There's a reason tourists and locals alike love Byron Bay. It really is just as laid back as you would imagine it. And more than that – you will be sharing your time with a likeminded community of laidback locals. So if you're planning a visit, this is your complete guide to Byron Bay to help make the most of your time!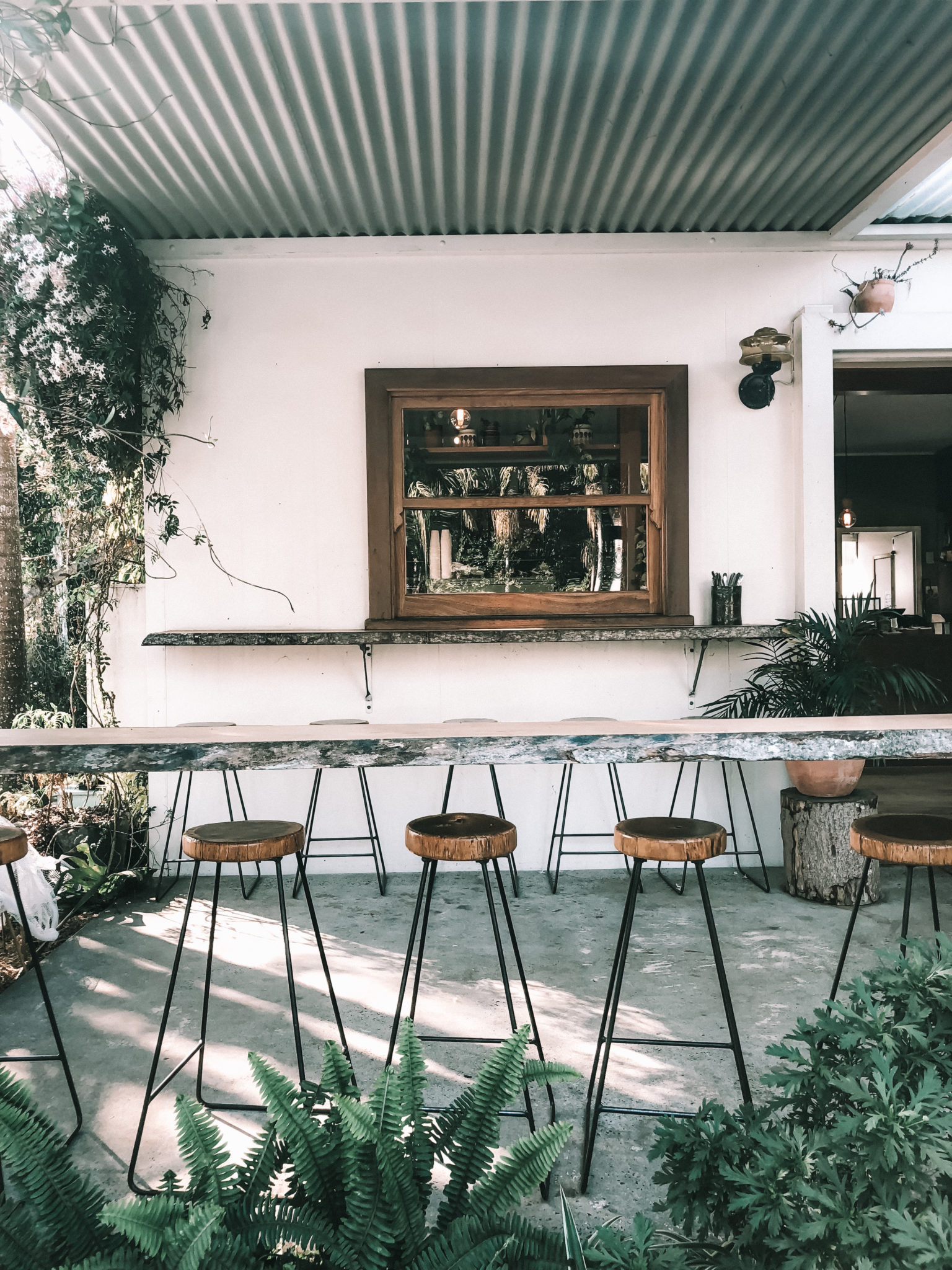 Your Guide to Byron Bay
Where to Eat in Byron Bay
First things first: food, always! If you came to Byron in search of delicious plant-based eats then you'll be delighted to learn that almost everywhere is vegan-friendly, vegetarian eateries rule the dining scene and you'll have so many smoothies to choose from you'll be summertime slim and trim in no time.
COMBI
My favourite eatery on the fashionable Fletcher street, combi is home to a range of vegan sweet treats such as carrot cake, beetroot brownie, and their famous raw vegan caramel slice. The acai bowl is one of the best I've had the world over and the likes of an Avo Smash are easy to get your hands on.
21-25 Fletcher Street, Byron Bay
THE TOP SHOP
Speaking of acai, many locals will tell you this is the best berry blast in town. This is one of the busiest eateries in Byron, so be sure to stop by for a lowkey lunch with a side of people watching.
FOLK
Located a little out of town (as you're coming in to Byron), Folk is the holy grail in Byron cafe culture and for good reason. They close early so be sure to make it a breakfast/brunch stop on your agenda, and allow enough time to relax and enjoy the earthy surrounds.
1/399 Ewingsdale Rd, Byron Bay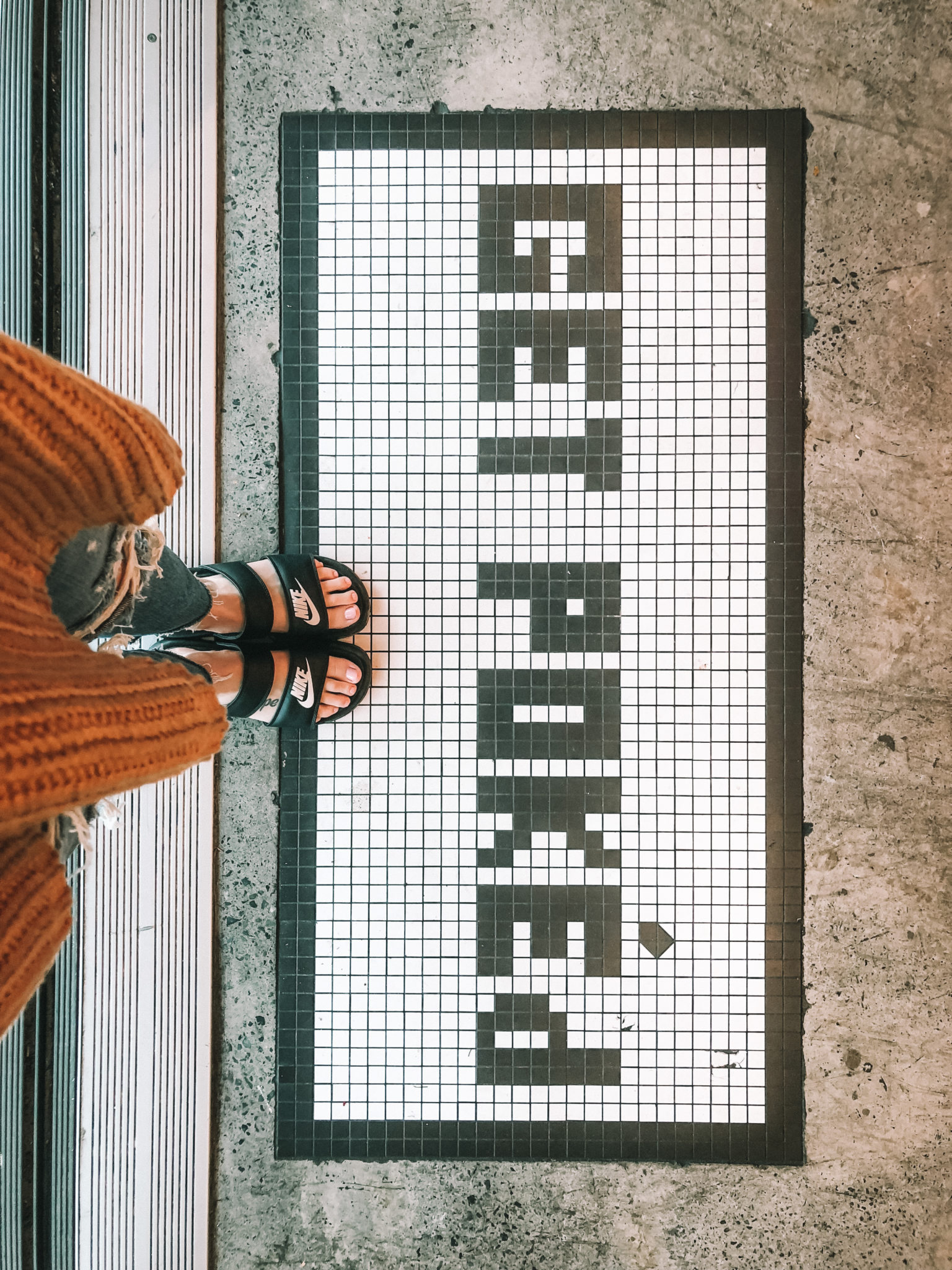 FINN POKE
If you're up for a quickie or a lunch takeaway, you can't beat Finn Poke (and yes, they're vegan friendly!) The Hawaiian inspired bowls are incredibly fresh, full of flavour, and most importantly: filling!
MAIN STREET BURGERS
I wouldn't be doing this list justice without an indulgent option, especially for all the meat-eaters out there! Main Street Burgers came highly recommended from a number of locals, but it wasn't until we tried it for ourselves that we realised what all the fuss was about. The low-key restaurant is also vegan friendly and the jackfruit burger will surely change your life. No joke.
THREE BLUE DUCKS
One of the first things you were probably recommended to do at the mere mention of "Byron" was "The Farm", and you'll be able to do just that when you visit The Farm's much-loved restaurant, Three Blue Ducks. The Sunday roast is a popular choice for locals and out-of-towners and a perfect pit stop if you're heading in or out of Byron at lunch or dinner.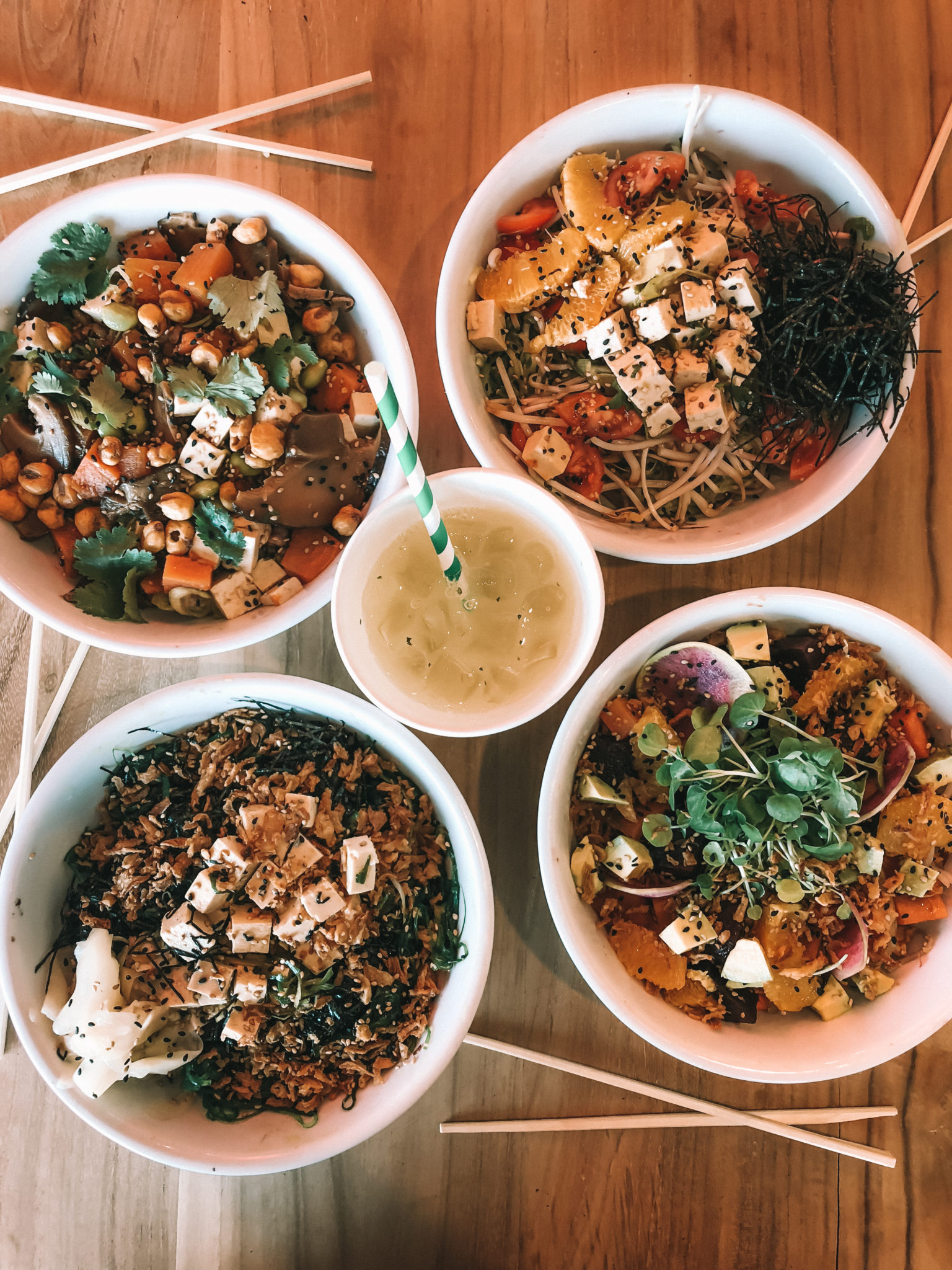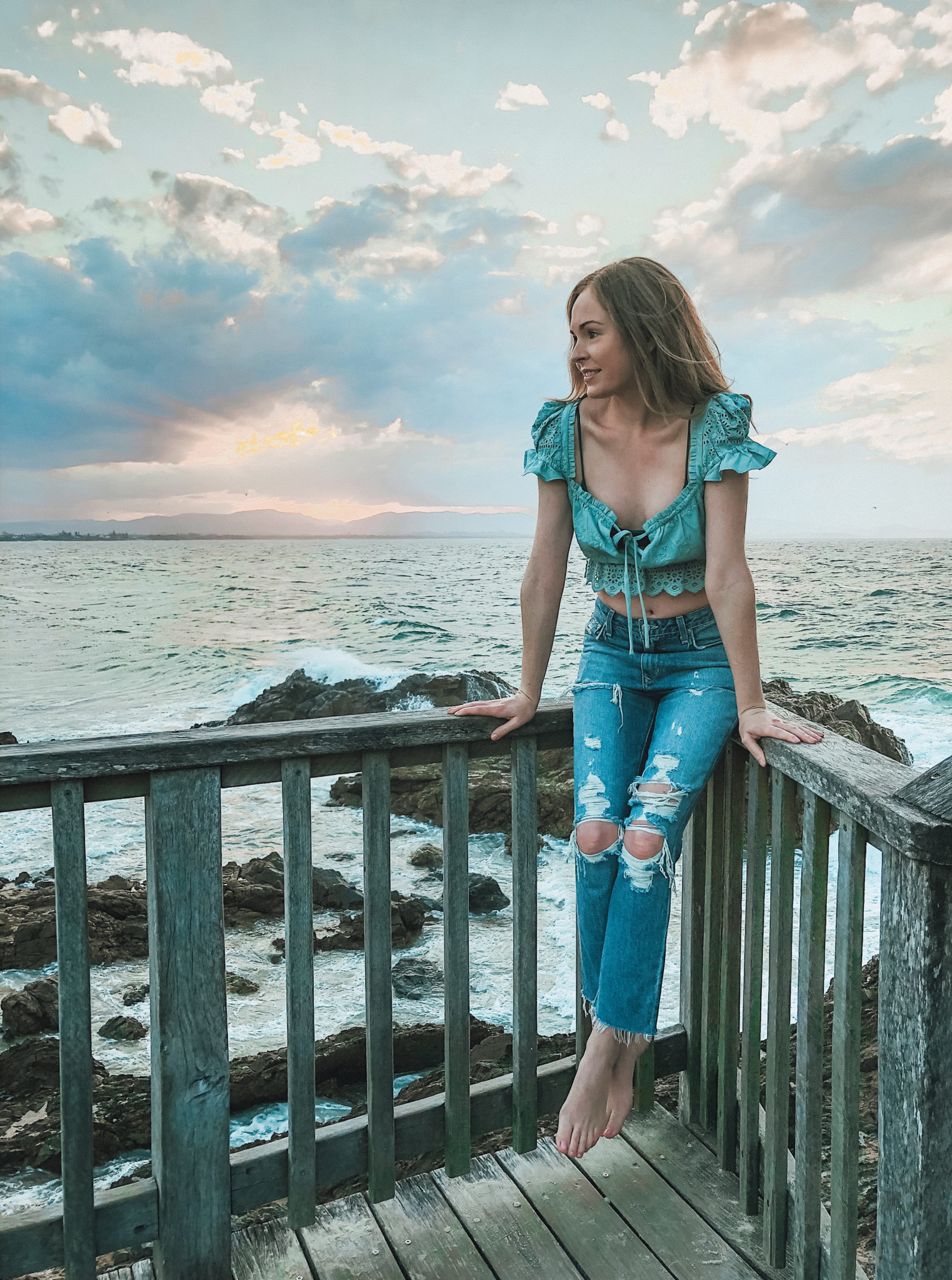 Wearing: Majorelle Libby Top // Lovers + Friends Jeans
What to See & Do in Byron Bay
Much of the allure to Byron is the laidback lifestyle, so be sure to account for plenty of beach time to enjoy the coastal way of life.
Cape Byron & The Byron Lighthouse – A great little loop track to enjoy views of the coast. You can either begin or end your short walk at the Byron Bay Lighthouse.
Wategos Beach – Surfers flock to Wategos year-round. But you can also come for a look!
Belongil Beach – Another great beach and my personal choice for sunset is Belongil – much quieter and with plenty of space to enjoy your own privacy.
SHOP MY LOOK: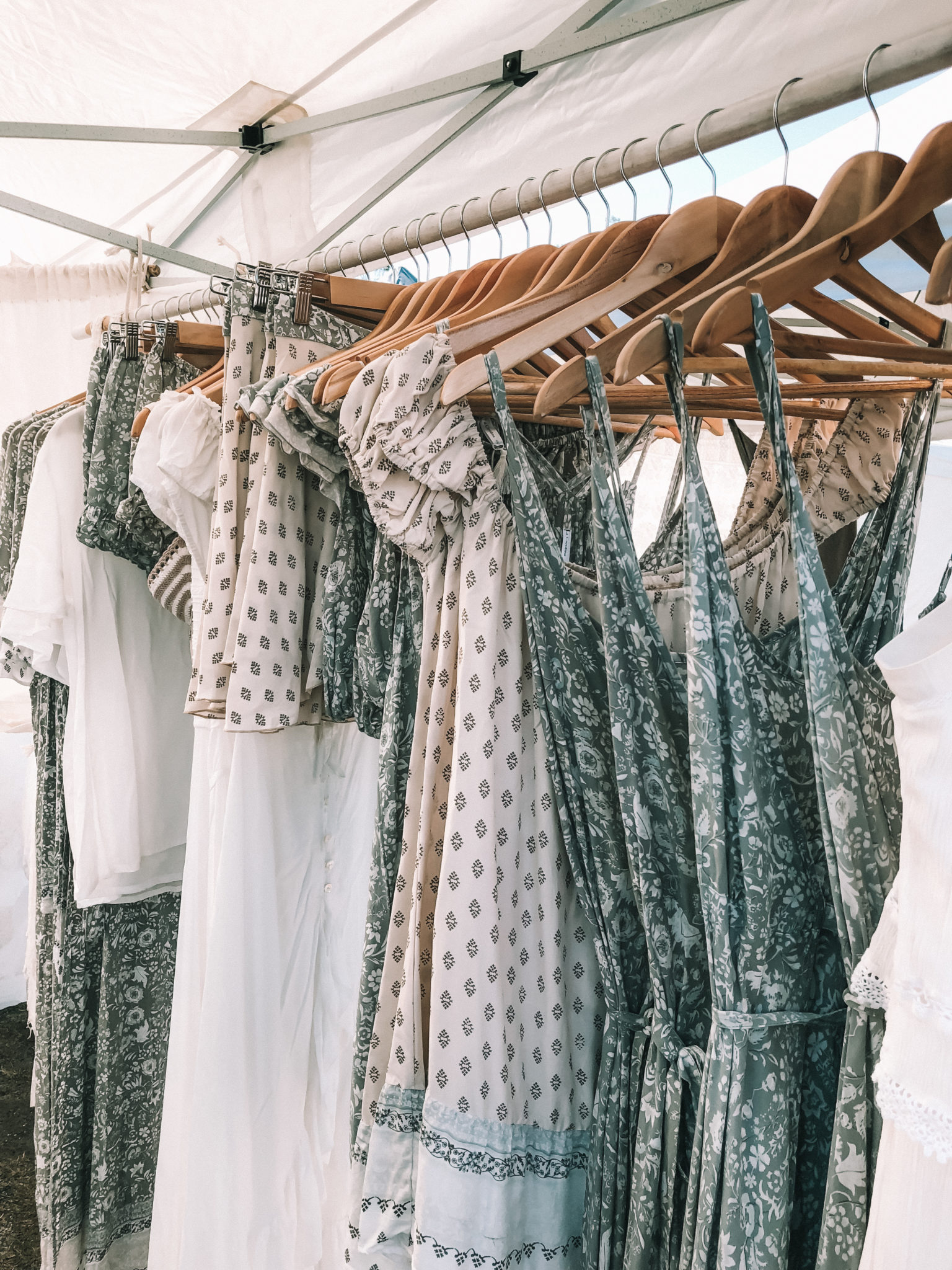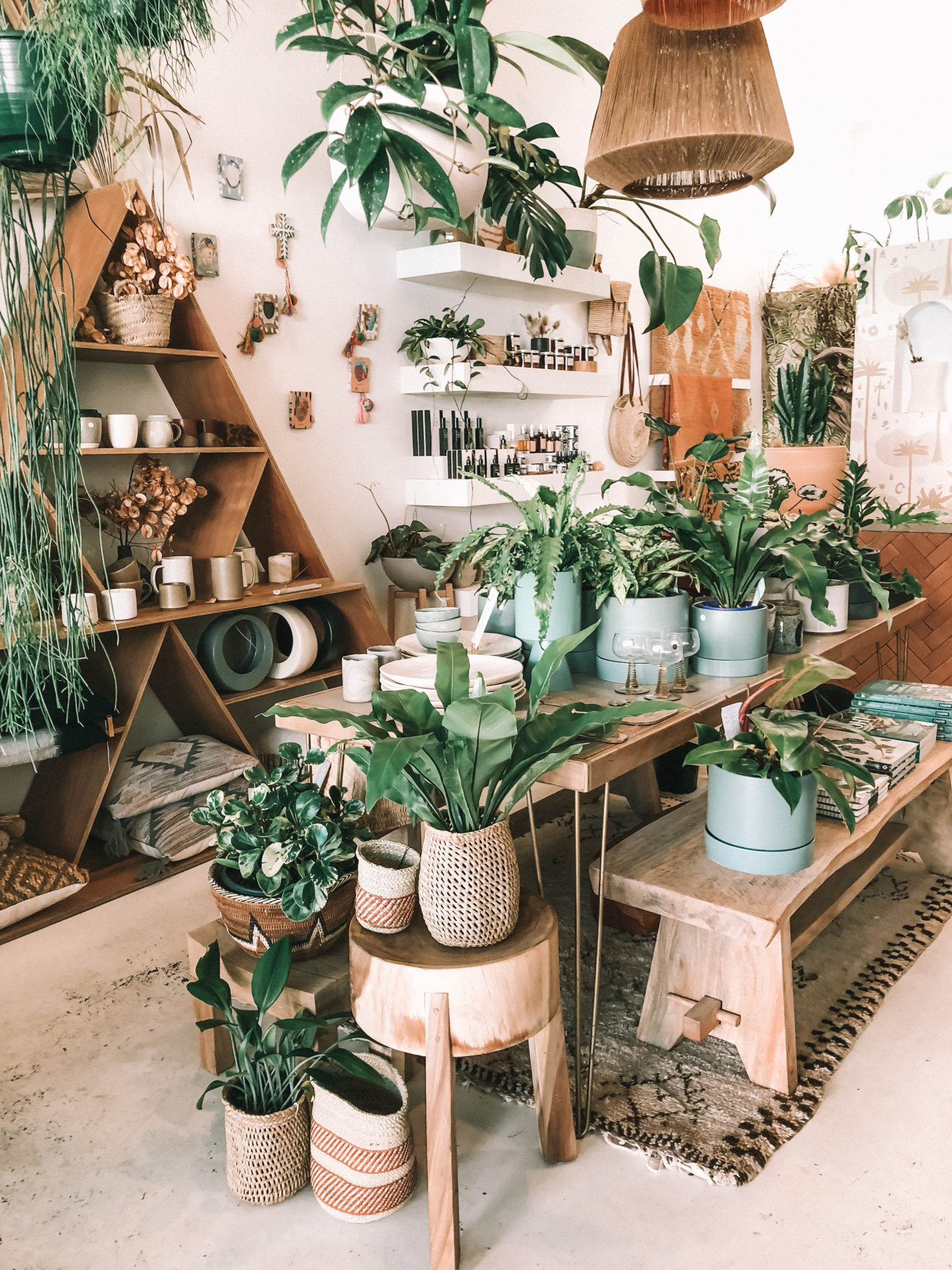 Where to Shop in Byron Bay
Byron Bay Community Market
As the most known and visited market in Byron, this is a must-visit if you chance your visit on the first Sunday of the month. There's everything on offer from food and coffee through to scented candles, homewares, locally designed clothes and second-hand books.
Spell Boutique
As one of the most popular Australian designers of the moment, you can't come to Byron without stopping by at the flagship Spell & The Gyspy Collective store! Floral dresses are in abundance in every length, shape and pattern you can imagine.
15 Browning Street
Hendrix and Harlow
From handmade hammocks to Moroccan blankets and every gypsy decor item you could imagine, you'll find a huge range of home decor at Hendrix and Harlow.
14 Station Street
Island Luxe
Just as the name suggests: this beautiful homewares store is sure to break the bank, but its everything you imagined your Byron villa would look like… so at the very least, worth a look!
62 Byron Street
Nikau Store
Remember that beautiful plant shop you saw to make you click on this post? Here it is! I could have never guessed one instagram post would attract so much attention – but rightly so! Nikau is a beautiful little plant store hidden in one of the side streets off Fletcher and should you find it, prepare to be amazed!
2/30 Fletcher Street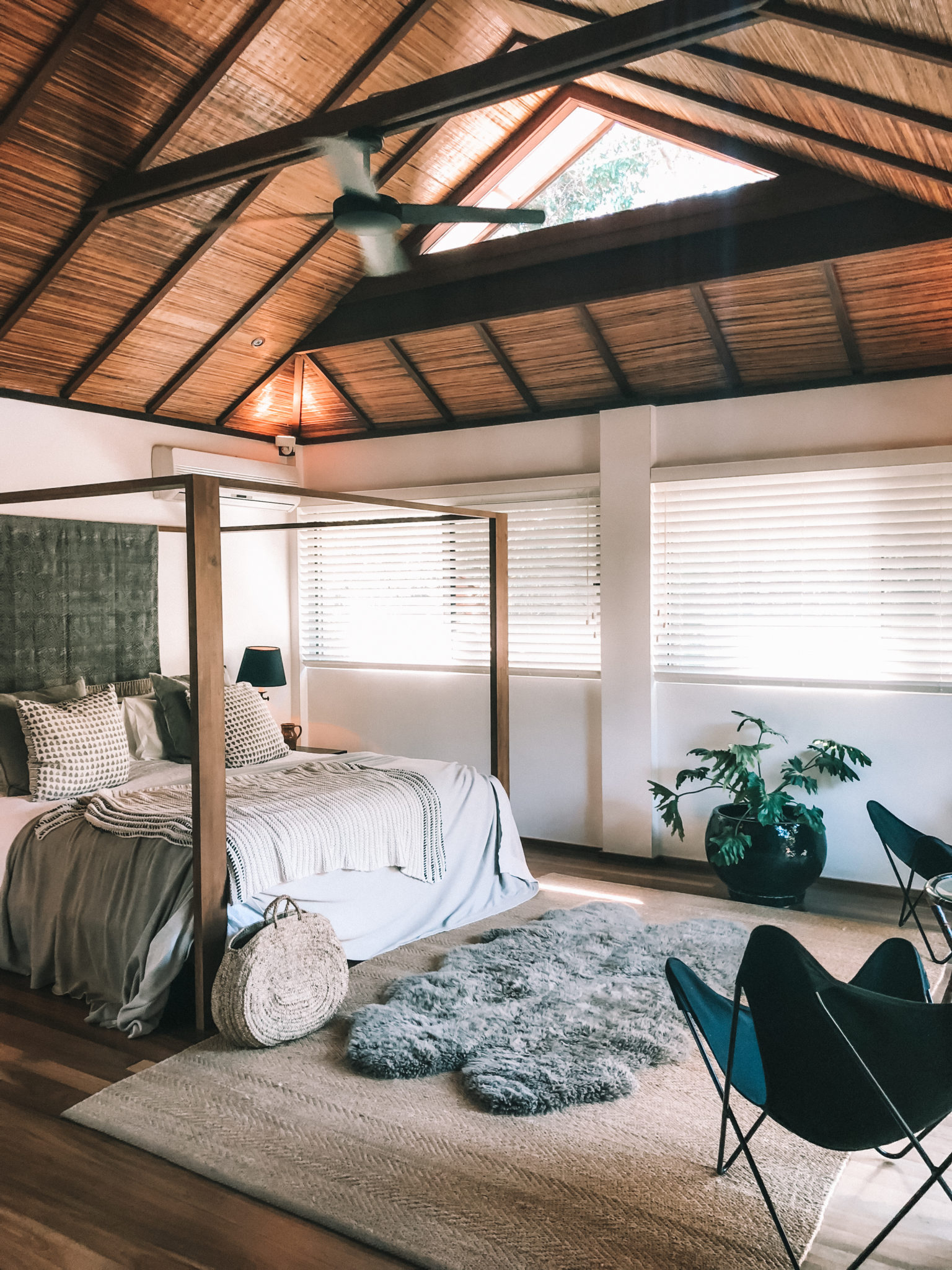 Where to Stay in Byron Bay
THE VILLAS OF BYRON
For my long weekend stay in Byron with my girlfriends I booked the deluxe 2-bedroom villa at the Villas of Byron, a highly sought after collection of Bali-inspired villas with so much charm and character you'll pinch yourself for a reality check.
The villas are equipped with a full kitchen, dining room, lounge area and two bedrooms each with a private bathroom and outdoor shower. The added amenities like a bottle of champagne on arrival, fruit basket, yoga mat and beach totes were the cherry on top of the cake for what was one of the most memorable stays I've enjoyed in Australia!