If you're looking for a guide to New York's coolest ~always up and coming~ neighbourhood, you've come to the right place. Just below the East Village, the Lower East Side is a little hub of creativity. Here you will find some of the cities best cafes, dive bars, bakeries and so much more. It offers a plethora of dining, nightlife and shopping options, making it a popular destination for both locals and visitors to the city. So without further ado, here is your guide to the Lower East Side.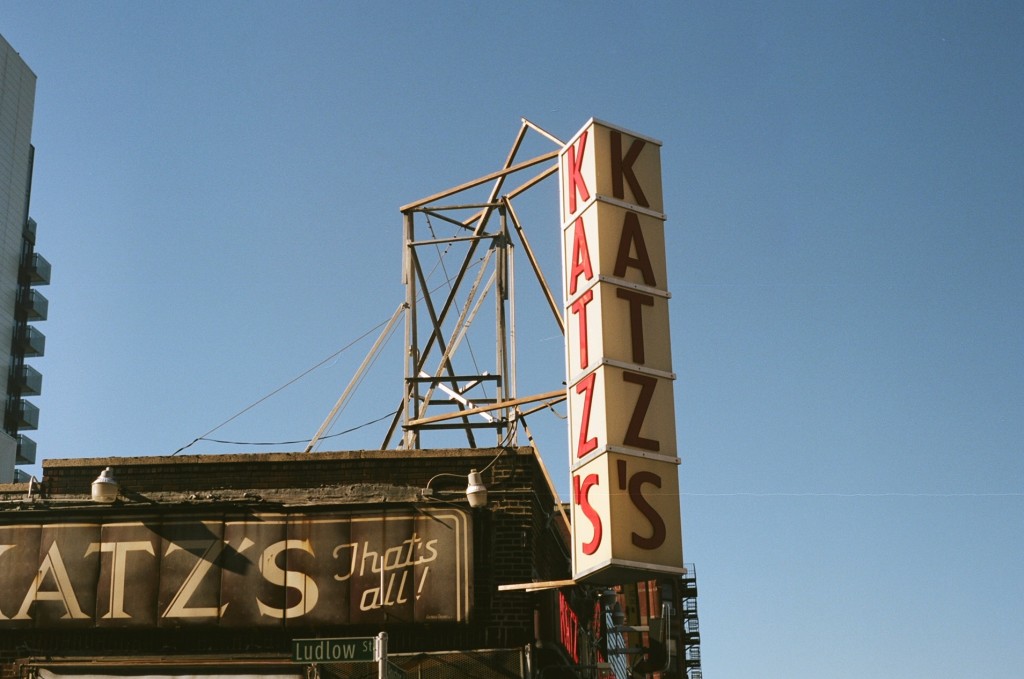 Your guide to the Lower East Side, New York
Location: East side of Manhattan, below East Houston Street + the East Village
After the West Village, the Lower East Side is my next favourite neighbourhood in the city. This is predominantly because of sheer amount of restaurants and cafes to choose from as well as it being the location of a number of my favourite shops. There's a certain charm to the Lower East Side, perhaps a combination it's fire-escape-clad buildings and the raw edge that is evident throughout the neighbourhood.

Where to eat in the Lower East Side
As aforementioned, the Lower East Side has so many places to choose from, food wise. So I've chosen a few of my favourites to share with you. You'll find little hideaways on every corner but these are the places that really stand out for me!
Katz's Deli: I couldn't very well talk about the Lower East Side and not mention Katz's Deli. It's iconic in the area and not just because of it's rustic exterior. If you've seen the movie "When Harry met Sally" then you may also be familiar with this place. They make the best sandwiches around, especially the salt beef which is my personal favourite.
Freeman's: This restaurant is potentially most famous for the alleyway it's located in. Freeman Alley is infamous on Instagram for the pale blue door and fairy lights that mark the entrance to Freeman's restaurant. As well as the food, it's also a great spot to grab a drink at the weekend.
Russ and Daughters: Russ and Daughter is a glimpse back to when this area was a predominantly Jewish neighbourhood. Definitely head here for lunch or brunch, the Smoked Salmon and poached eggs are delicious.
Sauce: Potentially the best Italian in the neighbourhood. The pasta dishes are unparalleled, if eating pasta and sauce every day didn't mean I'd be the size of a house, I'd definitely eat dinner here every evening.
Supermoon Bakehouse: If you're looking for the best France-New York patiserrie hybrid, look no further. Everything from the decor to the packaging is eclectic and unique, which adds to the flair of this incredible bakery. Come for the cruffins, leave with a box of everything.
Morgenstern's Finest Ice Cream: Well the name pretty much gives the game away, this is indeed some mighty fine ice cream. Go seek them out when you're in the area, they're open super late and can satisfy ice cream cravings at any time of the day.

Where to stay in the Lower East Side
Given the area's fashionable nature, there are also a large number of stylish hotels to stay in if you're looking for a place here. However, The Sixty Hotel is a stand out hotel in the neighbourhood, offering up enviable views over the city and an outdoor pool on the terrace. Located in the heart of the Lower East Side, you can't find a much better location. The rooms are also pretty impressive. I stayed in a corner room which meant I also had a balcony that looked out over the city's skyline. Not only could I see the Empire State Building but I woke up to the view of the Freedom Tower every morning, too. Having a little bit of outside space when staying in New York really does make a huge amount of difference, I sat out each morning and took in the view from above! Sixty LES doesn't just offer a great view, the room's are also very spacious and the bed is divine – I had serious problems trying to remove myself from it, come morning.
Where to go out after dark
Happy Ending: If you're looking to dance the night away, then enter into the depths of Happy Ending. I'm not usually a club fan, but this one is pretty fun on a Wednesday! You may even spot regular, Gigi Hadid.
Bowery Ballroom: This is one of the most infamous locations to watch an indie music gig. Located in the Lower East Side, if you're an indie music fan then definitely check out the venue and see who's playing!
Copper & Oak: For any whiskey lovers out there, these guys have more than their fair share of options. It's cosy and a great place to catch up with a friend!
Experimental Cocktail Club: As the name pay suggest, this place is full of some seriously experimental concoctions. This Parisian style cocktail den in the heart of the Lower East Side is the perfect place to grab a drink and maybe even enjoy some live music too!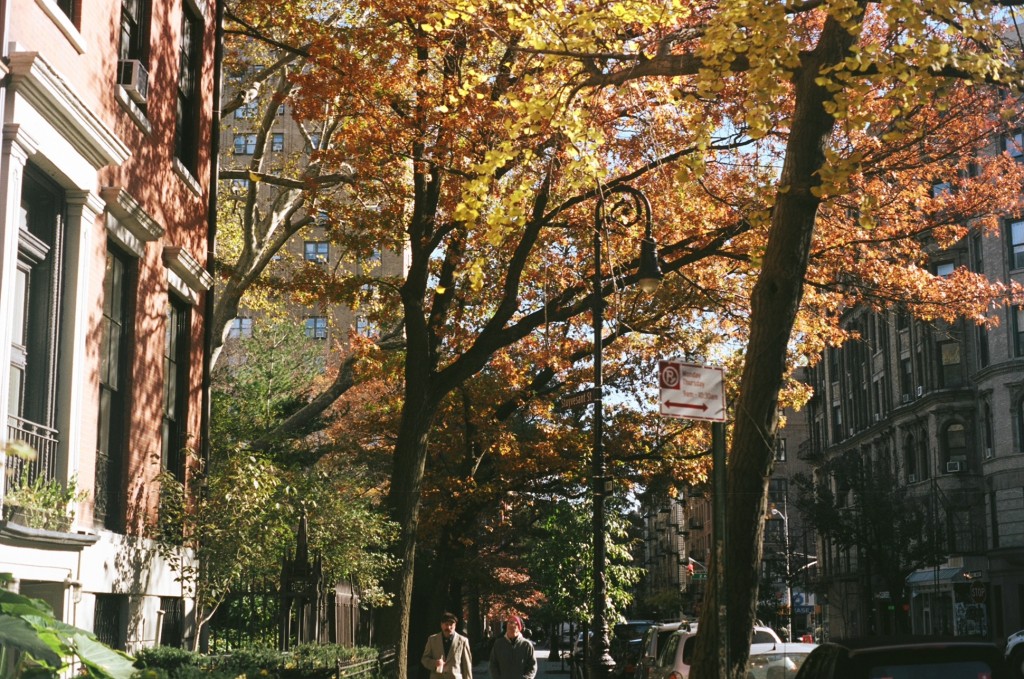 What to do in LES
If you're not in the mood to eat or go out for a cocktail then there are other options for you too!
Shopping: This is my favourite area in the city to go shopping. There's so many one-off shops to choose from and you'll find some real treasures. A personal favourite, and not so one off, is Reformation, which you'll find here. Definitely head to the LES for a little browse around the stores!
Brookyln Bridge: If you're staying here then you should definitely take a little walk down to Brooklyn Bridge. It's not far away and it's the most beautiful bridge in the city, in my opinion. You'll get a great view back over the city from here too.
Tenement Museum: If you don't fancy a walk or browsing the shops, then you could check out the Tenement Museum which features all manner of immigrants stories and gives an interesting insight into the history of New York's population.
Over to you! Where are your favourite places in the Lower East Side?