Welcome to a new little mini series on World of Wanderlust, we thought that seeing as we've explored a number of London's neighbourhoods, it was about time to explore a few of the neighbourhoods New York has to offer! I thought it would be appropriate to kick off with my favourite neighbourhood, so here you have it, the first of WOW's New York Neighbourhood Guides – your ultimate guide to the West Village.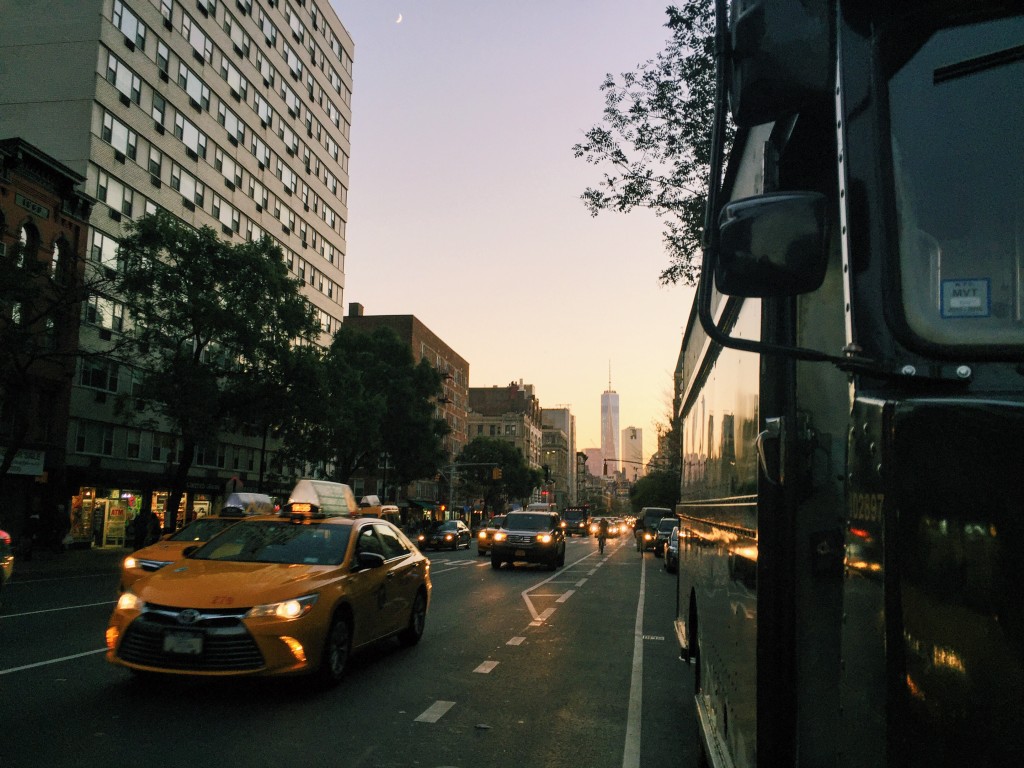 A Guide to the West Village
Location: Lower Manhattan, West Side
Subway station: 14th Street (7 Av), Christopher Street, West 4th St
The West Village, as the name may indicate, is located in Lower Manhattan on the West Side of the city, a short walk from the Hudson River. It's inhabitants range from a number of famous faces, to wealthy families and a range of young New Yorkers pretending they can justify the steep price of rent because the tree lined streets are too idyllic to live elsewhere. The atmosphere feels homely and cosy – a rare find in the city renowned as a concrete jungle. Perhaps the low rise, walk up buildings aid in this cosy feel. There's something about the area that just captures your heart, it's the area I certainly felt at most at home in, maybe because the vibe here reminds me a little of areas in London.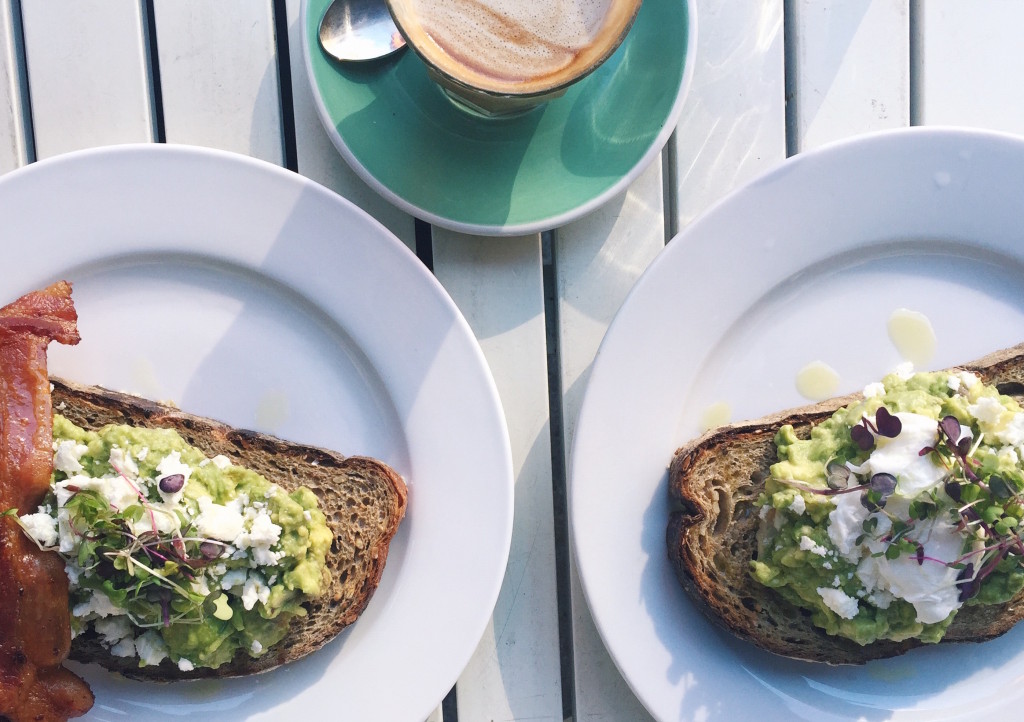 Where to Brunch in the West Village
New York is the city of brunch and the West Village certainly has it's fair share of brunching spots for you to check out. Here are a few WOW favourites, tried and tested and patiently awaiting your visit!
Bluestone Lane Collective: This is potentially my favourite brunch spot, or certainly my favourite spot for an almond latte and their smashed avocado on toast! Definitely check them out.
Jack's Wife Freda: Jack's Wife Freda is famous in New York for their brunch… and for good reason too! Definitely try out their fresh cantaloupe juice combined with any of their egg dishes (my fave is the baked eggs).
Cafe Cluny: You may well spot a number of familiar faces in the depths of Cafe Cluny on the weekend. Their pancakes are exceptional and the atmosphere is always buzzing. It's a great spot for people watching!
Westville: This is also a dinner favourite of mine, their West Village location is super cosy and often has a queue. The food is delicious, be sure to check them out for both breakfast and dinner!
Buvette: Buvette oozes a European atmosphere in the heart of the West Village. Expect indulgent food and a homely feel at this great brunching spot.
Jeffrey's Grocery: These guys are well worth a visit. Whilst they're predominantly known for their seafood and oysters, the weekend brunch is one of the best. As well as an amazing selection of food they also serve up a mean cocktail!
Agave: If you want an all-you-can-drink weekend brunch then this place is for you! They have guacamole and margaritas to die for and it's a super fun place to go with a group of friends on a Sunday! A little alternative but delicious none the less.

Where to find the Best Coffee in the West Village
If you're needing an afternoon pick me up and are in search of a good cup of coffee then I have a selection for you to choose from!
Chalait: They're known for their Matcha here, I always order the Matcha Almond Milk Latte, however they also do great coffee. Be sure to order a slice of the banana bread too, it's delicious!
Roasting Plant: The Roasting Plant is another cute little cafe in the West Village, they're the perfect place to grab a morning or afternoon coffee!
Sweet Corner Bakeshop: If you're craving a cheeky slice of cake with your afternoon coffee then Sweet Corner Bakeshop is the place for you.
Toby's Estate Coffee: If you're in search of the perfect cappuccino then you need to check out Toby's!
Nourish Kitchen + Table: As well as tea and coffee and a delicious slice of cake, it's also well worth checking out Nourish Kitchen Table for lunch, they do an amazing selection of filling salads and organic meat.
Dinner Locations in the West Village
The West Village also has a number of amazing restaurants for dinner, despite it's residential feel, there's plenty to do and it's fair share of spots to dine out in the evening!
Red Farm: The best Chinese restaurant you'll find in the West Village! A must try are the Pac Man dumplings and the crispy beef. Get here early or you'll be waiting for hours, quite literally.
The Spotted Pig: Another West Village classic is this pub style restaurant, it feels very British (decor wise) and the burger is to die for.
Extra Virgin: The cuisine is mediterranean based and their pasta dishes are delicious. It's definitely worth trying out their pasta bolognaise and all the meat dishes look incredible too!
Cafe Clover: Cafe Clover has a cosy atmosphere which welcomes you in to try out their food. They pride themselves on providing healthy but delicious food and well I can't find fault in that claim! Well worth a try.
Morandi: Potentially the best Italian food in the West Village. Be sure to try out their burrata and calamari to start as well as indulging in their pasta dishes for mains!
The Meatball Shop: This is a fun place to grab a relatively cheap and delicious dinner. They serve their meatballs in all shapes and forms, there's something for everyone, even the veggies out there! Although I have to recommend the classic beef meatballs – out of this world good.

Sweet Treats in the West Village
If you're after a little sweet treat or a post-dinner dessert then here are a couple of my favourite places to indulge.
Pop Bar: If you're a fan of ice lollies then you'll find your ultimate ice lolly here. Choose from frozen yoghurt, ice cream or sorbet base and then top with whatever you so desire! I'd recommend the strawberry sorbet with almonds, dark + white chocolate.
The Doughnut Project: If you're leaning more towards an afternoon doughnut then you'll find the most inventive and delicious selection here. Freshly made each day, combining all manner of ingredients, they manage to fix any craving with one mouthful.
Van Leeuwan: The best place to grab yourself an ice cream. I can't eat dairy, which is why I love this place so much because they make vegan ice cream, which actually tastes like proper, deliciously indulgent, dairy ice cream! All of the ice creams are freshly made and they have dairy ice cream too. My personal favourite is the vegan Salted Caramel ice cream, definitely go check them out.
Magnolia Bakery: Couldn't very well do a little sweet treat section and not include Magnolia Bakery now could I? There's a reason they're so famous, go grab yourself a cupcake and ENJOY!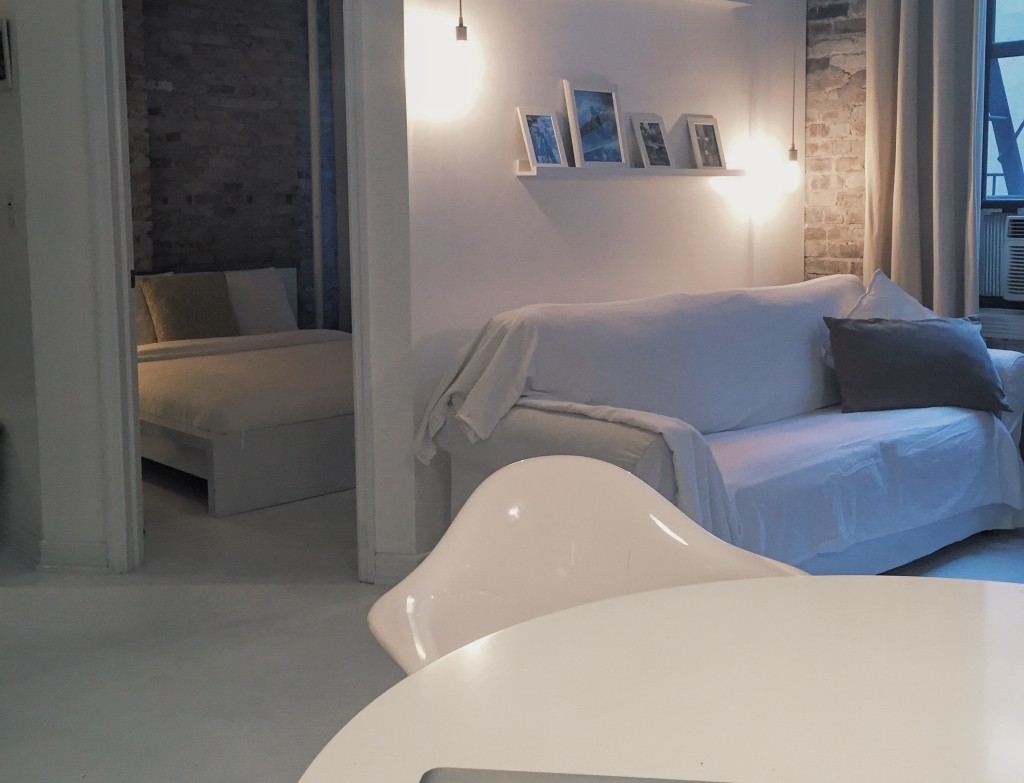 Where to stay in the West Village
The West Village is such a beautiful area and very residential, so when staying here I would highly recommend a more home-like option, to really get the true experience of West Village life. This is where My Suites comes into play. My Suites are a selection of boutique apartments designed by the awesome design studio MySuites & Co who convert and create the ultimate New York studios for you to rent out. It feels like a home away from home and they could not be more helpful throughout your stay. They have a number of suites located across Lower Manhattan but I stayed in one of the Christopher Suites in the heart of the West Village. Not only was the location incredible but the apartment was essentially my dream New York studio.
Staying in an apartment, especially one from the MySuites collection allows for you to really feel at home in the city, they come with kitchen's installed which is nice when you're staying in the city for more than a coupe of days. Just being able to make breakfast without having to go out makes you feel just that bit more at home.

Where to work out in the West Village
You can't really visit New York without immersing yourself in the huge fitness culture over there. Well unless you're not remotely interested in working out, then I totally understand. However, if, like me, you love to, then here's a little selection of the places you should try!
Kore: Located between the West Village and Meatpacking District is Kore. Expect to sweat and to get a full body work out. They'll be lots of HIIT, TRX and core work outs. Really fun whilst being really hard at the same time!
Gotham Gym: You may well be familiar with the name from their extensive training of a number of Victoria Secret models, Gigi Hadid included. They're popular for good reason too. Either book in for a personal training session or join a class. They offera great workout and even better people watching!
SoulCycle: Experience the spinning phenomenon that swept across the States. SoulCycle is the most popular and definitely the best spin class in the city, they have a location in the West Village, so you should definitely check them out. Prepare to get very sweaty!
Run on the West Side: The West Side has a great path which runs all down the side of the Hudson River and makes for a great location for your morning run.

What to do in the West Village
There's a number of things you should do whilst you're in the West Village including a little spot of shopping and a spying on all the expensive dogs. So here is where to do just that, and a little more!
Shopping on Bleecker: Bleecker Street runs right through the heart of the village and it has on it basically every fashion store you would ever want, plus some gorgeous homeware and beauty brands. Spend an afternoon wondering up and down and perhaps slipping down a side street to marvel at the townhouses.
Carrie Bradshaw's Apartment: If you're a fan of the Sex and the City movies or series, which lets be honest, is most of us. Then have a little wander by 66 Perry Street and you'll spot a very familiar looking doorway. Carrie is depicted as living on the Upper East Side, however the exterior of the apartment used, is actually in the West Village.
Visit the puppies: I am aware that often these stores are farmed dogs and sometimes they haven't been treated very well, however the guys at Citi Pups on Christopher Street sure seem to look after their puppies… and well, what's the harm in looking!? If you feel like you need to go and cuddle a puppy then head over to them and ask to play with any of them. I definitely visited on far too many occasions…
Weekend brunch: Whilst the whole of New York definitely knows how to do brunch, the West Village is the picturesque location to roam the streets in search of a hearty Sunday meal. Grab a couple of friends and head out to experience brunch culture in downtown Manhattan, it's great fun.
Walk to the West Side: The West Side is the perfect place for a walk, or for a different perspective of the city and great view of the Freedom Tower. Take a stroll down the Hudson River to one of the piers – take your book and find a bench to sit and read for a while. It's hard to find downtime in a city as mad as this, but this is almost as good as it gets!
Washington Square Park: If you're seeking an iconic New York monument then visit Washington Square Park in Greenwich Village, you'll notice the famous spot from When Harry met Sally and there's usually some street acts performing in the square.
Where are your favourite spots in the West Village? Feel free to leave a comment below so I can check them out next time!