If there's one thing that doesn't change about New York neighbourhoods, its that they're always changing. What is true now may not be in years to come, but for the time being the below guide to New York's neighbourhoods will give you a good idea as a visitor to the city to know: where to go, why, when, and what to do when you're there!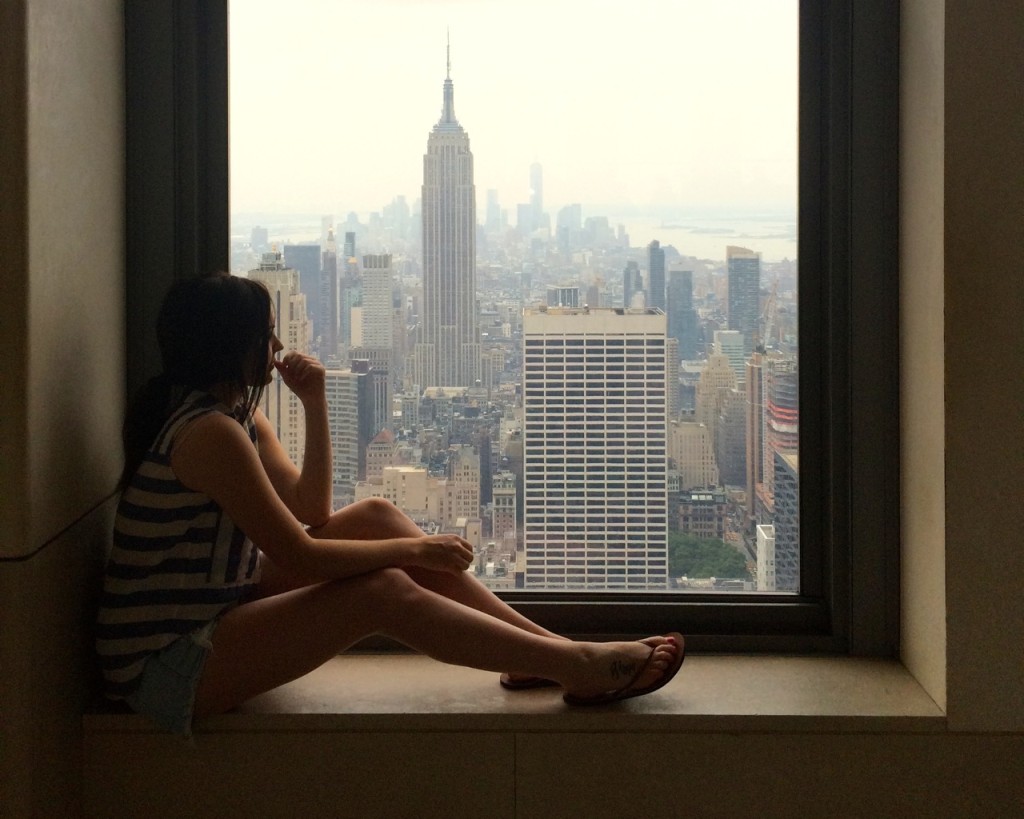 A Quick Guide to New York Neighbourhoods
There's a neighbourhood that suits every personality in NYC. One minute you can be basking in the sunshine as you stroll along The High line, next minute you'll be back in the hustle and bustle of the grungy and happening Meatpacking District. Nowhere is more prone to pedestrian traffic than Times Square, but just a short walk away you'll find peace and serenity in the much-larger-than-you'll-anticipate Central Park. Brooklyn has had the most impressive revival, with the most change seen in Williamsburg, an artists' area filled with creative people who make their daily commute to Manhattan to disperse their creativity on an otherwise concrete jungle. So, where should you go? What should you do? Here's a break down: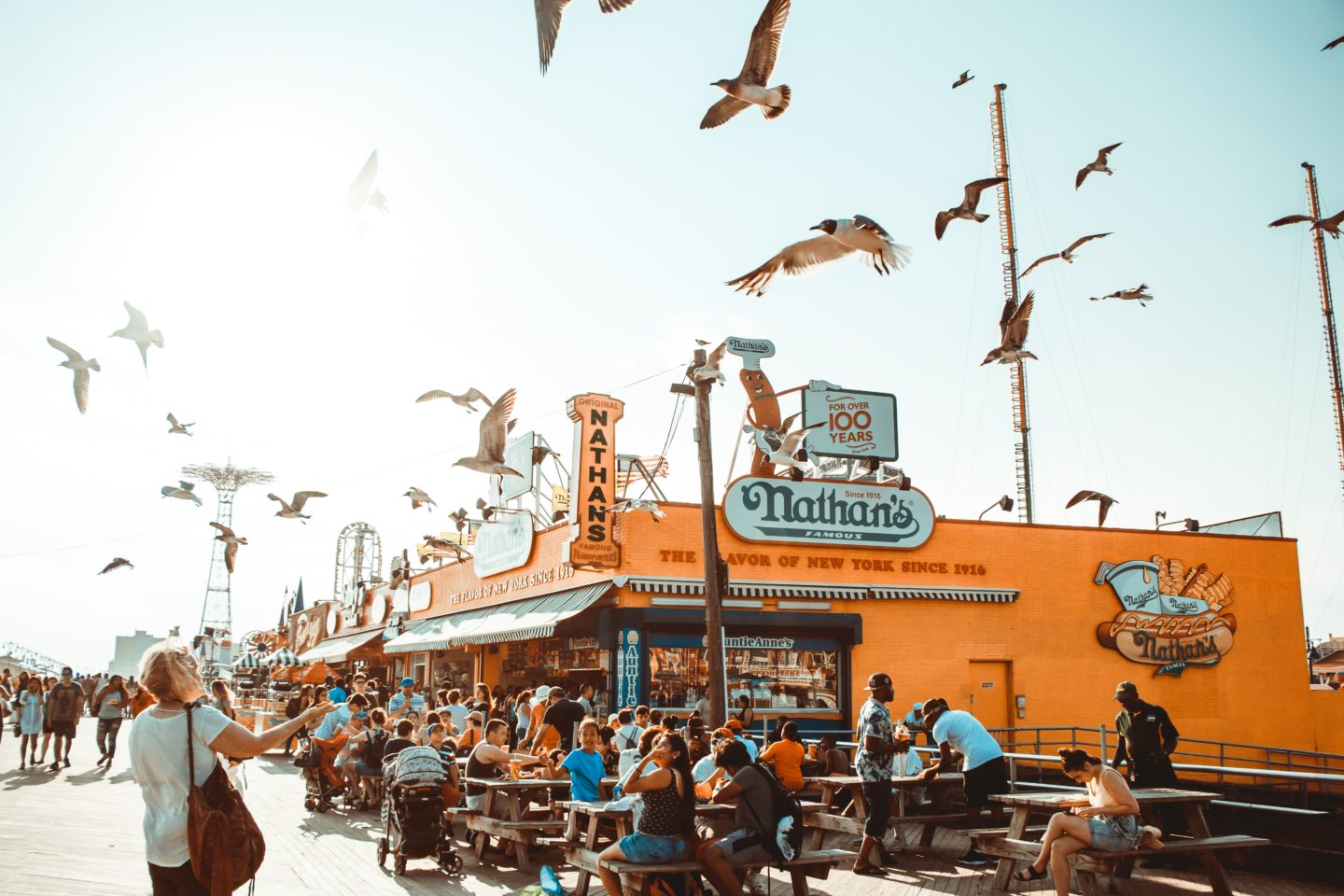 Where to Play
Coney Island
What's There: Luna Park
Located on the outskirts of Brooklyn is a world of colourful intrigue. Step inside the time warp that is Coney Island – a fun park just a short metro ride away from the city.
The Bronx
What's There: Yankee Stadium
If you're visiting the city during baseball season, why on earth would you not make it your life mission to get a hold of Yankee tickets during your stay!? Baseball is not just a sport to watch in New York, it's an institution in itself. Be sure to come with your vocal chords warmed up and get into the spirit. It's an experience unlike any other!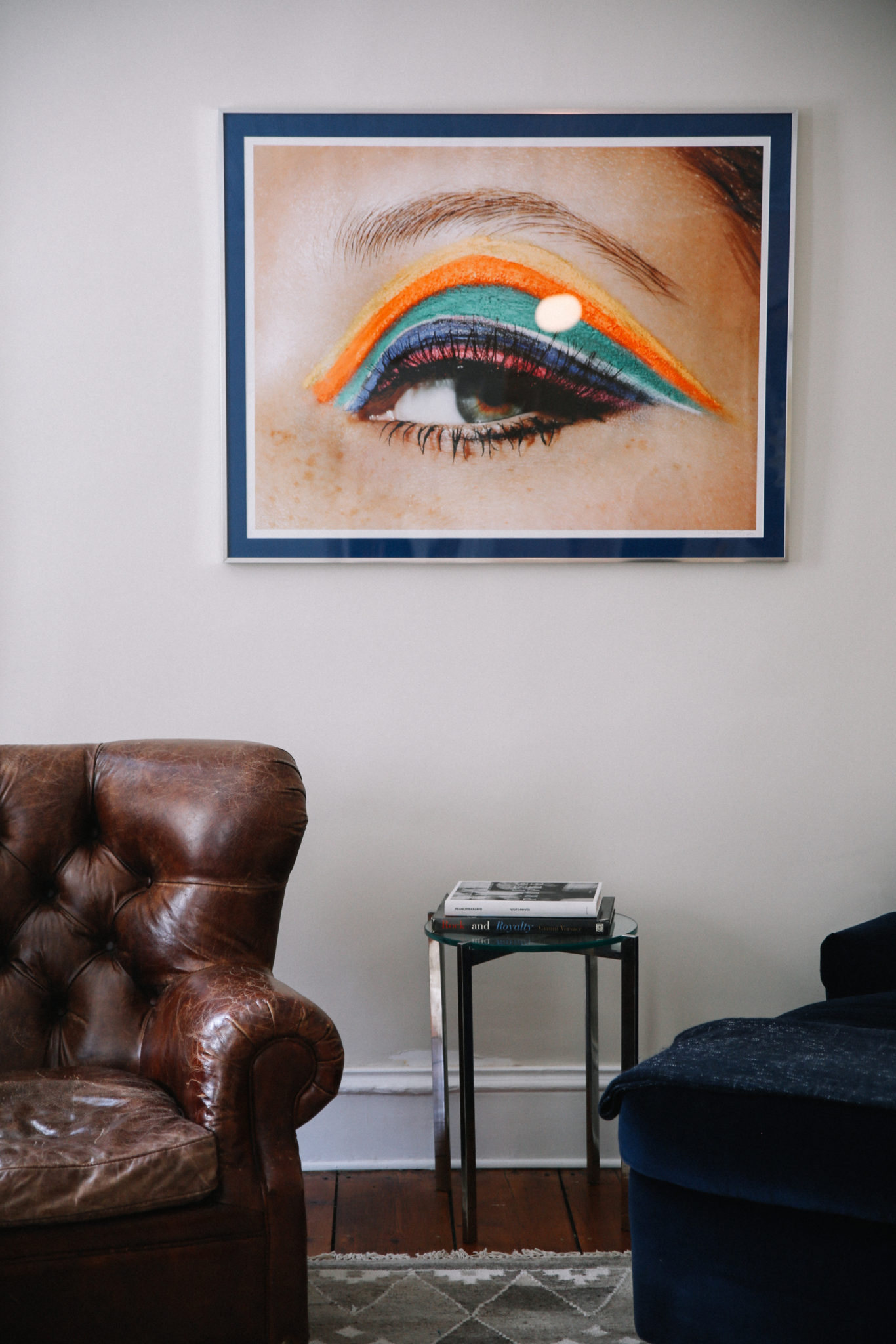 Where to Stay
Greenwich Village
What's There: Loads of Hotels, Loads of Great Apartments
This is perhaps my favourite neighbourhood in New York. It is here where you'll find "The SATC Apartment", "The Friends apartment", and as such, a more local vibe with great cafes and boutiques galore. If you want to have a more localised experience and enjoy your neighbourhood, I would highly recommend booking a hotel or apartment in the village. I found some great apartments to rent on Wimdu – which only convince me even more that I should move to NYC to live for a while.
Hell's Kitchen
What's There: Cheaper Apartments for rent
Hell's Kitchen is a very central location for those wanting to experience all the "hotspots" of NYC – aka all the tourist sightseeing your patience can handle. It is here where you will find many great cheap furnished apartments to rent for a few nights. To check those out, take a look at Wimdu Hell's Kitchen properties for rent.
Nolita
What's There: Cheaper Hotels in a great downtown location
Nolita or NoLIta (North of Little Italy) is a great little neighbourhood to position yourself downtown. Though many of the tourist haunts are located uptown, to position yourself away from the hustle and bustle comes with many rewards. The first of these being cheaper rates at some great downtown hotels, plus you're in the thick of the best neighbourhood to eat in (Little Italy), and not far from anything when taking the metro.
Where to Eat
Chinatown & Little Italy
What's There: Affordable eats & great early evening culture
New York is a world in itself. But each neighbourhood is considered another world within this world, as each one is so distinguishable from the next. In Chinatown, you can literally feel transported to the East in an instant and in nearby Little Italy, you'll have homemade Italian pasta to rival your Italian grandmother's. Look no further than these two neighbourhoods for a great dining experience.
Where to Drink
Meatpacking District & Chelsea
What's There: Bars & Clubs at night, Shopping, The Highline
Ever wondered where all the cool kids are hanging out in NYC these days? Look no further than the Meatpacking district and nearby Chelsea neighbourhood for the 'see and be seen' side of town. This place comes to life in the evenings and it is here where you'll spend too significant a portion of your evening waiting in line to get in, the same amount of time to get a drink, only to leave the club in the early hours of the morning completely satisfied with your night out. Why? 'Cos this is New York. It's all a part of the experience.
Where to Shop
Nolita & Soho
What's There: Some of the best boutique shopping in town
While the Upper East side takes the cake for window shopping, Nolita & Soho win the prize for having the best selection of shops you can actually afford. Sure, there are some high-end designer brands down this side of town too, but we love the mix of window-lusting and quirky boutiques you can meander and buy a whole new wardrobe. Wander through the cobblestone streets and get gloriously lost – this is the New York experience you thought you could only dream of.
Chelsea & The Meatpacking District
What's There: Art galleries, shopping, nightlife, The Highline
These neighbourhoods are your best bet for happening nightlife any day of the week, but by day they're home to a great range of local designers and pop-up stores. Whilst in the neighbourhood be sure to schedule a little tourist time and take the chance to walk The Highline – you won't regret it.
Where to Educate Yourself
The Financial District
What's There: September 11 Historic Museum, Architecture, Access to Staten Island & Ellis Island
Heading South of Chambers Street is The Financial District. Here is where you will find the 9/11 memorial and museum, a must-see for most visitors to The City. There's also a great display of some of the cities' architecture, and you can begin to see the famous skyline from afar as you head towards the Brooklyn Bridge.
The Flatiron District, Union Square & Gramercy Park
What's There: Great Architecture, Sunday strolls and University life
The flatiron building is by far one of the most visually pleasing displays of architecture in the entire city. The area itself doesn't have much going for it, but do come here just to see The Flatiron for yourself – its totally worth the effort. Union Square is buzzing with NYU students, so its a great chance to soak up university culture in the midst of a busy city. Gramercy Park is from 16th to 23rd streets and is one of the best neighbourhoods to take a Sunday stroll. It is here where you will find the only park in NYC that has 'private access' to residents overlooking the park. Fancy!
Upper West Side & Upper East Side
What's There: Loads of Museums
On the West: It is here where you'll find many of the cities' great museums, and here where you can even spend a Night at the Museum (although it doesn't come cheap at $160!). Be sure to visit the American Museum of Natural History; New York Historical Society; and if you've got kids, the Children's Museum of Manhattan.
On the East: Here you have The MET; The Guggenheim Museum; and the Frick Collection. All more than worth the while!
Celebrity Spotting & People Watching
TriBeCa
What's There: Celeb spotting, Expensive apartments
You can spot celebrities all over New York, but no place will they be more at home than their own home – which for many of the cities' celeb live-ins is TriBeCa. Whether they're popping into a soul cycle class or popping out of a juice bar, celebs are in abundance in these digs. Just be sure to play it cool.
Times Square
What's There: Some seriously WHAT!? People Watching Moments
Anything goes in this neighbourhood – the designated area that is sure to be alive at all hours of the day and night, with tourists from all around the world. If you feel like really embracing your 'visitor to NYC' status, be sure to visit M&M's world, see a show on Broadway, and grab a meal (and entertainment) at Stardust Diner.
Central Park
What's There: Slow paced People Watching
While you'll find plenty of weird and whacky things to see (and do) in Times Square, to escape the heavy tourists crowds and indeed to escape the city itself, just a short stroll north you'll find peace and tranquility inside New York's Central Park. Whilst here be sure to visit Strawberry Fields (a living memorial to John Lennon), hire a boat and row around the lake, or uncover some of the many secrets to Central Park. There's many more things to see and do in Central Park.