If there's one village that says picture-perfect-postcard better than any other in Norway, it is Geiranger. This village sits at the end of one of Norway's most beautiful and photographed fjords; Geirangerfjord. Whilst travelling through the coast of Norway we stopped in to Geiranger for just one day – though one day is better than none – to see why this fjord is regarded as a must visit for travellers exploring the fjords of Norway.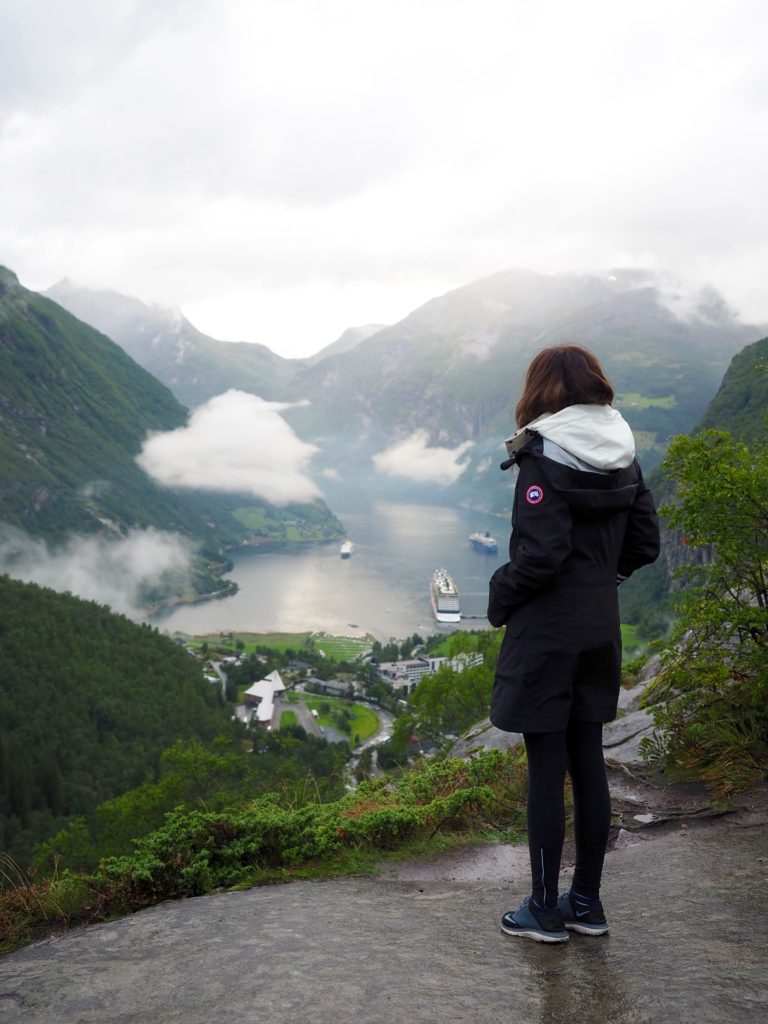 Arriving in Geiranger Norway
If UNESCO World Heritage listings are anything to go by, then you'll be delighted to learn that Geiranger is not only on the list, but has also received a top score from National Geographic as a must-visit village and fjord in Norway.
One of the best ways to arrive in Geirangerfjord is by water, as you'll get to see how beautiful this narrow fjord is whilst passing through it to reach the village. We arrived in the early hours of the morning by cruise ship, however if you find yourself travelling through Norway by car, you can arrive by ferry from Hellesylt or Valldal.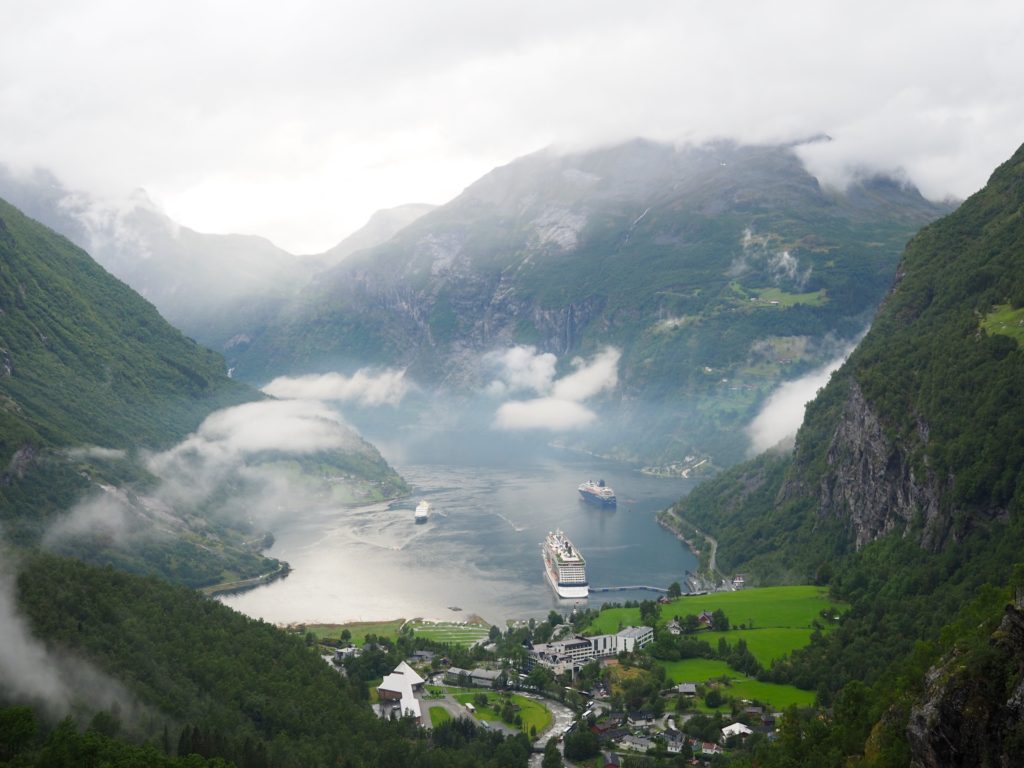 Things to do in Geiranger
Although a small village in size, there are plenty of great activities on offer in Geiranger, especially for the more adventurous traveller!
Ørnesvingen
For one of the best views in all of Norway, make your way along the winding narrow road that leads to this incredible (and free!) viewing platform. From here you can enjoy views of the town and fjord, though be aware that weather plays a key role in how visible your views will actually be!
Kayaking
Another very popular way to experience Geirangerfjord is to take a kayaking tour with one of the local providers, though be sure to check the days and times of operation in advance as each season brings a new challenge in Norway!
Hiking
Around the fjord, there are two main hikes that can both be reached in under an hour: Storseterfossen and Løsta. Both of these hikes offer rewarding views, however, be sure to wear appropriate footwear! The path gets quite slippery in winter and shoulder seasons.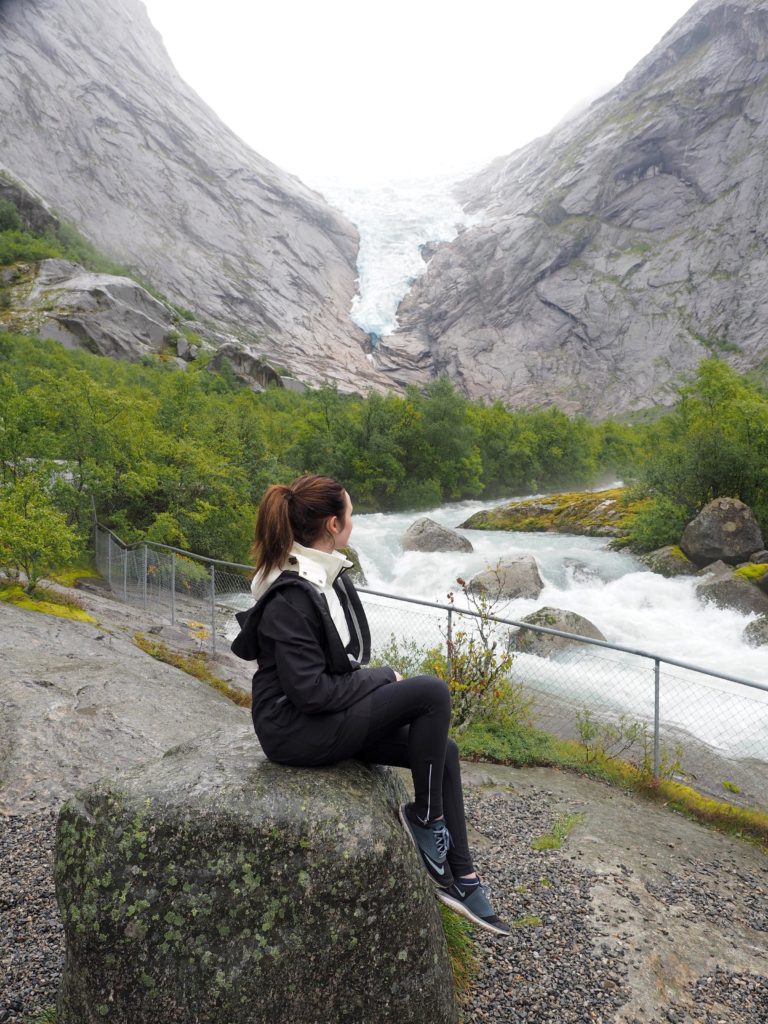 Day Trip: Briksdal Glacier
For those looking to see more inland, I would highly recommend a day trip to Briksdal Glacier. Here you can choose a 1.5-hour hike (return) or a leisurely drive in a troll car to reach the glacier, which is the most accessible arm of the Jostedalsbreen glacier. Along the way you can see how much of the glacier has melted over the years – a great insight for climate change sceptics!
Read more: The prettiest cities and towns in Norway
After your visit I would highly recommend watching the Norwegian film "The Wave". Not only is it based on previous events and events said by scientists to come true in the future, but it is also a very well made film. However, I certainly wouldn't recommend watching it before your visit!
See more of my adventures on Instagram.