It was a few years ago when I learned about Lord Howe Island – a tiny island in the South Pacific roughly 11km long and at its widest point, 2km wide. At the time I was eager to see anything and everything foreign and far away, but with this year's resolution to see more of Australia, I knew Lord Howe would finally earn its rightful place at the top of my must see list!
Living on an island myself (Tasmania), I am no stranger to the unique and untamed beauty the coastal islands off the mainland of Australia hold. However when I landed on Lord Howe Island after a two hour flight from Sydney, I could have easily mistaken myself for having entered a postcard of natural beauty. Seriously… this place is too pretty for words (hence the many photos you're about to encounter!)

Stay: Arajilla Retreat
There are a range of hotels and retreats on the island, depending on the kind of vacation you're after. As I visited Lord Howe Island solo and to escape reality, I chose a kids-free resort (there are two on the island – Arajilla Retreat and Capella Lodge). Both of these resorts are five star, all inclusive retreats – perfect for honeymooners or couples looking to relax and unwind (though if you're a family, fear not! There are family-oriented resorts on the island, too).
Arajilla Retreat is hidden off the main road, in a jungle of palm trees and natural flora. The rooms are simple and uncomplicated, with the whole lodge having a really laidback, fuss-free vibe. Meals were certainly the highlight of my stay: with all-inclusive breakfast, lunch (picnic style if you're adventuring) and three-course gastronomic dinners.
Getting Around the Island
Before visiting Lord Howe Island I began to research car hire to plan my trip around the island… little did I know hire cars aren't a thing! The island is so small and the roads so limited that the best way to get around and see the island is by bicycle. Most resorts provide these to guests and other than exploring the hiking trails on foot, this is sure to be the only mode of transport you will require!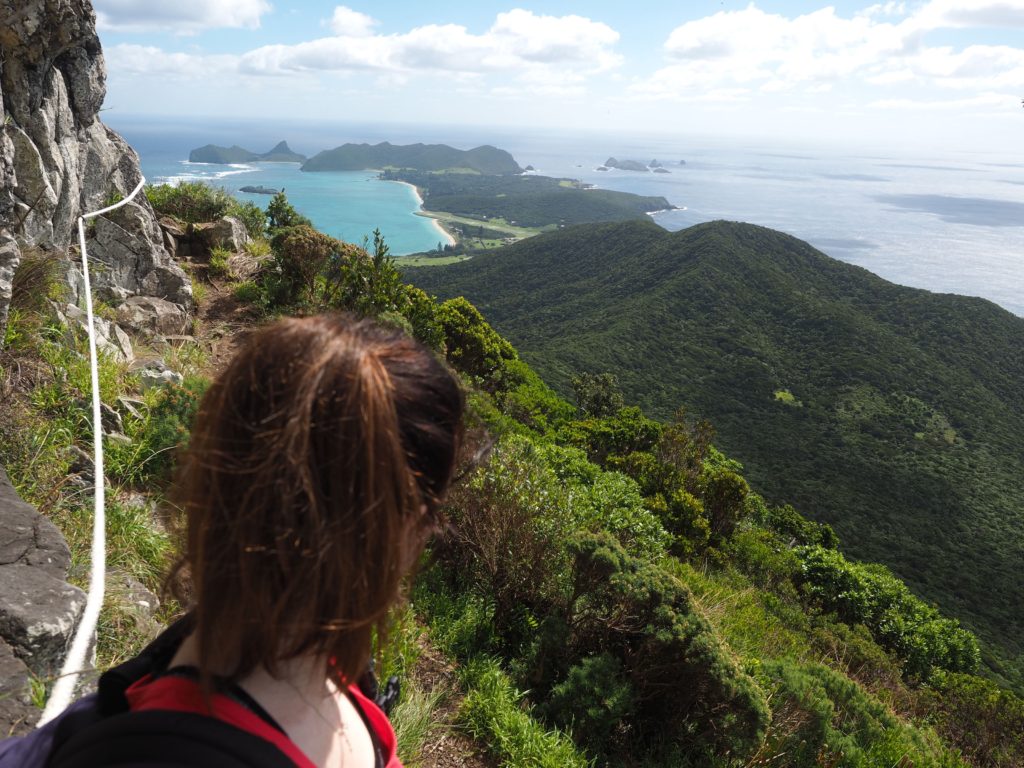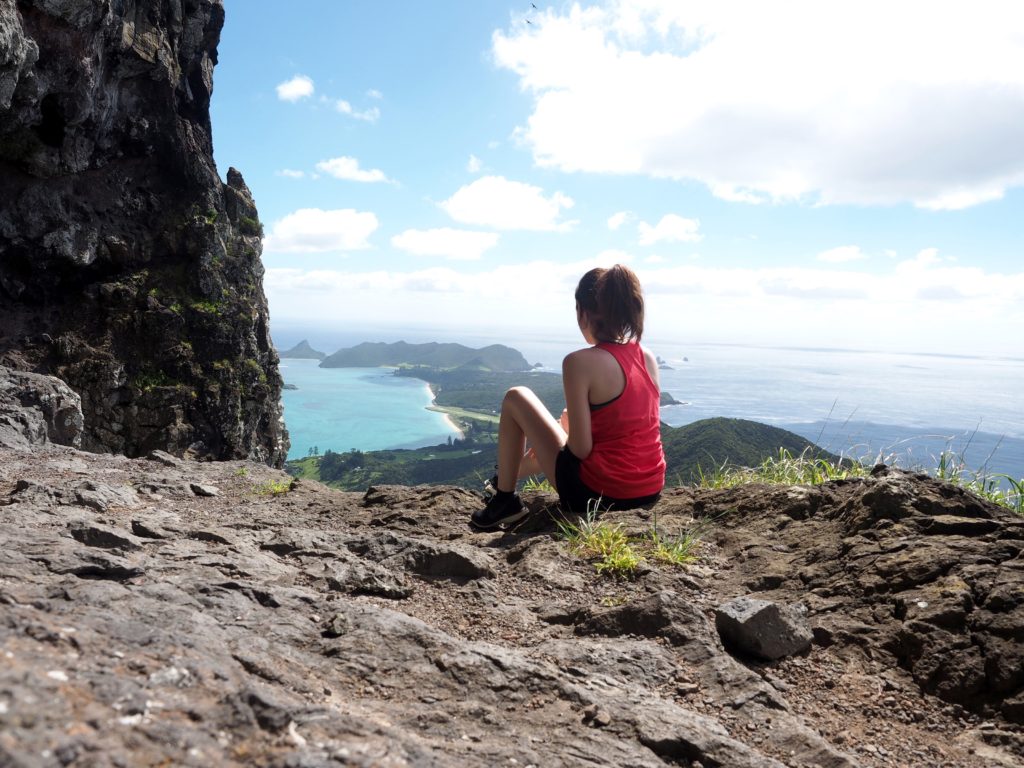 Points of Interest
For such a small island, there is a lot to see on Lord Howe Island. If you would consider yourself an active traveller and would like to experience the best hiking trails on the island, please see below!
Mount Gower – available only as a guided hike due to sheer cliff faces and ropes required to complete the hike. Undoubtedly one of the best views on the island (the highest) and well worth the effort!
Goat House Cave – the second most celebrated hike on the island and a great half day trek combined with another walk in the vicinity.
Kim's Lookout to Malabar Hill – one of the best viewpoints to capture Mt Gower in the frame. This is also a great spot to watch the sunset.
Herring Pools – although you'll have to hike to get here, this is one of the most serene points on the island. You can swim in the natural swimming pools and enjoy one of the more remote parts of the island.
Ned's Beach – here you can view the fish feeding and experience the clearest water on the island, making it the perfect snorkelling spot. You will be joined by turtles, Galapogos sharks and kingfish!
Blinky Beach – the best point on the island to view local surfers and great for sunrise photos.
The Lagoon – perfect conditions for paddle boarding! This is the most central point on the island, nearby to shops and cafes, as well as where most tours depart from.

Getting There
Qantas Link flies to Lord Howe Island daily from Sydney and on select days from Brisbane. After my luggage did not make the connection and learning that many passengers have this problem upon arrival, I would suggest packing your camera, swimmers and an outfit or two in your carry-on!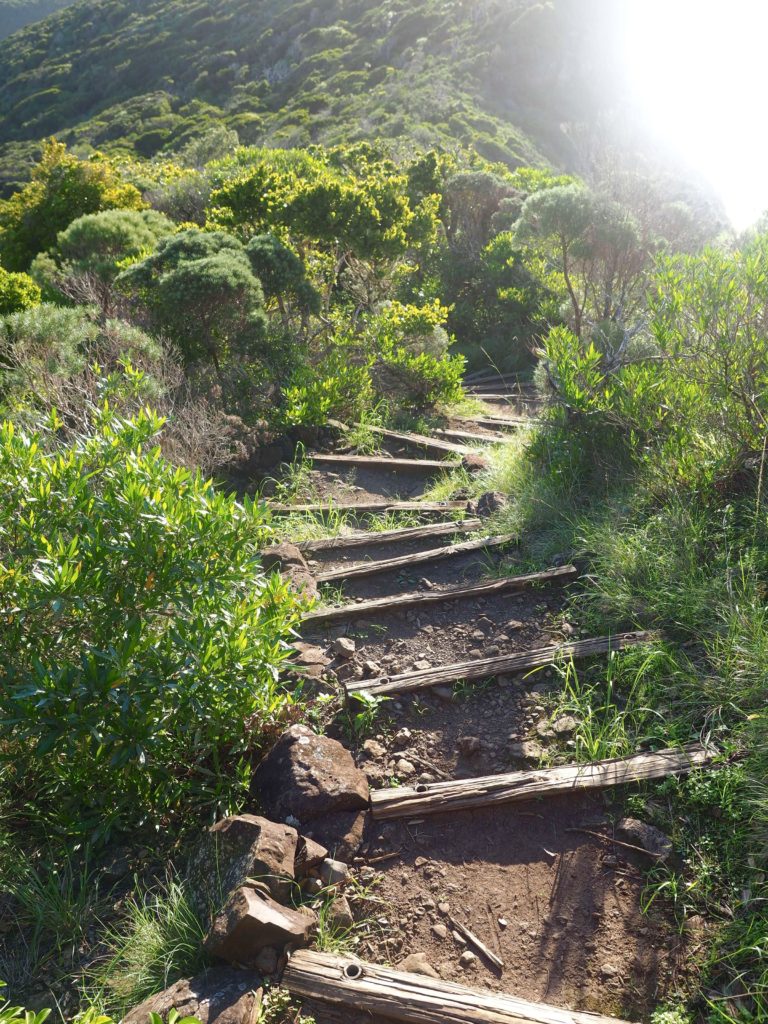 Thanks to Destination NSW for welcoming me to Lord Howe Island as part of their new #ILoveNSW campaign! Share what you love about holidays in NSW including the places you visit and the experiences you uncover. Upload your NSW holiday videos and photos to www.visitnsw.com/ilovensw using #ILoveNSW – the best videos selected will feature in a collection of films produced by Destination NSW and go into the draw to win Canon Prize Packs.