Sometimes you just need a list that makes it easy for you – gives you all the things to do, see, eat, experience in one concise little reference list to take with you on your travels. Ditch the heavy guidebook and use this printable (link below) Paris Bucket List to make the most of your time in Paris!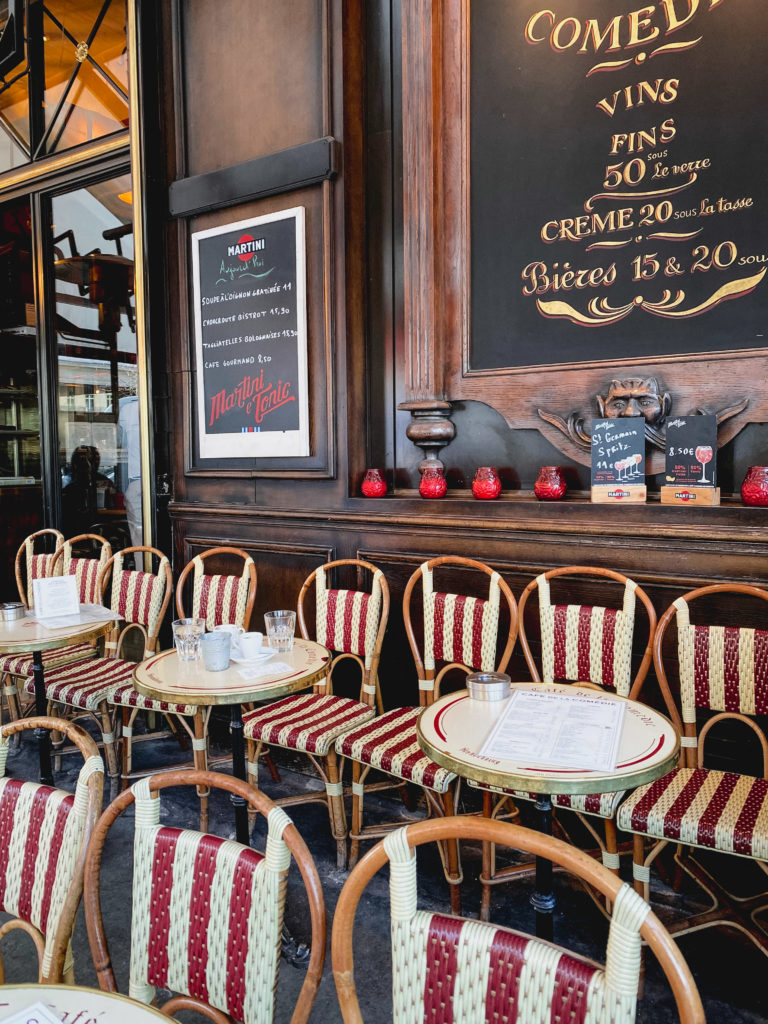 Paris Bucket List
1. Go to the top of the Eiffel Tower
Despite the lines it does have a fantastic view over the city and is an iconic experience. Seeing the city from this viewpoint is an experience like no other, especially at night time.
2. View Paris from the towers of Notre Dame Cathedral
However there's an even better view from the towers of the Notre Dame Cathedral in my opinion! Here you can see the famous gargoyles up close and they give a great perspective in photographs. Lines are similarly long so be sure to arrive early.
3. Stroll through Jardin des Tuileries
If you're making the obligatory stroll towards the Louvre you simply most stop by Jardin des Tuileries – if even just for some shade underneath a tree or a cheeky ice cream from one of the pop up stalls!
4. Enjoy a night of entertainment at Crazy Horse
Cabaret in Paris is an absolute necessity, especially if you haven't seen a cabaret performance before in your lifetime as it just doesn't get better than in Paris. While most visitors to the city flock to the Moulin Rouge, I much preferred the show on offer at Crazy Horse as it was a little (a lot) more of an underground vibe and played on the artistic elements more so. Both shows are great so if you have the time and budget, be sure to see both!
5. Eat macarons from Ladurée
You really can't go past the institution of macarons itself – Ladurée – for a colourful box of sugary treats. Be sure to try a few flavours and certainly don't miss the salted caramel!
6. Walk the stairs to the top of Sacre Coeur
For one of the best views of the city that is also completely free, head on over to Montmartre and climb the stairs to the top of Sacre Coeur. This is also a great spot to position yourself for a picnic lunch and people watching.
7. Have your painting done in Montmartre
This is a sort of tongue-in-cheek suggestion as you really won't get anywhere near to a noteworthy piece of art by having your portrait drawn in Montmartre, but it is a fun little exercise nonetheless.
8. Watch an artist paint at the Luxembourg Gardens
If you're wandering from point to point, be sure to pass by the Luxembourg Gardens and take some time to sit on the public seats, relax and take it all in.
9. Indulge in Afternoon Tea at Four Seasons George V
If you're after a fancy affair, this is it. Expect fine finger sandwiches, sweet treats that will leave you drooling for more and an impressive tea list.
10. Sip champagne on a Seine River Cruise
The Seine is perhaps the single most calming part of Paris and what better way to enjoy it than with a glass of French bubbles!
11. Grab an ice cream from Berthillon
This is the best ice cream in town, hands down. Find them near the Notre Dame Cathedral or chuck the name into google maps.
12. Drink among the social elite at Hotel Costes
Fancy a light refreshment to break up your stroll in Paris? Look nowhere else than the uber cool and tres magnifique, Hotel Costes.
13. Shop for Souvenirs worth buying at Colette
Ditch the I heart Paris t-shirts and head straight for Colette, a design concept store that will provide you with plenty of gifts to take home.
14. Go ice skating at Hotel de Ville in Winter
If you happen to be in Paris in the winter and are looking for an iconic ice skating location, this is it.
15. Take in the rooftop bar views from Le Perchoir
Looking for a view over the rooftops of Paris? Look no further.
16. See a show at Palais Garnier
Fancy a night at the ballet or opera? You can't go wrong at Palais Garnier but be sure to book in advance, the shows often sell out.
17. See the Mona Lisa at the Louvre
…Only because its obligatory, not because it is a) that impressive (compared to other art in the Louvre and Musee d'Orsay) or b) will you get close enough to actually come to that conclusion. It is still a fun expedition regardless!
18. Eat escargot
Snails. Why? Its a local delicacy in France. Not because I can find any other reasons as to why you would eat a snail. As a vegetarian I will never tick this one off and if you're with me, head straight to #45.
19. Climb the stairs of the Arc de Triomphe
Arguably the best view in Paris is to be found here.
20. Walk the length of the Champs-Elysees
Not for shopping and certainly not for any reason other than to say you've been there, done that.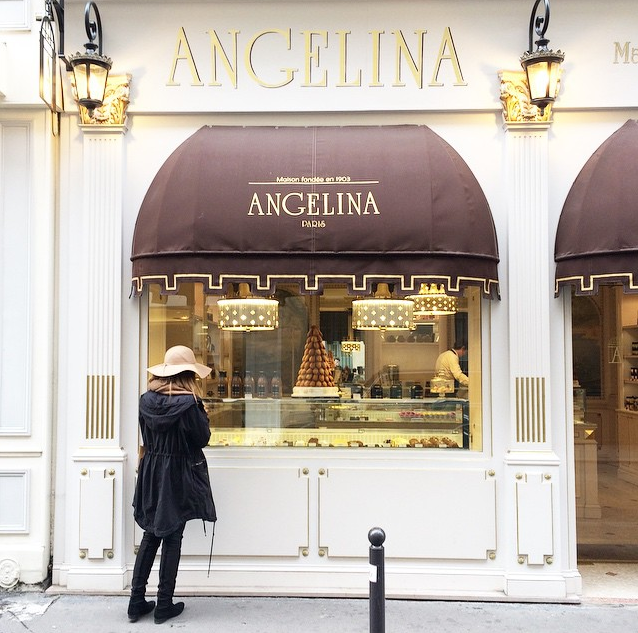 21. Step inside Saint-Chapelle
Once inside, look up. You can thank me later.
22. Make a day trip to Disneyland Paris
Its the land of happiness so what could go wrong, right!?
23. Eat a picnic under the Eiffel Tower
There is nothing more quintessential than a Parisian picnic underneath the Eiffel Tower. Be sure to fetch your ingredients from near and far, including cheese, baguettes, macarons, salted caramels, and a bottle o' the finest French bubbles money can buy (a 10 euro note will do just fine).
24. Go shopping at Galeries Lafayette
There is no other single shopping department in Paris more impressive than Galeries Lafayette, particularly at Christmas time.
25. Go on a tour of the catacombs
Head underground in Paris to enter the catacombs and see a different side to Paris many do not know even exists. While you can go it alone, I'd suggest a tour as it can be quite creepy!
26. Go to the famous flea markets
One thing is for certain about Paris: expense. If you can't afford shopping in Galeries Lafayette and fancy boutiques (or would just rather save that money for more adventures), then you will certainly find a bargain at the local flea markets. Here's a helpful post on the best flea markets in Paris.
27. Eat a street crepe
And don't skimp out on the nutella.
28. Eat breakfast at Carette in Le Marais
According to the WOW Paris contributor, this is where you'll enjoy one of the best breakfasts in town.
29. Make a day trip to Versailles Palace
If you make just one day trip outside of Paris, make it the obligatory (but for good reason) trip to Versailles Palace and Gardens. If you visit during the colder months when the gardens are closed, keep this one on the list for your next trip – they are a must see!
30. Buy a book from the famous Shakespeare Company Bookshop
Again, obligatory.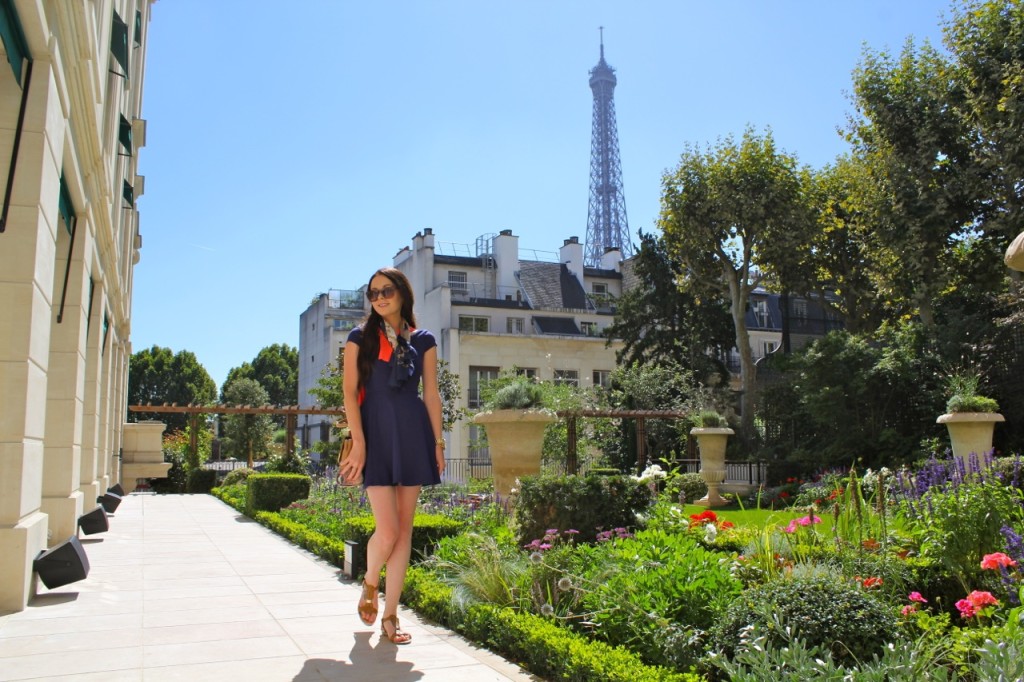 31. Drink hot chocolate at Angelina
Be sure to plan plenty of walking on this day as you're gonna roll out of Angelina feeling especially indulgent after a hot chocolate chaud at Angelina. It encompasses a thick consistency with whipped cream to stir in for added sweetness – indulgent but entirely worth the calorie spike!
32. Ride a scooter around the streets of Paris
Because… well… just because.
33. Buy a kitsch Keyring of the Eiffel Tower
Okay fine, I shouldn't recommend it but I will because it is a fun way to remind yourself of Paris daily.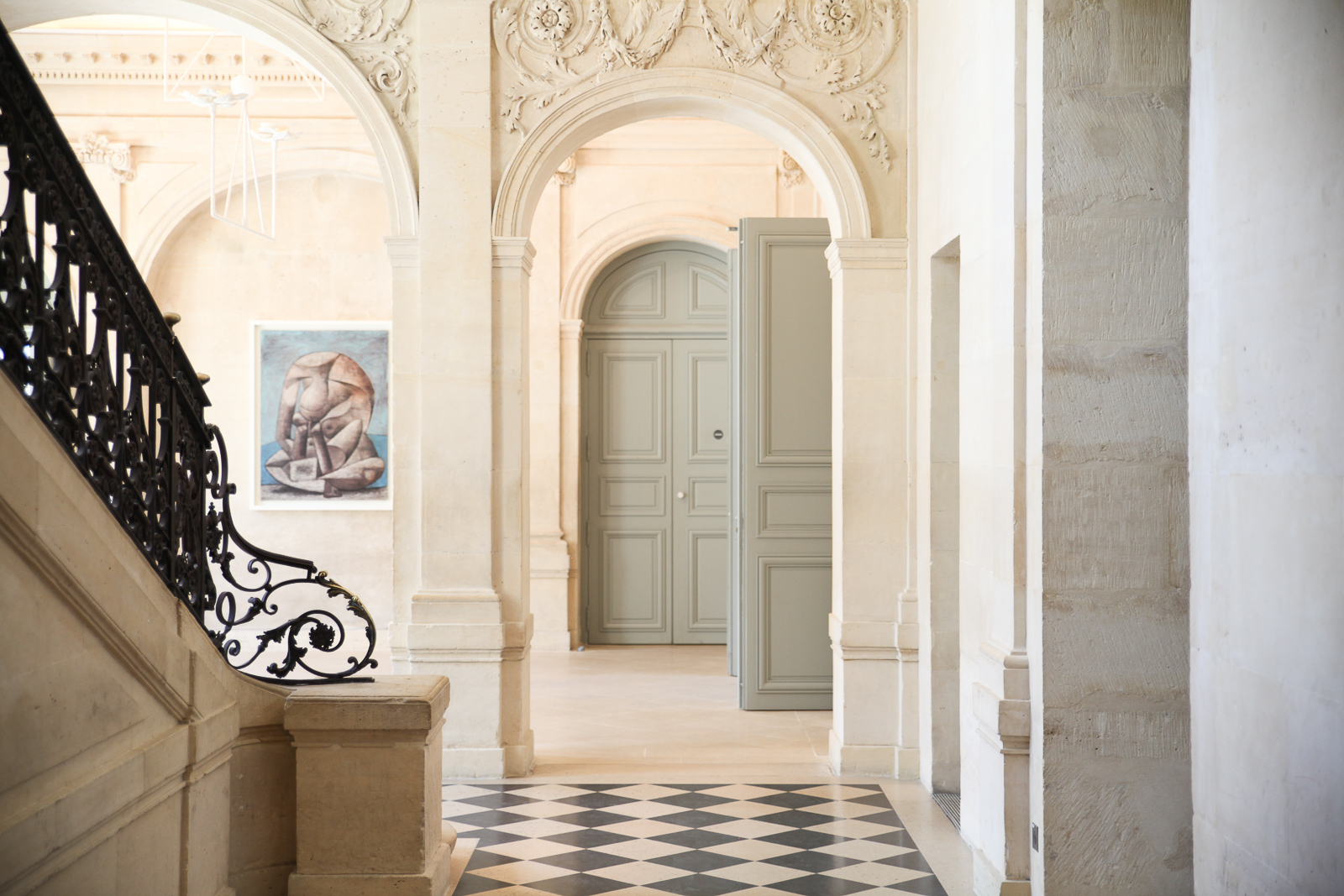 34. Visit the Picasso Museum
Pablo Picasso loved Paris and Paris loved Picasso in turn. Go and pay his work a visit – you won't regret it.
35. See a Monet
Claude Monet was an impressionist artist, one of the most famous of his time, and perhaps my all time favourite artist. If you see just one work of art in your time in Paris, make it a Monet.
36. Purchase caramels from Sébastian Guadard
Just. do. it. now.
37. Attend a jazz concert
Even if you don't like jazz, you will by the time the night is out in one of Paris' jazz clubs. See here for a kick start.
38. Eat a baguette from Au Paradis Du Gourmand
Located in the 14th arrondisement, this is argued to be the location where you will find the best baguettes in Paris. See for yourself.
39. Bike ride along the seine
Paris has a pretty nifty bike system which allows you to rent a bike by the hour or for the day. Make the most of it and bike ride right along the Seine, arguably the most peaceful part of town.
40. Buy a box of eclairs from l'eclair de genie
Do now, ask questions later (you won't). See what I'm talking about here.
41. People watch at Cafe de Flore
According to some guidebooks, this is the only cafe in Paris (spoiler alert: its not). But it is indeed a great spot to people watch and gleefully sip your café au lait.
42. See an outdoor movie in the summer
Paris is a city that was made to be enjoyed outdoors in the sunshine and as such, even movies can be enjoyed in outdoor cinemas throughout the summer. Bring your own picnic dinner et voila! An evening to remember.
43. Eat a classic French meal at Chez Janou
If you're looking for a fine French affair like no other, book yourself a table at Chez Janou. Just be sure to leave your food intolerances at the door as in Paris there's no such thing as "no butter" or changing the menu at all for that matter.
44. Splurge on chocolates from Jacques Benin
If you're looking for a fancy box of chocolate to take home, this is your one stop shop.
45. Eat falafel in the Marais
While it might not be French, it is certainly delicious. L'as Du Fallafel offer cheap and delicious falafel for a quick and easy meal.
46. Wander through Les Passages Couverts
Translates to: the covered passages. This is a gorgeous shopping spot in the second arrondissement that is as pretty as a postcard itself.
47. Eat croissants for breakfast
Because when in France do as the French do.
48. Watch the world pass you by at Les Deux Magots
The 'other' cafe talked about in the guidebooks is Les Deux Magots, the perfect spot to watch the world (or Paris at least) pass you by.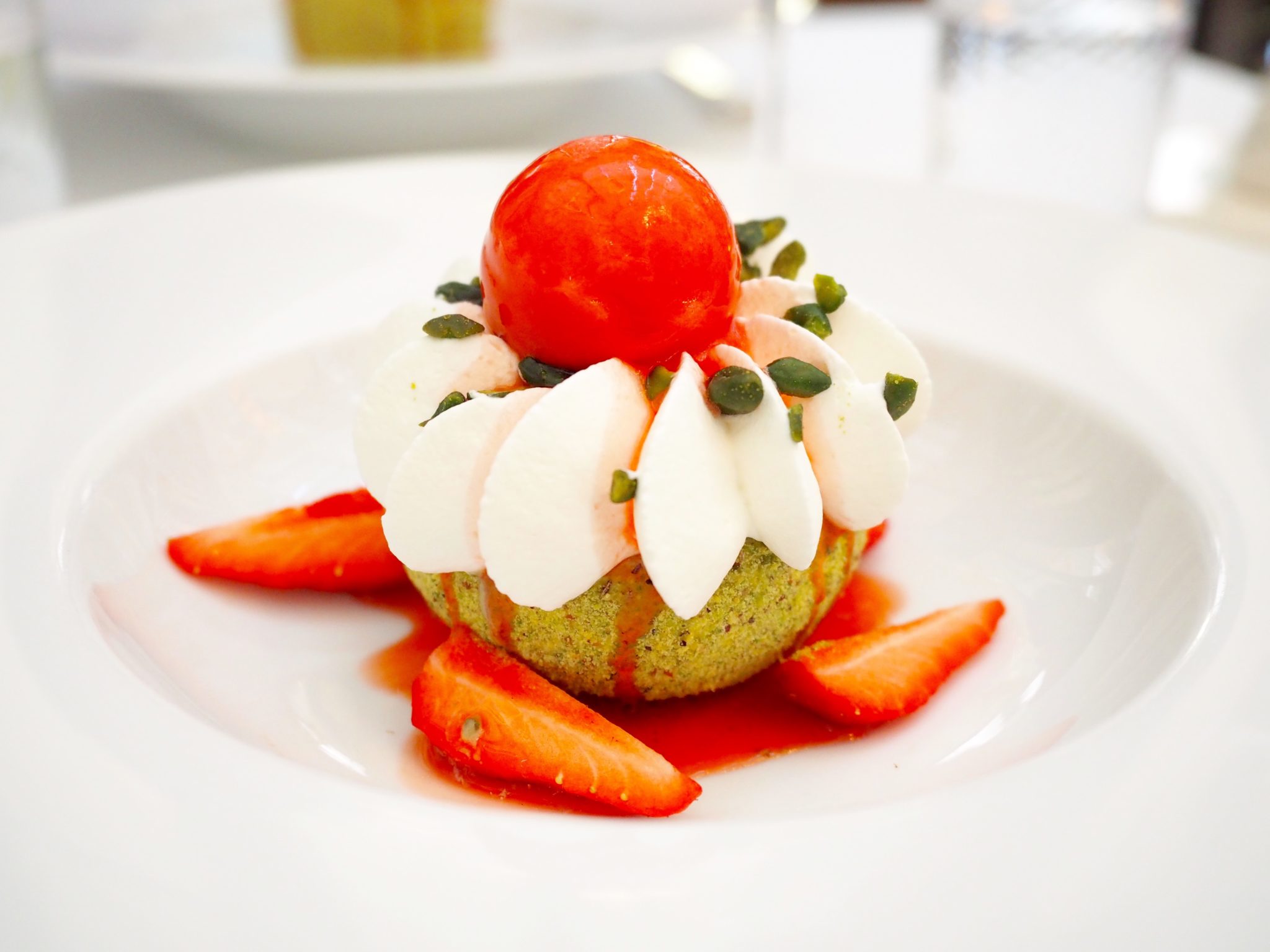 49. Eat at a Michelin Starred Restaurant
Paris has such a high concentration of Michelin Starred restaurants that it is simply unfathomable not to eat at one of them. While it will cost you upwards of a day's paycheck, it will be a meal to remember for your lifetime.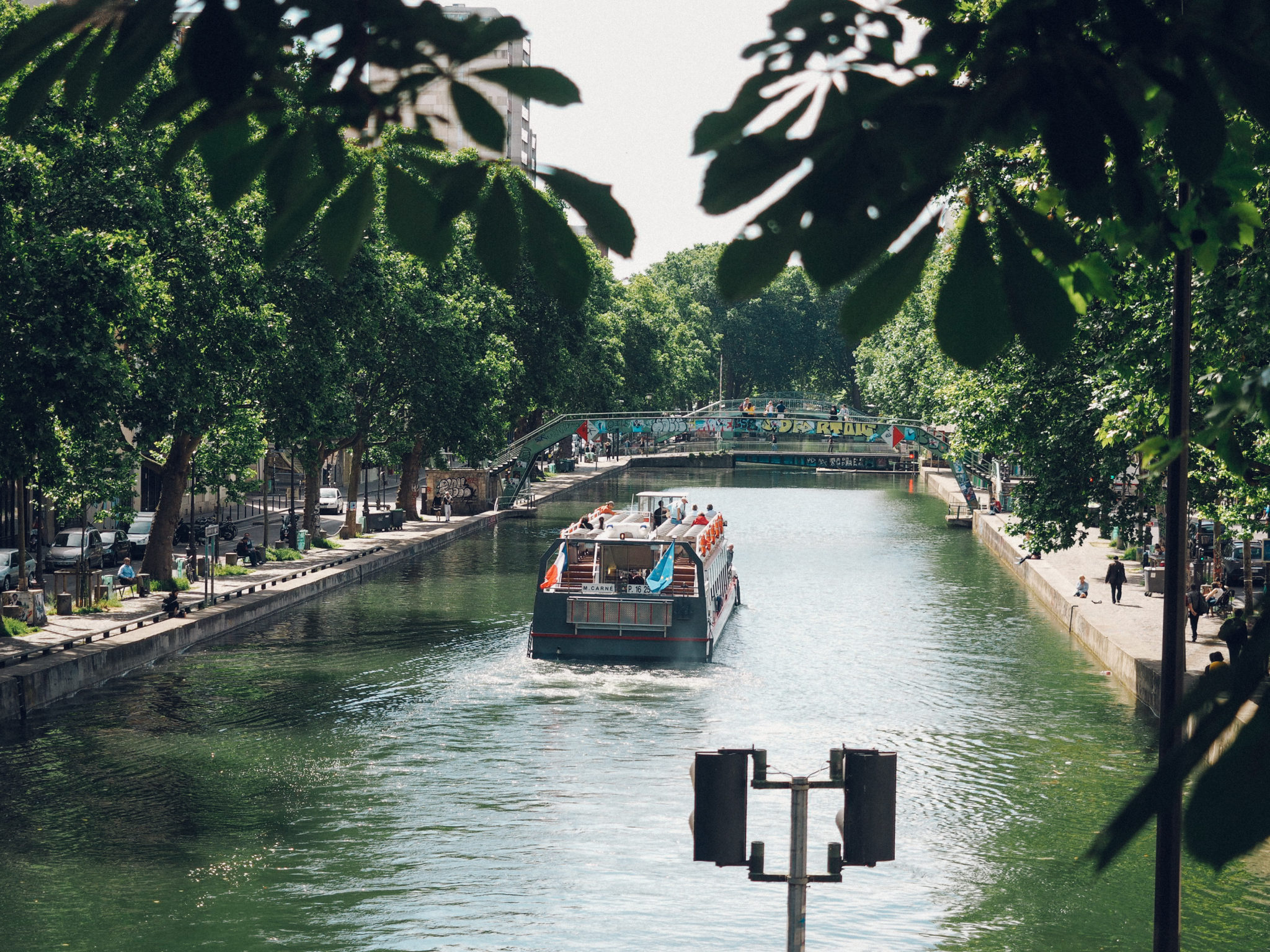 50. Sit back and watch the world pass you by on the Canal St. Martin
Another great people-watching spot except outdoors this time is Canal St. Martin – best enjoyed with a bottle of French wine, cheese, and of course, macarons.