A Paris day trip is a part of the Paris experience itself. Château de Bagatelle is one such hideaway outside of the city to find yourself enjoying the lush greenery, peacocks and a quintessential picnic hamper in the gardens!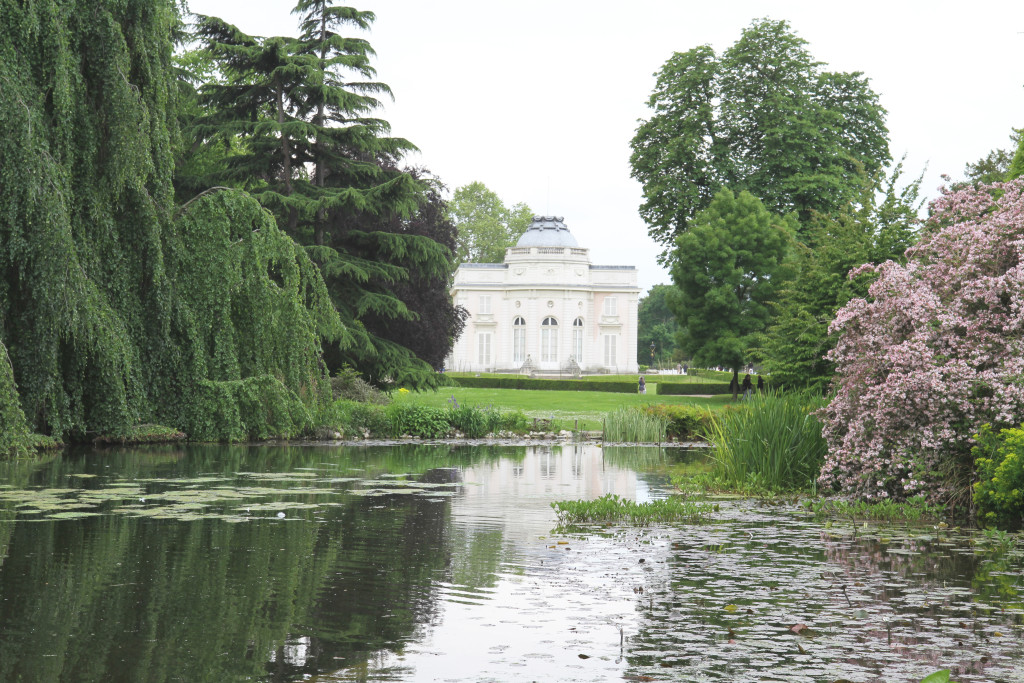 Little known to tourists, the Château de Bagatelle is hidden away in the vast Bois de Boulogne, a forest which spans 2090 acres across Paris. Whilst some might deem the castle too close to central Paris to bear the title of a daytrip, we would argue it too beautiful not to, because a full day is required to truly do the grounds justice. It's set amongst some of the prettiest gardens in Paris, dotted with pagodas and peacocks it's impossible not to fall under its charm.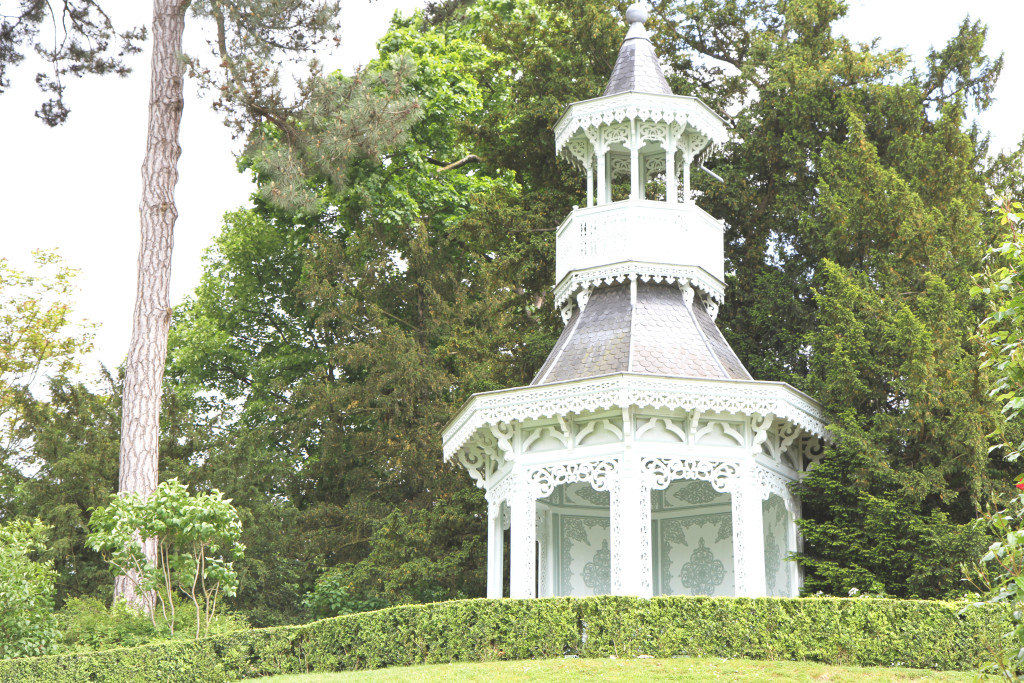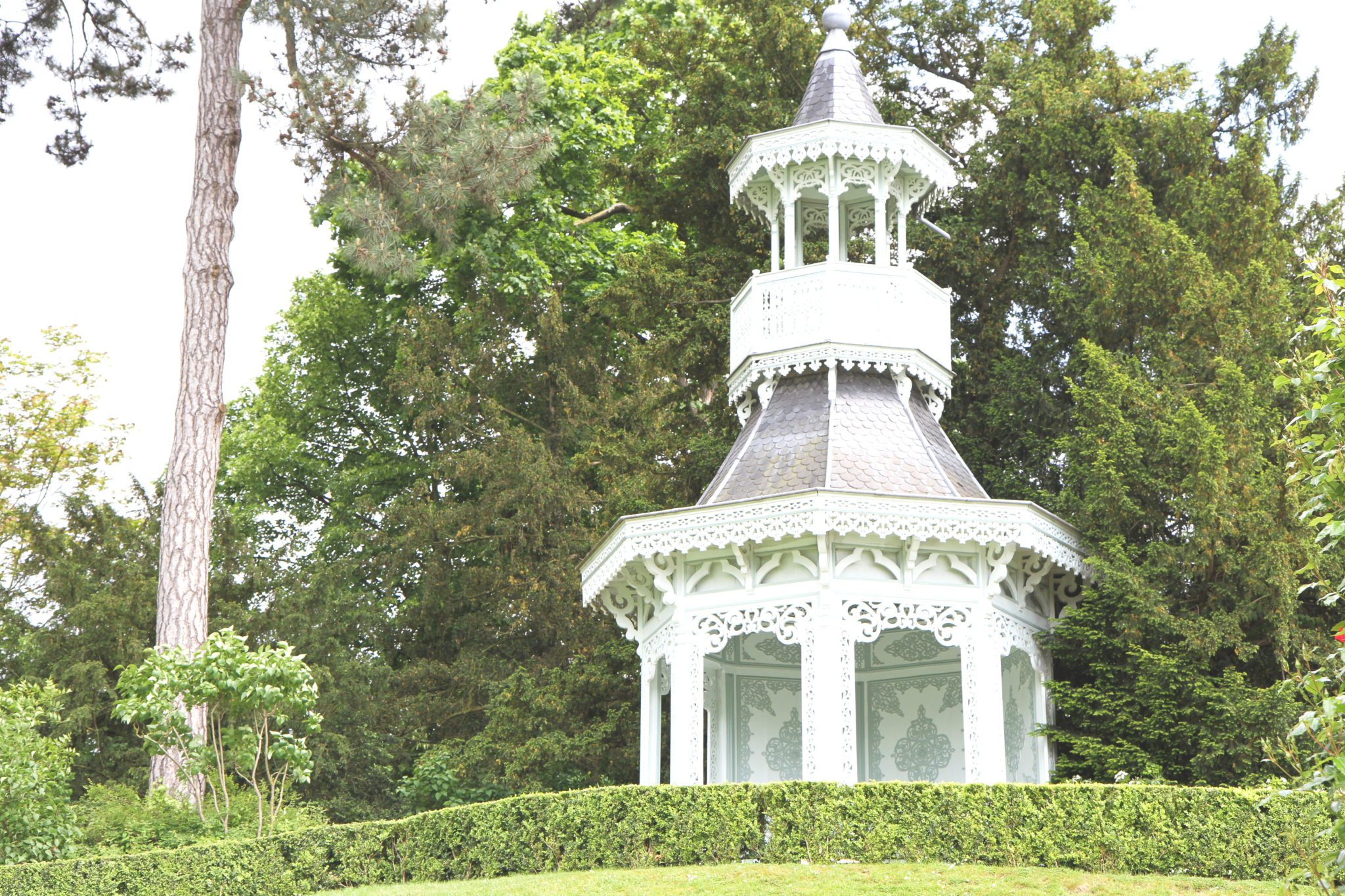 History
Initially built as a modest hunting lodge in 1720 for the maréchal d'Estrées, it was later knocked down and rebuilt by Louis XVI's brother in 1775. Marie Antoinette advised her brother-in-law not to tear it down urging that it would take longer than 3 months to rebuild however he was adamant to prove her wrong and completed the project within 63 days.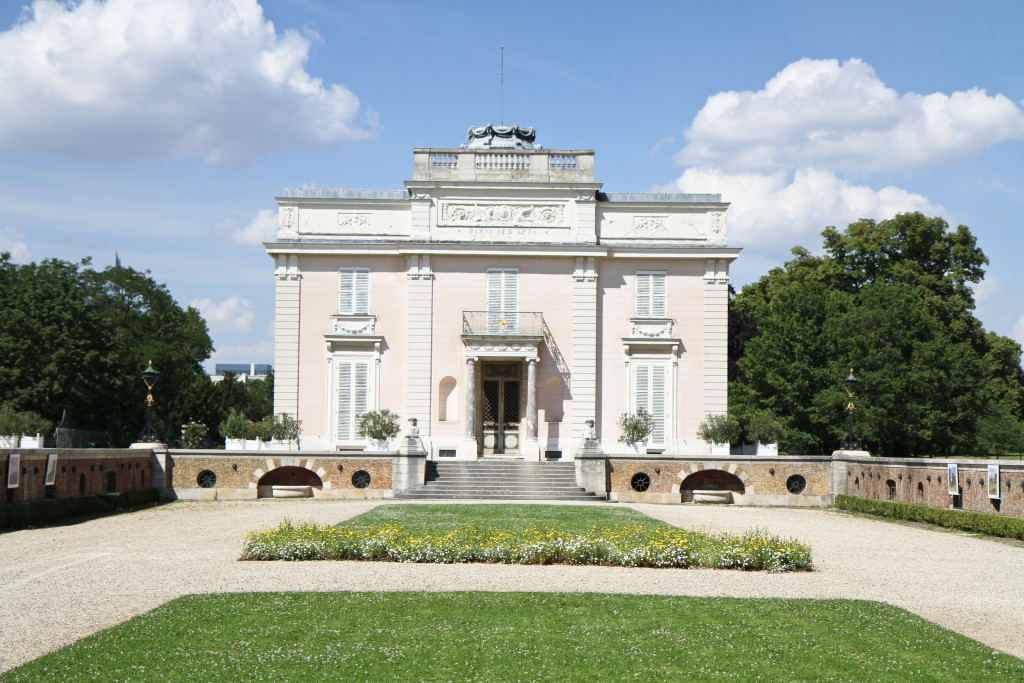 Charm
The castle itself is unassumingly small, but what it lacks in size, it makes up for in charm. The dusty pink hued castle which greets you upon entering the grounds is a pretty sight to behold. The building was constructed in Neoclassical architectural style by Francois-Joseph Belanger.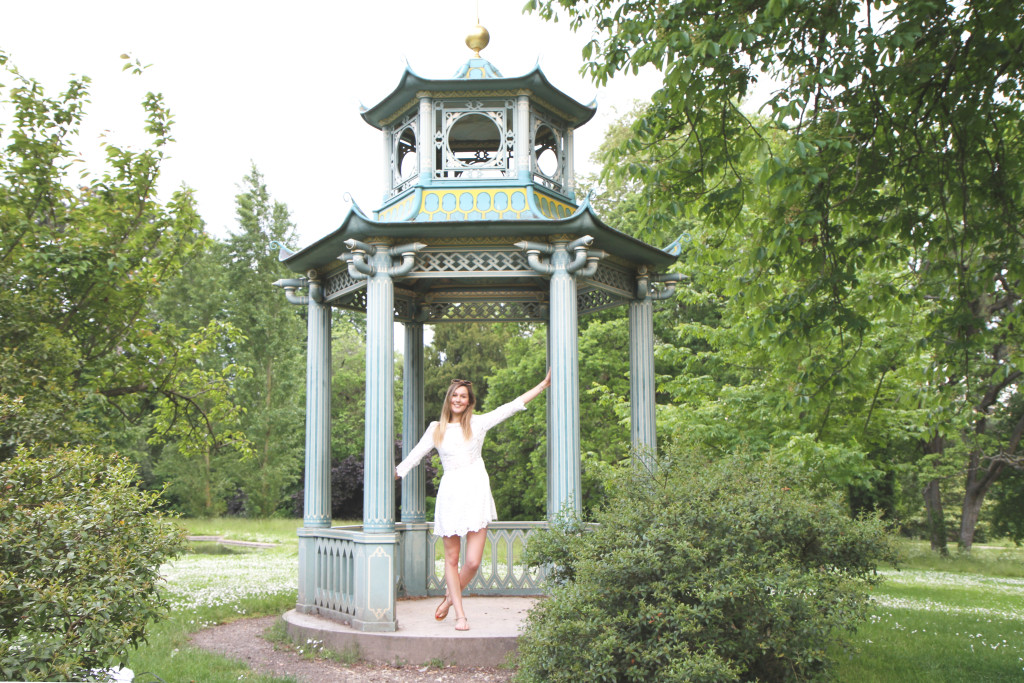 Grounds
The castle is undoubtedly charming but the grounds which surround it are the real treat. They contain within them, a Japanese pagoda, English rose gardens, an orangery and caves and grottoes with water running through them.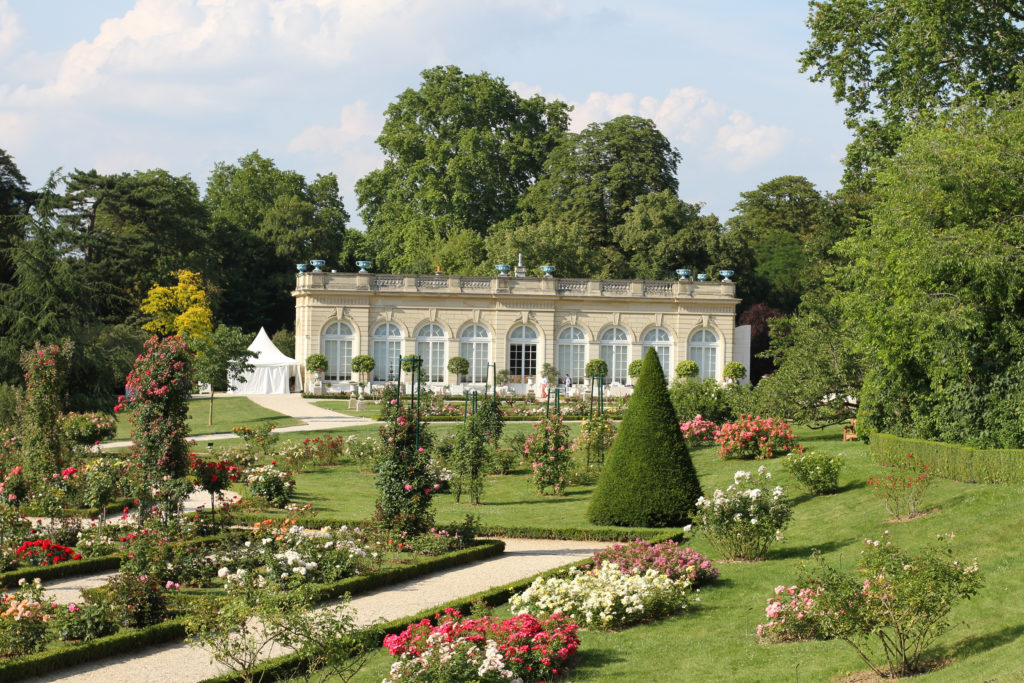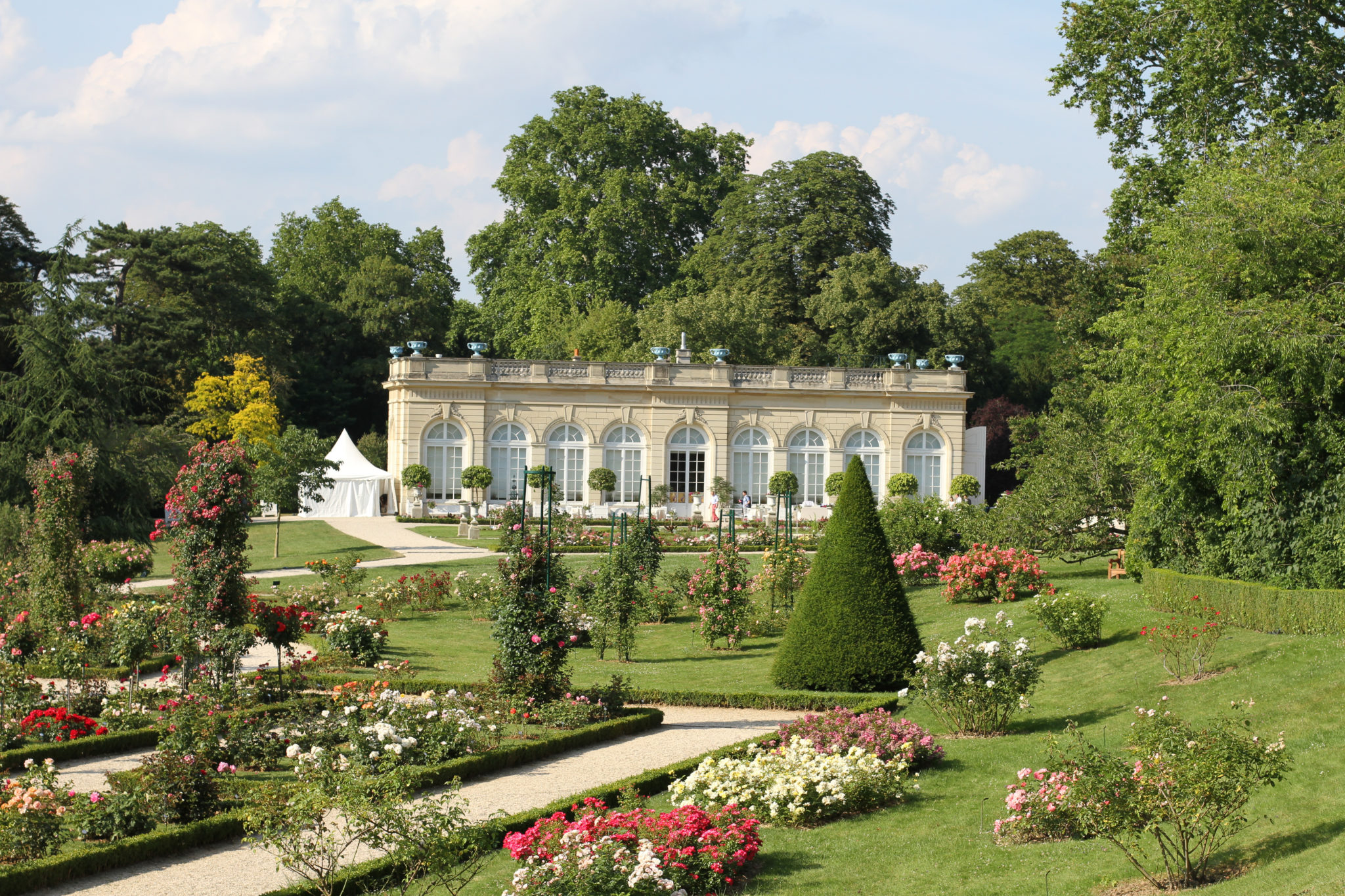 Rose gardens
One of the highlights of the gardens are the English rose gardens which showcase endless bushes of roses in every shade. Every year a rose competition is held at Bagatelle where international contenders compete for the best roses run by the City of Paris.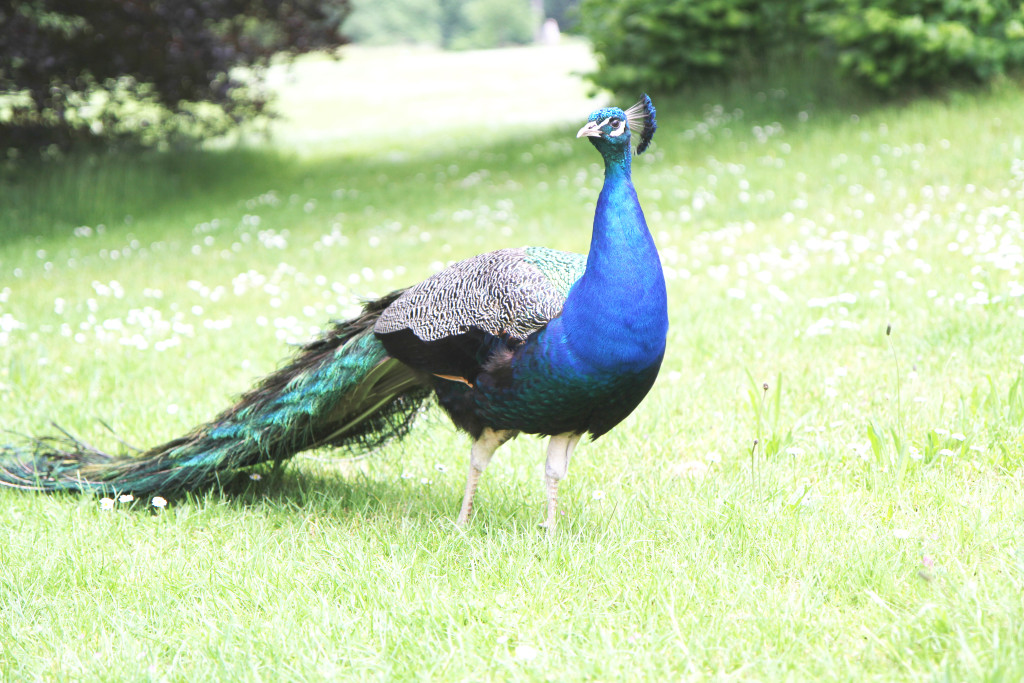 Peacocks
Beautifully colourful peacocks roam the gardens freely and confidently showing off their feathers frequently enough to please visitors. It's amazing sharing the gardens with such beautiful birds and roaming the pathways with them surrounding you.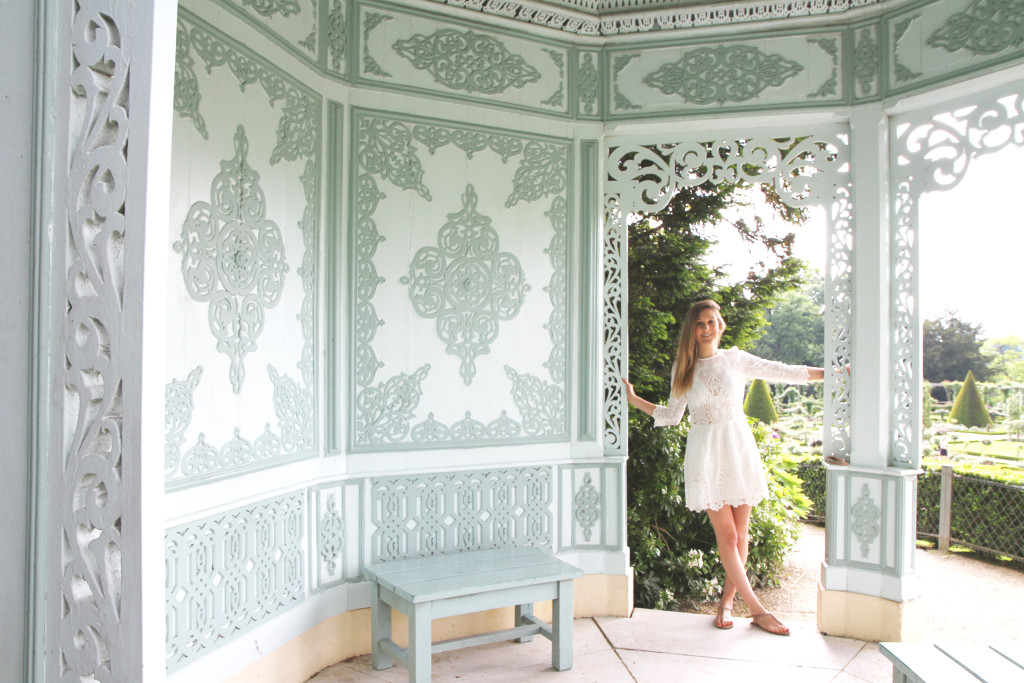 The perfect day
Why not stay in central Paris, save the train fare and uncover one of Paris' best kept secrets? It's not very easy to access by metro, so instead hire a Vélib bike and cycle through the forest with the cool breeze blowing between the trees and then walk the short distance from the Vélib station to the entrance. My best advice would be to get a group of friends together and fill your bicycle baskets with picnic treats so you can spend an entire day enjoying the castle and its grounds at leisure.
Photography by Faye Bullock