Paris is magical any time of year, but no season compares to visiting Paris in the Spring. Cherry blossoms, streams of sunshine, friendly locals before the summer crowds flock in… there really is no better time of year to visit Paris. On my recent trip to Paris with my partner we wanted to capture all the magic of Paris in the spring to share with you our favourite time of year in the French capital. Below you will find an endless stream of ideas for a spring time visit to Paris, including where we stayed, played, ate and got merry in the city of lights.
Paris in the Spring
First things first: we arrived off the TGV from the countryside around lunch time, so our first mission was to find our hotel. A little tired from our travels thus far and eager to shed the layer of suitcases, we hopped in a cab and headed straight for our hotel instead of navigating the subway with our heavy load.
We checked ourselves in to our home for the next few nights: Hotel Pavilion de la Reine, a gorgeous little boutique hotel in the Marais district – one of my favourite areas in all of Paris. This area is renowned for its great restaurants and lively night scene, so it really was an ideal position for us as we wanted to have the full Parisian experience during our stay.
The exterior of the hotel is beyond mesmerising, but the room itself was spacious, well-appointed, and incredibly luxe feeling – just what you want for a magical weekend in Paris! This hotel is incredibly highly rated by guests and many return to the hotel year after year on visits to Paris, and after our few nights here it isn't hard to see why. Although it doesn't come cheap, it is much cheaper than other hotels I have visited of this calibre – so it is a steal if you're looking for that quintessential Parisian experience.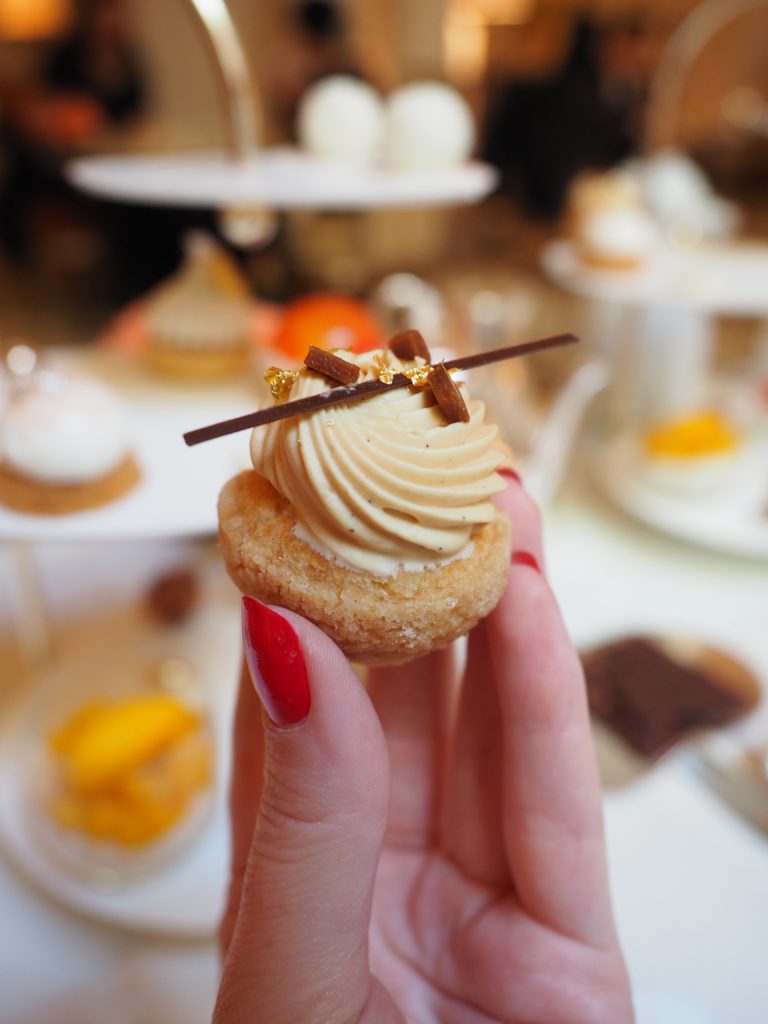 Plaza Athénée Afternoon Tea
On the day we arrived in Paris I had long in advance booked us a table to Plaza Athénée for afternoon tea, mostly because the courtyard just looks absolutely to-die-for. As a huge romantic myself, I had planned this long in advance as a surprise for my boyfriend who in all honesty would have been just as happy eating a croissant for lunch, but his face lit up when the elaborate afternoon tea setting arrive at our table! I've tried a few afternoon teas in posh Paris hotels over the years and I would have to say the Plaza Athénée wins for ambience and excelled food-wise as well.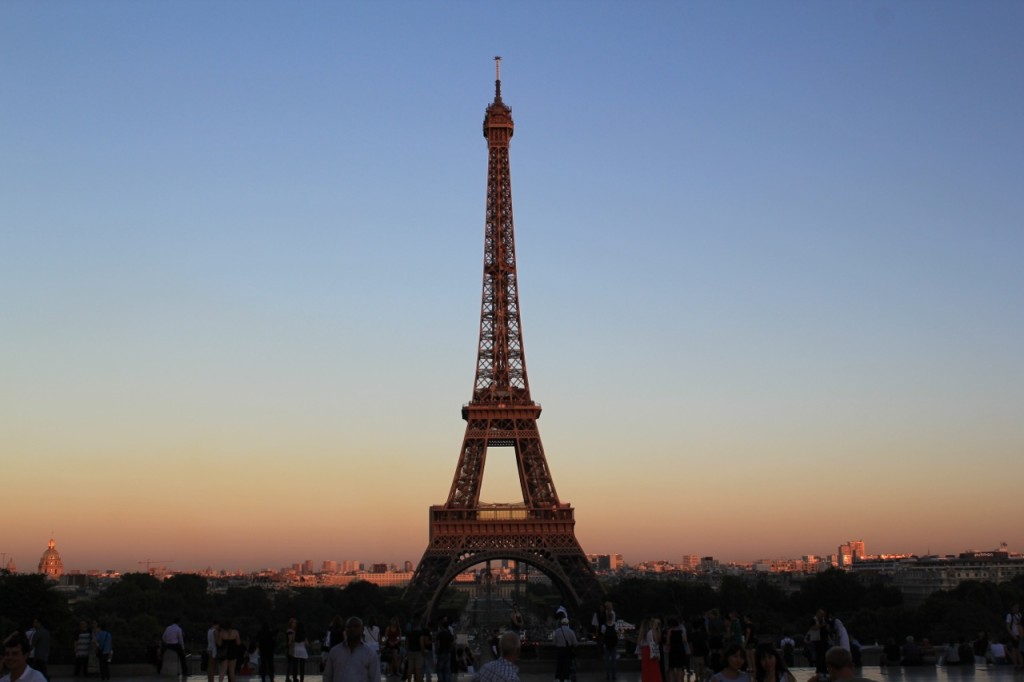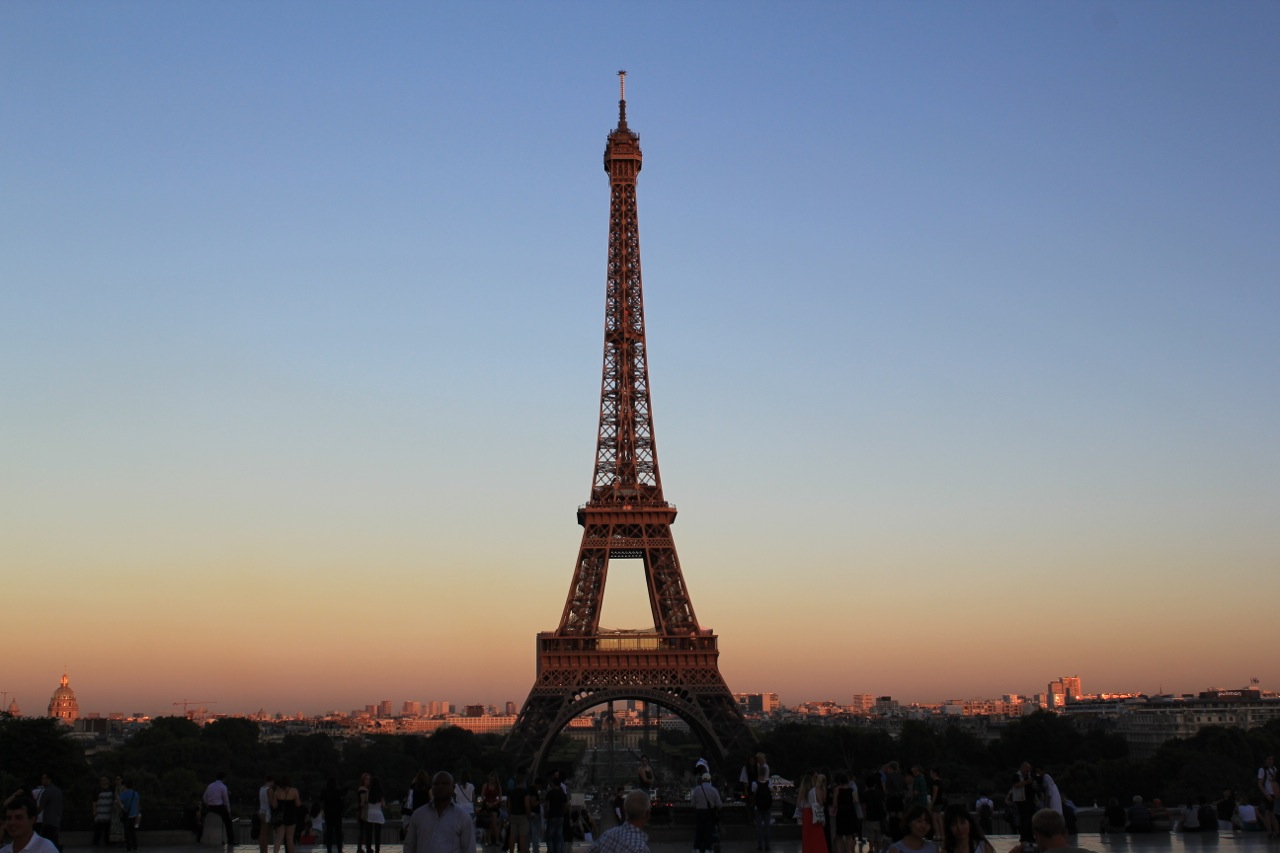 Eiffel Tower at Sunset
That early evening we made our way with full stomachs and a spring in our step to the glittering gorgeousness of the Eiffel Tower. Just after sunset the tower lights up, so be sure to arrive right before sunset to experience both views – sunset and after dark. A glass of bubbles and a picnic rug will provide the best setting for two – and yes, its totally okay to drink in public in Paris!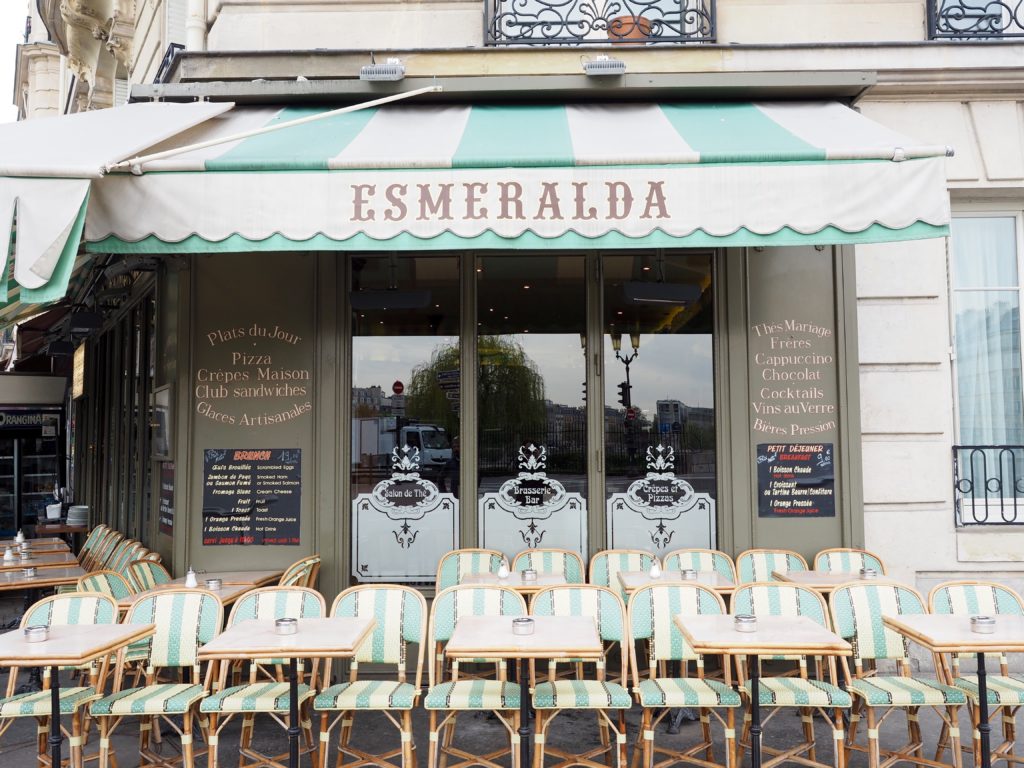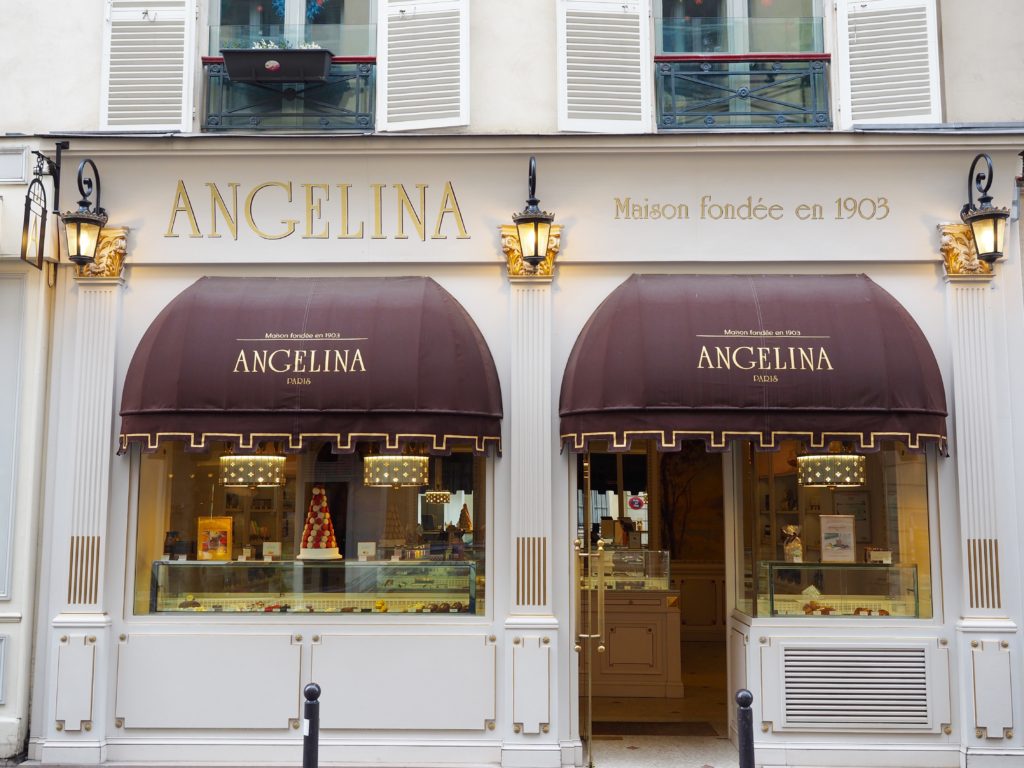 Neighbourhoods to Wander
Given our location in Le Marais district and the fact that we had both already visited Paris before, we picked a few spots to visit and stick to, instead of trying to see it all in our few short days here in Paris.
Thus we found ourselves wandering the streets of Saint Germain des Pres, visiting a number of cafes on our afternoon walk and finishing our stroll in the Jardin du Luxembourg, before making our way to the Latin Quarter for a cheap and delicious dinner on-the-go.
We also weren't too far from Ile de la Cité, so made sure we had time to wander through here in greater detail. Previously I have overlooked this area beyond visiting Notre Dame Cathedral, so it was a delight to spend more time here. Make sure you don't miss stepping inside Saint Chapelle and its newly restored stained glass windows. The church opens at 9:30am and to avoid crowds I would recommend visiting first thing in the morning.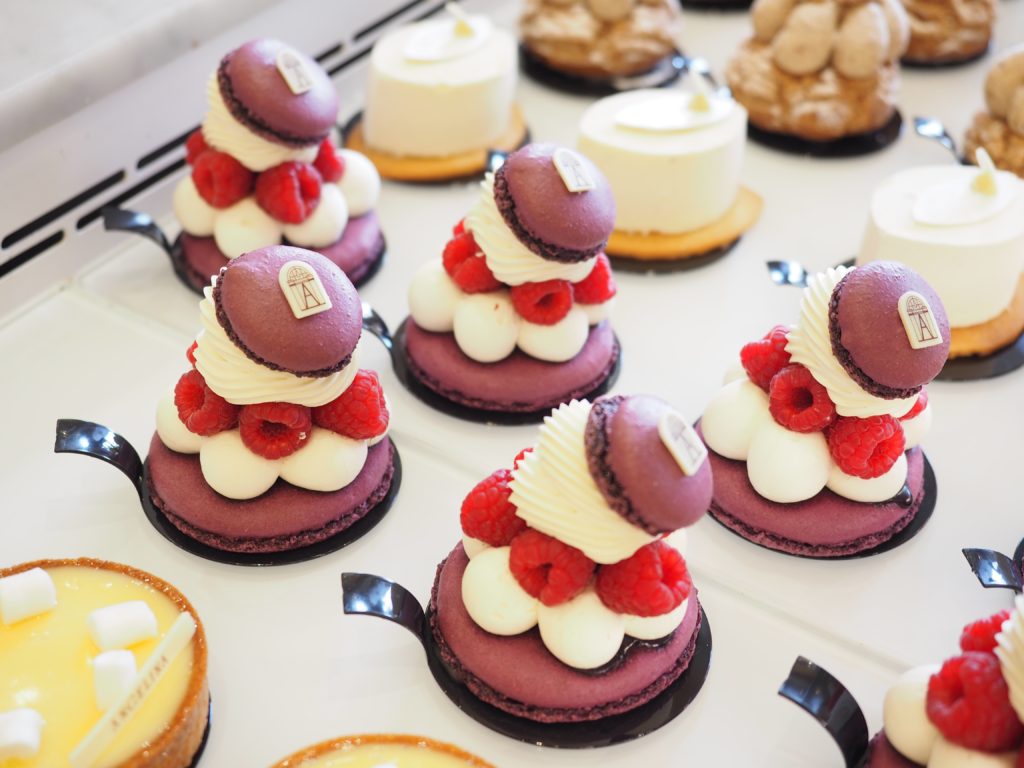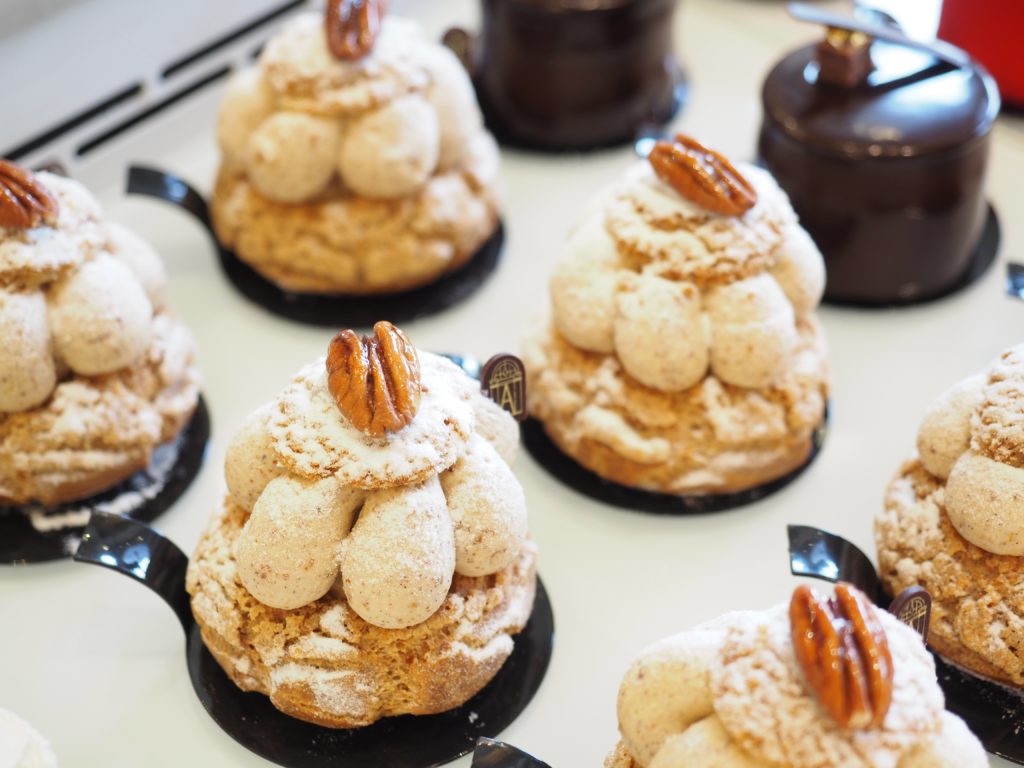 Day Eating
Anyone who knows me or has been reading this blog for a while (thus I feel like you know me by now!) will know that I LOVE food. It is perhaps my single most favourite thing about travel and my preferred way to get to know a country. However being vegetarian I tend to stick to sweet treats as there's nothing I can't enjoy!
Day eating is as important as anything when experiencing Paris, and my favourite spots from this trip include: Du pain et des Idees (for the best croissant in Paris & every flavour escargot for my boyfriend), Café de Flore (mainly for people watching), Berthillon (for the best ice cream in Paris), Pierre Herme (for Ispan + Isphan Croissant), L'éclair de Genie (for eclairs), Angelina (for thick hot chocolate + Mont Blanc!)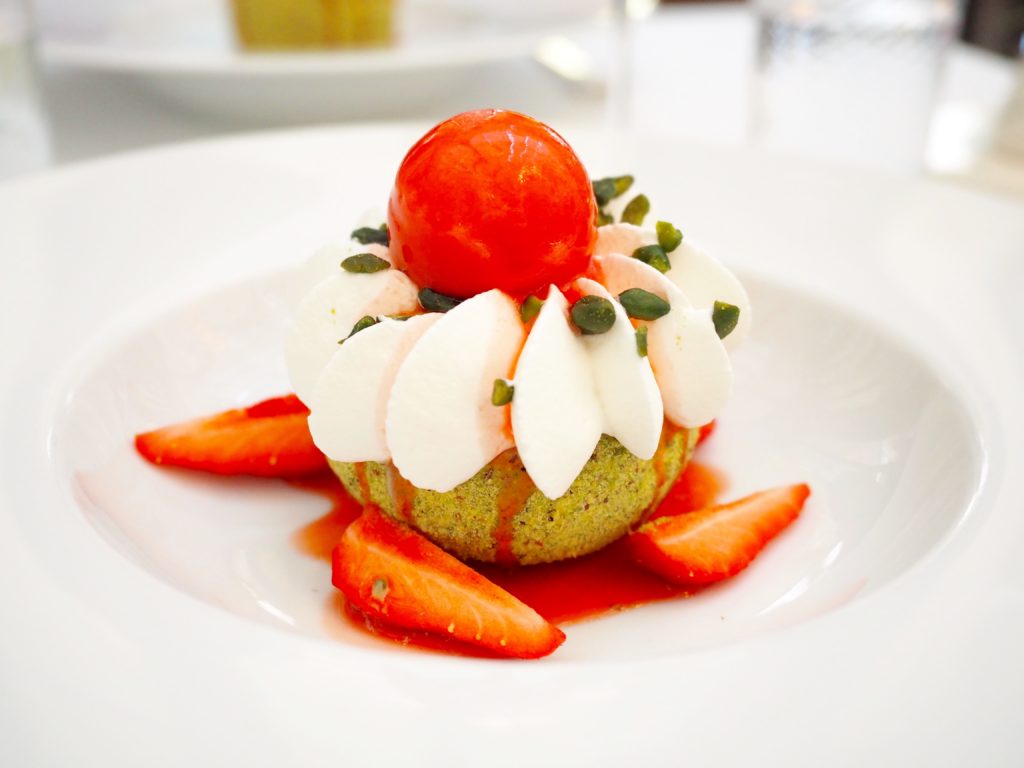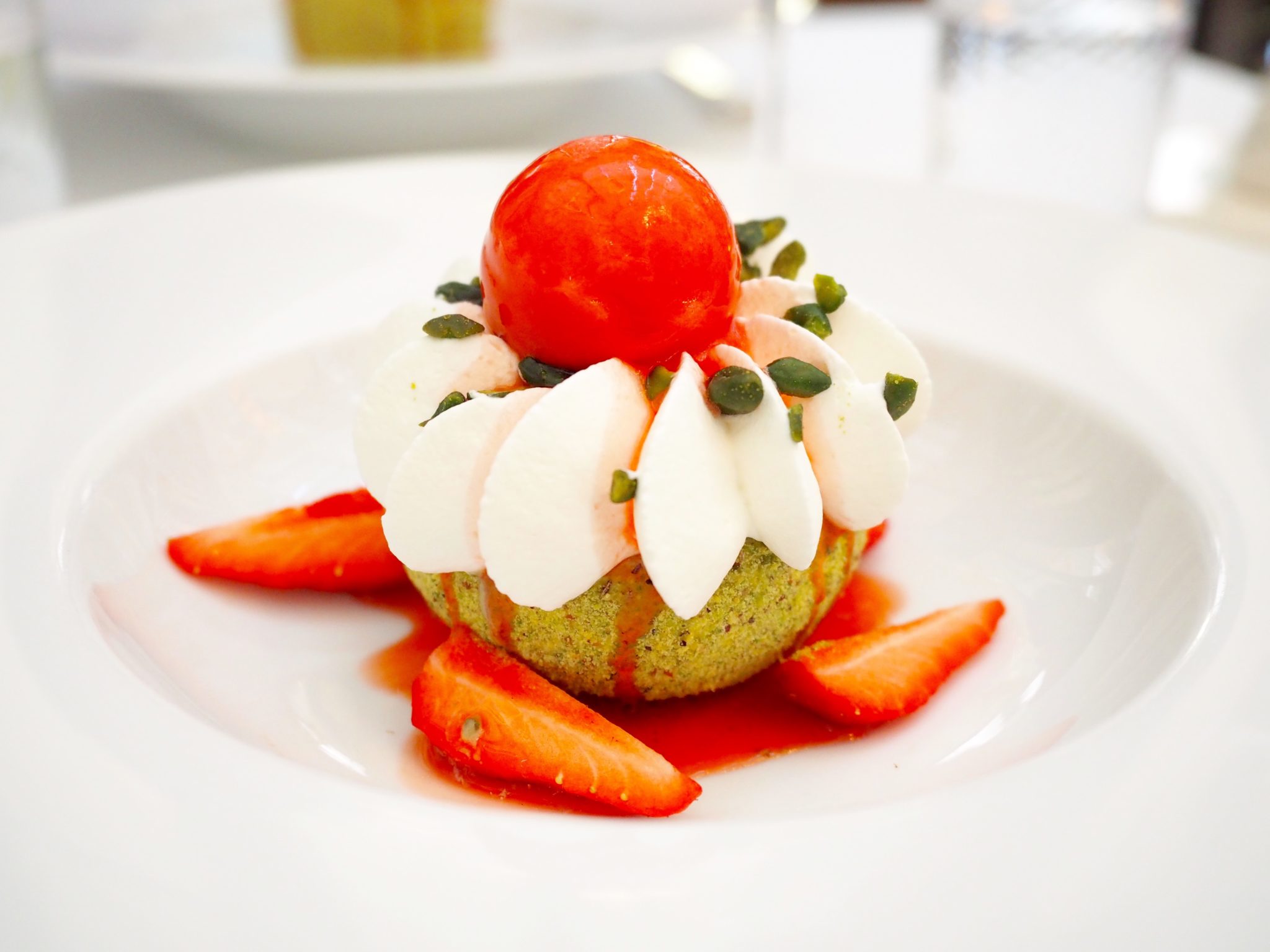 Michelin Dining: Il Carpaccio
On our last evening we decided to head out for a romantic Parisian meal before heading onwards to a cabaret show. Because my boyfriend had never dined at a Michelin starred restaurant before, I took the opportunity to spoil him at Il Carpaccio, a one Michelin star Italian restaurant inside Le Royal Monceau. The meal was an absolute delight but the true highlight was the Pierre Herme dessert – my mouth waters just thinking about it!
Crazy Horse Paris
Being a huge fan of live theatre, I decided to book a cabaret show for our stay in Paris as well. Having already seen Moulin Rouge and Crazy Horse years before (I loved both, by the way!) I decided to pick the best of the two and subsequently booked us in to Crazy Horse to see the new acts and because I loved it so much the first time. Thankfully it was just as good the second time round, though tickets don't come cheap at nearly $150 AUD per person, so be sure to know what you're in for before you book (the show is risqué but artsy and strikes a really nice balance between the two).
We flew to Europe with Emirates. Emirates flies to Paris multiple times daily from Dubai. Hotel Pavillion de la Reine is part of the Small Luxury Hotels collection, who assisted with accommodation for this trip.