The Marais is one of the oldest areas in Paris. The cobbled backstreets are a beautiful place for meandering and are bursting with boutiques, vintage shops, eateries and cocktail bars. It's a favourite area for many people as it holds all of the charm of a bygone era yet is home to a wide selection of trendy hangouts. Below is an extensive Le Marais Neighbourhood Guide to ensure you love it as much as every visitor I know.
Place des Vosges
It would be a sin to go to the Marais and not go to Place des Vosges. It's a timeless square in Paris framed by beautiful red brick buildings and a selection of eateries and art galleries which are tucked away under the stone arches.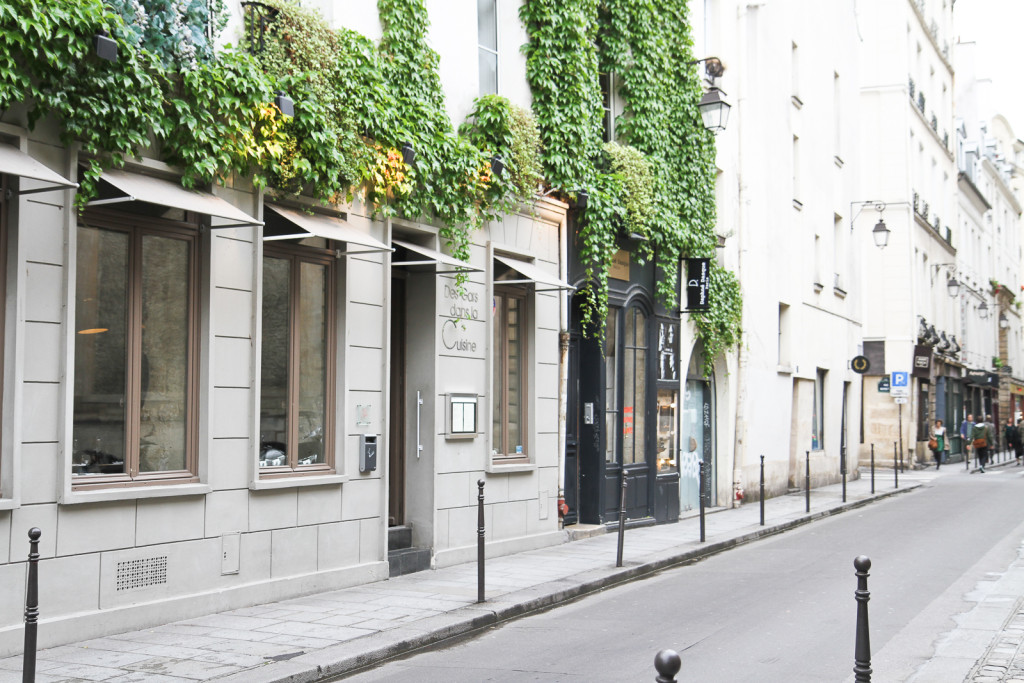 Rue Vieille du Temple
Rue Vieille du Temple is one of the better streets in Paris. It's the perfect mix of fashion shops, concept stores and great eateries. Head to the art gallery Lambert Yvon Galerie for coffee table books and unique magazines, La Perle for great cocktails, and Breizh café for some of the best crepes in town.
Carette
Carette epitomizes the French way of breakfasting. You'll find fluffy omelets and scrambled eggs, enormous tartines served alongside curled butter and adorable pots of jam and a traditional café crème which comes in pretty floral chinaware. Better yet this can be enjoyed on the terrace which looks out to the aforementioned Place des Vosges. Don't miss the vast selection of pastries or the macarons (which some people consider the best in Paris).
25 Place des Vosges, 75003 Paris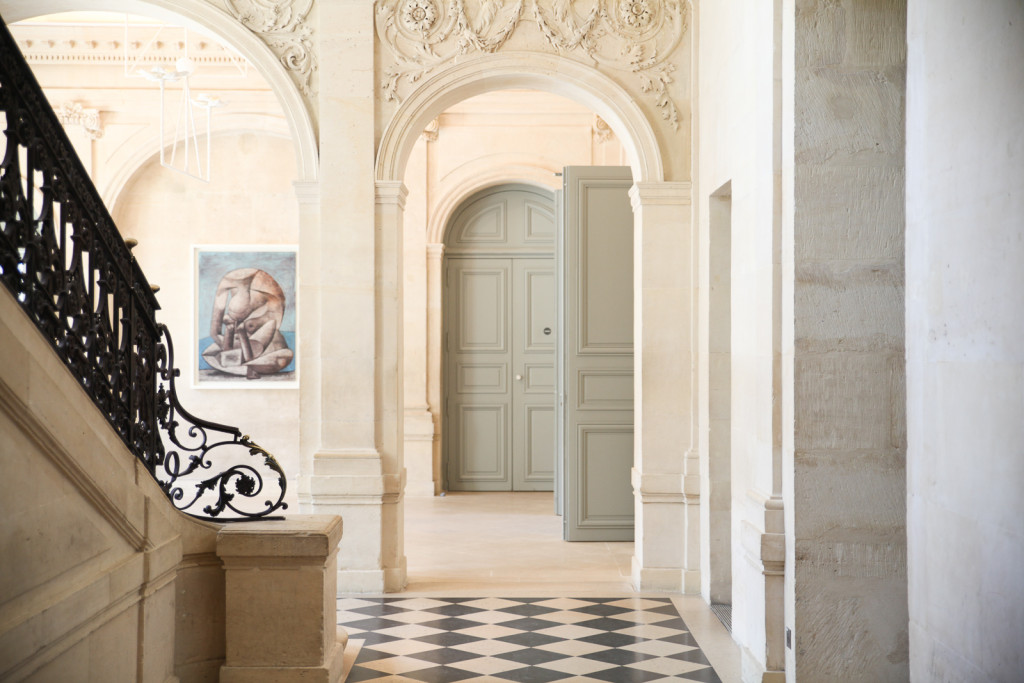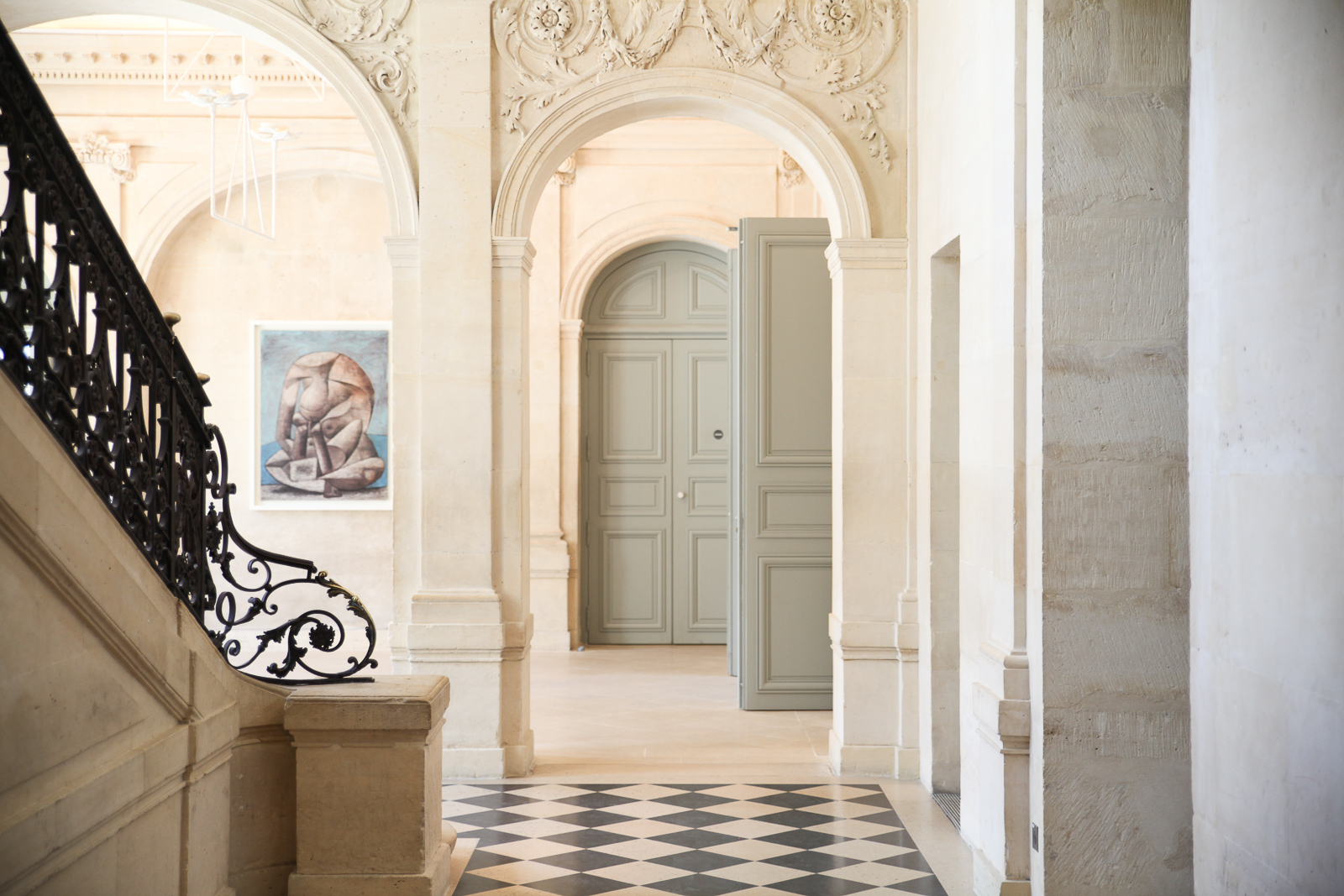 Picasso museum
To say the opening of the Picasso museum had been long anticipated would be a huge under exaggeration; after five years of renovation, people were fanatical about finally taking a peek inside. The hype around the museum is entirely justified – the building itself is a piece of art with its marble and sandstone interior, elegant details and Parisian staircase, not to mention the vast collection of 500 of Picasso's works which await inside.
5 Rue de Thorigny, 75003 Paris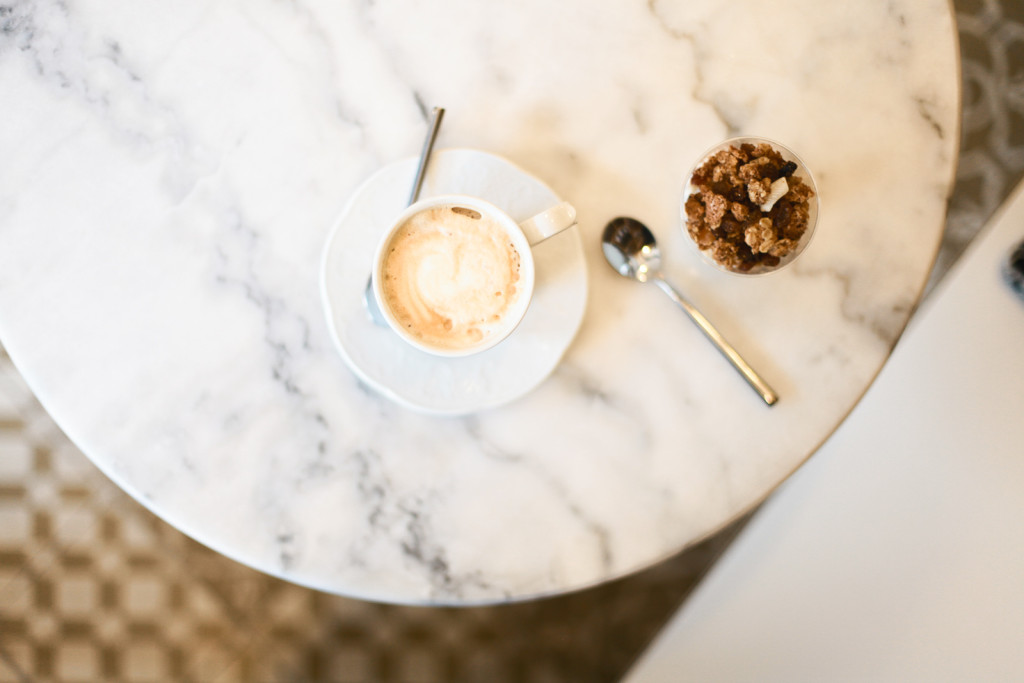 Hoja
Hoja is a funky little place with an awesome interior to boot. The menu is always seasonal and favours fresh ingredients; think big bowls of salad, homemade cakes and organic juices. I would recommend sitting in the room upstairs as you'll feel instantly at home with its laidback vibe, slouchy sofas and beautifully printed wallpapers.
97 Rue Vieille du Temple, 75003 Paris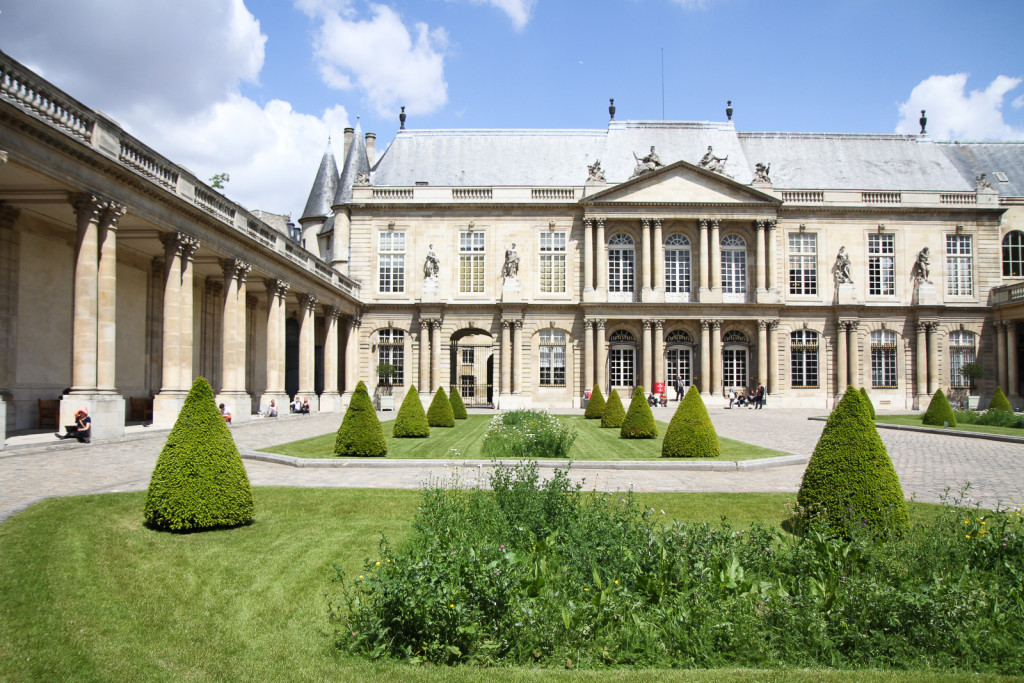 National Archives
A trip to the Marais would not be complete without a stroll through this tranquil courtyard. Not everyone knows that it exists so it always seems to remain a place of peace and respite dotted with a very few people sitting on the benches under the archway with a book in hand.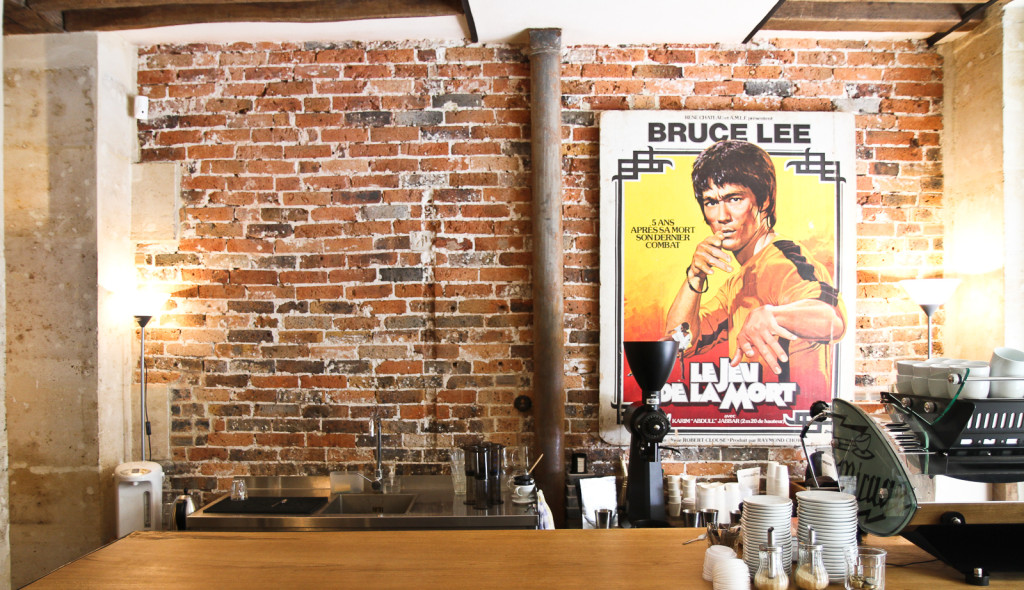 Fragments Coffee
There aren't an awful lot of speciality coffee shops in central Marais but fortunately there are dozens in the haut Marais. Fragments Coffee is one of the best; pop to this stellar café when in need of decent flat white.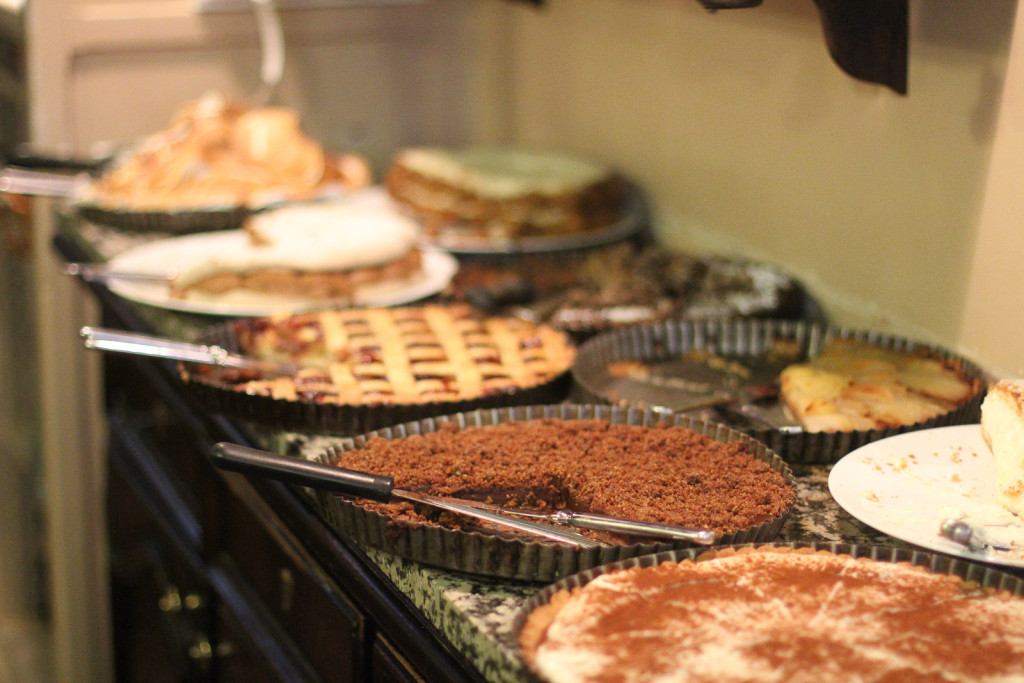 Le Loir dans la Théière
The mountainous cakes with which the counter overflows are a pretty sight indeed and the best news is that they taste even better. Order the lemon meringue tart which comes piled five inches high with fluffy meringue and is the perfect balance of bitter and sweet (although it's worth mentioning that one slice will be enough for two). Relax on one of the slouchy sofas and fill up on homemade comfort food such as quiche and the aforementioned cakes.
3 Rue des Rosiers, 75004 Paris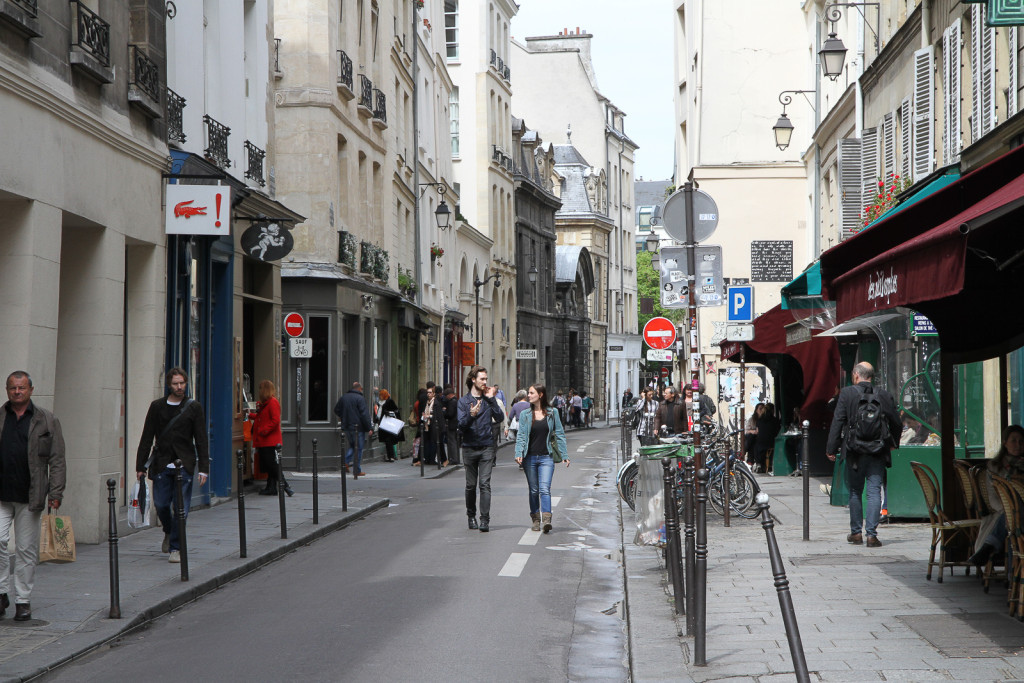 Eat falafel
Paris is somewhat sleepy on Sundays with shops, supermarkets and many cafes closing so everyone congregates to the Marais which is the only happening district. It has become a tradition to head here for one of the famed falafel pitta breads which are delicious, satisfying and so filling. But don't take my word for it; the queues which dominate the back streets are a testament to just how good they are.
L'As du Falafel 32-34 Rue des Rosiers, 75004 Paris,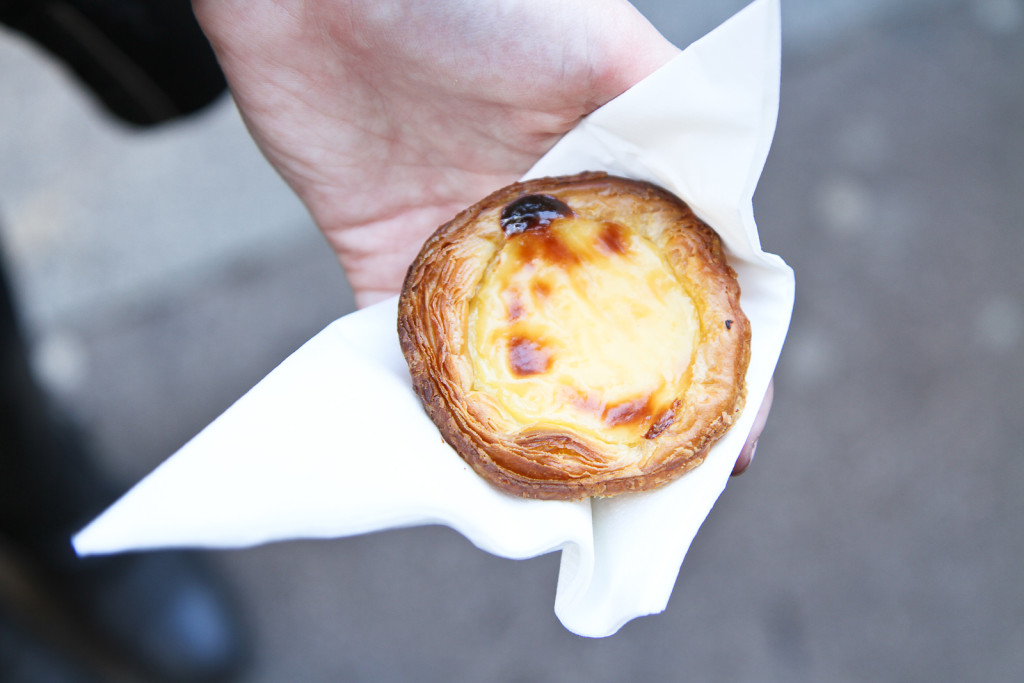 Comme à Lisbonne
If you're feeling the need for a sugar pause then this is the spot to come. Comme à Lisbonne serves only one thing; Portuguese tartlets known as Pasteis de Nata; and they are entirely scrumptious. This shop is completely authentic and as the name suggest the little treats are on a par with those that you'll find in Lisbon.
37 Rue du Roi de Sicile, 75004 Paris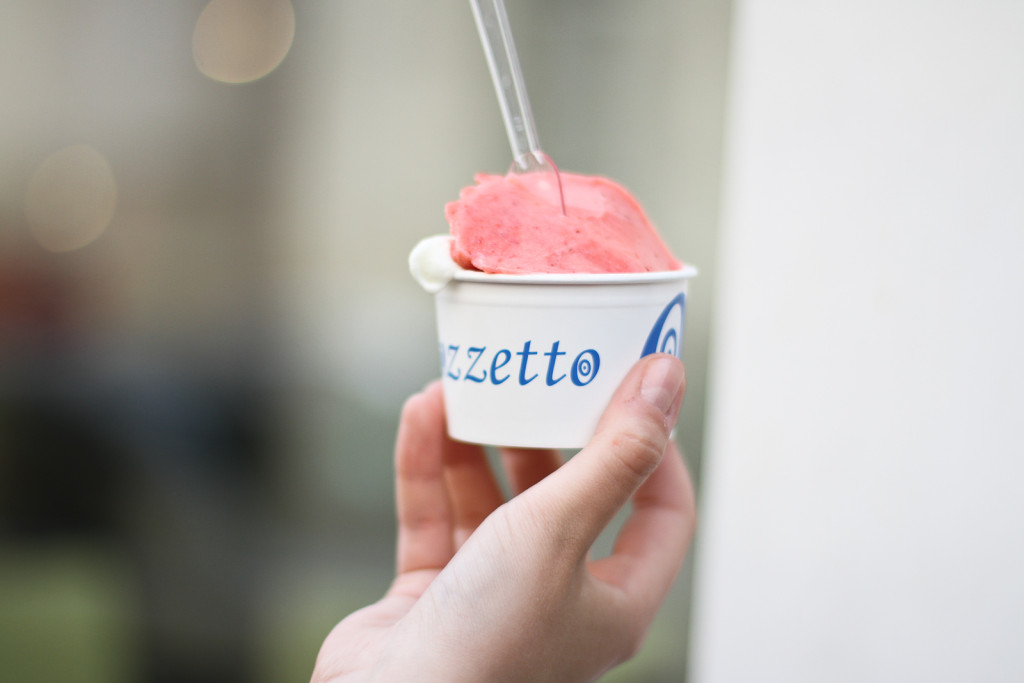 Pozetto
Berthillon might make the best ice cream in Paris but Pozetto makes the best gelato. It's as good as any you'll ever have in Italy. I'd recommend the traditional flavours such as pistachio, hazelnut or caramel au beurre salé which are so creamy and so good.
39 Rue du Roi de Sicile, 75004 Paris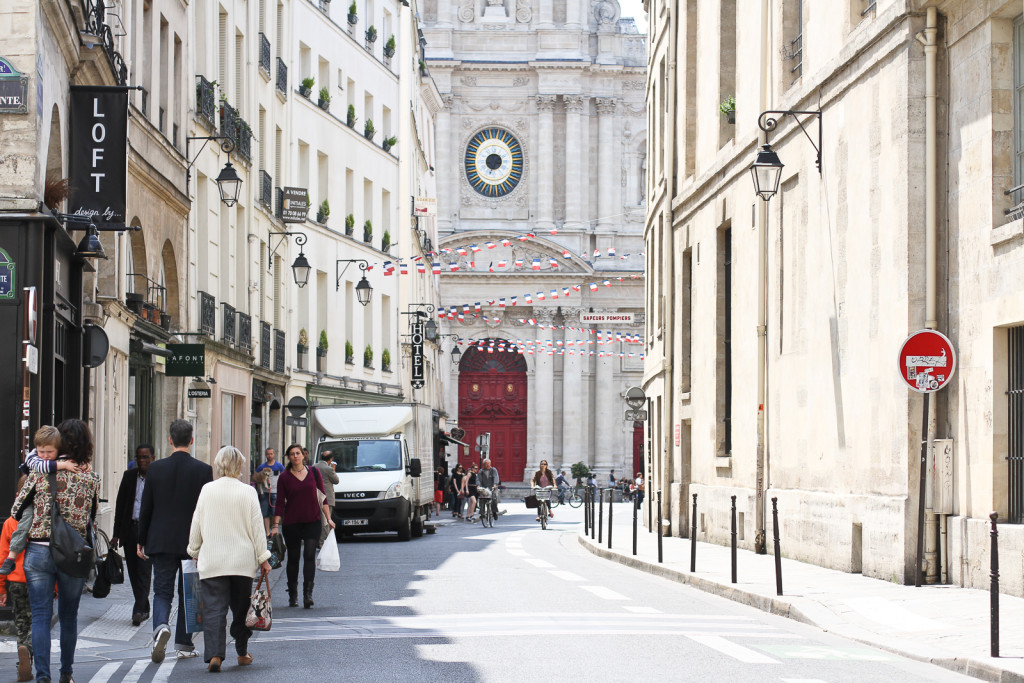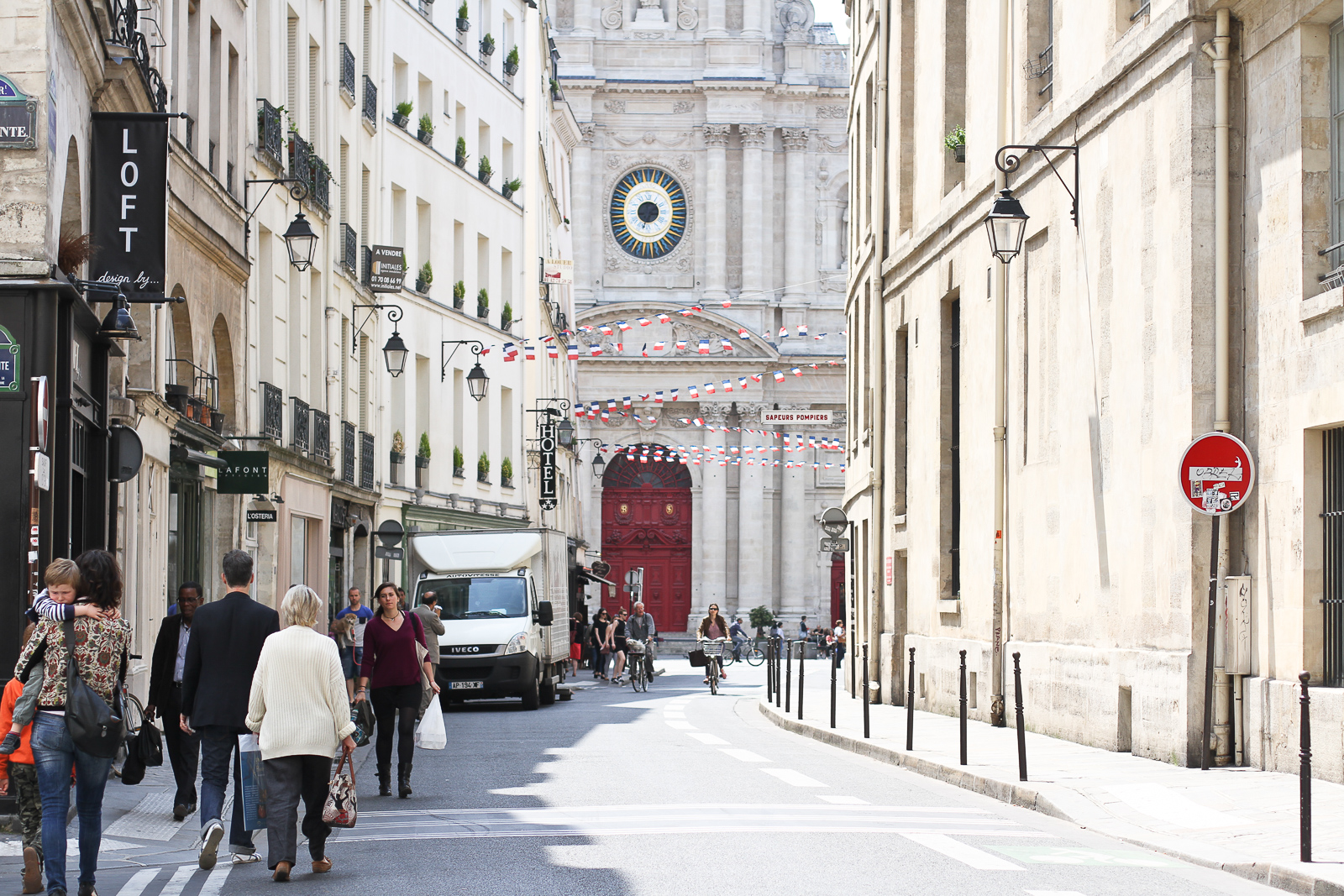 Vintage shopping
You might have heard before that the best vintage shopping in Paris is in the Marais area and if so then what you've heard is true. The Marais is brimming to the seams with vintage stores, with rows of denim jackets, fur coats and cut-off jeans hanging on the rails. There are hundreds of treasures to be found within and the best way to approach them is to dive straight in.
Le Mary Céleste
Le Mary Céleste has become as famous for its oysters as for its cocktails. The best way to dine here is to order a generous variety of dishes to share amongst the table, making it the ideal place for girl's night out. Every one of the cocktails is crafted and shaken to perfection by the incredibly talented bartenders; chances are you might not have a clue what you're drinking but have faith that whichever one you choose will be delicious!
75003, 1 Rue Commines, 75003 Paris
Book a hotel:
Photography and words by Faye Bullock