Montmartre is one of Paris' most charming neighbourhoods; it's full of cobbled backstreets, charming squares and is home to the iconic Sacré Cœur basilica. To simply wander around aimlessly would be a day well spent in Paris but to help you uncover the best of the area, we've put together an extensive Montmartre Neighbourhood Guide full of our top recommendations.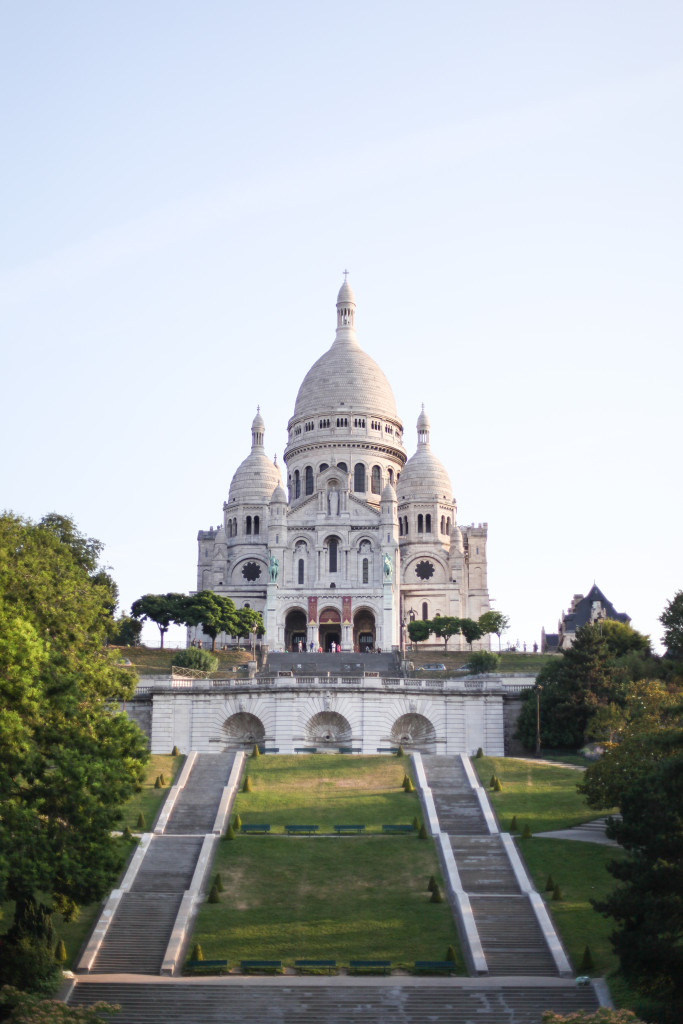 What to Do: Sacré Cœur
The Sacré Cœur basilica is a Parisian landmark and is the most common reason that tourists visit the Montmartre neighbourhood. The white dome of the basilica pierces the Parisian sky and can be seen all over the city but nothing beats entering through its doors and marveling at its gold adorned interior.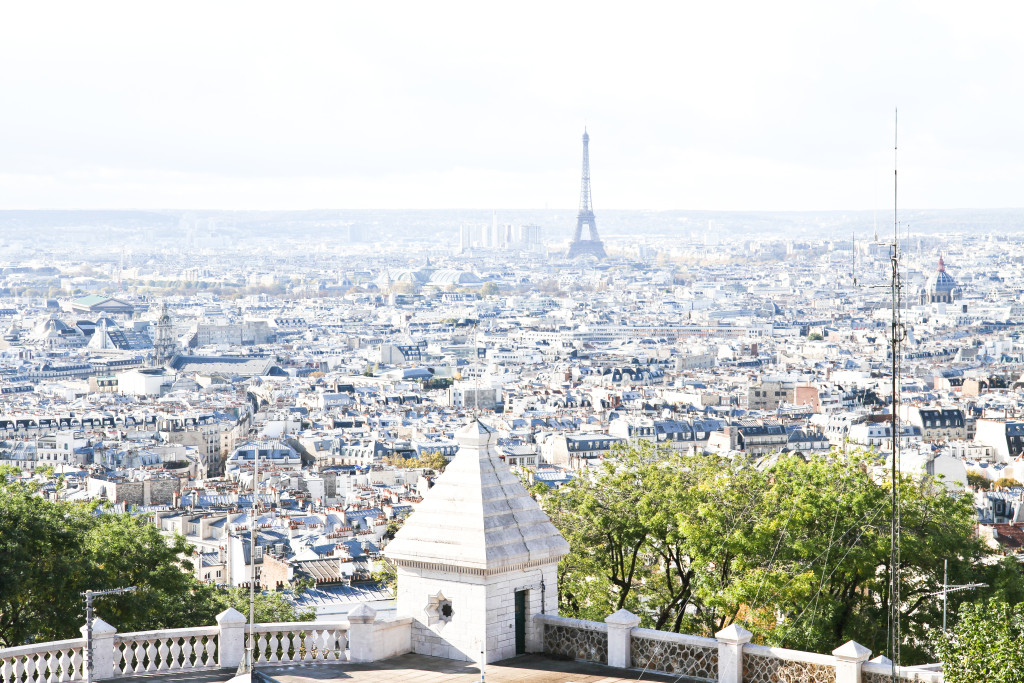 Views atop Sacré Cœur
You can climb to the top of the dome roof for enchanting views over the whole city. Sacré Cœur is situated at the highest peak in Paris, so climbing a further 300 steps higher offers a pretty breathtaking panorama.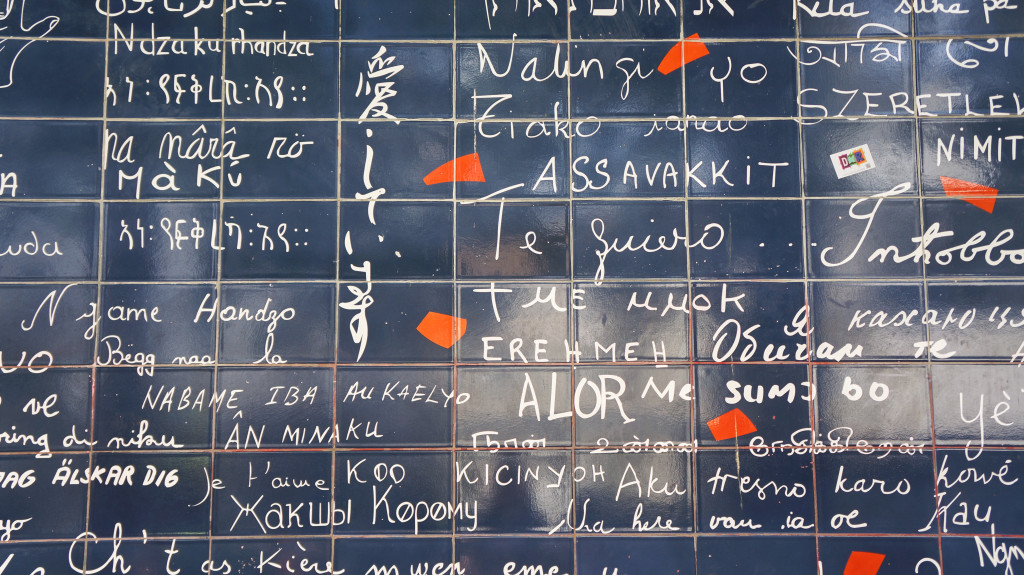 Wall of love
The I Love You wall is a work of art dedicated to love, written on it is "I love you" over 311 times in 250 languages. Located in the Abbesses garden, in the heart of Montmartre, this wall is a testament to the romance of the neighbourhood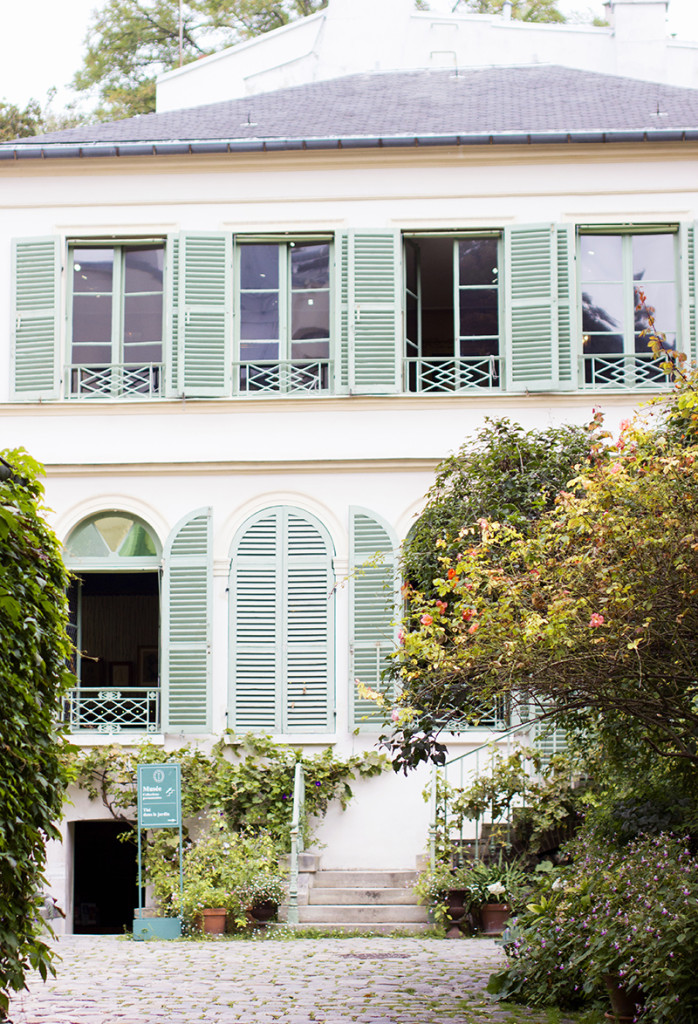 Musée de la Vie Romantique
This museum is located in the painter Ary Scheffer's house and is home to a lovely collection of paintings by Scheffer himself, George Sand and their contemporaries. The charm of the museum lies not only in the art collection but also in the beautiful courtyard and verdant gardens which surround the museum. Tea and cake can be ordered from the lovely little café and can be enjoyed al fresco, surrounded by chirping birds and beautiful rose bushes. (Photo by Christine of 8 rue Cafferelli)
16 Rue Chaptal, 75009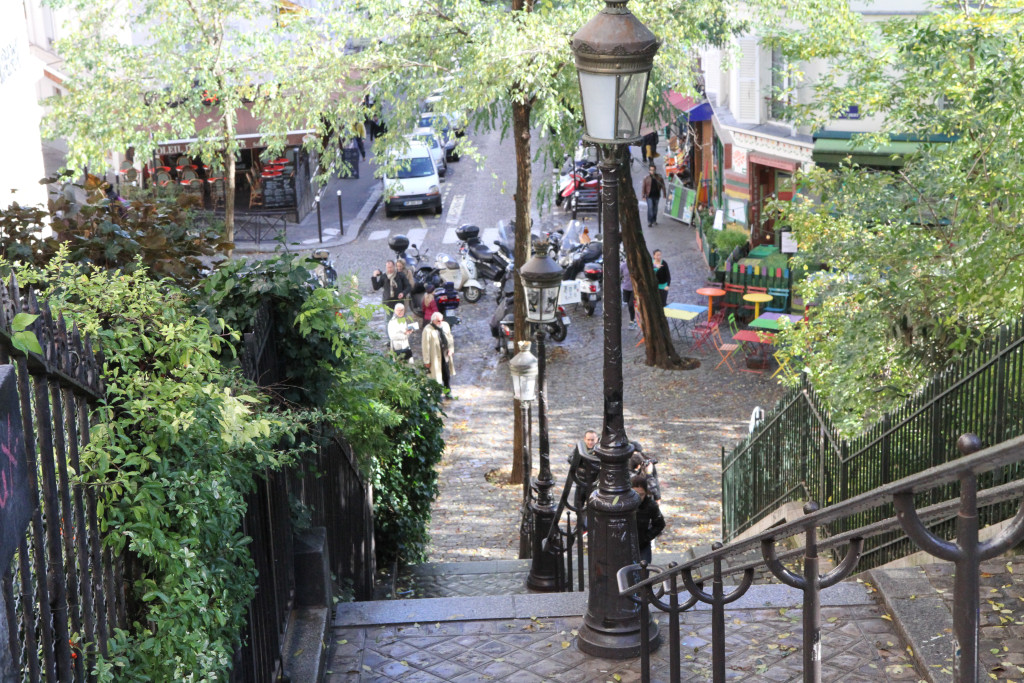 Wander the back streets
Montmartre is an area which is delightful to stroll through; it's full of cobbled pathways, charming stairways and calm squares where artists peacefully paint and passers-by snack on crepes coated in nutella. It's a neighbourhood used in many films to convey quintessential Paris, to name but a couple are Amelie and An Education. I'd recommend getting lost down the back alleys to uncover secrets and make memories that are all yours to keep.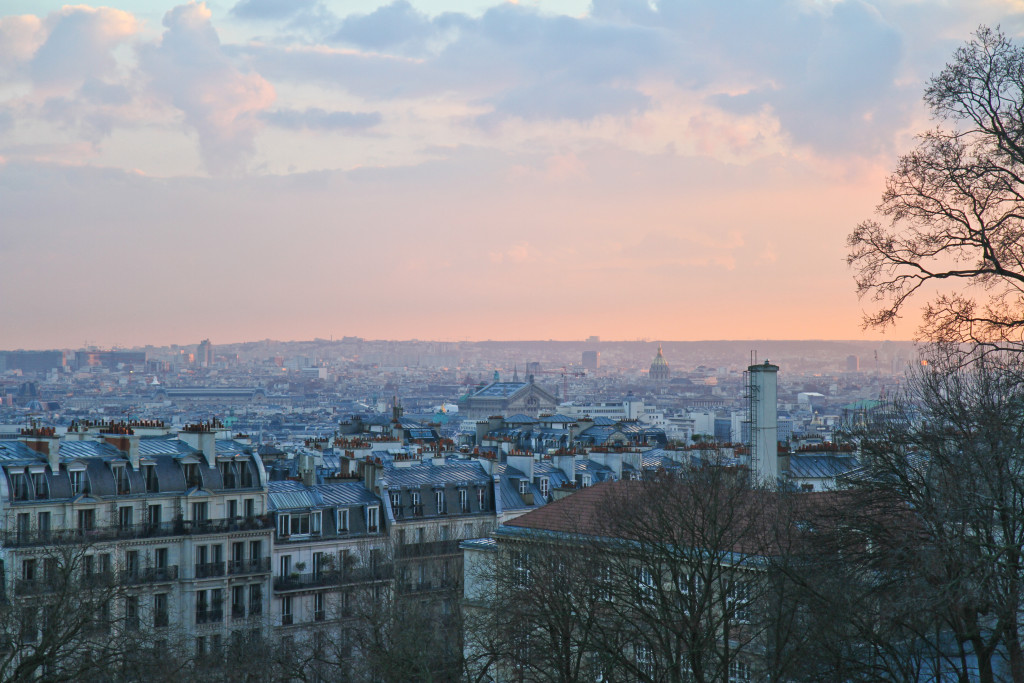 Watch the sunset over Paris
After spending a full day getting to know the area, I would highly recommend hanging around to catch the sunset. It's an area which is famously frequented at this time of day as the views over Paris when the sun starts to sink into the horizon are nothing short of jaw dropping. Join the other tourists at the foot of Sacré Cœur and watch the city turn ablaze underneath a sky of burnt oranges and fiery reds.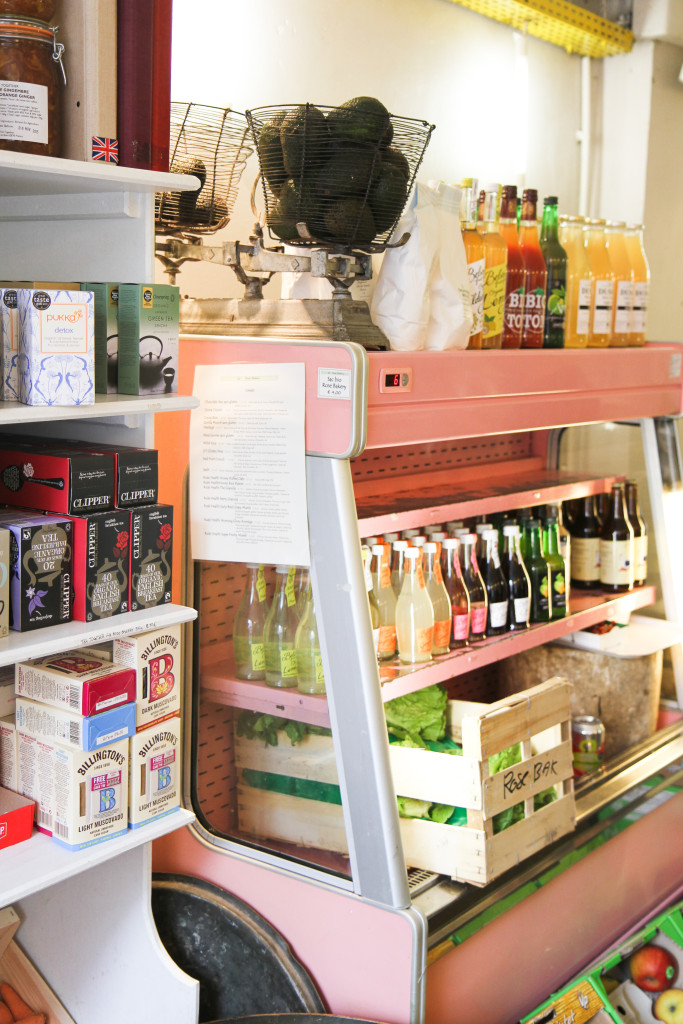 Where to Eat: Rose Bakery
Rose bakery was the first health-conscious eatery in Paris bringing healthy but delicious food to the land of cheese and baguettes. The hearty superfood salads which line with counter come in a rainbow of colours and if you order the salad plate you'll get a dish piled high with all of the different ones. On the brunch menu you'll find freshly squeezed juices, savoury muffins and marmite soldiers with dippy eggs, all homemade with seasonal and organic ingredients. If you've got room afterwards, be sure to grab one of the famed carrot cakes with cream cheese frosting or a slice of any of their home baked cakes which will no doubt have caught your eye upon entering.
46 rue des Martyrs, 75009 | Métro Notre Dame de Lorette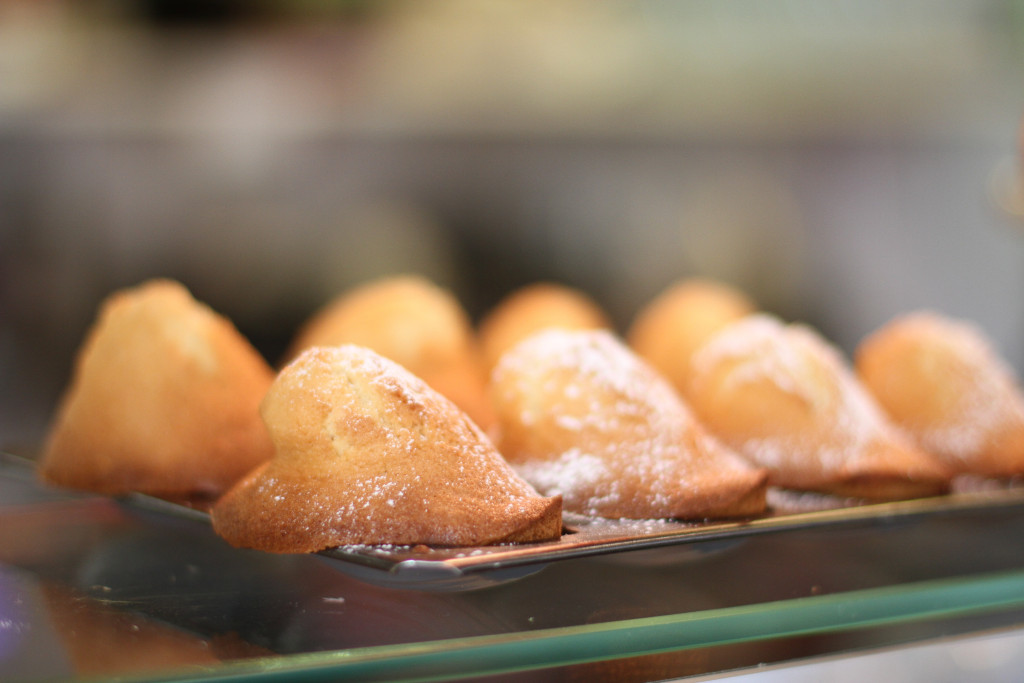 Soul Kitchen
Soul Kitchen is a wonderfully happy and homely café and is one of the gems of the nighbourhood. The coffee is great, the atmosphere is cheery and the food is delicious. Run by three ladies who are always smiling and ensuring that their customers are well looked after. The menu is handwritten daily on a chalkboard and always offers seasonal, nutritious dishes to feed the soul as well as nourish the body.
33 Rue Lamarck, 75018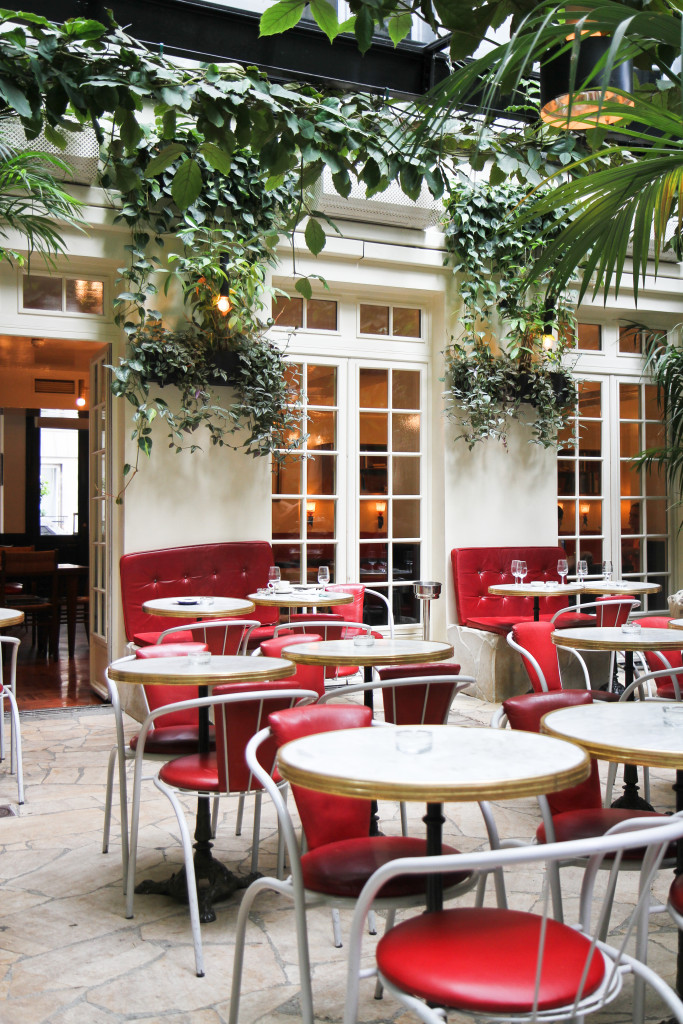 Hotel Amour
This boutique hotel not only functions as a place to rest your weary head but also as a restaurant and late-night brasserie. The spacious, plant-grown terrace outside has become the place to be seen in the area. Crowds come here to gossip over a cup of coffee, fill up on quickly prepared food and often stay late into the evening for a glass of wine.
8 Rue de Navarin, 75009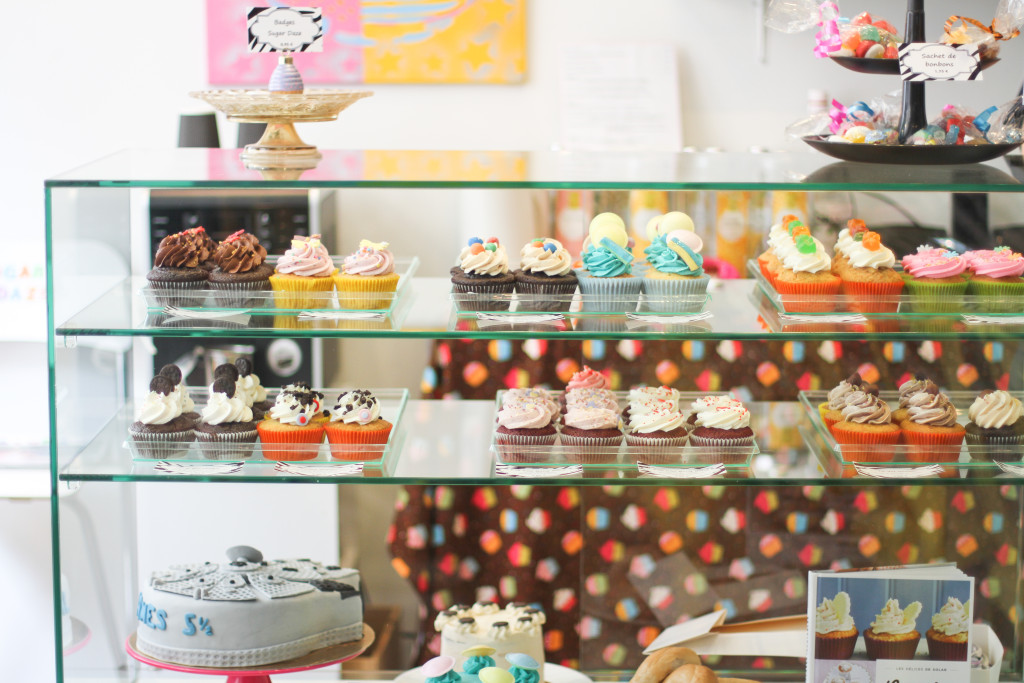 Sugardaze Cupcakes
If you're in need of a sugar fix, Sugardaze is the place to come. Cupcake fans can rejoice at the opening of a truly authentic American bakery in Paris. Sugardaze offers a mighty fine selection of flavours from Oreo to Red Velvet to Cotton Candy. You won't find creamier frosting or lighter sponge anywhere else in the city.
20 Rue Henry Monnier, 75009 Paris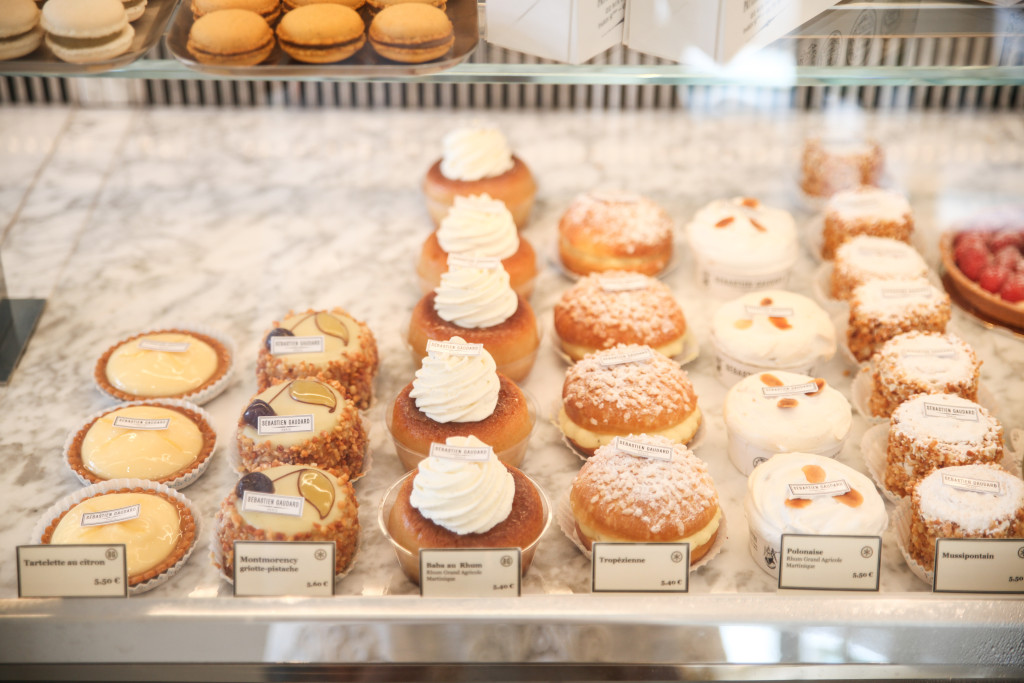 Sébastien Gaudard
If you prefer to stick to Parisian bakeries whilst in Paris then Sébastien Gaudard ought to be your top priority when in Montmartre. The pretty, pastel-hued interior is enough to entice most people but it's the moment you first try one the mouthwatering pastries that you're really hooked.
22 Rue des Martyrs, 75009
Where to drink coffee
KB Café Shop
Formerly known as Kooka Boora, KB café shop is one of Paris' growing speciality coffee shops serving stellar coffee to the cool kids in town. It's always busy so it can be difficult to get a seat especially on the outside terrace on a warm day. They also serve freshly prepared sandwiches and scrumptious baked cakes.
53 Avenue Trudaine, 75009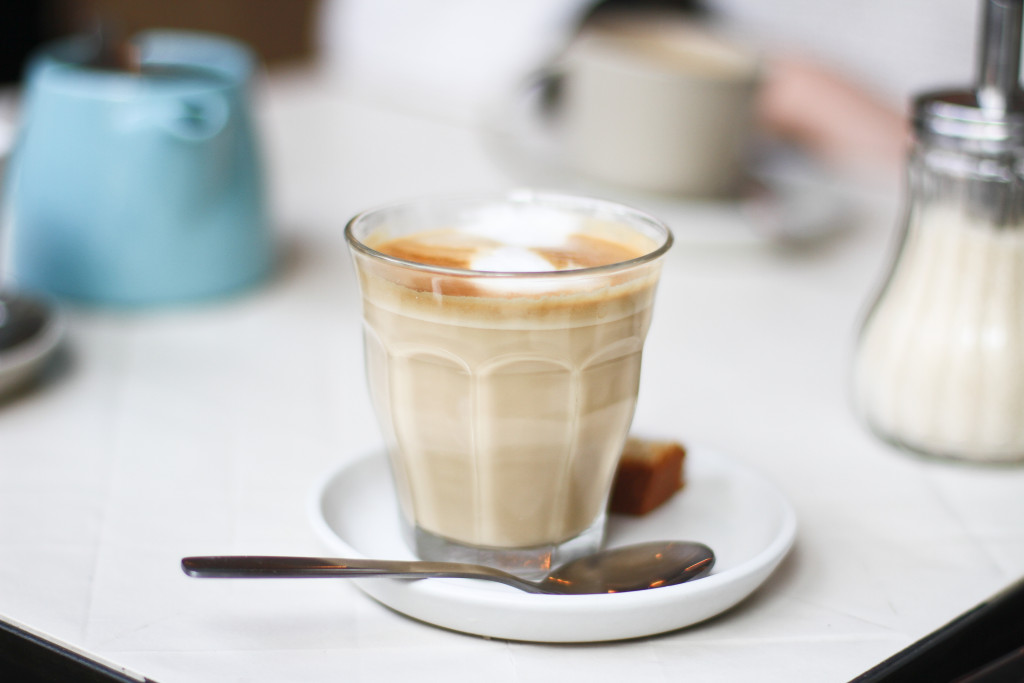 Café Marlette
The ladies behind Café Marlette started off producing and selling organic dry cake ingredients in pretty packaging to be baked at home or gifted to friends and family. They later decided to open a cafe of their own where they could bake until their hearts' content. Their passion is reflected in the selection of delicious cakes on display. They also serve excellent coffee, freshly brewed tea and savoury dishes to accompany the sugared treats.
51 Rue Des Martyrs 75009 | Métro Pigalle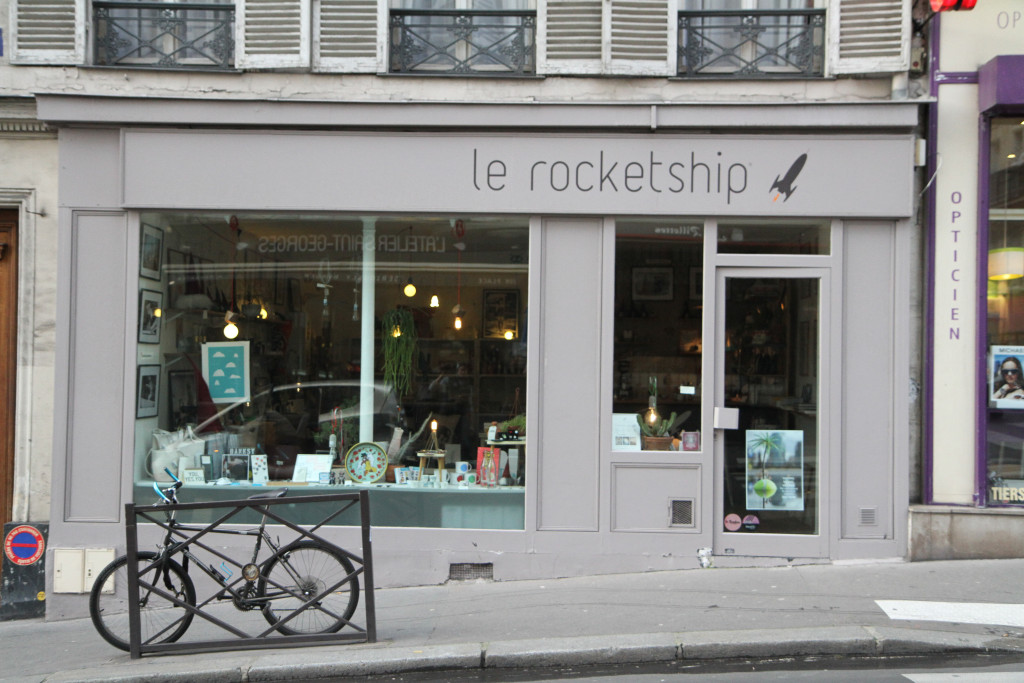 Le Rocketship
Kick start your day with a large dose of caffeine from Rocketship and you'll be ready to take on anything. This concept store-come-cafe is one of the trendiest spots in town serving flawless coffee made with a Coutume blend as well as selling hand selected, individual items.
13 bis rue Henry Monnier, 75009
Photos by Faye Bullock.