Loving pastries and loving Paris are two separate obsessions for me. So you can imagine my excitement when the two come together in unity! This Paris for pastry lovers article will help you make the most of your time in Paris. If you're a pastry lover, pastry chef or amateur baker like myself, be sure to hit up these hot spots in Paris. Because believe me when I say that none should be missed!
Paris for Pastry Lovers: A Guide
E. Dehillerin
A huge multi-story cooking supplies store with absolutely everything under the sun for the pastry chef (or enthusiast!) I picked up some miniature tart pans here to make petit fours, and was mind boggled by the wide selection of shapes and sizes. There's also plenty of copper, knives, and bowls the size of a sumo wrestler!
18-20 rue Coquillière, 1st arrondisement
More Addresses for Cooking Supplies
There are many more notable supply stores in Paris, but we've picked the best!
MORA
This store is full of everything you could ever dream of in the world of pastry, plating and decoration.
13 rue Montmartre
A. Simon
The perfect place to find French porcelain (and plenty of it!)
48 – 52 rue Montmartre
G. Detou
Full of ingredients for pastry chefs, there's a reason this little store is always so busy. You'll find it in the 2nd arr. and will find it impossible to leave without a little something.
58 Rue Tiquetonne
Pastry Class at La Cuisine
Two of my days in Paris were devoted to my two favourite items of French pastry: macarons and croissants. La Cuisine offer a huge range of cooking classes (not just sweets), as well as walking tours of the best foodie tours.
Price: €99 for 3 hour classes
Book: La Cuisine Paris
80 Quai de l'Hôtel de Ville, 75004 Paris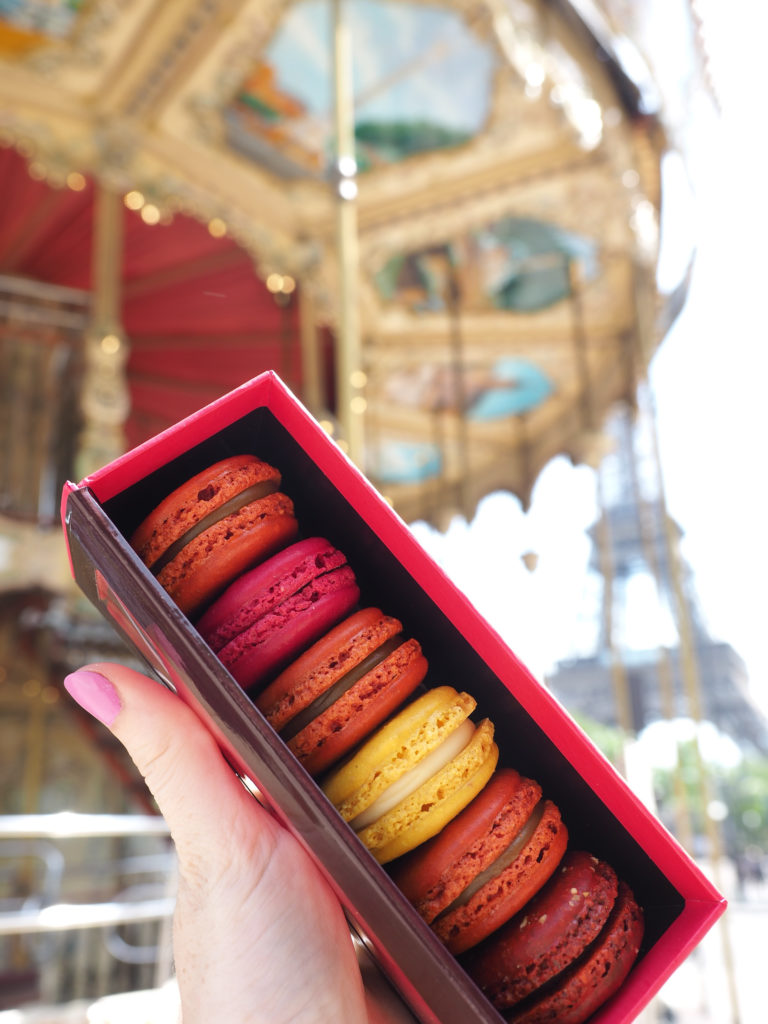 The Best Macarons in Paris
I've said it once and I'll say it 'til the day I die: the best macarons in Paris are at Carette! There are two locations in the city but my favourite is the Carette over by Places des Vosges in Le Marais. Don't miss the salted butter caramel!
Carette Place des Vosges & Trocadero
The Best Hot Chocolate in Paris
I'd be shocked if you disagreed with my claim, that Angelina has hands down the best hot chocolate in Paris (yes it is rich and yes it is sickly but its still so good!)
Angelina, 226 Rue de Rivoli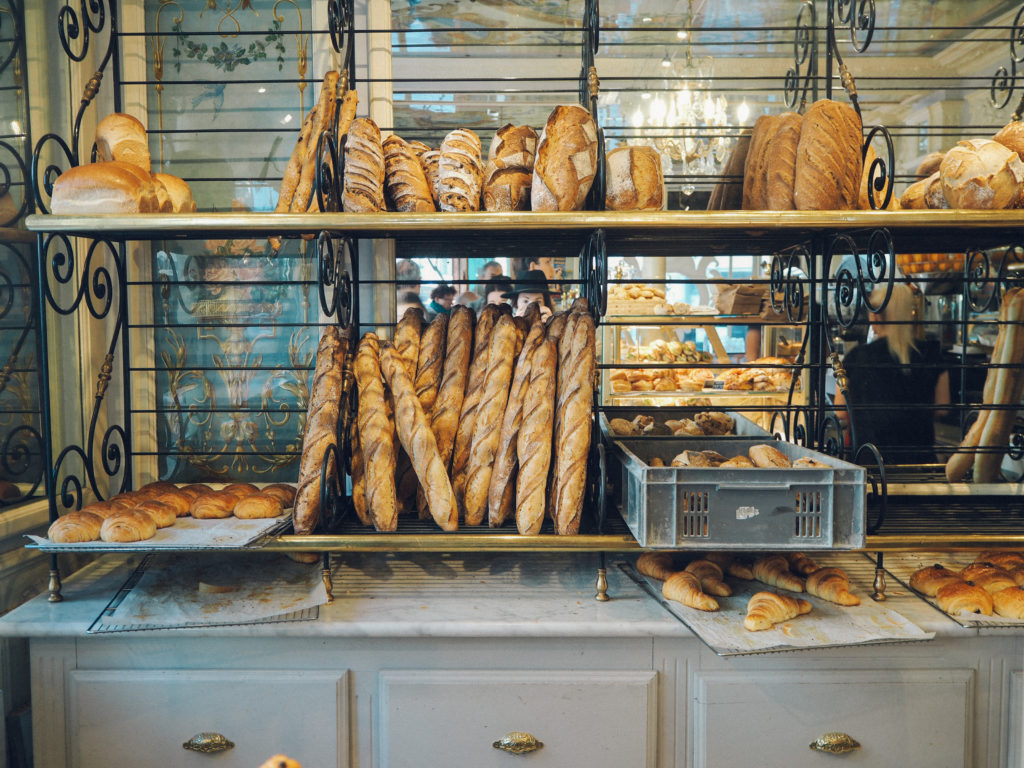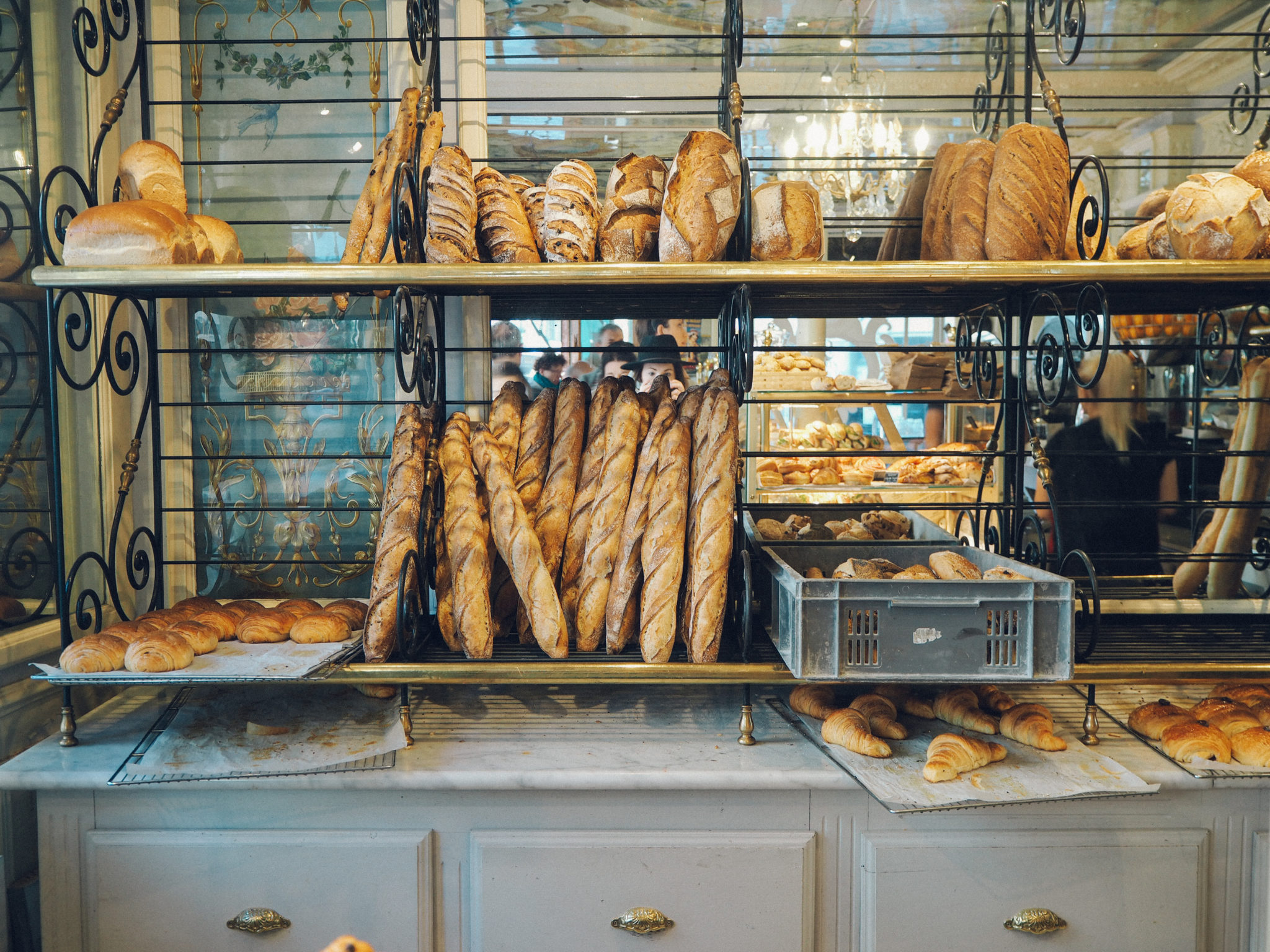 A New Favourite
A new favourite find from this trip to Paris was over in Le Marais, a small bakery on a corner that I noticed when walking by to my pastry class one morning. Au Petit Versailles is a really cute patisserie and super UNpretentious.
Au Petit Versailles du Marais, 1 Rue Tiron, Le Marais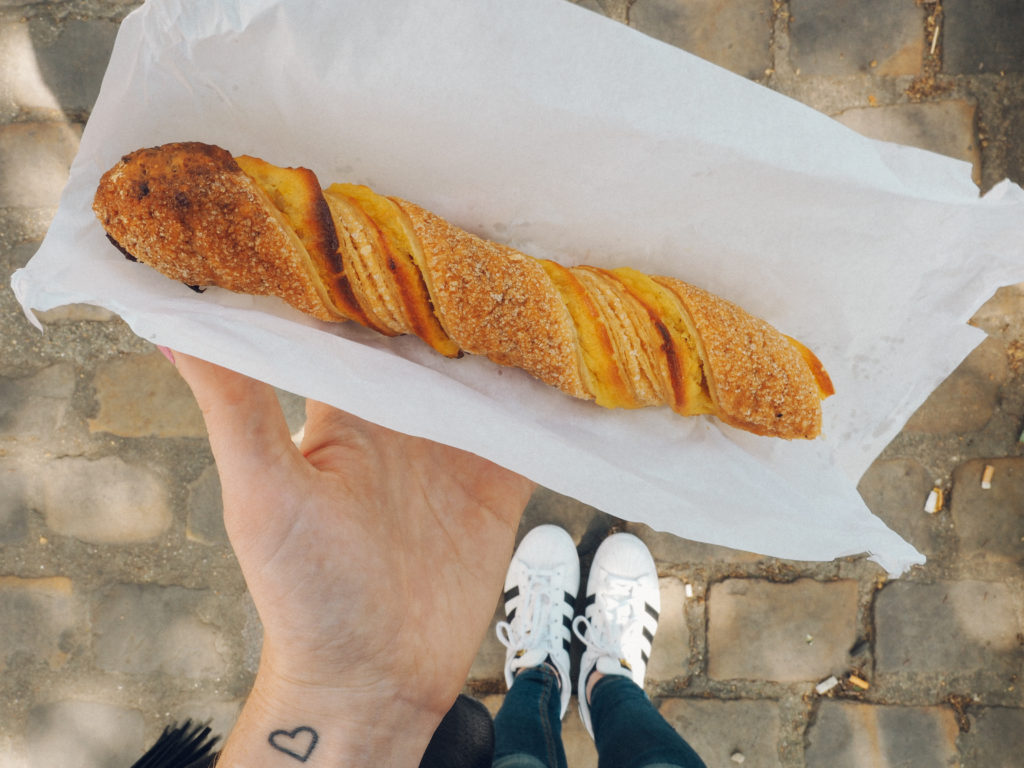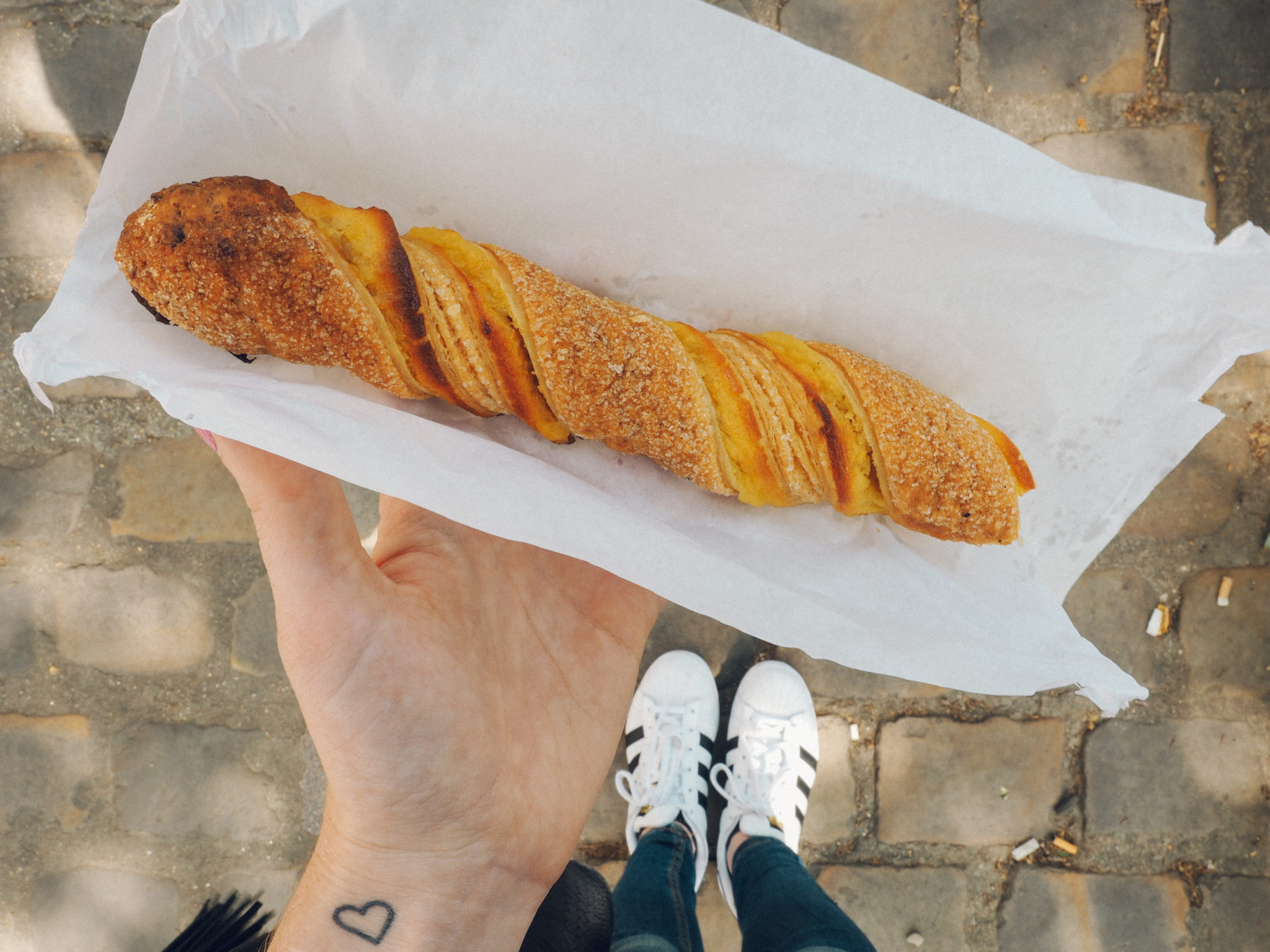 The Best Bread and Pastry in Paris
Finally on this trip I made my way over to Canal Saint Martin to visit one of the most highly regarded bread stores in Paris: Du Pain et Idees. Sadly they had sold out of pain au chocolat and croissants (my favourites), but whatever the hell this thing was was SO GOOD!
Du Pain et des Idees (Bread & Ideas), 34 Rue Yves Toudic, Canal Saint Martin
The Best Caramels in Paris
Strolling around Saint Germain is one of the greatest pleasures in life – especially when it involves caramels as your final destination! Henri Roux has a wide selection of flavoured caramels and they're worth every bite.
Henri Roux, Saint Germain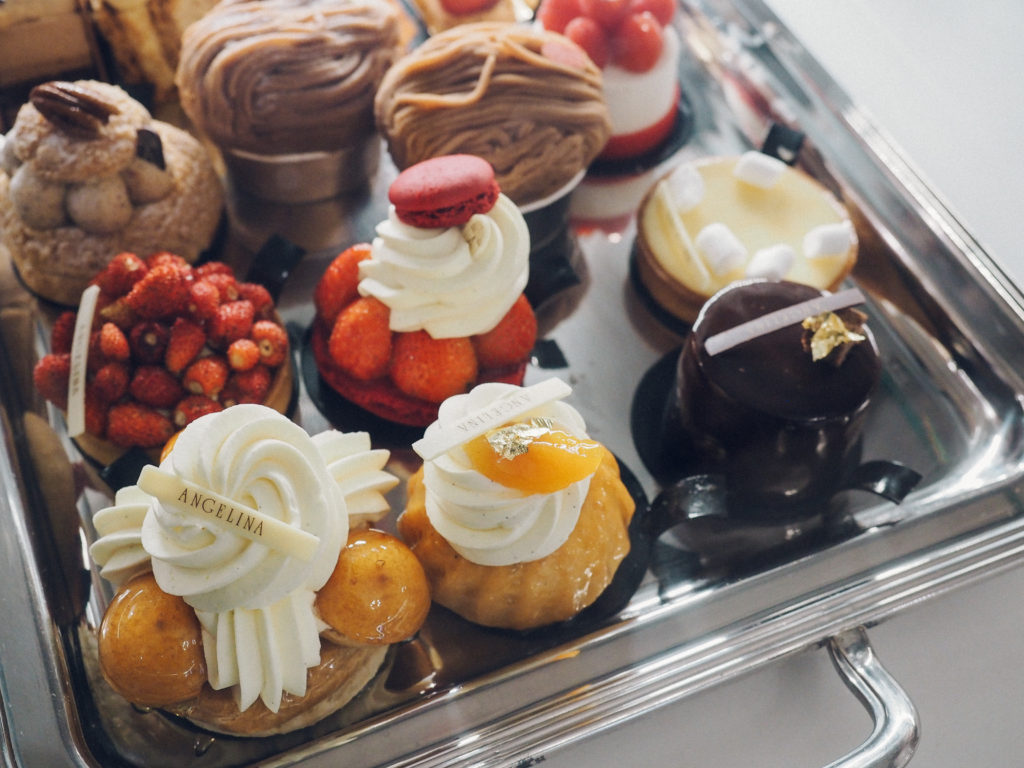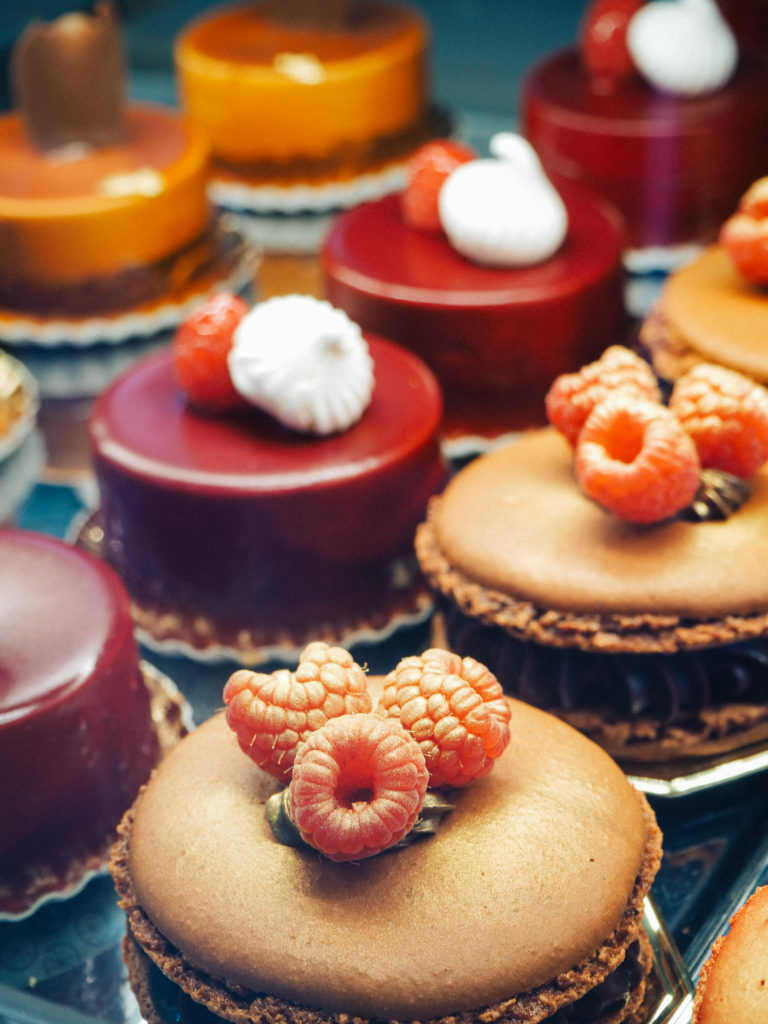 The Most Photogenic Pastries in Paris
You still can't miss the classics: Pierre Herme, Laduree, Angelina… these are just the beginning!
SHOP THE POST
PIN IT!