Away from the cityscape and all that comes with it, Dubai is a desert oasis filled with tranquility, wildlife, and the culture of the bedouins. I set off in to the desert of Dubai for a safari with leading tour company Platinum Heritage to discover on my own what the desert of Dubai is really about and how the city of Dubai came to be!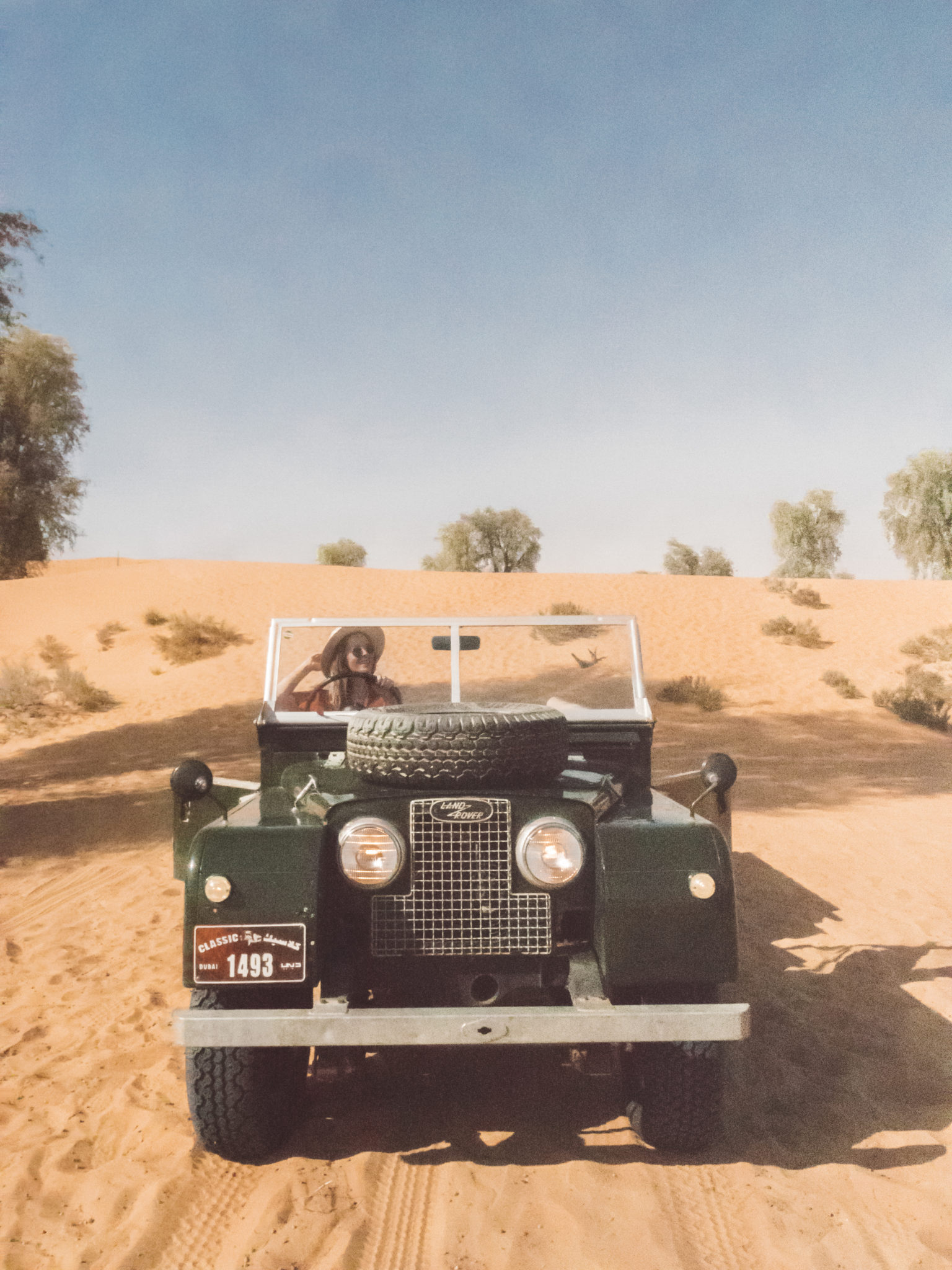 Buckle Up in a 1948 Land Rover
This tour company is one of a kind and offers a really unique way to see the desert. We set off in a 2948 Land Rover, kitted out with enough seats for a group of eight, and hit the dunes (quite literally bumping along!)
The desert safari starts in the Land Rover as you make your way around the dunes, discovering wildlife along the way. You will see Oryx and Gazelle as you make your way around Al Maha, a private desert reserve owned by the royal family of Dubai.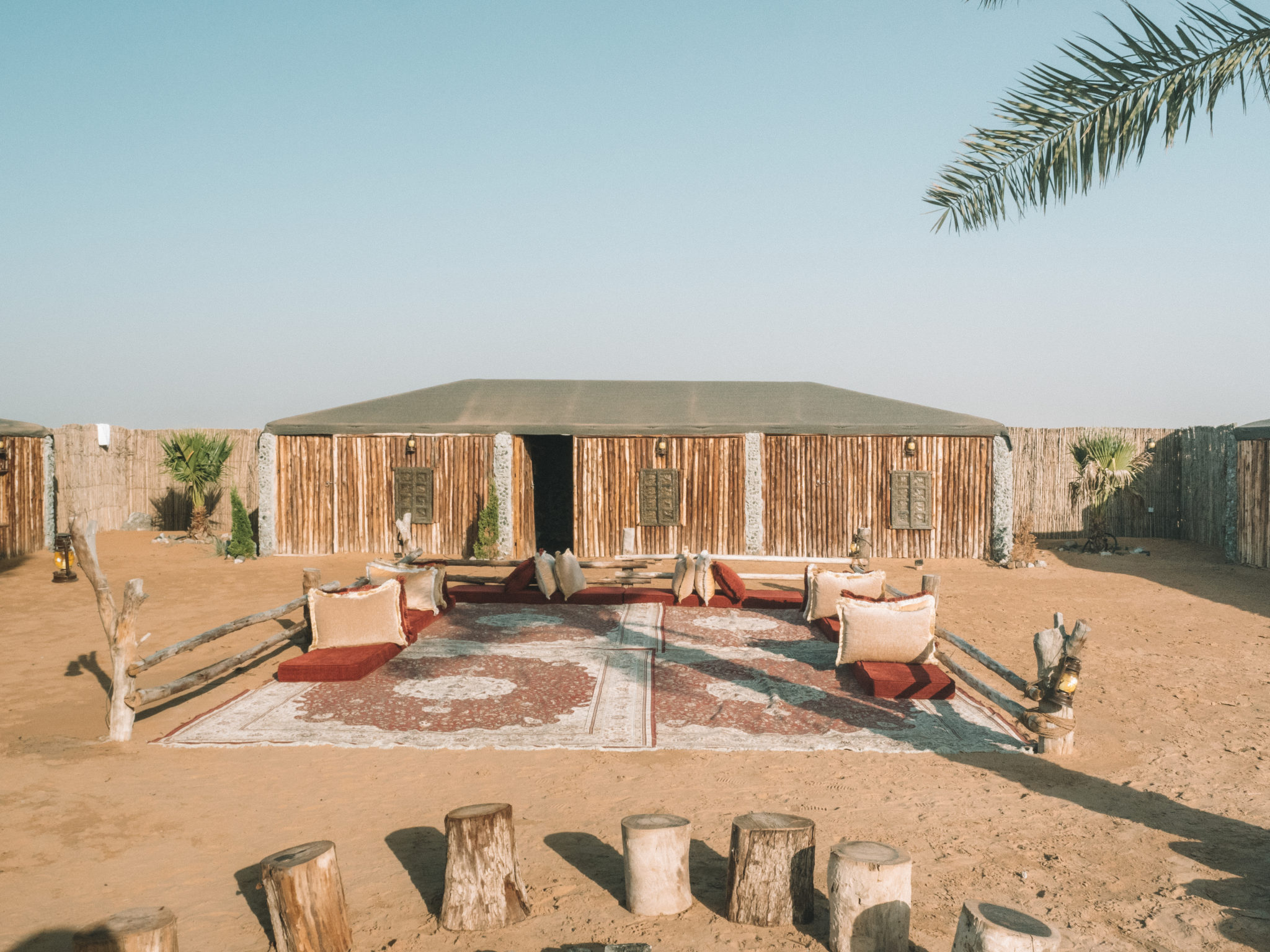 The Bedouin Experience
After the dune bashing experience, we made our way to the Platinum Heritage desert camp. Upon arrival we were met with an Arabic coffee, half filled to signify that we were welcome in the camp, a traditional bedouin way of greeting visitors.
From there we are shown around the camp and the different cultural stations on offer – from traditional Arabic bread making to henna tattoos, Platinum Heritage have made it possible to enjoy, experience and learn all about the local desert culture.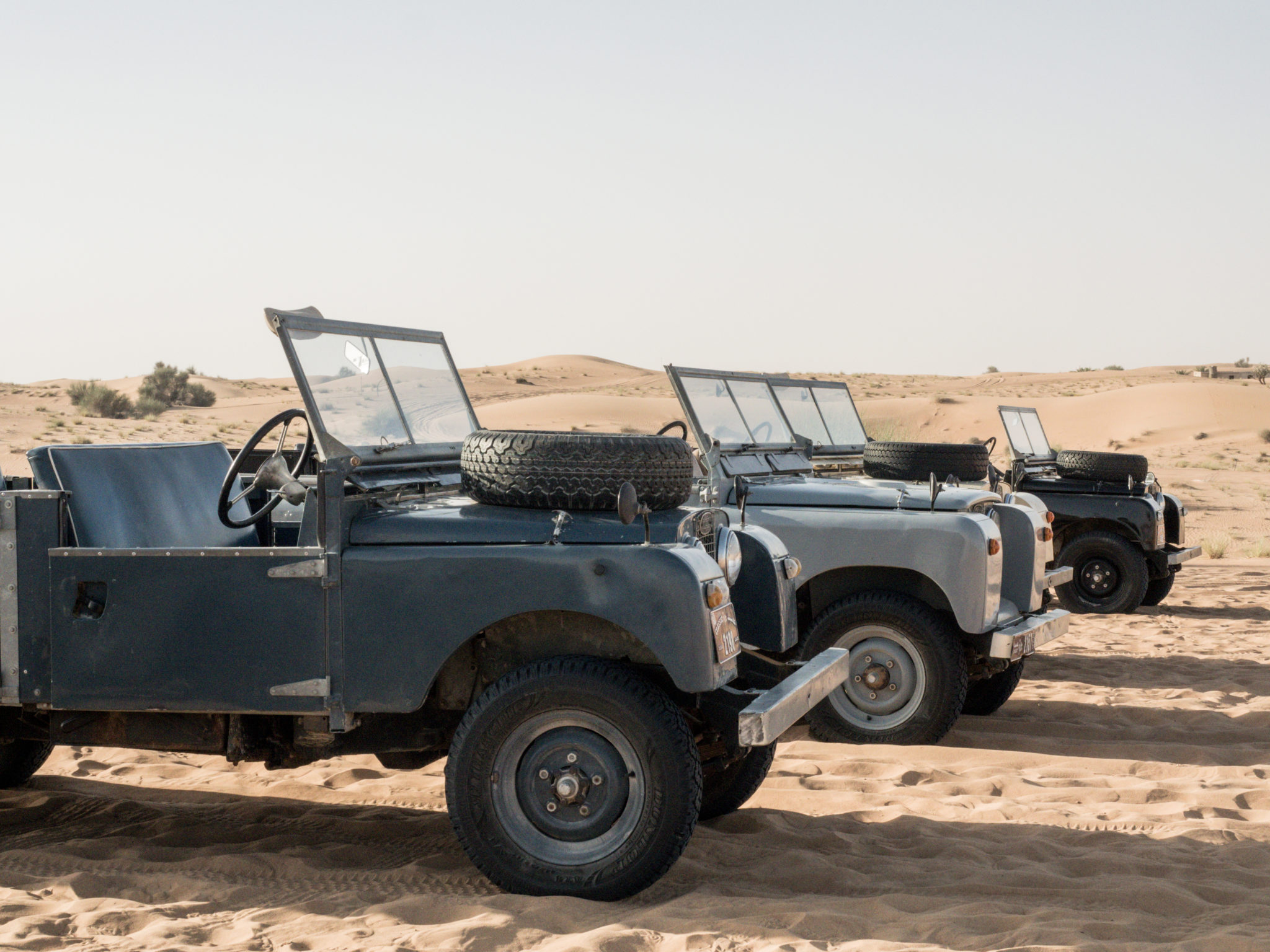 Into the Evening
The experience lasts in to the evening, with a cultural show followed by a local dinner and mingling with fellow travellers in the camp. While we chose the evening experience only, you can also stay the night at the camp (something I'd love to do next time!)
On another one of our days in Dubai we chose another Platinum Heritage tour – the early morning sunrise hot air balloon over the desert, followed by breakfast and a wildlife safari – another out of body experience that I'll remember for years to come!