Ciao Venezia!
For the days and weeks leading up to my weekend away in Venice with Creative Holidays I have been trying to contain my excitement. But alas, this is Venice… there can be no holding back. I was grinning ear to ear as the boat approached St Marco Square, with the sun streaming through the clouds, effortlessly illuminating the city of canals.
I hopped off the boat and lugged my 30kgs of luggage through the hoards of tourists, shortly thereafter reaching my hotel that was perfectly positioned just a stones throw from St Marco Square. The Hotel All'Angelo is discreetly located up a small alleyway that is lined with bustling pizzerias, bars, and busy cafés. The lobby was warm and inviting, with some of the friendliest Italian hotel staff I have ever encountered. Once I was handed my ruby red tassel (roomy key), I was escorted to my room by the bellboy who showed me to room 209 – my Venetian home for the following two nights.
After dropping my bags, I was eager to get back outside and soak up the sun on my way to my Gondola ride that departed at 6:30pm in the evening. The sun was still shining bright and this made for the perfect backdrop as I boarded my gondola to cruise through the canals of Venice, all the while being serenaded by a gondolier. Shortly into the tour raindrops began to fall, however this only added to the romance of it all and promptly reminded me that I was in one of the romantic cities in the world (matched only by the likes of Paris and Rome).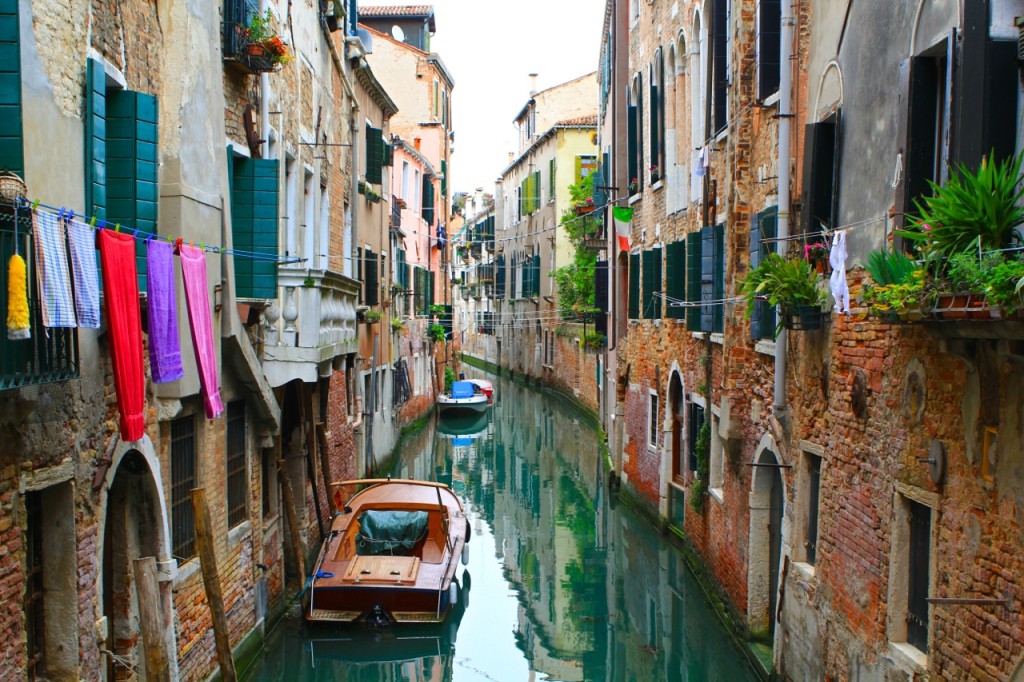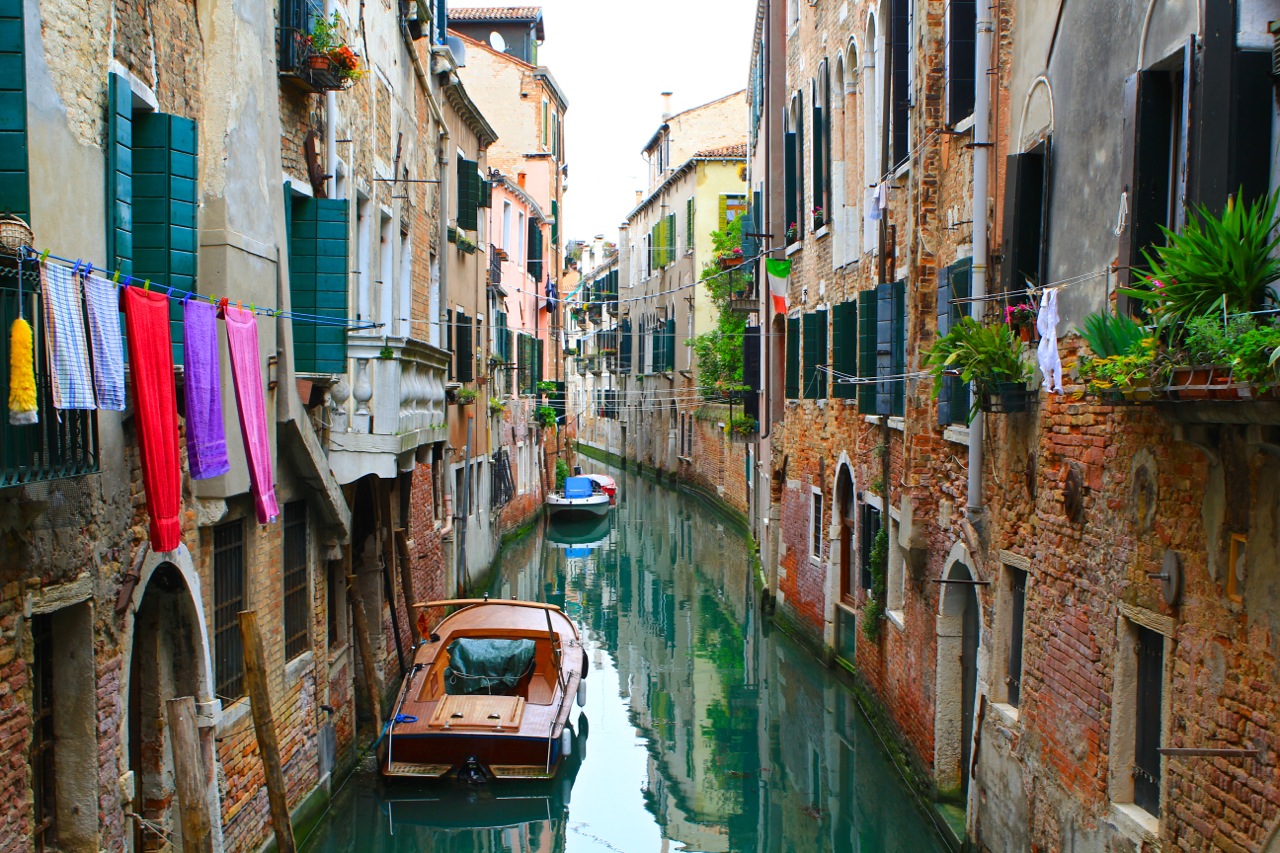 After my gondola ride I navigated the labyrinth of alleyways and canals to find a typical Italian dinner – a spinach and feta focaccia purchased for a moderate 4 euros at a standing only café-bar. But the night wouldn't have been complete without a gelato from a nearby gelati stand – my flavours of choice being hazelnut and caramel – delicious!
Here are some of my favourite moments from Venice – the city built on water!
Postcards from Venice