Prague has firmly stolen a place in my heart and after a handful of visits there over the past couple of years, I've picked 20 must do Prague Bucket List experiences, sites to see, and things to eat whilst in the neo-Gothic capital city of Czech Republic. However be sure to note that Prague is a city that offers a different experience each season, so be sure to visit a couple of times in your life in order to really experience all this city has to offer.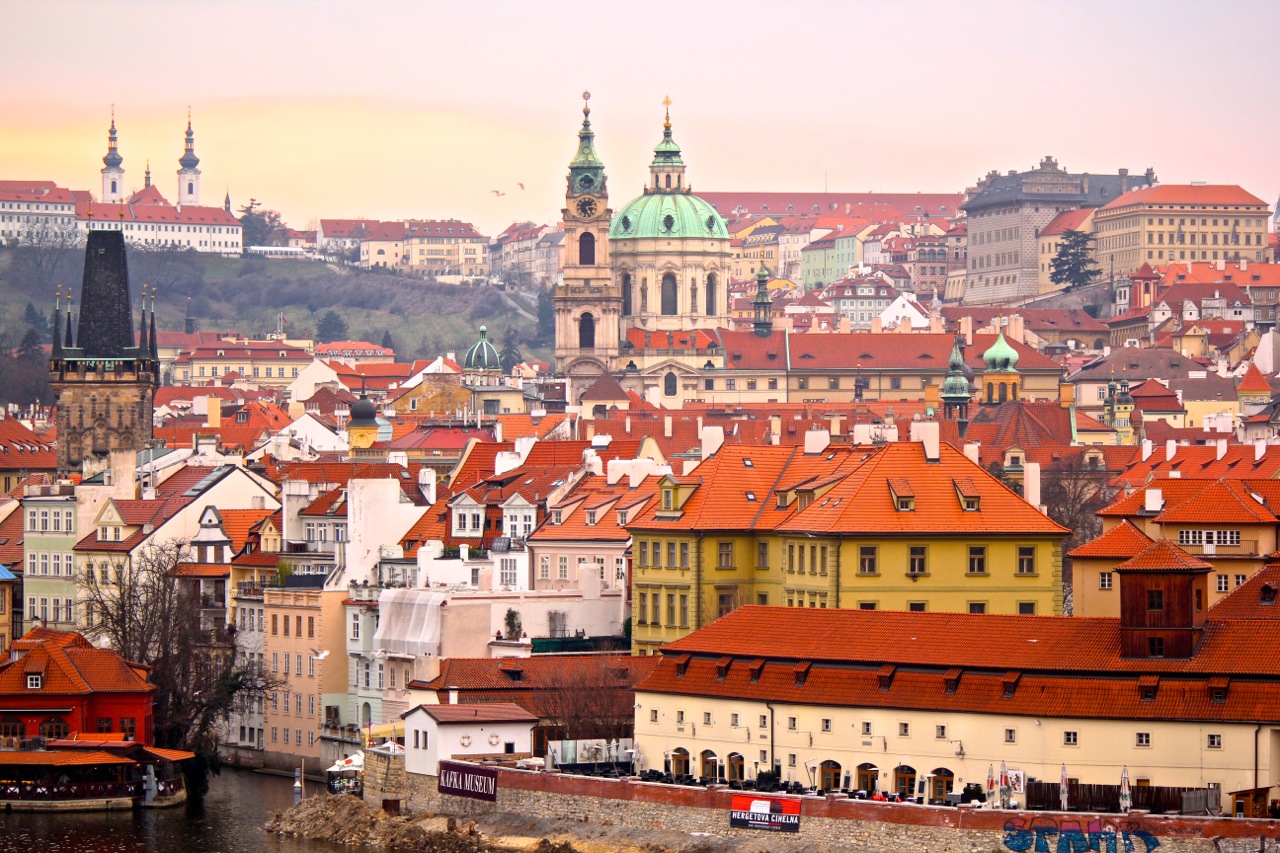 The complete Prague bucket list
1. Walk along Charles Bridge at Sunset
A walk along the iconic Charles Bridge, perhaps the most iconic and recognisable landmark of Prague, is pleasant at any time of day but none more so than falling witness to a calming sunset (that is, calming with crowds). Sunrise is also spectacular and somewhat less crowded, so be sure to aim to squeeze both in during your stay.
2. Eat street food in the Old Town Square
The Old Town Square of Prague comes to life in the late evenings and into the night time, with many street vendors offering up local and further afield classics like dumplings, bratwursts and even crepes! Be sure to grab a quick bite on the go at some stage on your trip – it won't be the best food you've ever had but it will fill the spot (and what better place to sit back and people watch).
3. Try make the guards at the Prague Castle crack a smile
I must say I found the Prague Castle a little underwhelming to visit and walk around (on comparative grounds), however I did quite enjoy snapping some photos of the guards with stern faces and replicating those faces until I cracked a cheeky smile to photograph.
4. Watch the crowds watch the Prague Astronomical clock
The only thing better than watching the Prague Astronomical clock is watching the crowds watch it with all their enthusiasm and uninterrupted gaze. Swing by to see the hourly show.
5. Take a stroll through Josefov
Undoubtedly one of the most authentic areas to get lost in in the city of Prague is Josefov, just a stones throw from the old town itself. If you like collecting antiques, there are a great range of little stores manned by locals selling collectibles from decades past – my favourite was a little clock store that housed quite literally hundreds of ticking clocks of any and all shapes and sizes.
6. Dance your way to the Prague Dancing House
A lovely little stroll to take (20-30 minutes) is to walk from the Charles Bridge, along the Vltava River until you reach the Prague Dancing House. The treelined streets (pictured above) are gorgeous and a great escape from the busy crowds in the old town.
7. See a show at the Prague National Theatre
One of my most memorable evenings in Prague was a night at the ballet with my mother at the Prague National Theatre. I can't say that the ballet we saw was particularly memorable itself, however the interior of the theatre and our glamorous little box seats (we booked last minute) were enough to keep us talking about it for days and train journeys to come.
8. Meander through Golden Lane
One thing I can say I enjoyed about the Prague Castle complex was a stroll down Golden Lane to meander through the dwarf sized houses with charming little souvenirs and gifts inside.
9. Bathe in Beer
…This is Prague so do as the locals do (though I'm almost certain they really don't) by bathing yourself in beer. Yes, you really can.
10. Take a day trip to charming Cesky Krumlov
Just a few hours by bus (or self drive) outside of Prague and you will find yourself in the charming little southern Bohemia town of Cesky Krumlov. Although it is a secret no more, it absolutely cannot be missed whilst in Czech Republic as it is one of the most charming little towns in all of Europe!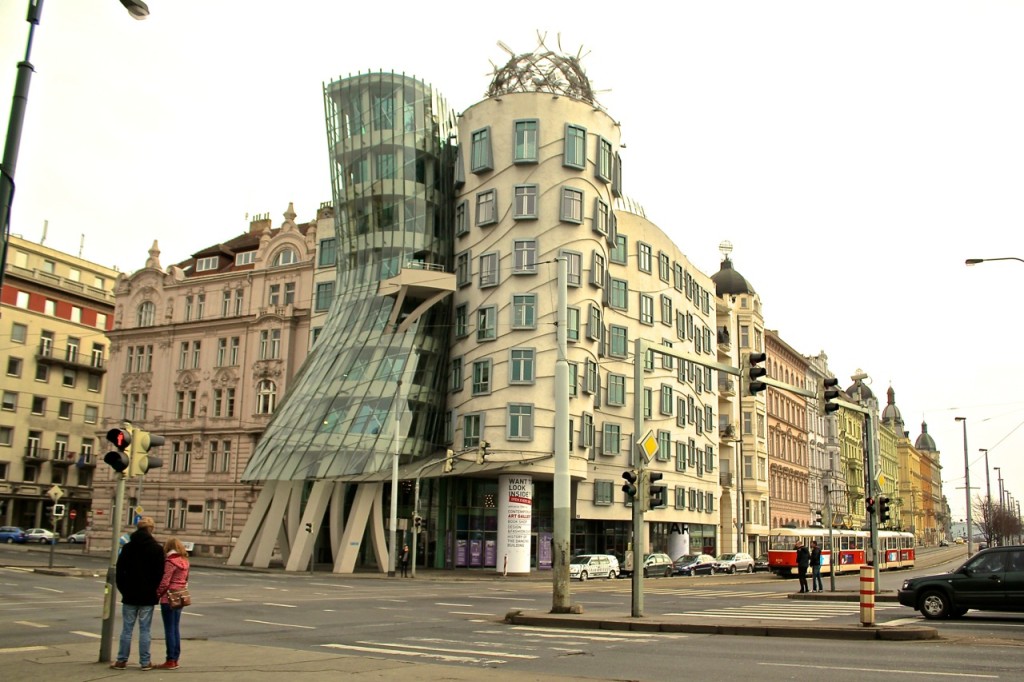 11. Step inside St. Vitus Cathedral
Although its easy to overdo cathedrals in Europe, St. Vitus is certainly one you should make the effort to step inside. Did someone say stunning!?
12. Cruise along the Vltava River
If you're looking for something to do at sunset, I would highly recommend you jump on a river cruise and give your feet a rest after all that exploring.
13. Go shopping in Wenceslas Square
Outside of the old town there are many opportunities for "real" shopping (if you're sick of the tacky souvenirs), the most prominent of those being Wenceslas Square. You'll find all the international brands here and a handful of cafes off the main street should you decide to go wandering.
14. See a traditional Folklore Show
If you're up for a night of culture, there are a few restaurants offering a traditional folklore show with your meal (kind of like the Mozart evening if you've ever been to Salzburg). No need to book before your trip, there will be plenty of signs and pamphlets showcasing what is on offer once you've arrived.
15. Buy original Bohemian glass
One souvenir worth buying in the Czech Republic (for yourself or those distant relatives you haven't seen in a while) wold be Bohemian glass. Just be sure to do a little internet research in advance to be sure that you're buying the real deal.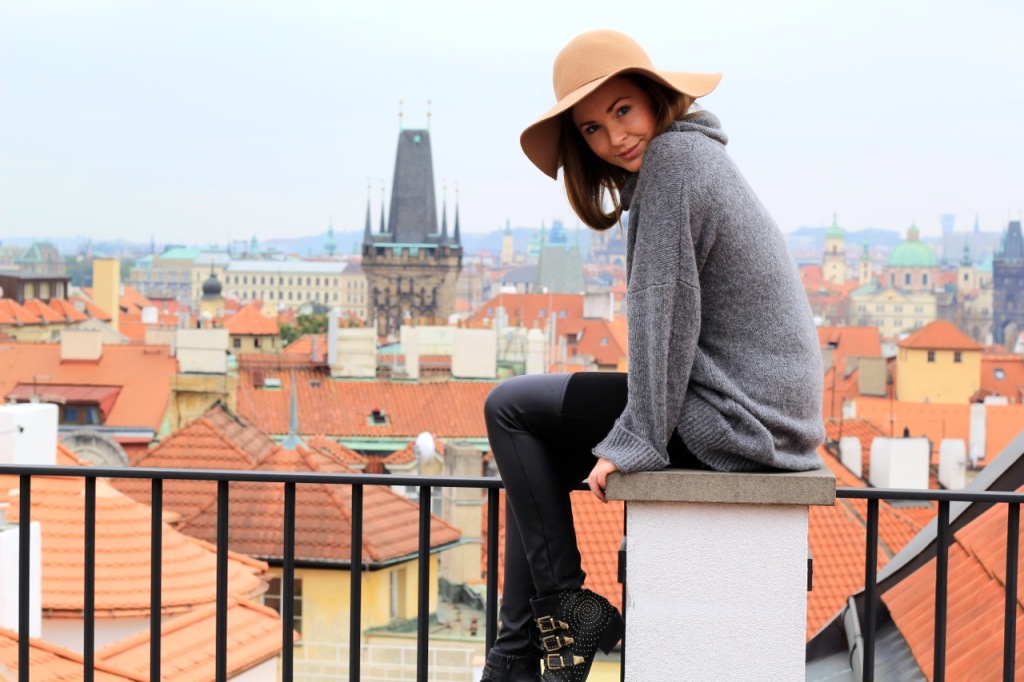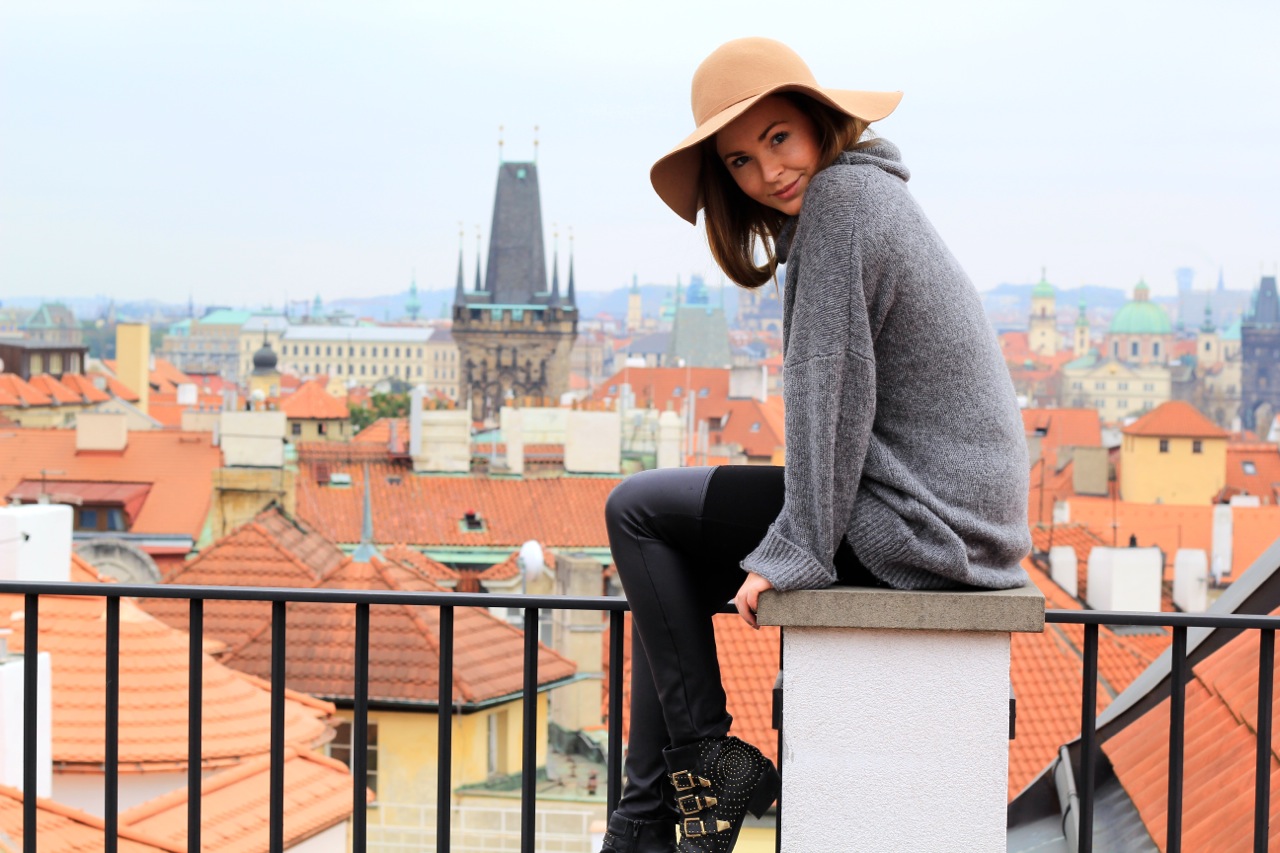 16. Visit nearby Kutna Hora
Another great day trip is to hop on a train to the quirky town of Kutna Hora (one hour drive, two-hour train each way).
17. Visit the Vrtbovska Zahrada Gardens
One of my favourite secrets in Prague is the (difficult to spell let alone pronounce) Vrtbovska Zahrada Gardens located in lesser town (the castle side of the river if that helps).
18. See a black light theatre show
Another idea for a fun night out is to see a black light theatre show – a local tradition.
19. Find a rooftop View
Here's a challenge with a big reward: find the best rooftop view in the city. My favourite (pictured above) was atop the Aria Hotel in Lesser Town.
20. Visit Vysehrad Castle
& of course you can't miss a visit to Vysehrad Castle (if you're not castled out enough as it is!)