Although much smaller than neighbouring city Montreal, Quebec City is the capital of the Canadian province of Quebec and packs a lot in to a small area, making it an absolute delight to visit as a foreigner. Typically visitors come to Quebec city for 2-3 nights, which may seem like a reasonable amount of time given the small nature of the city, but you'll soon discover there is more than enough to keep you busy during your time here! Here's the WOW "Quebec City Guide" to help you make the most of your time in Quebec City…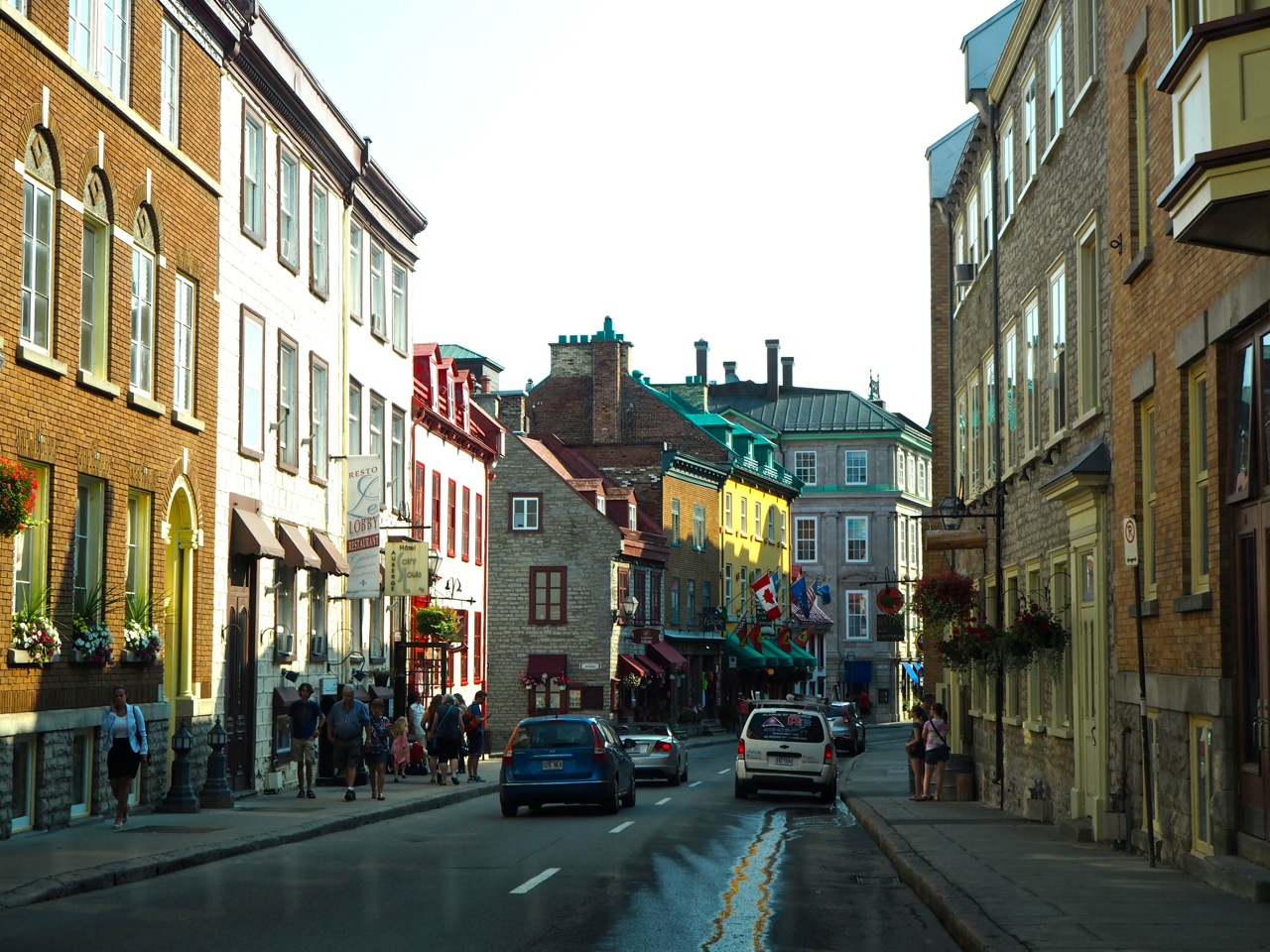 Population: 8.215 million +
City Motto: "Don de Dieu feray valoir" (I shall put God's gift to good use)
Climate: Four distinct seasons
Know Before you Go
Quebec City was founded by the French back in 1608 when Europeans first settled here to make their claim in the New World. However the name is an indigenous one, literally meaning "where the river narrows", as the Saint Lawrence river comes to a close on the east of the city. While it was eventually overtaken by the Brits and is now a part of Canada, Quebec city and the Quebec region as a whole has retained its' French culture, food, and of course, language. The official language is French, however as an English speaker you won't have trouble finding friendly locals to point you in the right direction, as English is also widely spoken and taught in schools.
The weather plays a key role in what type of experience you will have here in Quebec City. While summer remains the most popular time of year for visitors, Quebec City comes to life as a sort of winter wonderland if you will, over the colder months. Through the later part of January and into early February is also a busy time in Quebec, as the city holds their annual winter carnival. If you do decide to visit during this time, be sure to make your hotel and restaurant reservations in advance!
Everything you Need to See
Most of the cities' main attractions are located within the Old City walls and are thus highly concentrated in a small area, making the best way to see the sights to be on foot. Here's what not to miss:
See a Free Circus Show
A new circus has come to town…. and best of all, its free! Each night the show "Crepuscule" opens its doors to waiting lines of visitors and a few inquisitive locals for a free outdoor circus show at the Agora.
Chateau Frontenac
This isn't 'just another hotel', it is the city icon in many ways. Standing tall and almost towering over much of the city, this hotel is not only the most expensive address in town, but also one of the most talked about. Everyone who is anyone who has stayed here – I'm talking the King and Queen of England, Grace Kelly, Charles de Gaulle, Ronald Reagan, and many other notables. If you get a chance, pop inside to enjoy afternoon tea or a pre-dinner drink to experience a little of the hotel for yourself.
The Citadel
This is an active military installation that adjoins the Plains of Abraham and is certainly worth a visit if you're interested in the history of Quebec.
Parliament Building
Another great site to see is the Parliament building, located just outside of the city walls and home to great lush greenery in the summer, or a thick layer of snow in the winter.
Plains of Abraham Battlefields Park
Many events take place in the Battlefields Park causing a large portion of the city to flock here on occasion, but every single day you will also see many locals running, visitors lazing in the sun, or playing in the snow in winter. The park is gigantic and a great place to get lost if you've already spent a day or two exploring the city.
Cathedral-Basilica of Notre Dame
Although not as impressive as the Notre Dame Cathedral in Montreal or indeed the Cathedral in Paris, the Cathedral-Basilica of Notre Dame in Old Quebec is a great pitstop in your day to poke your head in and take a look around. All of the churches in Old Quebec are free to visit, though a donation is graciously accepted.
Montmorency Falls
Located just 15 minutes out of the city is one of the cities' most popular tourist hotspots, the Montmorency Falls. Although not nearly as impressive as Niagra Falls, this is a great opportunity to escape the city and a fun activity with kids.
Île d'Orléans
Whilst out this way, if you have a car you absolutely cannot pass up the opportunity to inspect Île d'Orléans. This island feels a world away from the city and has a distinct countryside appeal, however is just 10-15 minutes out of Old Quebec! Here you will find many local vendors and farmers selling their produce – if visiting in summer, don't pass up the chance to grab some fresh roadside strawberries!
What Else is there to Do?
Aside from being home to many great sites, there is also plenty more options of things to do for the more adventurous souls! Consider the following:
Rent a Bike
Bikes are up for rent throughout the city and will allow you to venture beyond the city walls (and its' steep streets), up the Saint Lawrence river or towards Montmorency Falls (around 20km return – know before you go!)
AML Cruises
Leaving from the ferry docks with daily departures are the 3-hour-long AML cruises along the Saint Lawrence river. If slow and steady is more your pace, this is a great alternative to walking all day.
Skiing and Snowshoeing
If you're visiting Quebec in the winter, you'll be delighted to learn you can ski and snowshoe right at your fingertips! The slops are only 20 minutes away or you can head to Abraham Plains for some fun in the city.
Visit the Ice Hotel
There are only 2 ice hotels in the world and one of them is right here in Quebec…. or at least 10 minutes away by taxi in Charlesbourg! The ice hotel is open from late January through to early April.
Villages Vacances Valcartier
This is a great summer alternative for families as it is home to a water park and go-carts, or, in the winter is home to tubing and ice skating!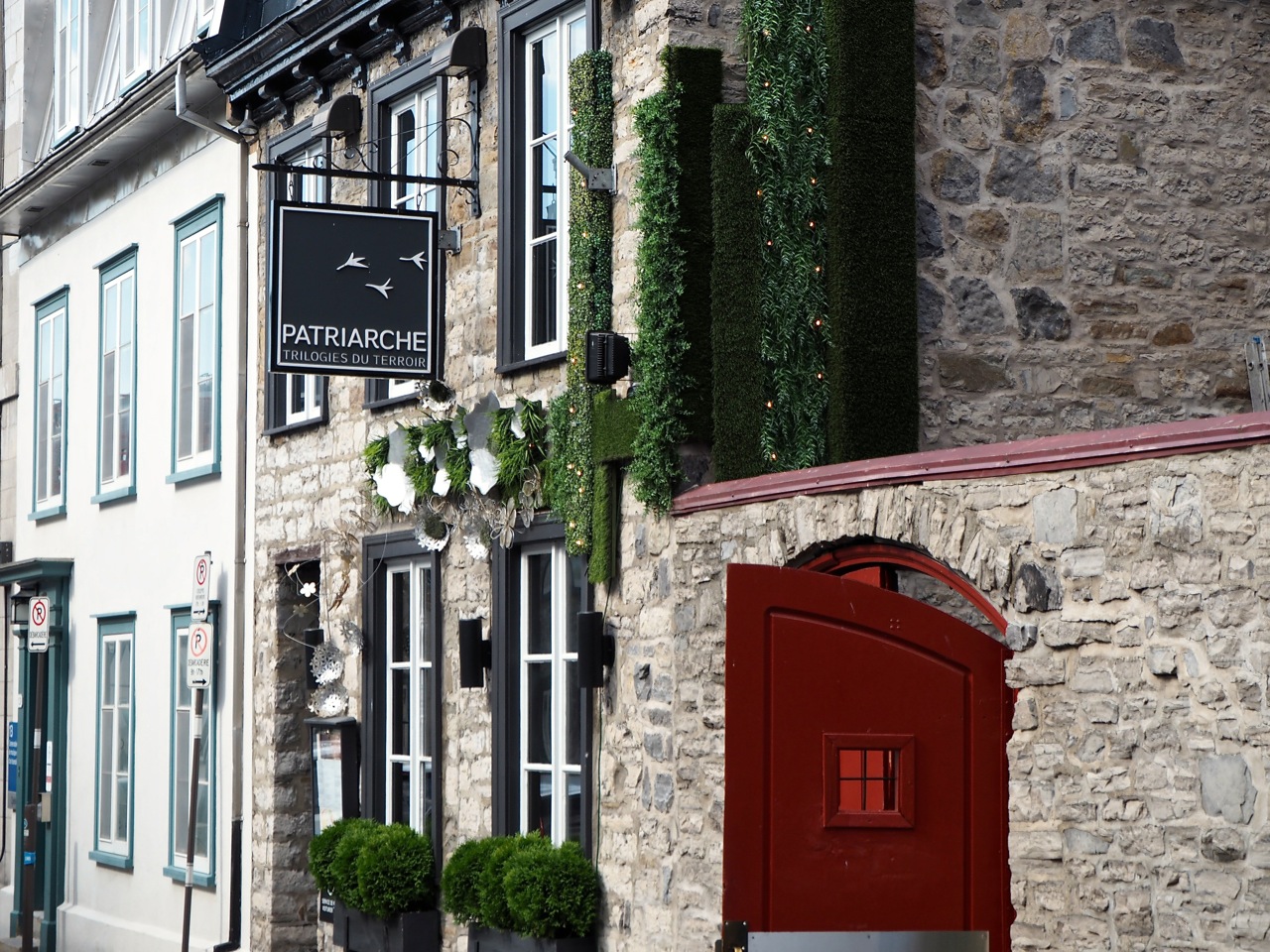 Where to Eat in Quebec City
There are so many great restaurants in Quebec City that the competition is fierce, so you can trust that almost anywhere central is going to offer a great meal. But if you're after some personal recommendations, here are my faves:
Le Cercle
I couldn't fault my dinner experience at Le Cercle, a super low-key restaurant and entertainment venue a short walk out of the Old City. This was by far my favourite dining experience in all my time in the Quebec region, not just Quebec City, and the best part!? It is by no means overpriced or overdone.
Find them @ 228 Rue Saint-Joseph E, Québec
Patriarche
Although I didn't get the chance to dine at Patriarche, there's no denying this is renowned for being the premier dining location in the entire city. While you'll need to book well in advance and be prepared to empty your pockets, my food tour guide assured me the experience is entirely worth every penny. So if you're up for something special, this is the spot!
Find them @ 17 Rue Saint Stanislas, Québec
Chez Boulay-Bistro
If you're after something casual and central, look no further than Chez Boulay bistro on St Jean, the cities' main shopping street.
Find them @ 1110 Rue Saint-Jean, Québec
What to Eat in Quebec City
I know what you're thinking — never mind WHERE to eat, it's more important to know WHAT to eat! Given Quebec retains much of its' francophone culture, the cuisine is heavily influenced by French dishes and delicacies (which is a really, really, really good thing). Here's a few dishes you MUST try in Quebec:
Poutine
You simply cannot come to Quebec without eating Poutine, as it is here where the dish was born. Essentially poutine is thick french fries with gravy and cheese curds on top. It doesn't sound fancy because it isn't, but how does it taste!? Hard to beat!
Cheese
Quebec region is full of artisans who specialise in their given fields, and there certainly is no shortage of cheese artisans! Whilst in the city be sure to try the local produce as it will more often than not pop up on the menu for dessert.
Chocolate
Quebec is also full of chocolatiers and the city is no exception. This also makes for a great take home gift if you can muster up the self control to not eat your goodies before returning home!
Bagels
Although bagels are more of a Montreal phenomenon, you'll still find them throughout Quebec City. If you're looking for a quick and easy breakfast to go, a bagel is about as reliable as you'll get.
Happy Exploring!