Once the capital of Japan for more than a millennium, Kyoto is a city that is rich in history and ancient traditions, though first time visitors may be surprised at just how hidden Kyoto's history lies within a now bustling metropolis. And when I found myself walking the streets of Old Kyoto, I thought to myself: I really should have read a guide to Kyoto before visiting. So, here we are. I'm here to help you with a complete guide to the city of Kyoto!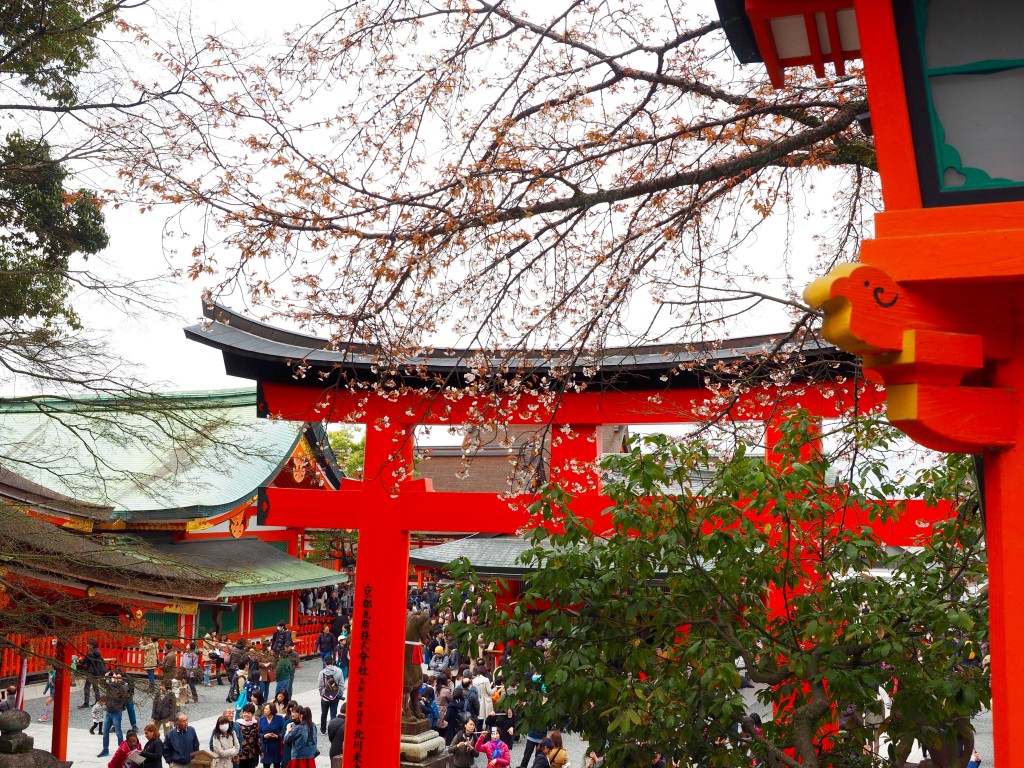 A Quick Guide to Kyoto
Kyoto is Japan's 7th largest city and although small in size compared to the likes of Tokyo and Osaka, this city packs a lot in, if you know where to look. As it is so often considered to be Japan's prettiest and most charming city (particularly throughout cherry blossom season from late March – mid April). Thus if you're looking for quintessential Japanese charm and age old traditions, this guide is your complete quick guide to Kyoto!
What to See in Kyoto
Kyoto is full of charm by way of temples, shrines, and gorgeous natural scenery. However the most famous locations to visit are dotted throughout the city, making them difficult to reach in a short space of time, so at least 3 days in Kyoto is recommended.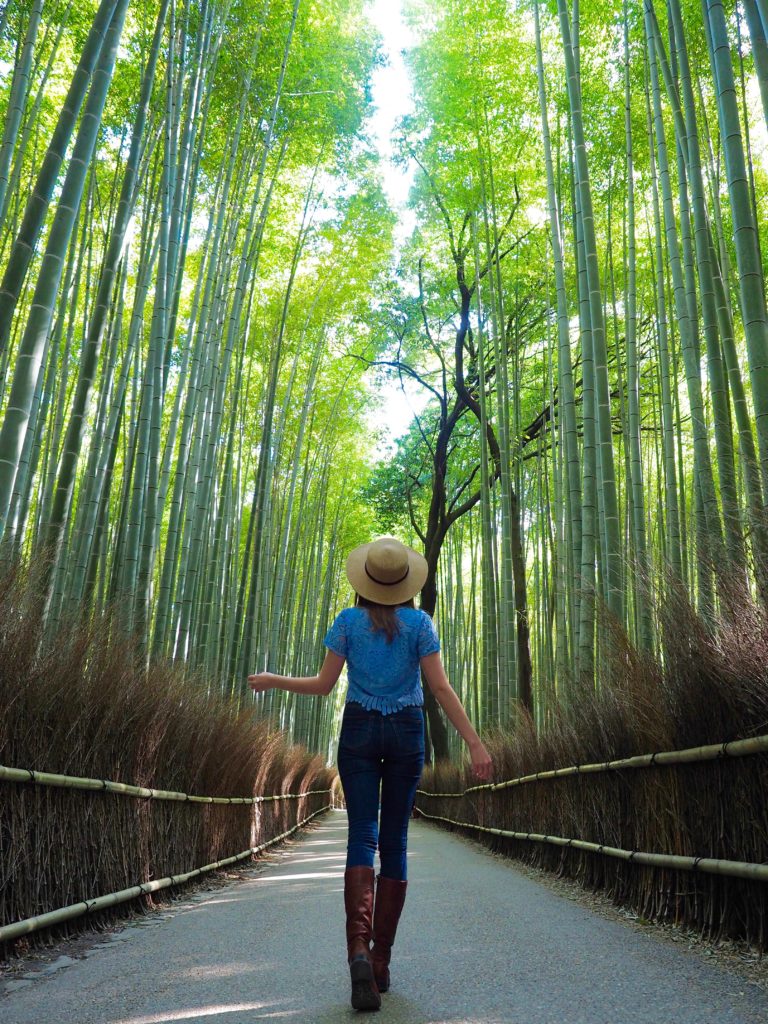 Arashiyama (bamboo groves)
Located on the western outskirts of Kyoto is an impossible beautiful bamboo forest that you simply cannot come to Kyoto without visiting. Arashiyama opens at 9am daily and as crowds form quickly, it is best to visit first thing in the morning or late in the afternoon to see the sun set. Public holidays and weekends should be avoided if possible as the serenity is somewhat diluted with hoards of crowds to elbow your way through! There is no fee to visit.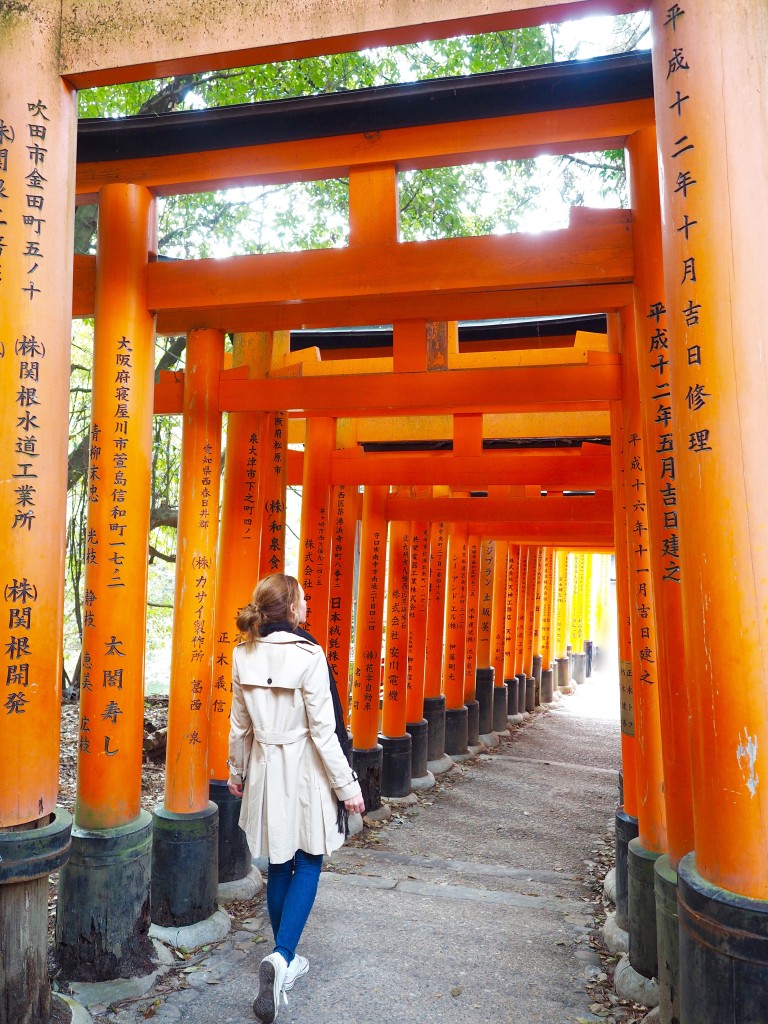 Fushimi Inari Taisha
As the head shrine of Inari (by now on your travels in Japan you've probably seen countless torii gates symbolising the entrance to an Inari shrine), Fushimi Inari Taisha is by far the most impressive of all these, and perhaps the most impressive religious site to visit in the entire country! The thousands of red torii gates all lead to the sacred Mt. Inari, heading up hill and spanning a distance of 4 kilometres (roughly 1.5-2 hours walk one way). There is no fee to visit.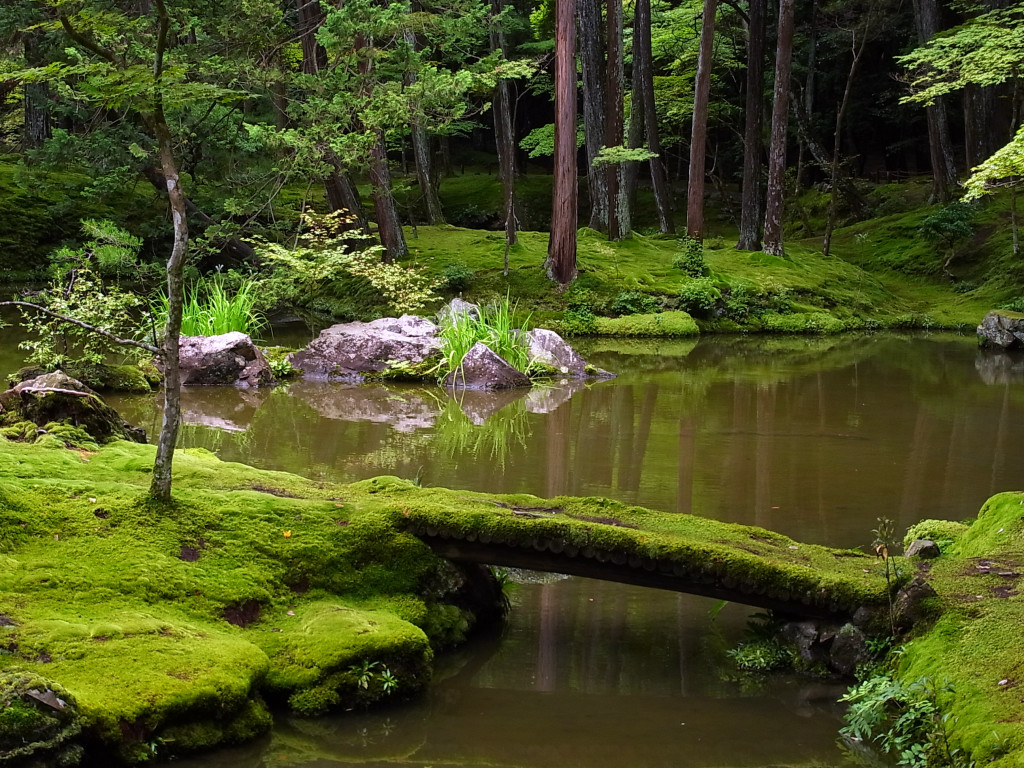 Saihō-ji (moss garden)
If you are well prepared and intent on visiting, the Saihō-ji moss garden is an absolutely gorgeous natural place of worship that is unlike any other in the world. In order to visit you will need to apply in advance to make a reservation, at least 7 days outside of your visit, though much more time is recommended. A UNESCO World Heritage site, the moss garden is incredibly worth the extra effort if you have your heart set on visiting. The price to enter is 3000 yen per person.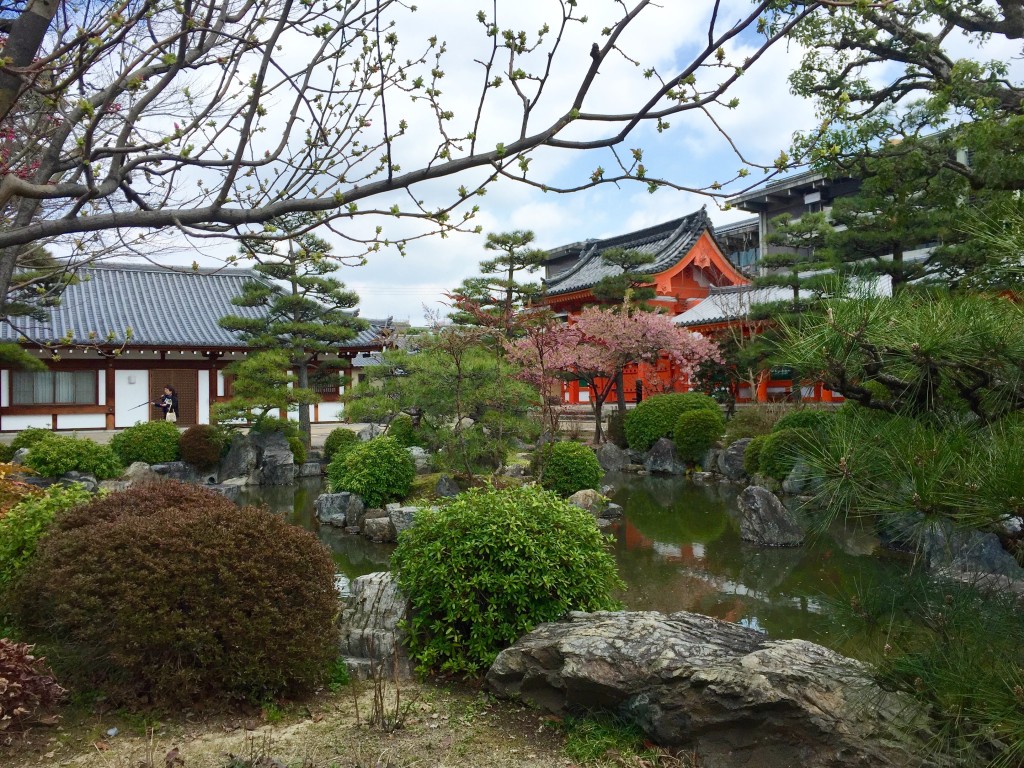 Sanjūsangen-dō
Located in the Higashiyama District of Kyoto is Sanjūsangen-dō, an impressive Buddhist temple with 1,001 statues inside the sacred walls. Visitors are not allowed to take photos of the statues inside, however photography outside in the garden area is entirely allowed. The price to enter is 600 yen and the temple opens 8:00-17:00 daily (9:00-16:00 from Nov 16 – March 31).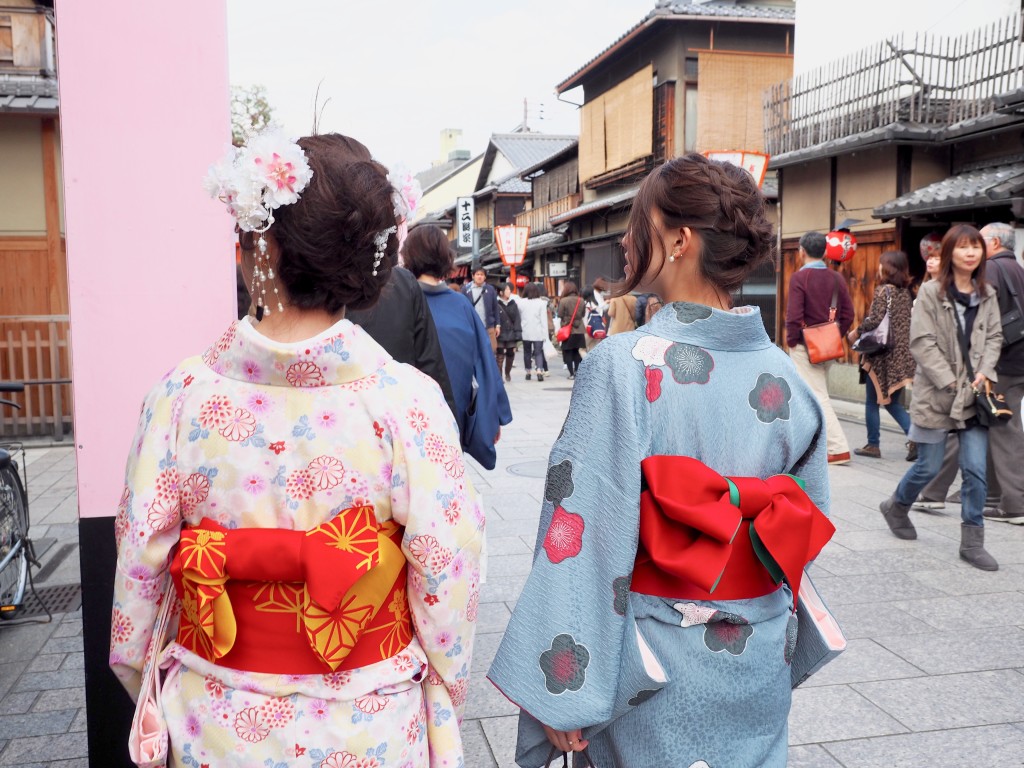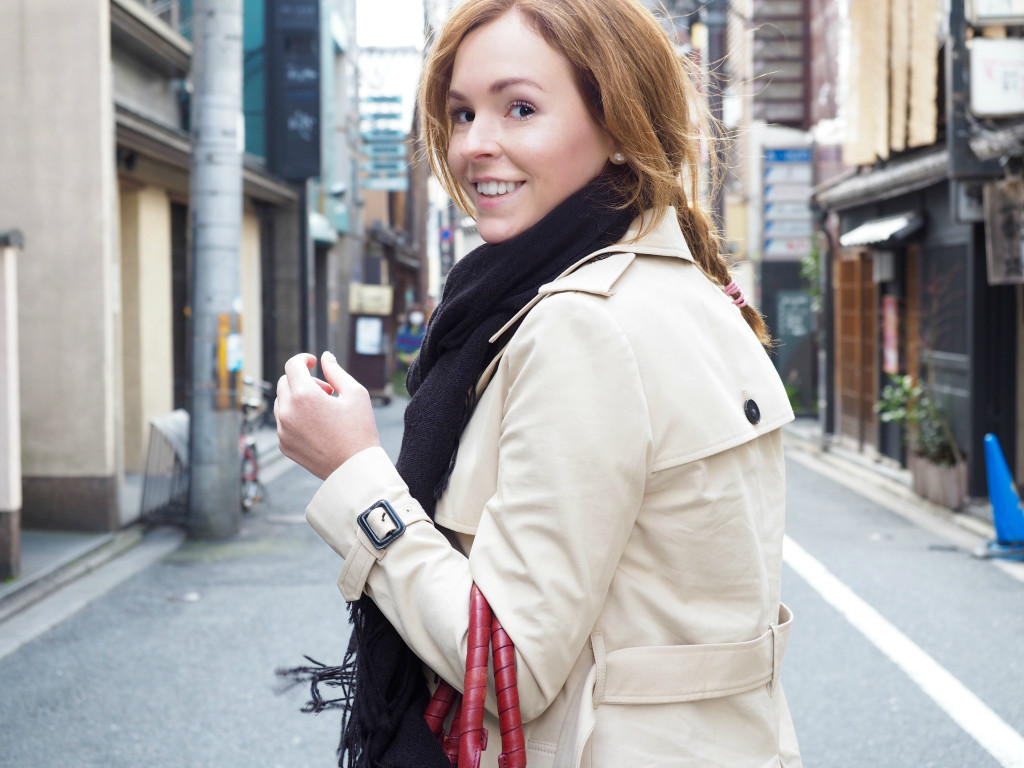 Gion (geisha district)
Gion is for certain Kyoto's most well-known Geisha district in Kagai (translates to "flower town"). If you would like to visit each separate district, these are: Kamishichiken, Pontocho, Miyagawacho, Gion-higashi and Gion-kobu.
In Goin you are able to see Maiko (apprentice Geisha) and Geiko (Geisha) in traditional kimono walking through the streets of Gion, located in downtown Kyoto. This area extends from Sanjo and Gojo streets in the north and south to Higashiyama and Kawabata streets to the east and west.
Address: Gion, Higashiyama-ku
Nearest Subway & Bus: Keihan Railway Shijo Station, Hankyu Railway Kawaramachi Station, or City Bus Stop Gion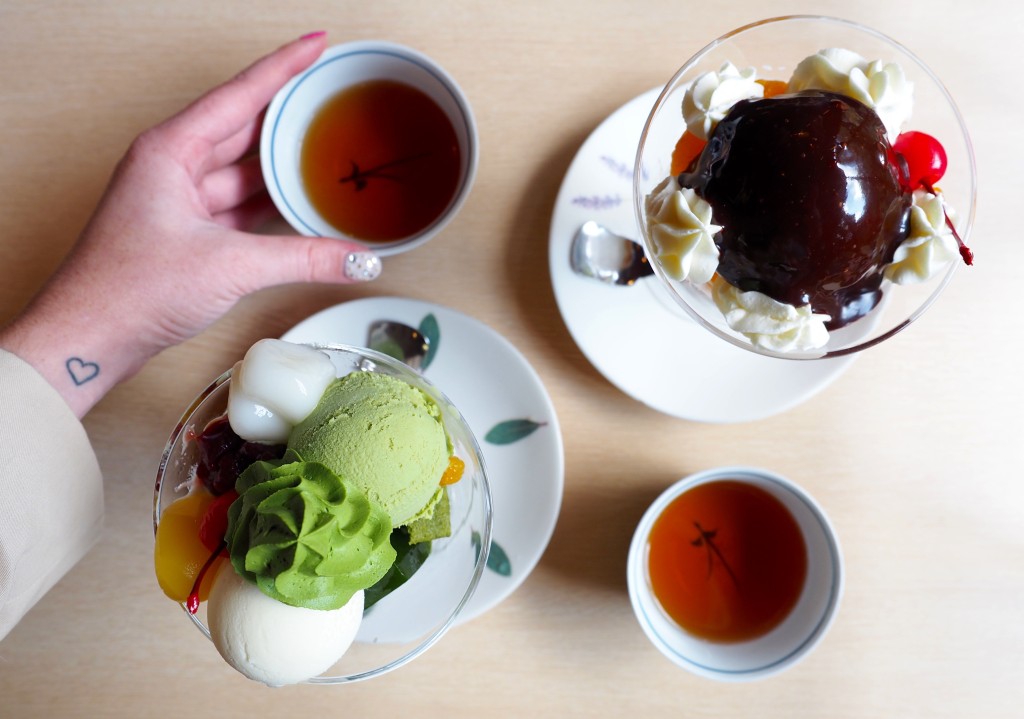 Your Guide to Kyoto: Food to Try
Street food and matcha reign supreme in Kyoto. And this is a city that is highly regarded for its fantastic Japanese cuisine. But eating in Kyoto doesn't need to be expensive. More often than not the best food can be found in local markets in the downtown area. If matcha flavoured ice cream, parfaits, frappes, hot drinks (and oodles more) are what you're after, head to Gion district for a wide selection.
Tamagoyaki (fried egg)
One thing I ate a lot of in Kyoto and more than anywhere else in Japan was tamagoyaki. This is more or less fried egg, which you often find inside sushi. It is a great cheap street food to grab on the go, especially for vegetarians!
Dango
Japanese sweet dumplings – also known as Dango – are an incredibly popular treat to grab on the go at markets in Kyoto. You'll find many variations with some being plain and others in various sweet colourings – but all taste fairly similar. While they are a little tasteless for my liking (I have a mega sweet tooth), they're still great to try. Prices vary, but expect to pay around 300-500 yen for 3-5 dumplings on a skewer.
Green tea soft serve
If I know one thing for sure about the Japanese after my visit it is this: they love their ice cream. Everywhere you go all over the country you will be tempted and spoiled for choice, with popular flavours including matcha (green tea – especially popular in Kyoto), tofu milk, yogurt, cherry blossom, blueberry, chocolate, strawberry, lavender… almost anything you could imagine! Expect to pay anywhere between 250-480 yen for a matcha soft serve ice cream in Kyoto.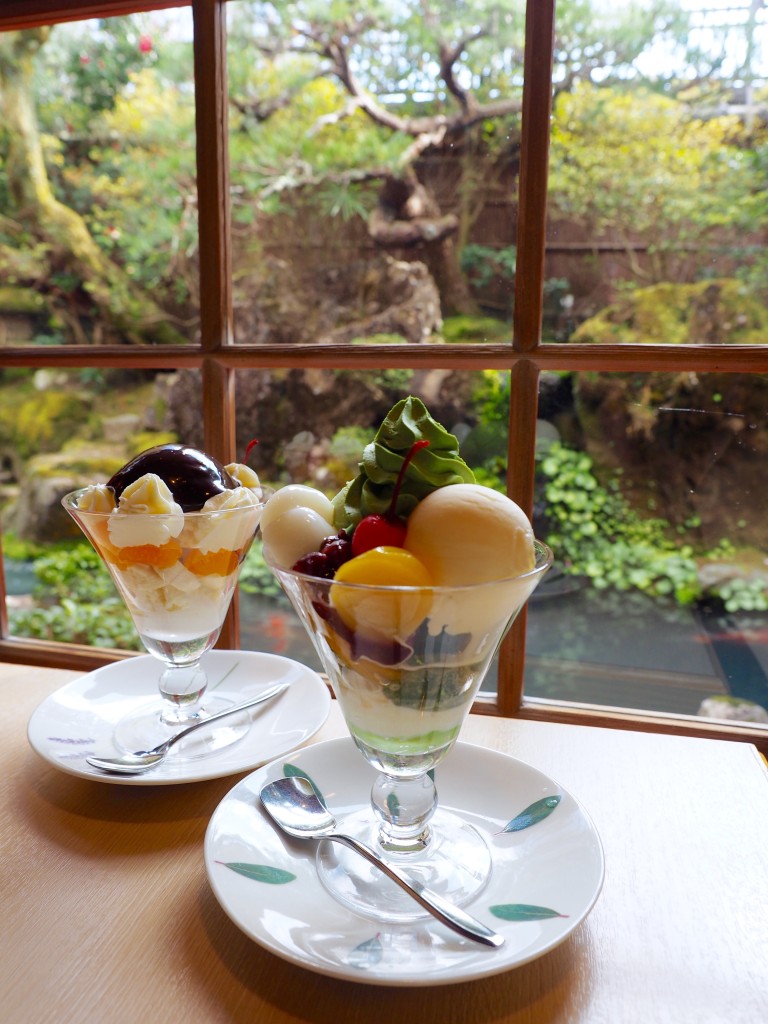 Green Tea Parfait
A delightful treat you absolutely must try in Kyoto is known as a parfait – an indulgence if ever there were one! Packed with ice cream, jelly, cake and fruits, the parfait craze is alive and well in Kyoto! Be brave and try the local speciality – green tea (matcha) – you will be surprised by the deliciousness!
The best area to find parfaits is in Gion (geisha district) and you will be spoiled for choice. A line out the front guarantees a worthwhile treat, or play it safe and head to the popular tea lounge koishi. Expect to pay anywhere between 900-1400 yen per parfait.