Osaka is Japan's third largest city and is in my top three favourite cities to visit in Japan. Along with Tokyo and Kyoto, Osaka is one of the must visit cities when travelling to Japan. So, if you're looking for a guide to Osaka to help you plan your own visit, read on.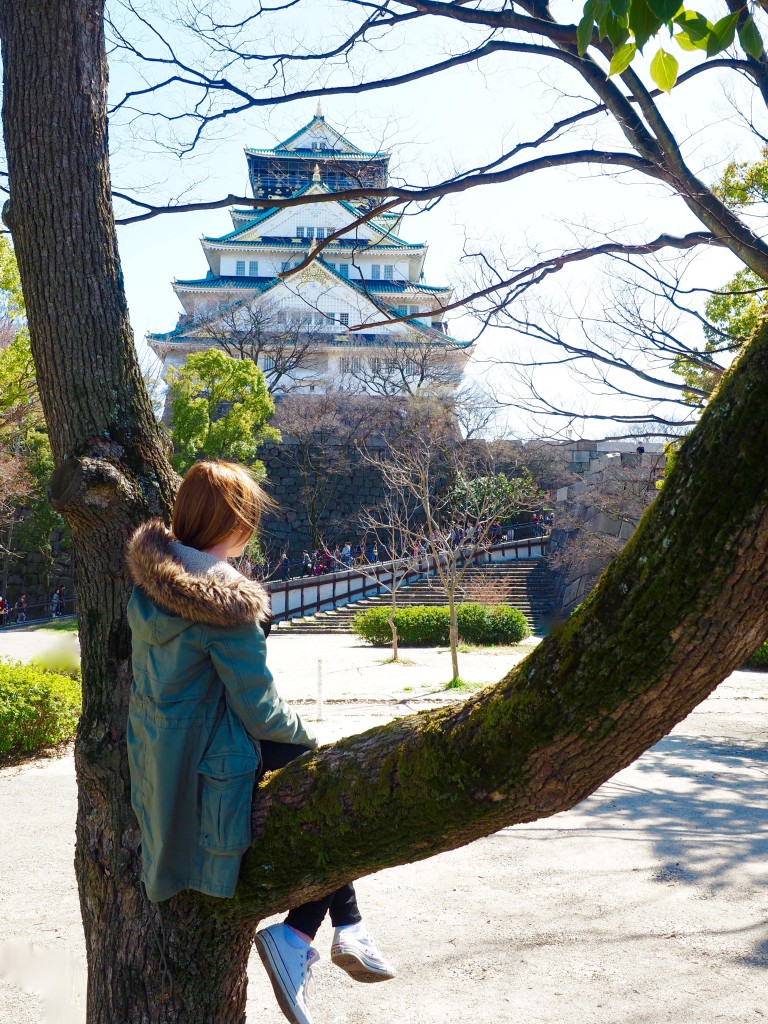 A Quick Guide to Osaka
When travelling extensively throughout Japan you will soon begin to notice that each region is distinctively different from another and no two are the same. Osaka's food scene is much more casual and relaxed than other cities, with street food being available almost everywhere you turn. And while the city is a bustling metropolis (with over 2.5 million residents), the most iconic monument of the city is actually a late 16th century castle which still to this day retains its original charm.
Getting to Osaka
Visitors to Osaka arrive mainly by plane, train, or bus. With an incredibly well connected subway system and very convenient JR "Osaka Loop Line" in place, public transport throughout the city is very well established.
Most International flights arrive at "Osaka International Airport" whilst domestic flights usually fly in to "Itami Airport". Taxis are expensive, however a viable option that is easy to figure out on arrival are the airport limousine buses to central areas.
If you are already visiting Kyoto whilst in Japan, you absolutely must make a day trip to Osaka at the very least, as it is a mere 30-minute express train ride away (1100 yen round-trip fare).
If looking to travel by train from Tokyo, Osaka can be reached in 155 minutes on Nozomi trains or three hours by Hikari trains.
The bus journey from Tokyo to Osaka takes around 8 hours.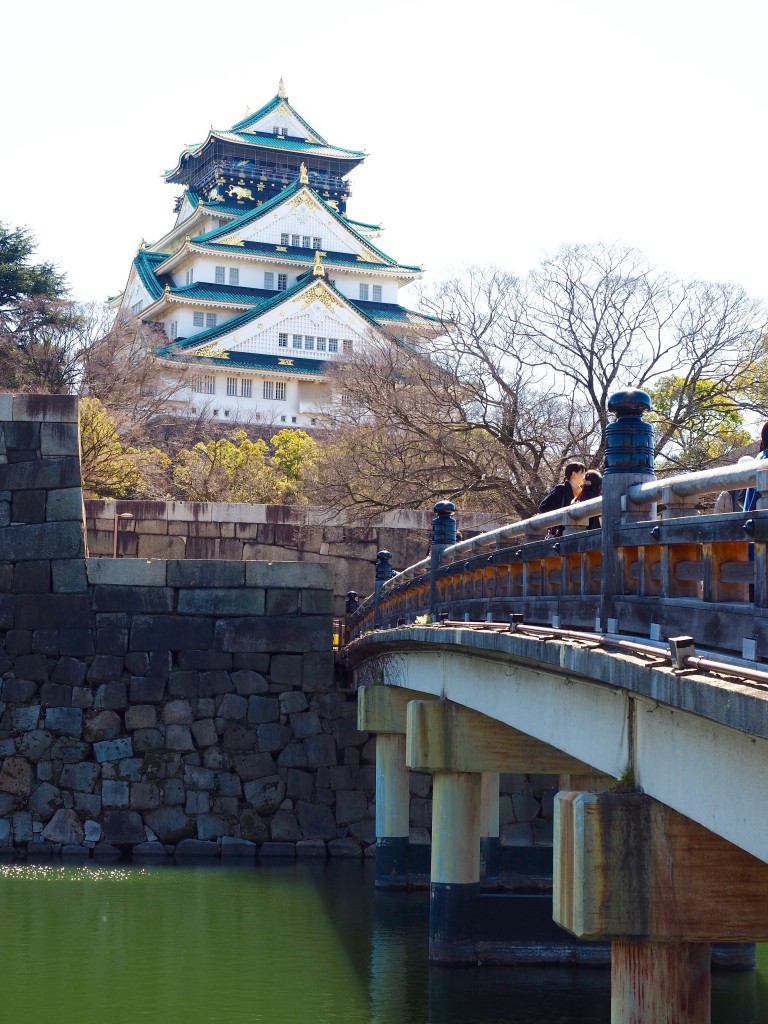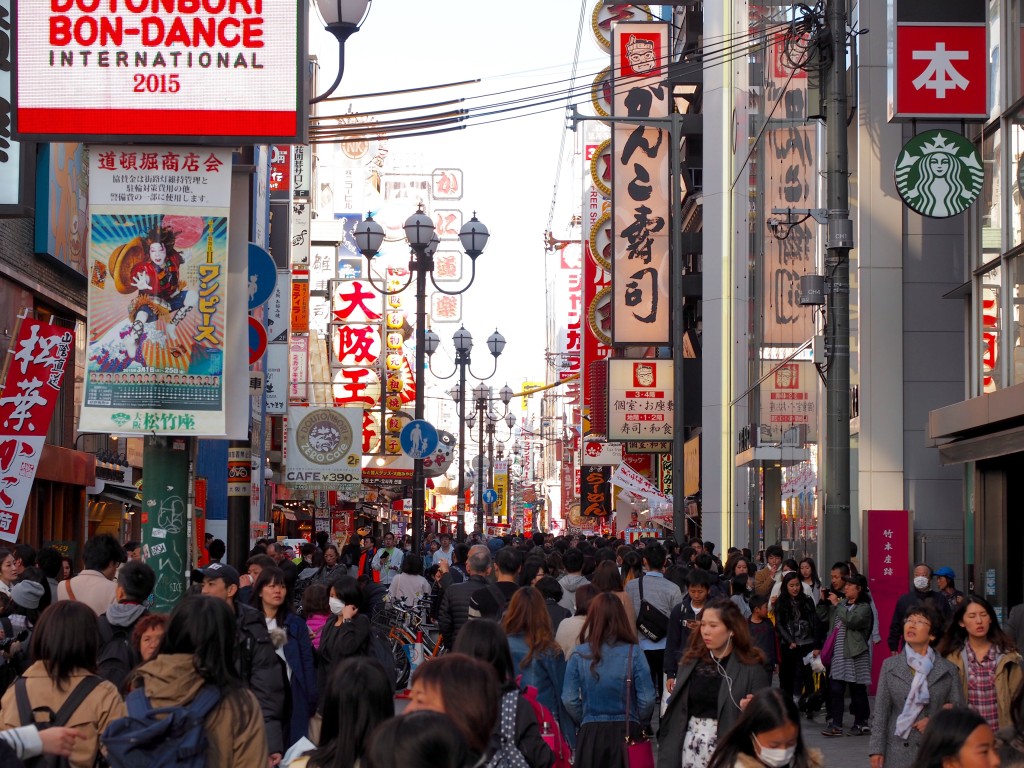 Guide to Osaka: What to See
Osaka Castle
The historic Osaka Castle is arguably Osaka's most important attraction, if not its most visited by first time visitors. You can enter the castle (which is more like a museum) between 9:00-17:00 daily, though the best views are from outside the castle which is absolutely free!
How to get there: The easiest route is to travel by the Osaka JR Loop Line to Osaka-jō Koen station.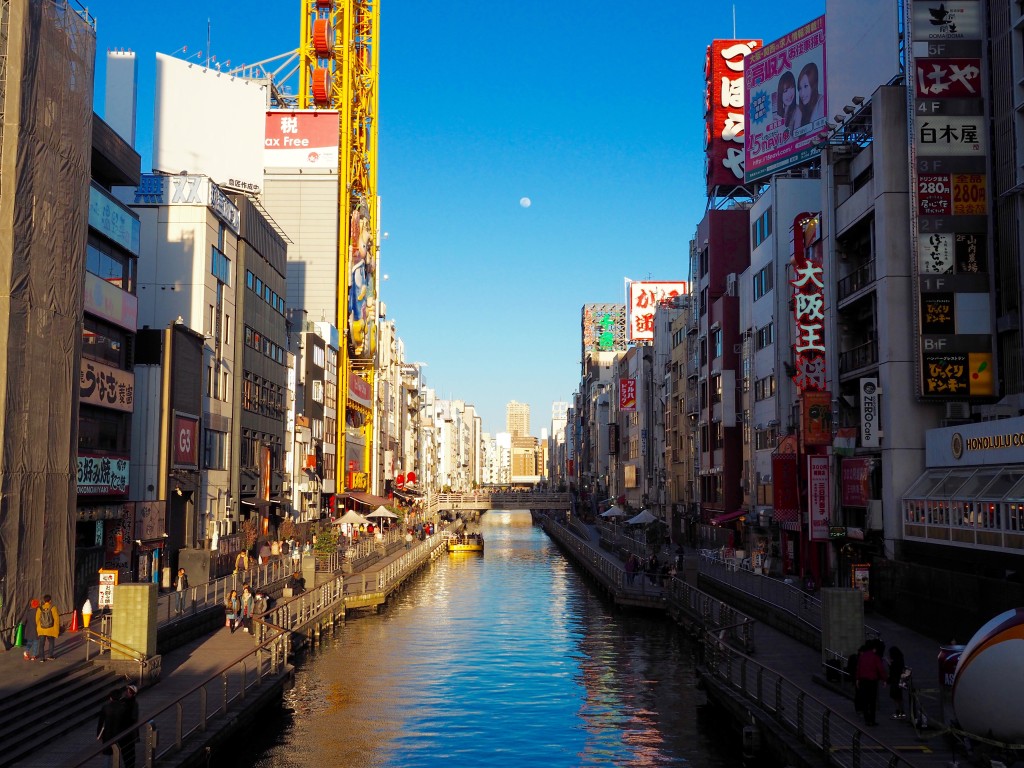 Dotonbori
Without a doubt the busiest part of town is around Namba and in particular Dotonbori. This is a great places for people watching (though you can expect crowds), as well as eating some of Japan's best street food right here in the centre of the city. Takoyaki and Okonomiyaki are local specialities.
How to get there: The closest subway is Namba station which is a huge station and connects with multiple lines.
Tsūtenkaku
This landmark tower built in the middle of Shinsekai is a popular viewing platform for cityscape views at 600 yen per person.
How to get there: The closest subway station is Dobutsuen-mae Station one the Midosuji and Tanimachi lines.
Shitennō-ji
If you are interested in local culture then be sure to head to Osaka's most famous buddhist temple for a little cultural insight.
How to get there: Head to Shitennoji-mae-Yuhigaoka Station on the Tanimachi Subway Line.
Universal Studios Japan
If you've had enough of the city and are looking for a little light hearted fun for the day, then you simply cannot beat a trip to Universal Studios Japan! Just a short train ride out of the city.
How to get there: Universal City Station is located on the JR Yumesaki Line (also referred to as JR Sakurajima Line). This can be reached directly from Osaka station with trains departing every 15 minutes.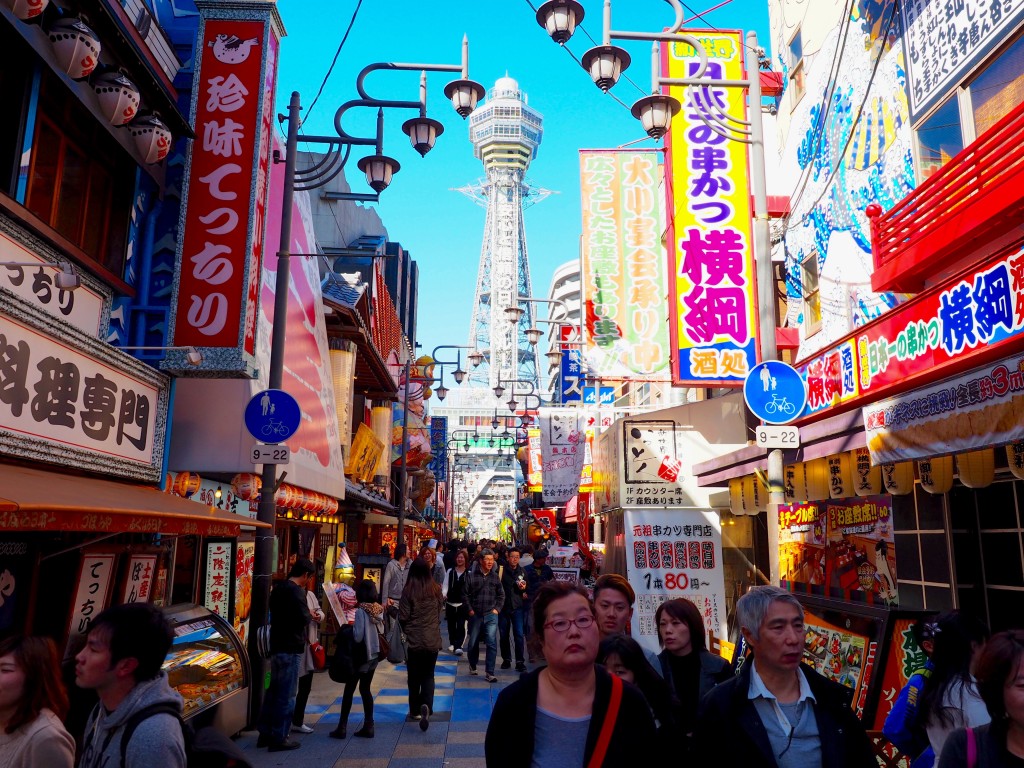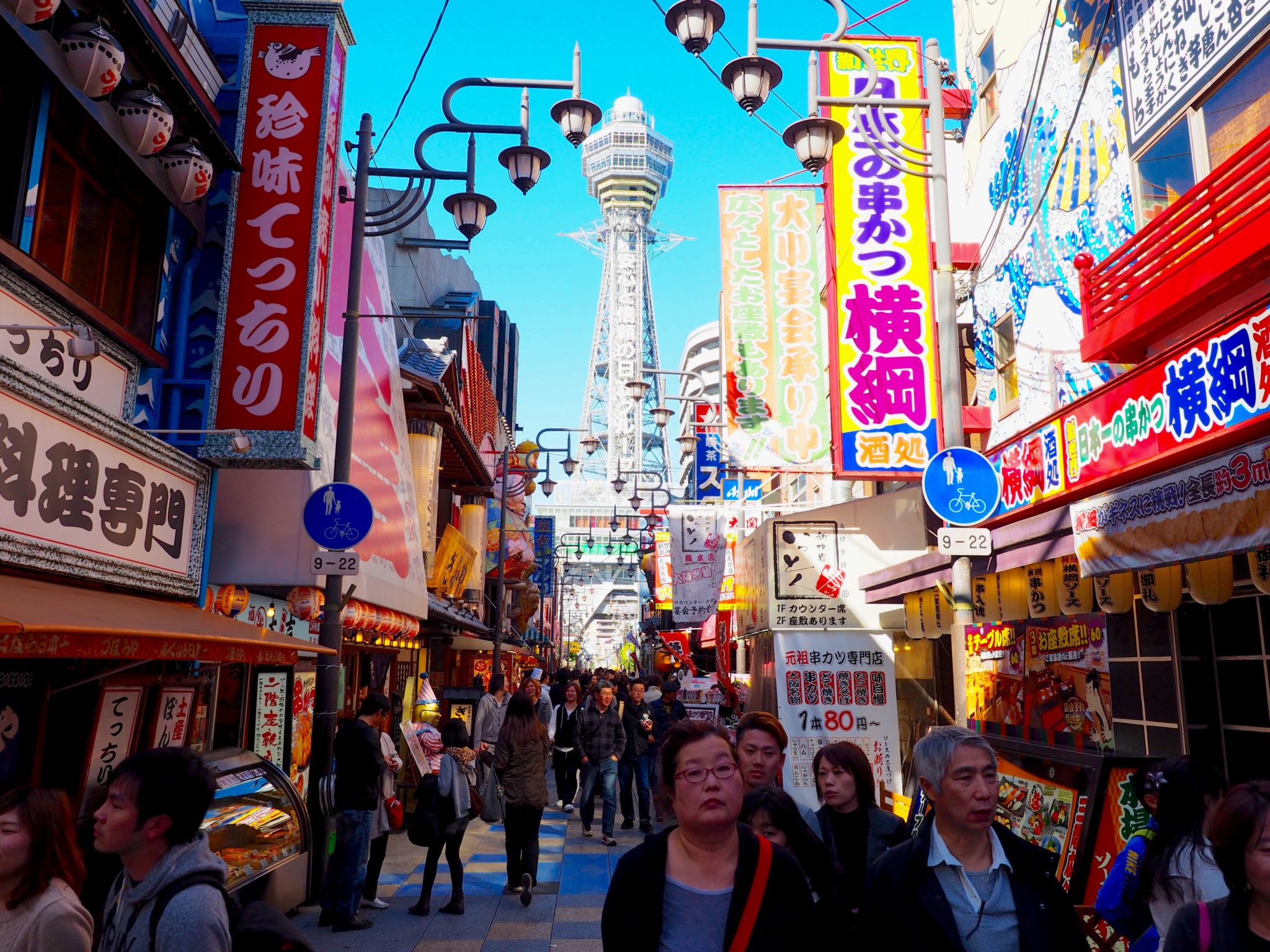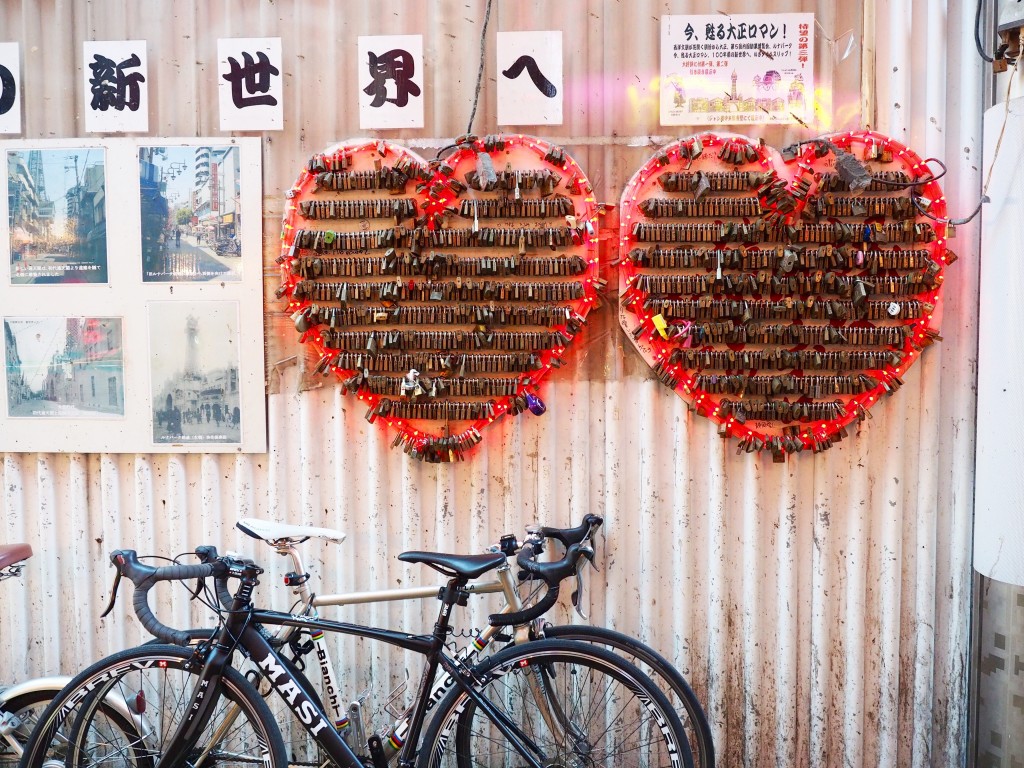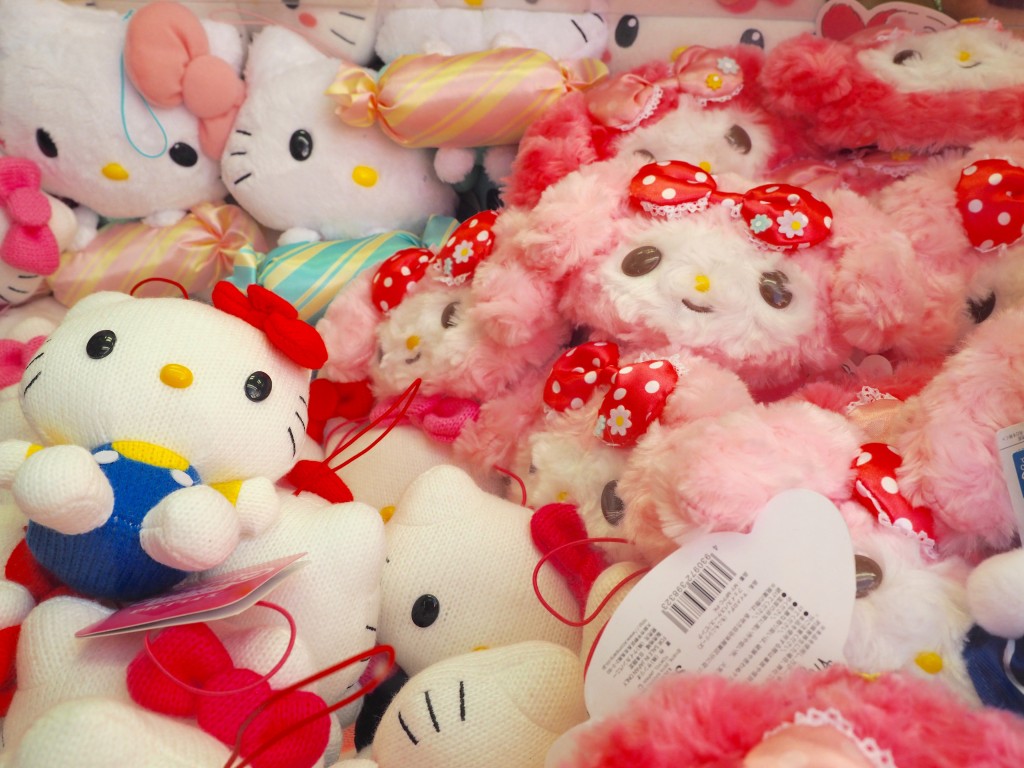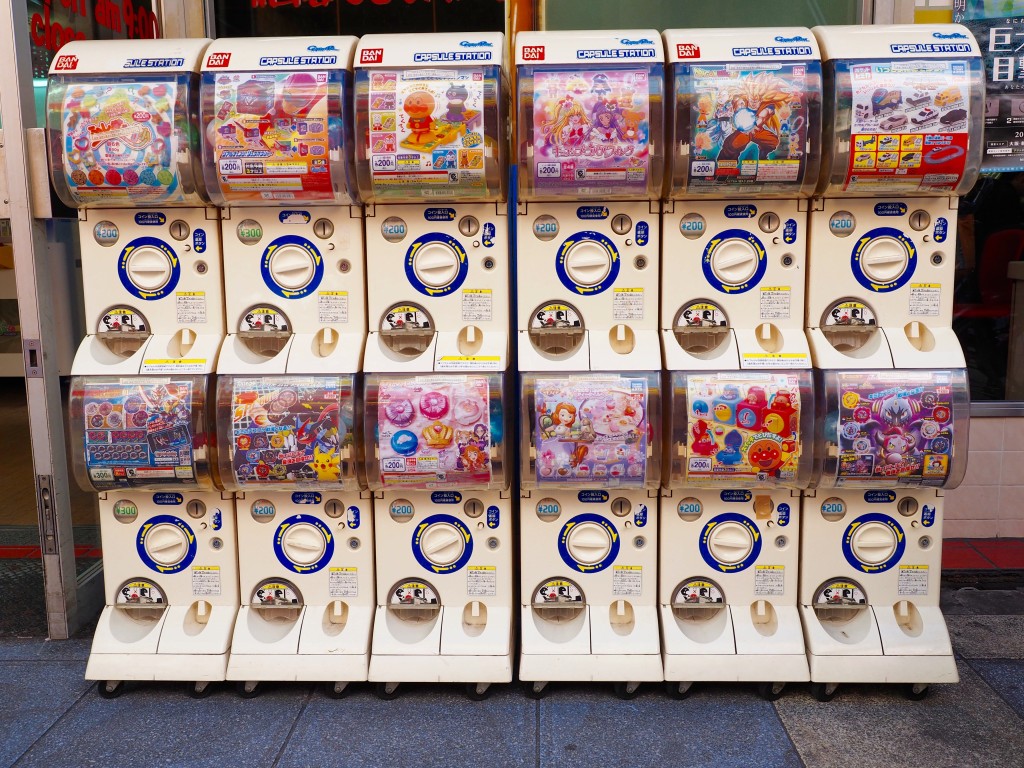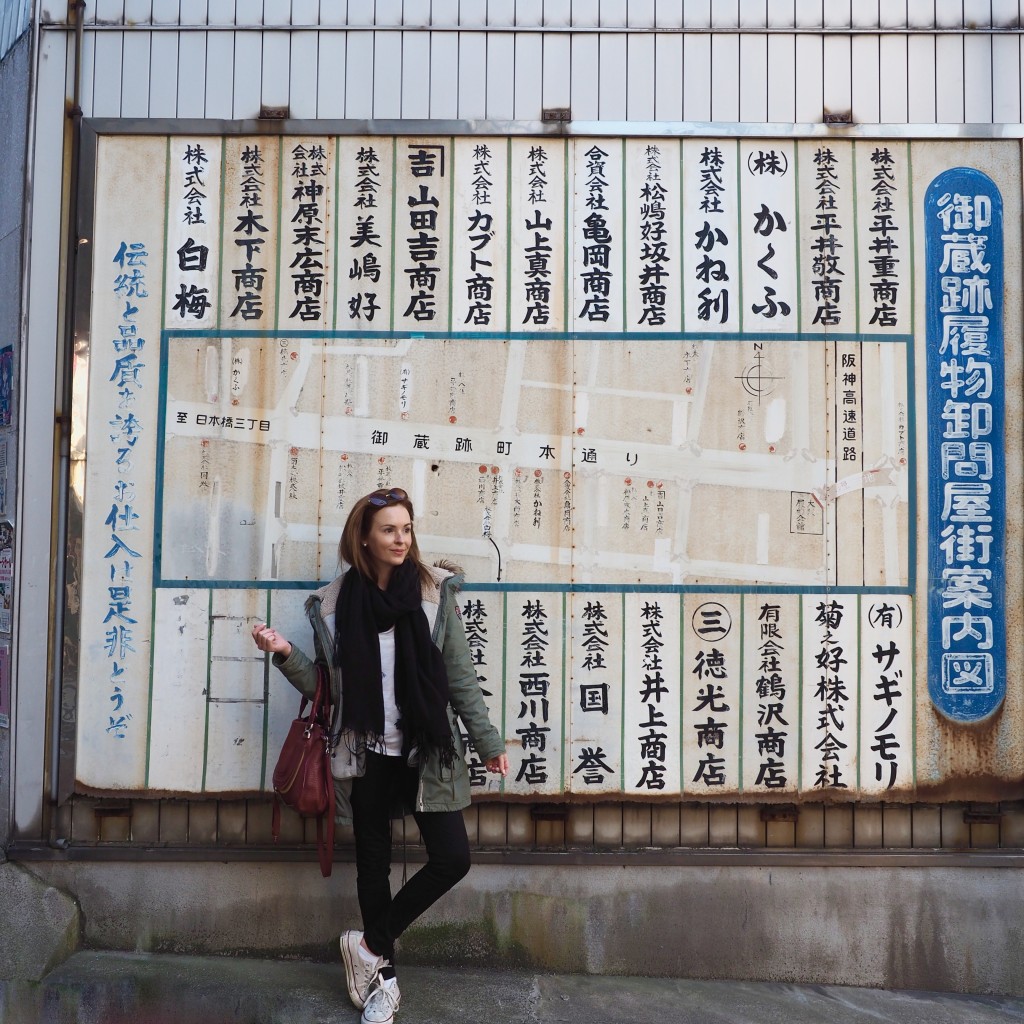 Guide to Osaka: Where to Explore More
Shinsekai – This neighbourhood, created in 1912, is a testament to Japan's quirkier side. The area is modelled half after New York (in the south) and half after Paris (in the north) and allows you to walk through flashing neon lights, gaming areas, and see Osaka's quirkier side.
Namba – Also known as the city centre of Osaka, Namba is the most happening part of the city and always bursting with life in the form of crowds, entertainment, and great food! Dotonbori is located in this area and is a great place to wander both day and night for different experiences each time. Put simply, a trip to Osaka would not be complete without spending some time exploring Namba!
Tsuruhashi – This is Osaka's quirky "Korean town" that offers plenty of gritty charm (unlike other clean cut neighbourhoods around the city).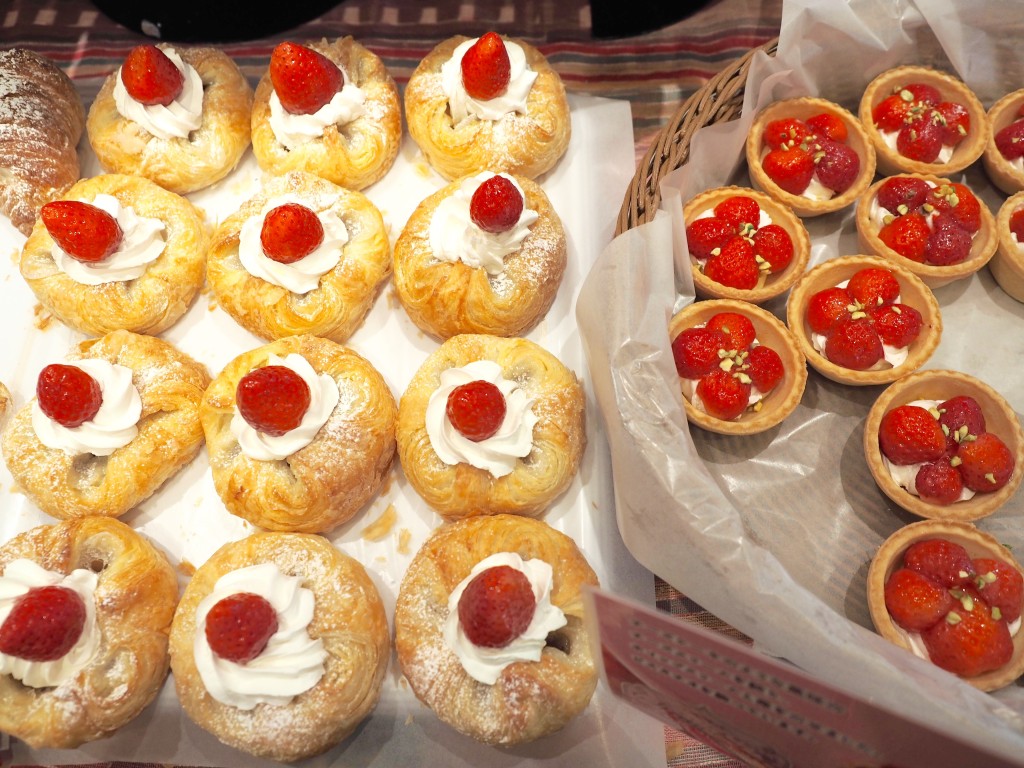 Food to Try in Osaka
Animal donuts – Head to Floresta for these super kawaii animal donuts! They're just 200 yen a piece and are almost too cute to eat!
Okonomiyaki – Another famous battered dish in Osaka is negiyaki – made of flour, water and cabbage with a deliciously rich sauce. Try Okonomiyaki Restaurant BOTEJYU in Dotonbori for some of the cities' best.
Takoyaki – Essentially made of flour batter and octopus, takoyaki is one of Osaka's specialty dishes. You can grab some on the go in Dotonbori at the famous Honke Ohtako.
Negiyaki – Made of thin batter and plenty of spring onions, negiyaki is a great vegetarian alternative to okonomiyaki, which typically includes pork. Try Negiyaki YAMAMOTO for the best (with multiple locations throughout the city).
Taiko-Manju – If sweets are more your style, be sure to try taiko-manju, a cakey-doughy consistency with steamed bean paste oozing in the middle. Gozasouro are located throughout the city and offer a classical take on the dish.
Happy Exploring!