Because everything is bigger in Texas, it wasn't much of a shock to hear that San Antonio is the 7th largest city in the United States and the second largest city by population in Texas after Houston. Learning this within minutes of arriving told me straight away that I'd have to act quick if I wanted to see as much as I could in just a couple of days! For the best places to stay, eat, drink and play, here is my guide to San Antonio!

Checking In: Hotel Emma
Hotel choice wasn't much of a consideration for me as I knew before coming that I didn't want to stay anywhere other than the famous and fabulous Hotel Emma. This hotel has an incredible story with a living history on display throughout the hotel. The hotel exists within The Pearl Brewery, which has become a destination and neighbourhood in itself over recent years, following a massive refurbishment to make this the place to be in town.

The Riverwalk
If you're planning a trip to San Antonio then you'll already be fully aware that the Riverwalk is a must see & do in the city. Many tourists come to San Antonio for this reason alone! Before arriving in San Antonio I didn't really know what the riverwalk was beyond pictures, but when I walked out of my hotel a 30-minute walk from town and landed immediately on the river, I soon realised it is much bigger than I had anticipated!
I soon learned that the river is natural and the city has been built around it to co-exist rather than to exist separately. This aspect of San Antonio is something I immediately came to love – the city is huge and full of skyscrapers, but at the same time it is full of greenery and nowhere is this more present than along the Riverwalk.
If you're visiting during summer as I was, I would recommend doing the walk in the early hours of the morning before the sun is at full steam during the day, or paying $15 for the river taxi which includes a full commentary as you ride along the river.

The Pearl Brewery, Restaurants & Farmer's Market
As I was staying at Hotel Emma I spent a lot of time in the immediate vicinity – not only because it was convenient but because this part of town was much less touristy and full of an incredible array of eateries, watering holes, gorgeous boutiques and a weekend farmer's market.
Farmer's Market – Saturday (9:00am – 1:00pm) Sunday (10:00am – 2:00pm)
Bakery Lorraine – probably the best bakery in Texas. No joke.
Green Vegetarian Cuisine – Vegetarians and vegans rejoice – this is hands down one of the BEST veggie restaurants I have found around the world. There are vegetarian takes on classics like burgers, burritos, etc. or super healthy bowls of quinoa and all the trimmings. I'm telling you – you will LOVE this place!
Nao Latin Gastro Bar – If you're after Latin American cuisine with an incredible cocktail selection, look no further. This place is best enjoyed in groups where you can order lots of choices and try a bit of everything.
Local Coffee – If you want a good coffee whilst exploring the Pearl area, you'll find some of the best here. Okay maybe THE best.
Niche – After you're done eating, have a look at the local stores around the area and pick yourself up a unique souvenir from Niche.
Curio – Another cute gift store I really enjoyed in the vicinity was inside Hotel Emma itself, aptly named "Curio" as a curated selection of home made gifts. The "Hotel Emma room spray" is to die for!!!
Things to Do
As San Antonio is such a huge city there really is no limit to what you can do. Given I had only a couple of days in the city I chose to centre my activities around the city centre – though if you have more time there is plenty to do within the area!
The Alamo – If you are interested in Texan history then you absolutely cannot miss a visit to The Alamo. Be sure to arrive early as lines quickly form mid-morning, though fortunately the line moves fast!
San Antonio Missions National History Park – A UNESCO World Heritage Site, the San Antonio Missions National History Park is another pivotal stop when learning the history of the city. You will need to drive out of town 15 minutes or catch an uber if you're without a car as they are much cheaper than cabs!
Brackenridge Park – One of the most beautiful parks in San Antonio, especially in summer!
Majestic Theatre – Right in the centre of town, the Majestic Theatre is a beautiful theatre inside and an opportunity to see a show with many acts visiting throughout the year from out of town.
Cathedral of San Fernando – A beautiful cathedral in the city both inside and out – also showcases the history of the city!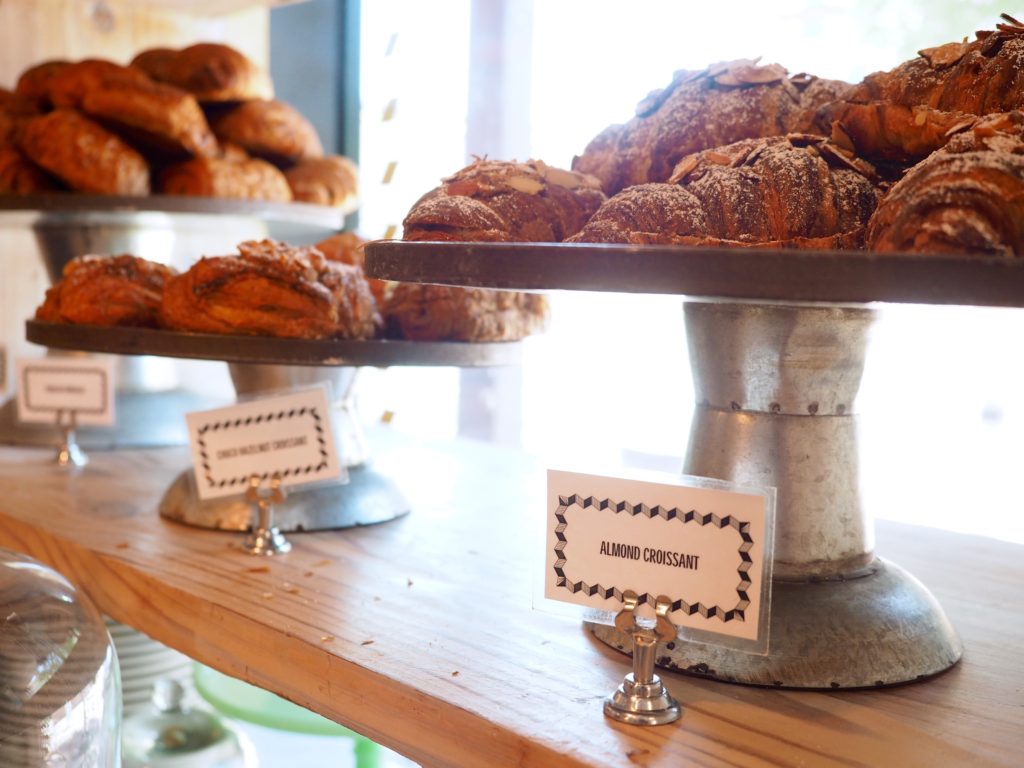 Where to Eat in San Antonio: Top Picks
Bakery Lorraine – best bakery, no questions asked. Pearl Pkwy.
Pollos Asados los Nortenos – delicious local cuisine. 4642 Rigsby Ave.
Green – hands down best vegetarian. Downtown & Pearl Pkwy.