Having visited Florence a number of times (that city is just too darn beautiful not to return when given the chance), on this trip to Italy I was on a mission to explore more of the Tuscan region in the North of Italy – both in towns & their distinct cultures. Travelling South from Florence, I soon arrived in the medieval town of Siena – a city so well preserved that it feels like a time warp of sorts, surely convincing other visitors, not just myself, that we have stepped back a few centuries to truly see what life must have been like in medieval times. As pretty as a film set, Siena soon revealed itself to be much more than a postcard city steeped in history – but also home to very proud people, evident through conversation, street cleanliness, and food offerings (this is Italy after all!) To aid in making the most of your visit to Siena, here is a complete but Quick Guide to Siena!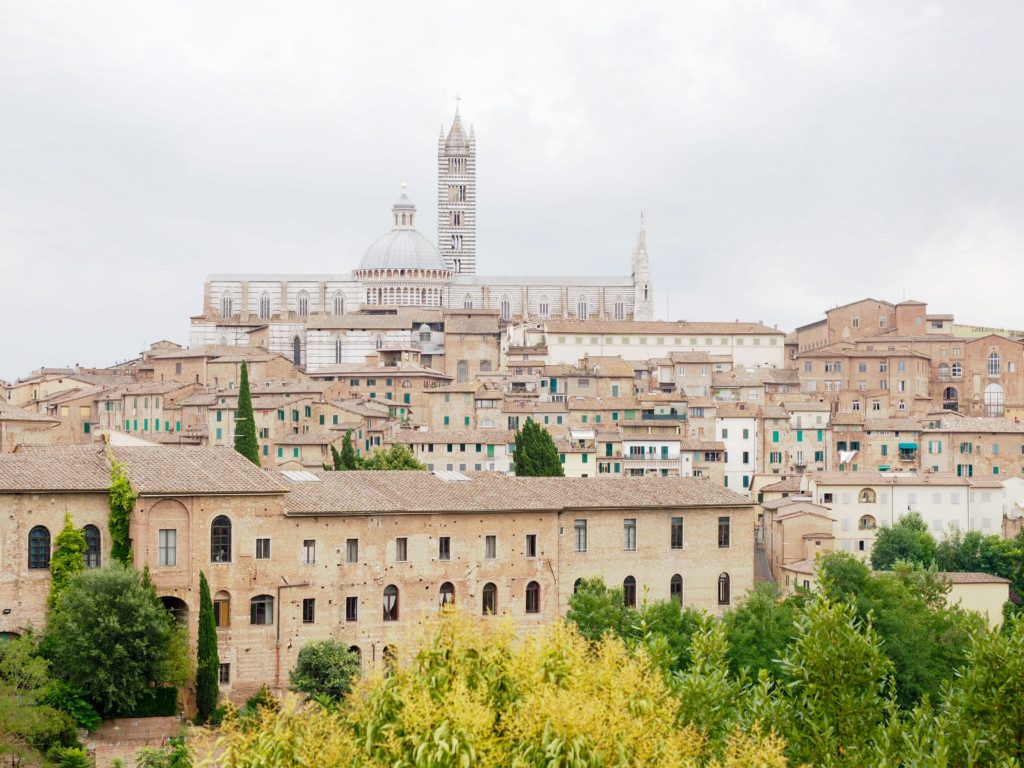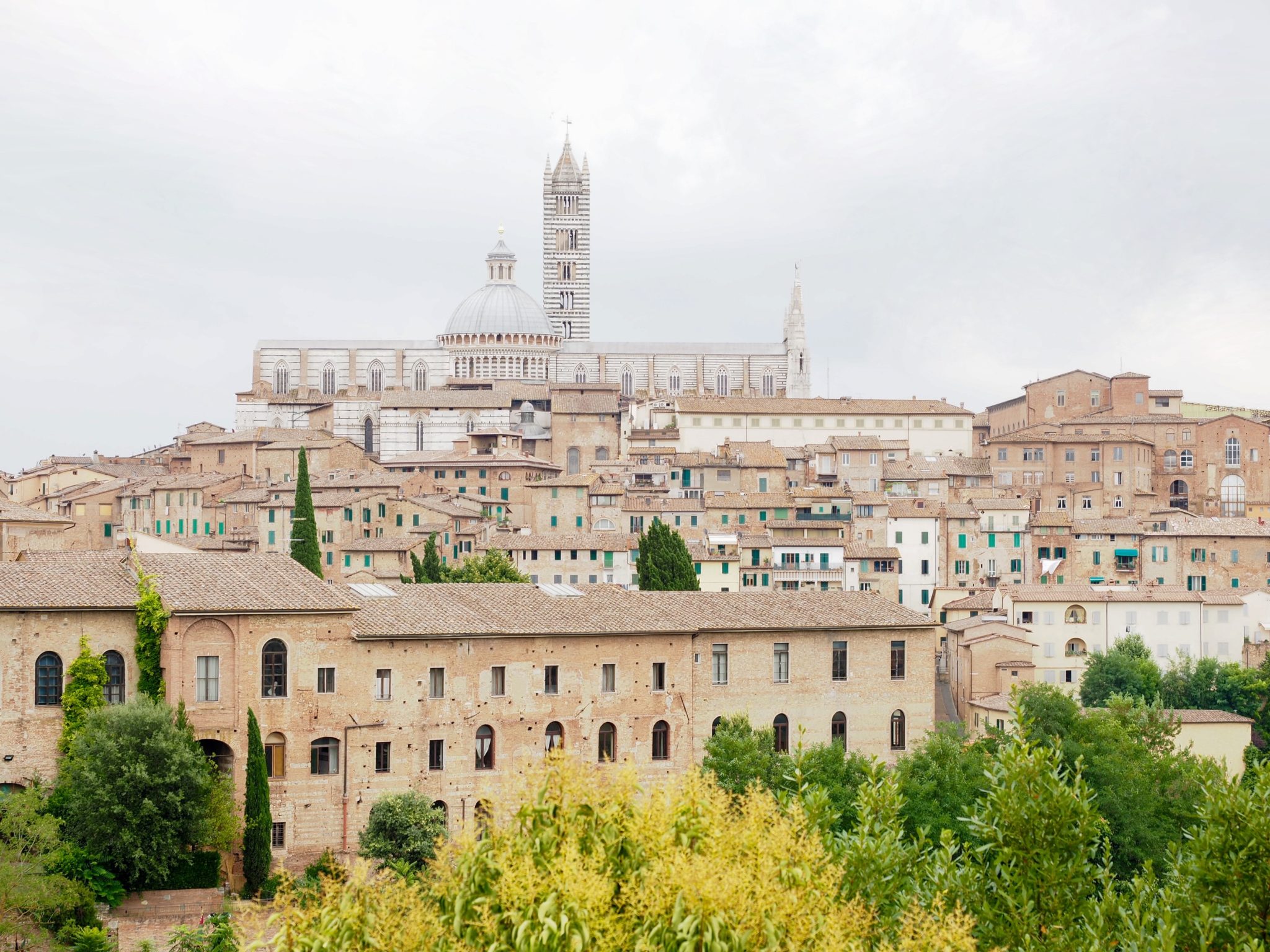 Introducing Siena!
Before its final defeat by Florence, Siena was an independent city-state brought to wealth through successful banking. Whilst all Italians are known for keeping a strong hand on longstanding traditions, the Sienese keep one particular tradition very close to their hearts, known as the Palio race, conducted each year in summer. The race attracts locals and tourists alike for an incredible festival-like experience where neighbourhoods of Siena race against one another in the Piazza del Campo. However the race is not in any way put on for tourists visiting, as it is to this day taken very serious by locals (so be prepared for a little chaos and an abundance of crowds!)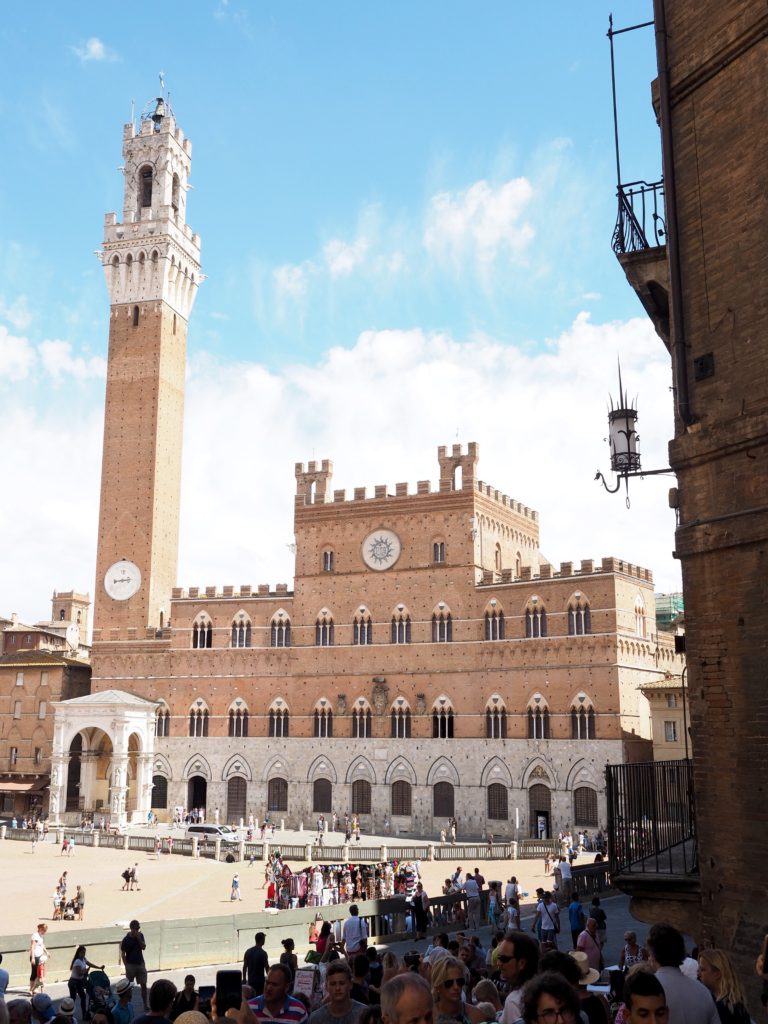 What to See and Do in Siena
Piazza del Campo
At the centre of town you will find Piazza del Campo, a uniquely round-shaped piazza which hosts the twice annual Palio race (in summer time). From here you are within walking distance to all of the attractions listed below, and will find it is near impossible to drive within the city, so best to park outside and make a day of it exploring the sights on foot!

The Palazzo Publicco
Located on the Piazza del Campo is this historical building which served as the City Hall of Siena for more than 800 years. Be sure not to miss Ambrogio Lorenzetti's famous frescos displaying "good and bad government" and if you dare, begin the climb to the top of the Torre del Mangia! There are more than 400 steps to reach the top, but the views over the city are said to be incredible (no, I did not dare!).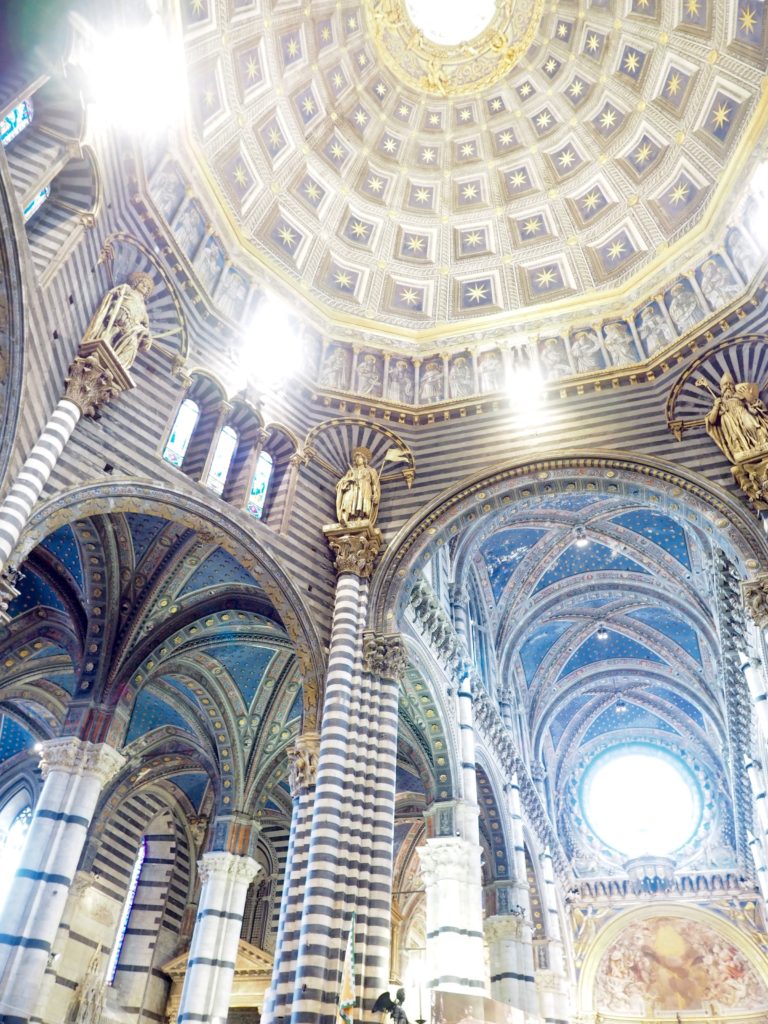 The Duomo
Another sight for the eyes is the mesmerising Siena Duomo. The facade of the cathedral is incredibly intricate and full of detail, however the interior is yet another marvel in itself. The black and white striped columns give this cathedral a luxurious feel, with no expense spared in displaying the historical wealth of Siena. Be sure not to miss "The Library" room for an incredible ceiling (pictured below).
The Pinacoteca
For the art lovers out there, you'll find a full collection of national works inside the Pinacoteca Nazionale. This museum shares the history of Siena, with a specific focus on late medieval and Renaissance works.
The Palazzo Salimbeni
As banking has been so prominent in creating such a thriving city as powerful as Siena, you might find it interesting to visit the Palazzo Salimbeni, built in 1472 and the headquarters for the banking corporation responsible for Siena's great wealth and prosperity. Even if you don't enter the building itself, the exterior is well worth a visit!
The Palio Race
If you happen to chance your visit over the running of the Palio race (twice in summer), it would be a shame not to witness the event! Tourists should be aware that this is by no means a show for tourists – the crowds are large and often chaotic, so prepare yourself for the action!
Siena Jazz Festival
Another great summer event is to attend the Siena Jazz Festival. Even if you don't like (or think you like) Jazz music, it is well worth experiencing for the atmosphere!
Climb the Torre del Mangia
If you dare, you could climb the 400+++ steps to the top of the city tower – but with so many steps it is most certainly not for the faint hearted!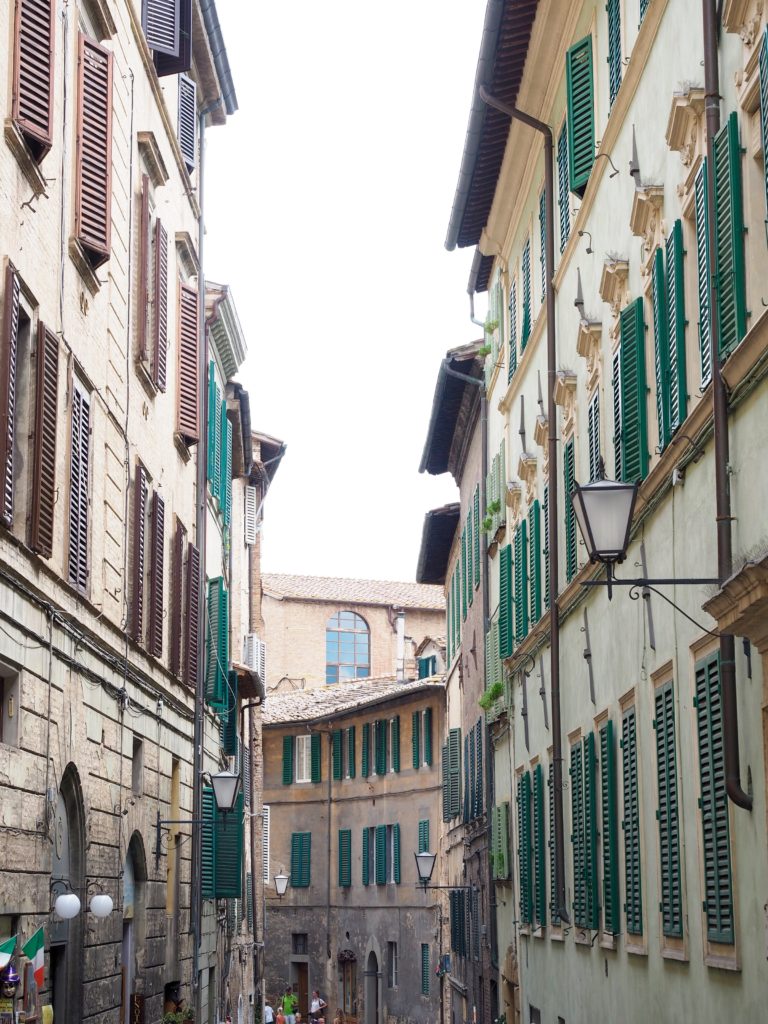 Off the Beaten Path
Visit a Winery
To get a full taste of Tuscany (both literally and figuratively), an absolute must experience for the region is to visit a local winery. Just outside of Siena you will find a wide variety of wineries – best to ask a local where you'll find your preferred wines and go from there (after all, spontaneity is all part of the adventure!)
Sample Regional Food in Siena
During my time in Siena I had a great range of Sienese food typical to the region. As a vegetarian, my favourite was the bruschetta! I also found Sienese almond cookies to be delicious and of course you MUST try panforte!!!
Visit Montestigliano Olive Estate
For the foodies out there, be sure to wander beyond the city walls and visit nearby Montestigliano Olive Estate. Trust me when I say it will be a lunch to remember!


More on Tuscany:
Highlights of Italy – Where to visit in Tuscany
You can't go to Florence & not see these 20 attractions
A Quick Guide to San Gimignano
I flew to Tuscany on a direct route with Qatar Airways. Flying from Australia, this meant just two flights to reach the Tuscan region: Melbourne – Doha & Doha – Pisa. I would highly recommend this route for travellers interested in basing their trip in Tuscany, a region that warrants at least one, but up to three weeks to discover. With thanks to Qatar Airways for welcoming me to experience Tuscany on this new direct route!