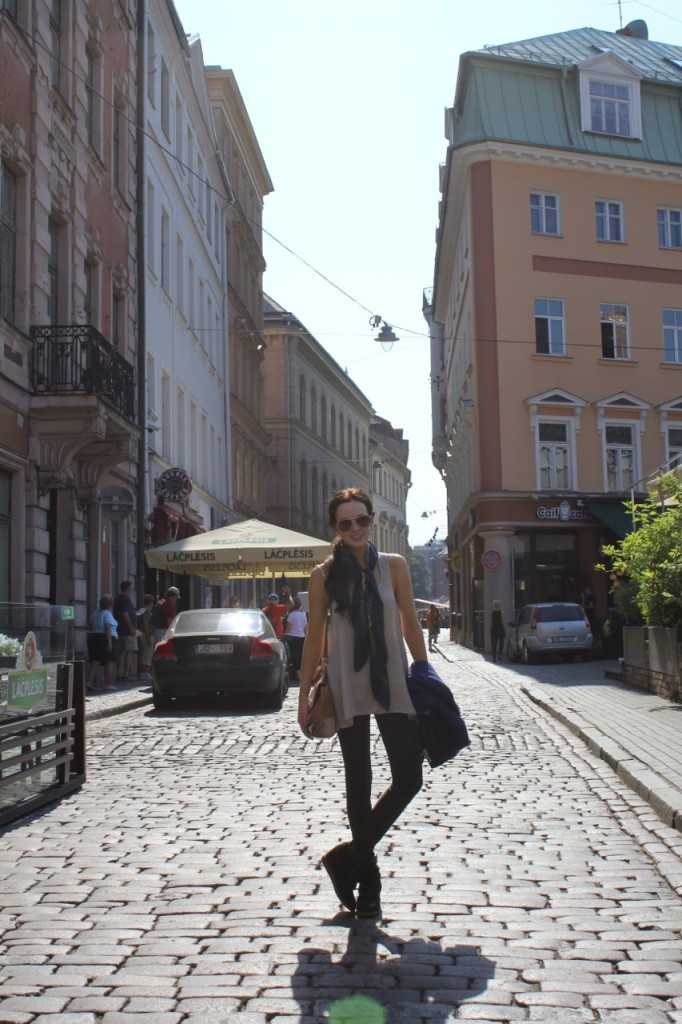 If you're lucky enough to visit the Baltics, a visit to the capital of Latvia, Riga, is an inevitable stop on your travels and indeed an unsung highlight of Eastern Europe! Despite having visited the Eastern states before, this was my first visit to a Baltic state and I had just one day to explore the capital of Latvia.
In Riga for One Day
If you find yourself in Riga for one day only, you can rest assured this is the perfect city to relax and unwind for a day. There's plenty to keep you busy for a day, but not too much that you're rushing around trying to squeeze everything in. Riga is, in fact, the perfect one-dayer.
The Main Square
The cities' main attraction for visitors is the Old Town Square. You'll find yourself winding through cobblestone roads of various widths and lengths to get there, but it isn't too difficult to find if you just ask a passing local or take a guess. Riga is not that big, so it is difficult to get properly lost!
Three Brothers
Another great stop in the Old Town is the "Three Brothers" buildings, located not too far from the main square.
Saint Peter's Church
Although you'll see enough churches in Europe to last a lifetime, the third and final noteworthy attraction in the Old Town is Saint Peter's Church.
If you have more time on your hands….
Other great attractions if you have more time are: Nativity Cathedral, Freedom Monument, Vermanes Garden, and the Latvian War Museum.