The pyramids of Giza, the Taj Mahal, the Fjords of Norway… these are all things I would really love to experience in my life. What all of these have in common, however, is that I have never experienced any of them. But the Pacific Coast Highway, known to be one of the world's most scenic road trips, is somewhere that (at the time of writing this post) I have had the pleasure of visiting.
And I mean it when I say this is 'up there' with some of the best things in the world you should experience at least once in your lifetime.
There are many different variations of how one can experience the Pacific Coast Highway – i.e. do you venture North or South? Should you start in LA or San Francisco? Should you spend one day, two days, four days or one week on the trip? There are plenty of questions, and I'm glad to say I've got your answers.
Here's my experience from the Pacific Coast Highway –
aka "Highway 1" – one of the world's most scenic drives.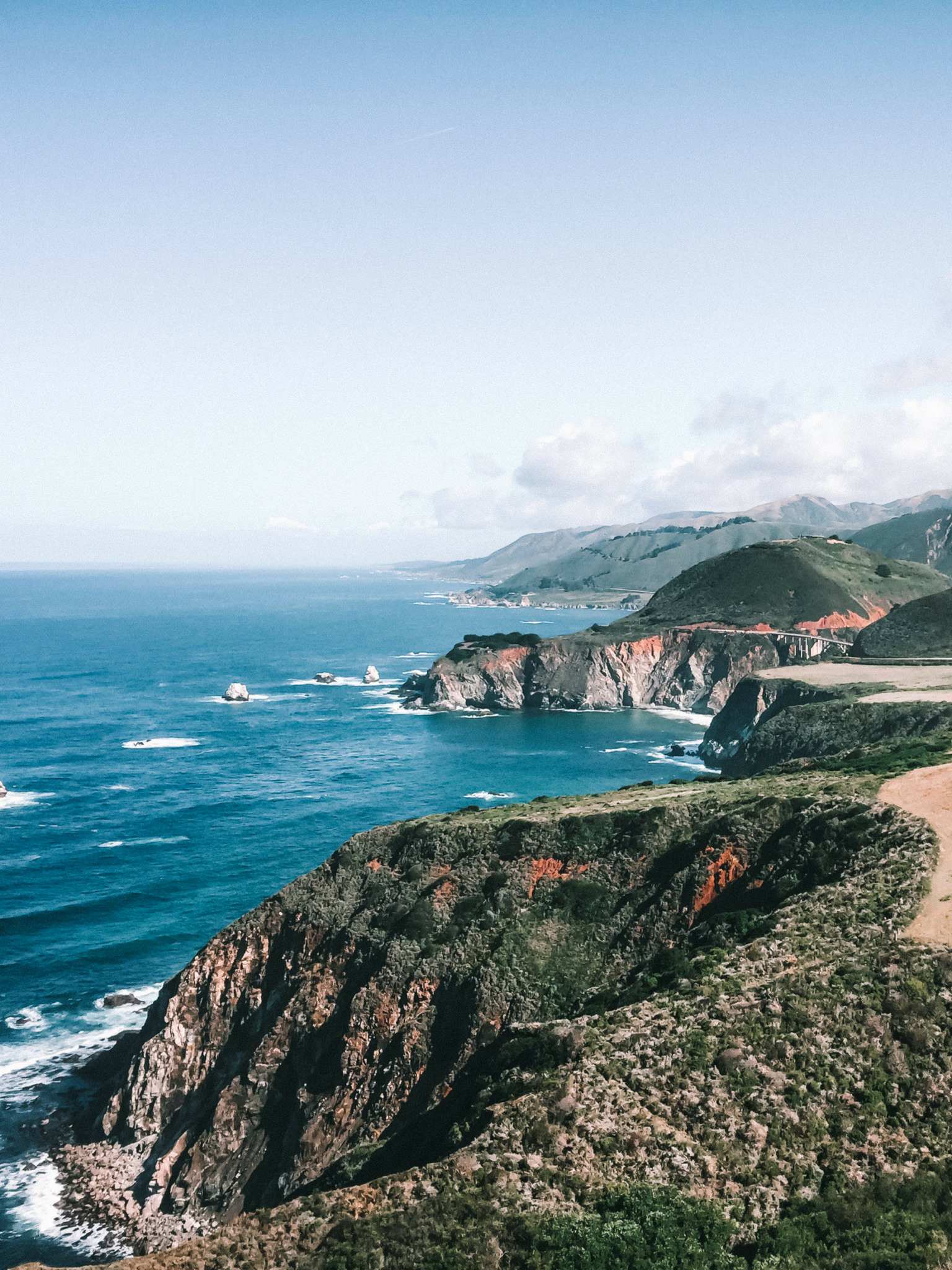 From The Bay to LA on the Pacific Coast Highway
Your first question will likely be:
Where should I start and end my road trip? Many choose to start in Los Angeles heading north, but you'll find slightly less traffic by beginning the journey in San Francisco ("The Bay"), and heading south to Los Angeles. Some even choose to go further North or South, but the most popular route is to travel between San Francisco and Los Angeles on the Pacific Coast Highway.
Your next question will likely be:
How long should I take to do the Pacific Coast Highway? This, of course, is subject to personal preference and your availability, but I wouldn't recommend any less than 2 nights in San Francisco, 2 nights on the Pacific Coast Highway, and 2 nights in Los Angeles. Most choose to stay longer in the big cities (San Francisco and Los Angeles), but for the road trip, you should spend at least two nights on the California Coast. Some choose to do the road trip in one day (not at all unachievable, but you will miss a lot of the magic that comes from taking your time and enjoying each moment).
Next I'm sure you're wondering:
Where should I stop along the way? To which I would say it is hard to go wrong. Before I ventured off on my Highway 1 Adventure, I had a deafening fear of 'missing out on something'. To combat that, I made a list of things I should absolutely in no circumstance miss along the way. These included:
Do Not Miss:
San Francisco – Golden Gate Bridge, Alcatraz, Fisherman's Wharf, Riding a cable car, and Union Square.
Read more: The top 10 things to do in San Francisco
California Coast – Santa Cruz Boardwalk, Monterey, Carmel, Big Sur, San Simeon, Pismo Beach, Santa Barbara, Ventura
Read more: 13 incredible sights on the Pacific Coast Highway
Los Angeles – Malibu, Santa Monica Pier, Beverly Hills, Hollywood Ave, Disneyland, Universal Studios, Warner Bros Studios
Read more: The Best of LA in One Day
And finally,
Where should I stay overnight? Another common question that will depend on how long you plan to stay on the coast. Generally speaking, I would not recommend staying the night inside Big Sur National Park. It is much more expensive here – in terms of accommodation, food, and gas. Sure, it is still beautiful, but if you have a higher budget I'd recommend splurging on some nice accommodations in the seaside village/town of Camel, or splurging on a night of luxury in time-warped Santa Barbara (this is California's golden age). Most travellers choose to stay a night in Monterey/Carmel, and a night in Santa Barbara. If you're on a budget, however, you might alternatively consider Cambria and Ventura.
San Francisco – Monterey/Carmel – Santa Barbara – Los Angeles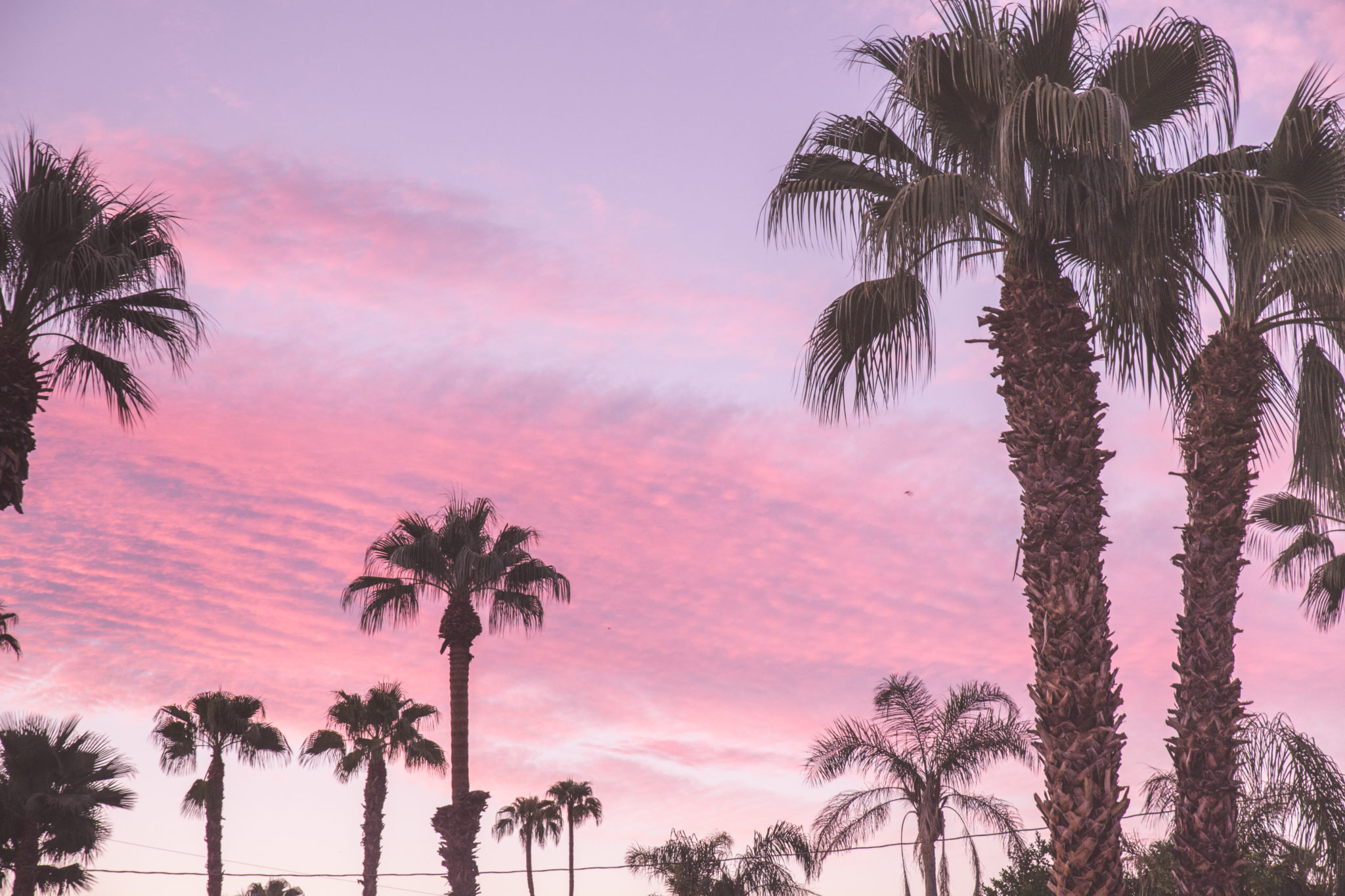 The Logistics:
Renting a car – A common question regarding this trip was in relation to my car hire. I booked my car hire through the Skyscanner Car Hire app which gave me the best deal by comparing a range of operators who would allow:
a) one-way car rental; and b) under 25 car rental (I'm 23). There was no fee for the one-way car rental, but there was a small fee (around $25 per day) for being under 25 years of age. The lowest age for care hire was 21.
Should you go it alone? Yes! I had a blast driving down Highway 1 solo – which, I should also note, was a challenge in itself as in Australia we drive on the opposite side of the road. It took a couple of hours to get used to and be able to drive confidently, but after a while it all flows naturally.
Should I wait and go with friends? Yes! While I was happy to go it alone, I must admit I am a firm believer that road trips were made for a bunch of friends getting together and are much more fun this way. Thankfully I had Mr. radio station to keep me company on the journey.
Is it expensive? No. Before taking this trip I had read everywhere that this would be an expensive trip. However, by using the "go everywhere" tool to book my flight, by using the care hire app to book the cheapest car rental, and by booking "last-minute" accommodation, I saved a tonne of cash. I also saved money by grabbing snacks from local supermarkets to cover breakfast and lunch, and tried to eat out a couple of times for dinner to enjoy local cuisine (of which California has it COVERED!).
Next in this series: Where to Stop on the Pacific Coast Highway