New Zealand is a bucket list destination for many travellers and I find myself no exception to the rule. And my ideal escape to the iconic country located in the pacific? Road tripping the South Island.
The allure of epic landscapes, seemingly endless ski resorts and road trips where the journey is just as much the destination are just a few reasons I find myself returning to the South Island for another winter getaway. If you're considering a road trip around the South Island of New Zealand, here's a complete itinerary for the perfect amount of time to enjoy what is on offer in a 2 week itinerary for New Zealand's South Island.
The Itinerary:
Road Tripping the South Island
Day one: Arrive in Queenstown
Days two & three: Queenstown
Days four, five, six: Cardrona Ski Resort
Day seven & eight: Wanaka
Days nine & ten: Twizel & Mount Cook National Park
Day eleven: Dunedin
Days twelve & thirteen: The Caitlins
Day fourteen: Queenstown
Note: you can choose to explore the South Island in a circuit style (above), or by flying in to Queenstown and out of Christchurch, or vice versa. There's no right or wrong way to do it – just choose the best option for your flight path.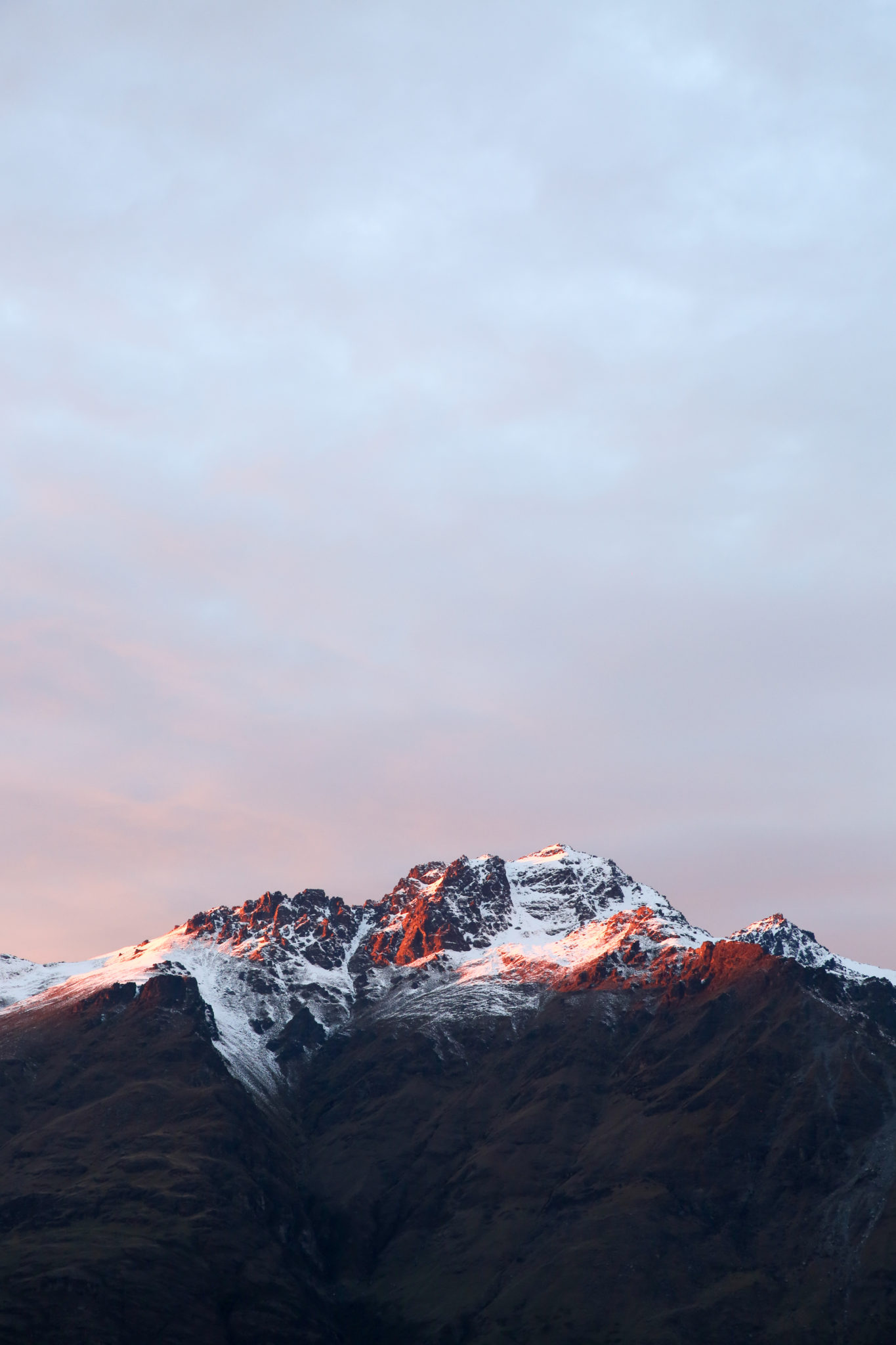 Three Days in Queenstown
As the crowning jewel of the South Island, Queenstown is the perfect entry and exit point to begin and end your adventures, especially if you're more of an active traveller looking for plenty of adrenaline to pump up your road trip! Queenstown is famously home to the bungy jump, a handful of ski resorts and not to mention an absolute foodie haven!
WOW FAVES:
Bespoke Kitchen – The king of breakfast and brunch in Qtown. Try the vegan snickers bar and dairy lovers: prepare to be converted!
Yonder – Second cafe choice but equally as popular among the locals.
The Sherwood – Hipstier digs with a mean Sunday roast and vegan-friendly options a plenty. In winter there's mulled wine: I repeat: MULLED WINE!
Routeburn Track – One of the many trails around town but arguably the best short day hike.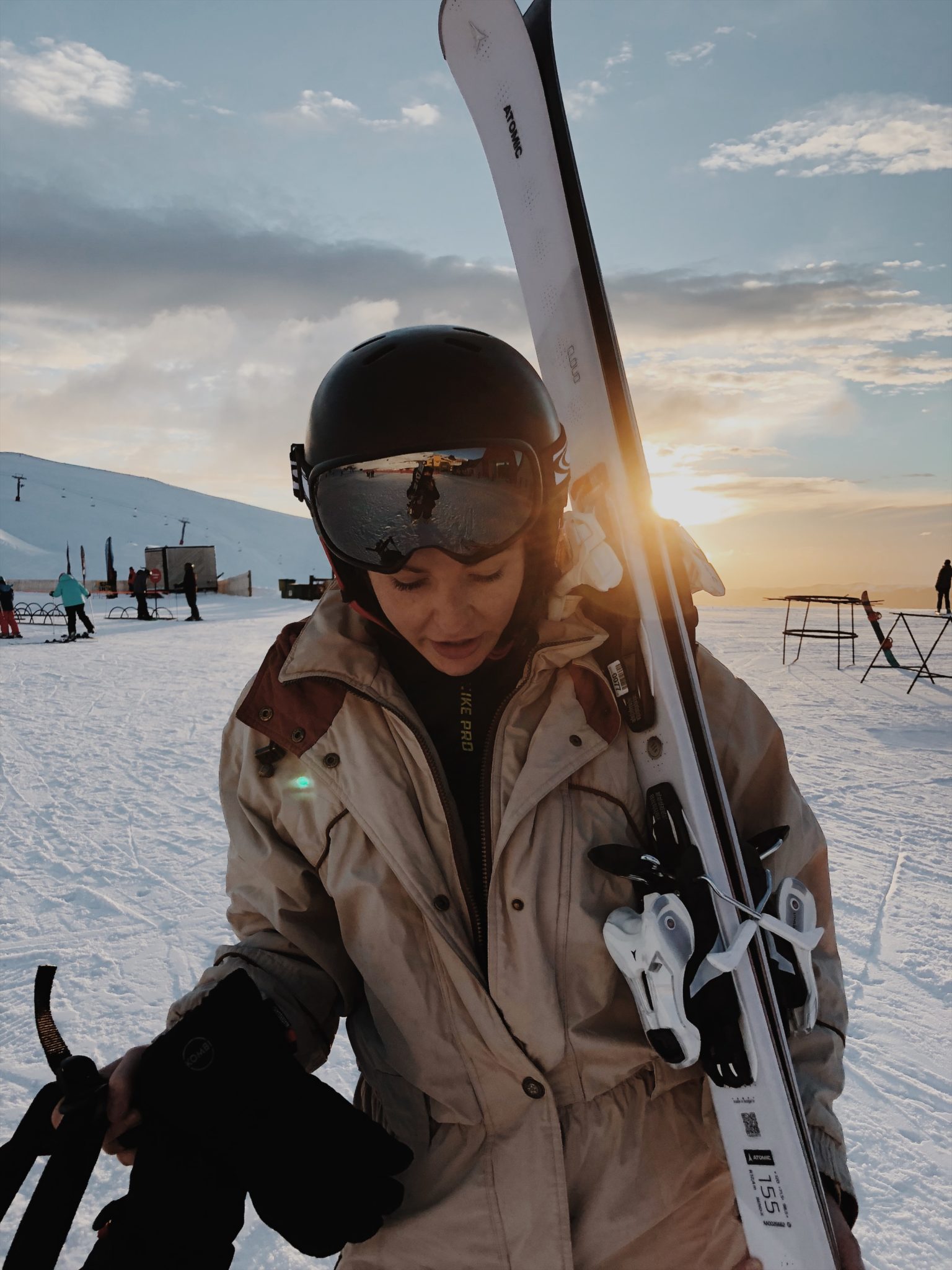 Three Days on the Slopes at Cardrona
If you're coming to the South Island in winter, there's a high chance you're planning on hitting the slopes and whether you're a beginner or self-dubbed pro, there's something for everyone around Queenstown and Wanaka.
While The Remarkables (affectionately dubbed "the marks") is the most popular choice for visitors to Queenstown, I've found the slopes a little further out of town to personally be more favourable.
Cardrona is a great option for beginners and intermediate skiiers, with a couple of green runs, mostly blues, and a handful of blacks.
If you're more of an adrenaline junkie, head on over to Treble Cone where ski runs are mostly blacks and double-blacks, with some challenging terrain and much less crowds than you'll find around Queenstown or even at nearby Cardrona (especially in the school holidays!)
If you're planning on heading up the mountain at Cardrona or Treble Cone, a more preferable base for accommodation would be Wanaka, just a 1-1.5 hour drive from Queenstown.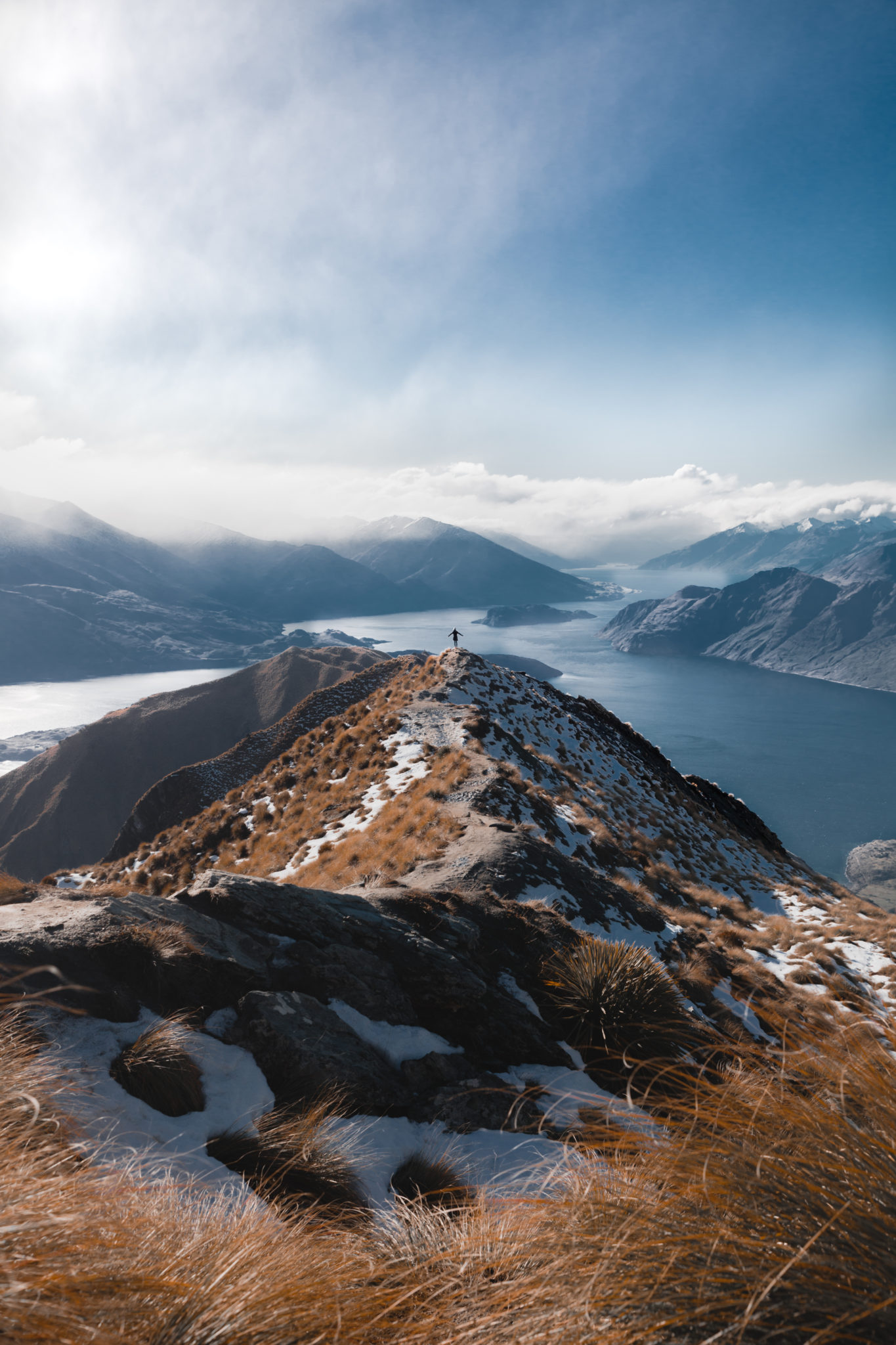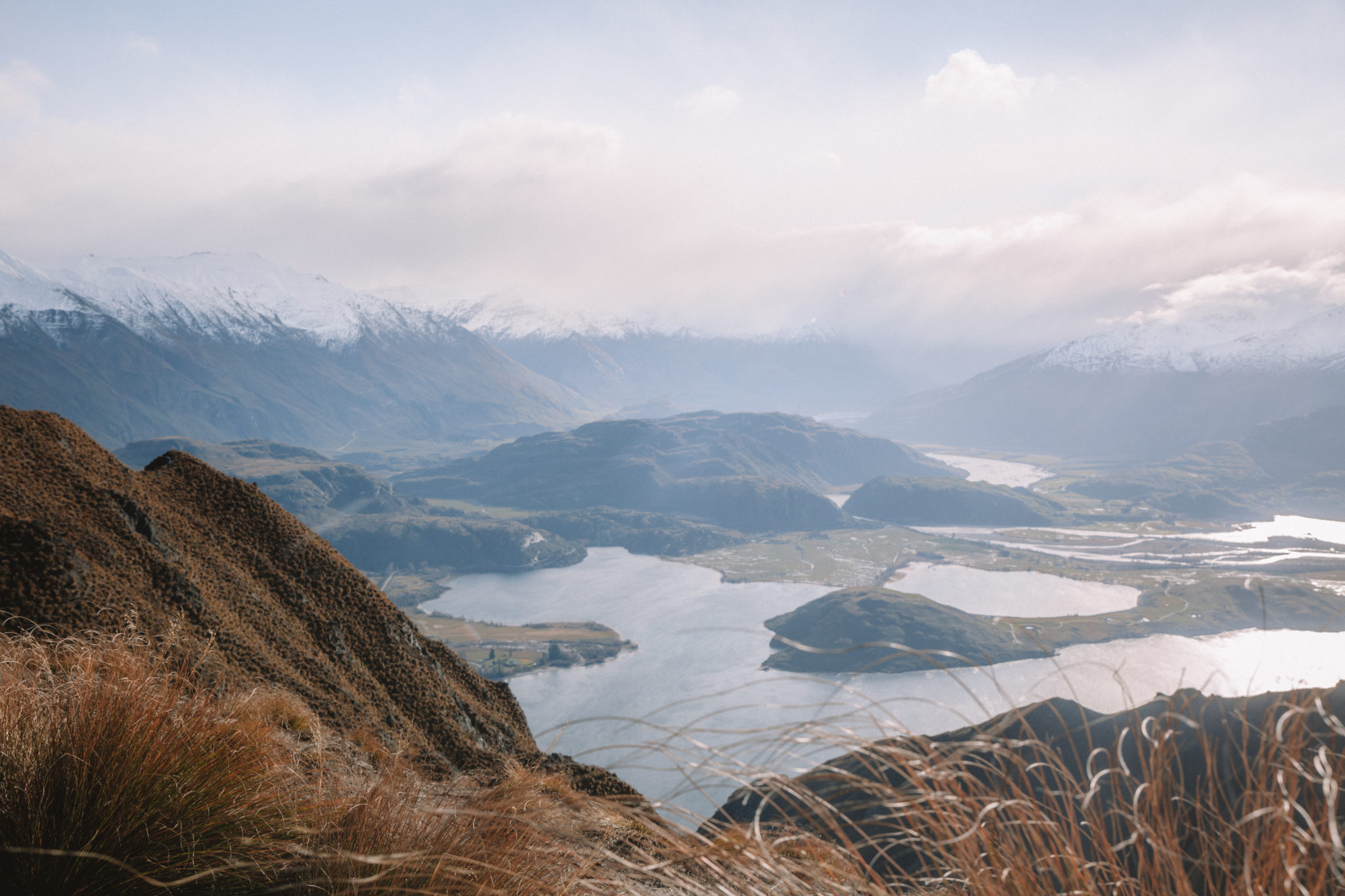 Two Days to Explore Wanaka
The next stop on your South Island adventure is a personal favourite of mine and has a well-earned reputation for being the cooler cousin to Queenstown. There are less people, more quirky eateries and parking in the city centre is mostly free, which makes for an all-in good time. I'd recommend at least two days here, more if you plan to use this as a base to ski or board the surrounding ski slopes.
WOW FAVES:
Federal Diner – Hip cafe with a great lunch and dinner menu. There's free wi-fi and plenty of seating, just be sure not to make eye contact with the server if you plan to sit for more than forty-five minutes and plug yourself in to the wall.
Fedeli – Adjacent take-away to the diner with some of the most delicious vegan treats you'll find. Try the Snickers-esque bar for a life-changing 2 minutes (or less, if you so prefer).
Coffee Shack – Best coffee in town, especially if you're grabbing a takeaway from this little hole-in-the-wall.
Big Fig – Great little pitstop for takeaway eats to take with you up the mountain (trust me, you'll wanna BYO).
Waste Busters – Vintage clothing store a few minutes drive out of town. Also where I purchased that killer vintage ski suit for a bargain $40 (pictured above).
Roy's Peak – Most popular day hike (4-6 hours approx.) with exceptional views. Don't let the locals talk you out of it for being "touristy", it really is too special to miss.
Dean's Bank Track – Great little mountain bike trail (11km) starting from Albert Town. You can ride around the lake to the start of the track, do the loop, and venture back all within 4 hours.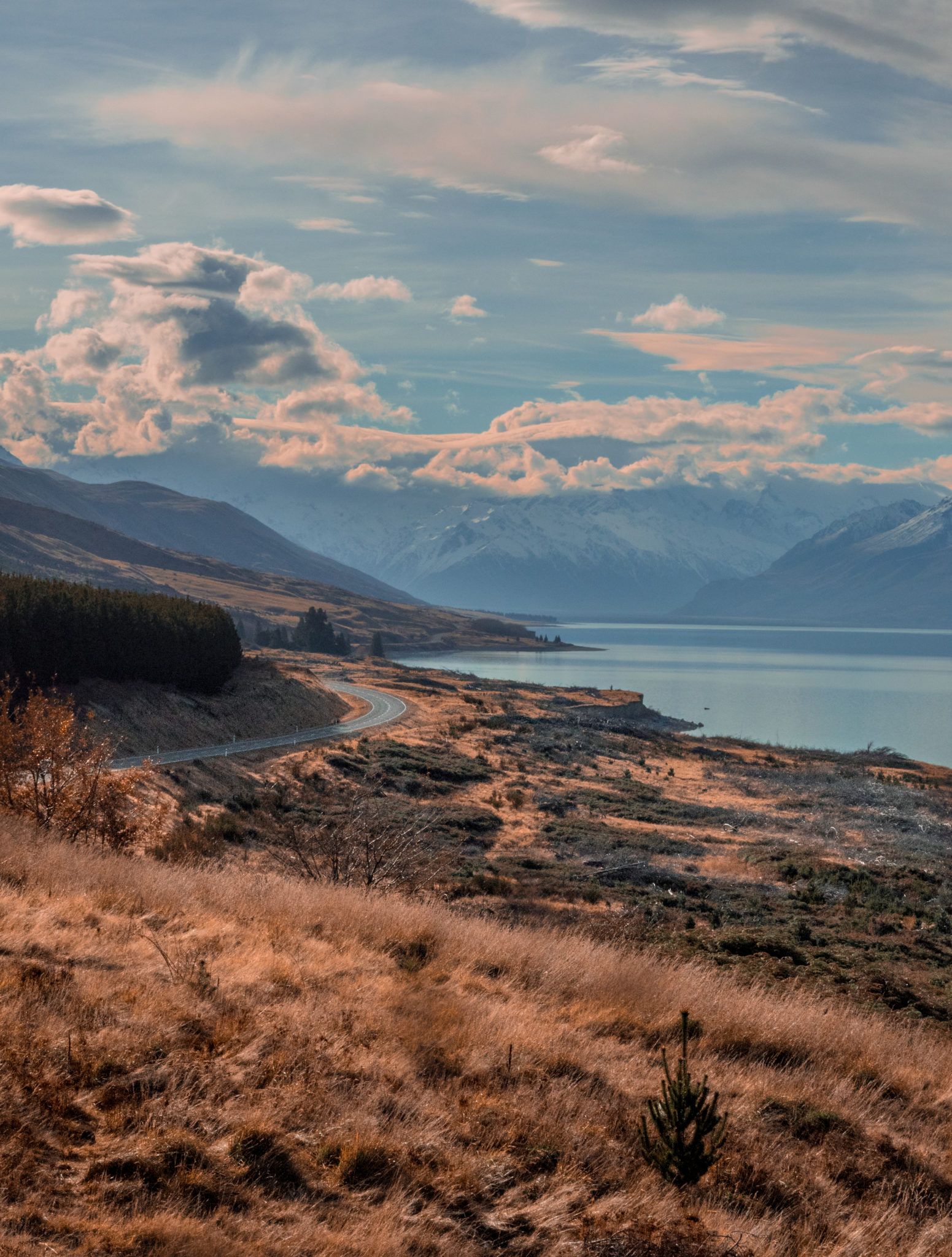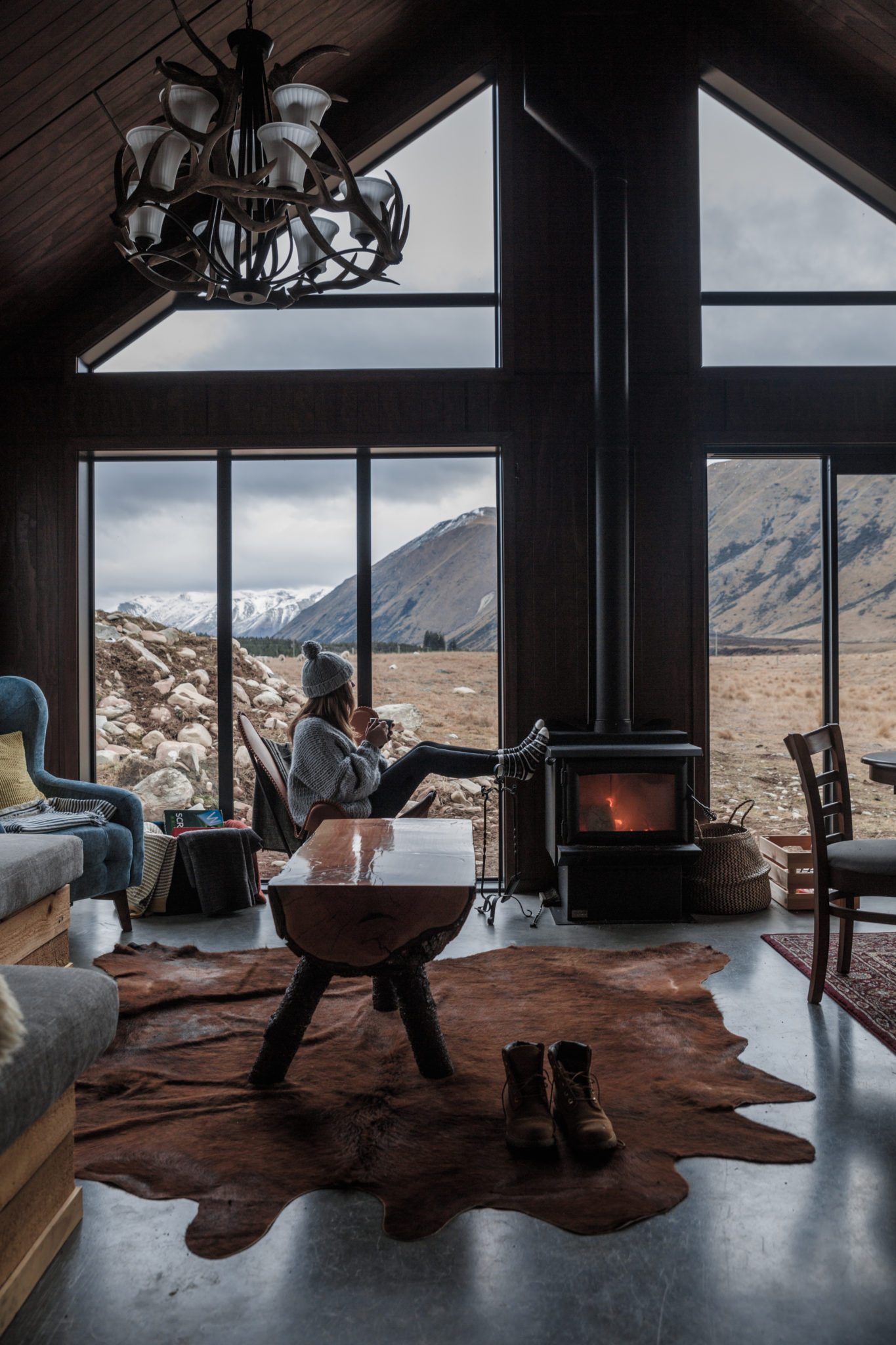 Two Days in Mount Cook
Onwards in to the mountains for my favourite destination on the South Island: Mount Cook and surrounds! Here is where you will enjoy epic scenery to be the envy of all your friends a la instagram, hike in the crispy cool air and take in those epic lake views at Lake Pukaki and Lake Tekapo.
We chose to base ourselves in Twizel at High Country Cabin, an epic winter escape owned by my now dear friend Kenny who is a fellow Aussie and cabin enthusiast.
WOW FAVES:
Hooker Valley Track – The most popular short day hike in the region and for good reason. Check the weather before you depart, though you can't go too wrong on this 3-4 hour return flat track.
Mount Cook Helis and Seaplanes – If you plan on experiencing the Tasman Glacier in winter, this is the way to do it!
HYDRO – Great little vegan-friendly cafe in twizel with free-wifi and ample seating. May have spent a few hours here plugged in to the wall and did not at any time receive "the look" to say my time was up. Bonus!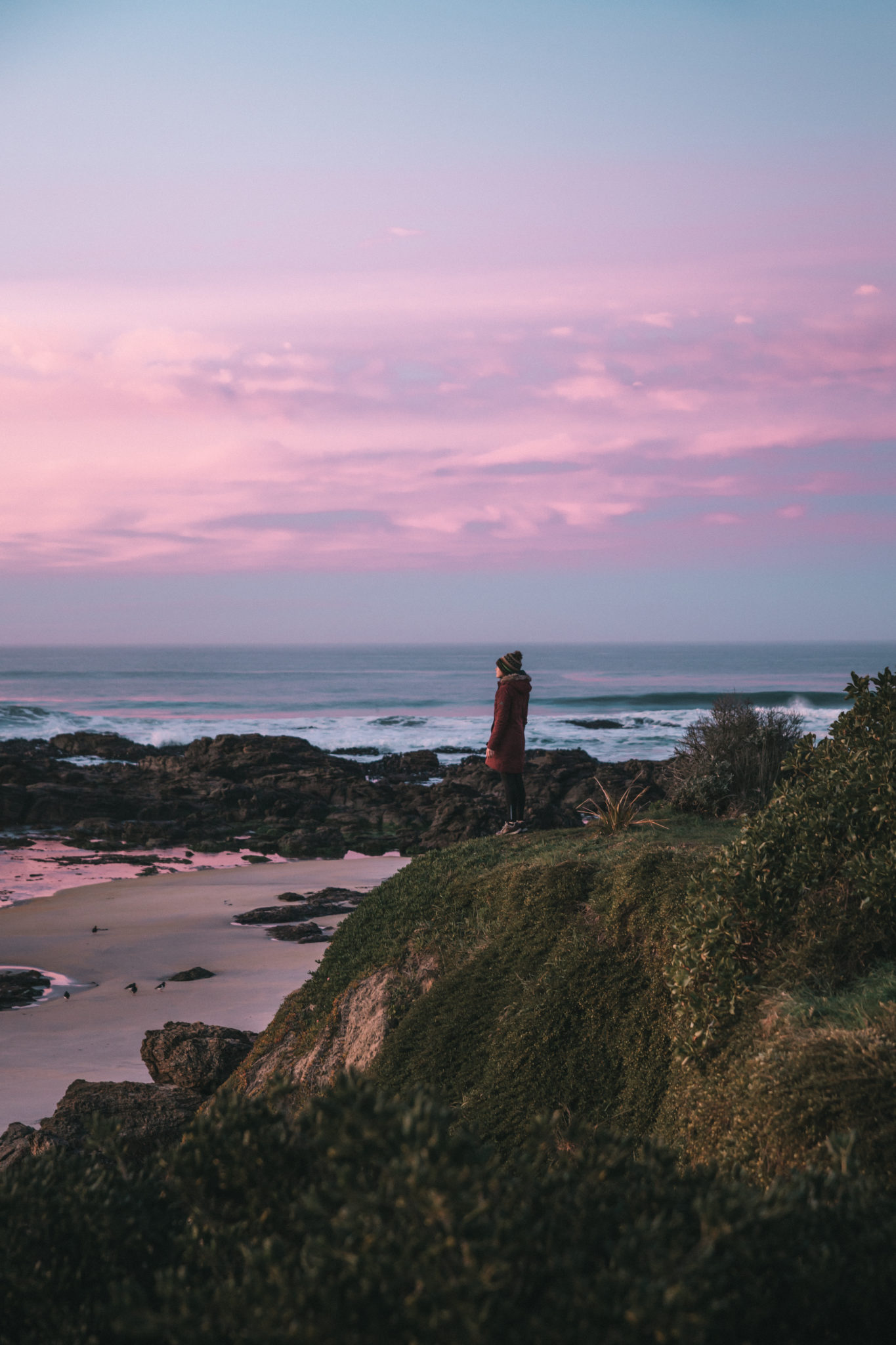 Three Days in Dunedin and the East Coast
Most itineraries road tripping the South Island centre themselves around Queenstown and the West Coast. But I was eager to go "beyond the scenery" and discover more of the South Island. Enter Dunedin, a student-filled coastal city with a great cafe scene and the gateway to the glorious East Coast.
WOW FAVES:
Starfish Cafe – Buzzing little cafe down by the waterfront in Saint Claire's beach. The vegan choc balls in the pastry cabinet were the perfect combo of salty-sweet.
The Perc Cafe – Vegan-friendly deliciousness. Considered by locals to be one of the best spots in town.
Brighton Beach – Great little free camping ground if you're travelling in a van or camper. Wake up by the ocean and take in the sea breeze before you head on your way.
Nugget Point Lighthouse – Probably the most magical sunrise I've experience in New Zealand and totally worth the early wakeup call!
You can see more of my New Zealand adventures on Instagram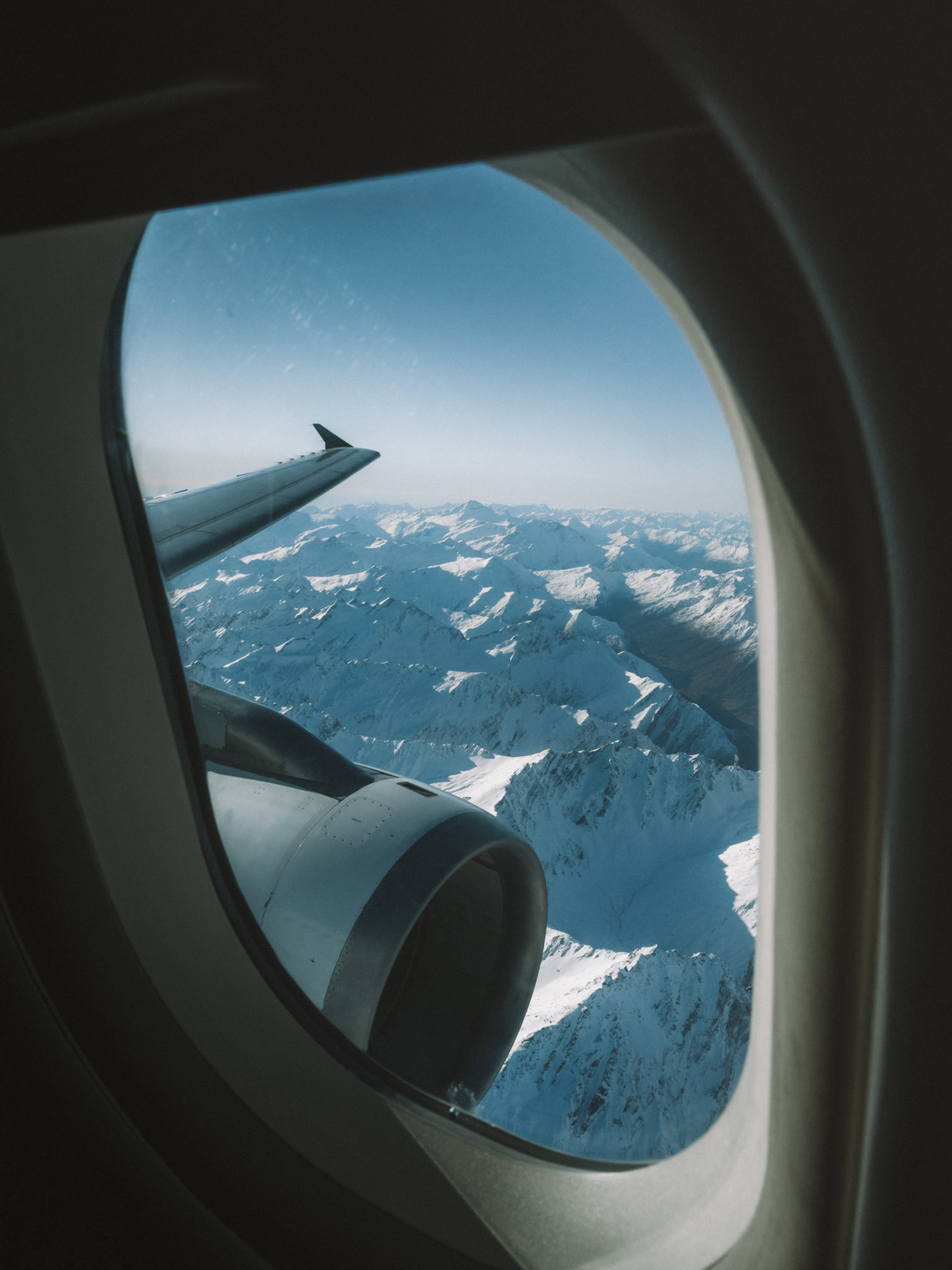 Fly out of Queenstown
We chose to do a loop-circuit of the South Island as it was easier (and in my case cheaper) to fly in and out of the same airport. More often than not Christchurch is much cheaper to fly in and out of, though as our plans didn't have us going that far North, we chose to adventure mostly around the coastlines and mountain ranges in the heart of the South Island.
I'd recommend a final day in Queenstown to unwind, kick back with a glass of wine by the fire and reminisce over your epic two-week adventure before heading toward the airport and onwards in your travels. The most important thing to remember is to slow down, take time to enjoy it, and always look out your window – the scenery is hard to believe!
I hope you enjoy road tripping the south island as much as I did!
SHOP MY LOOK: