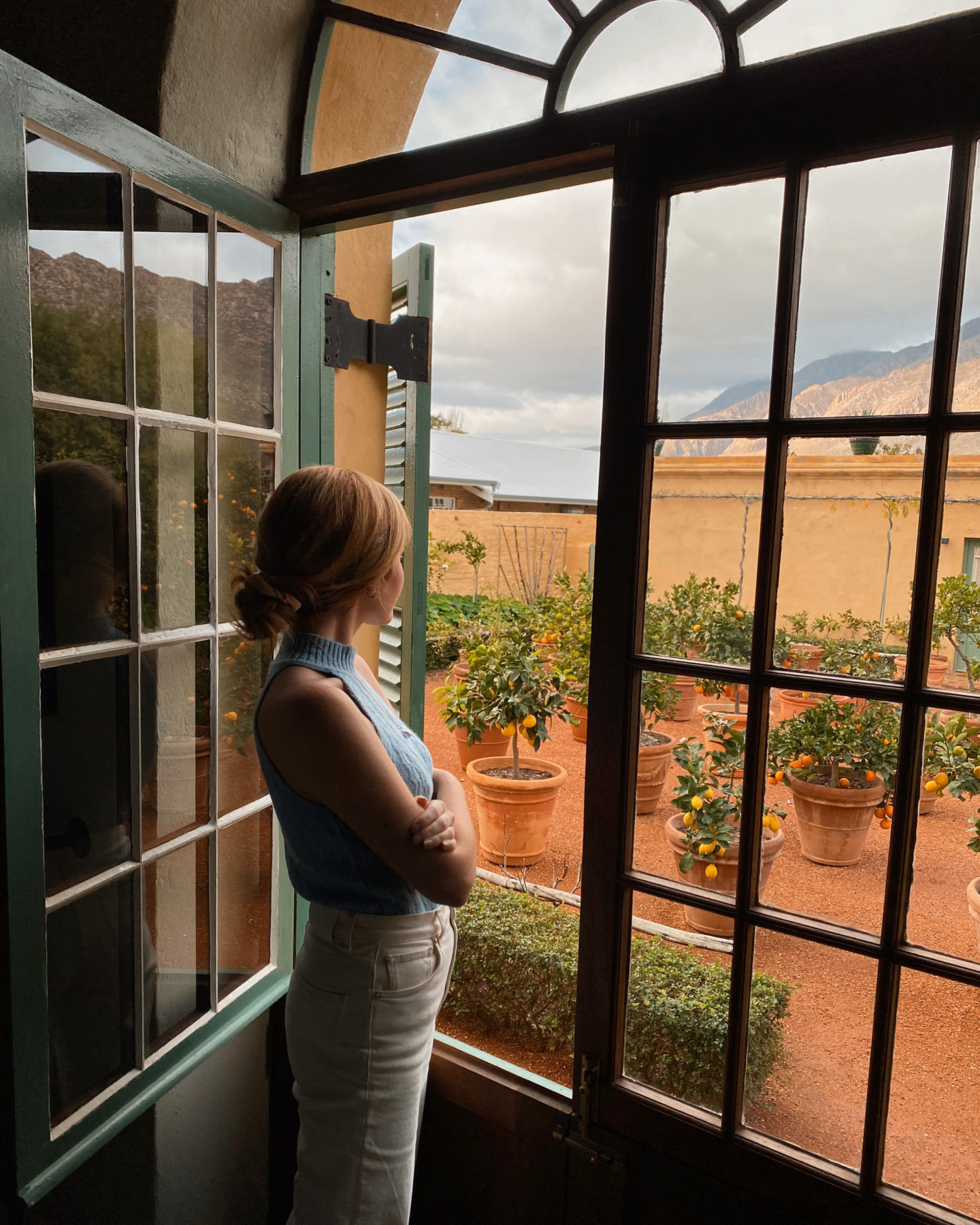 I was scouring the internet for countryside escapes in South Africa when I landed on Jonkmanshof, a boutique property of just two rooms in Montagu. While I hadn't heard of the city (it is a little over two hours from Cape Town), I knew instantly I wanted to go.
I started asking around with some friends here in Cape Town and the unanimous reaction was to visit Montagu. Everyone spoke about how calm and serene the town was, plus the drive there would be enough reason to visit. So we packed our bags and took off for a weekend escape to Jonkmanshof in Montagu.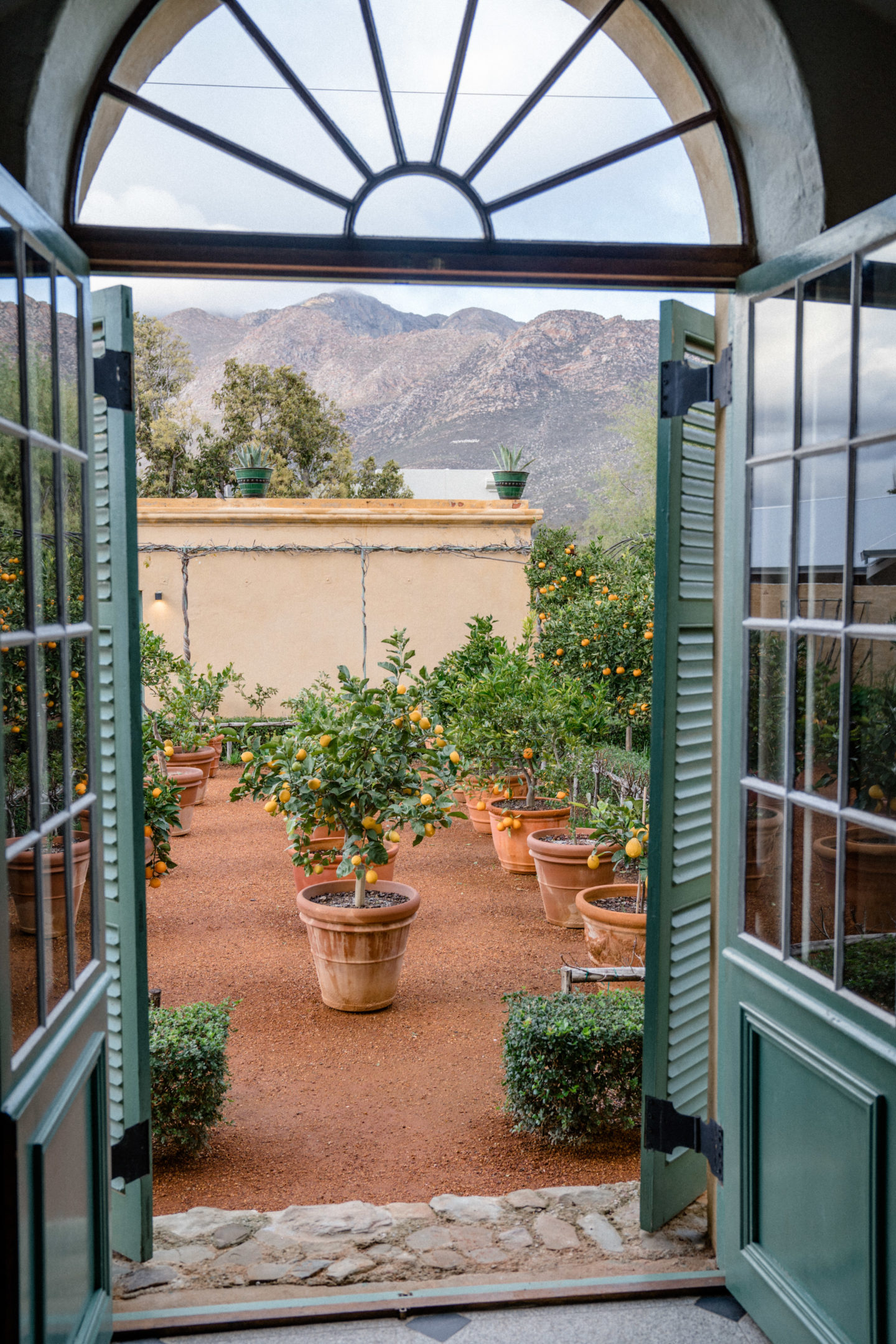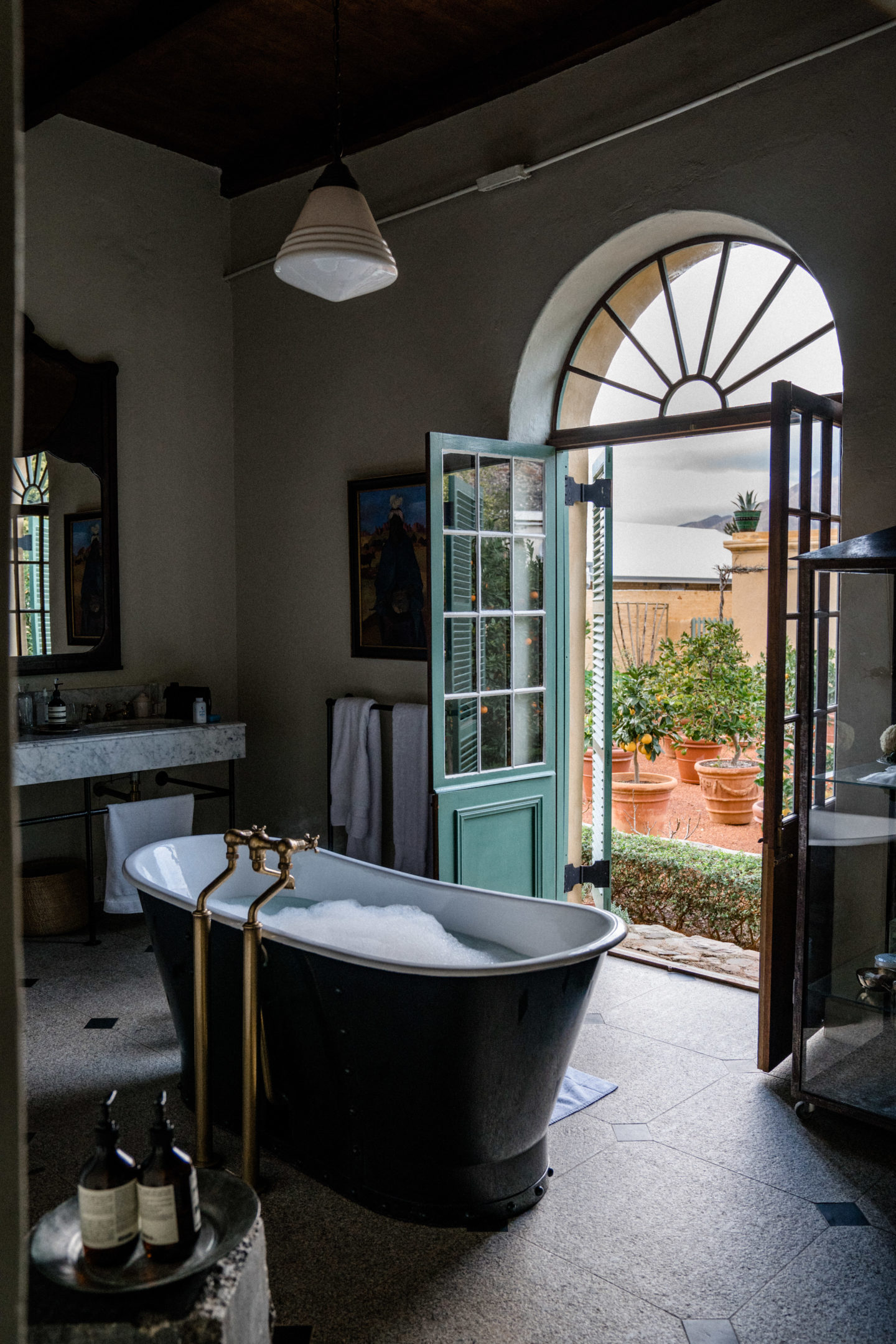 The setting at Jonkmanshof
It was the Jonkmanshof guest house that initially sparked my interest to take a road trip to Montagu. Until I discovered the property, I had never heard of this old Cape Dutch town a two hour drive from Cape Town. And with the allure of a countryside town, the backdrop of an impressive citrus garden and a healthy dose of Cape Dutch architecture, I was sold.
Jonkmanshof is a boutique guest house with just two rooms. We were so lucky to book for a Saturday night and have the entire house to ourselves, as the other couple who were booked in cancelled their stay last minute.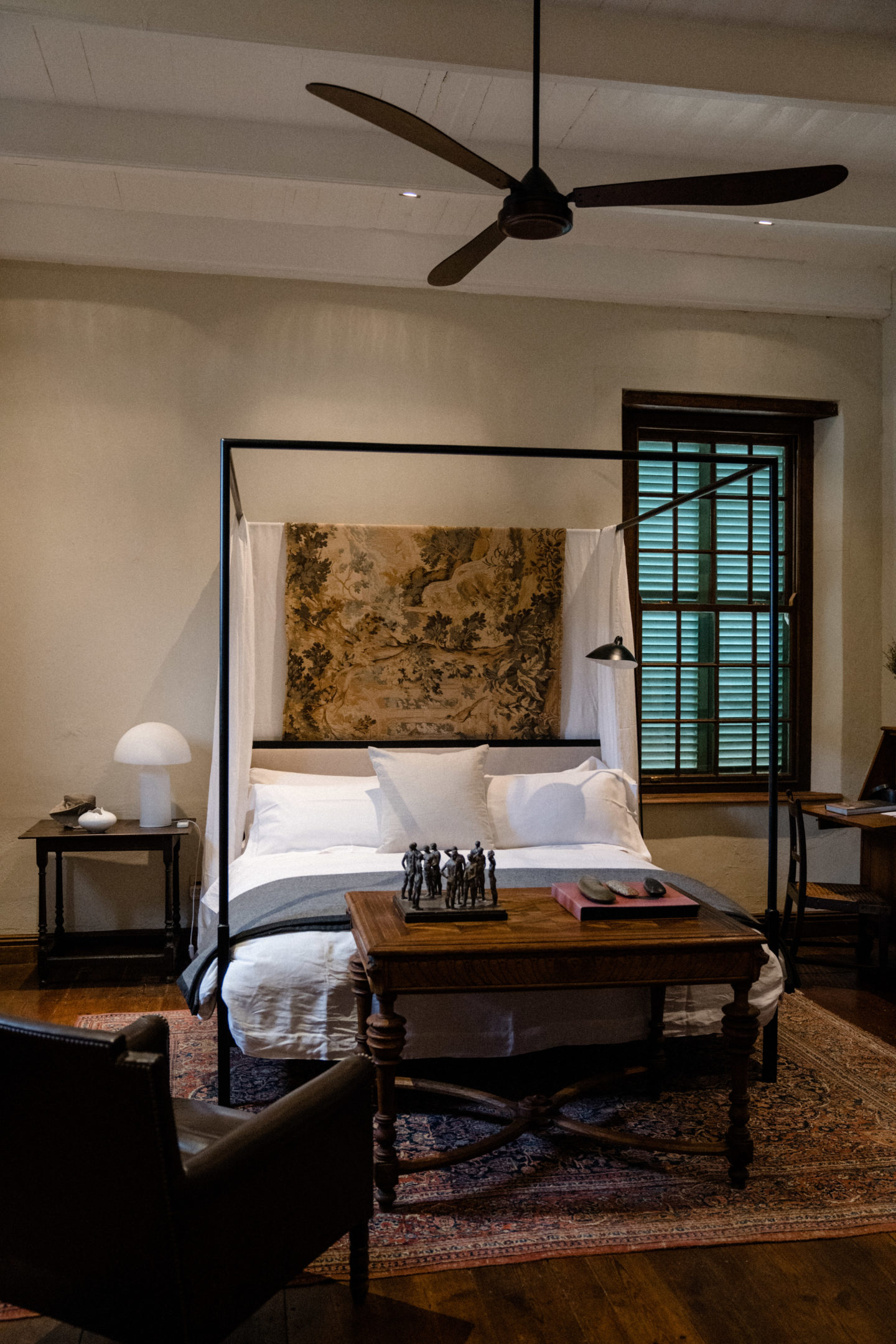 The rooms at Jonkmanshof
With just two rooms, the setting is private and intimate. It was made even better when we arrived to find out we would have the entire guest house to ourselves, which made the experience even more special.
Of the two rooms, we chose the room fronting the citrus garden. This room is slightly smaller in the bedroom but has a large antique tub facing the gardens. It would certainly be my pick of the two rooms!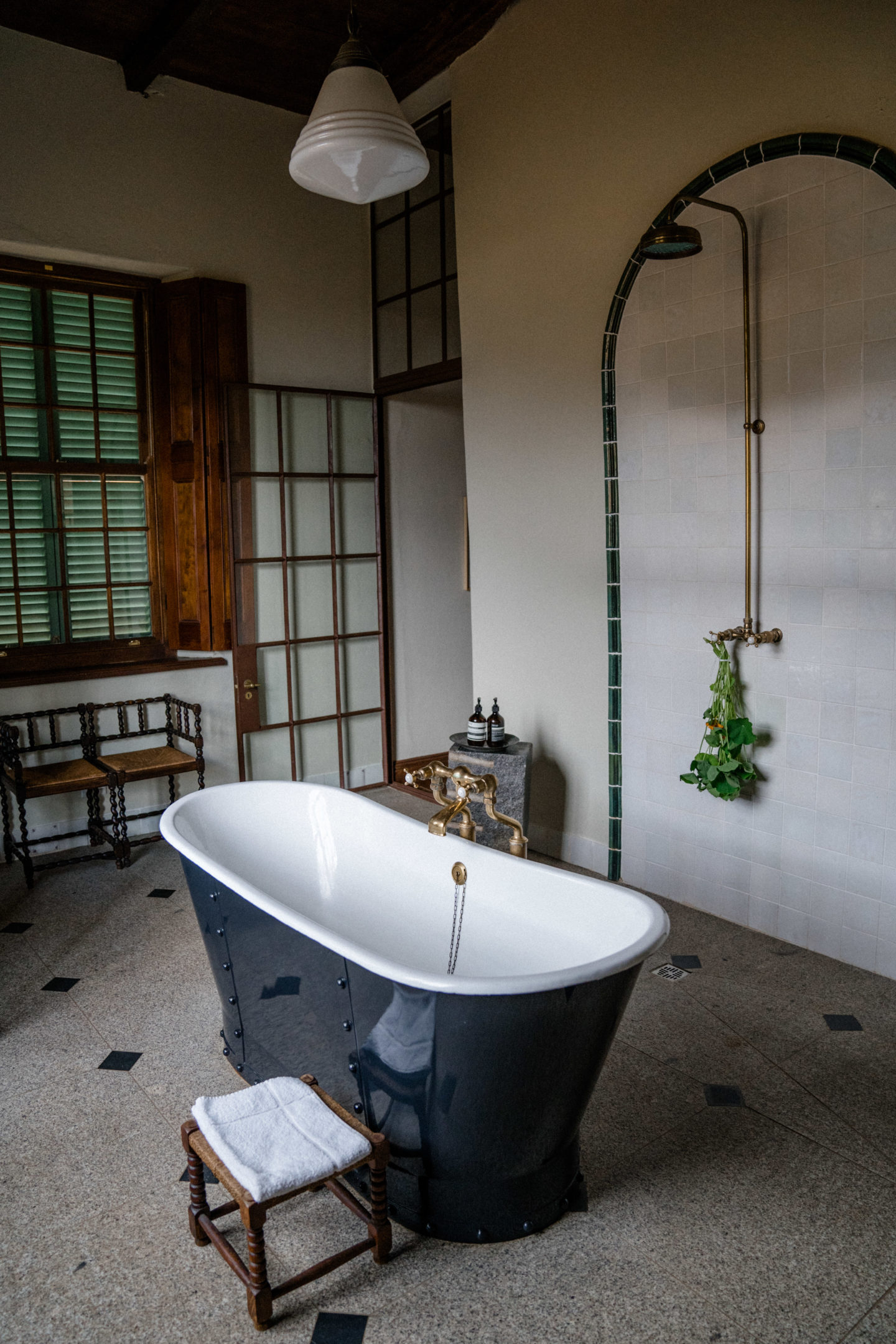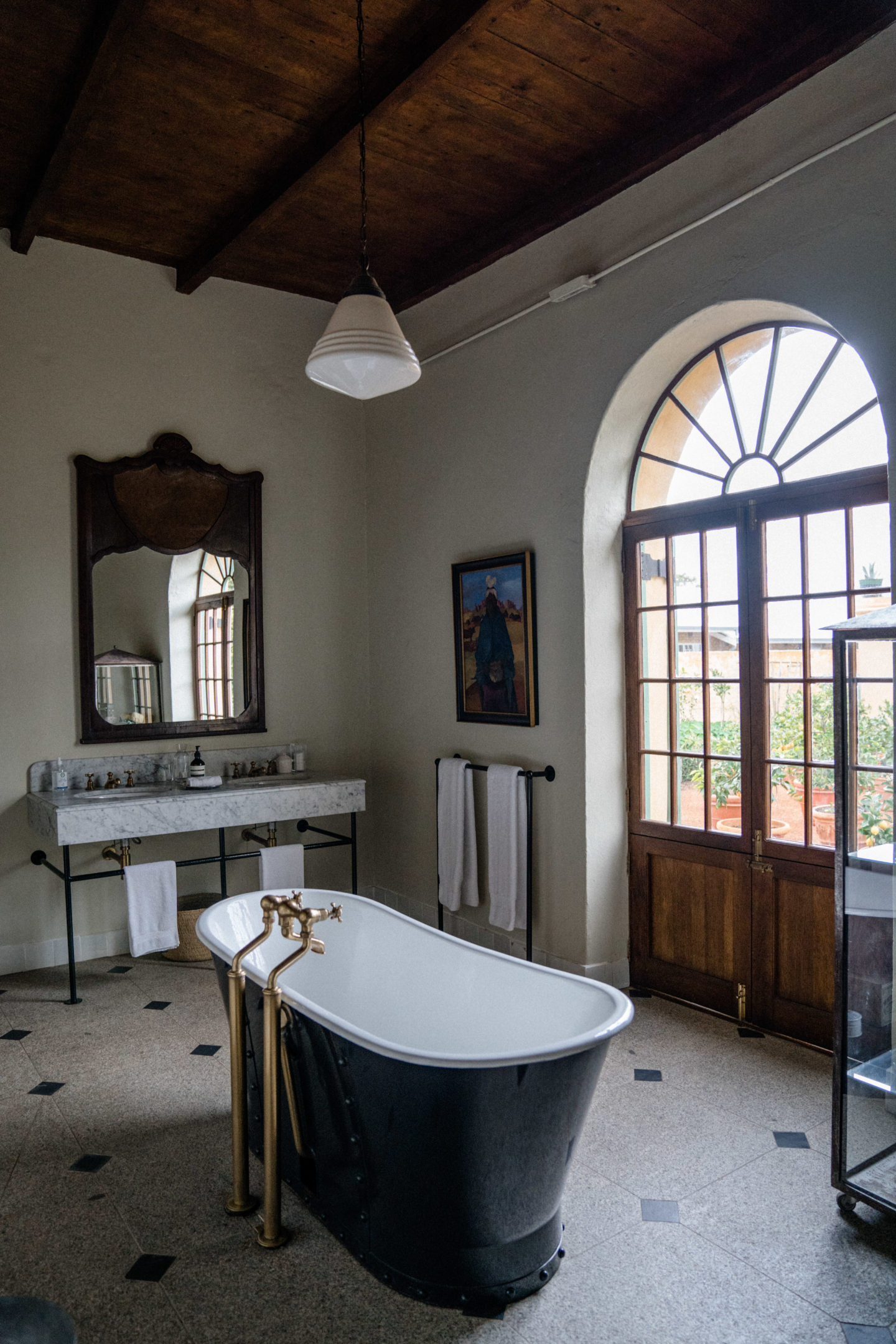 As we were visiting in winter, there was a constant drizzle of grey and the skies were gloomy. This gave us the perfect excuse to stay indoors, open a bottle of shiraz and enjoy some downtime. Inside the library we found scrabble and trivial pursuit, which made for such a fun evening by the fire.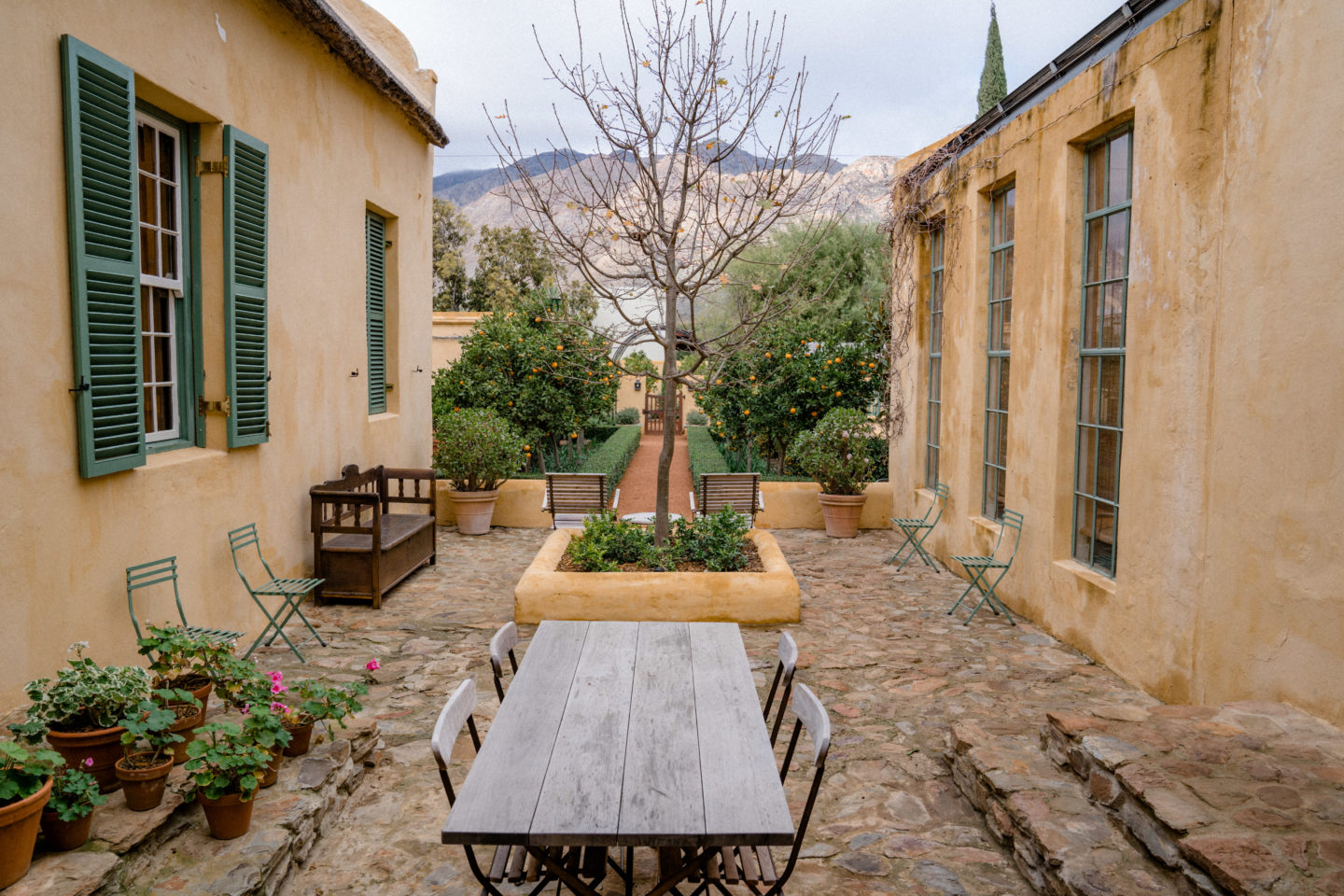 The guest house is reason enough to visit Montagu, especially if you are touring around South Africa. At Jonkmanshof you will find a beautiful garden setting to explore with a dramatic mountainous backdrop. While we only stayed one night, I could have easily spent the week here, taking in the views.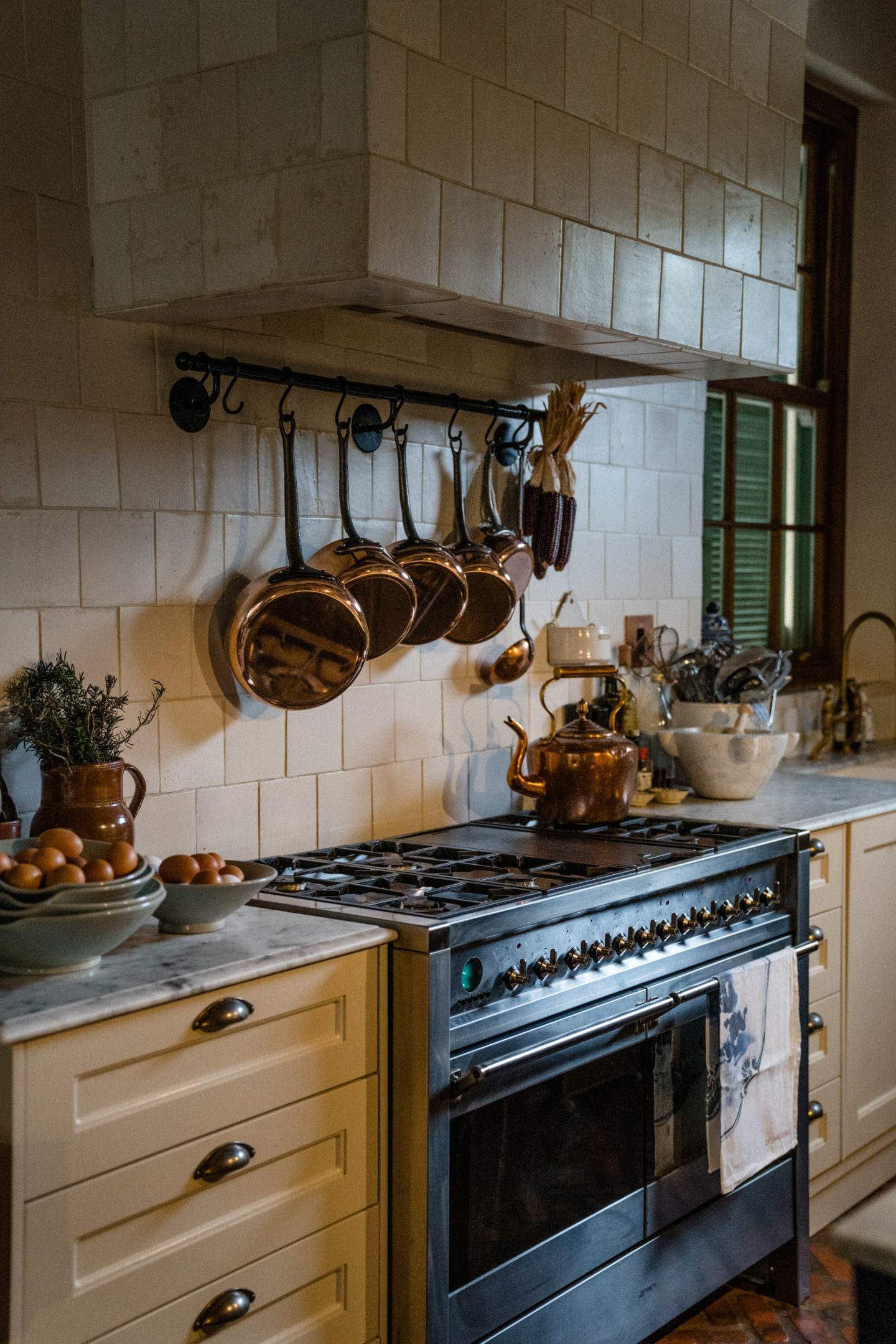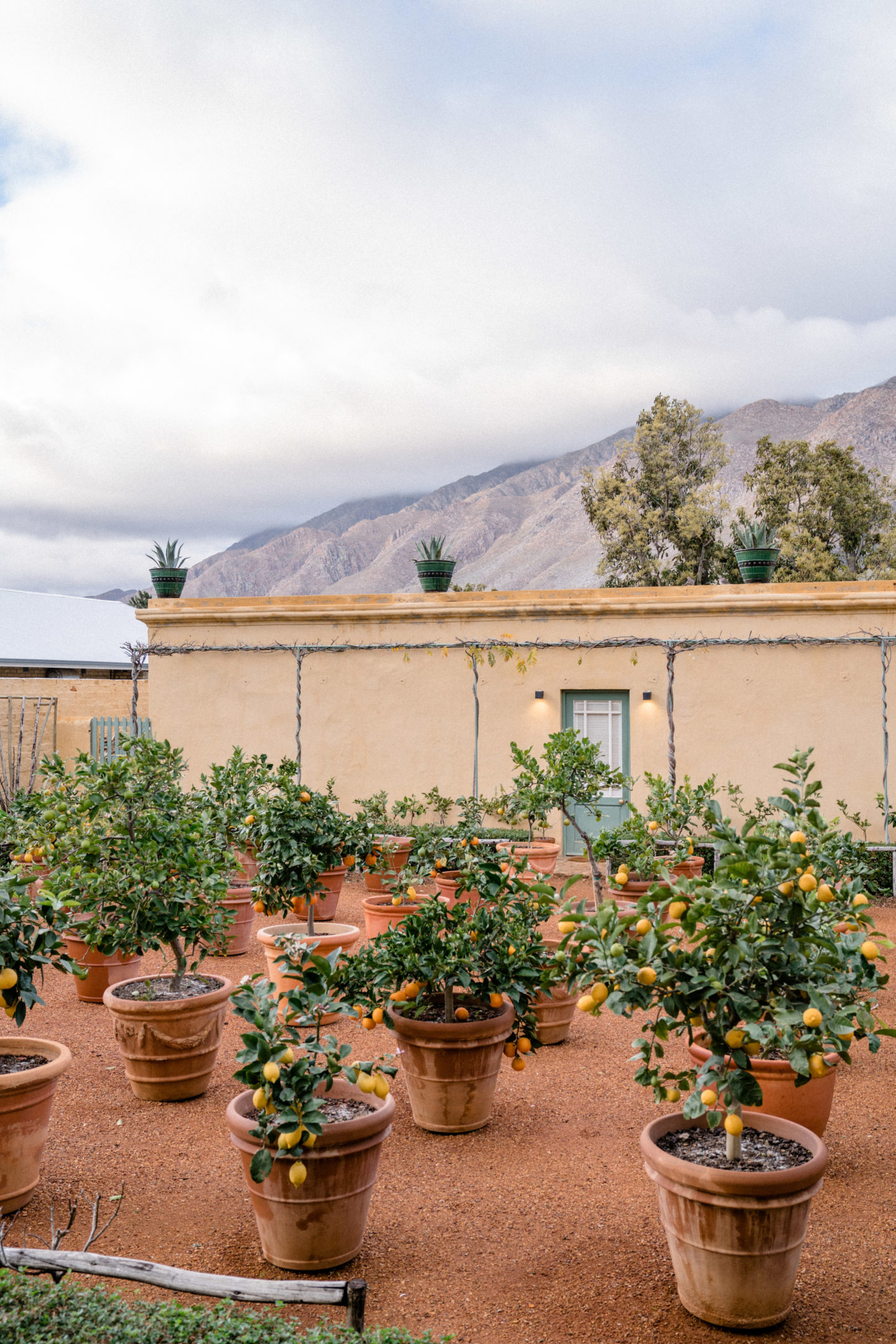 The beauty of staying at Jonkmanshof in South Africa is that it feels like your own private residence. There is a library filled with books and games and a lounge with an open fire. Most of our time was spent here!
The following day we wandered the gardens, saw the town and kicked back to take in the laidback lifestyle. As much as I love living in Cape Town, there's something so magical about escaping it! Even for just a brief night away, it felt so surreal.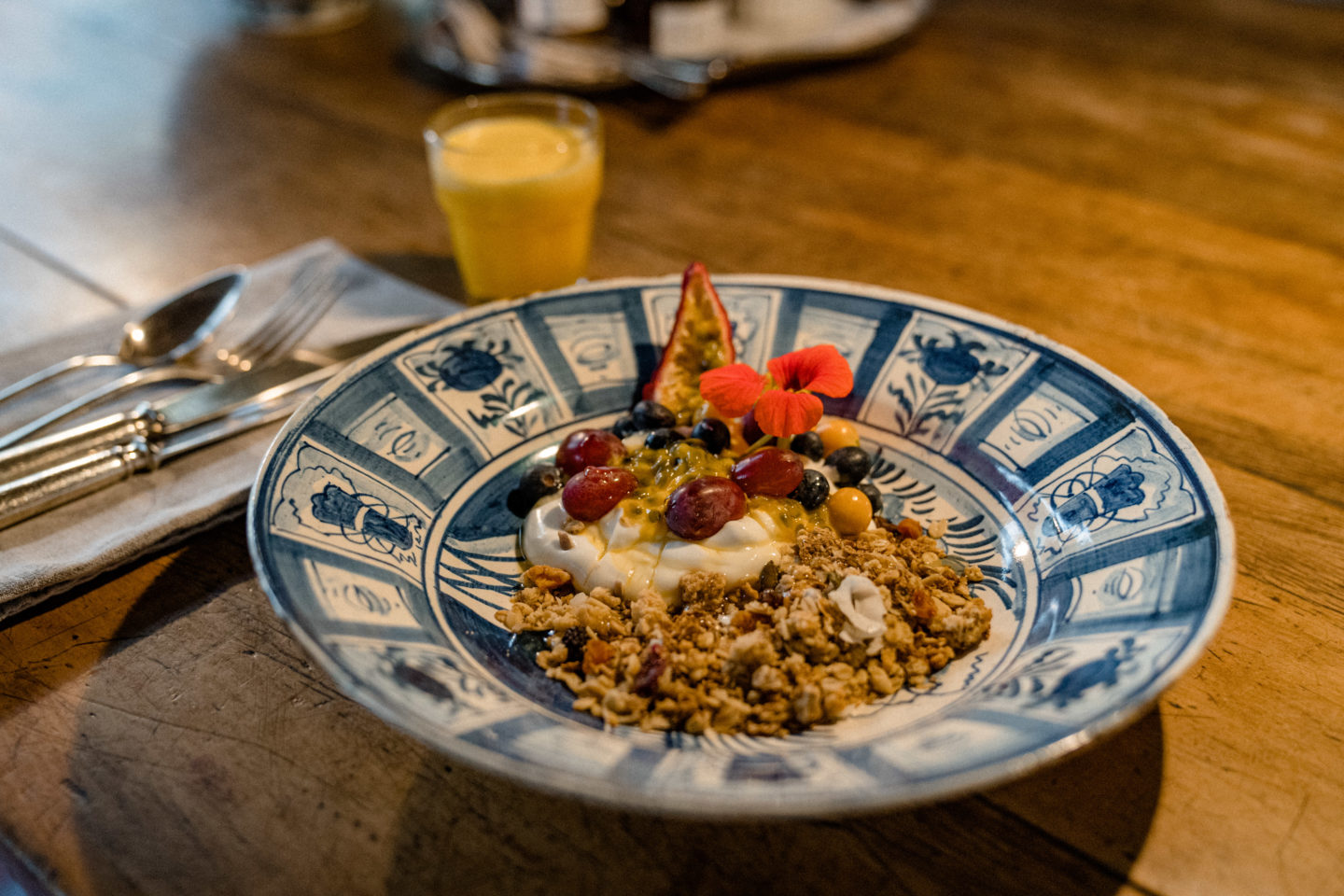 Book your stay
Make a booking online with Jonkmanshof Guest House. Room rates start at ZAR 2300 per room, per night. Breakfast is included in the room rate and the lovely staff will be more than happy to make a dinner booking for you. We took up the offer and had dinner at nearby 22 Church Street. The dining setting was relaxed and casual, with a seasonal menu and wine list.
More from South Africa:
The ultimate South African Safari
The best wineries in South Africa