There's a trip I took earlier this year that I have been desperate to share with you all. I went on the trip of a lifetime back in March this year but when I returned home, my world went into a spiral of closed borders due to the pandemic. Quickly the Australian government announced they were closing their borders, as did the South African government, which is where I was when the pandemic was spreading. But this Rhino Conservation Trip was so special and has opened my eyes to a more purposeful safari experience. These are my diaries from my Impact Safari with Ubuntu Travel.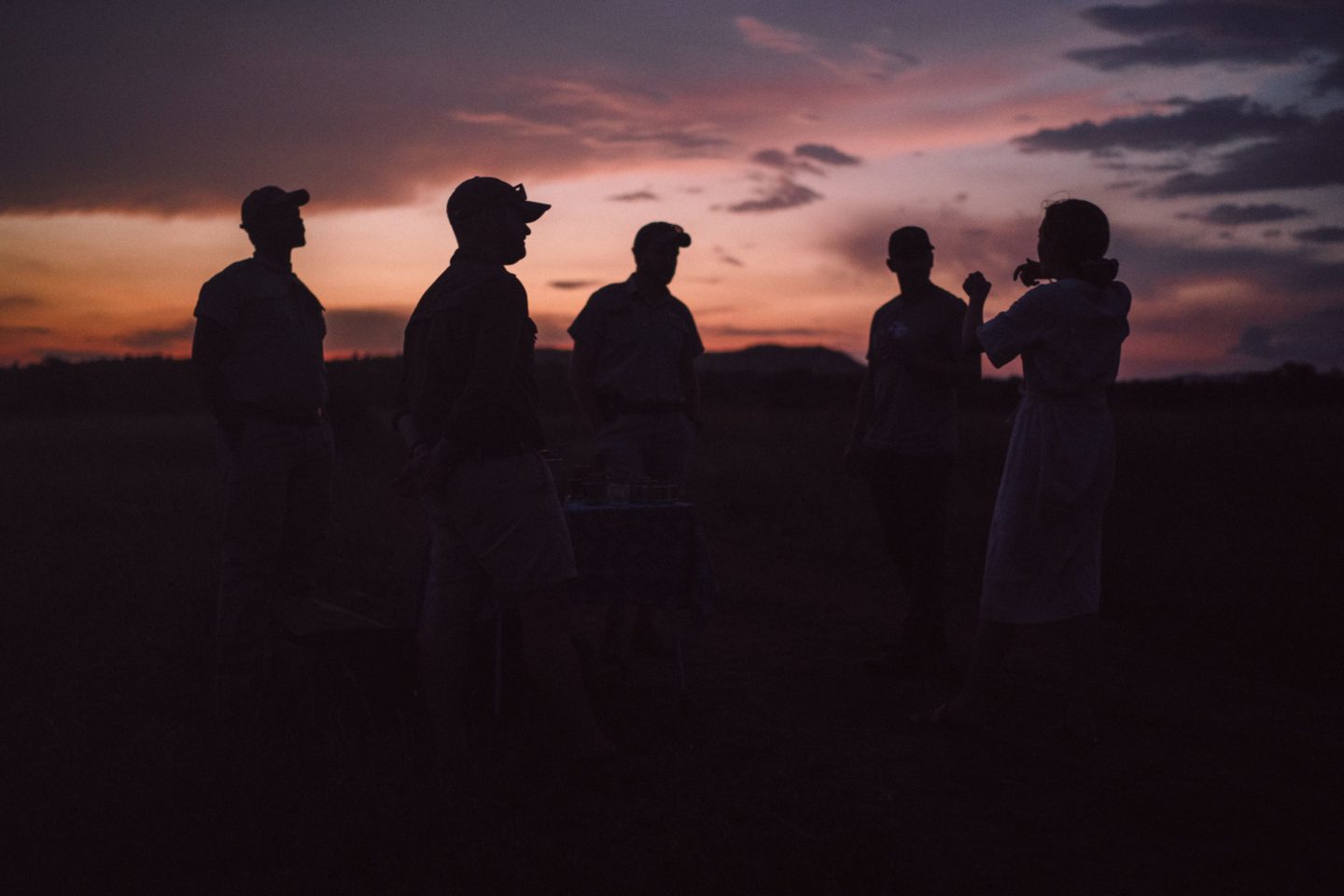 Rhino Conservation in South Africa
Many moons ago I fell in love with the South African bush. It was my first time visiting the continent of Africa and I was blindsided by the beauty of Kruger National Park.
Years later (and many safaris under my belt) I have been more and more concerned about animal poaching in Africa and how I can help raise awareness to a problem that just won't go away.
Rhino poaching is an ongoing problem throughout the African continent. On average, a rhino is poached every 15 hours. Thankfully, the 2019 poaching stats have decreased significantly. In 2019, 175 rhinos were poached – a number that was documented at a concerning 769 back in 2017.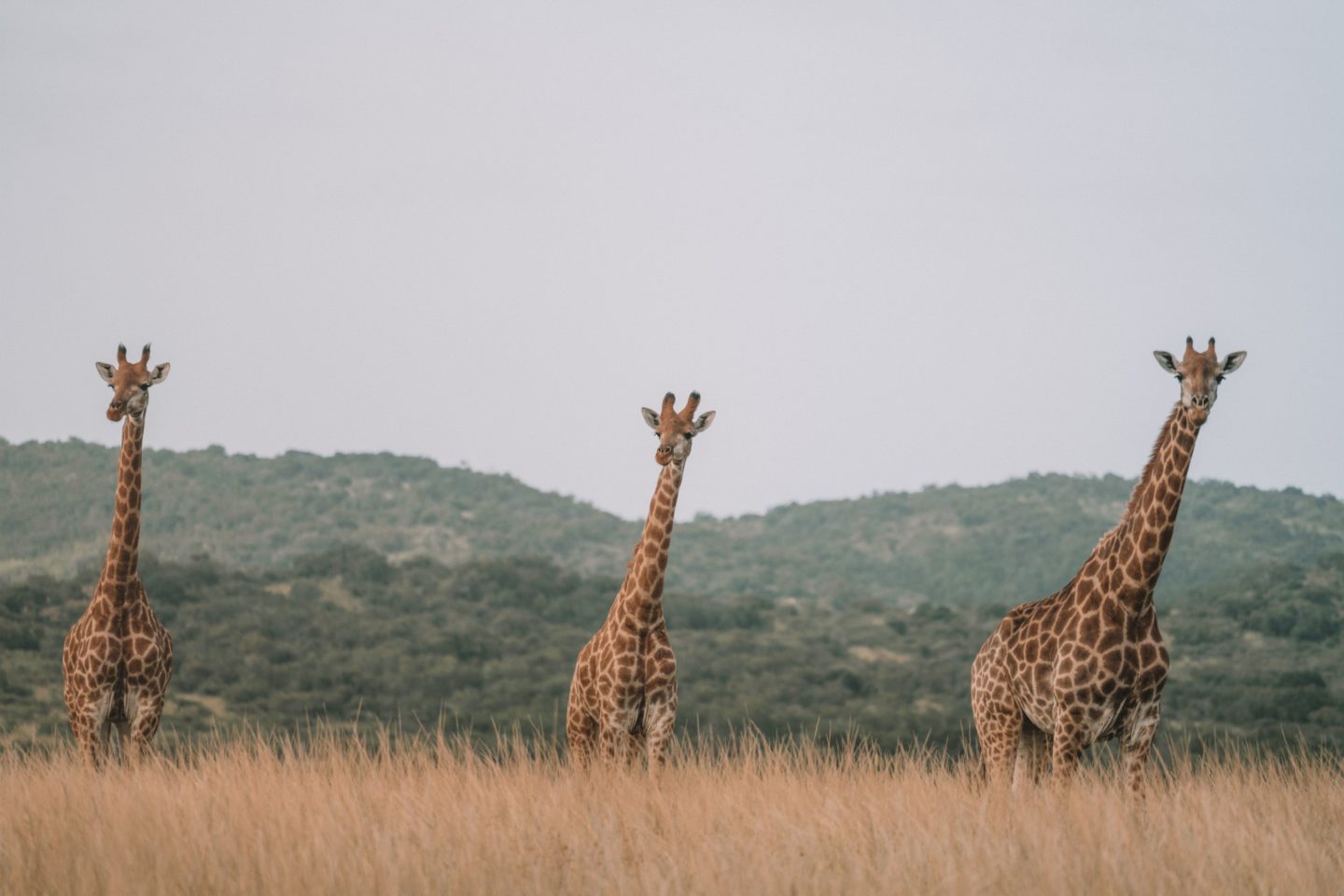 Safari with Purpose
As much as I love venturing out into the South African bush and seeing these animals in the wild, it often feels fruitless to act as a bystander while this illegal industry continues.
I became most aware of the rhino poaching problem back in 2018 when I first visited Botswana. The rhino population had all but disappeared. But there was a sign of hope when Rhinos without borders came into action, transporting 87 rhinos from high-risk locations in South Africa to the safe haven of Botswana.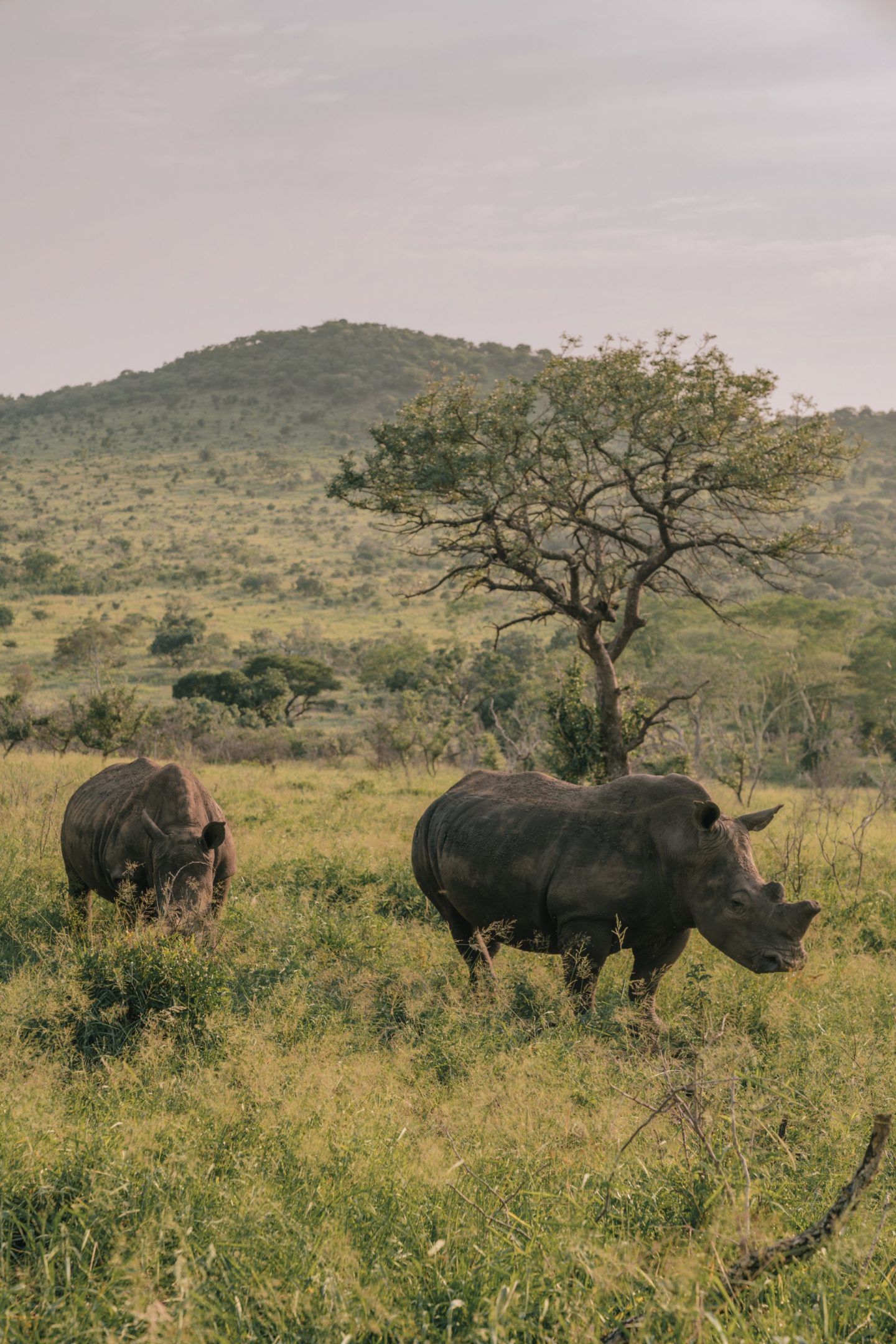 Rhinos in South Africa
Sadly, animal poaching, specifically rhino poaching in South Africa is still as active as ever. And with a lack of tourism in countries like South Africa during the pandemic, the situation has only got worse.
The rhino conservation trip I embarked on in March is another program working to save the rhino population of South Africa. It is a program offered in the Phinda Reserve, where And Beyond are working tirelessly to save the rhino population.
The trip was a week long, taking place at Phinda Zuka Lodge. Our impact journey saw a number of conservation efforts taking place.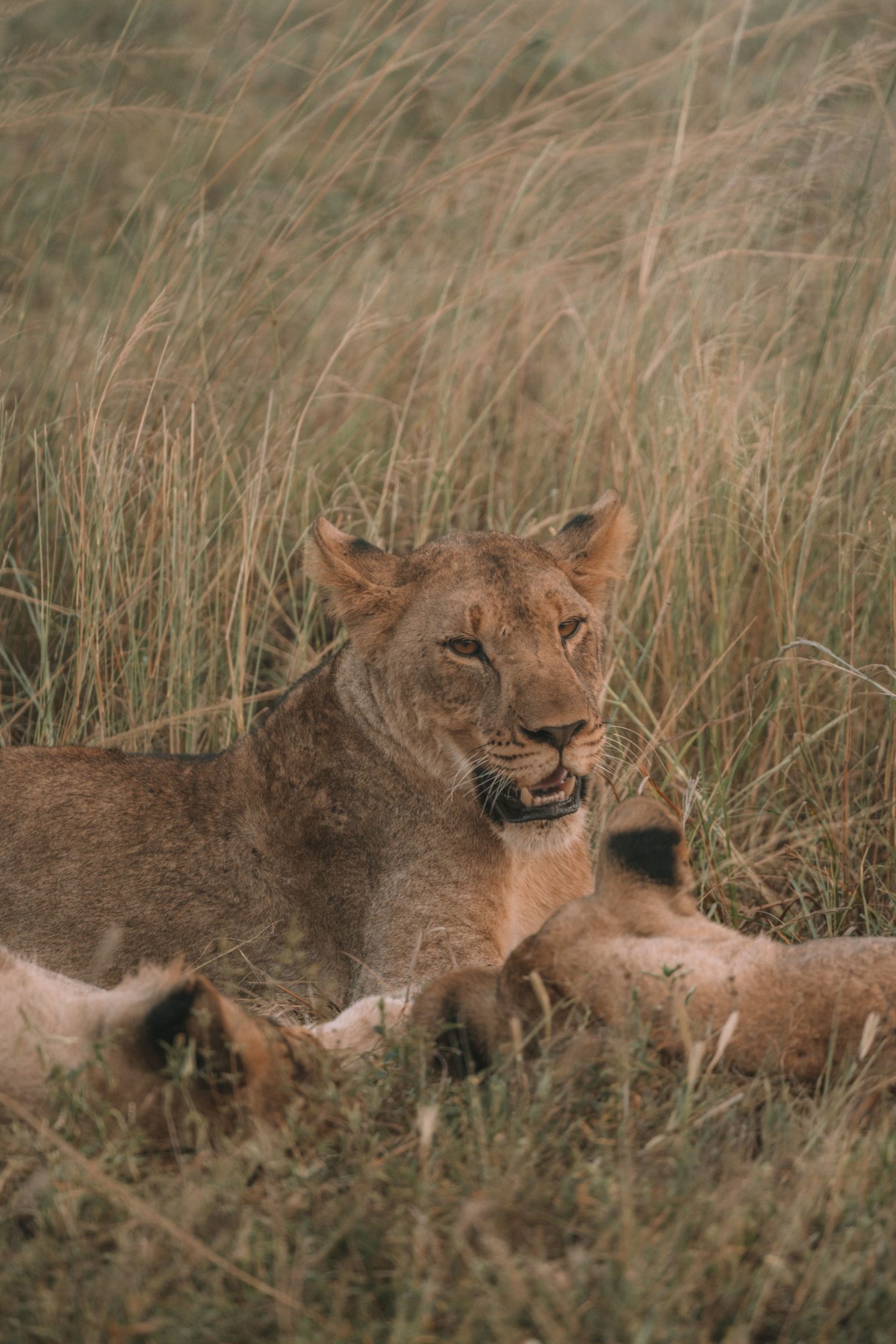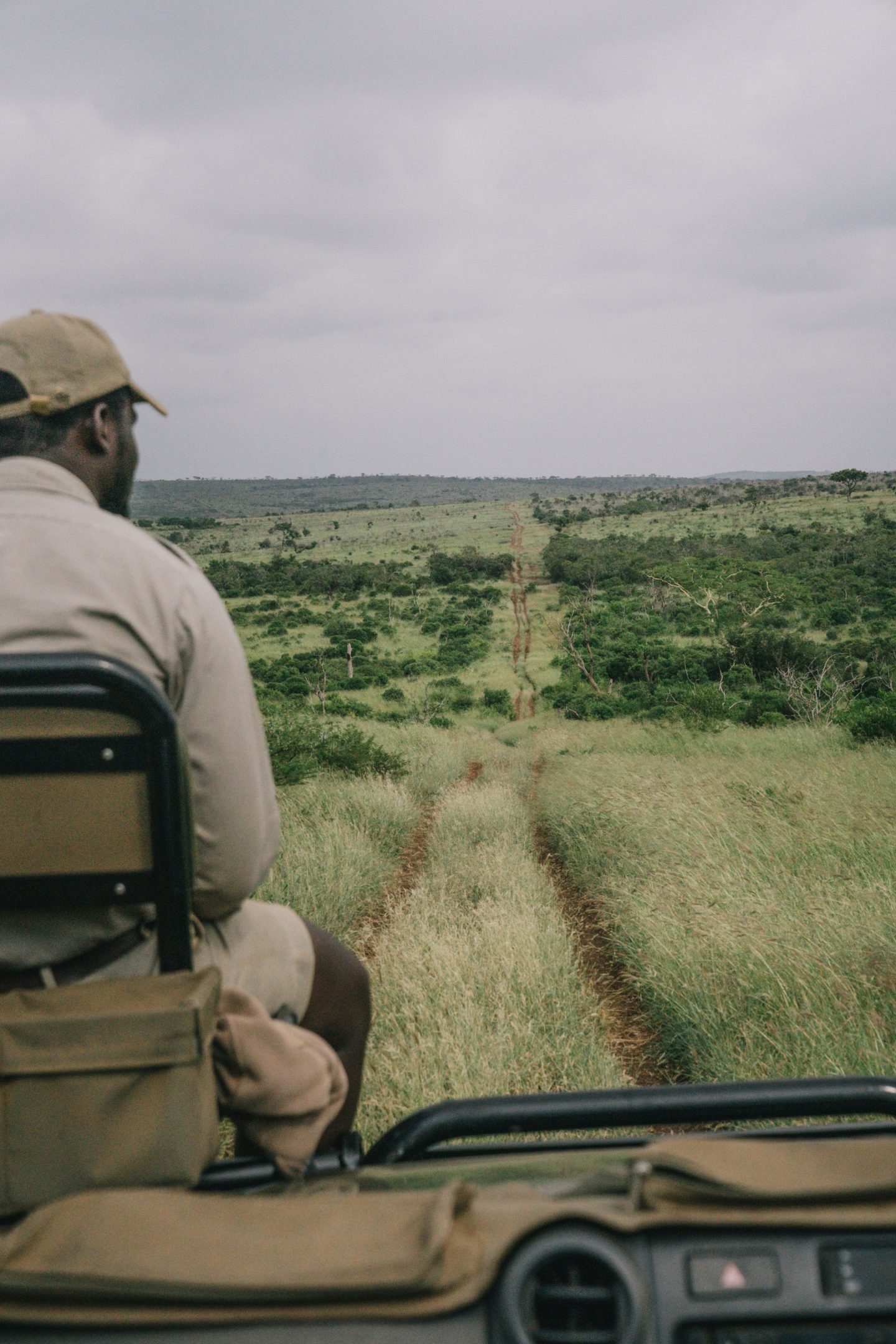 The Experience
I'll start by saying how nervous I was to share this experience with you on my blog. The anti-poaching efforts of conservation teams are a step in the right direction, but they are by no means perfect.
I think conservation always draws a fine line between intervening where necessary and letting nature run its course. But the truth is that when humans intervene with animals and their livelihood, sometimes we have no choice but to act.
Below you will see the efforts of our day saving just one of the many rhinos under this program. With funds largely collected by travellers on safari, the conservation team was able to create this program.
Rhino Conservation
This photo might be confusing for anyone not familiar with the conservation efforts of And Beyond. That's okay! I'm here to explain what happened that day.
We woke early and boarded the safari jeep. The small group of eight of us made our way to the helicopter landing area and were talked through what would happen in the hours to come. It was exciting to hear about all the conservation efforts and to really feel a part of something special.
A group of around 10 conservationists were there waiting to share with us more about their efforts in dehorning. The team have found dehorning to be the most effective way to save South Africa's rhino population.
The helicopter took off and the fast-paced action began. The team and I were searching for any rhino who needed to be dehorned. This effectively renders poaching of these animals fruitless, considering poachers are only after the horn.
Once the animal has been heavily sedated, its horn will be removed. This is a really difficult moment to describe and incredibly emotional. It doesn't feel right in any way, except for the fact it is saving rhinos from extinction.
I had countless talks with the conservation team about this process. It is far from perfect or a final answer, but it has saved many rhinos.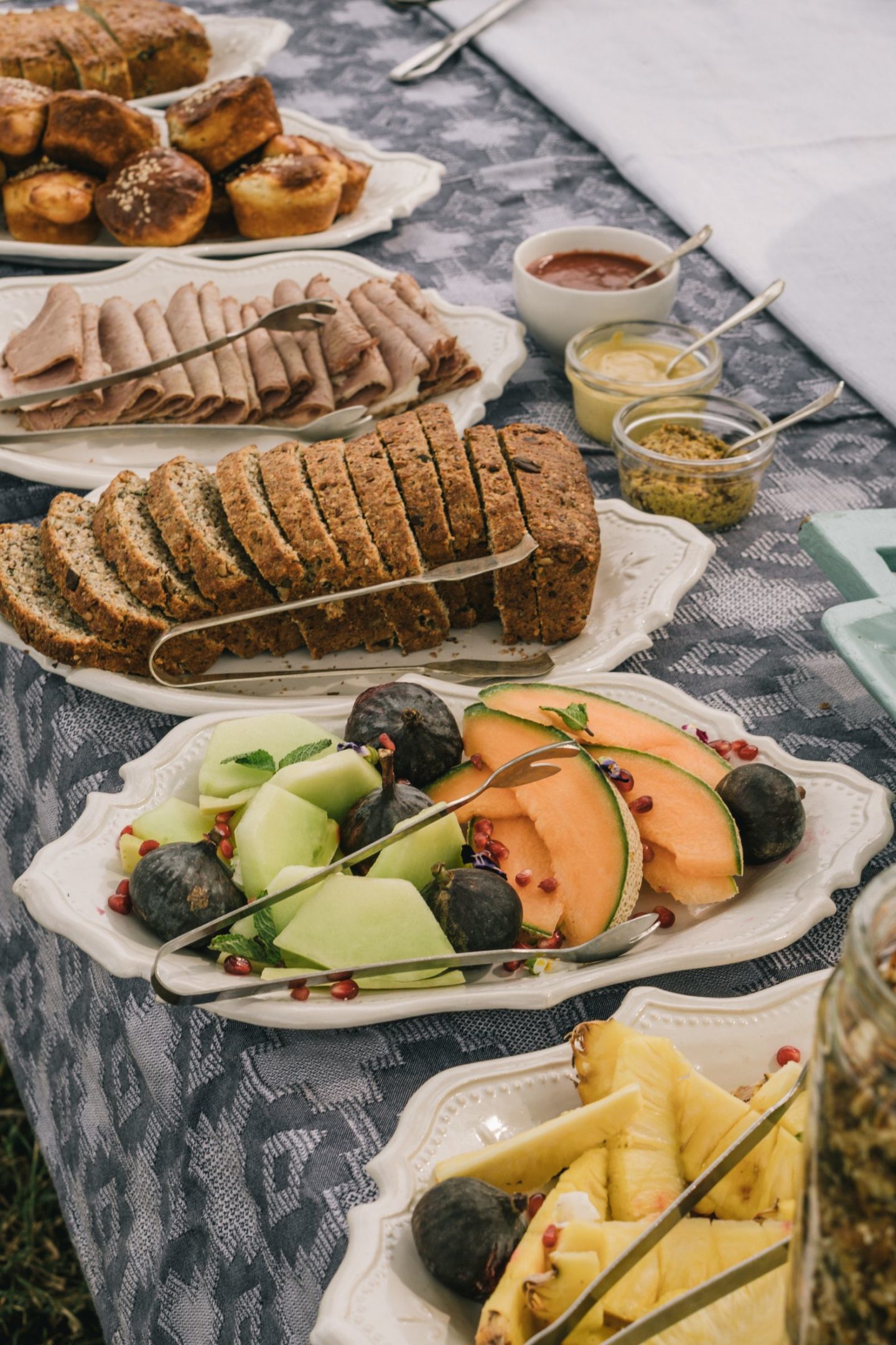 Safari in South Africa
The rest of my trip was similar to my previous safari experiences. Waking up before sunrise, we would embark on a game drive viewing African wildlife each day.
But there was a huge change in my mindset and why we travel to Africa. Conservation is only possible with the tourist dollar, so even by participating you are helping protect these animals.
I would certainly recommend this experience for anyone wishing to make an impact. I enjoyed every moment of this educational safari and especially contributing to save these beautiful creatures.
If you are interested in learning more about the program, please visit And Beyond. If you wish to partake in your own impact journey, book with Ubuntu Travel.