Ever since my first safari in Kruger National Park four years ago, I've been looking for new wildlife experiences. I'm always yruing to match the excitement and anticipation that comes with viewing animals in the wild. So I was beyond excited when I found myself travelling to Botswana to visit Sandibe safari lodge in the Okavango Delta.
So when I began writing my 2018 travel itinerary and the destinations I wanted to tick off this year, I was quick to place Botswana on the top of my list for a unique safari experience in the Okavango Delta. However as is usually the case with any new country I visit, I have found myself planning subsequent trips almost right away, learning that there is much more to discover in Botswana beyond the Delta, yet after a week of adventuring these landscapes, I feel as if it was a good place to start!

Arriving in Sandibe Safari Lodge
Flying to Sandibe will introduce you to the landscapes of Botswana before you even touch the ground. From Johannesburg it is approximately a 90-minute journey direct to Maun, the nearest city for international flights arriving from outside of Botswana. From there it is a short 15 minute flight to the lodge with Mack Air, who fly a range of small planes throughout the region and provide some of the best views of the entire trip from above.
After landing at the airstrip (Chitobe), my safari guide Jonas and his tracker Sama whisked me away in a safari jeep and the adventure was underway. Within minutes we encountered two lions and my guide began telling me about the resident leopard nearby, though after thirty hours of flying I was eager to reach the lodge and leave the wildlife for a new day.
I was greeted by a small group of the team at Sandibe who would be looking after me throughout my stay. My butler (yep, even in the bush!), Katherine, was always on hand to provide in-room coffee at 5:00am in the morning prior to game drives and would regularly check in to see if there was anything she could assist with. After a brief check-in (so brief I could hardly call it one), I was introduced to the common areas (dining area, bar, gym) and promptly taken to my room to settle in and rest before a huuuge week of adventures.

Around the Lodge
Sandibe safari lodge is designed to emulate the shape of a pangolin's body armour, with overlapping scales and a grand structure that makes this lodge so iconic and unique to other lodges in the area. Situated adjacent to the Morebi Game Reserve, game drives are frequently met with big five sightings, as well as plenty of zebra, an abundance of giraffe, and my new favourite: baby warthogs!
Each night dinner is served in a new location, ranging from the deck to the common dining area, to the boma, or if you would prefer, in the privacy of your room. On one day of my visit the rains settled in, as did I, with a new book I picked up in the Johannesburg airport and made a day out of wildlife watching from the comfort of my room.

The Rooms
For my visit I checked in to room number 9, located just after the "leopard tree", which is said to be a favoured tree by a resident leopard who thankfully I didn't run into on my visit. Each room is kitted out with all the modcons you probably wouldn't come to expect from a lodge in complete isolation: from in-room wi-fi to a private plunge pool, unlimited mini-bar and everything in between. Each room has its own spacious deck area with multiple places to kick back and relax, as well as an outdoor shower facing wide open views.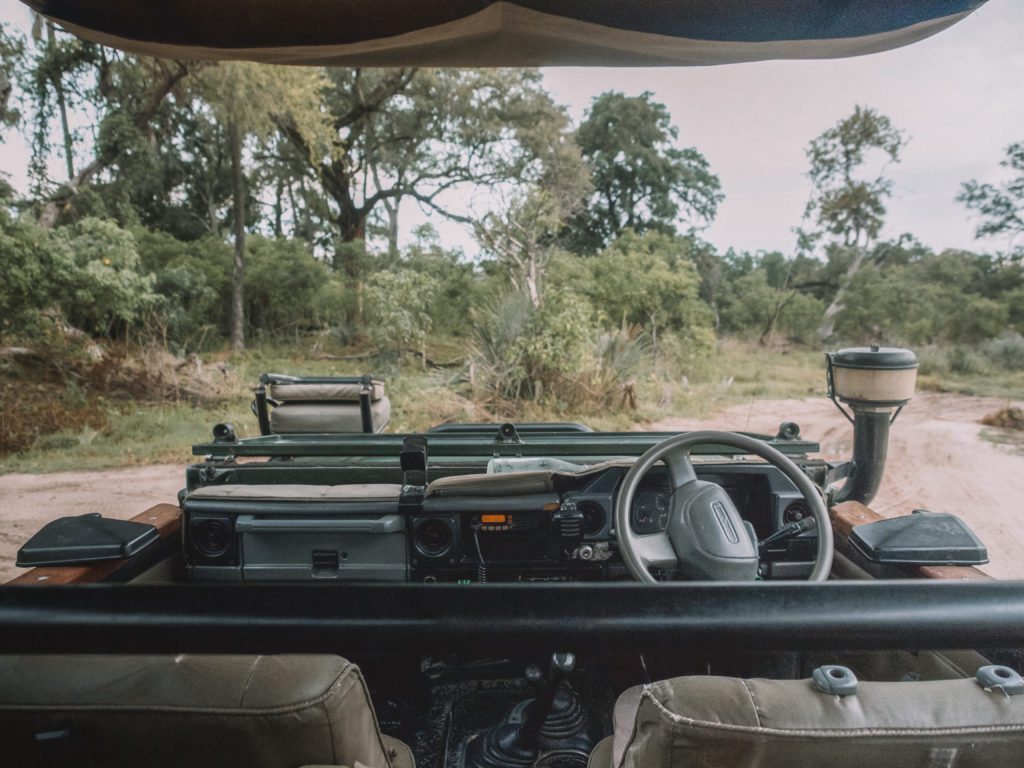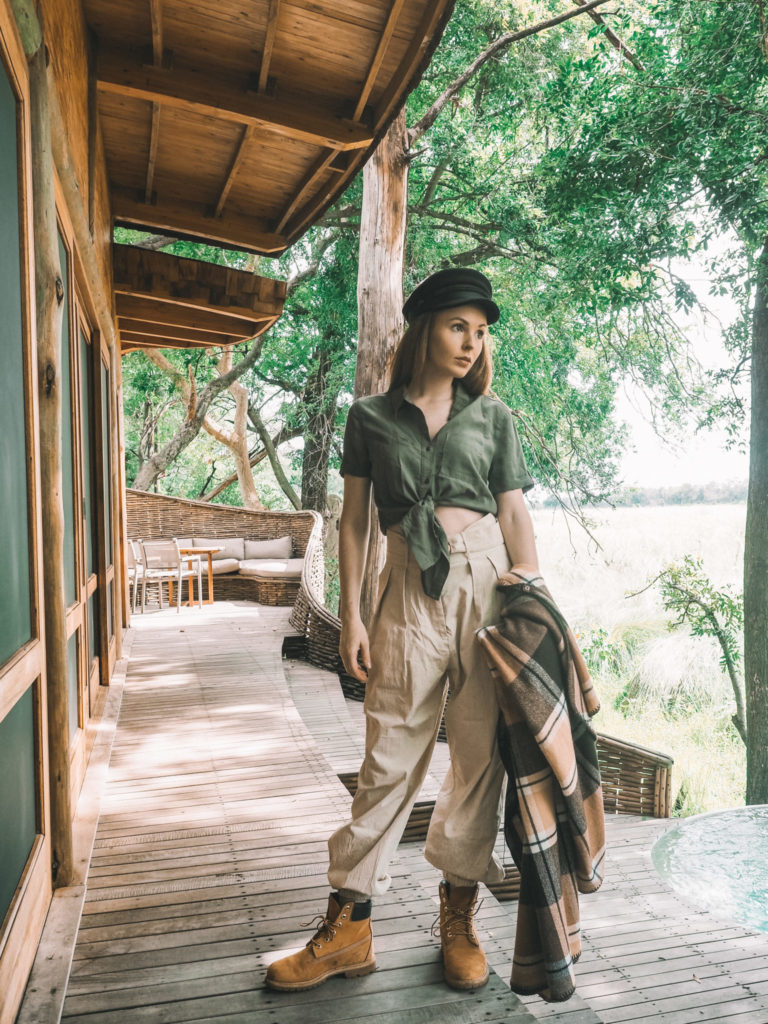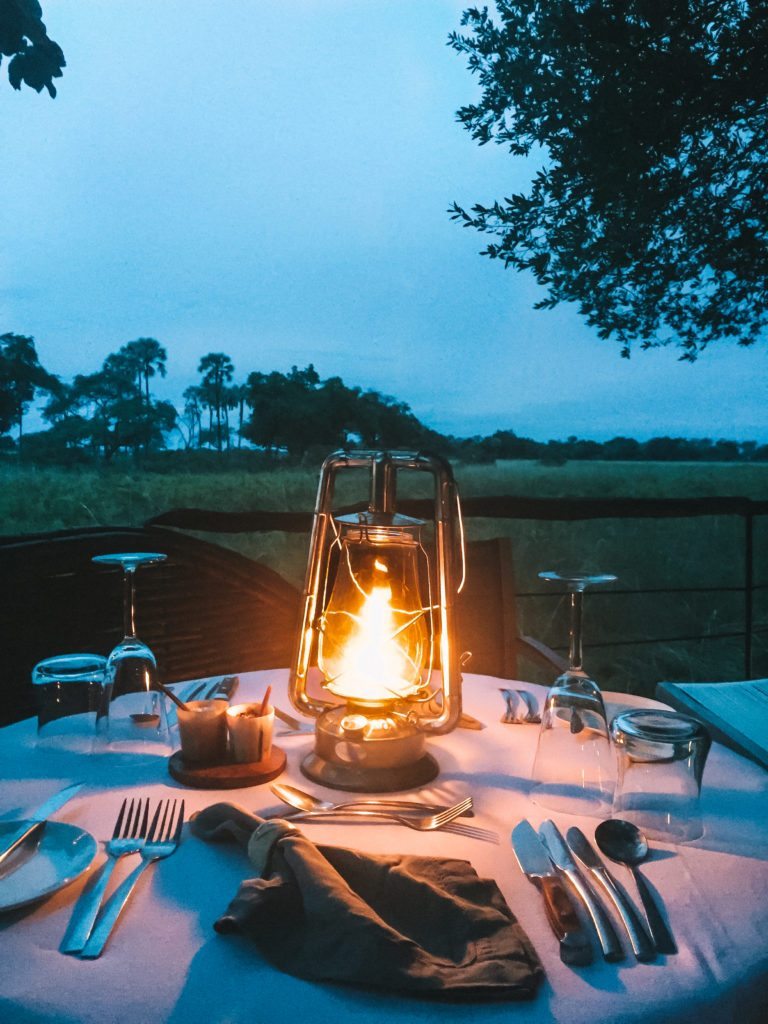 The Safari Experience
My guide and tracker were eager to show me as many different animals as possible throughout my stay, though due to the rain, it was only on our last day that they began to reveal themselves. From leopards to cheetahs, lions, giraffe, zebras, buffalo, and everything in between, I was left with only one animal I didn't get to see from my three nights at Sandibe (though I would later discover wild dogs at my next stop: Nxabega tented camp!)
The Botswana safari experience would have to be the most authentic I have experienced thus far. With no fences in place to alter the natural movements of the animals, it feels more real. For some time this country has understood the value and importance of wildlife conservation, so it was rewarding to hear they have successfully eradicated poaching and made tourism one of the main focuses for the economy (the first being diamonds).
If you are seeking a first-time safari experience you certainly could do no better than to visit Botswana, however I believe it is so different to the landscapes of South Africa or those on offer in East Africa that it provides a completely different experience to anywhere else. The wet season is said to provide a different experience yet again, with much of the landscape being covered in water and safari drives subsequently becoming even more of an adventure!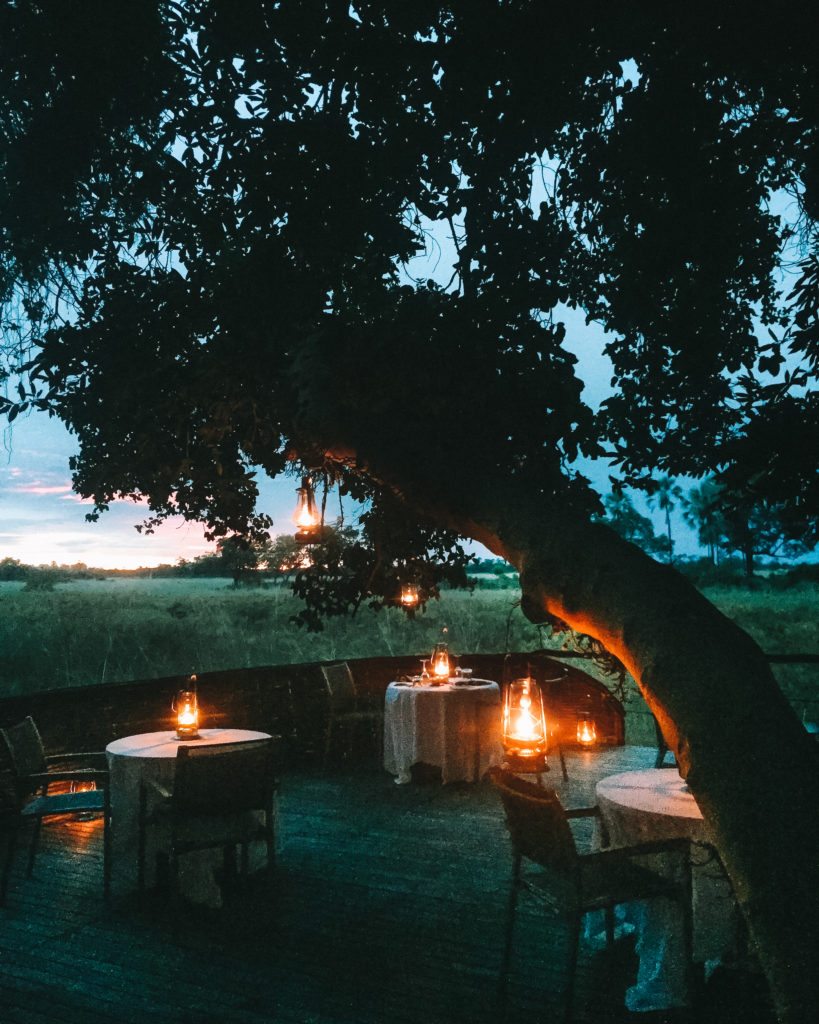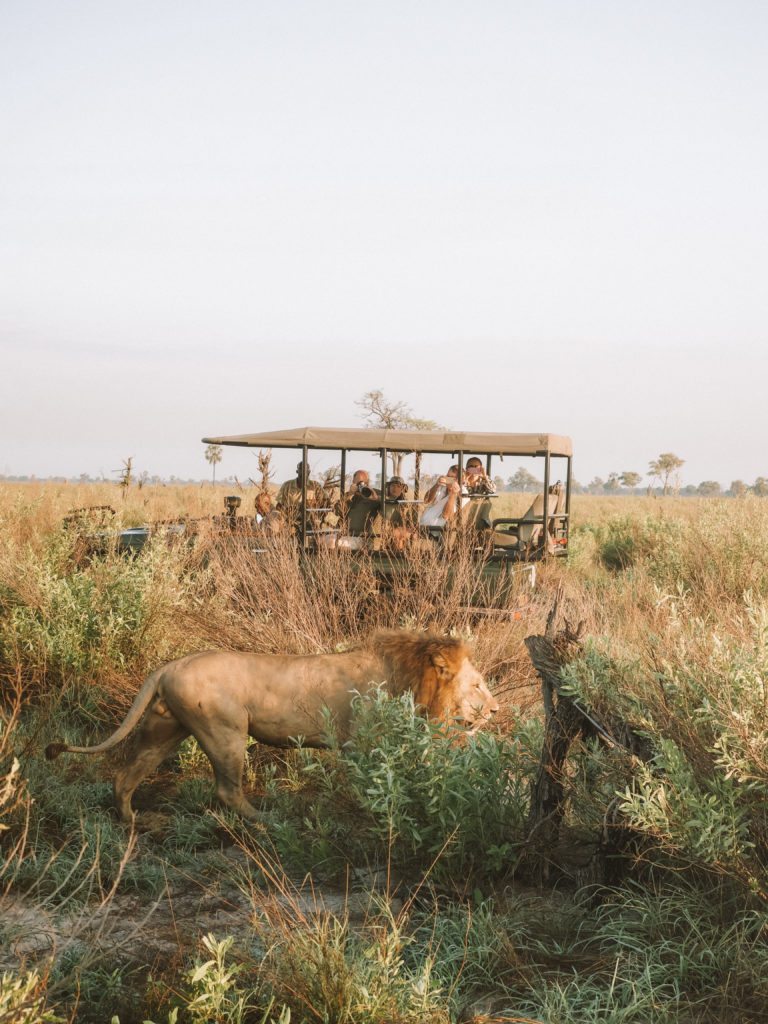 .
Thank you to AndBeyond for inviting me to experience Sandibe Okavango Safari Lodge in Botswana. All views and photos are my own, based on an incredible experience I would highly recommend!