Australia's foodie scene is winning on so many levels right now. For health-conscious visitors or locals, you'll be delighted to find some of the healthiest eats around Australia. From cold pressed, to raw, to just plain delicous, here are seven handpicked and beautiful options you need to add to your foodie address book around the country, right now.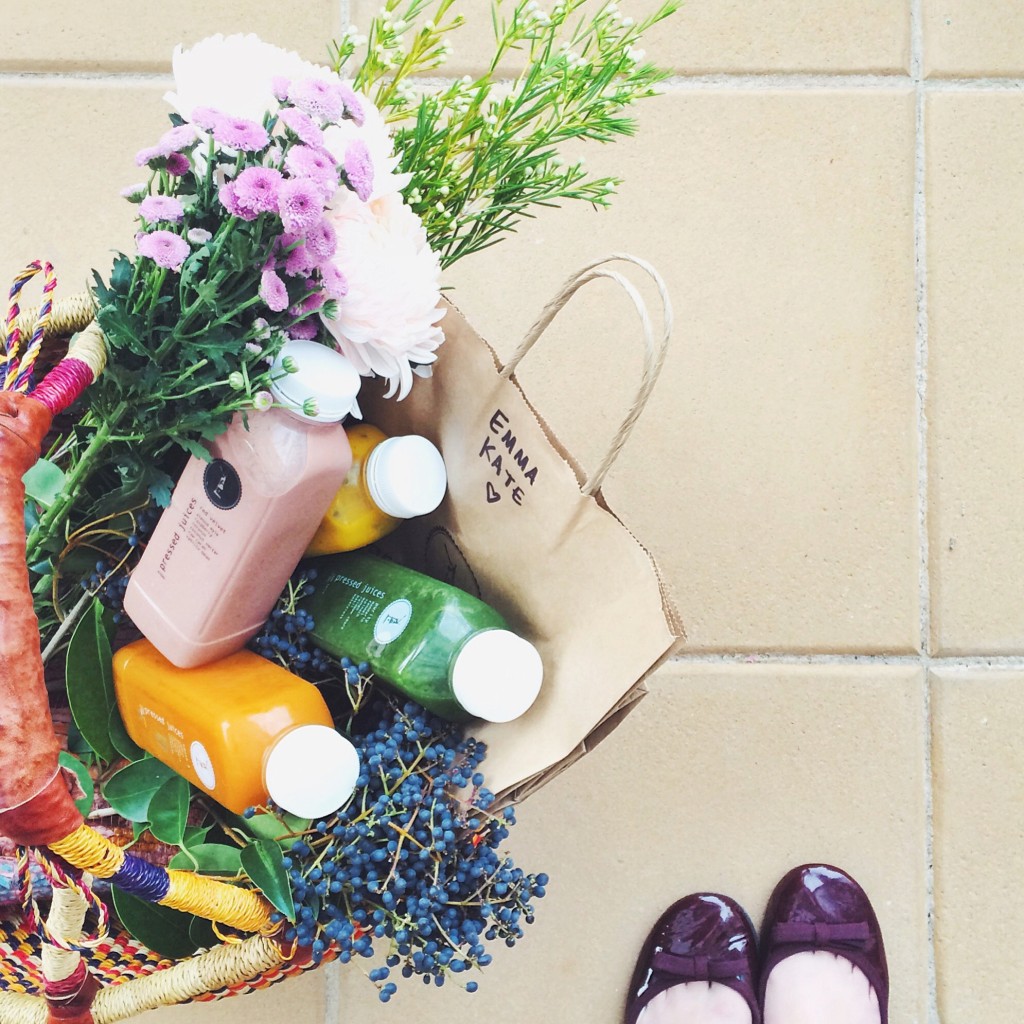 1. Pressed Juices (Australia wide)
Walking inside a Pressed Juice store is like walking inside a rainbow. The juices are cold pressed, the flavour combinations are dreamy, and the brand manifesto? Positively life changing.
With a menu categorised into green juices, zest juices, zing juices, earth juices and antiox juices, you couldn't feel anything but healthy with one of these in your grasp. Pressed Juices also offer basic, advanced or master juice cleanses designed to boost your detoxification systems, flush out toxins, hydrate your cells and nourish your body.
As all Pressed Juices are cold pressed fresh, every day, they contain no preservatives, additives and are not pasteurized. Juices need to be consumed within 12 hours after opening, because of this… but we promise, they are definitely too delicious to require that long anyway.
2. Pana Chocolate (Melbourne and Sydney)
If you don't know about Pana Chocolate already, then you're in for a (raw) treat. With a rapidly growing, almost religious following Australia-wide, Pana Chocolate offers raw chocolate that is rich, smooth, velvety… and full of antioxidants, vitamins, minerals and amino acids – for real!
With chocolate flavours such as Coconut & Goji, Fig & Wild Orange, Sour Cherry & Vanilla (my go-to) or Rose, you're in for a different, and elevated chocolate experience. The cafe spaces also offer a selection of raw cakes that look like art. You can't help but love this brand.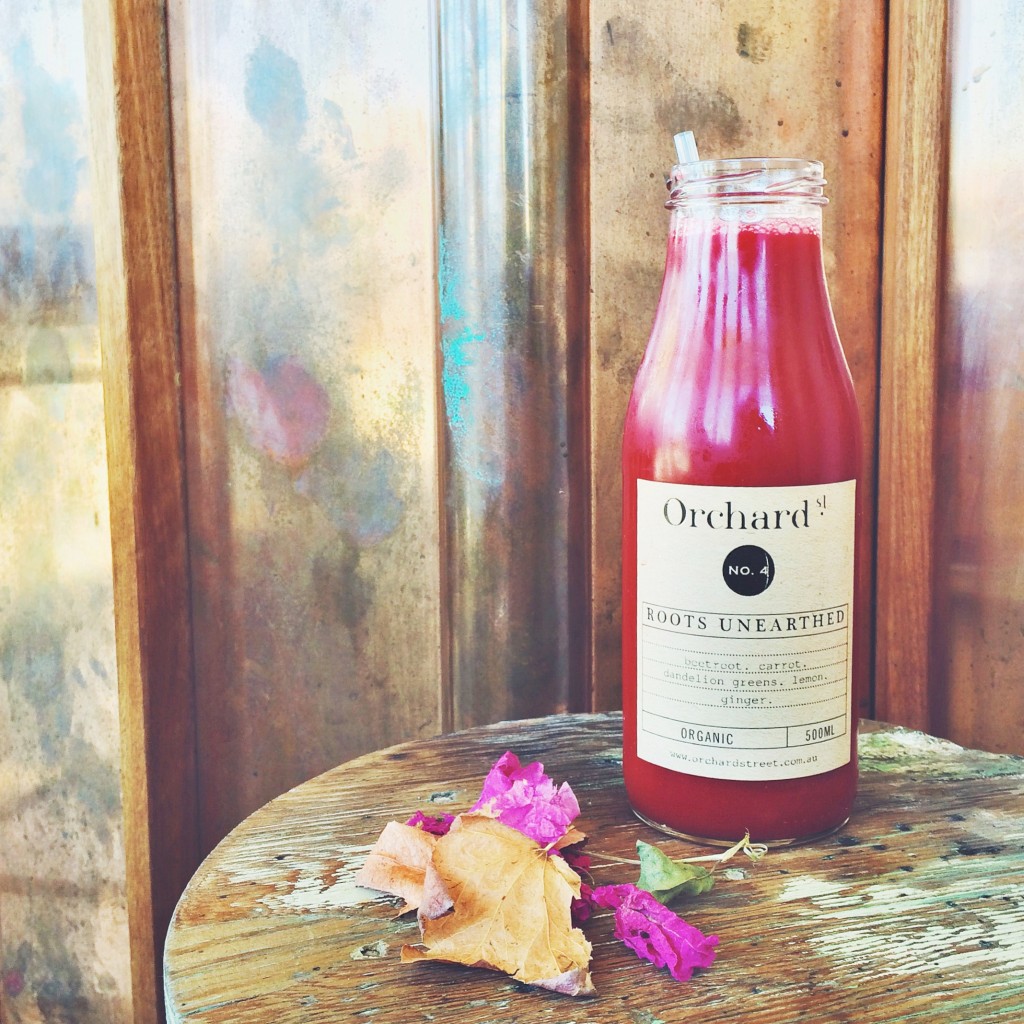 3. Orchard St. (Sydney)
A wellbeing company founded on a passion to share the experience of wellness, Orchard St. offers an abundance of cold pressed juices, smoothies, nut milks, herbal exlirs and beautiful raw treats to inspire a mindful, healthy and compassionate lifestyle. Seeing food as medicine, Orchard St. offerings are all certified organic and designed by a Naturopath. My personal favourites is the 'roots unearthed' juice – almost too pretty to drink (but I do, anyway!)
With two cafe branches in Sydney's beachside towns Bondi (2 Brighton Boulevard) and Bronte (137 Macpherson Street), and one raw takeaway bar in downtown Paddington (Shop 4, 2-16 Glenmore Road), all cafes interiors are as beautifully curated as the drinks served. Well worth a visit, or three.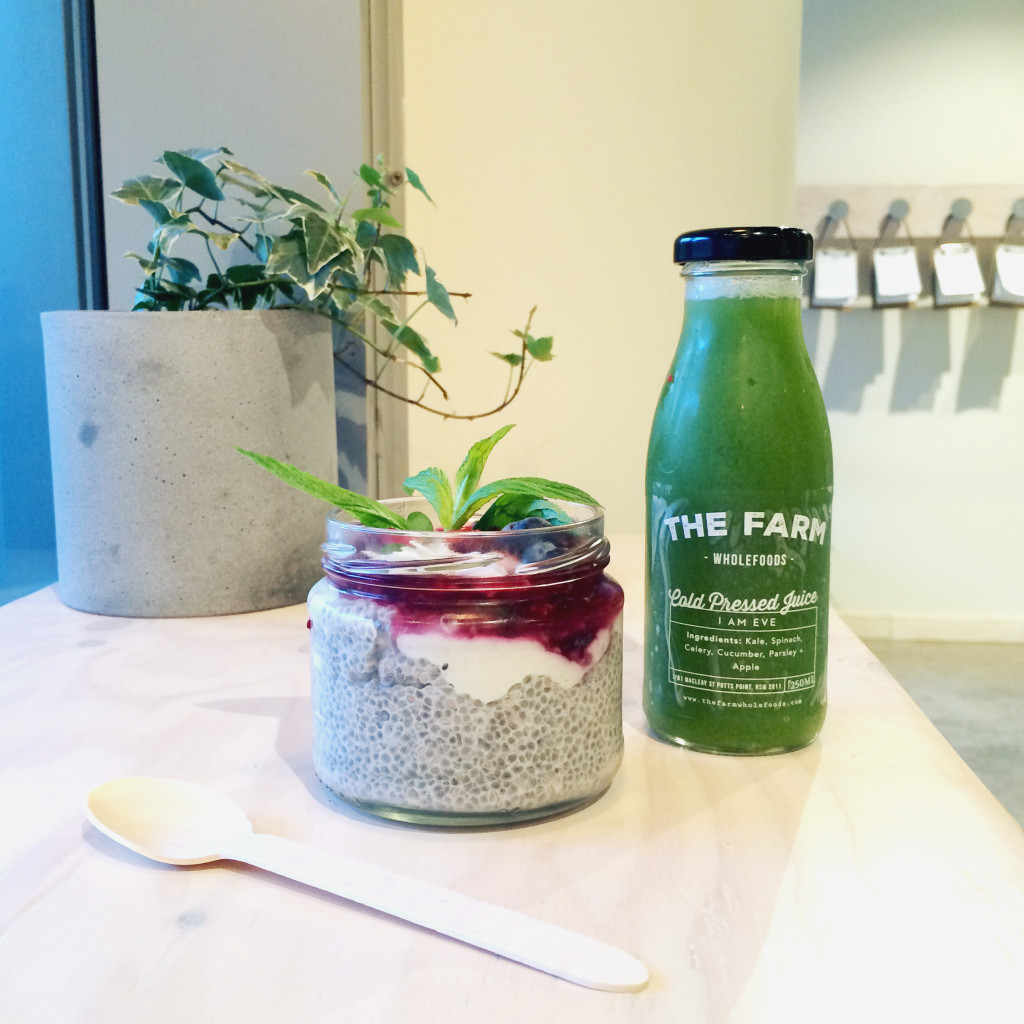 4. The Farm (Sydney)
Only a few months old, The Farm – at Potts Point in Sydney is a beautiful destination for anyone wanting to feed their soul. It's also a totally stunning place to shop – with a green plant wall, spacious interior and ambience just asking to be Instagrammed.
Food wise, The Farm is all about creating a sense of abundance, not deprivation – that is mindful, but not fanatical. All staff emploed are nutritionists (or nutririonists in training) and offerings are hormone and chemical free. Freelancers, note – there's a perfect windowsill writing spot with powerpoint at the ready, waiting to welcome you!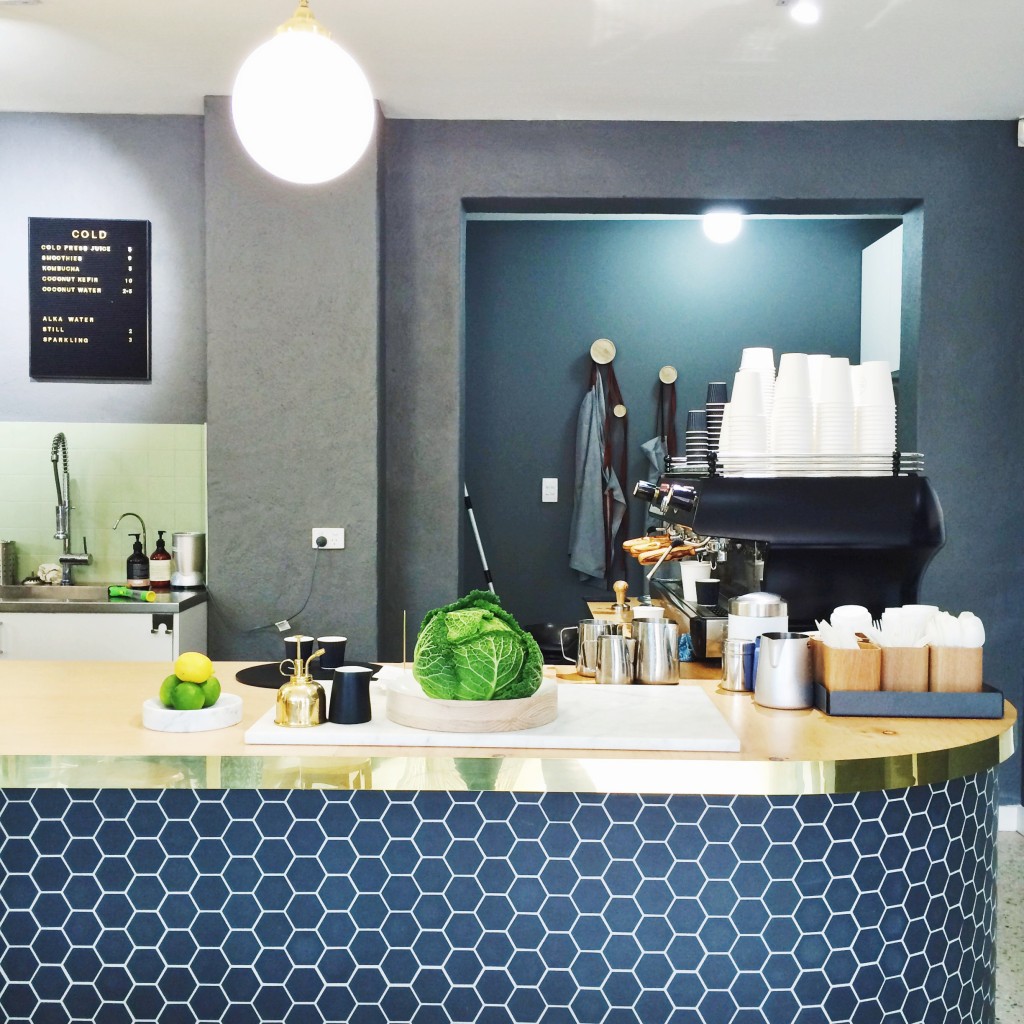 5. Nourish'd Kitchen (Adelaide)
Brand new to Adelaide's food scene, Nourish'd Kitchen has quickly attracted a loyal, buzzing and devoted customer base. Every detail of this eatery has been styled to perfection with mint green tiles, brass cutlery, marble statements, and a charcoal honeycomb tiled counter. Every flavour on the menu is equally on point.
Recommendations? The dukkah eggs, and coconut granola pots. Watch this space – a wholefood delivery service is launching shortly.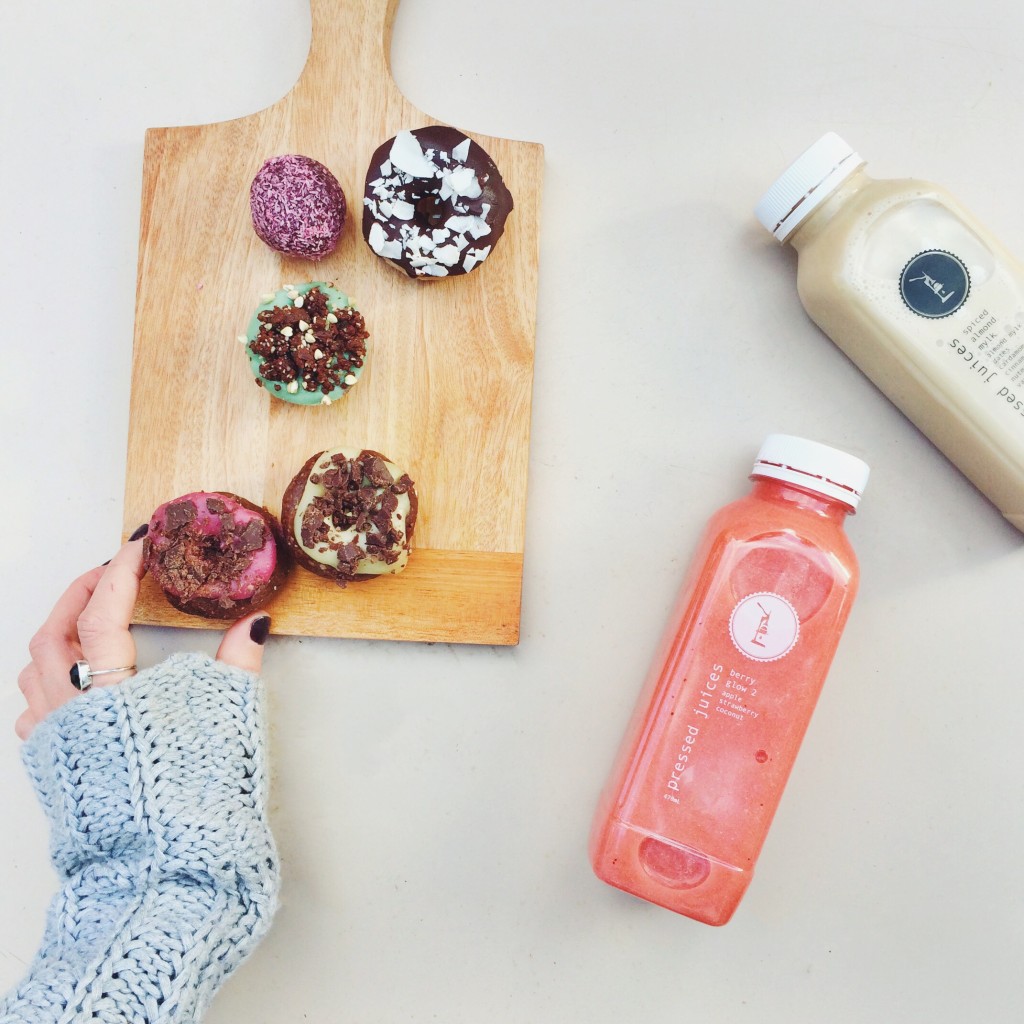 6. Naked Treaties (Byron Bay)
Previously featured in our cafe guide to Byron Bay, Naked Treaties is a go-to destination for health-conscious, delicious-seeking visitors and locals. Here, you'll find colourful juices, beautiful raw treats, nutrient-dense superfoods and green smoothies all served up with a side of good karma. Aside from the Raw Bar in central Byron Bay, Naked Treaties goodies are stocked all over Australia in various outlets.
7. Raw Karma (Adelaide)
A one-stop shop for nutritious raw, organic, unprocessed, gluten free, plant based alternatives to the conventional cakes, chocolates and desserts, Raw Karma makes some of the prettiest treats you will ever see. Setting up shop every fortnight at Adelaide's Market Shed on Holland Street, get in early, because they'll be sure to sell out. All treats are handmade by Adelaide local – who is one of the loveliest people you'll ever meet – Hayley Richards. Delicious beyond description.
Have you been to any of the above shortlist? Where's your favourite health-hangout in Australia?