In what felt like a dream, I've just spent the last month travelling around Europe. It was my first trip since the pandemic halted all of my (and everyone else's) travel plans, so to say I was excited would be a severe understatement. I was elated! My entire trip felt like a hazy dream, excitedly waking up for sunrise every day and happily watching every sunset. But alas, all good things must come to an end. So when I ventured back to Australia, I travelled in a mixed fare (there's no way to avoid two flights when travelling back to Australia). And with my first flight being in Premium Economy, I thought I would share the experience in a review to help you decide if this is the class for you!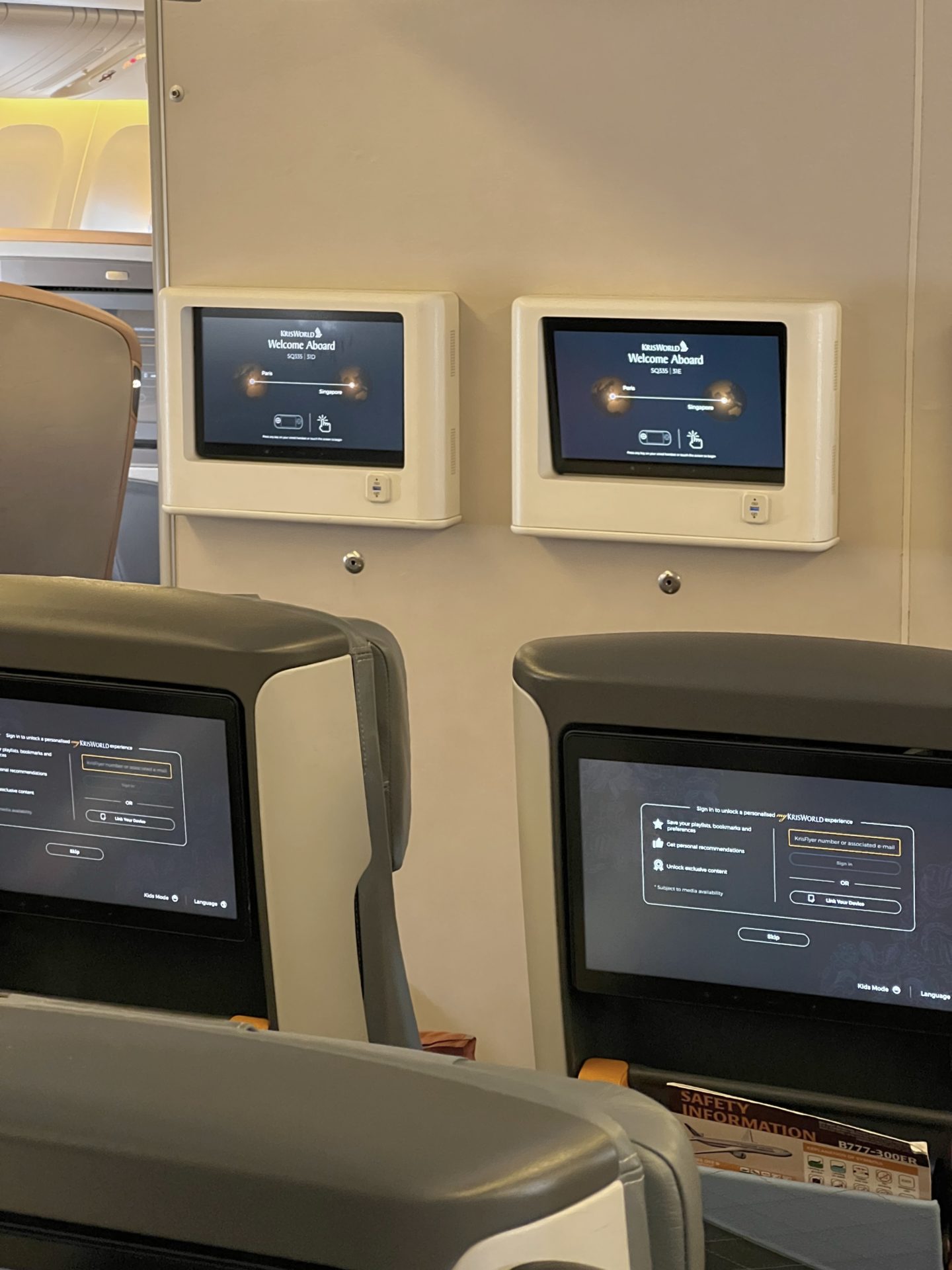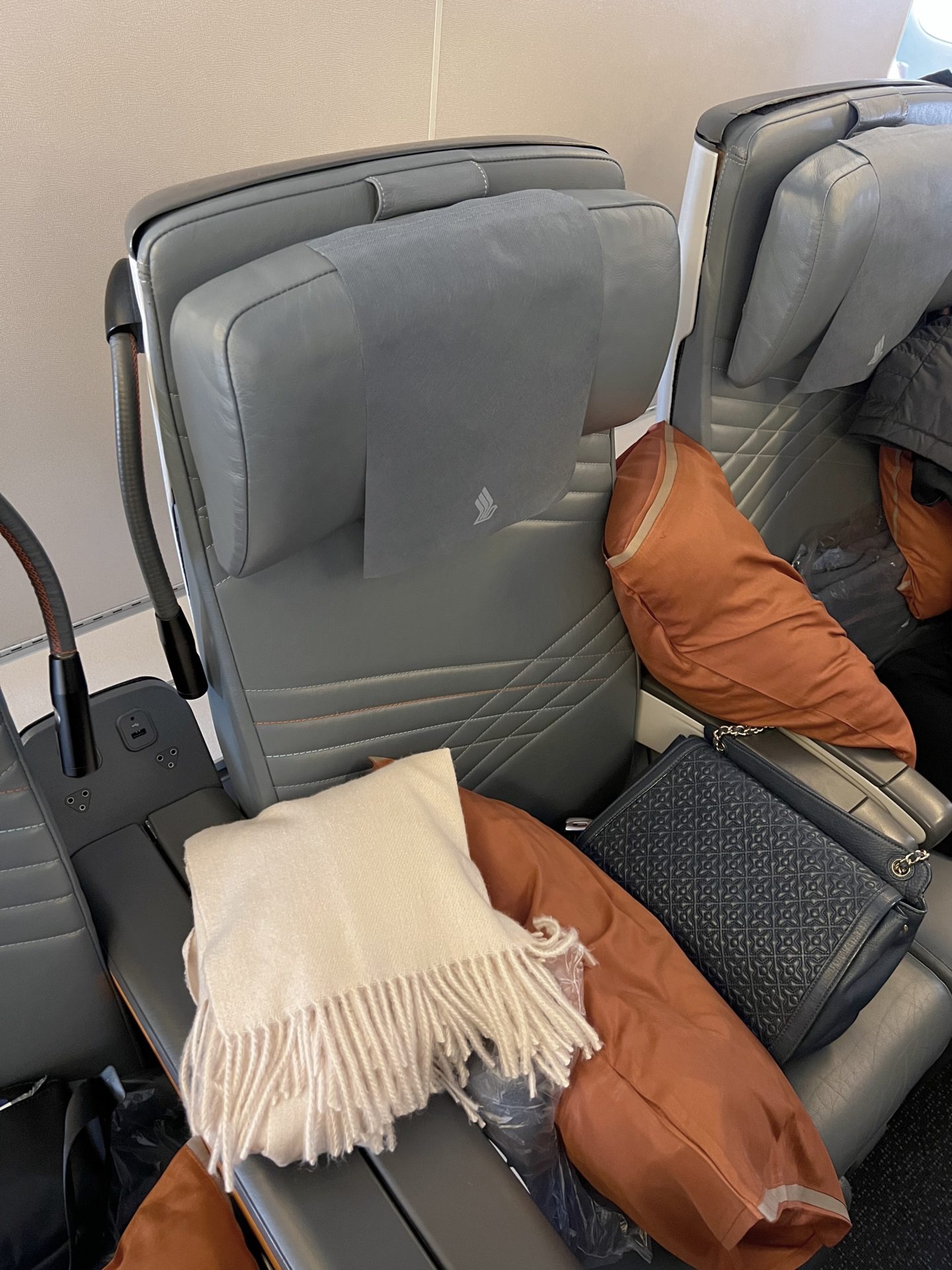 Singapore Airlines Premium Economy Review
I boarded my Premium Economy flight with Singapore airlines in Paris, bound for Singapore. It was a day flight (departing at 12pm) so I planned to stay awake during the long haul flight, which was a total of 12 hours. Premium Economy is a great choice if you plan on flying during the day, as you're likely not to make use of the lie flat beds in Business Class, but might enjoy the bigger seats in Premium Economy. For me this made sense as I intended to work on the flight, but I'd be lying if I said I didn't spend at least half of the flight watching movies on the in-flight entertainment system!
The seats in Premium Economy are a bit bigger than economy seating, plus they recline further and have noticeably more charging USD outlets. There's also a dedicated light for working on your laptop, which came in really handy as we approached Singapore into the evening.
The food service is also somewhere between economy and Business Class. I booked my vegetarian meals in advance so they always came slightly before the meal service and were always accompanied by my choice of drink (as is the case in all classes). The snacks on offer are the same as those in Business Class, with the likes of potato crisps, kit kat bars, nuts and muesli bars always available on request. This was especially good to make the most of during such a long flight!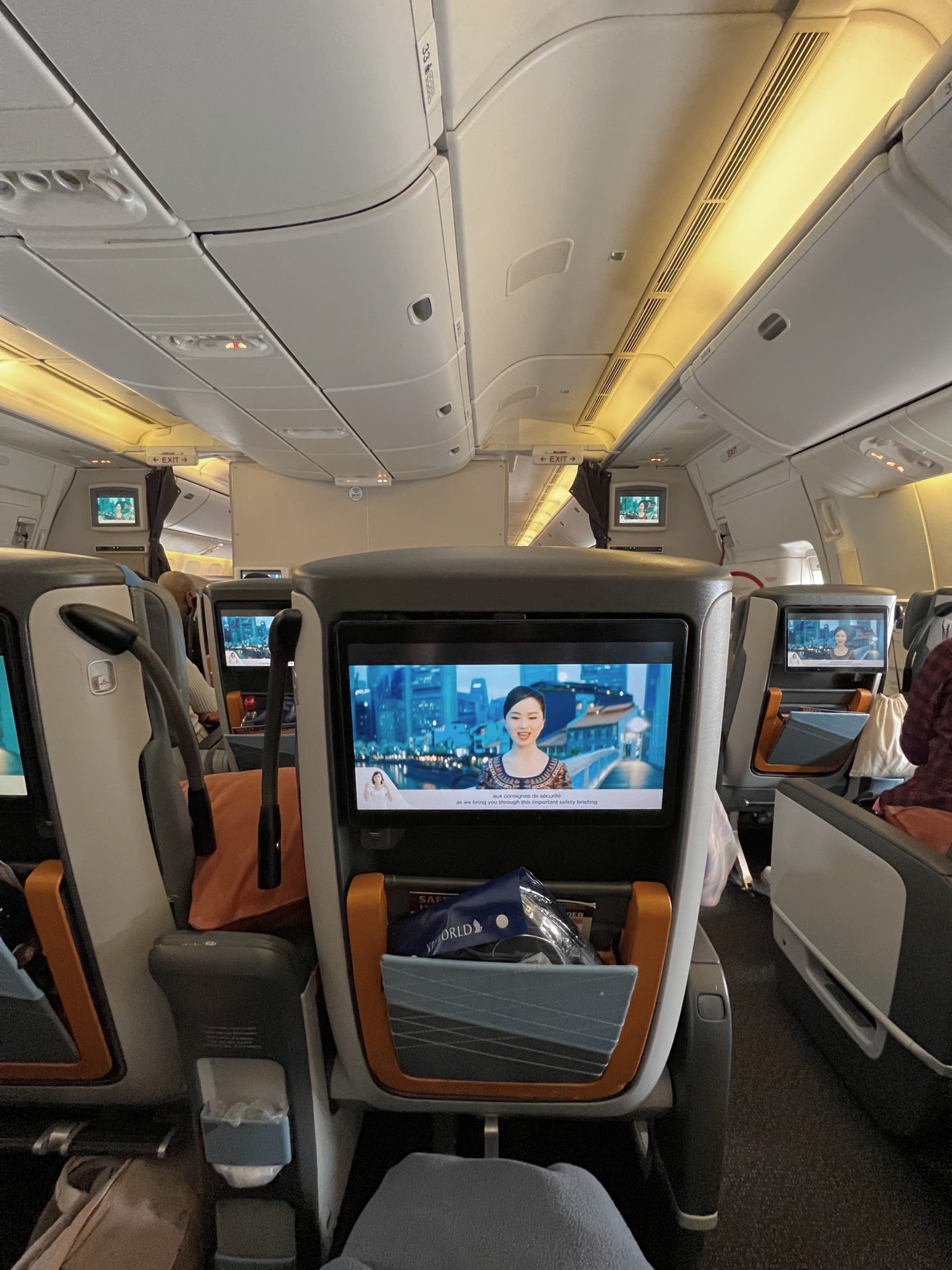 Singapore Airlines Premium Economy: Is it worth it?
This is a question many people ask me and to be honest, I often ask myself. Upgrading your seat from Economy to Premium Economy is worth it in my opinion, but this is always a subjective experience and depends on what you think you'll get out of it.
For me, I like the larger seats as it gives me better ability to work on long-haul flights. The added bonus of having more charging ports comes in handy too, but it is the dedicated working light that I really love as it keeps me productive on the flight.
If you're catching an overnight flight, I'd say you might not get the most out of the upgrade to Premium Economy. That's because the seats incline a bit better, but not enough to have a good night of sleep. For me, that only ever happens in Business Class with a lie flat bed. However I know many people can sleep almost anywhere – in which case you might get just as good of sleep in Economy.
Same Same but Different
There are a few differences when flying Premium Economy over Economy, but there are also many similarities, too. You might be surprised to learn that the bathroom experience doesn't change too much across any of the cabin classes – even in Business Class the lavatories are small and fairly similar to even economy (save for the addition of fresh flowers – a nice touch!)
I'd also say the food on offer in Premium Economy is not too different from economy. The meals are all tasty across the board with Singapore Airlines, as they engage local chefs to create tasty meals to reflect Singapore street food culture (of which the country is famous for!)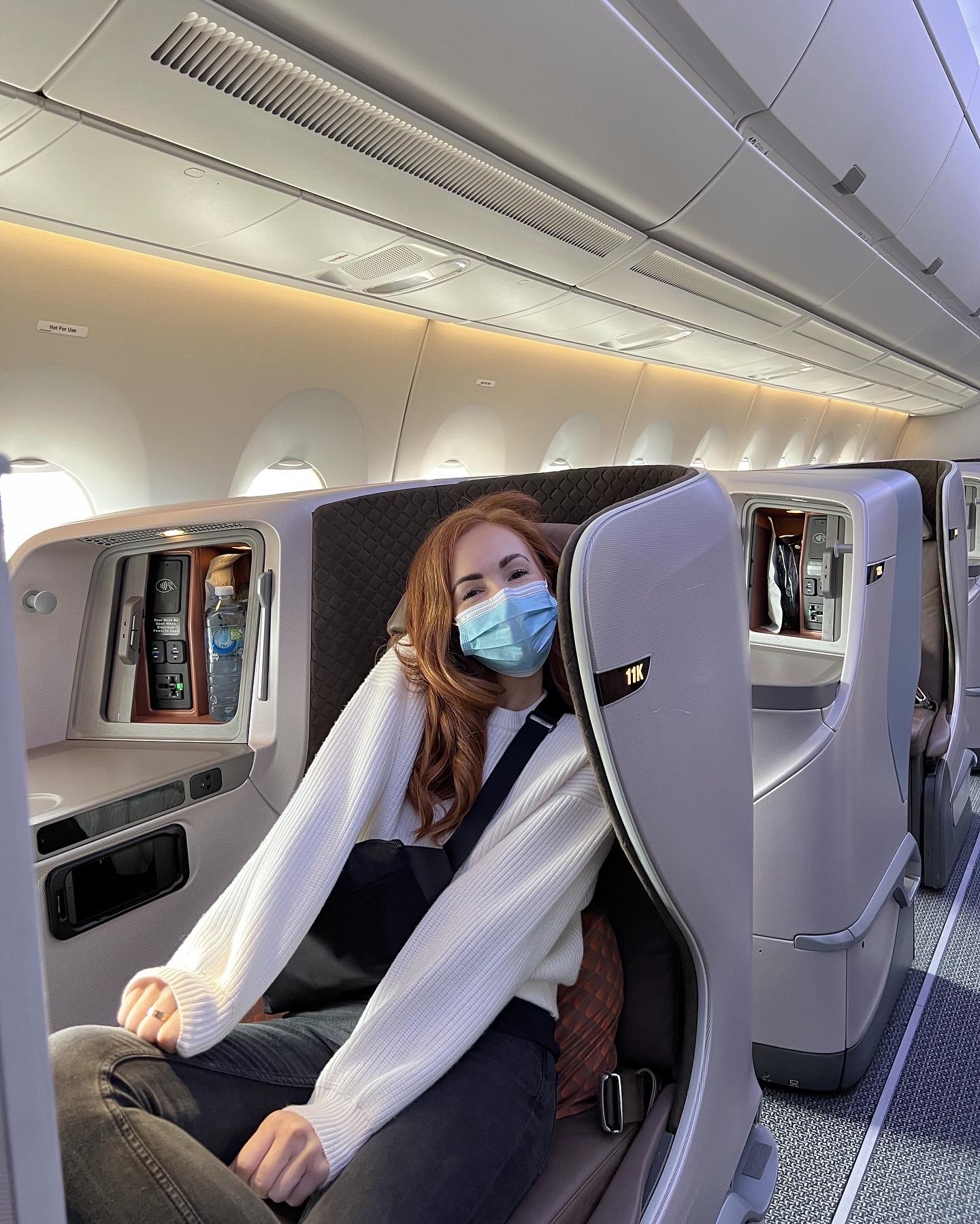 Singapore Airlines Business Class
You might remember just a few weeks ago I travelled business class to Paris. And for some of you considering whether to book Premium Economy or Business Class, I think it depends on the time of day you are flying. For me, I need to fly Business Class to be able to sleep on a flight, so I'll always choose this to fly on red-eyes or if I'm landing at an international destination in the morning and need to get straight to work. But for day flights, I'm happy in any class – especially with Singapore Airlines as it is the world's leading airline for many years in a row. Over to you – what flight class do you prefer to fly in? Let me know in the comments or on Instagram!
Book this trip
I flew from Paris to Singapore in Premium Economy and booked directly through Singapore Airlines.
Singapore Airlines operates 100 flights a week from seven destinations in Australia as per below:
5x weekly from Adelaide
21x weekly from Brisbane
3x weekly from Cairns
Once weekly every Saturday from Darwin
21x weekly from Melbourne
21x weekly from Perth
28x weekly from Sydney
Disclaimer: I was invited to experience Singapore Airlines Business Class for the purposes of writing this review. I was not however expected to provide positive coverage or paid for the feature – I really just loved the Singapore Airlines business class experience so much! It is important to note that all thoughts, opinions and photos are my own.