When I first visited Cape Town solo I had a very limited view on how safe it is to travel alone in South Africa. Much of what I read online discouraged solo travellers, however since living in Cape Town I can certainly say it safe to be solo in Cape Town.
Now that I'm living in the heart of Cape Town, I have seen first hand how safe it is to visit this city on your own. For the most part, Cape Town is safe. There are isolated incidences of course, as there are in all cities. We've put together a complete guide to help you plan your solo visit to Cape Town to make sure you feel safe and make the most of your stay.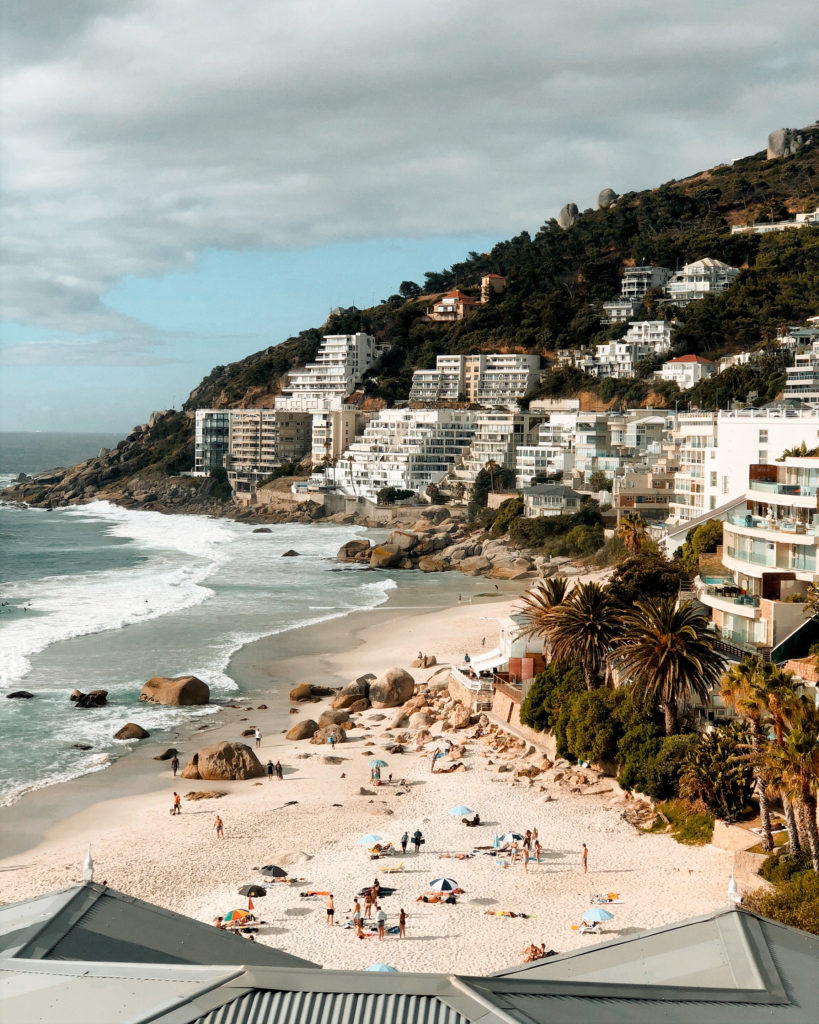 Where to Stay: Neighbourhoods
Whether you're visiting Cape Town for a few days or a few weeks, there are a lot of ways to stay busy in this city that meets the sea. Cape Town is an active and adventurous city with many hiking trails, running trails and mountain bike trails close to the city. Put simply: the more time you have, the better!
Sea Point
Sea Point is one of the best choices for where to stay in Sea Point. It is a walk away from the beach, incredibly safe and has everything you need nearby. There are a tonne of shops, restaurants and grocery stores so everything you need will be within reach. If you choose to stay in Sea Point, I'd recommend finding a small one bedroom apartment on Air Bnb. There are plenty to choose from.
Tamboerskloof
If you would prefer to be closer to the action, Tamboerskloof is full of great Air Bnbs to rent for one person and is the closest you will get to Cape Town's Kloof Street. Kloof Street is where you will find most restaurants, bars and cafes worth visiting in Cape Town. It is the heart of the action and a great suburb to base yourself.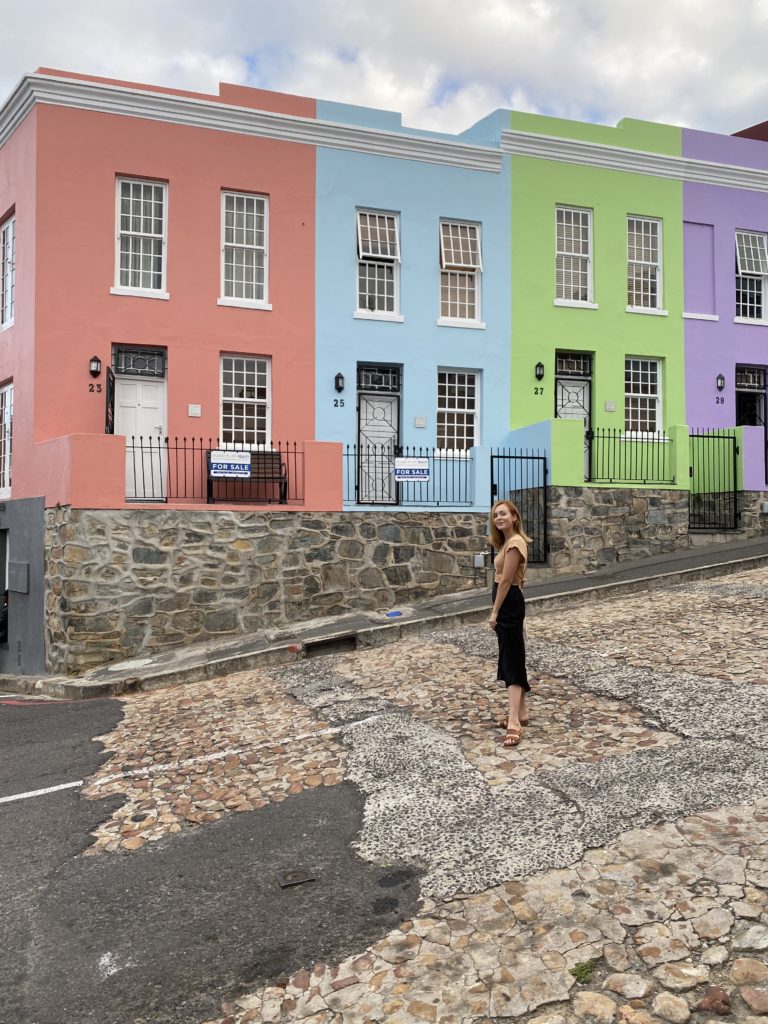 De Waterkant/Green Point
Another great suburb to base yourself is a combination of the best of Sea Point and the best of Tamboerskloof. It is close to the city but also close enough to the beach to walk. This is the suburb I live in and we find it incredibly safe – especially during the day. Of an evening I would still recommend not walking around on your own at night.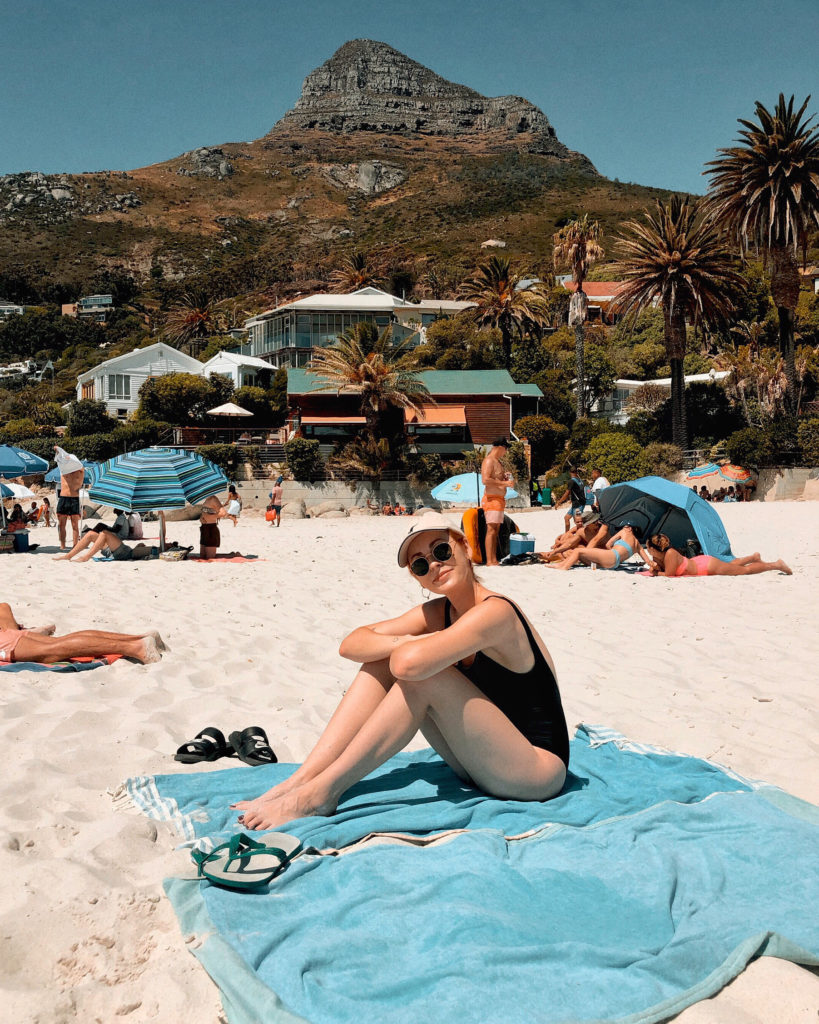 What to Do: Solo in Cape Town
There are so many fun things to do in Cape Town that you could easily spend a week here on your own. I'll start with my favourite handpicked things to do in Cape Town that are perfect for solo travellers.
Clifton Beach
If you're looking for a beach to visit that is central and full of locals, our favourite beach is a series of beaches at Clifton. There are 4 beaches in total, with the closest to town being Clifton 1 and the furthest being Clifton 4. The first Clifton beach is the quietest, the second is my personal favourite and Clifton 4 is the famed "see and be seen" beach.
Llandudno Beach
My favourite beach in Cape Town is only possible to visit if you have a car or transport. Llandudno is 15-20 minutes out of town, but it is undeniably the most beautiful beach in Cape Town.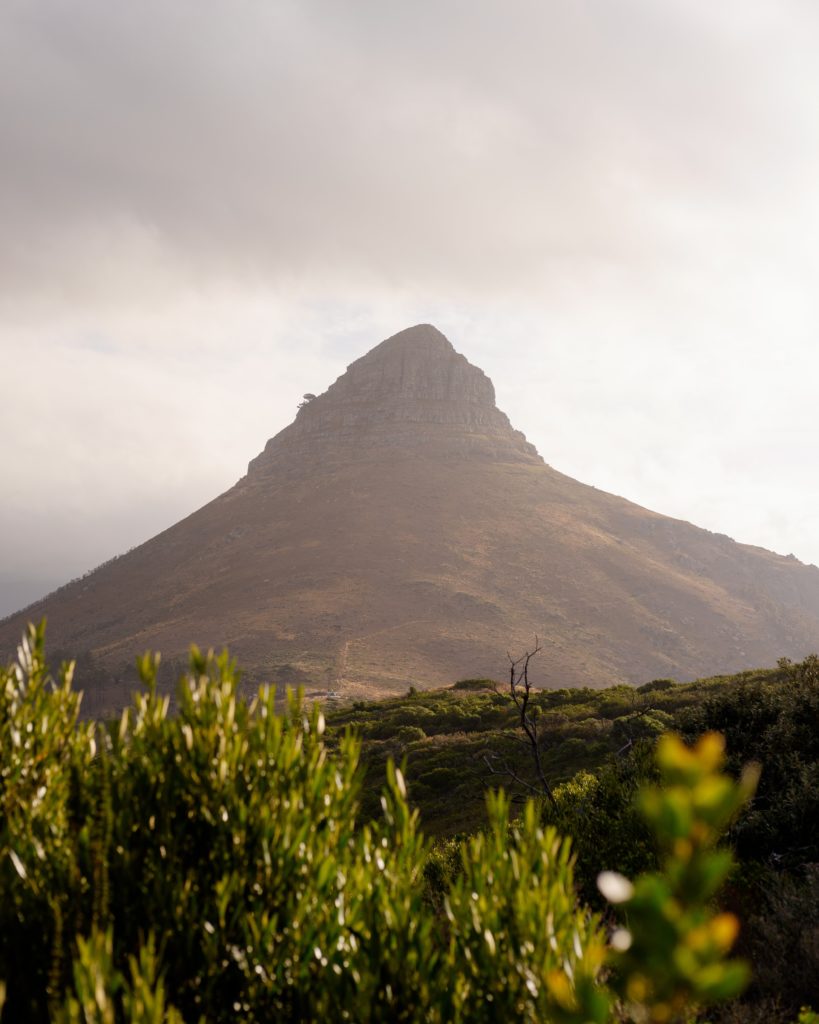 Hike Lion's Head
My favourite short hike in Cape Town is to summit Lion's Head in time for sunset. This is a safe hike to do solo as there are always a number of people on the trail and it takes just 45 minutes to reach the top.
Take the Cable Car up Table Mountain
Another great hike in Cape Town is to summit Table Mountain, however due to ongoing reports of muggings I would suggest skipping the hike and taking the cable car instead. The views over Cape Town are incredible, especially at sunset!
Day Trip to Boulders Beach
If you don't mind renting a car and driving yourself down the coast, you will be rewarded with one of the most memorable days on the Cape! Boulders Beach is less than an hour drive out of Cape Town and it is the famed "penguin beach" you've probably already heard about. If you don't feel comfortable driving, you could consider hiring a driver for the day or joining an organised tour.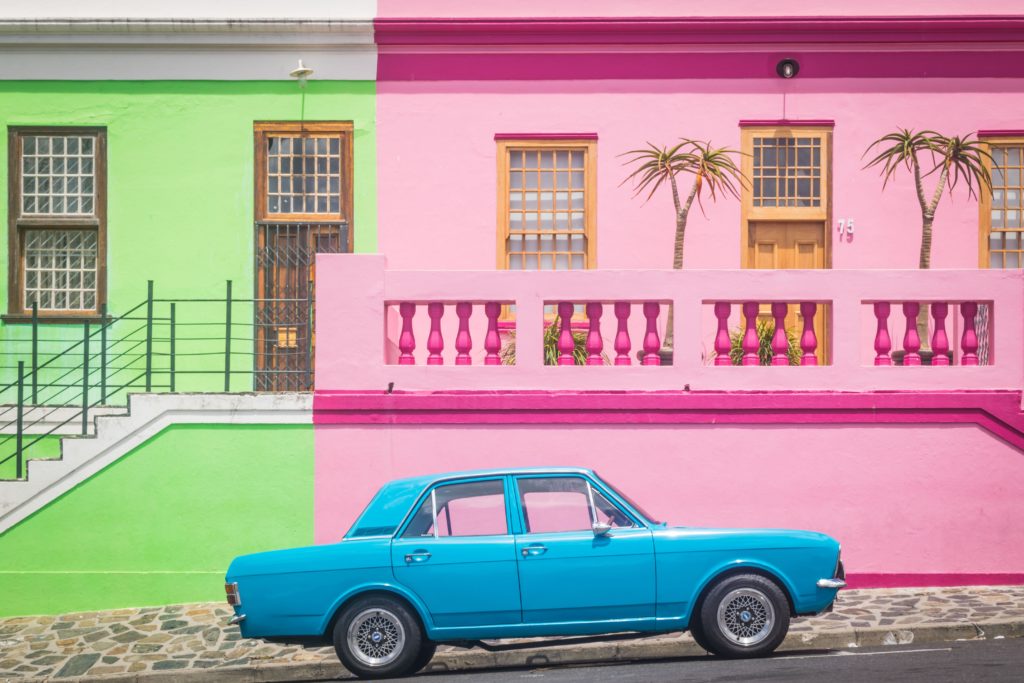 Walk around Bo-Kaap
One of the hot spots to visit while in Cape Town is the colourful and quirky Bo-Kaap, a neighbourhood that has plenty of history behind it. Bo-Kaap is the centre of Cape Malay culture and a beautiful display of how vibrant, fun and full of life Cape Town can be.
Tips to Stay Safe
Cape Town is an incredible city to visit and even more so when you travel alone. There are some great neighbourhoods to base yourself and explore the city while remaining safe. Here are our top tips to stay safe in Cape Town:
Ubers are cheap and readily available
If you are concerned about walking, consider jumping in an uber. Ubers are incredibly cheap in Cape Town ranging from a couple of dollars to travel across town.
Use ATM's in shopping centres
If you plan to get cash out, opt to do so from a shopping centre instead of on the street. Some of the latter machines can be tampered with.
Stay in after sunset
As with any city, the risk of being alone after dark becomes higher. Unless you are meeting people you know, consider staying in after dark.
NEW NOW! SOLO TRAVEL GUIDE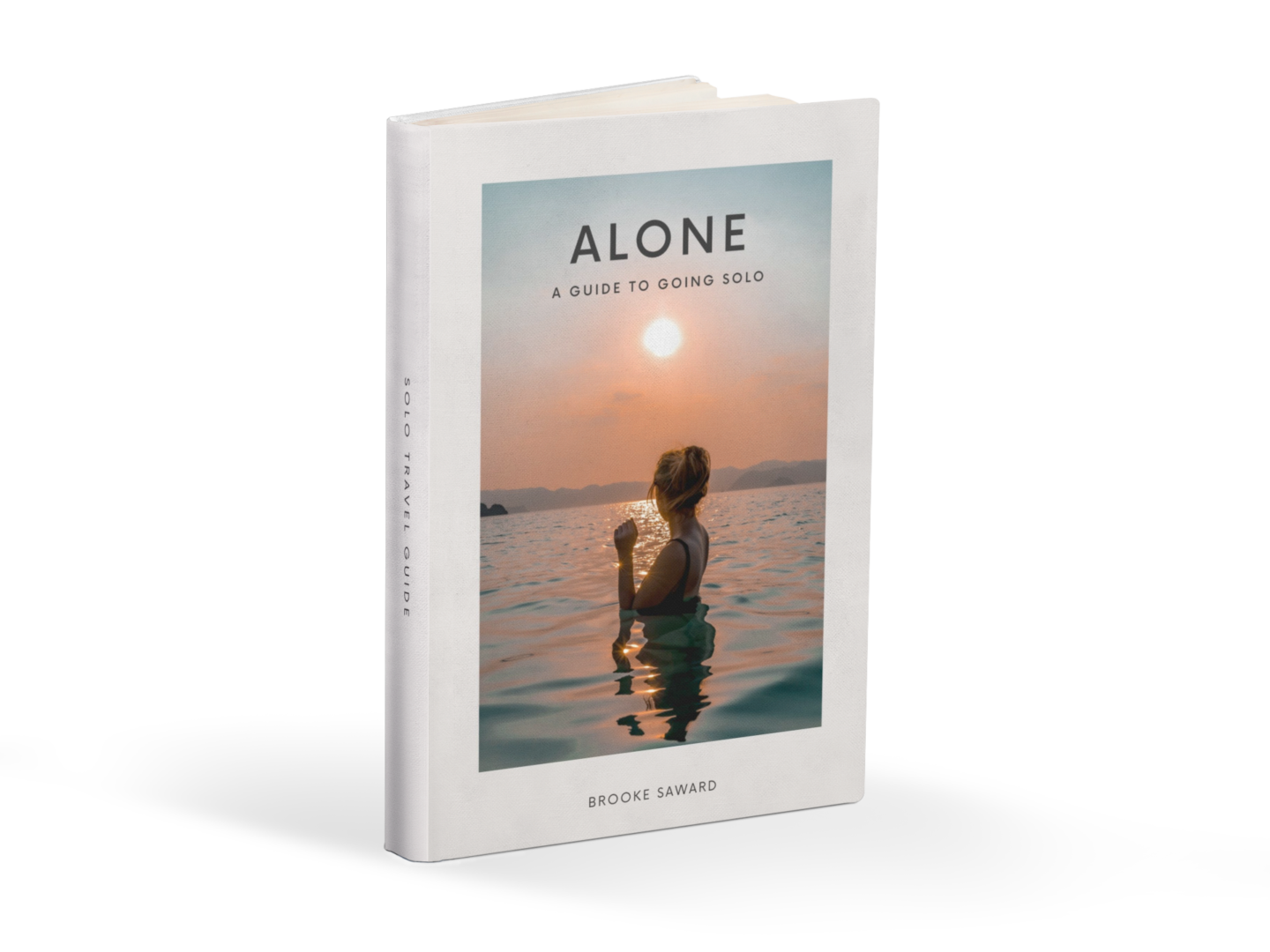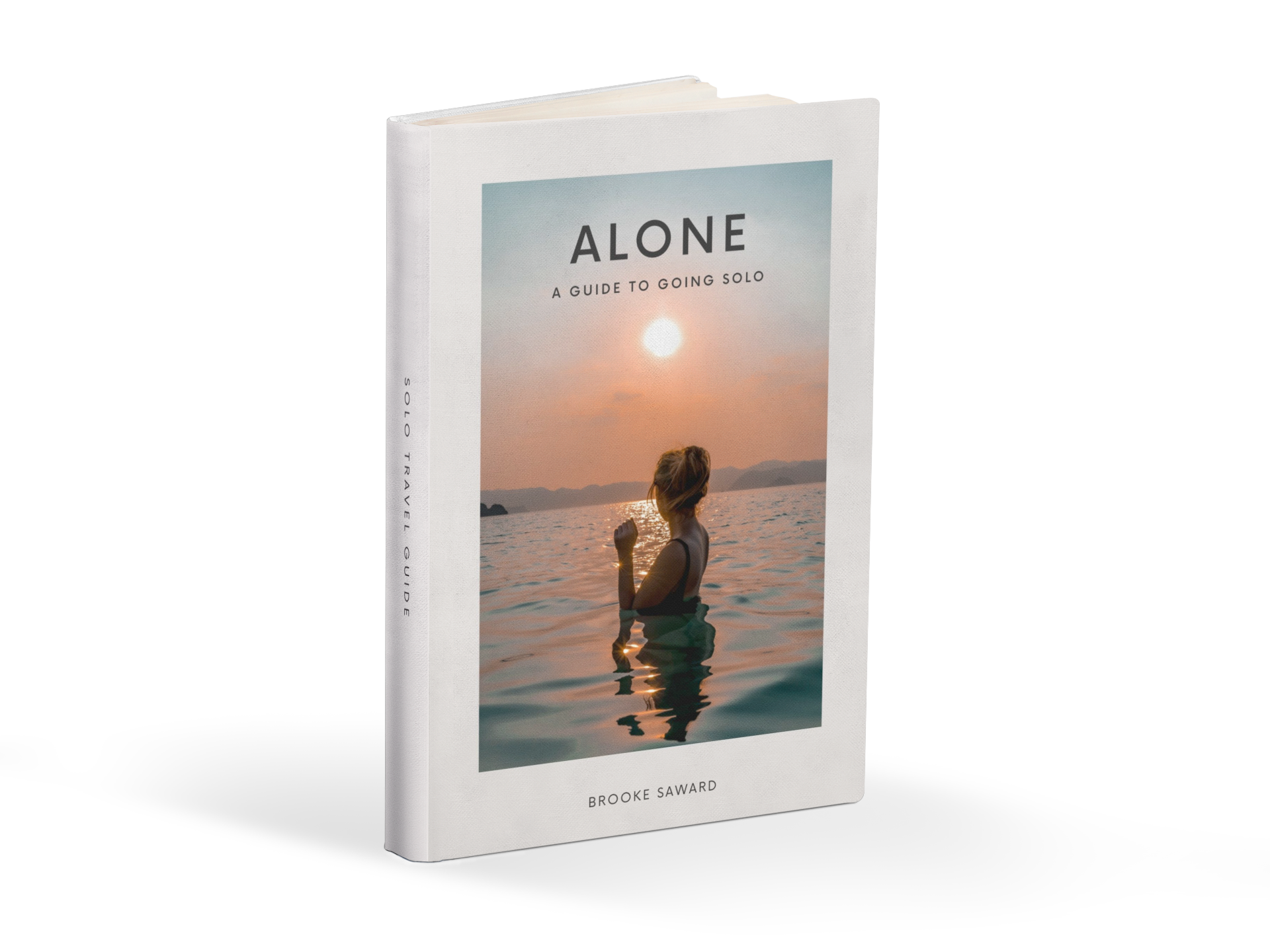 ---
Solo travel must haves
---