Travelling throughout the Netherlands on a whirlwind week of adventures, I finally arrived in Utrecht. After visiting The Hague, I made my way by train to Utrecht, a city that has come to be known by many as "Amsterdam's cool little sister" as quoted by a local. And indeed, I think it might be my favourite city in the Netherlands! Here is how to spend 48 hours in Utrecht if you're planning a visit.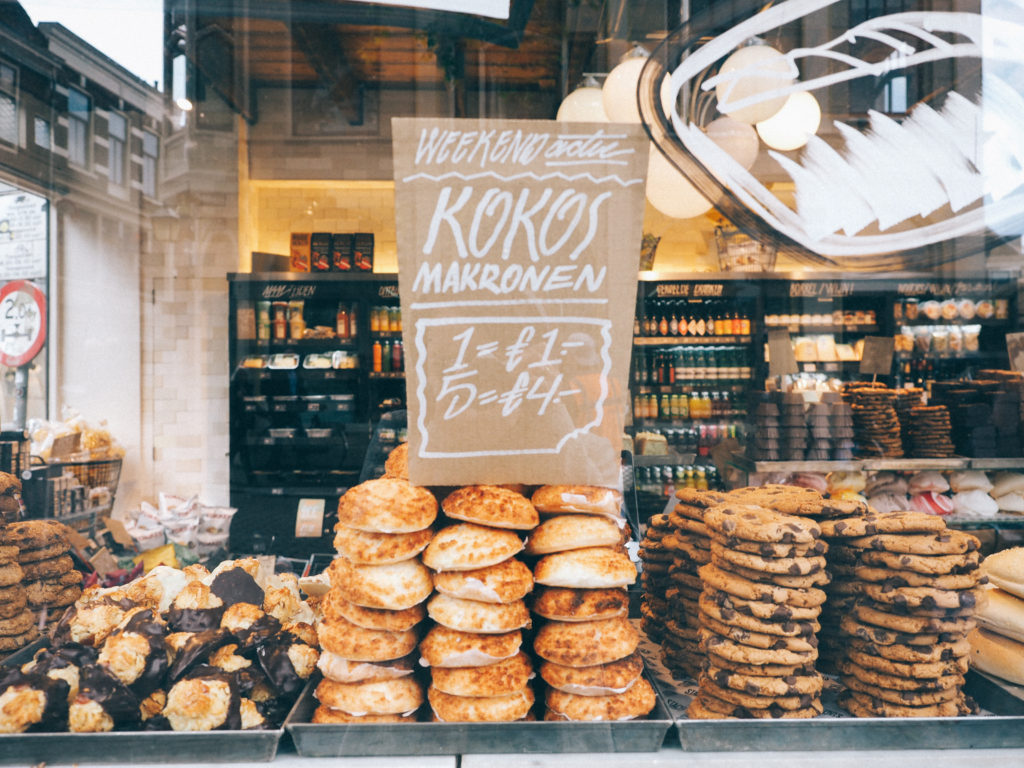 How to spend 48 hours in Utrecht
Touch Down: In Need of Coffee?
The best way to experience Utrecht is not necessarily to "see" the city, but to "do". The city of Utrecht doesn't offer much by way of must see attractions, as the whole charm of the city is purely in experiencing it. With plenty of great coffee shops and bakeries, there's a lot to begin discovering!
De Koekfabriek – at the cookie factory you get free cookies with your coffee. Ummm yes please!
Carla's Conditorie – located right behind the dom is one of the cities' cutest cafe/bakeries with a hint of Scandinavian flavour.
The Village Coffee – said to be the best coffee in the entire city.
De Bakkerswinkel – I first discovered this little gem in The Hague and was delighted to see it again in Utrecht! A very cute old school bakery with great (and huge) breakfasts.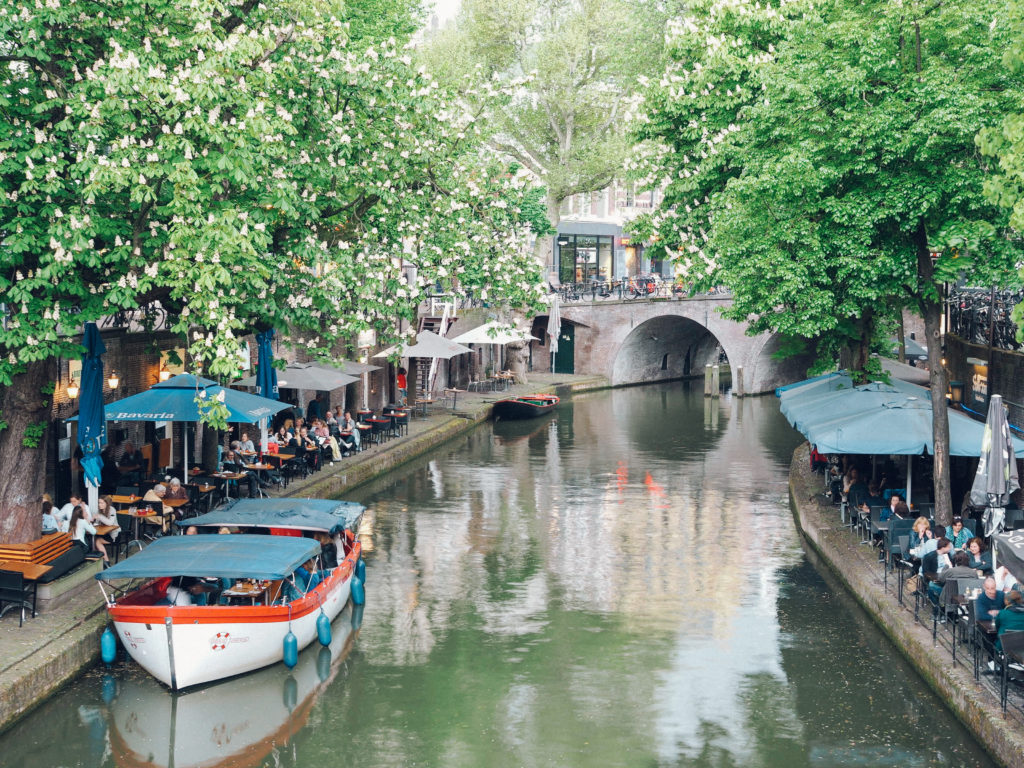 From the centre of town you can explore all that Utrecht has to offer, which is predominantly centred around the cities' canals. The city is full of cheap eats, al fresco restaurants, boutiques and the usual chain brands you'll see everywhere in Europe.
The best way to discover Utrecht is to begin on foot around the city centre, later renting a bike when (and if) you feel comfortable navigating the streets to explore more of the neighbourhoods on the fringe of the CBD!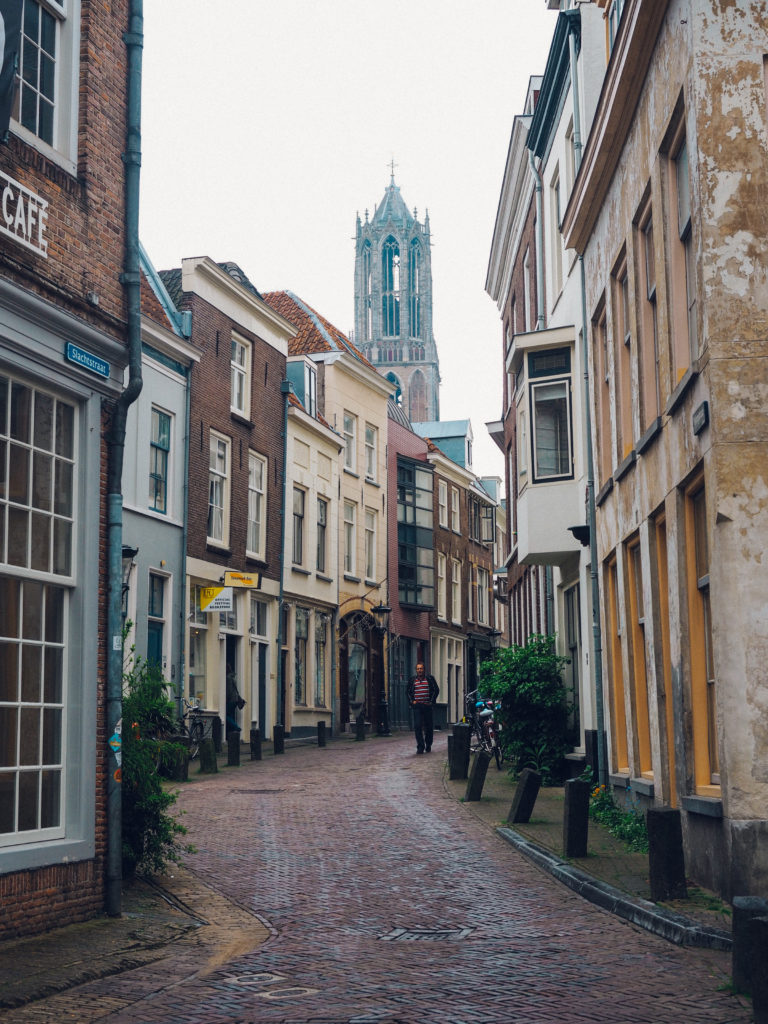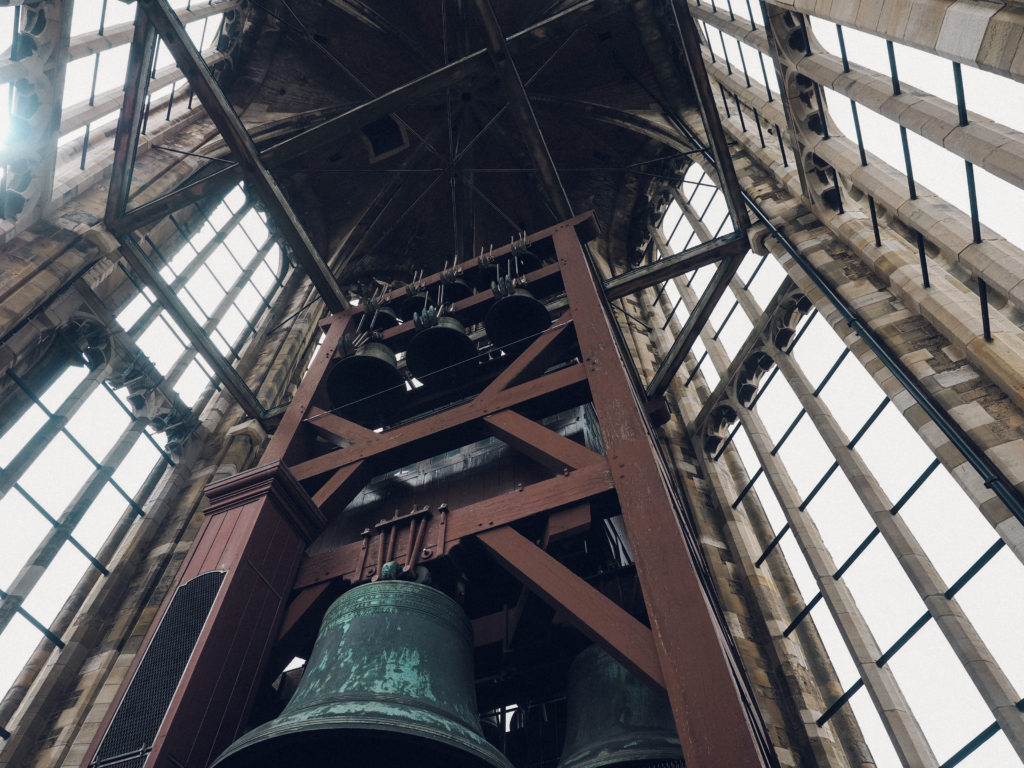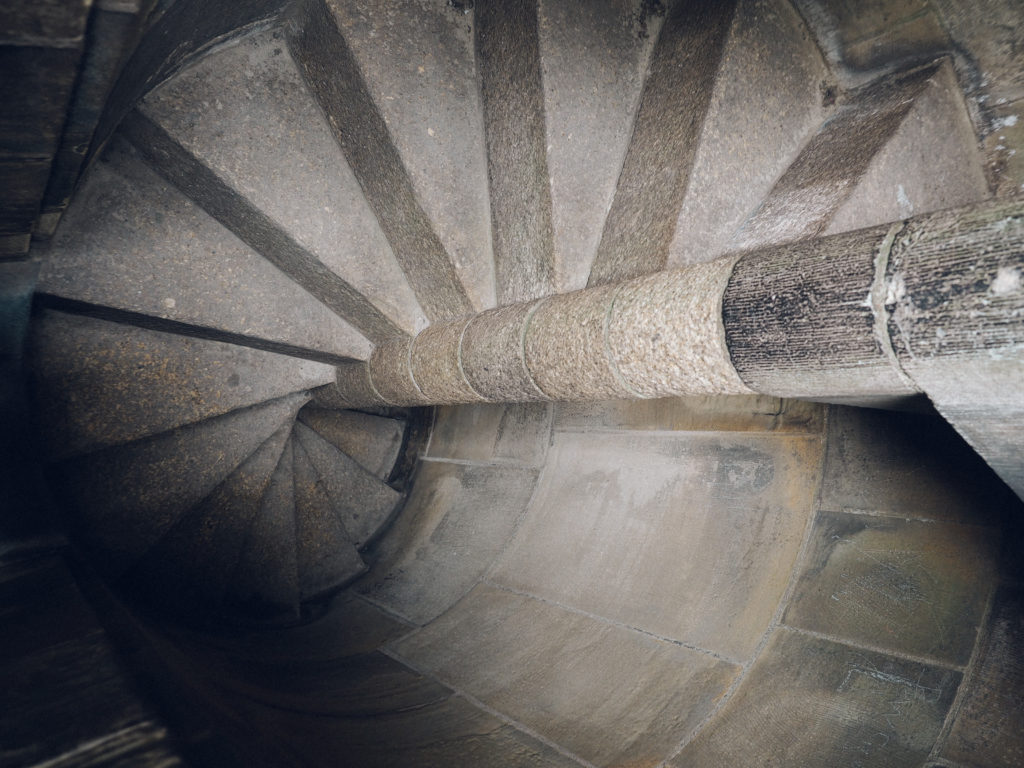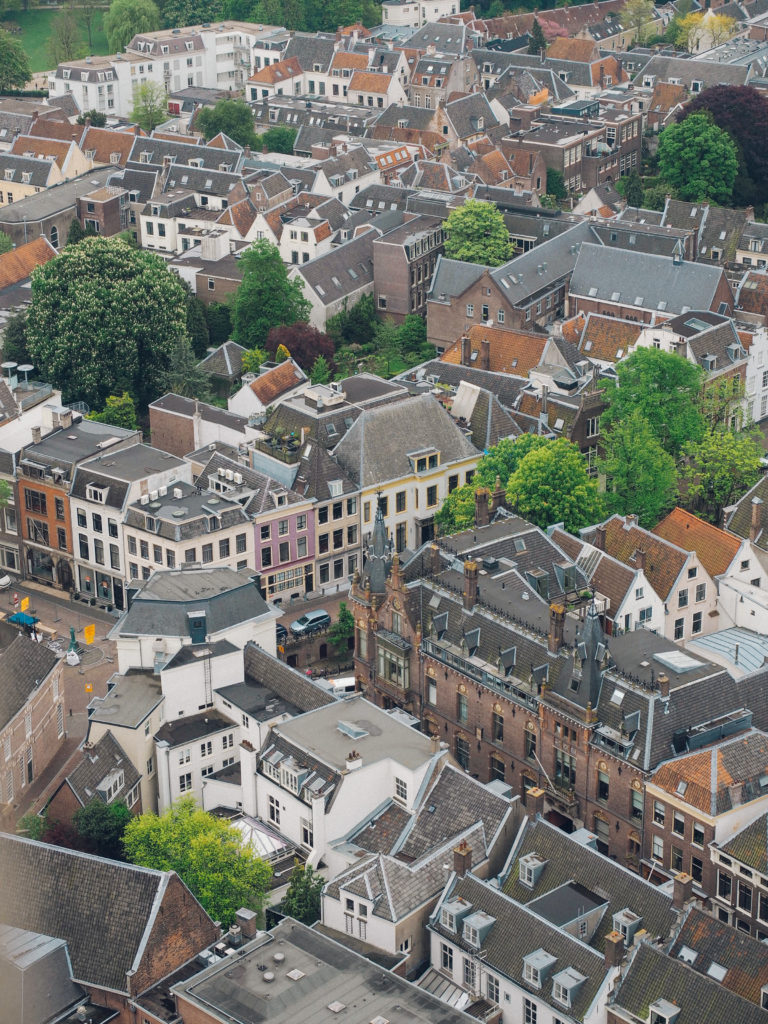 Climb the Dom Tower to get your bearings
Figuring out your place in a city is often a task that takes a few days to master, but the city of Utrecht has one main attraction that is better experienced sooner rather than later. The Dom Tower Climb is an absolute must when in Utrecht and will give you a much better understanding of the city from above.
Climbing the tour is by guided tour only, lasting 60 minutes total. There are 465 steps to climb (yup!) so make sure you wear your comfy shoes before you commence your climb of the highest church tower in the Netherlands.
The climb begins at the Tourist Office and you can purchase tickets on the day.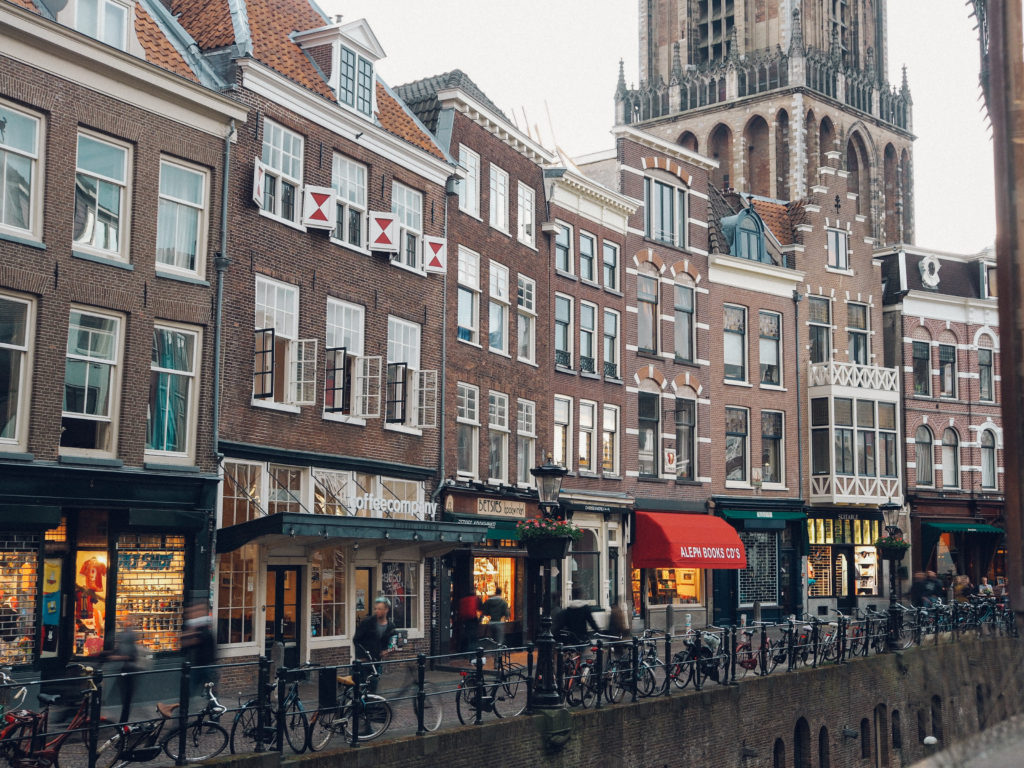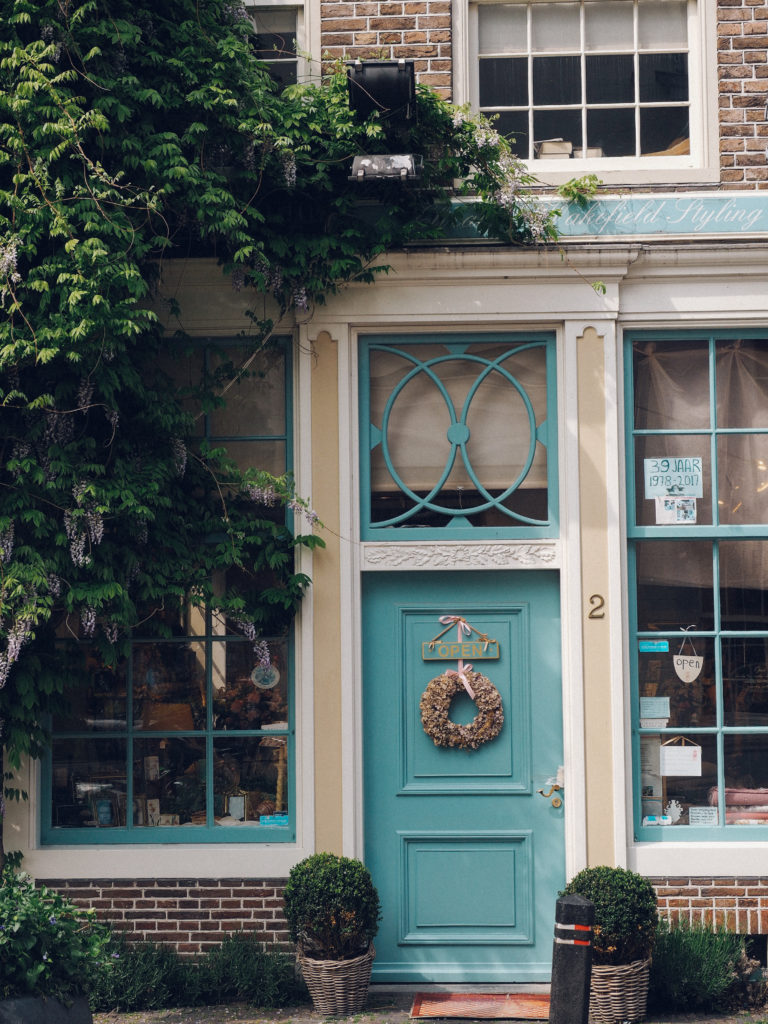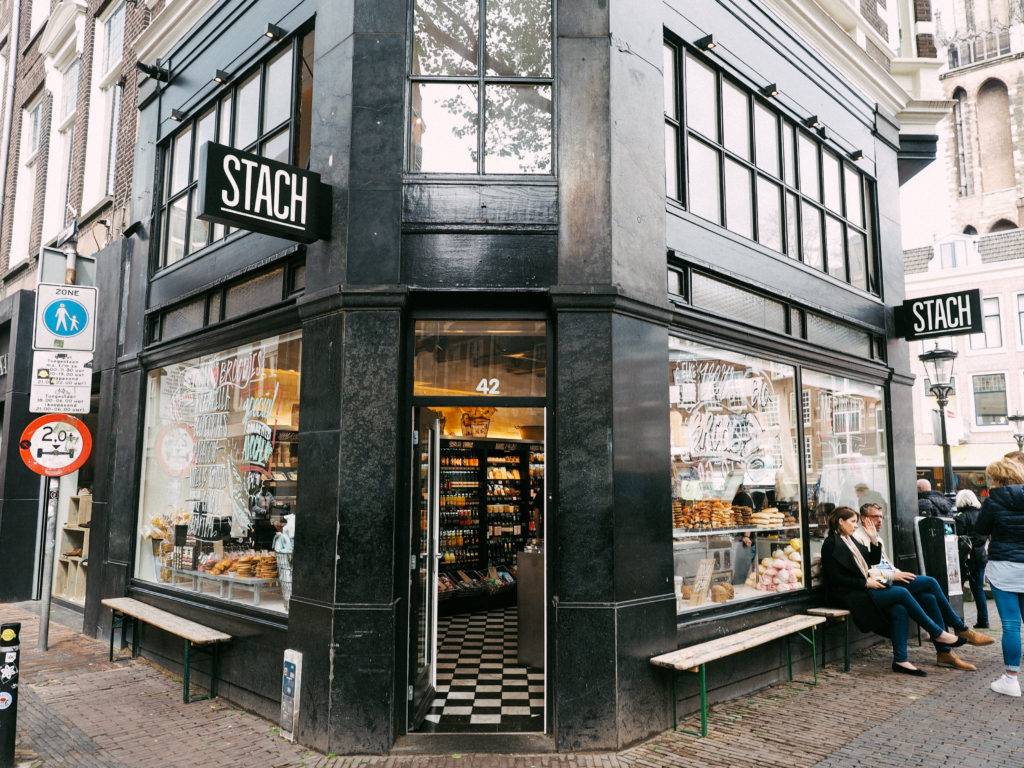 The city of Utrecht comes to life in the evenings when the canals reflect the buildings and their light. Be sure to wander late into the evening to really get a feel for this city – there's a lot to discover in the cobblestone alleyways!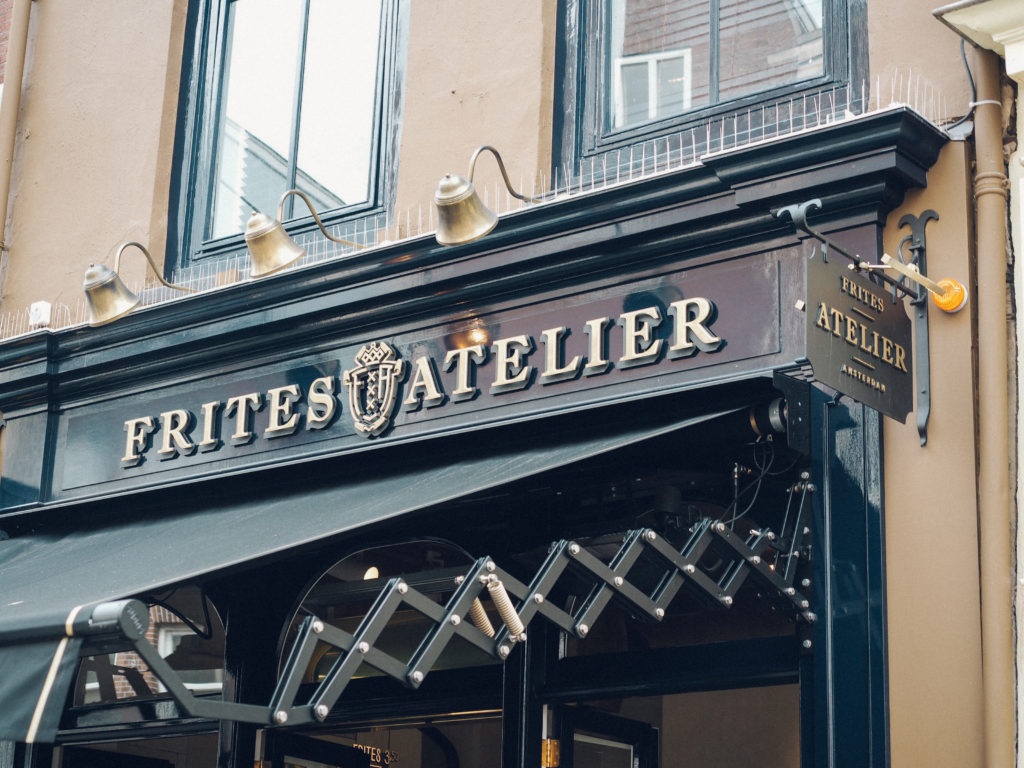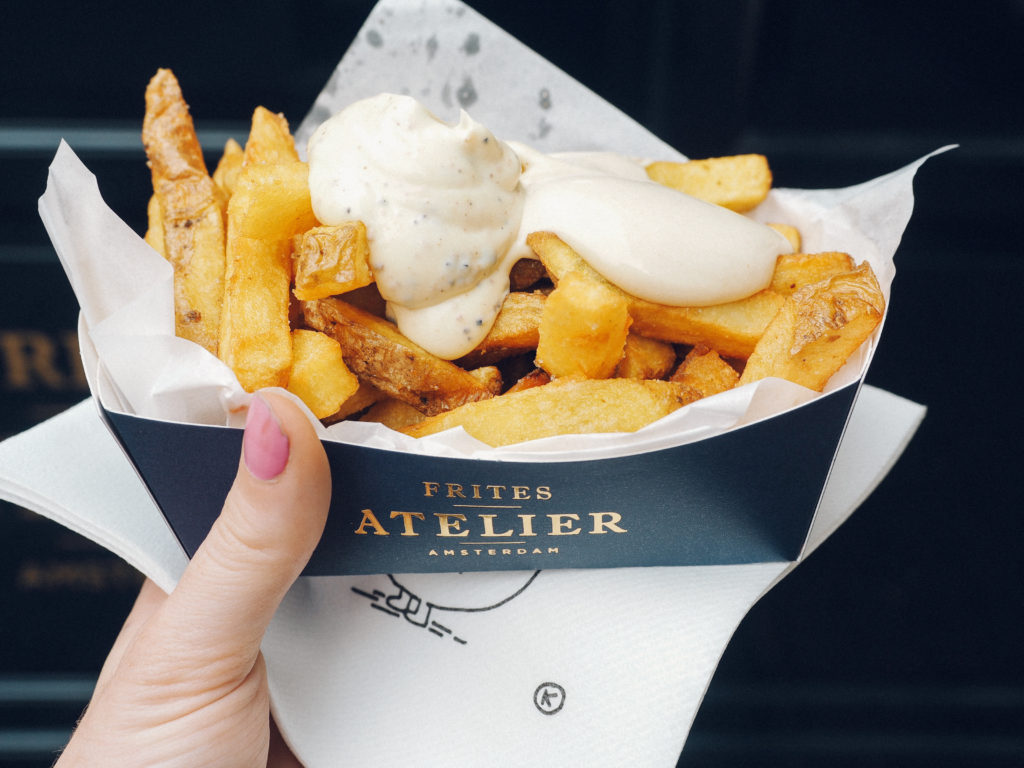 Cheap Eats Around Town
Frites Atelier
Although they began in Amsterdam, I discovered the Frites Atelier in Utrecht and my goodness what a find! These fancy fries are as good as they sound with house-made sauces like "Deep Truffle", "French Bernaise" and "Indian Curry". There are also flavour specials like "Indo Peanut" to discover, which come with fried onions, peanut sauce, rempejek and lime zest. Life made.
Frietwinkel
For research marketing purposes I made it my business to try another frites shop in town: Frietwinkel. This is more of a traditional offering and a really popular choice for locals. The only downside was the minimal sauce (though I am someone who has more sauce than fries most of the time!)
Stach
This bakery is originally from Amsterdam but I loved it so much I had to give their Utrecht store a mention. They specialise in meringues, cookies, and traditional Dutch sweets (like stroopwaffle).
De Oude Muntkelder
In need of a pick-me-up? I've got just the answer for you! The best poffertjes (dutch pancakes) in town is said to be had at De Oude Muntkelder. These pancakes are covered in icing sugar and full o' goodness (by no means sugar-free or anything free)!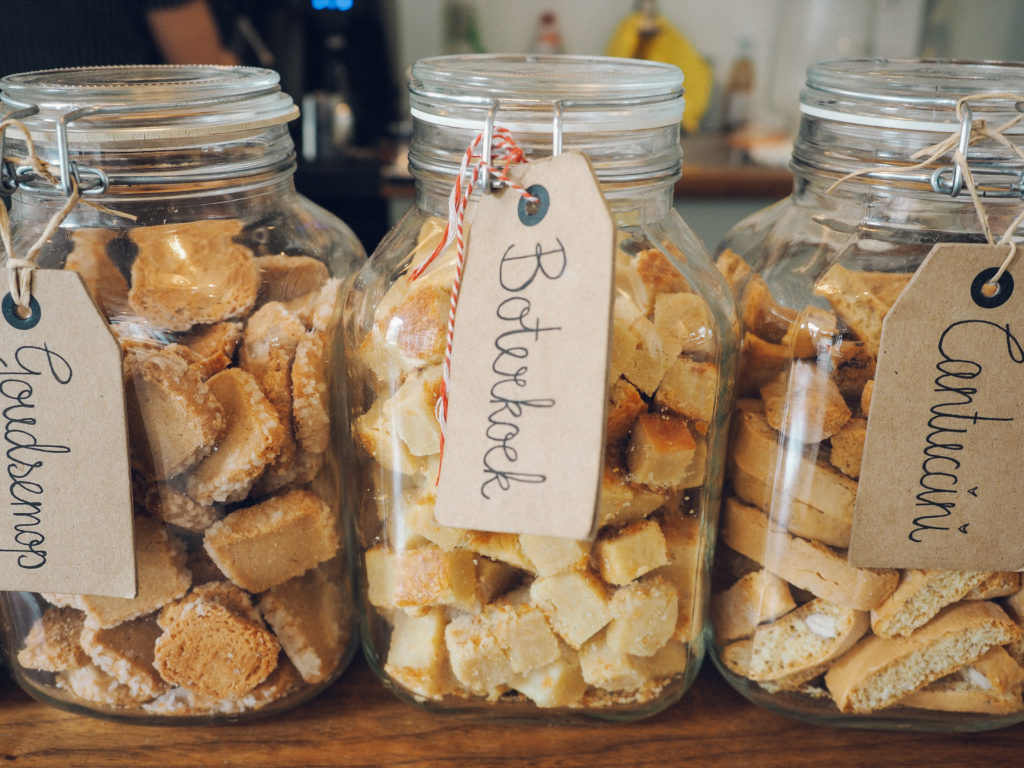 Free cookies at the cookie factory!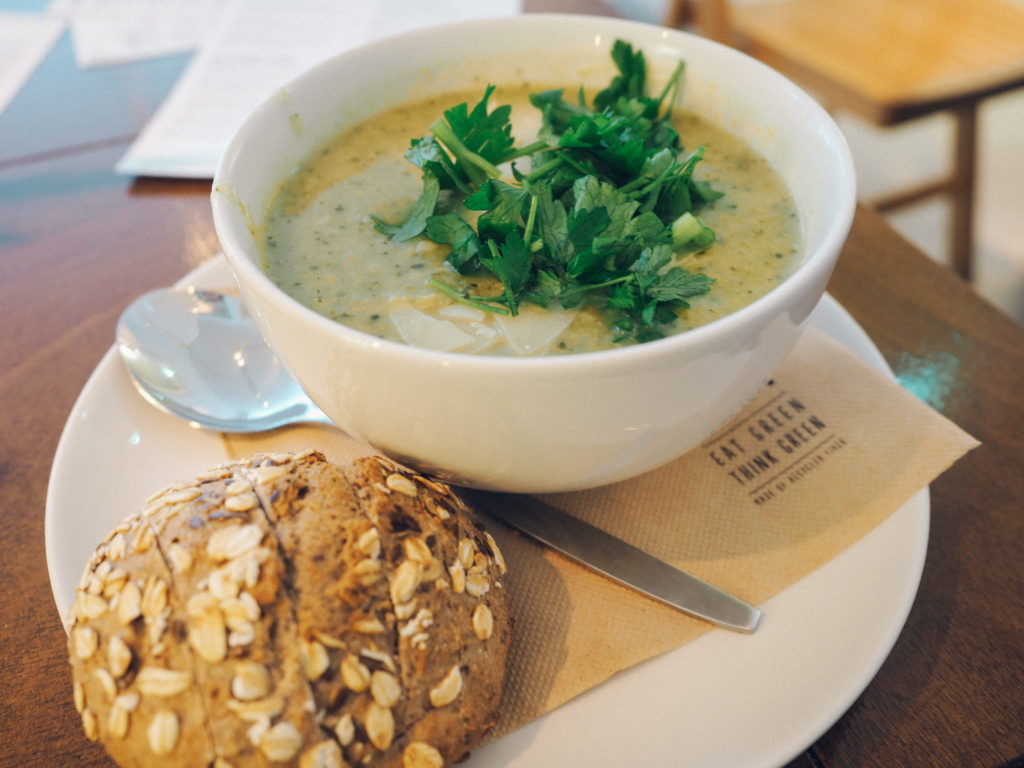 A healthier dinner option from SLA (vegetarian and vegan)
48 hours in Utrecht: Something extra
Seek Out the Miffy Traffic Light
Sometimes I get a little (way) too excited about tourist attractions you won't find elsewhere in the world, like the "Miffy Traffic Light". I only learnt on arrival that the creator of Miffy was a resident of Utrecht, making Miffy a celebrity of the city!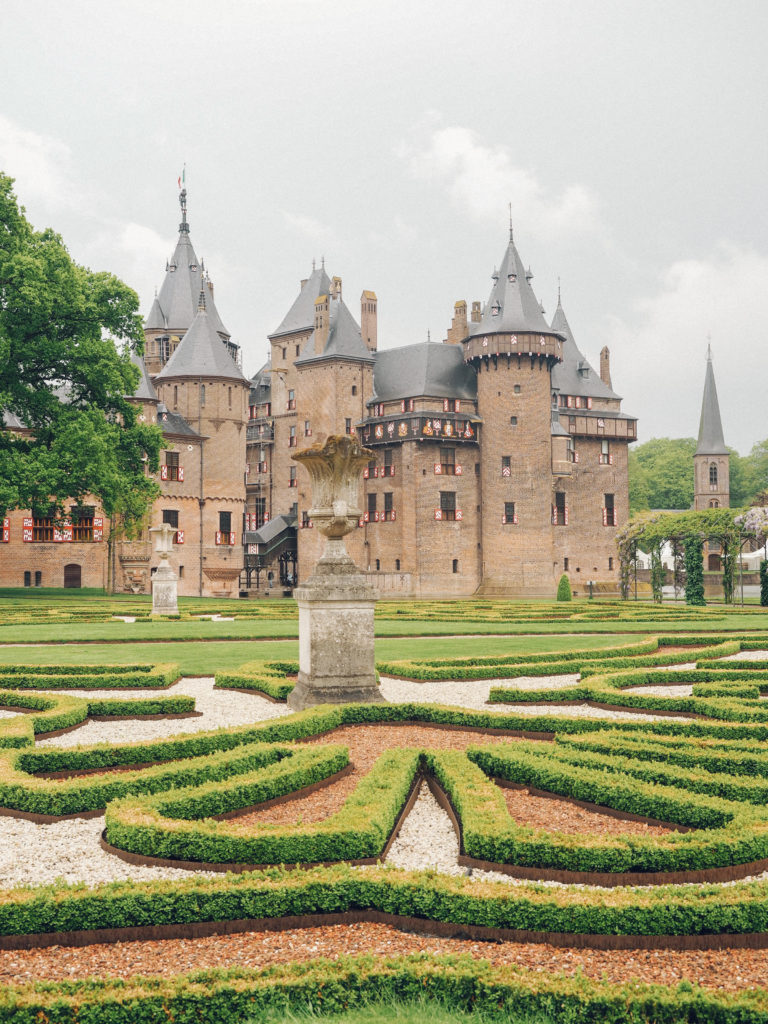 A Day Trip to Kasteel De Haar
On my last afternoon in Utrecht, I made a mission out of riding my bicycle to De Haar Castle, an apparent 50-minute ride out of Utrecht. With many wrong turns and failed attempts at gear changes, I made it there in around an hour (okay, maybe a little more).
The castle closes at 5:00 pm in the evening, so be sure to around before 4:00 pm if you plan on going inside. The entrance fee is 10€ or for entrance to the gardens only it is 5€. Due to my late arrival I only had time to enter the gardens, but what I did see was certainly worthwhile!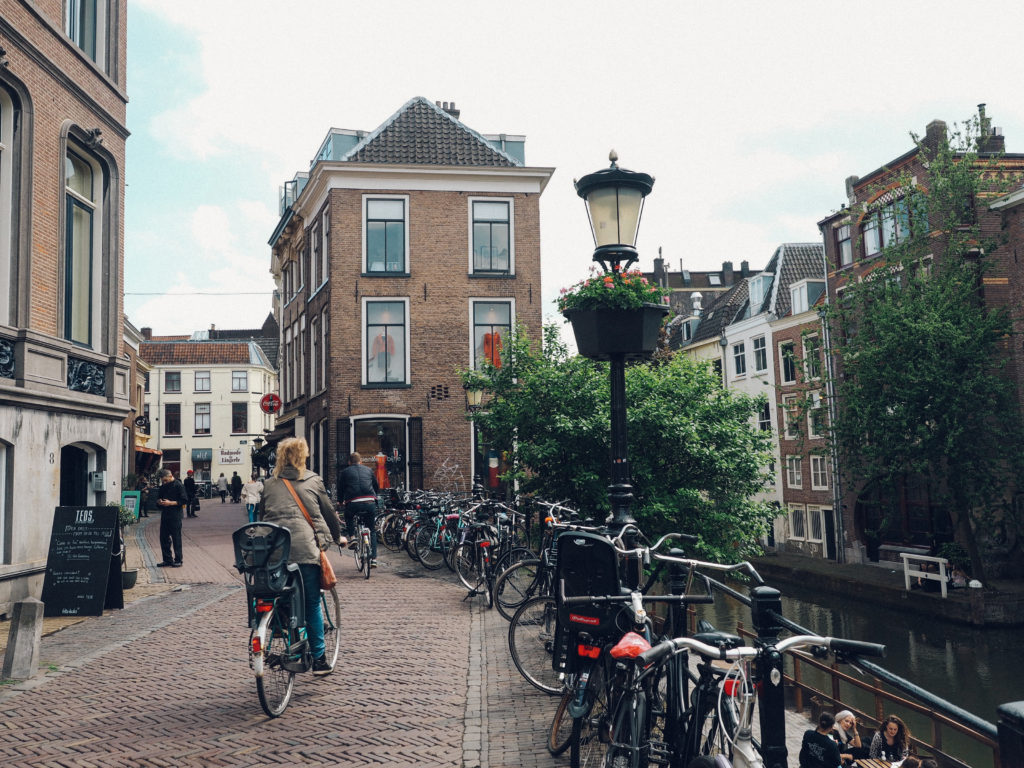 Check In: Malie Hotel
For my stay in Utrecht, I checked in to Malie Hotel, located in a residential neighbourhood which gave me the perfect excuse to go complete "Dutchie" and ride a bike everywhere! The hotel offers rental bikes for 8€ a day, which seems like a pretty reasonable deal to get around.
Walking to the town centre was a 20-minute trip one way, which gave me all the more reason to stop at my favourite ice cream shop on the way home every day! The buffet breakfast was really generous and if you're after a nice hotel out of the city centre, this is a perfect choice.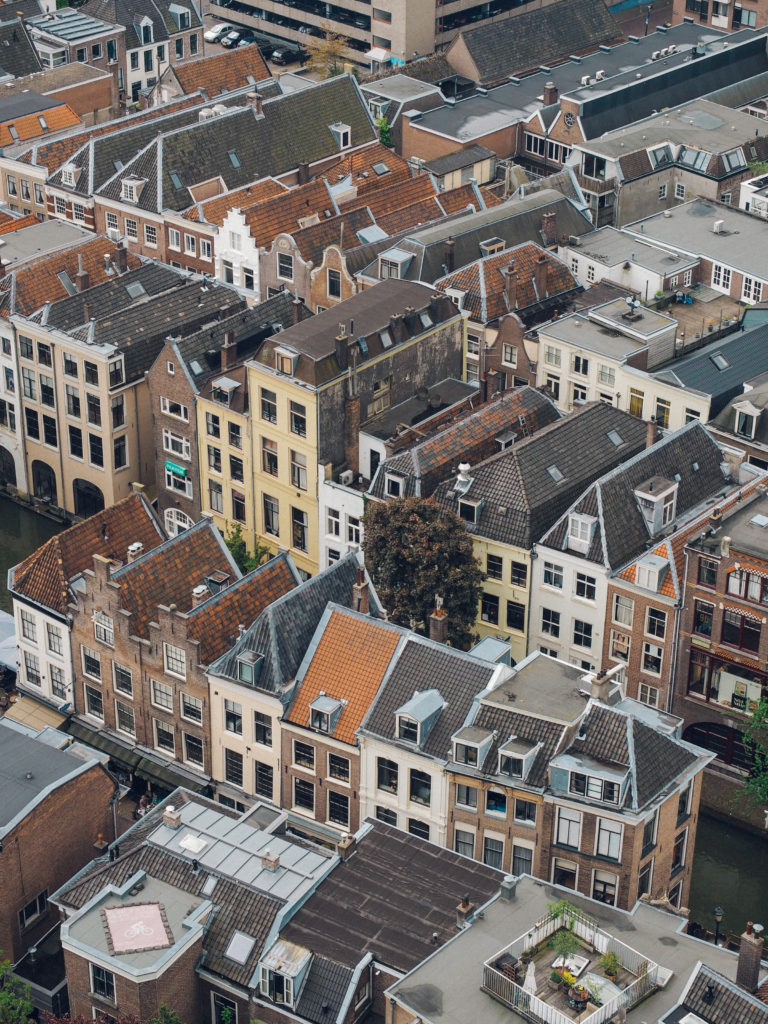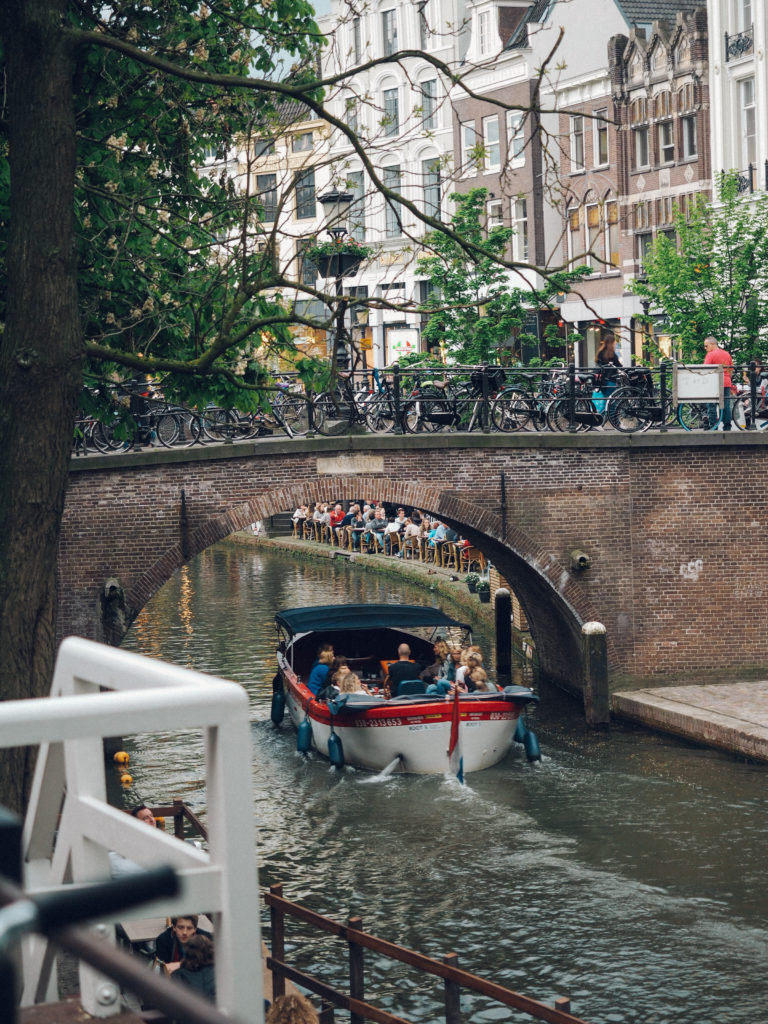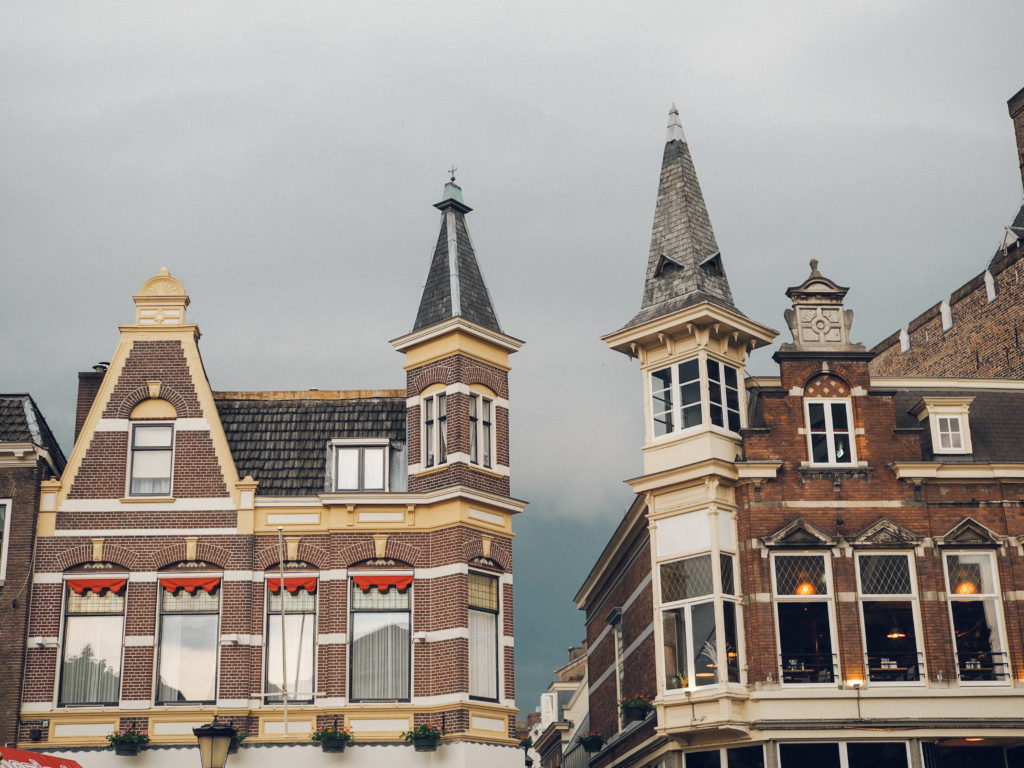 A huge thank you to Visit Utrecht for welcoming me to explore the city and supporting my visit with endless recommendations and research! I loved my time in Utrecht – all opinions and photos are my own.