If you find yourself with a spare day in Vancouver or looking to explore British Columbia's wild West Coast a little further, then a trip over to Vancouver Island is a great way to experience the more rugged side to Canada's coastline. After staying in Vancouver for a few days I made my way over to Victoria, the capital of British Columbia and the gateway to Vancouver Island. Here's how to spend 48 hours in Victoria (though based off my own experience I would recommend spending at least a week here exploring the island!)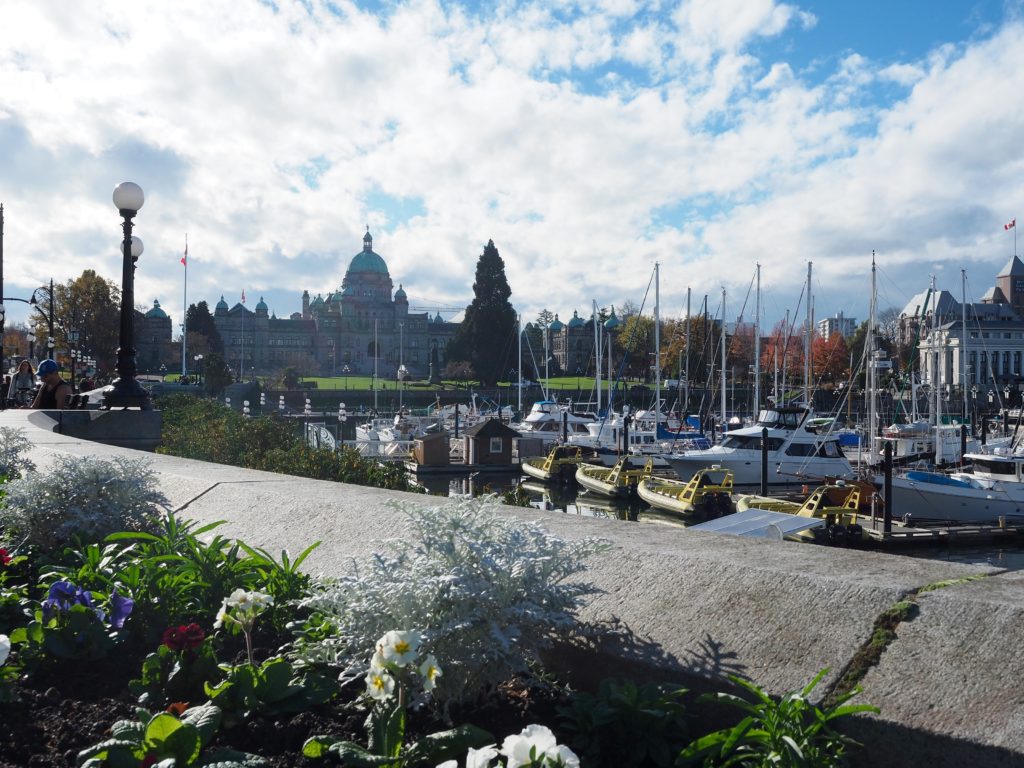 48 Hours Victoria, BC
There are a few ways to arrive in Victoria with the most popular being by ferry from Vancouver, by sea plane or by commercial plane. After arriving at Victoria International Airport by plane (a 15-minute flight from the mainland), I made my way to baggage collection, signed the paperwork for my rental car and began driving to the city of Victoria.
After a 30-minute drive South, I found myself in a city much bigger, greener, and more elegant than I could have ever expected. British influence is evident at every turn – from the architecture to the quaint shopping streets and everything in between. Expect to see trimmed hedges, immaculate streets, lush gardens and plenty of dog-walking (rumour has it they love their pups here in Victoria!)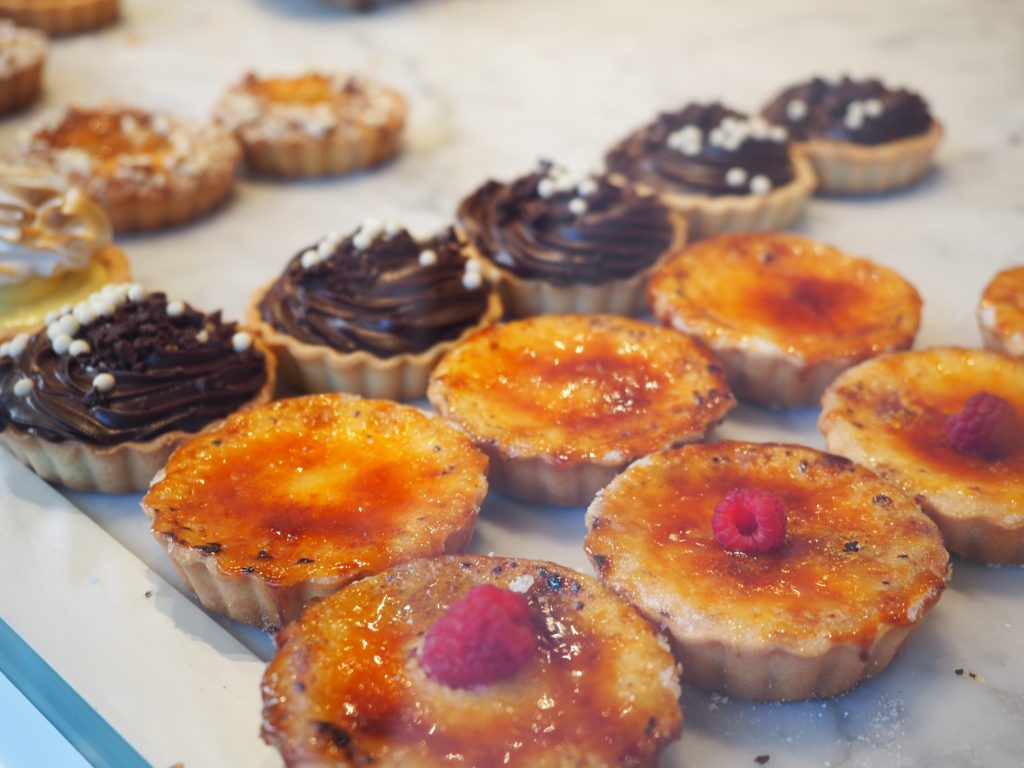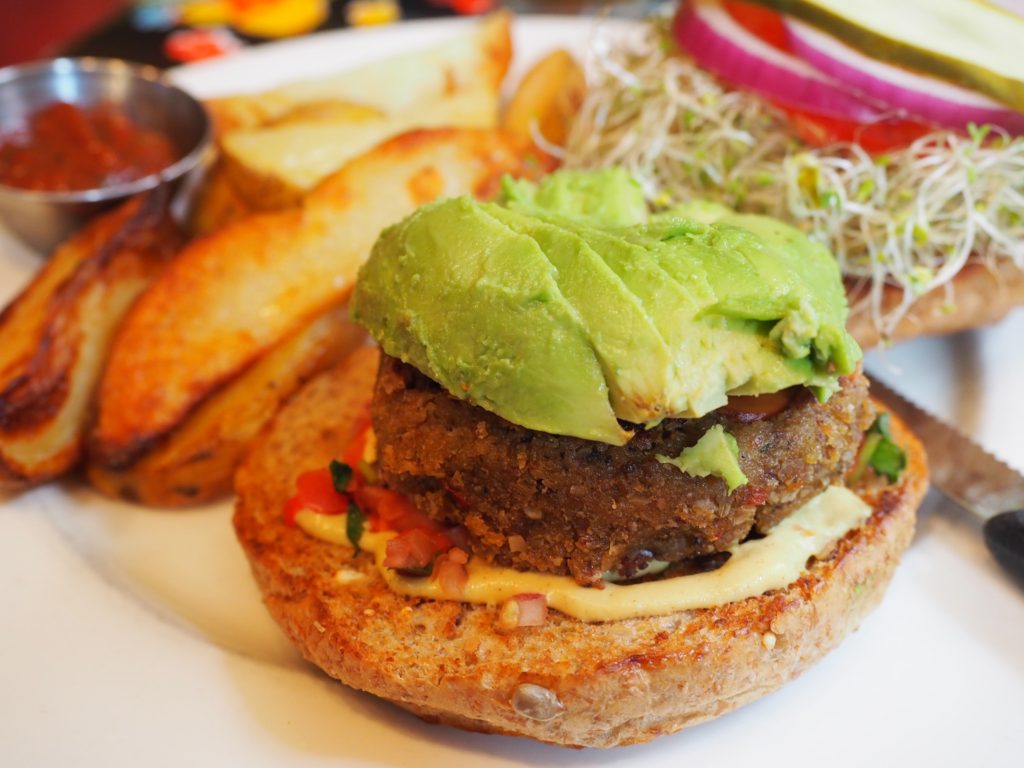 Where to Eat
The eats and drinks scene in Victoria is high by my standards, and its fair to say that I have eaten my share of tasty treats around the world! What I was surprised by is the broad range of pickings in Victoria – with almost every international cuisine imaginable on offer and some great vegetarian + vegan eateries to pick from.
My favourite Bakeries
Crust – I loved this quaint little bakery on Fort street for its interior, uber friendly service and most importantly delicious baked goods! I visited a few times in two days, trying the cronut (my first cronut ever – wowee do I whole heartedly endorse these things!), the savoury tart for lunch (also delicious) and a caramel tart (not bad either!)
Fol Epi – If you want to escape the centre of town and go where the locals do, then look no further. The pastry itself is delicious and quite obviously fresh, however you will need to be prepared to walk for your meal here (not necessarily a bad thing!)
The Dutch Bakery – If you're someone who eats with your eyes and you're on a diet, do not dare step inside this shop! The Dutch Bakery is an absolute mecca for baked goods every which way you look and the prices are too cheap to resist!
My favourite Vegetarian Eateries
Rebar – If there's just one place I would send you for food in all of Victoria (vegetarian or not), this would be eat! This casual, eclectic cafe serves up some of the most amazing low-key vegetarian fare I have tried around the world. The smoothies are delicious and if you can't squeeze in a sweet treat at the end of your meal (the meal sizes are huge), they'll let you take it away for later! Bonus!
Be Love – With only two evenings in Victoria I didn't get the chance to eat out much, but another great find was "Be Love" restaurant, another great low key option with a varied menu.
Saveur – Although I didn't get the chance to dine here (REGRET!), Saveur is said to be the best vegetarian restaurant in Victoria and boy the photos look convincing! If you're looking for a more upscale dinner, this would be my first pick (based on recommendations, the interwebs, and those mouth-watering photos).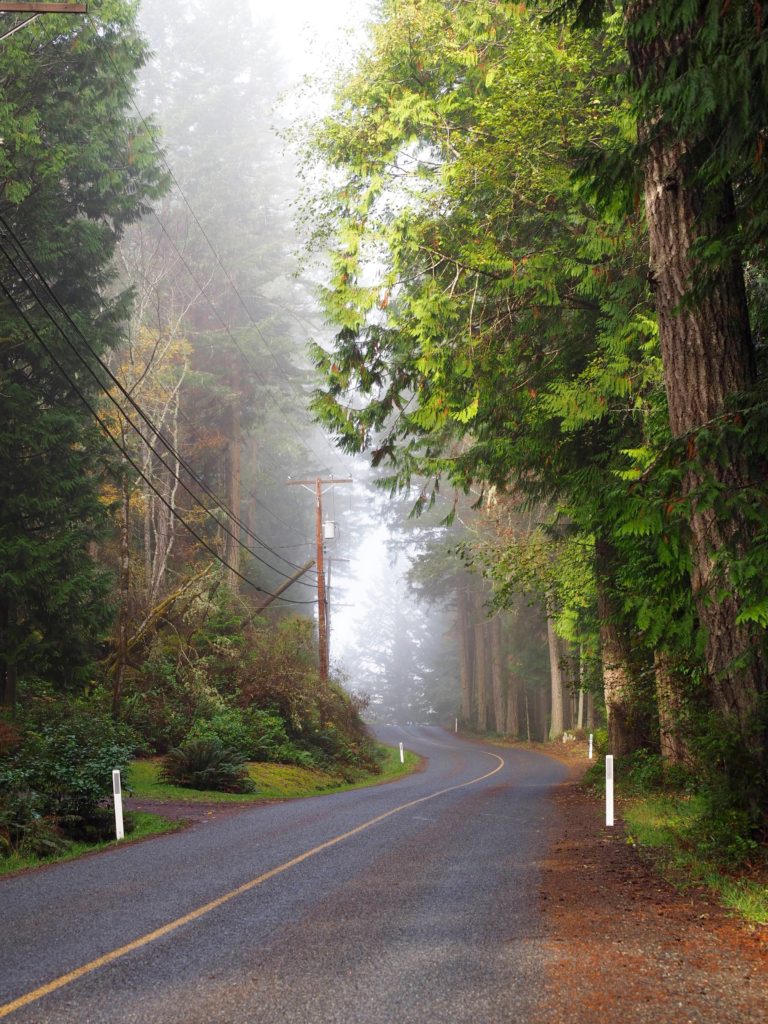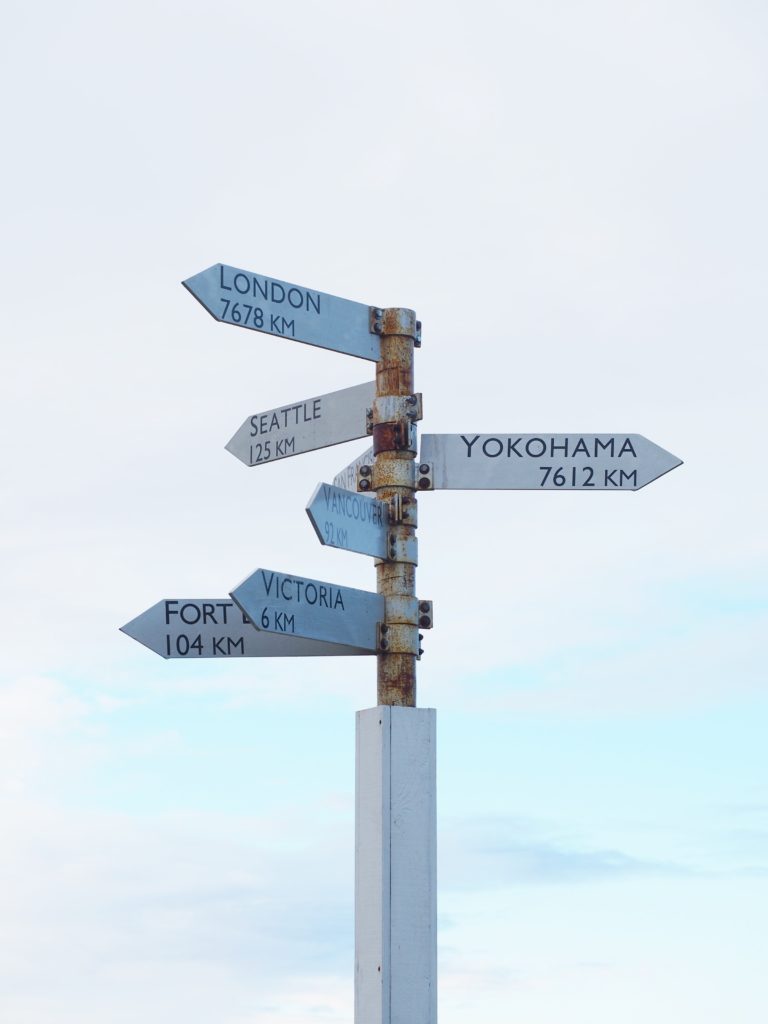 Beyond Victoria: Exploring Vancouver Island
Beyond the capital city itself, there is much more to be discovered on Vancouver Island! Unfortunately, I had such limited time here that I couldn't see half of what I had intended – but that doesn't mean I didn't do the research with full intent on seeing it all!
East Sooke Park – If West Coast wilderness is what you're after then head straight for East Sooke Park, roughly a fifty-minute drive from downtown Victoria.
Goldstream Provincial Park – If hiking in Canada is on your bucket list then you'll find plenty of great hikes on Vancouver Island, starting with Goldstream. Here you can hike to the Goldstream Trestle and immerse yourself in local history and culture by learning about the salmon runs that are pivotal to wildlife survival in the area.
Fisgard Lighthouse & Historic Site – As the first lighthouse on the West Coast of Canada and only a 20-minute drive away from downtown, I would highly recommend a short visit to Fisgard Lighthouse to round-off your day trips within the immediate area surrounding Victoria.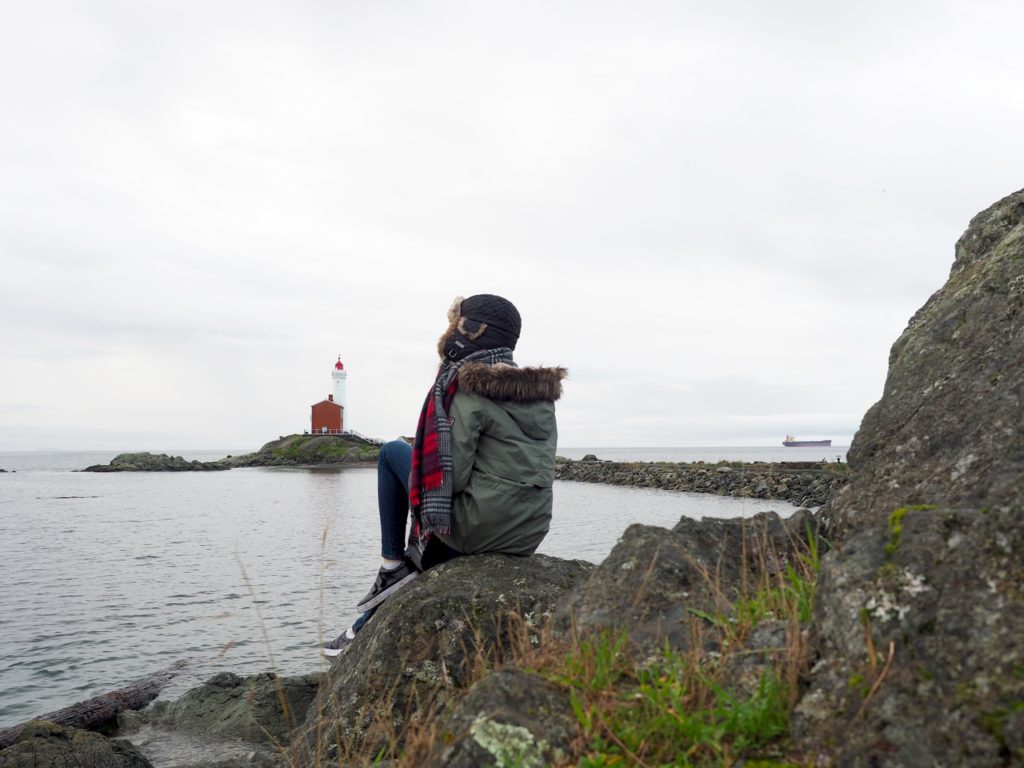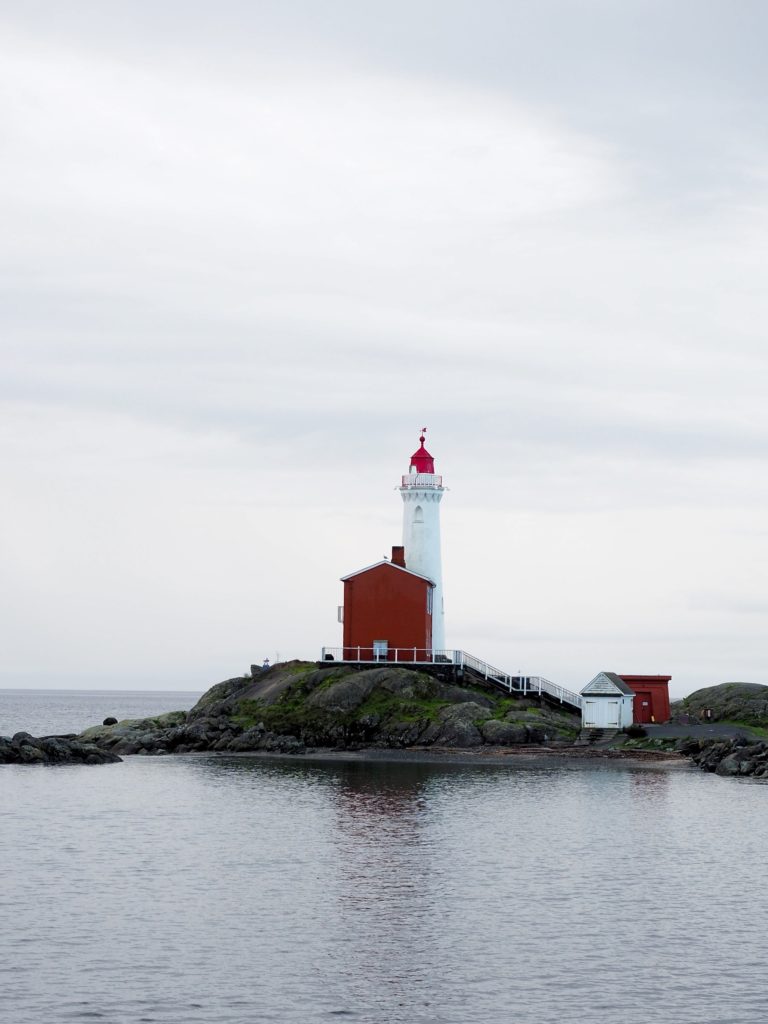 A huge thank you to Hello BC and Victoria Tourism for welcoming me to experience this beautiful little island paradise! All thoughts, views and oodles of photos are my own. I travelled to Canada with Air New Zealand as part of their new destination launch, direct to Vancouver!