You would be forgiven for not immediately thinking of the Polish capital when one utters the phrase 'Old Town charm'. But with just a few days to uncover and discover the city of Warsaw, Poland, I'm convinced this is one of the big cities that time, travellers, and perhaps even Europe has somehow in some way, forgotten.

First Impressions: The Old Town
Upon landing at Warsaw International Airport I made a quick dash to the ATM, walked to the cab rank, and was ushered to a nearby cab by a young English speaking pole in uniform who promptly translated my hotel information to the cab driver. Despite all I had read online about arrivals in Warsaw, the whole process was incredibly smooth, fast, and most important, safe. It cost me 50 zloty to reach my hotel on the fringe of the Old Town.
I checked in to my room at the Hotel Mamaison Le Regina, Warsaw's most celebrated luxury hotel. Due to a favourable exchange rate, I was able to book a room for no more than $100 a night, including a complimentary rom upgrade from booking online. The staff were incredibly welcoming and helpful, leading me to conclude that it was little wonder previous guests rave about this hotel as the best choice for luxury accommodation in Warsaw.
The Old Town itself was impossibly charming, particularly as I arrived at night and the streets were illuminated with an assortment of Christmas lights, decorations, as well as a gigantic Christmas tree! There is even a reasonably sized ice rink in the centre of the Old Town, as well as a few Christmas stalls during the month of December. Despite its reputation as one of Europe's less attractive cities, the Old Town itself is reason enough to visit the city of Warsaw. It is incredibly underrated and I believe the only way to convince you any further is by the below travel snaps I took during my day exploring the Old Town!
Digging Deeper: A Communist Tour
On my second day in Warsaw I wanted to experience some history, culture, and local Polish cuisine. I booked a Communist Tour with Adventure Warsaw for 149 Zloty and they collected me that morning for a 3-4 hour day tour. I was piled in the back of an old communist van with four other visitors to the city and all in all the day was just as much fun as it was educational.
The tour stopped at a number of points of interest throughout the city, but the highlight of the tour was visiting Praga District, where we entered the 'Communist Museum' (created and operated by the same tour company). Here we were able to view different rooms that showed what life would have been like under communist rule. Finally we topped it off with a shot of Polish vodka and some biscuits. Ha!
The final stop of the tour was to visit a local Milk Bar and sample some really authentic Polish cuisine. I'm talking dumplings, bread, hearty dishes, and some horrible beetroot soup in a glass that I really could have done without!!!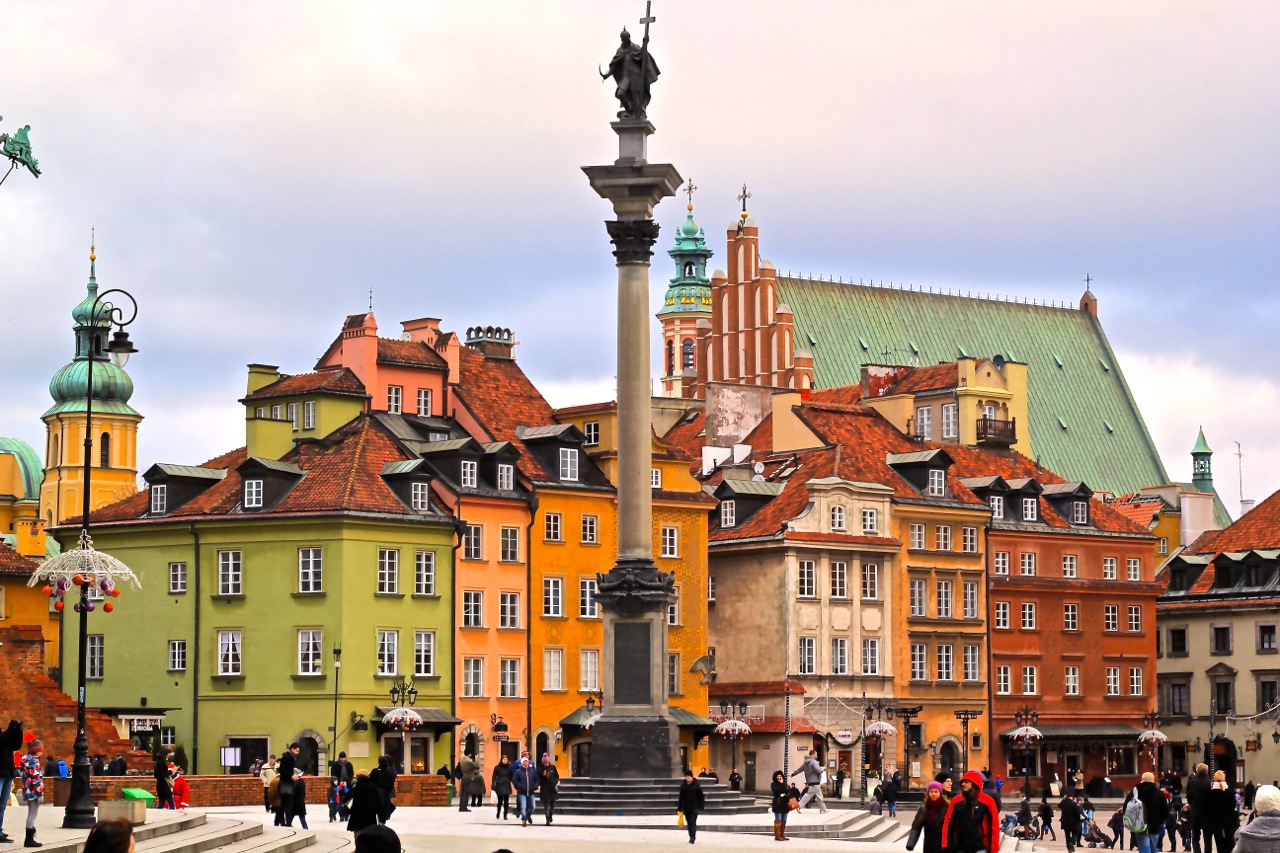 Still Want More?
There's a great range of museums and points of interest to visit whilst in Warsaw, Poland. I would highly recommend the Warsaw Uprising Museum, The Royal Route (following krakowskie przedmiescie), Wilanow Palace, and the Jewish Museum.
Elsewhere in Poland & Abroad:
If you're looking to combine a visit to Warsaw with other destinations in Poland, I would highly recommend a visit to Krakow, Gdansk or even Wroclaw. Heading further East you could catch a night train to Kiev, Ukraine (via Lviv – also worth a stop). Even further East will take you into Russia, whereby I would strongly recommend visiting Moscow & St Petersburg, particularly if you're a history buff like me!