I recently announced that St Petersburg was my favourite city in all of Europe (see the others here). It is a city I only visited for a few nights, thus it is a city I am eager to return to, but my all too short time there was unforgettable to say the least. If you find yourself looking for a new adventure to unfold in Europe, I highly suggest you venture East and specifically to Russia, as there is so much history to tap in to… particularly in St Petersburg.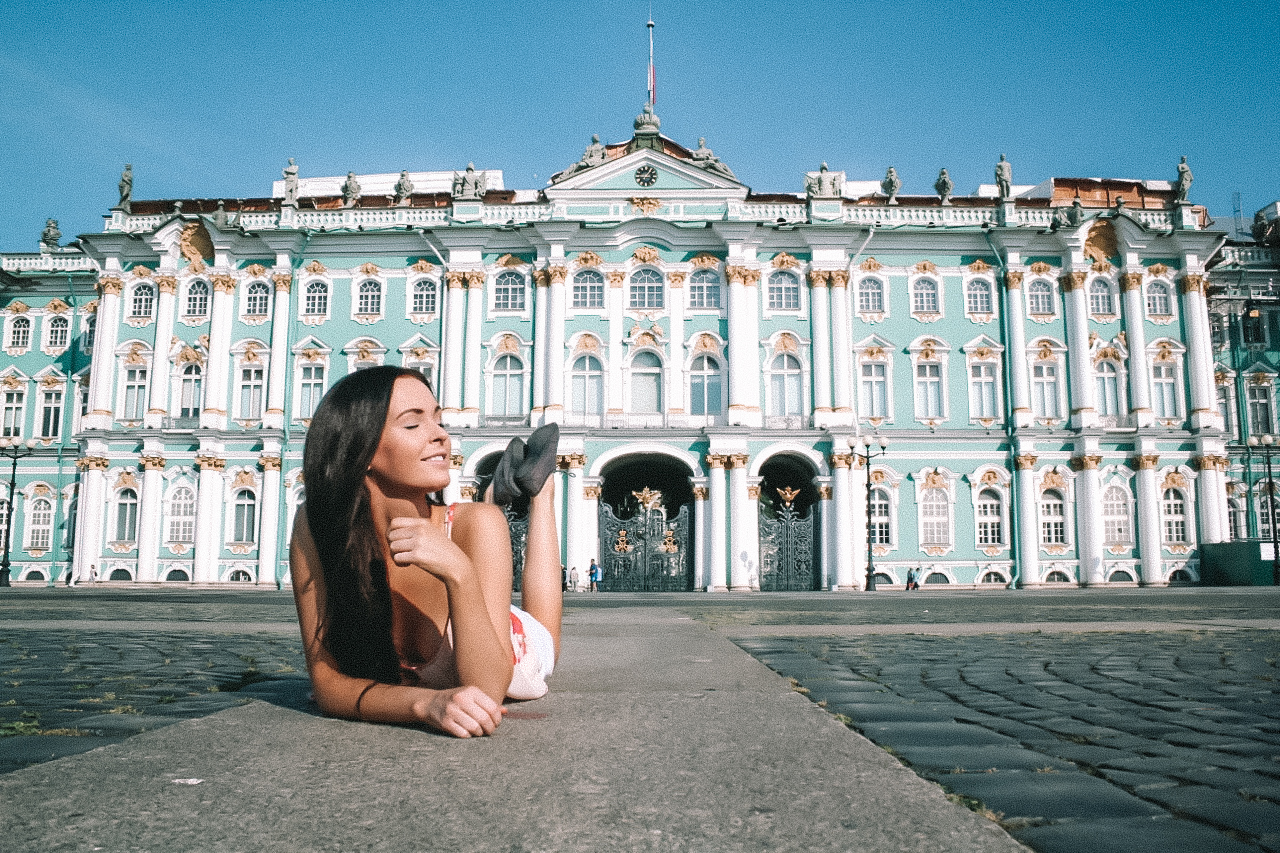 1. Walk the Halls of the Hermitage Museum
Whilst it might seem impressive from the exterior, trust me when I say the interior of the Hermitage opens up a whole different world. As one of the world's oldest museums, it is today home to a collection that rivals bigger names like The Louvre in Paris, and to some is regarded as more impressive!
2. Stroll through the Painting Market
Located on Nevsky Prospekt is a small painting market I stumble upon when walking from one pit stop to another, trying to rely on a hand drawn map from a kind Russian man I had met on the plane to Moscow. If you're looking for an authentic souvenir to return home with, here is where you will find something incredibly unique. Of course you will also find the tacky stalls… though how could you go wrong with one of those faux fur Soviet hats!?
3. Visit Peter & Paul Fortress
As the original citadel of St Petersburg, the Peter & Paul fortress is a fabulous insight into the history of St Petersburg for first time visitors. It was founded in 1703 by Peter the Great and is an incredible fortress by any standards, so be sure to have your cameras at the ready!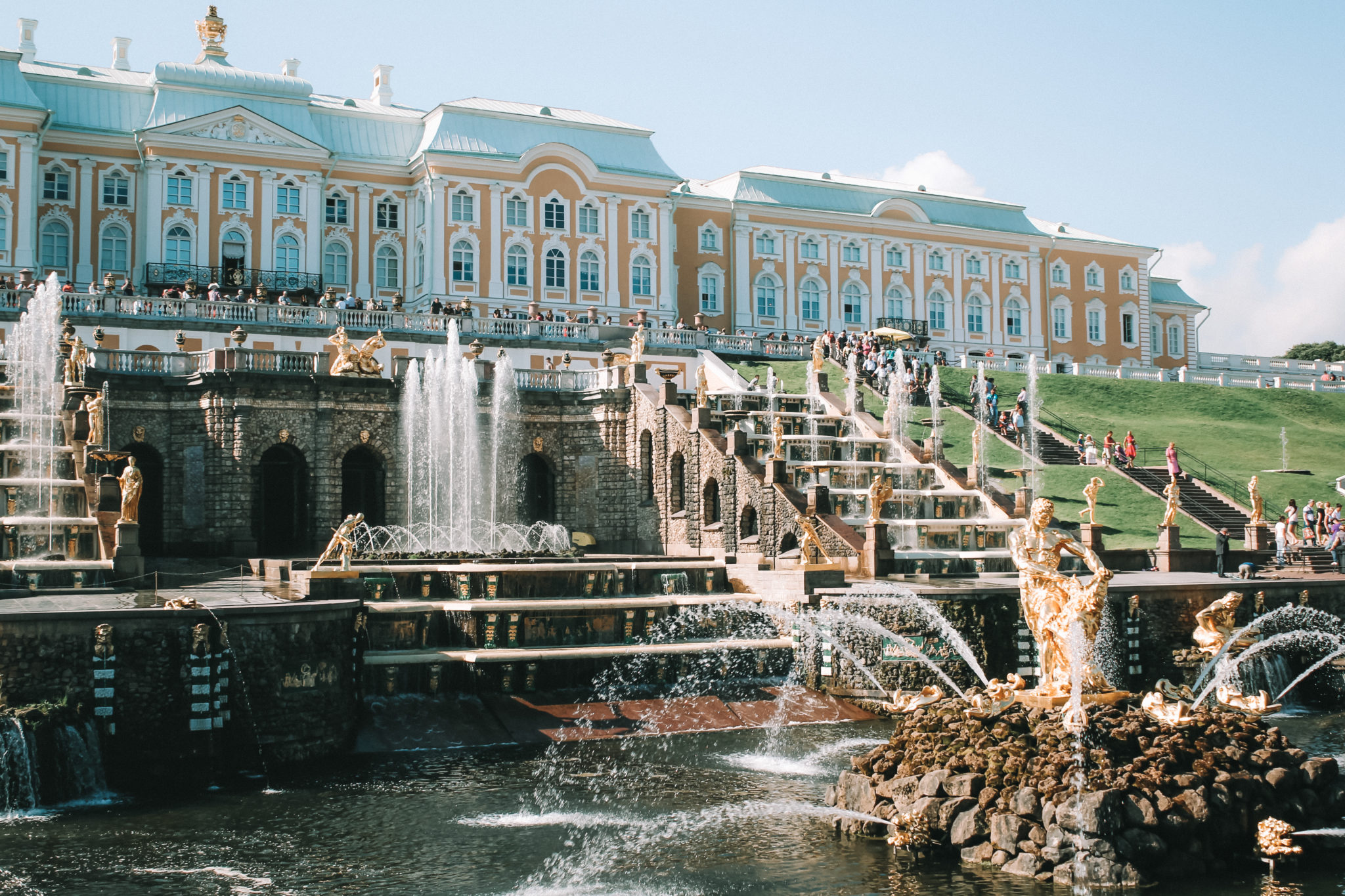 4. Visit Peterhof Palace
Due to my short amount of time in the city of St Petersburg, I didn't have enough time to warrant two day trips, so I chose to visit just one palace outside of the city – Peterhof. After exploring so many countries and cities in Europe you would think I would have had enough of palaces, though this is one such palace that truly deserves a visit, no matter how well travelled you are. The gardens are incredible and full of "trickery" – like fountains that surprise and squirt you, showing Peter the Great's humorous side as he entertained his guests.
5. Eat Russian Dumplings
Russian food and Eastern European food in general tends to get a pretty bad wrap, considered to be centred around meat and carbohydrates. Though this is true for the most part, it doesn't mean there aren't some delicious local dishes for you to try! Dumplings are about as Russian as you can get by way of food, so be sure to sit down for a hearty lunch amidst your explorations on foot (that way you can walk them off in the afternoon!)
6. Walk through the Summer Garden
Whilst walking around the city of St Petersburg I happily stumbled upon the Summer Garden, a garden that was created for locals in the city to enjoy the summer sunshine while it lasts (those Russian winters are h-a-r-s-h!!!) Though I hadn't planned to visit it, I was pleasantly surprised to take a stroll through and would highly encourage you seek it out if visiting St Petersburg during the warmer months!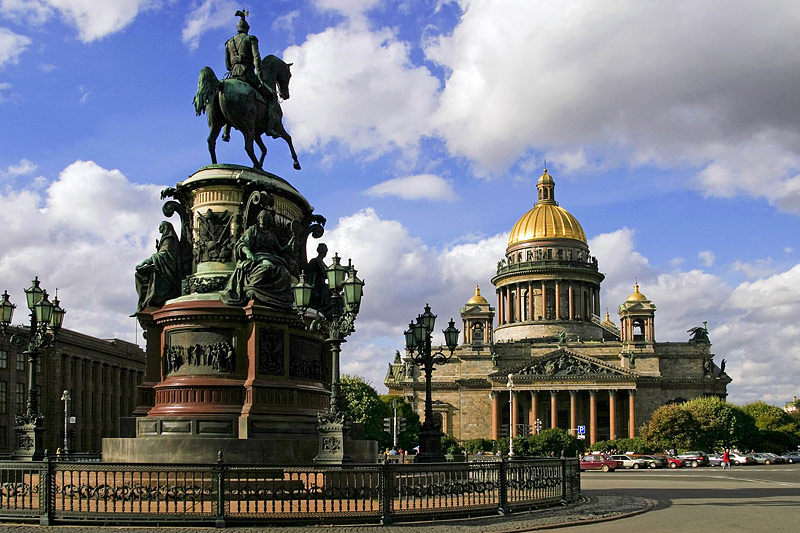 7. Step Inside St Isaac's Cathedral
During my stay in St Petersburg I was lucky enough to be staying right beside St Isaac's Cathedral (at the Four Seasons Alexander Palace) and talk about location, location, location! This Cathedral is one of the cities' main attractions so be sure to stop by for a walk through and if time permits, drop in to Xander Bar at the Four Seasons for a classic cocktail in typical old school Russian-cigar-room surrounds.
8. Marvel at the Faburgé Museum
One souvenir I knew I wanted to return home with from Russia was a Faburgé egg, though whilst shopping for one I remembered I had already purchased one a few years earlier in Kiev, Ukraine, and as gorgeous as they are, 2 would be a little unnecessary. So if you just want to appreciate the unique, regal trinkets and learn the history behind them (it is truly fascinating), then head straight to the Faburgé Museum – a great escape from the cold weather if you're visiting in winter!
9. Bottoms up!
To visit any city in Russia and not dabble in a taste of the local vodka offerings would be a crime! St Petersburg is absolutely filled with great bars to duck into for a quick drink, or, if you're up for a more wild night out the nightlife here is second to none.
10. Stand in Awe at the Church of Savior on Spilled Blood
As one of the most recognisable landmarks in the city of St Petersburg, a visit to the Church of Savior on Spilled Blood absolutely cannot go missed, even if it is just to gaze in awe at the exterior architecture (Image source).
11. Eat Russian Pancakes
Another great chance to indulge in Eastern European cuisine is to order yourself a generous serve of Russian Pancakes. Unlike the Western World where pancakes are doused in maple syrup and ice cream, Russian pancakes are typically a savoury affair… though you'll soon find the options for toppings are limitless!
12. Visit Catherine Palace
Another great day trip and one that I will certainly take on my second visit to St Petersburg is to visit Catherine Palace. Located 30 kilometres outside of the city, Catherine Palace offers another insightful look into Russian royal history as it was once the summer residence of Russian tsars.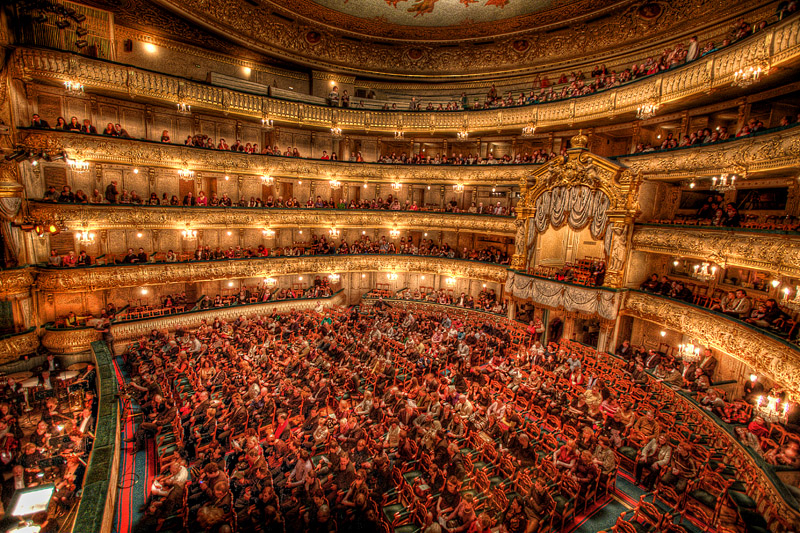 13. See a show at Mariinsky Theatre
Home to world class ballet and opera, the Mariinsky Theatre is a must visit for musical and live art lovers. Tickets are much cheaper here than you will pay in much of Western Europe, so be sure to make the most of it and see at least one show in the evening! (Image source).
14. Sip a Cocktail at Xander Bar
As mentioned earlier, one of my favourite little finds in St Petersburg was to kick back at Xander Bar, located in the Four Seasons Alexander Palace Hotel. Though overpriced in comparison to other bars in the city, Xander Bar offers a chance to step back in time with a nostalgic approach to its' decor.
15. Visit the St. Nicholas Naval Cathedral
This pale blue, white and gold tipped cathedral looks incredibly ethereal in a blanket of snow, though looks equally as charming (and slightly less eery) in the warmer months. If you haven't seen too many cathedrals yet on your travels in Europe, make this another stop on your visit to St Petersburg.
17. See the Bronze Horseman
If you're a bit of a Russian history nerd like me, you'll likely want to walk out of your way to see the statue of Peter the Great, the Bronze Horseman, commissioned by Catherine the Great. If not? Probably not worth the extra footwork!
18. Walk the length of Nevsky Prospekt
If you're interested in shopping in St Petersburg, then look no further than the busy street of Nevsky Prospekt. Although it is constantly overrun with visitors to the city, you'll find everything you're looking for an then some on this centrally located shopping street!
Have you been to St Petersburg? What are your highlights to share with other readers!?