You might have been wondering where I've been hiding the past few weeks and believe me when I say it has been one hell-uv-a crazy few weeks with the new shop opening! If you're new to this space or just new to the news that I've opened a sweets store in my hometown, let me give you a little run down before we get down to business and show off the sparkly new store!
For the past four years I've been trotting around the globe, eating my way from one patisserie to another and seeing a few iconic monuments along the way (in that order of importance!) Among those years travelling I have seen and tasted so many great treats from around the world, that I wanted to bring these experiences back to my home town – Launceston, Tasmania.
For those wandering if I'll keep travelling, I can assure you that will never stop for as long as I shall live! But for now I've taken the month of October off travels to kickstart this new venture and put my dream of owning a sweets store in to action!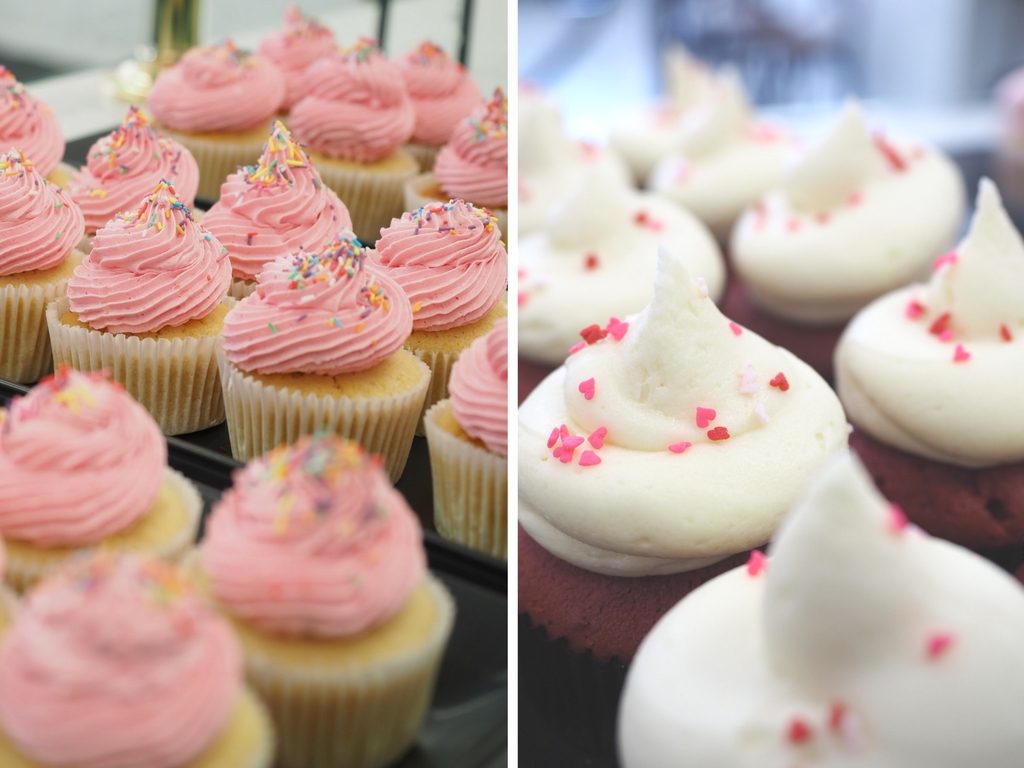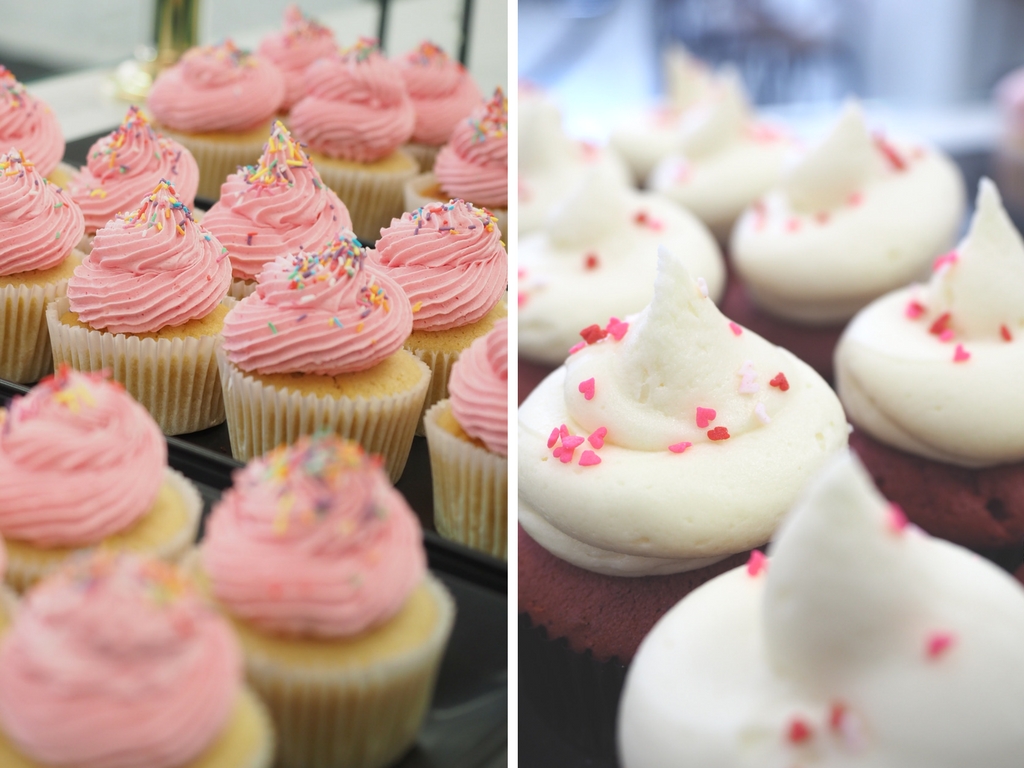 Starting your Own Bakery: Creating the Shop
Because I'm a blogger and love documenting my life here on World of Wanderlust, I've started a step-by-step series about opening your own bakery for any and all of my readers interested in following the journey! For the first read I wrote about creating the idea, which takes you through the steps I took in creating the idea behind Charlie's Dessert House.
After the ideas phase became the time where I could finally put all of my design ideas in to reality and begin creating the store itself. I wanted to create a space that was unique to Charlie's – with a touch of Parisian influence (okay, a lot!!!) and a strong focus on providing an overall experience for our guests.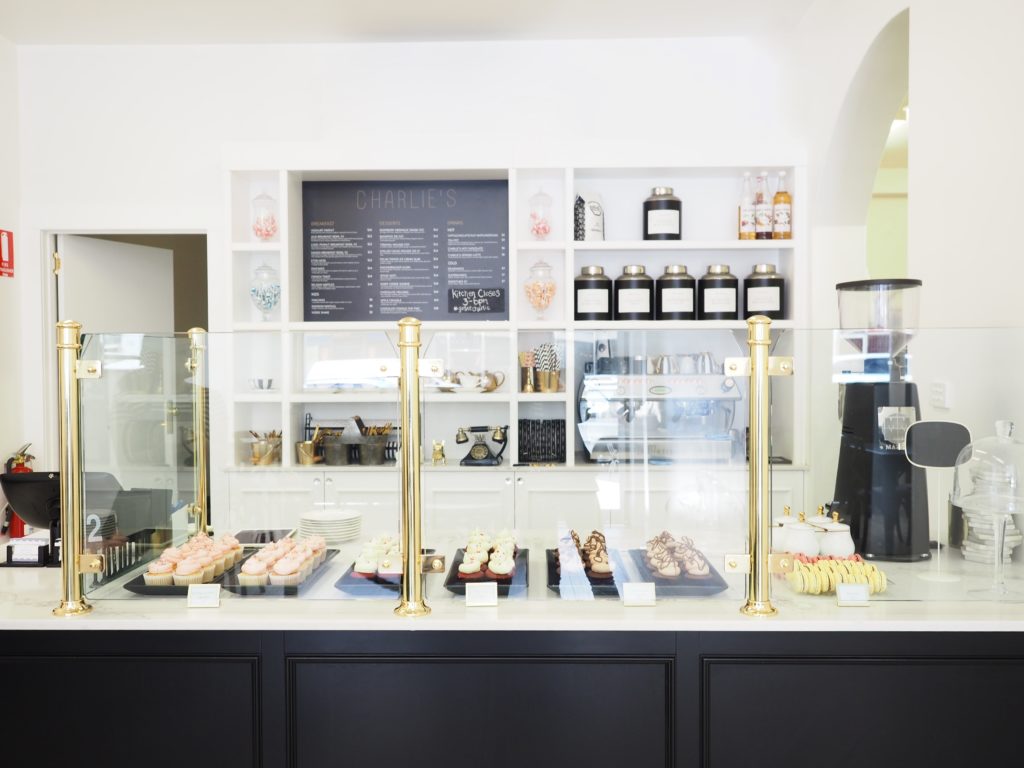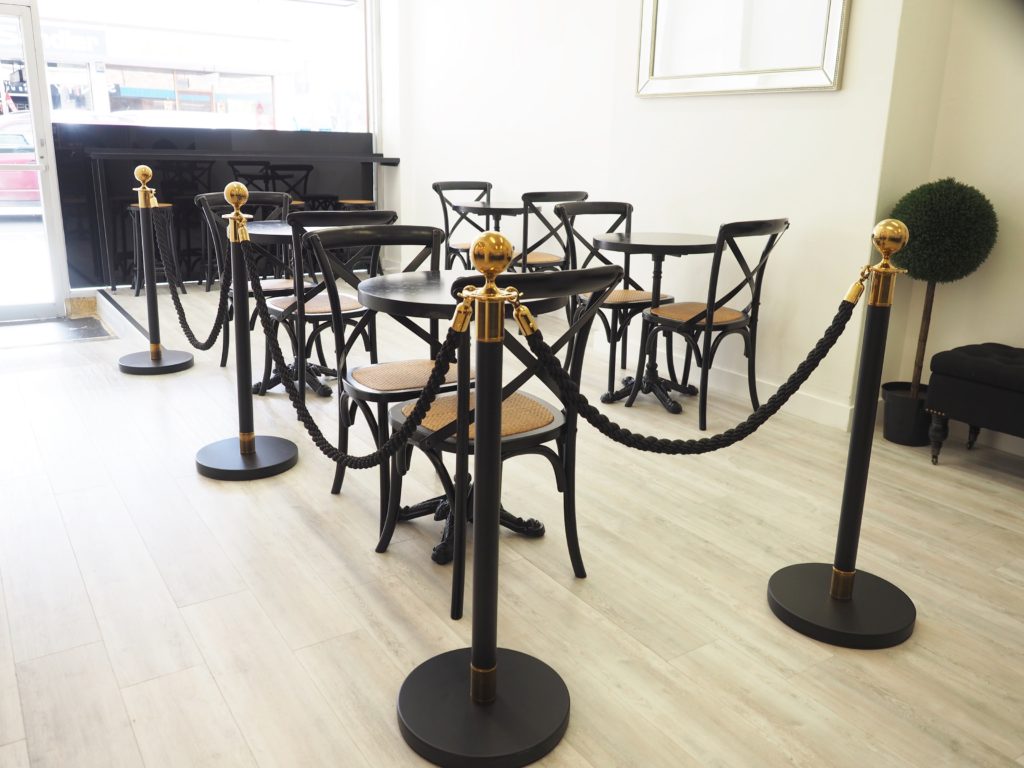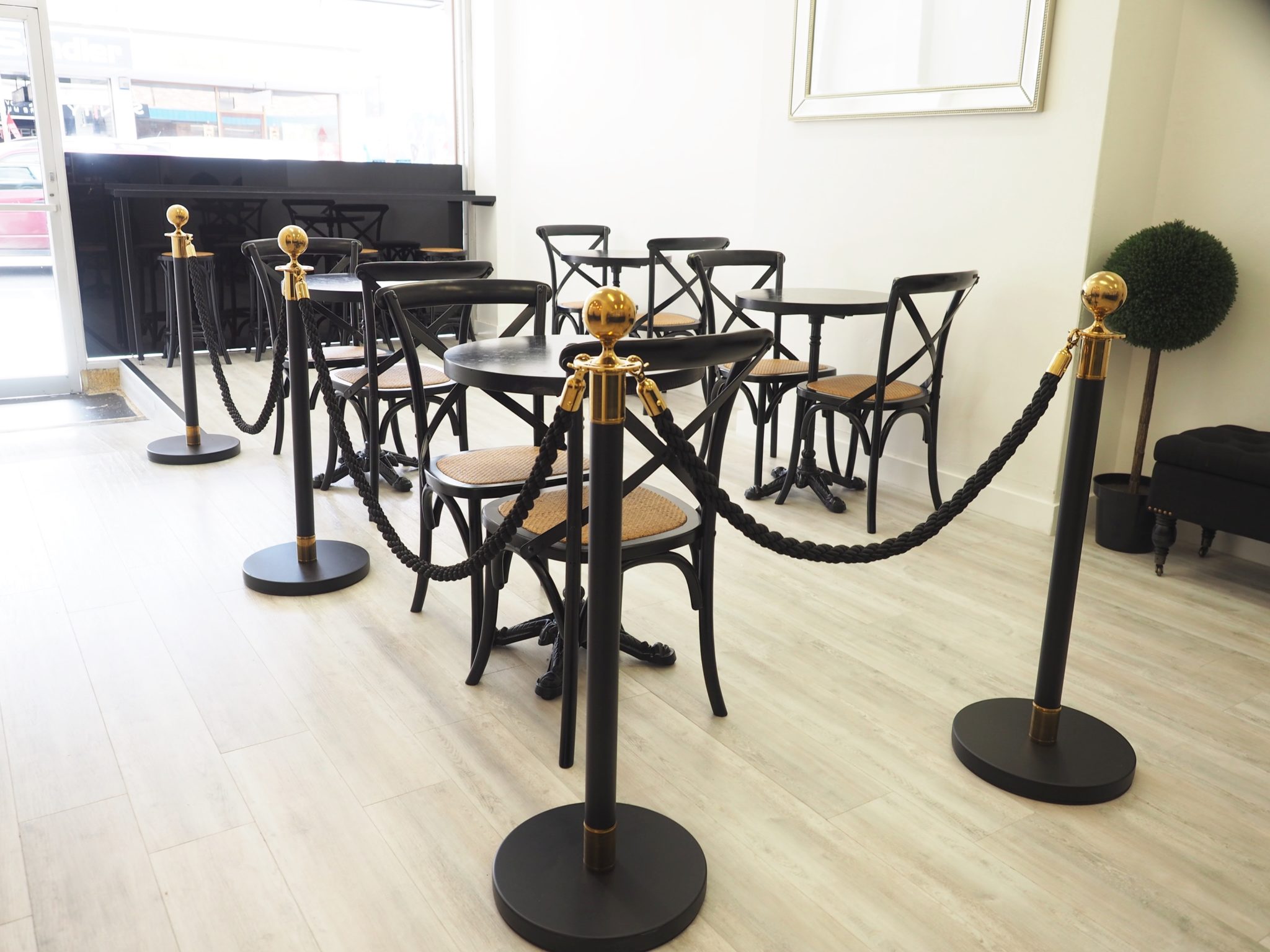 To create a unique feel for Charlie's, I decided to go for the opposite approach to most bakeries (pastel, girly) and go for a more neutral colour scheme – focusing on black, white and gold. To keep the space feeling light, fresh and inviting, I chose white floors, walls and ceiling and filled in all of the other elements with black + gold touches.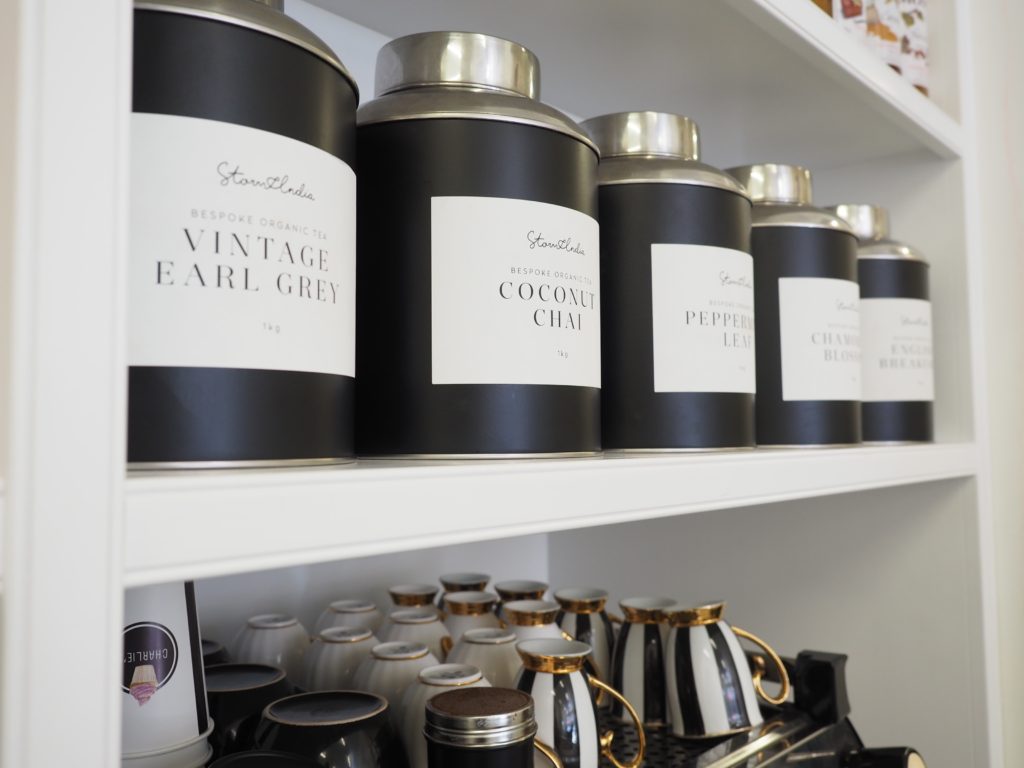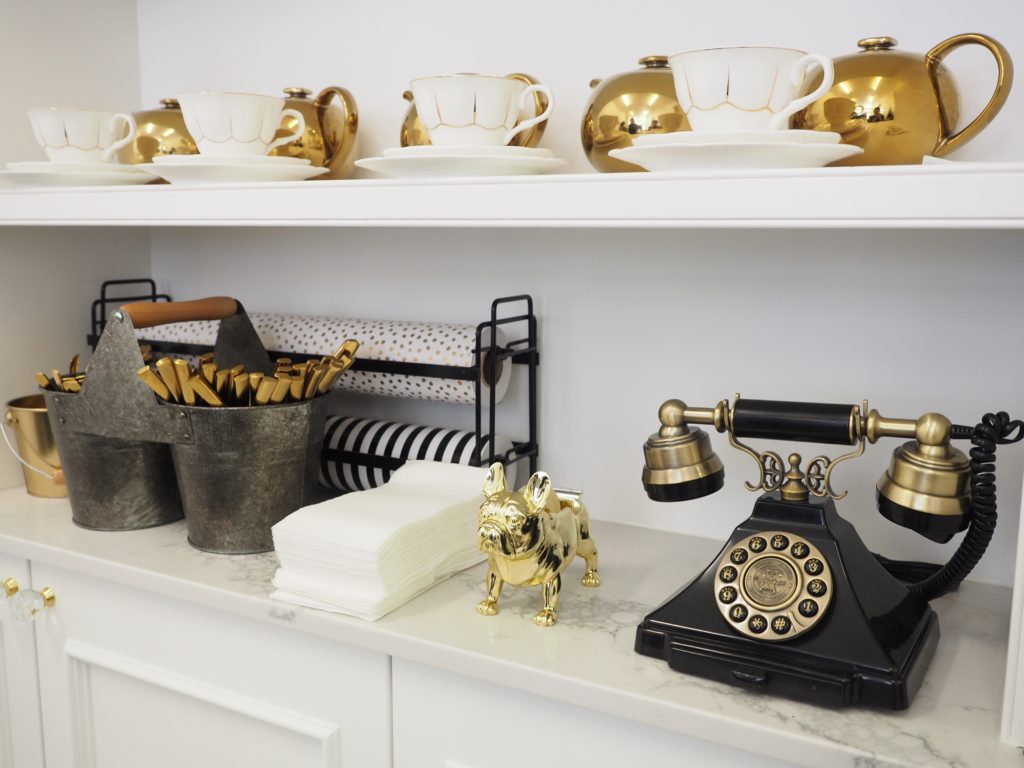 One of the most important aspects of the shop for me was the little details that made Charlie's a little different. The gold French Bulldog tape dispenser might just be my favourite thing in the whole shop! Everything from the cutlery, napkins and plates were part of creating an experience.
My main goal was for customers to feel as if they were transported to Paris. Not only is the French capital my favourite city to visit, but it is also the origins of many pastries. To create a French feel, I found cafe bistro chairs online. I wanted to make the bakery feel more refined than cutesy, so I picked black and gold for our colours. Most bakeries are pastel and this is something I wanted to avoid. Not because I don't love pastels, but I just wanted to create something unique.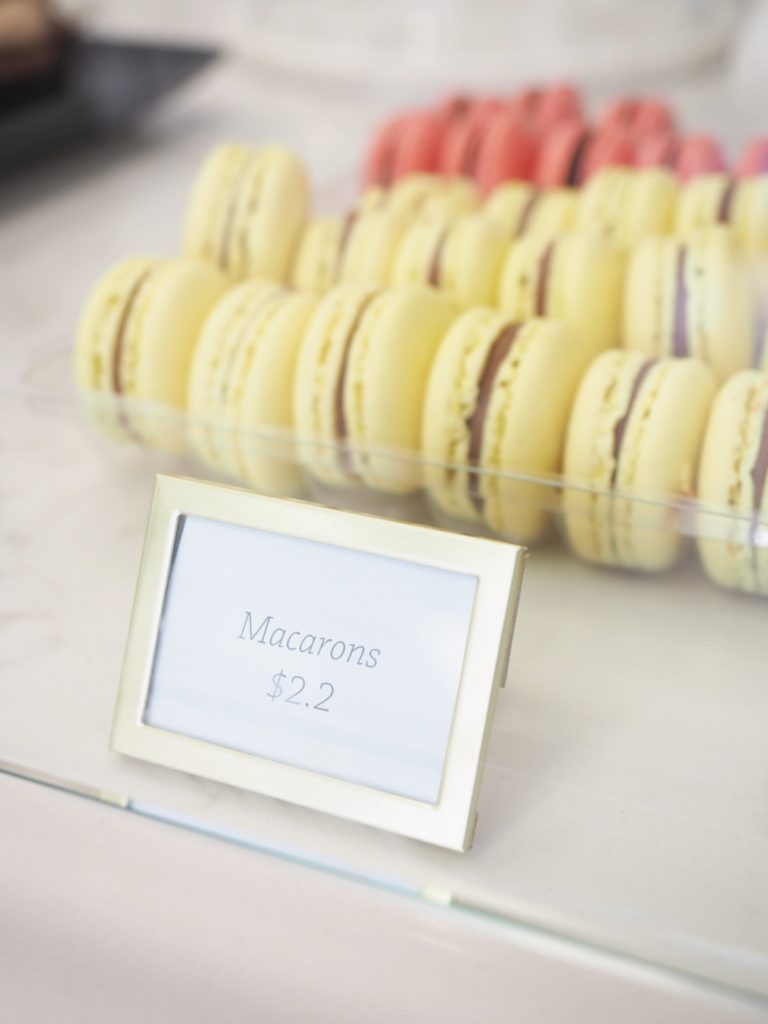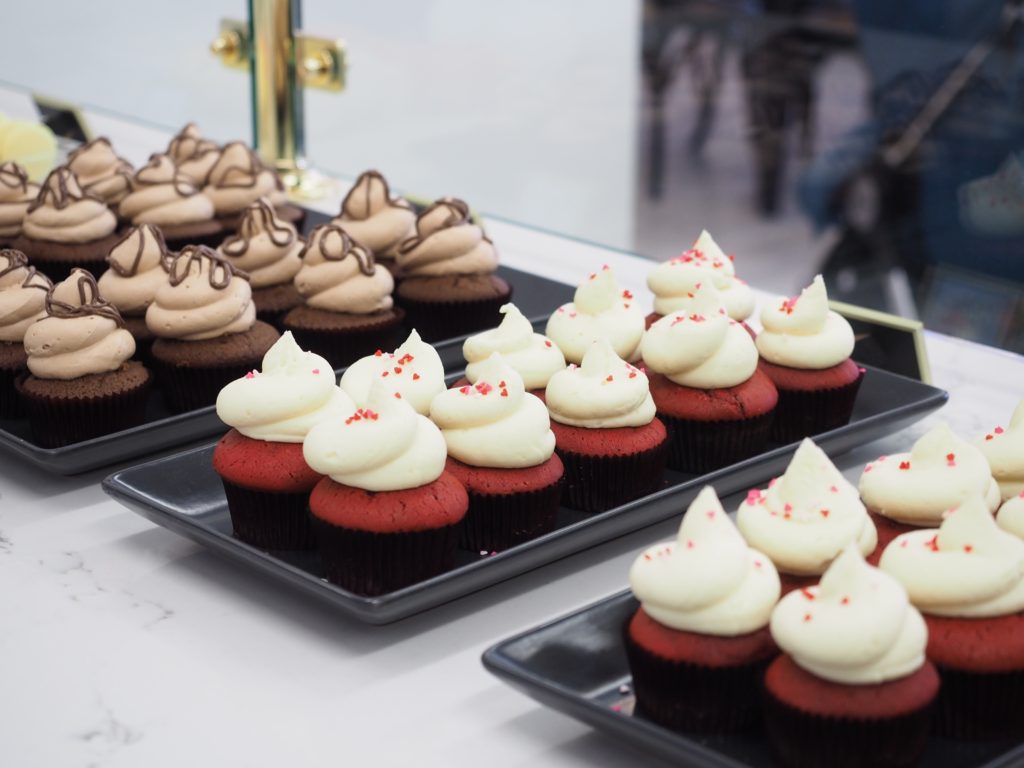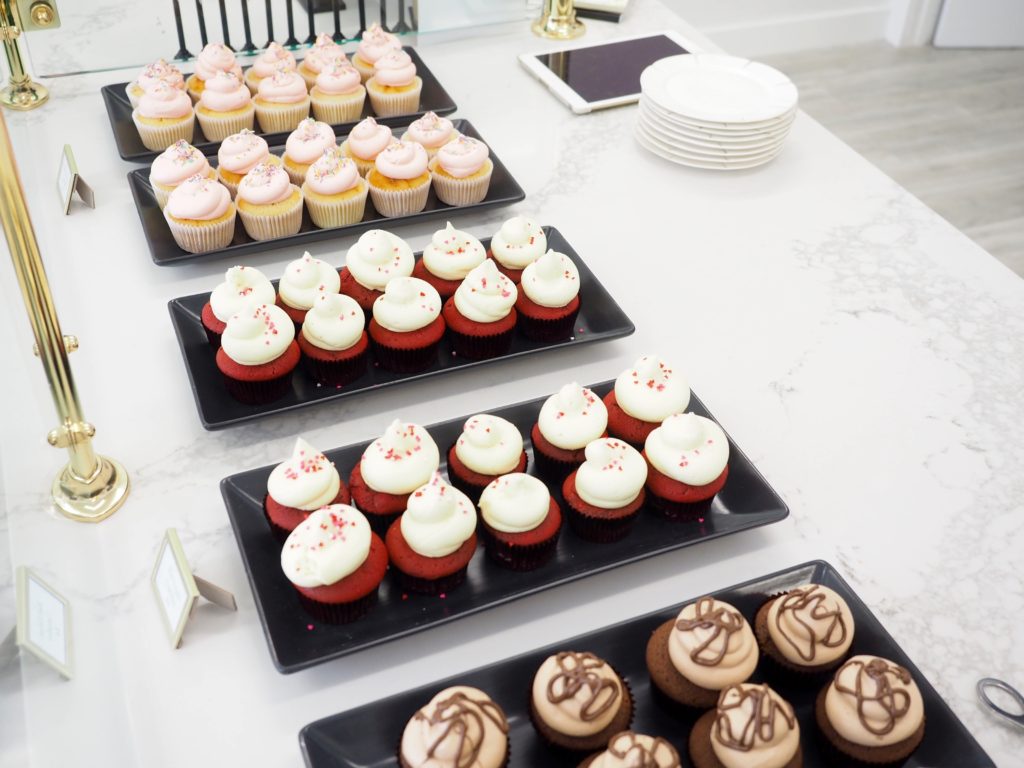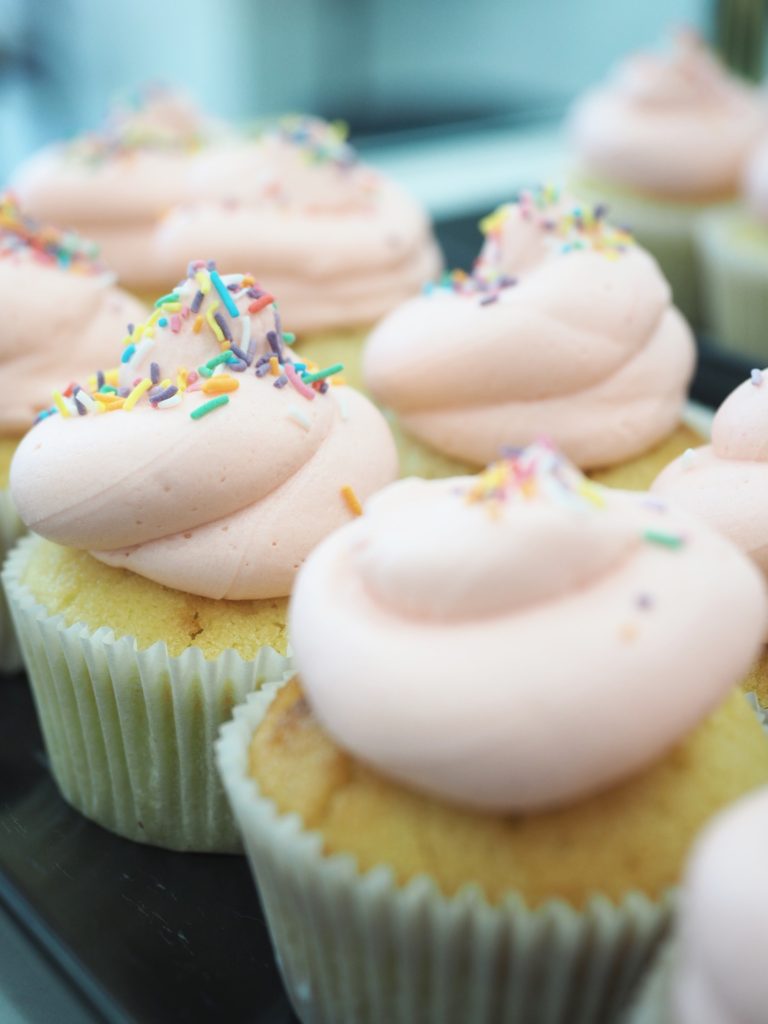 And then, of course, the sweets! Every day I arrive at the shop before 7:00 am to start baking for that day. We always sell out, so I always bake fresh. Normally my mornings consist of baking and icing cupcakes, one or two flavours of macarons, and menu preparation. The bakery opens at 10:00 am every day, so I have to always prioritise being ready for the store to open.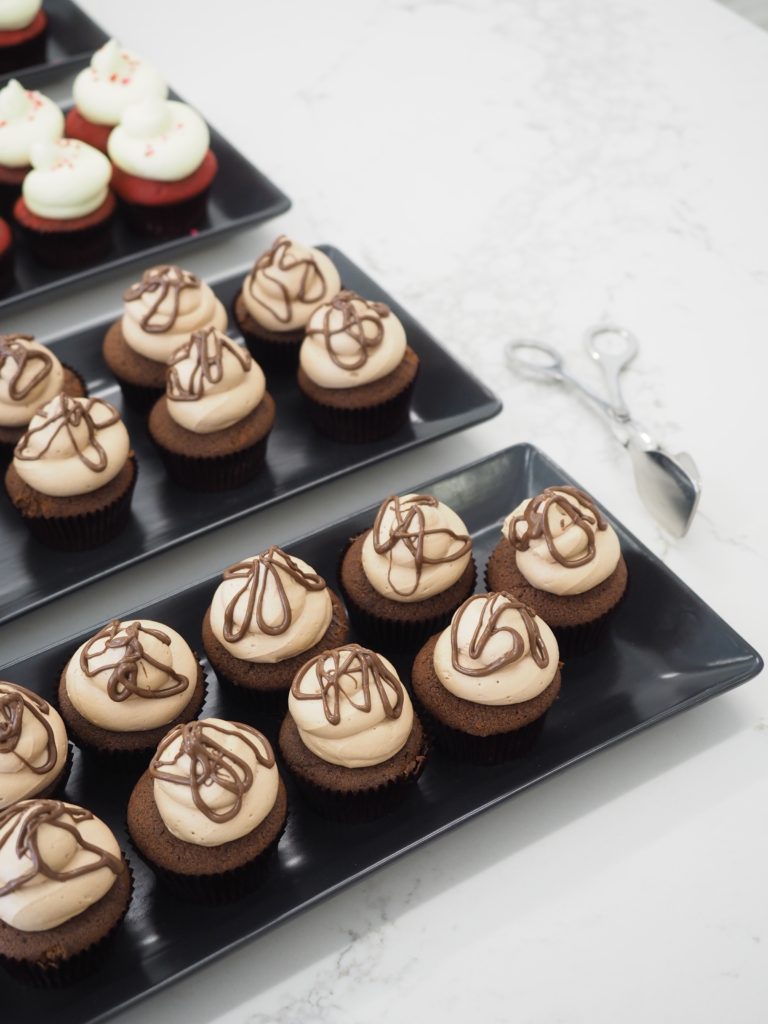 Interested in starting your own bakery, cafe, or cake business? I created the complete "Build A Bakery" guide to help you build your business step-by-step.