On a recent visit to Sydney I ventured beyond the city to discover the Central Coast and stay at Pretty Beach House. Despite having lived grown up in Australia and travelled to more than 70 countries in the world, until this trip I still had not discovered this part of my home country.
A few years ago I made a promise to myself to see more of Australia. Too often we go in search of foreign destinations, cultures, food and languages different too our own. Too often we forget what is in our own backyard.
Since then I have travelled to the Northern Territory to discover the true Aussie outback, visited many of the secret islands of Australia including Norfolk Island and the beautiful Lord Howe Island. I have slept under the stars when heliswag camping in the Flinders Ranges and travelled to the world renowned Kangaroo Island to see more kangaroos than I have in my lifetime.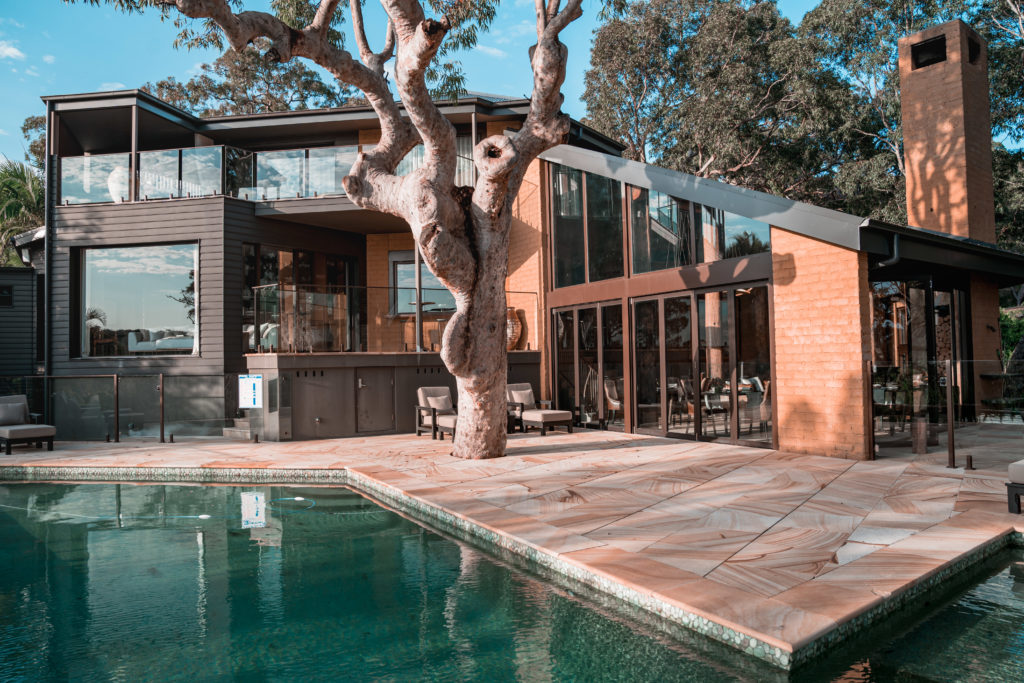 Pretty Beach House
For this journey, I wanted to take time to switch off, relax and take in the natural beauty of Australia. The East of Australia is the most popular pitstop for international visitors. Yet many travellers don't venture beyond the cities. Much of the beauty is in fact outside of the cities, just a short drive or train ride away.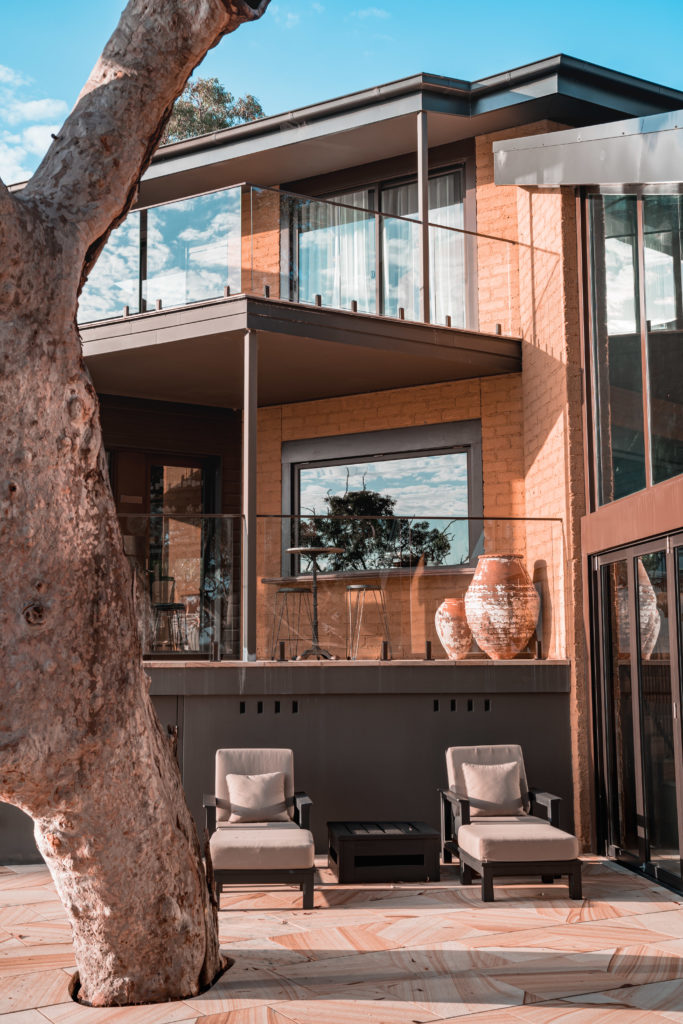 Pretty Beach House is located in the Central Coast. It is characterised by beautiful beaches and bays, as well as endless walks inside the Bouddi National Park. Luckily we had two nights at nearby Bells Killcare before our stay at Pretty Beach House. This gave us time to explore the area before two days of unwinding in this oasis overlooking Pretty Beach below.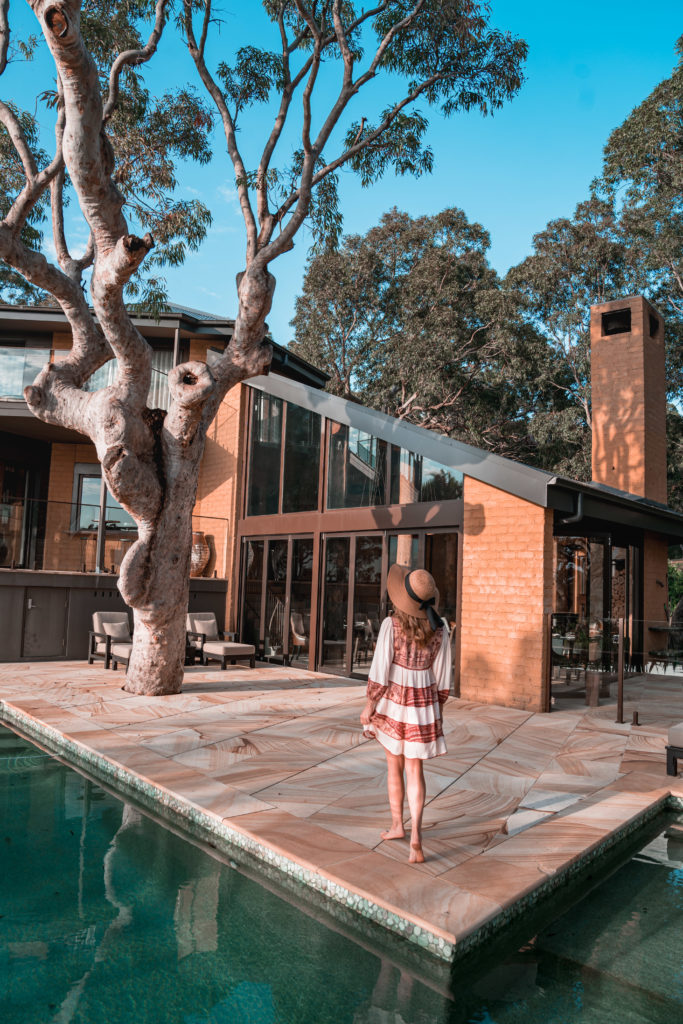 Wearing: Free People Dress // Lack of Colour Hat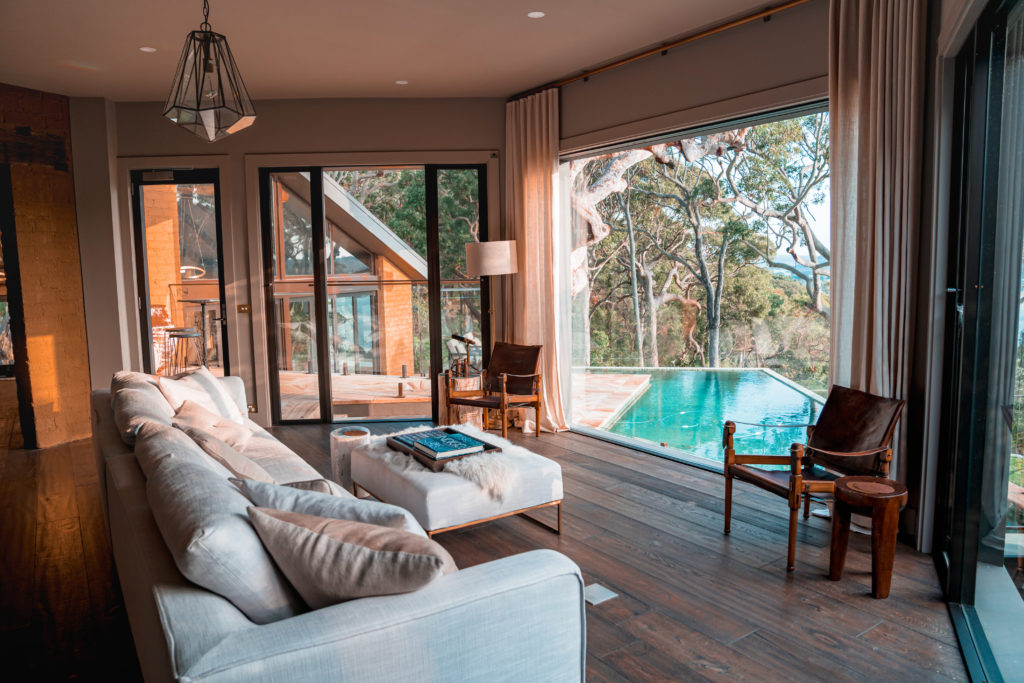 An oasis North of Sydney
Once you arrive at Pretty Beach House it is hard to leave. Everything is included in your stay: lunch on arrival, a degustation menu in the evenings and cooked breakfast daily. Wine is also included as is a cultural smoke ceremony to welcome you to the property. There are multiple bush walks and beach walks within the property to burn some calories for all those meals!
With everything catered for, there is no reason to leave once you have checked in. It is the kind of getaway that really allows you to switch off, unwind and recharge.
Wearing: Free People Dress // Lack of Colour Hat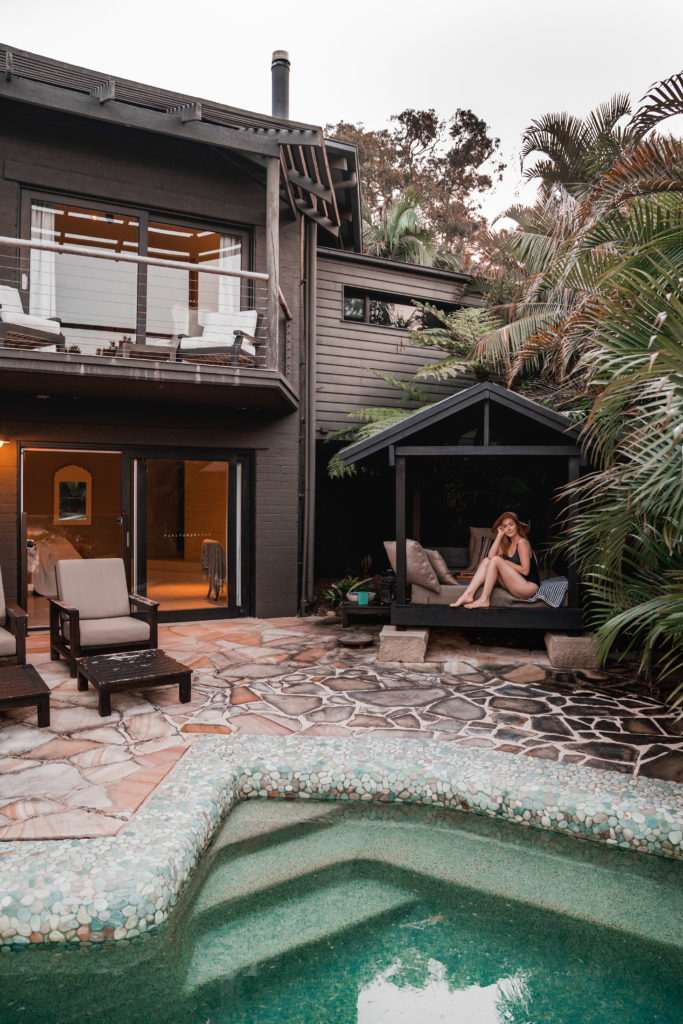 For our stay we checked in to The Retreat, a beautiful two-story beach house apartment. This room includes a private pool and is so private that you'll hardly remember there are other guests! Being such a small boutique property you almost always feel like you have the entire place to yourself. That is, until it comes time for meals in the main area and you mingle with fellow guests.
Prices start at $2,000 per room per night, based on a couples stay. This rate includes breakfast, lunch, dinner, all beverages and the welcoming smoke ceremony. We visited as guests of the house but all opinions and photos are my own!