For many years I have been dreaming of visiting Hamilton Island. If you (like me) grew up in Australia, you will likely already be familiar with the island. Not only is it one of the most sought after holiday destinations in the entire country, but it is one of the most scenic. Tucked away in the Whitsundays, this island is home to a selection of luxurious resorts, villas and private holiday homes. But if you even so much as whisper the word "Qualia" anywhere on the island, you are sure to be met with immediate approval and perhaps an "ahhhh" in admiration. Qualia Resort is the most exclusive resort on the island and only accessible to guests. So if you're looking for a location to make your heart sing, here is why Qualia should be at the top of your list.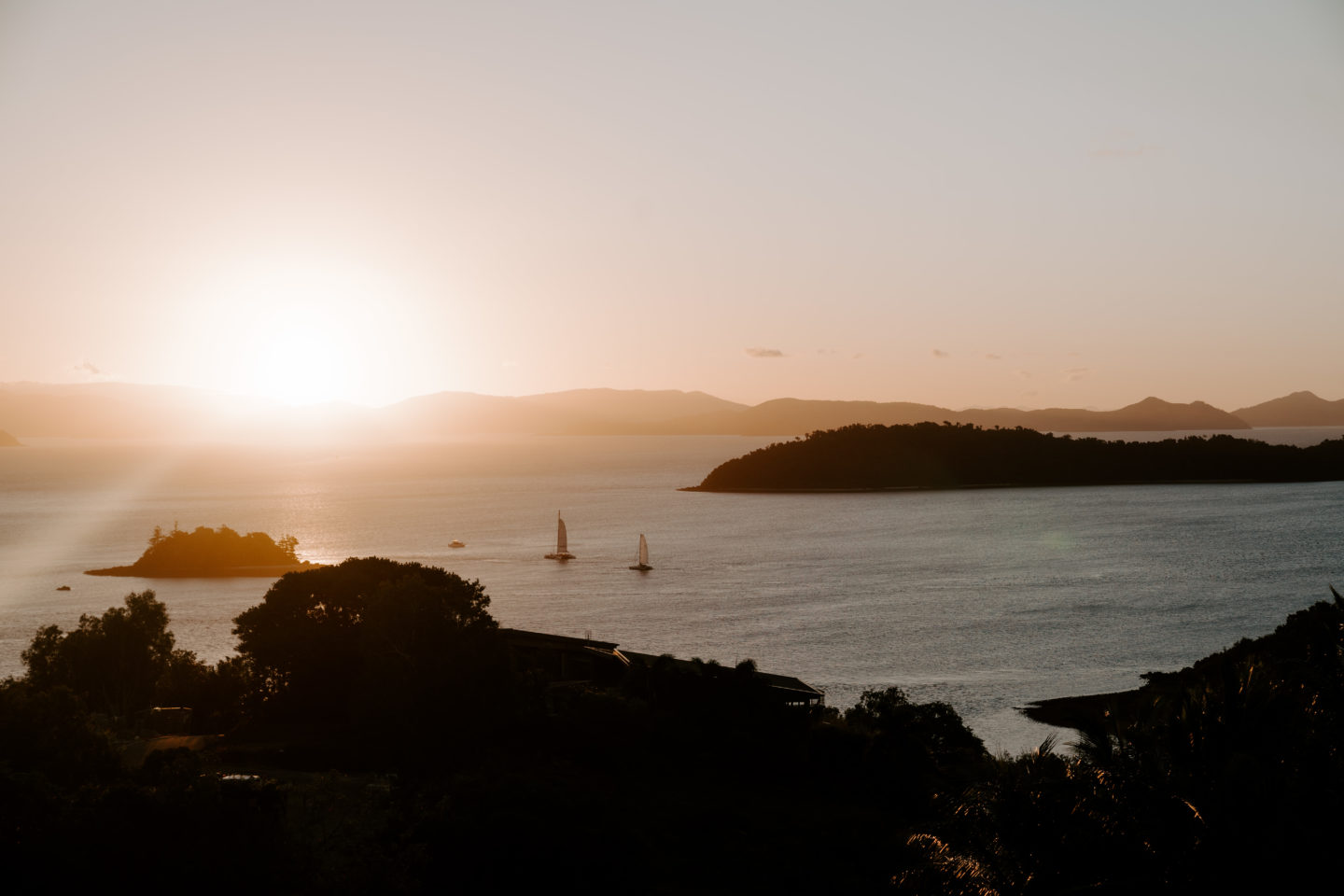 Arriving in Hamilton Island
As you step off the plane on Hamilton Island, it is easy to feel like the journey has already begun. Flying in to the Whitsundays is like nothing else – you will have a view of endless blue hues, coral reefs and the palm trees swaying gently in the wind. From this moment forward you are on island time and believe me, if there is ever a chance to relax and unwind, this is it!
Hamilton Island Airport is the only commercial airport servicing the Whitsundays. You can also catch a ferry to Hamilton Island from mainland Australia, however with flights arriving daily with Virgin Australia, Qantas and Jetstar, airfares are plentiful and the prices are competitive.
While you are on the island, the only form of transport is via electric golf buggies. There are a handful of vehicles on the island, however these are limited to resorts and businesses. So while you will be picked up from the Qualia staff at the airport in style, you will spend the rest of your time on the island being transported by electric buggy. Not only is this a fun way to get around Hamilton Island, but also a great way to feel immersed in the island throughout your stay. The gentle breeze through the windowless buggy is very well received on those hot sunny days!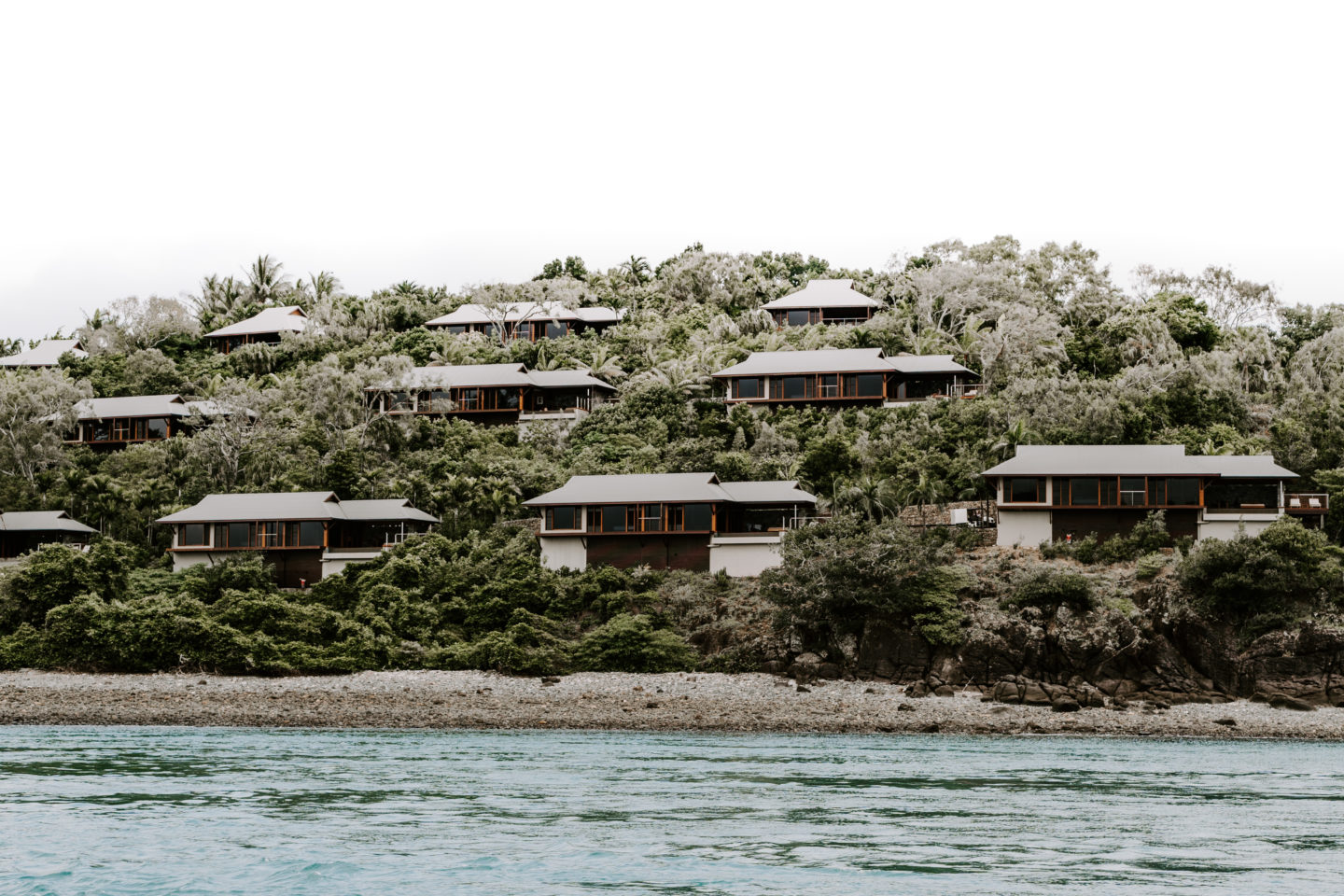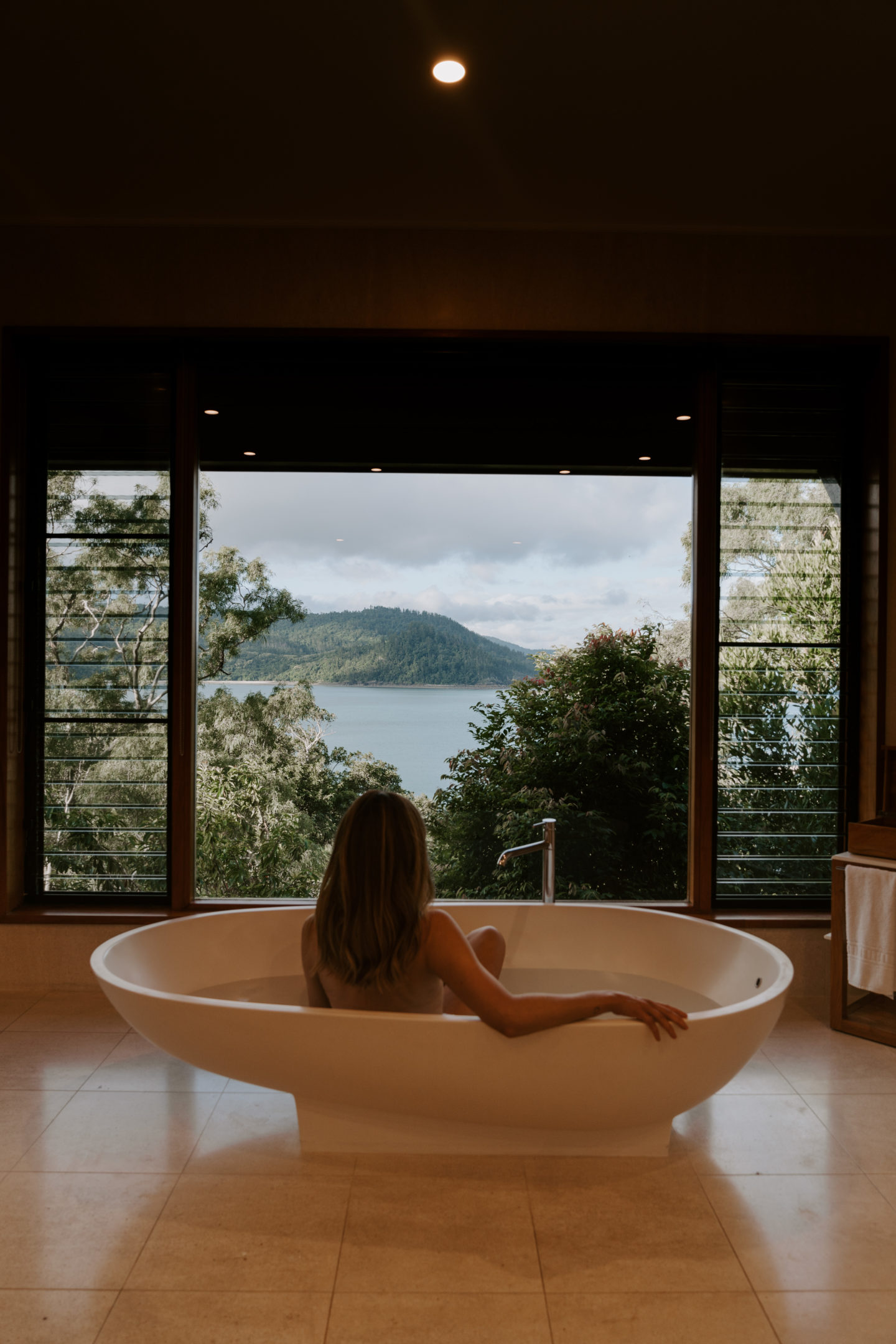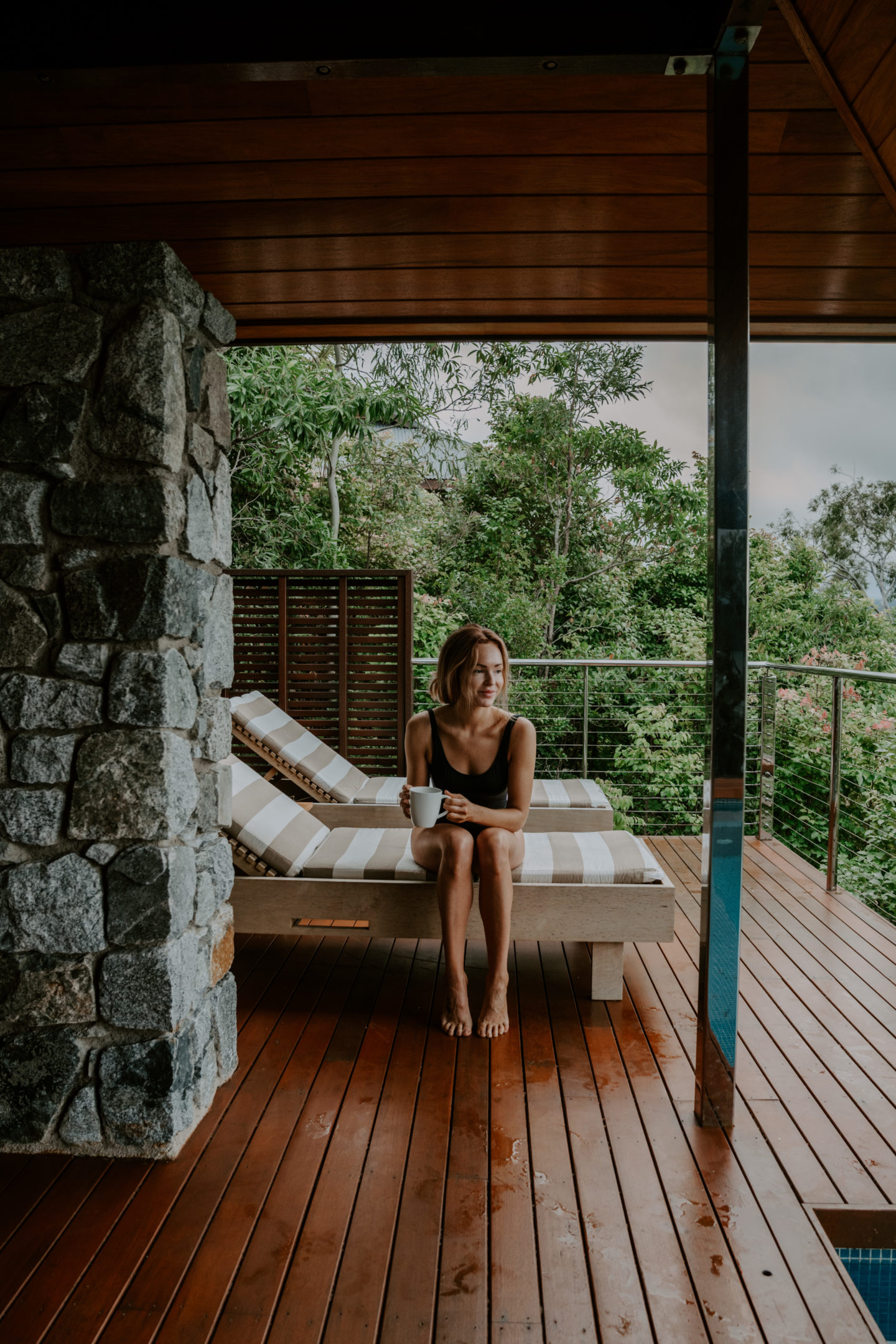 I'm wearing: black plunge swimsuit
Checking in to Qualia Resort
For your stay at Qualia Resort, there are two main room categories to choose from. The starting rooms are the Leeward Pavilions, which face the southwest. While these rooms are considered the starting rooms, they do feature beautiful sunsets and plenty of sun throughout the day.
For my stay, I checked into the Windward Pavilions, which are the north facing villas. Each of these pavilions offers a private infinity plunge pool which is the obvious showpiece of the room. Surrounding the pool is a large deck area with multiple seating options for outdoor dining and pool lounging. Elsewhere inside the pavilion you will find a spacious lounge area with sofas, a television, desk workspace and a small kitchenette with coffee making facilities.
Then, of course, there is the bedroom. Complete with a double wardrobe, king bed, ample luggage space and luxurious linens, this really does start to feel like a home away from home. But Qualia have managed to save the best for last as you step inside an oversized ensuite that is as large as the bedroom itself. In the Windward Pavilions you will be able to make the most of an oversized bathtub, complete with a view of the surrounding Whitsundays. Bliss!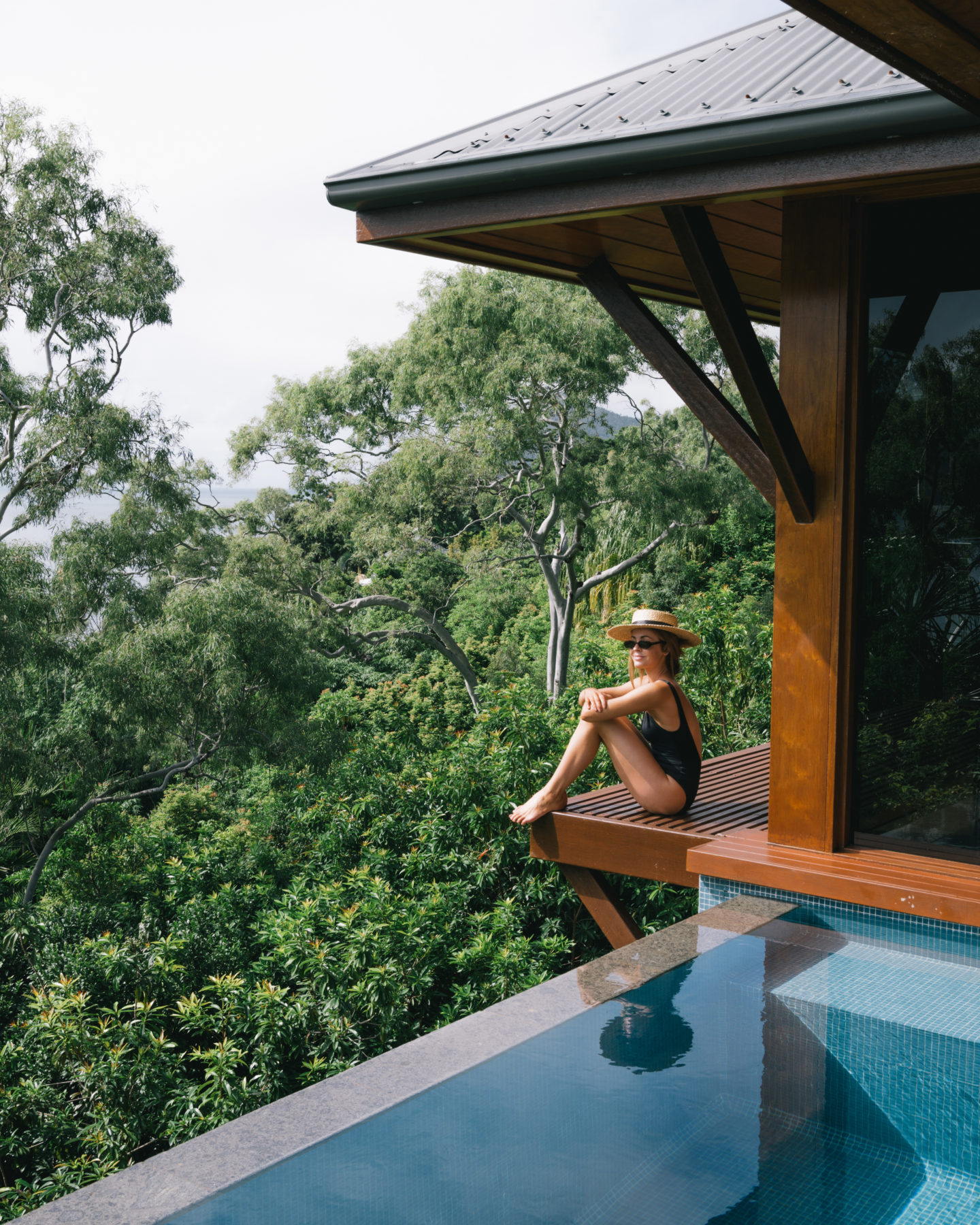 SHOP MY LOOK: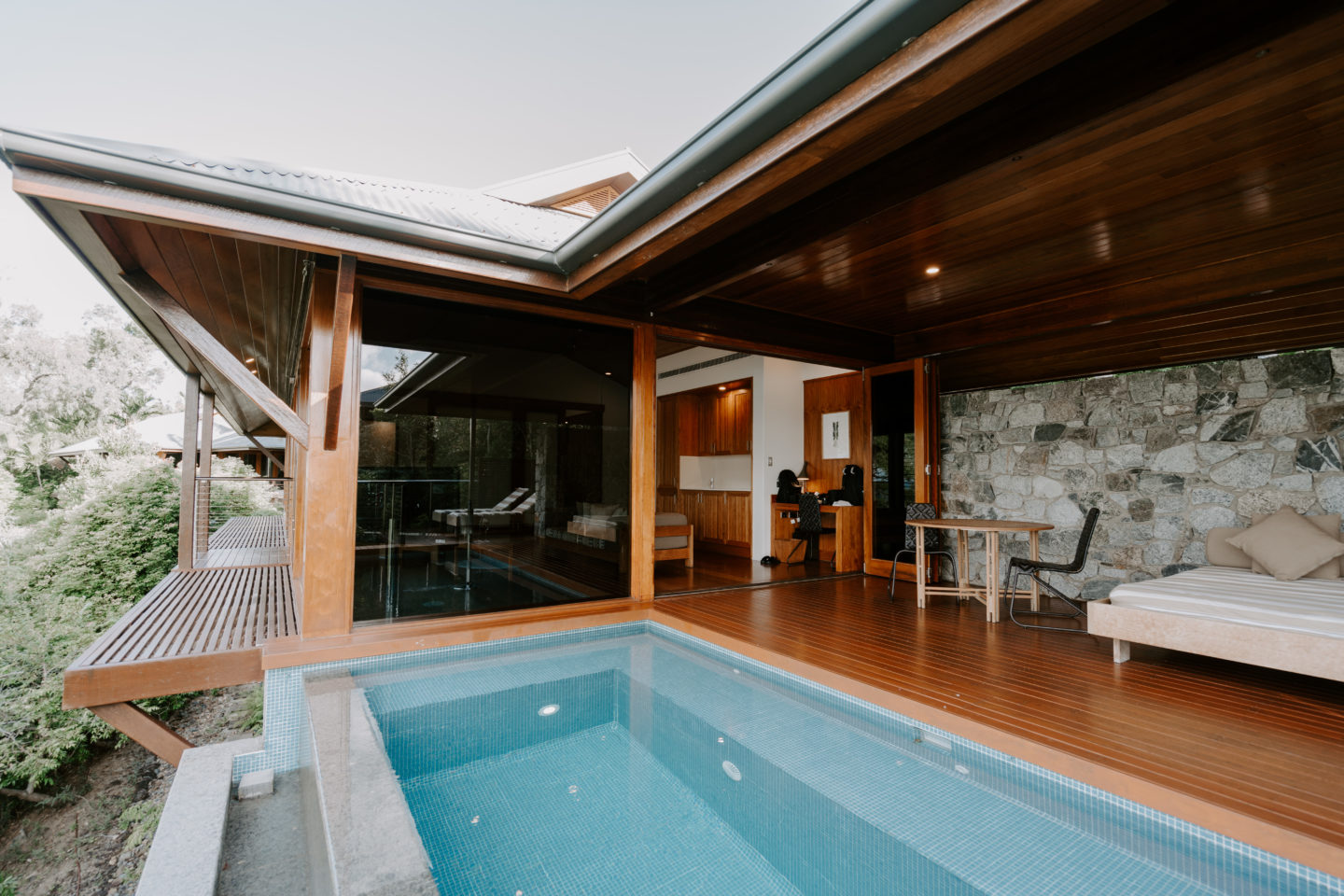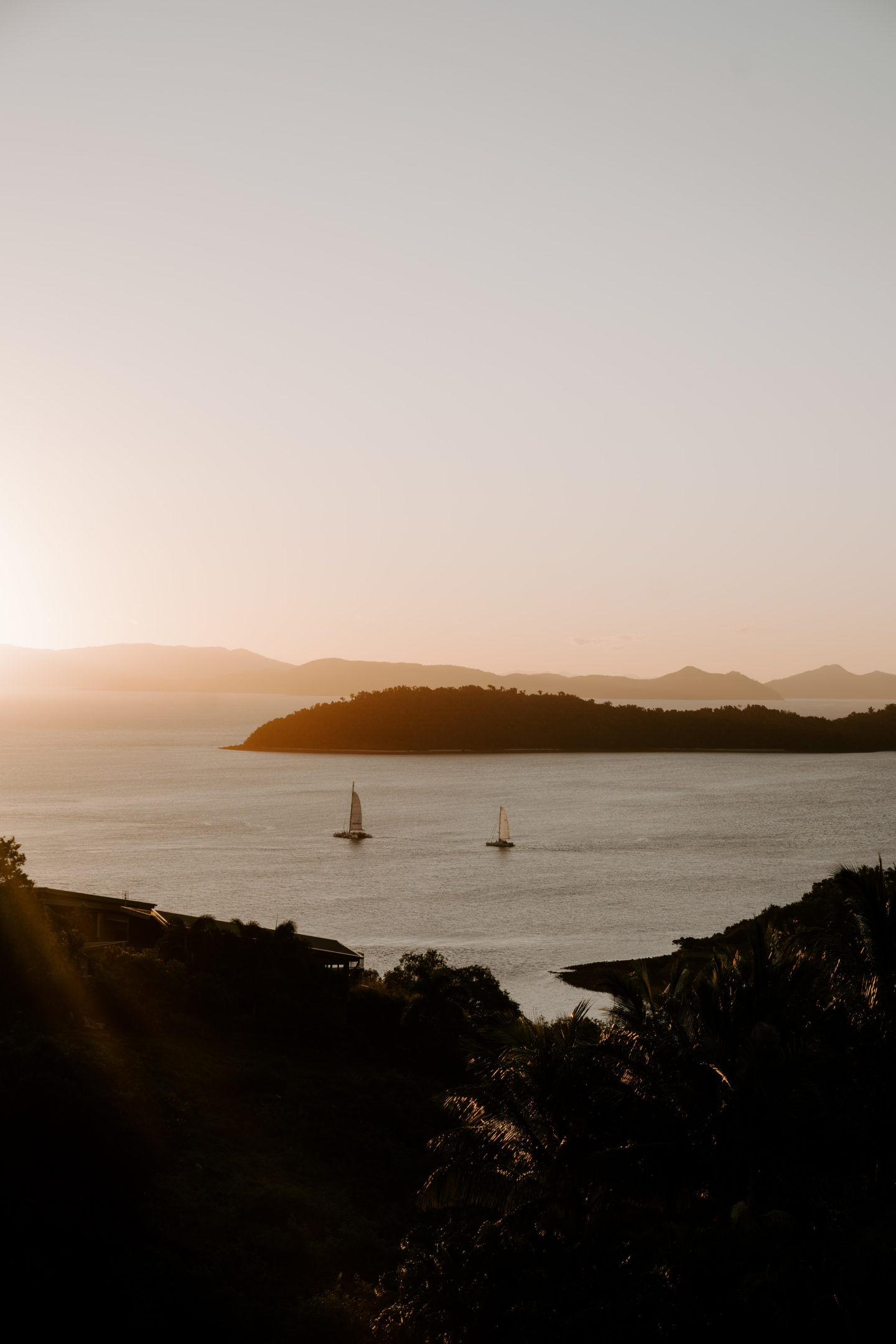 Activities on Hamilton Island
If you arrive in Hamilton Island geared up for an adventure, rest assured, you've come to the right place. But the beauty of this island is that you can do as much or as little as you wish – with the resort pavilions providing ample opportunity to rest up and relax.
However for the more adventurous travelers, there are endless activities on offer. Starting first with water activities – this being the Great Barrier Reef after all! From the resort you can take a stand up paddle board or kayak for a test drive out the front of the resort. Should you wish to go further afield, there are endless boat rides and tours on offer to guests. The sunset cruise was a particular highlight of my stay, offering both an endless supply of bubbles and some nibbles as you watch the sun set over the horizon.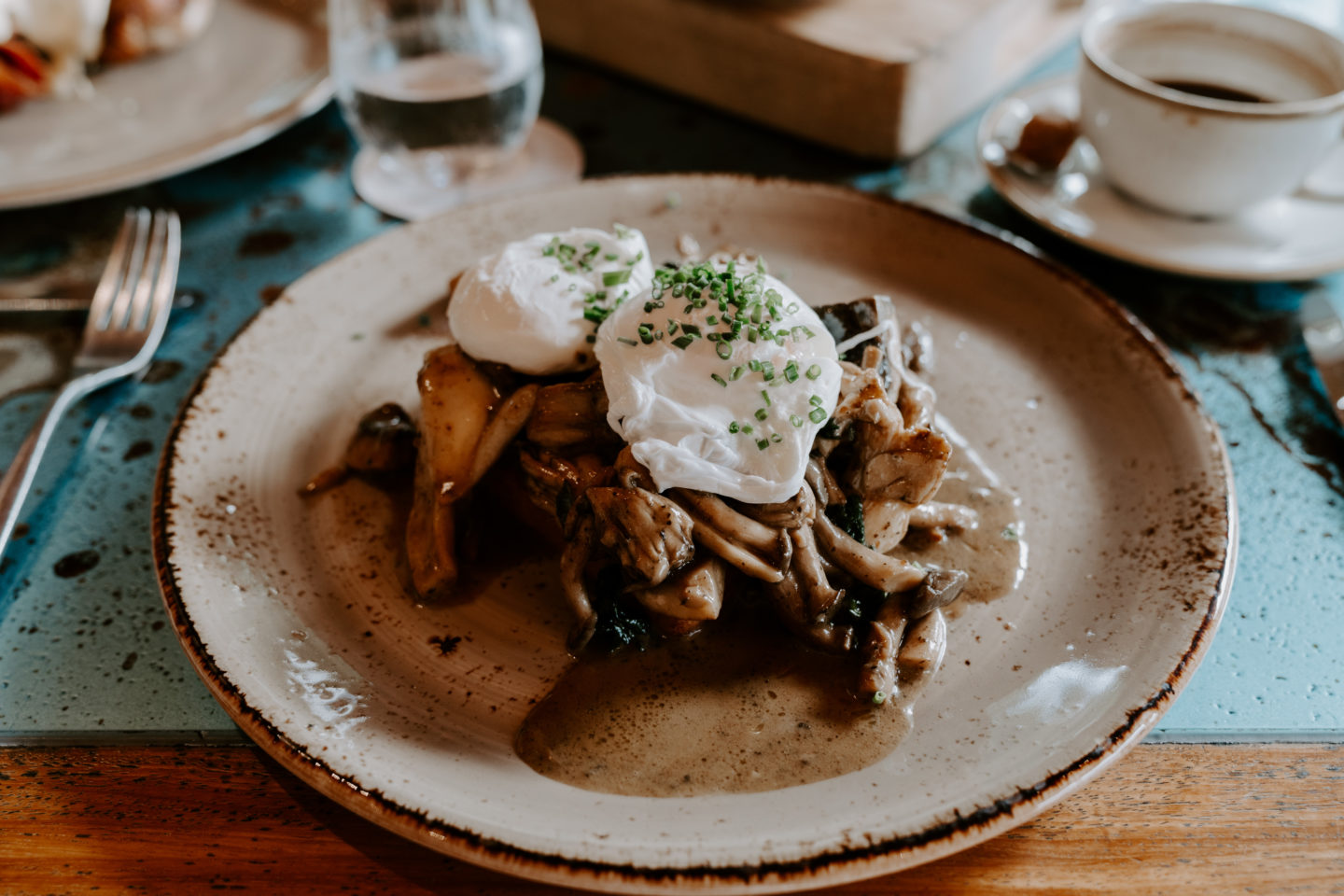 A journey through Australian gastronomy
Another highlight of my time at Qualia was the food. For an island off the coast of mainland Australia, I was expecting some limitations. However I was pleasantly surprised to arrive at breakfast the first morning with vegetarian options, gluten-free alternatives and an impressive offering of add-ons. Even the juice is freshly squeezed!
For dinner one evening, I made my way over to the lobby restaurant for the main event: a three-course dinner. Being a vegetarian I was pleasantly surprised by my options, however there is no denying the menu is heavily geared toward seafood. Being an island resort, I was not surprised!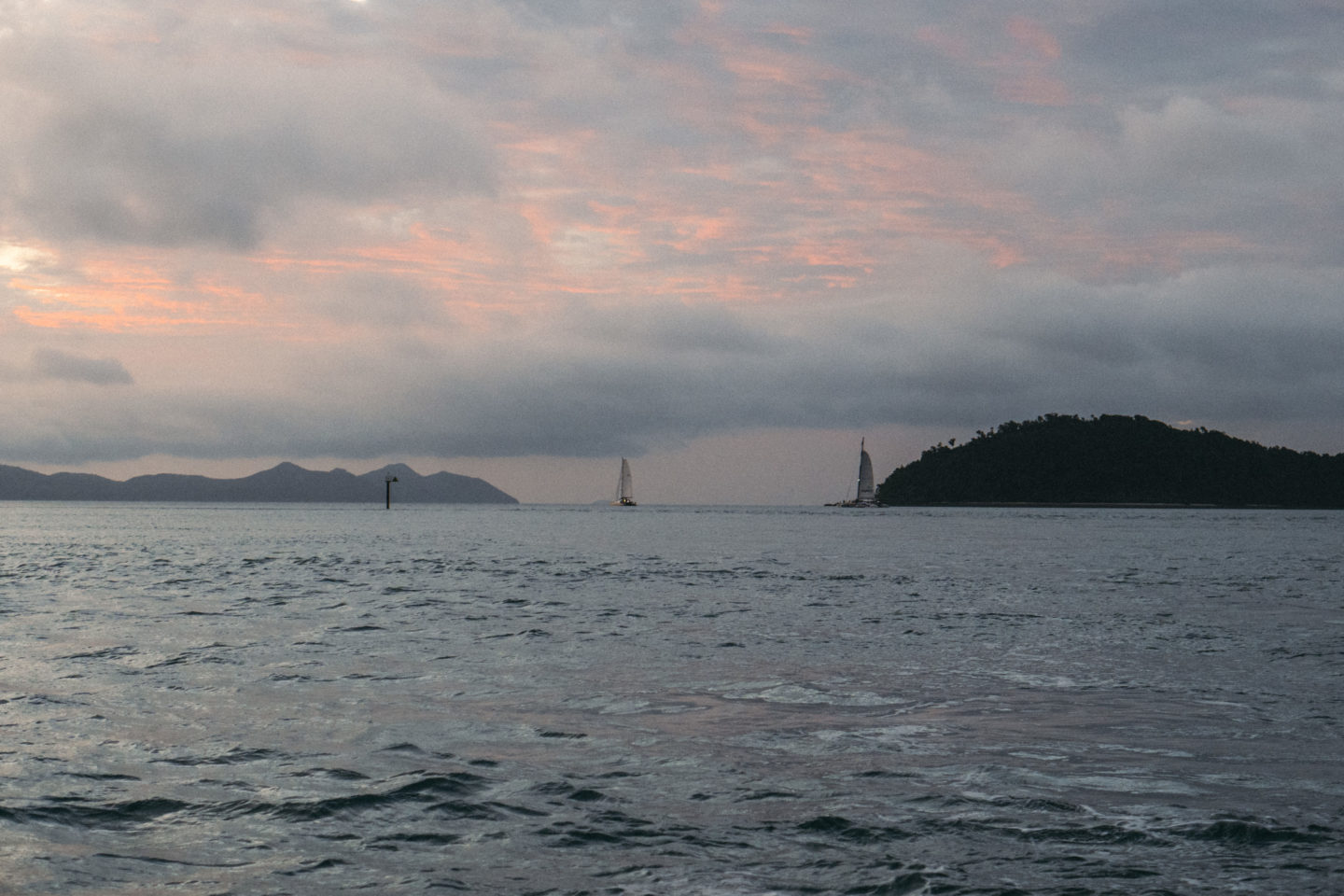 Book your stay
If a stay at Qualia Resort is on your heart, then be sure to book ahead. The resort is booked out often for months in advance, so the sooner you can book your trip the better. I would highly recommend the Windward Pavilions, especially if you are travelling for a special occasion. These villas are unmatched!
Book with qualia