There are a few adventures I've had over the years that have been so unforgettable, I still think about them often. My journey to the Okavango Delta is certainly one of them and as I was reminiscing on my adventures in Botswana, I realised I have never shared one particular journey with you all! So I'm excited to share with you all my stay at the Botswana sky beds.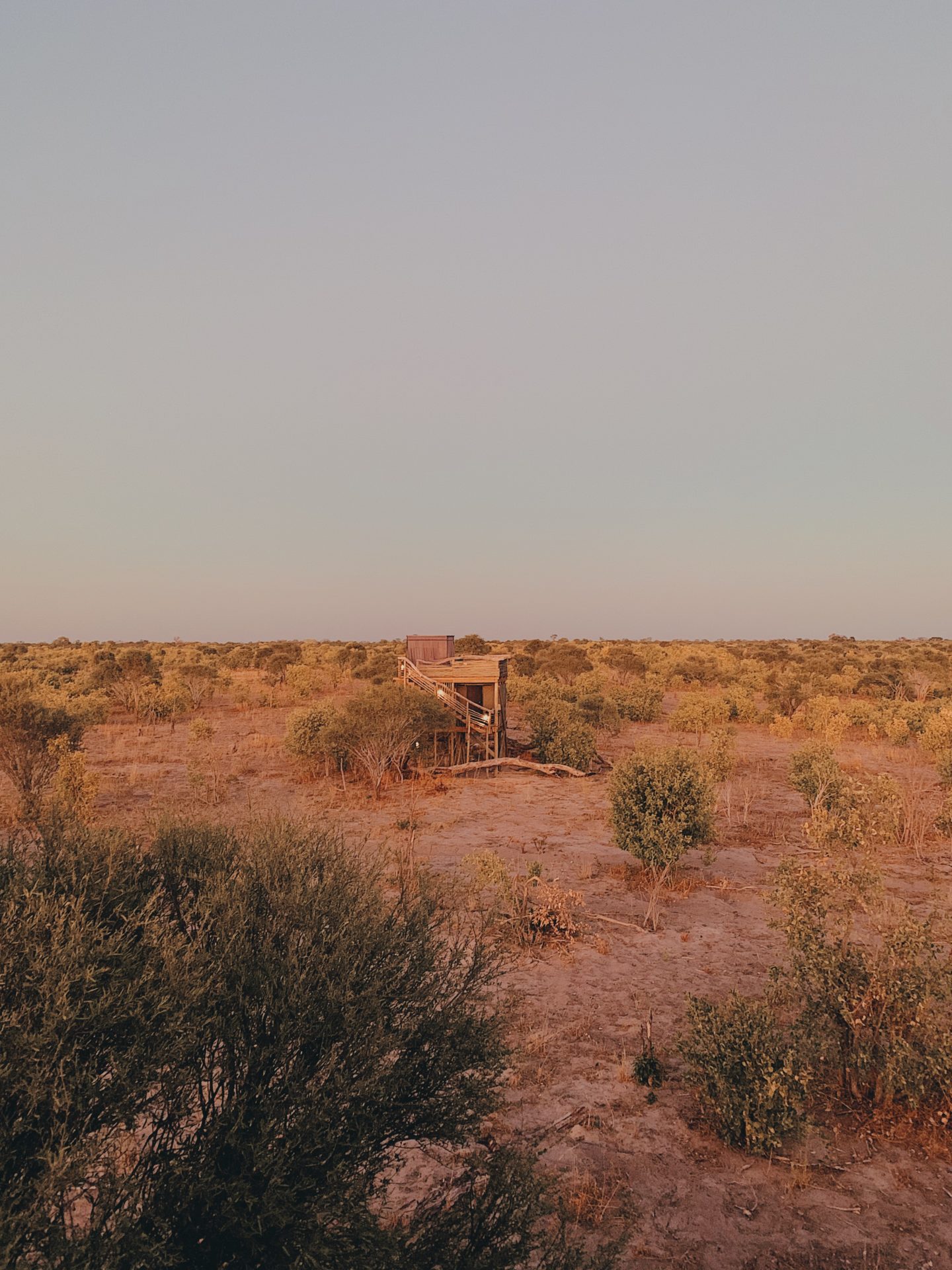 Checking In: Botswana Sky Beds
I first saw the Botswana sky beds online when I was searching for new places to experience in Africa. With so many incredible experiences to be had on the continent, it is sometimes a tough choice! Since I moved to South Africa late last year, I've been on the lookout for adventures in neighbouring countries and the sky beds in Botswana was one such experience that caught my eye.
After a few nights staying at Sable Alley, I had a night to experience the sky beds. It was a couple of hours drive away, which built up the adventure even more. By the time we reached the isolated sky beds, I was beyond excited to see what our accommodation looked like for the evening.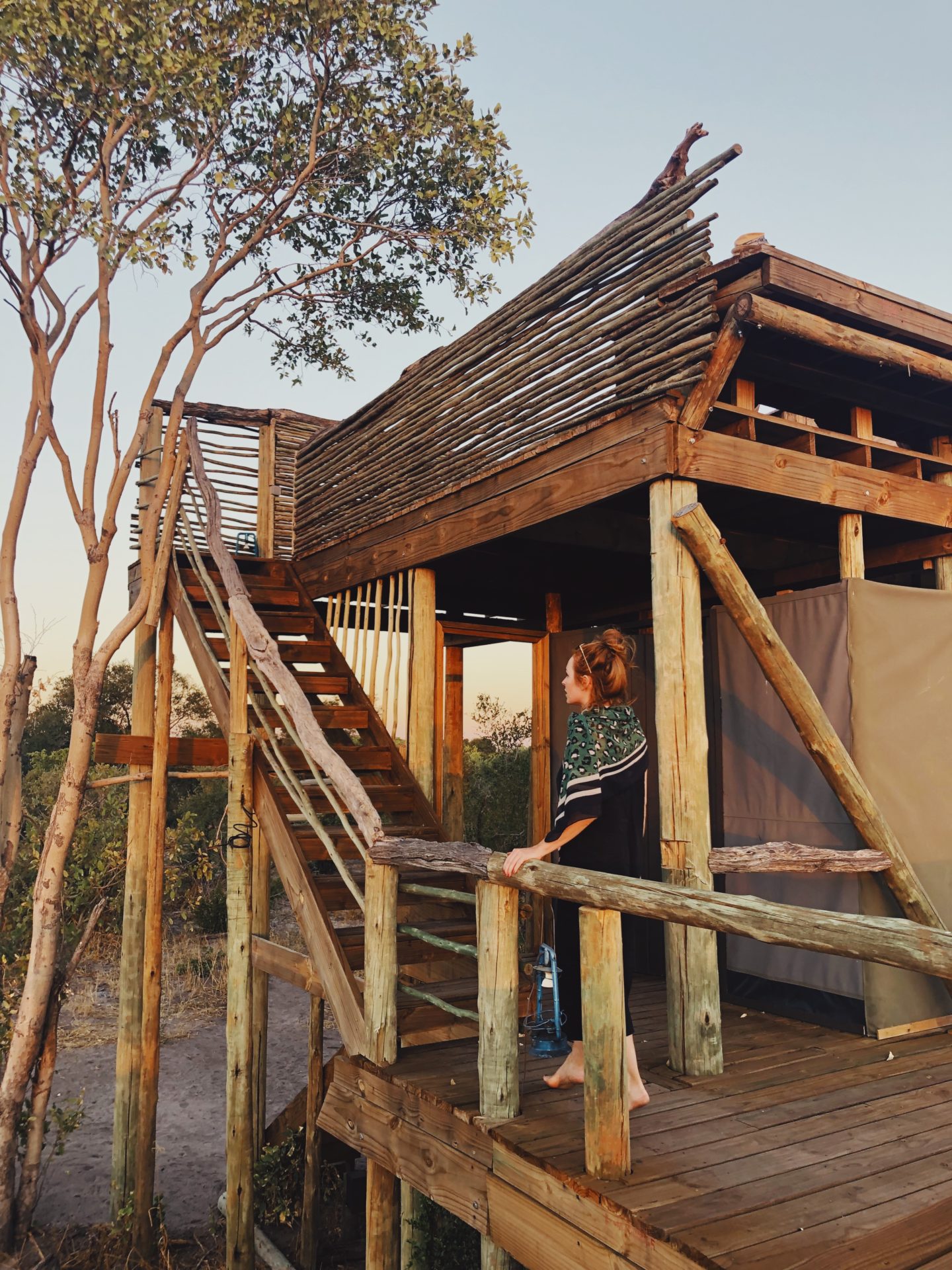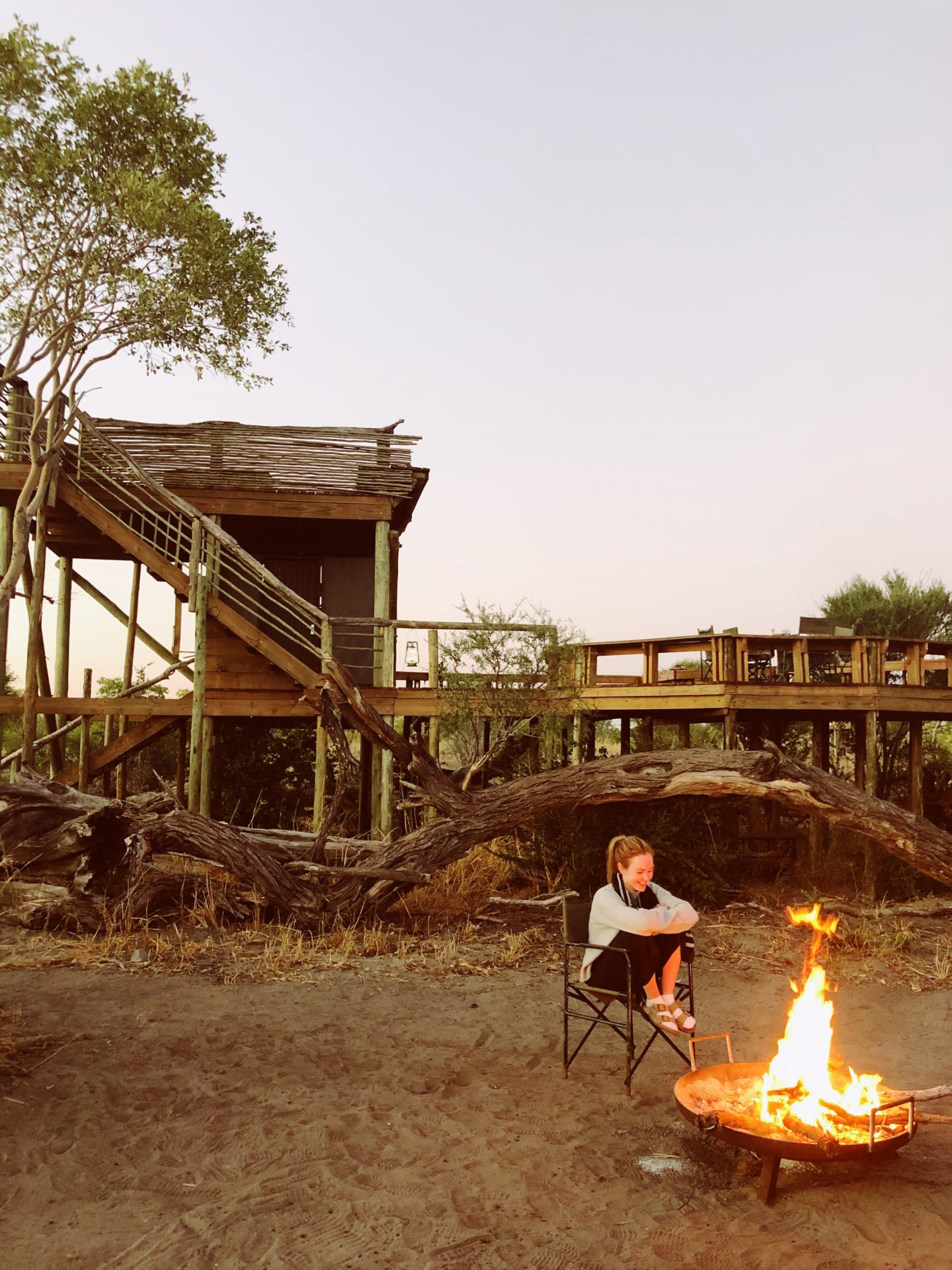 The setting at Botswana Sky Beds
As soon as we arrived, I was completely at a loss for words. It wasn't so much the structure of the treehouse-like sky beds that blew me away, but the setting we were surrounded by.
There are only three sky beds at the location. Each one of them is far enough away to feel like you are completely alone in the bush, perched above the African wildlife. In the distance I could see a herd of elephants at their local watering hole and I must have spent more than two hours watching them. I later learned up to 400 elephants frequent the watering hole. It was an experience so surreal and unique that I forgot I was on an organised safari at all. Stepping off the jeep and sleeping the night under the stars made everything else feel so forced. Here, everything felt so natural and raw.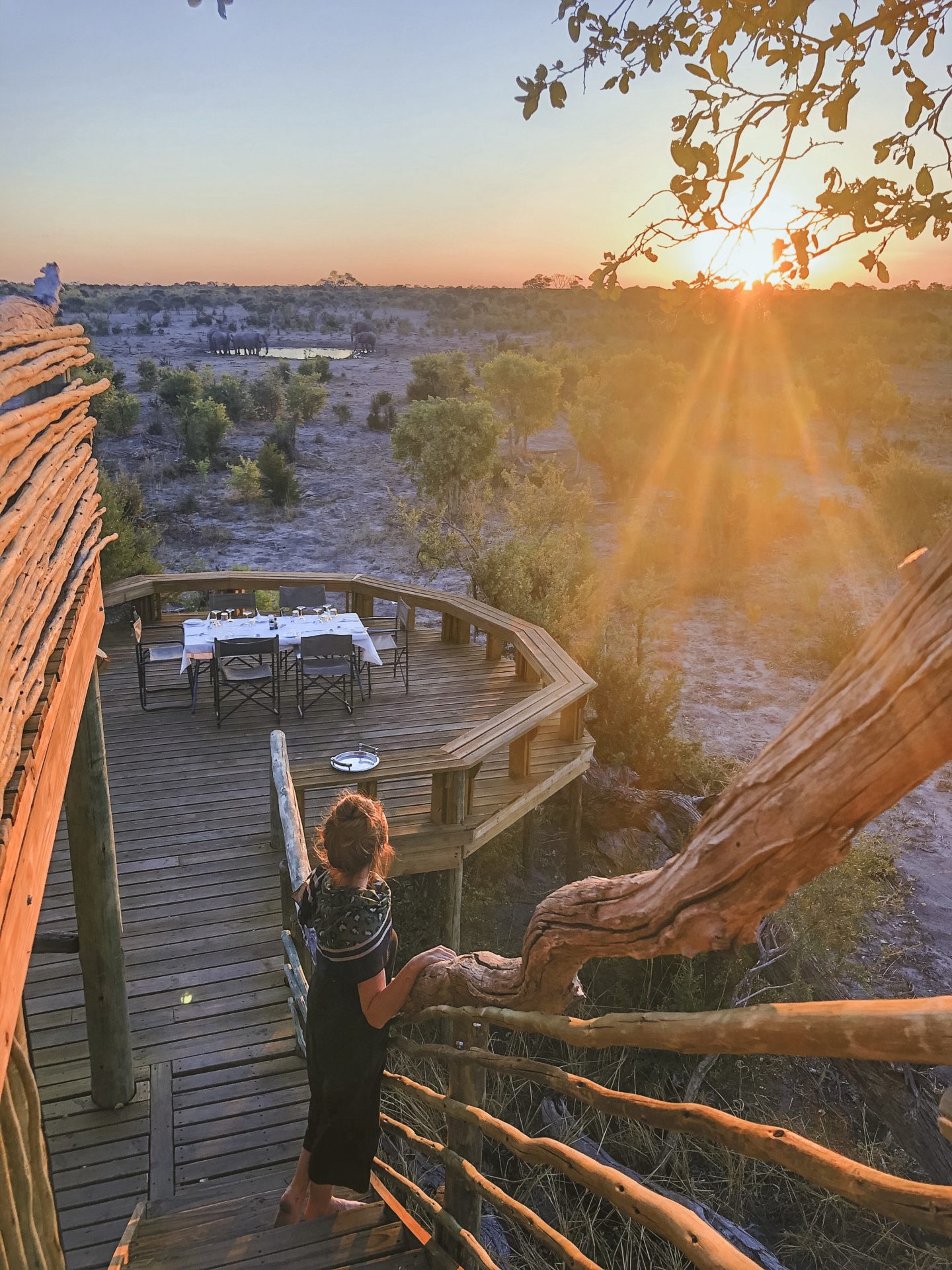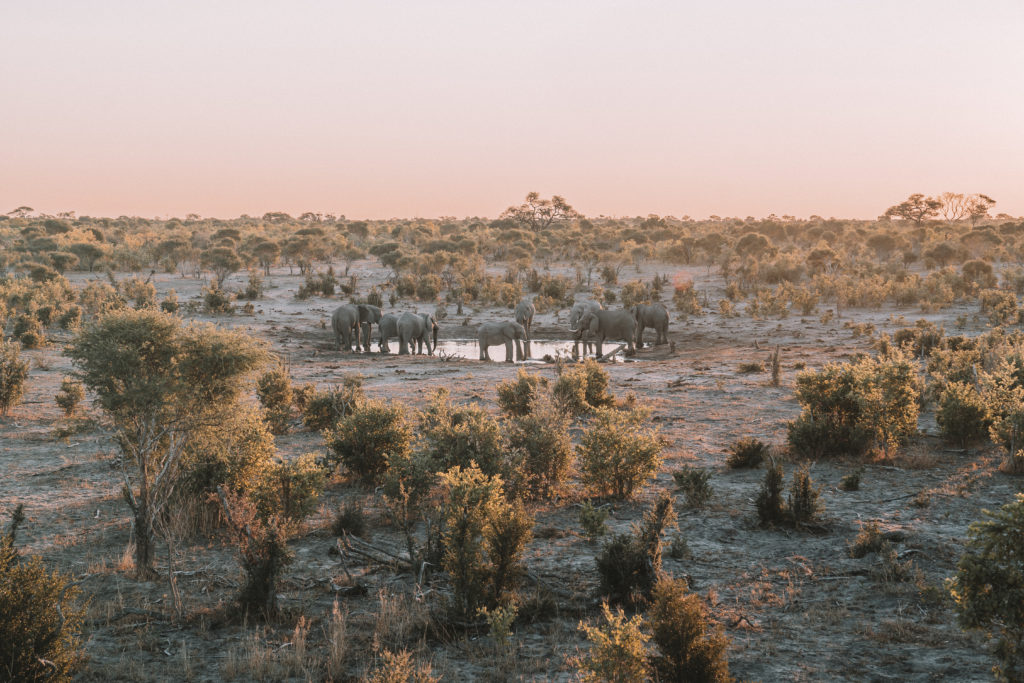 Overnight at the Sky Beds
The experience begins with a favourite African pass time: sundowners. The idea is to stop at sunset, enjoy a drink, and take in your surrounds. For such a simple act, it really forces you to take stock and be present.
As the sun set over on the horizon, we were shown to our rooms. Each room is perched high enough to feel as though you are out of harms way, but more importantly gives you an enviable vantage point to view the activity below.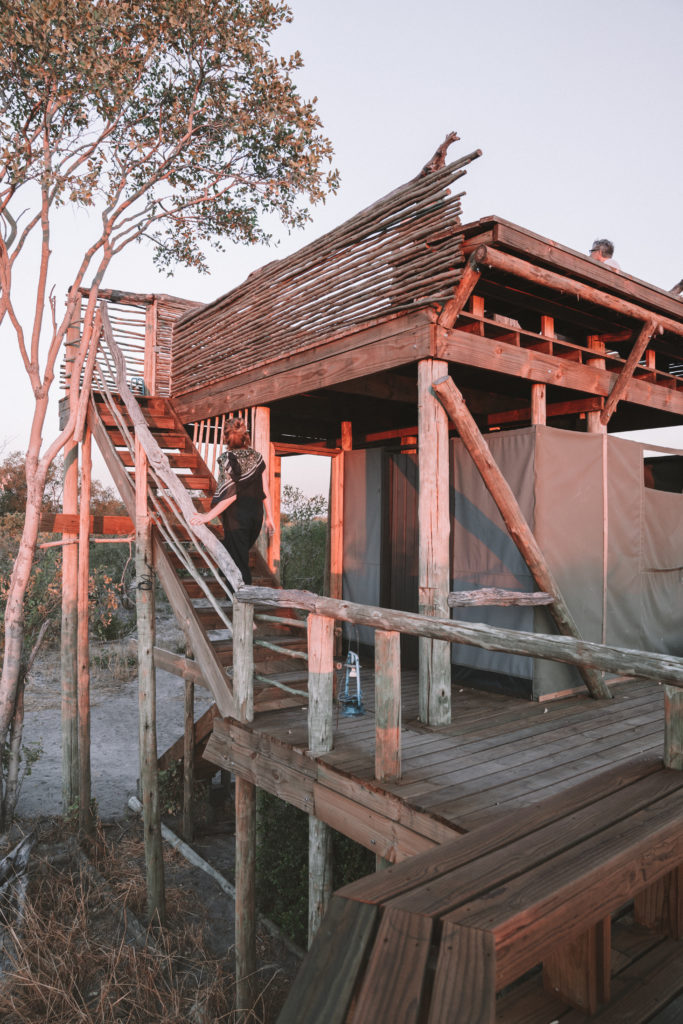 The following day
As you could imagine, I was sure I wouldn't sleep at all that night. With the animal activity happening just metres away, I fell asleep with ease to the sounds of the bush. Hyenas were laughing in the distance and the unknown stumbles of animals near the camp let my mind wander. I was hoping we wouldn't get any unwanted visitors throughout the night, though was confidently reaffirmed by our guide. With a mosquito net covering the bed, I had one of the best sleep of my time in Botswana.
How to visit the Botswana Sky Beds
The sky beds will set you back $565-$740 per person, per night. Rates depend on the season. If you're looking to score a bargain, I would recommend visiting in early December before the holiday crowds arrive.
Is there wi-fi? Absolutely not! Take this opportunity to switch off for the night and tune in to your senses.
Is there a bathroom? Yes, you will have your own private bathroom and shower. Bonus points for hot water!
Book your stay with Natural Selection
Safari Style