Palm trees, sun kissed skin and the infamous Hollywood Boulevard… there's a lot to see and do in the City of Angels, so lets get ready to hit the ground running! Hollywood (or Hollyweird) is home to the stars and streams of tourists in their best efforts to spot one of them. Be sure to give yourself at least a couple of days here for a stopover, before venturing on to the rest of the United States or beyond.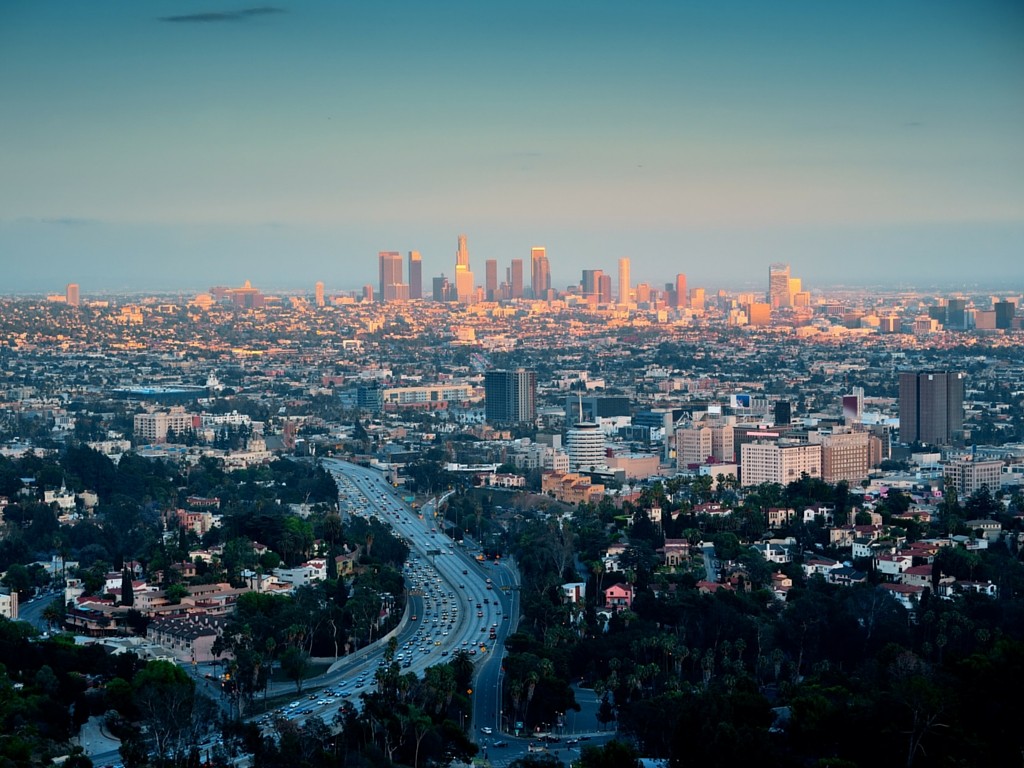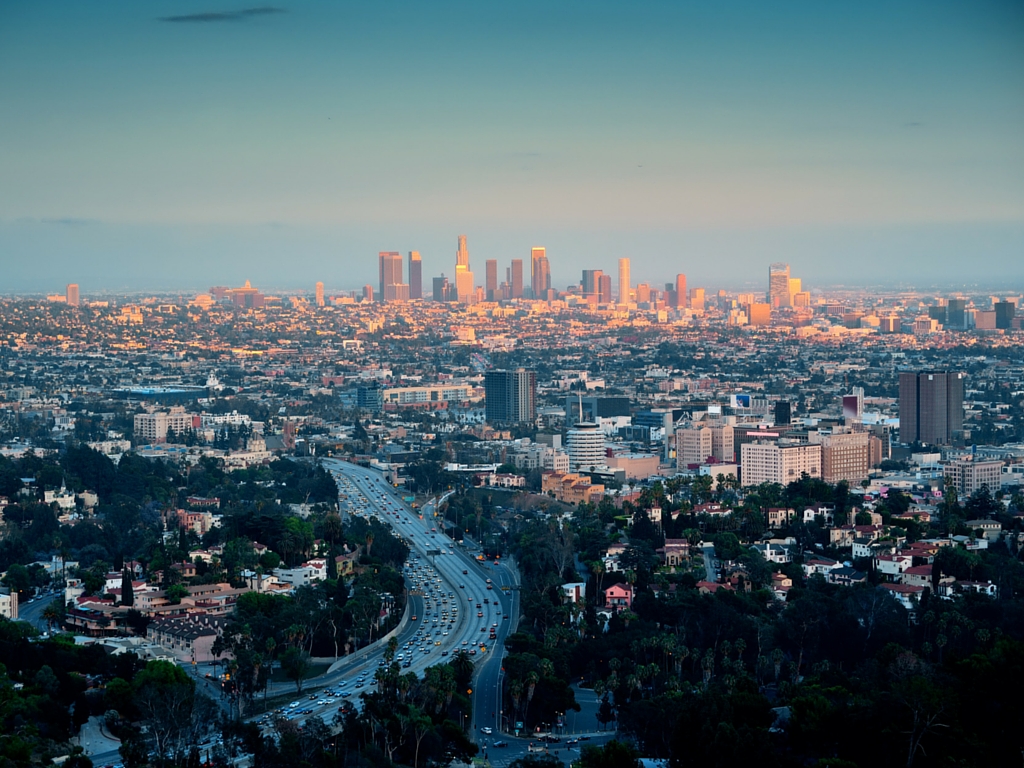 All you Need to Know…
There really is no bad time to visit Los Angeles as it is sunny year-round (with the odd spot of rain). Perhaps the only time to avoid would be "June Gloom" when the city is often covered in a grey haze. January and February can be at times rainy, however the sun will prevail! Avoid the Oscars (Feb-March) as hotels will be booked out months in advance.
From LAX to the burbs (WeHo, Beverly Hills, Hollywood, etc) will take around an hour and cost about $60 in a cab. If you've got phone connection or wi-fi, an uber will always cost a fraction of the price of a cab. Alternatively, the LAX airport shuttle is a steal but can take up to a couple of hours with stops for all guests on board.
Hiring a car is nearly a necessity, though you can get away with a couple of days without one, so long as you stay central. West Hollywood is perhaps the best base in order to see all that LA has to offer in a couple of days. Santa Monica is also a great option if you plan to stay by the sea and skip the tourist hotspots. If you do decide to rent a car, peak hour runs from 6-10am and 3-7.30pm.
Tipping is mandatory despite the level of service – double the tax as a minimum.
In times of emergencies, dial 911.
What to See…
The Getty
Whether you come for the art collection or just to see the views, The Getty is entirely worth your while. If it is indeed the views that you're after, try visiting around sunset time and wait to see the city light up after dark – this is one of the best views you will get after dark!
Runyon Canyon
If you've just stepped off a long haul and are looking for something to do to stay awake, there really is nothing better than getting outdoors and being active. One of the most popular hiking trails in LA is Runyon Canyon which attracts plenty of celebs but many more celeb watchers (aka the average joe).
Griffith Park & Observatory
Another great view that can't go unmentioned is the views on offer at Griffith Observatory. If you want to combine exercise with great views and do it all in one go, this is your best option to do so.
LACMA
There aren't too many places in LA to culture yourself – but those that do exist are fantastic and quality makes up for quantity! LACMA (Los Angeles County Museum of Art) should be your first stop when in need of being cultured.
Universal Studios
To the other end of the (non)cultural scale is a fun day out at Universal Studios. If you want to be a kid again, this is where to do it.
Warner Bros Studios Tour
If you're into your tv shows, chances are one or two shows you watch are filmed here at Warner Bros Studios. If even just to sit on the Friends couch, a visit to WB is worthwhile.
Disneyland
If you're travelling with young ones (or just want to feel young again), there's no better place for you than the happiest place on earth – Disneyland. If you haven't got a car, fear not! There's a shuttle service that will take you there and back in a day (overpriced as it is, it is still worth it!)
Hollywood Walk of Fame
…because you can't come to Hollywood and not see the famed stars in concrete. The Hollywood Walk of Fame is one of those places where you can expect about anything and come prepared for nearly nothing. Its worth a visit once in your lifetime, if only for 5 minutes.
Santa Monica Pier
If you want a quieter, more localised experience beyond the flashing lights and kitsch souvenir shops, choose to base yourself in easy breezy Santa Monica or at least spend a sunset/evening here on the Pier. The Pier itself is a little (okay a lot) kitschy, but it is still worth a visit!
Where to Stay…
If you want a local experience, book yourself an Air BnB apartment in WeHo (West Hollywood).
If you want a good rooftop pool, book yourself into the Mondrian Los Angeles or the SLS Beverly Hills (pictured).
If you want a fancy pants stay with all the trimmings, book yourself a room at the Beverly Hills Hotel or the Hotel Bel Air (celebrity sightings almost guaranteed). I also really enjoyed spoiling myself to a night at the iconic "Pretty Woman Hotel", the Four Seasons Beverly Wilshire.
If you want an uber luxe, over the top, extravagantly extravagant hotel for the night, book yourself into The Peninsula or The Montage Beverly Hills.
Where to Eat…
The Ivy
Great for a lunch bite to break up a day of boutique shopping on Robertson Boulevard and (D-list) celeb-spotting.
Chateau Marmont
Great for real celeb spotting, a nice little lunch vibe and full of models/bloggers/etc.
Urth Caffe
Great for a casual lunch to go or eat in, definitely try the Spanish Latte (you won't regret it).
Farmer's Market
Great for a bite on the go and relaxed vibe. If you're staying in an apartment, Wholefoods is nearby and will be a great spot to stock up your fridge for a few nights.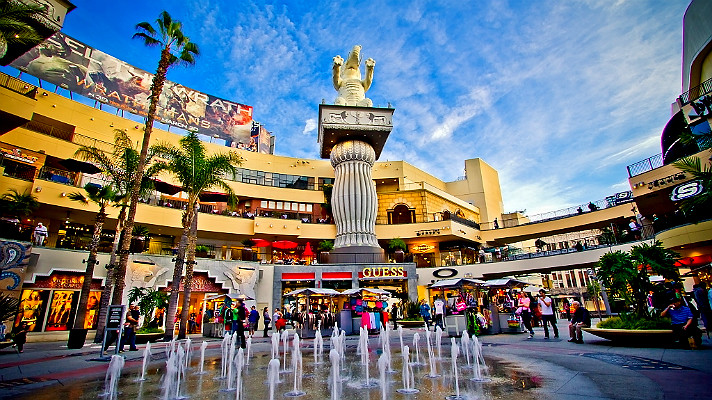 Shop 'Til you Drop
The Grove
You're in L.A, baby! This is where its all about being outdoors and in the sunshine – so why not make a shopping trip outdoors in the uber-luxe Grove outdoor shopping mall.
Rose Bowl Flea Market
Here is where you'll find some trinkets and treasures for a fraction of the price you'll pay in popular thrift stores.
Melrose Trading Post
This Sunday market is another great spot to score a bargain if you're after antiques and collectibles.
Hollywood & Highland Centre
If you're visiting Hollywood Blvd and looking to escape the heat, you'll find plenty of tourist haunts and international brands at Hollywood & Highland. Even if you only come to enjoy the air-con it is worth a visit and even has a view of the Hollywood sign, albeit from far away.
If you have any favourite places to visit in L.A. feel free to share them with readers below! xo