Before I went on my first trip to Africa, I was told it would be the one trip in my lifetime that would change me – how right everyone was. Now having visited a handful of times, I can say with a whole and happy heart that not only is this true of my first trip to Africa, but of every subsequent trip I have taken – particularly my recent and first trip to East Africa. Visiting Tanzania feels like a dream… a khaki coloured, blue skies kinda dream!
To share with you a little piece of that dream, I've chosen a selection of photos to whisk you away to Tanzania with me – I hope you enjoy! The full Safari + Tanzania blog posts will be here on the blog shortly.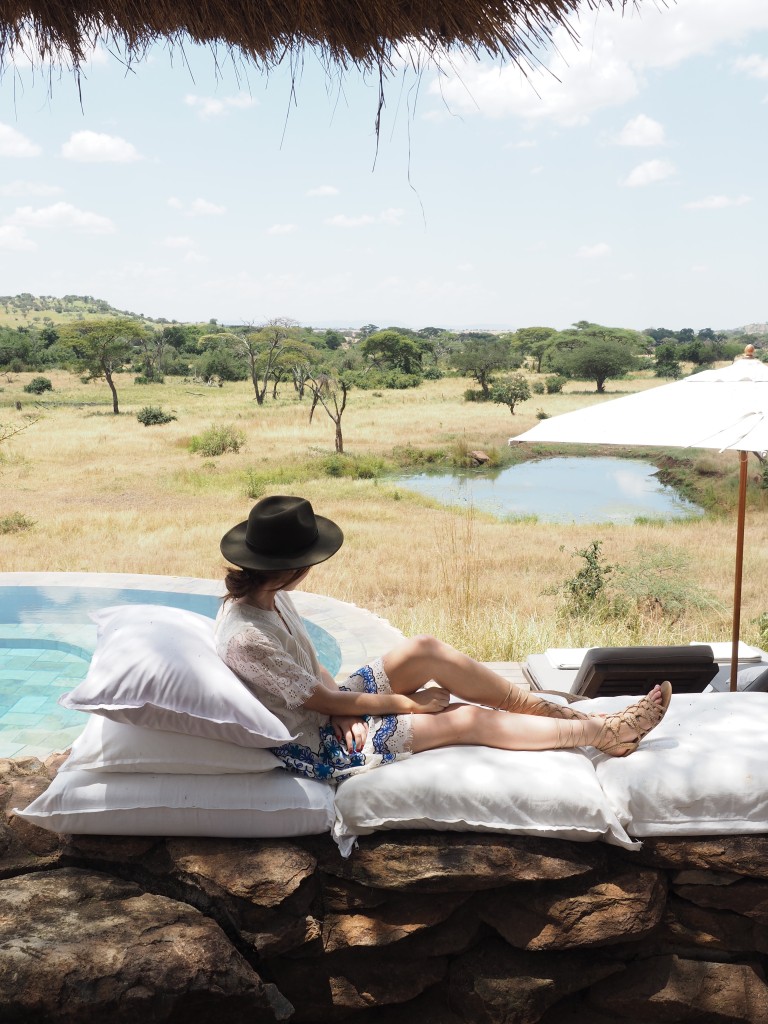 .
Straight Out of Africa
For my stay in Tanzania, I flew from Australia to the capital city of Tanzania; Dar Es Salaam. Being such a big and busy city, most travellers spend only a short stopover here and head onwards to the crystal blue waters of nearby Zanzibar (30 minutes by air or 1.5 hours by ferry) or onwards to safari in one of Tanzania's national parks.
After a short stopover in Dar Es Salaam I boarded a flight to Kilimanjaro airport, where I only wish I could have stayed to climb Tanzania's famous mountain! For now, that remains high on my bucket list. From there I caught a connecting flight to Serengeti National Park and checked in for a week of uber indulgence with Singita, at a few of their Tanzanian properties.
I'm wearing:
Tularosa Dress, Steve Madden Sandals & Sole Society Hat.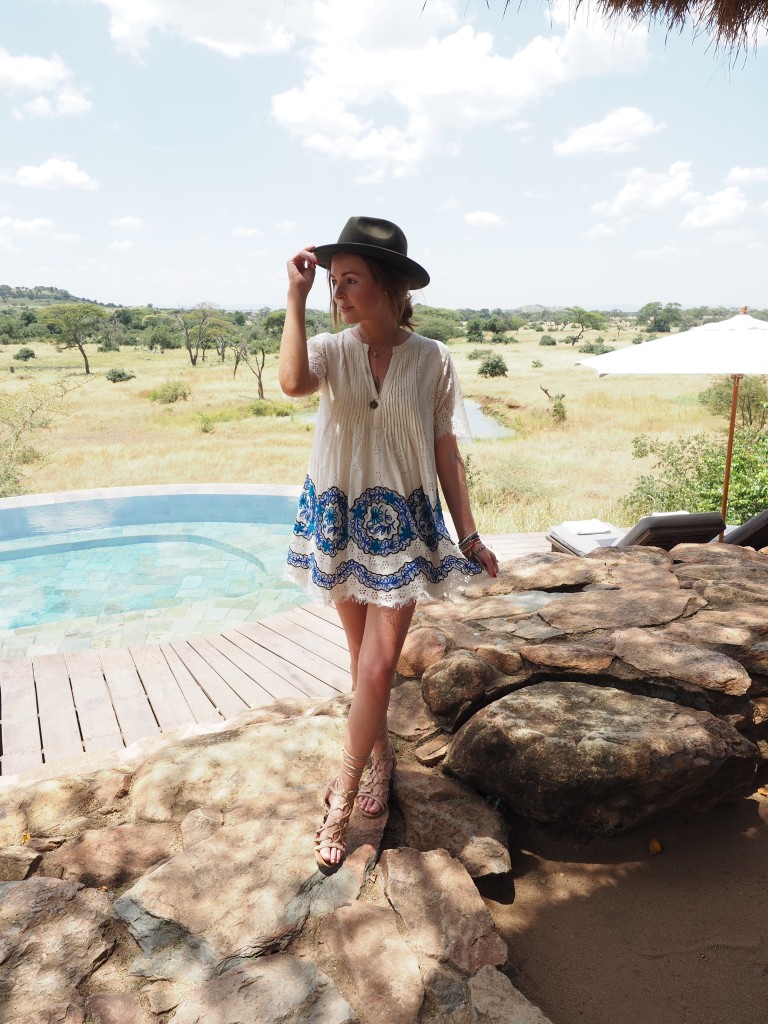 This is the first time I have visited Tanzania and the first time I have been in Africa for baby season (seeing a baby giraffe or baby zebra is about as magical as safari days come!!!) While we haven't seen the Big 5 just yet, I have my fingers and toes crossed that we will see more in the coming days!
I would absolutely love to return and visit more of Africa in the short term, though from this trip will fly onwards to the Maldives (after a few more days on safari of course!) So I look forward to sharing with you more of my safari adventures in upcoming posts, and next month travelling onwards to the Maldives! To keep most up to date with my travels, I upload daily on SnapChat [brookesaward] and Instagram [@worldwanderlust]… see you there!