Earlier this year I was fortunate enough to receive an invitation from the tourism board to board a flight from Los Angeles back to one of my favourite places in the world; the islands of Tahiti. This collection of more than 180 islands is as magical in person as you would expect from the many photos online advertising crystal clear water, an abundance of marine wildlife and beautiful sunny days in the Pacific Ocean. I'm sharing my Tahiti photo diary to show some more snaps from the adventure!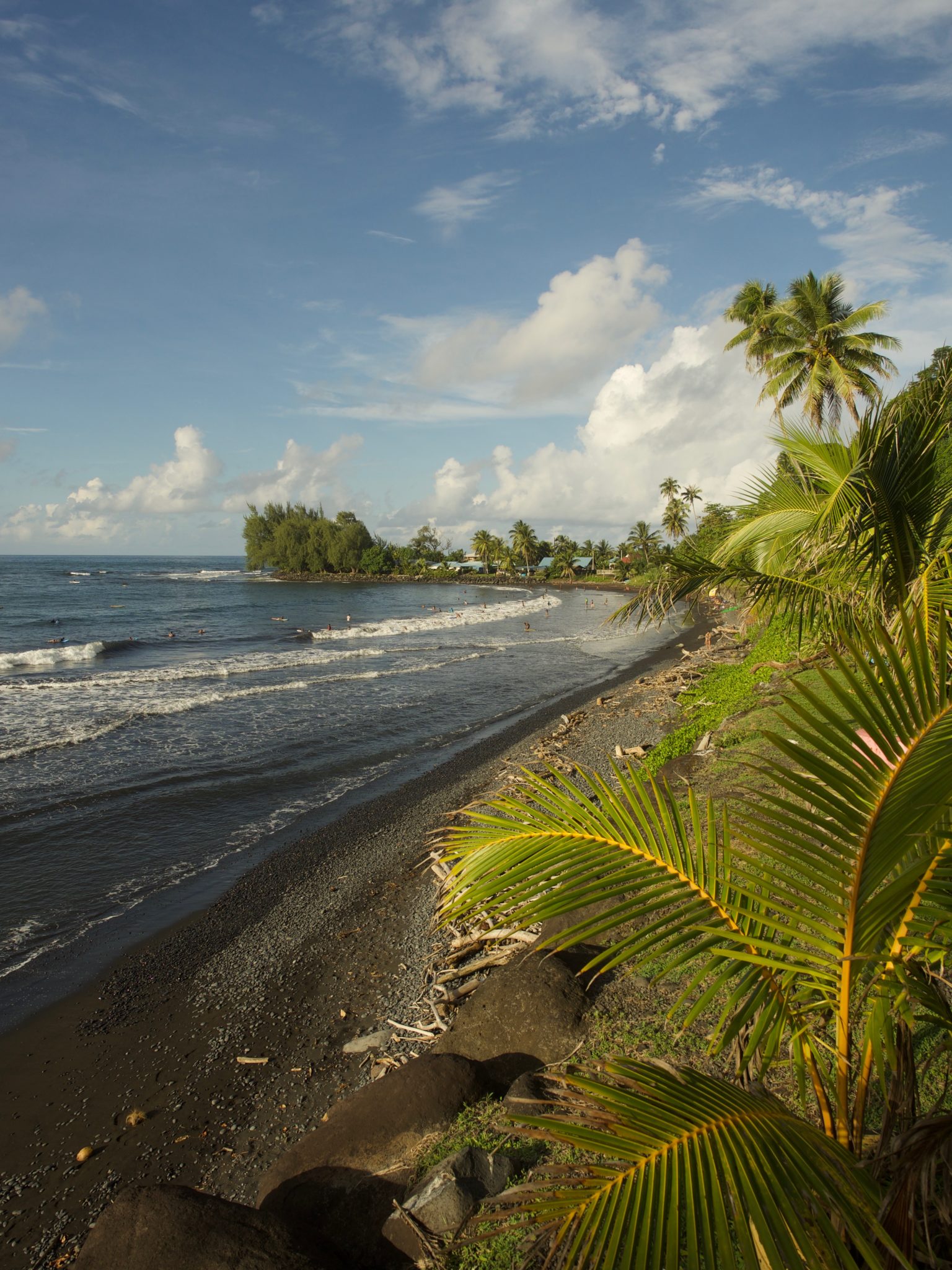 Tahiti's black sand beaches. This is in Pape'ete – the main island of Tahiti that is very often overlooked by visitors. It is a great idea to stay a night or two if you're travelling long-haul, however there is much more to Tahiti beyond Pape'ete so be sure to limit your time to just one or two days.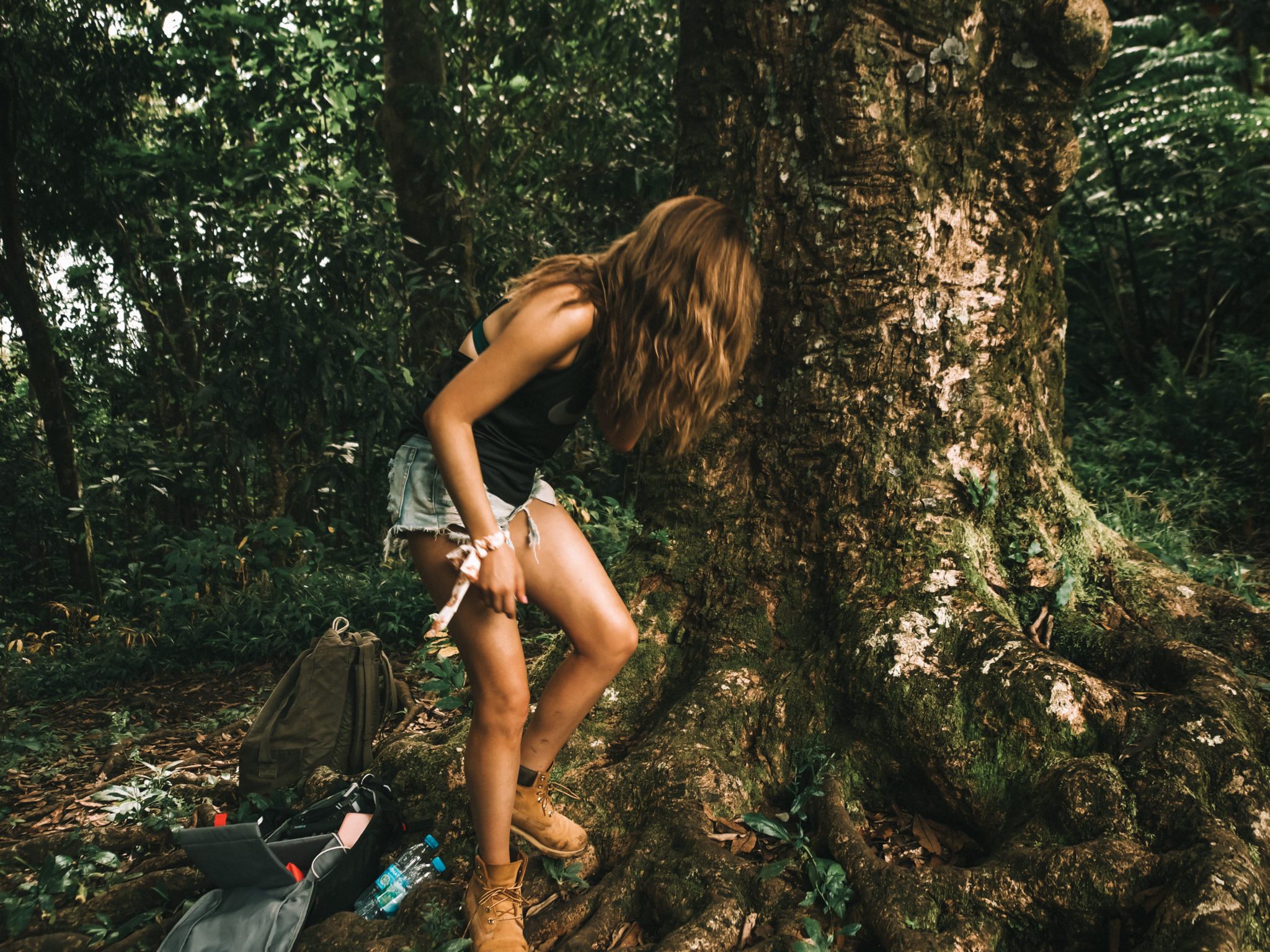 Day one and we set off in to the rainforest in search of waterfalls. I was wearing minimal clothes but maximum fake tan, making for a very sweaty coconut-smelling trip in to the mountains. I never wore these shoes again the entire trip.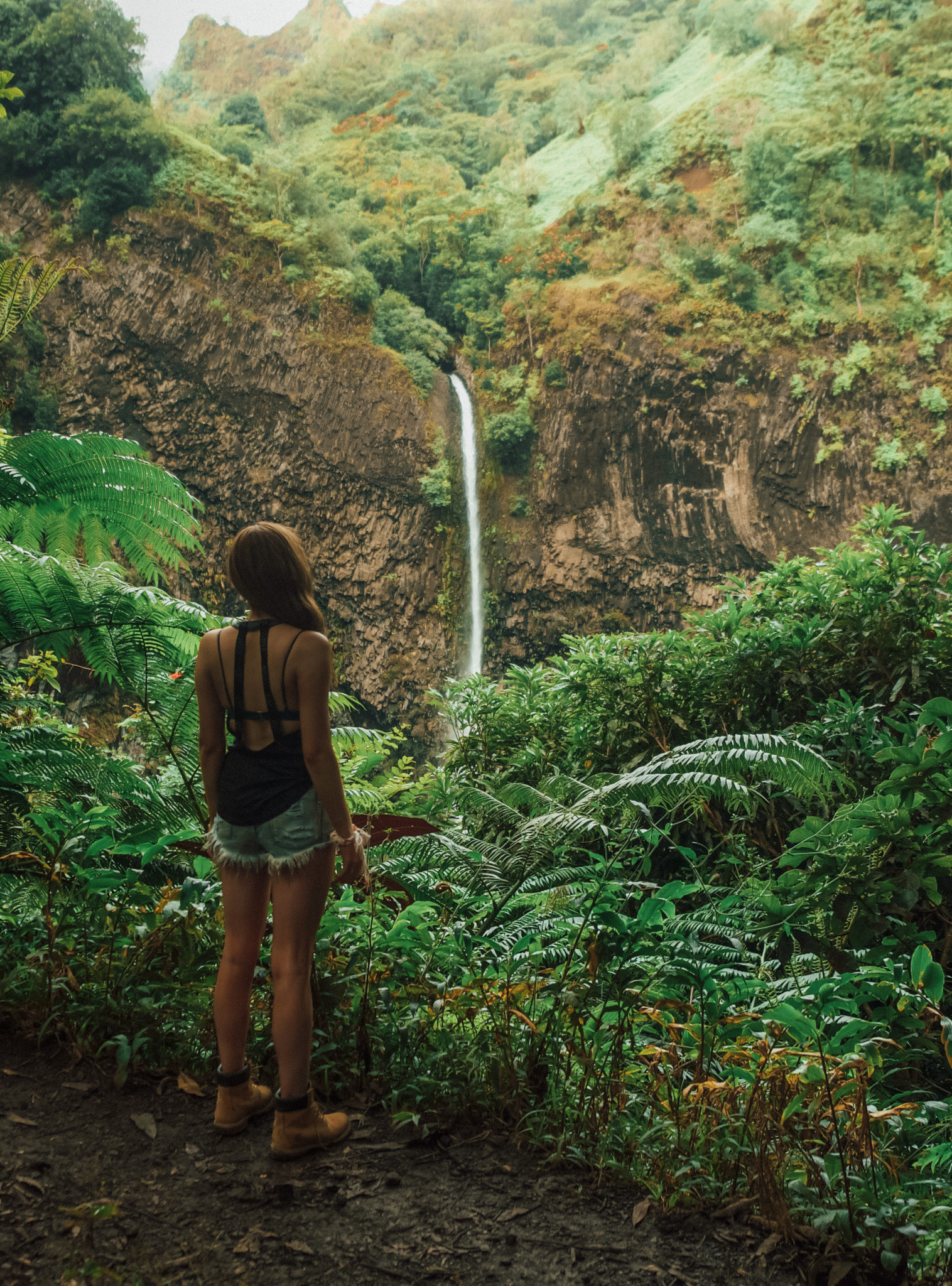 Hiking to waterfalls! My friend Abe Kislevitz took this photo. He's really quite talented with the ol' DSLR and being a (certified) drone pilot and all that.
Next stop: Mo'orea. This photo is actually from my first visit to Tahiti with a group of bloggers three years ago. I really don't enjoy "bloggers trips" as it is all so forced and often you're doing activities you don't enjoy (I'd rather pay my own way and experience a place how I would if this wasn't my job). I did however very much enjoy quad biking in to the rainy mountains and also made some friends for life on this trip.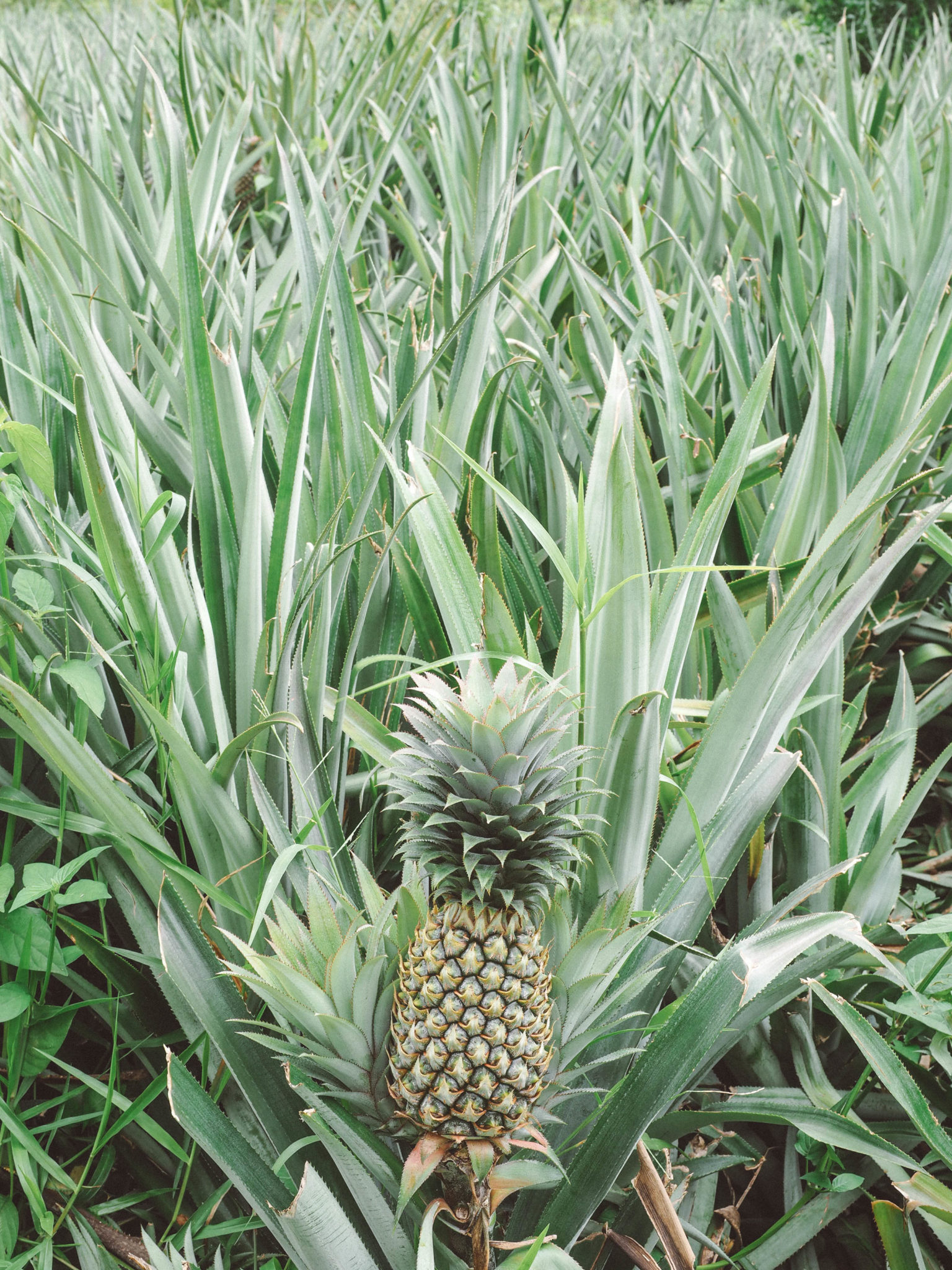 A pineapple and an unnecessary caption. You're welcome.
This is another photo from my first trip to Tahiti and I had to include it for a laugh. Years ago I would wear nice dresses and styled outfits, regardless of the location (i.e. right now I've quad biked and climbed up a mountain – a dress is perhaps the stupidest thing to wear on this occasion). Nowadays I've left the pretty photos (and dresses) behind. Nothin' beats reality.
Le coconut.
For those of you who didn't already know, Tahiti is governed under France and as such, French is the formal language. To demonstrate this I added "le" in front of coconut and proceeded to write a lengthy explanation as to why. Dry humor really.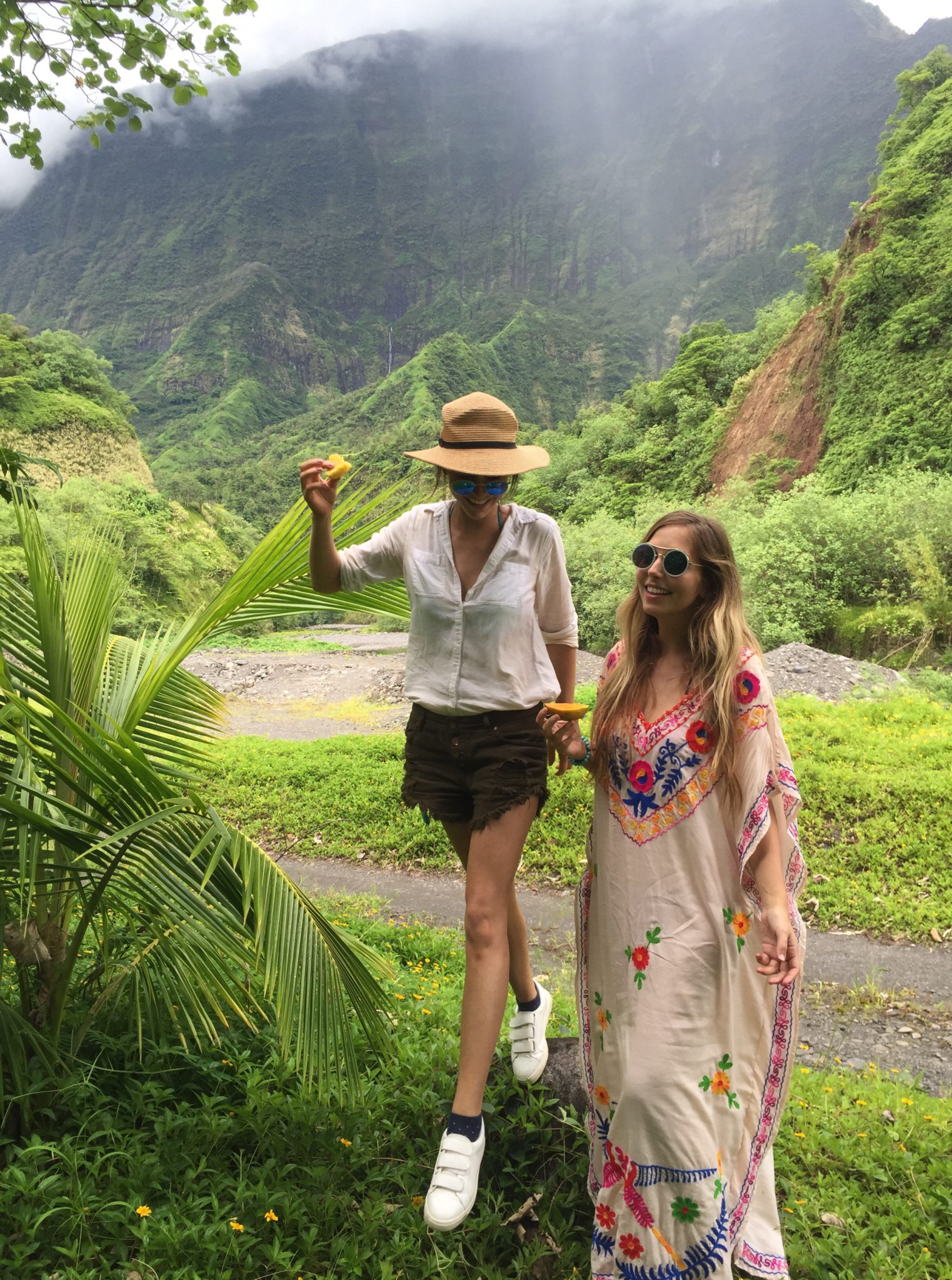 Jurassic Park or Tahiti? Unsure.
Playing drums with the boys. Jk, I didn't play drums. I did however learn to dance Tahitian.
Hangin' with the locals in Mo'orea. This island is so laidback and the people are easy going that I think I could live here (forever?) This is another photo from my first visit.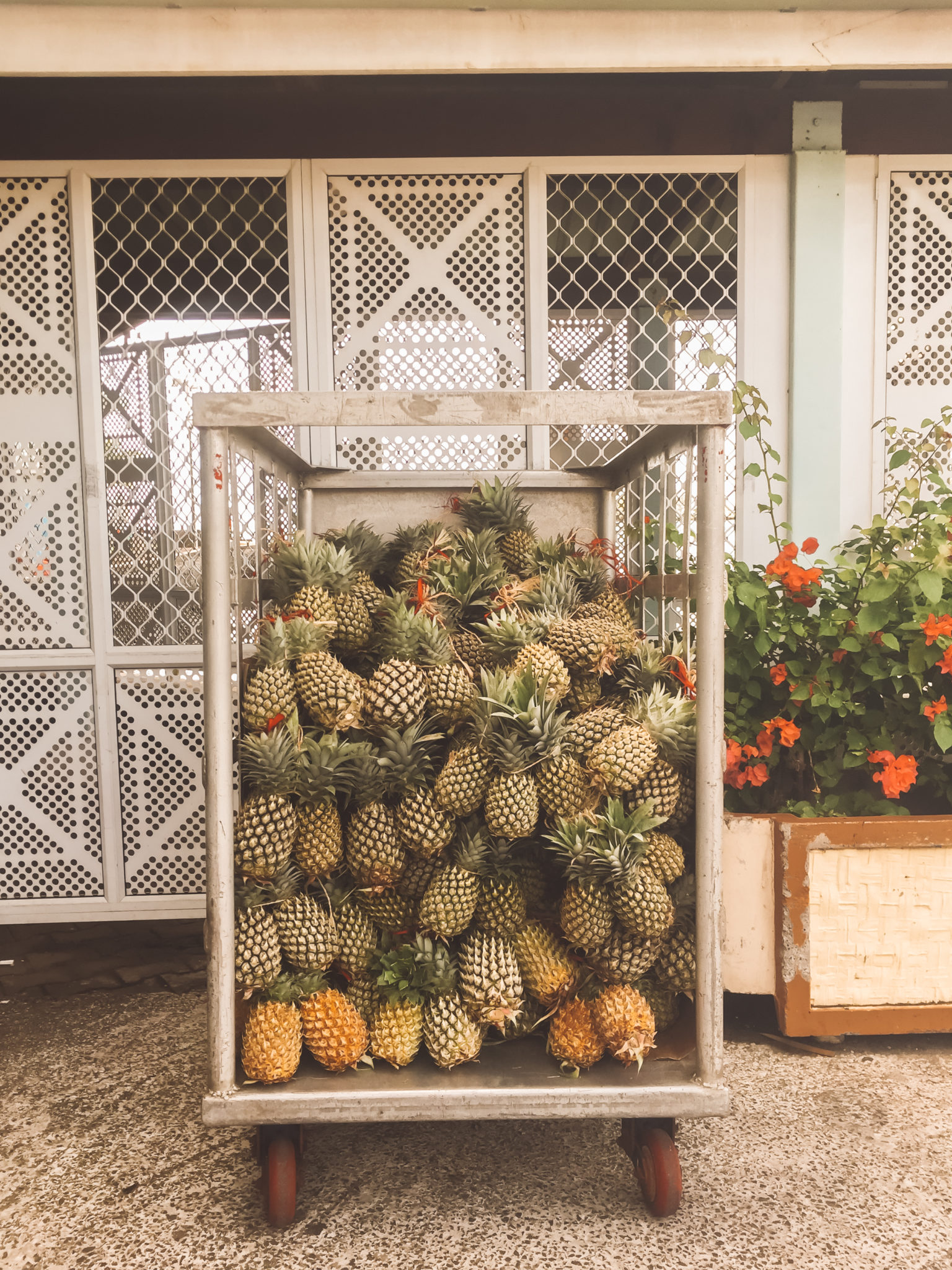 Back to the present! This is one of the first things I saw when I stepped off the ferry from Pape'ete to Mo'orea. The journey only takes around 45 minutes.
We visited an Oyster farm to learn the ins and outs of the business. As it turns out it is all quite complex.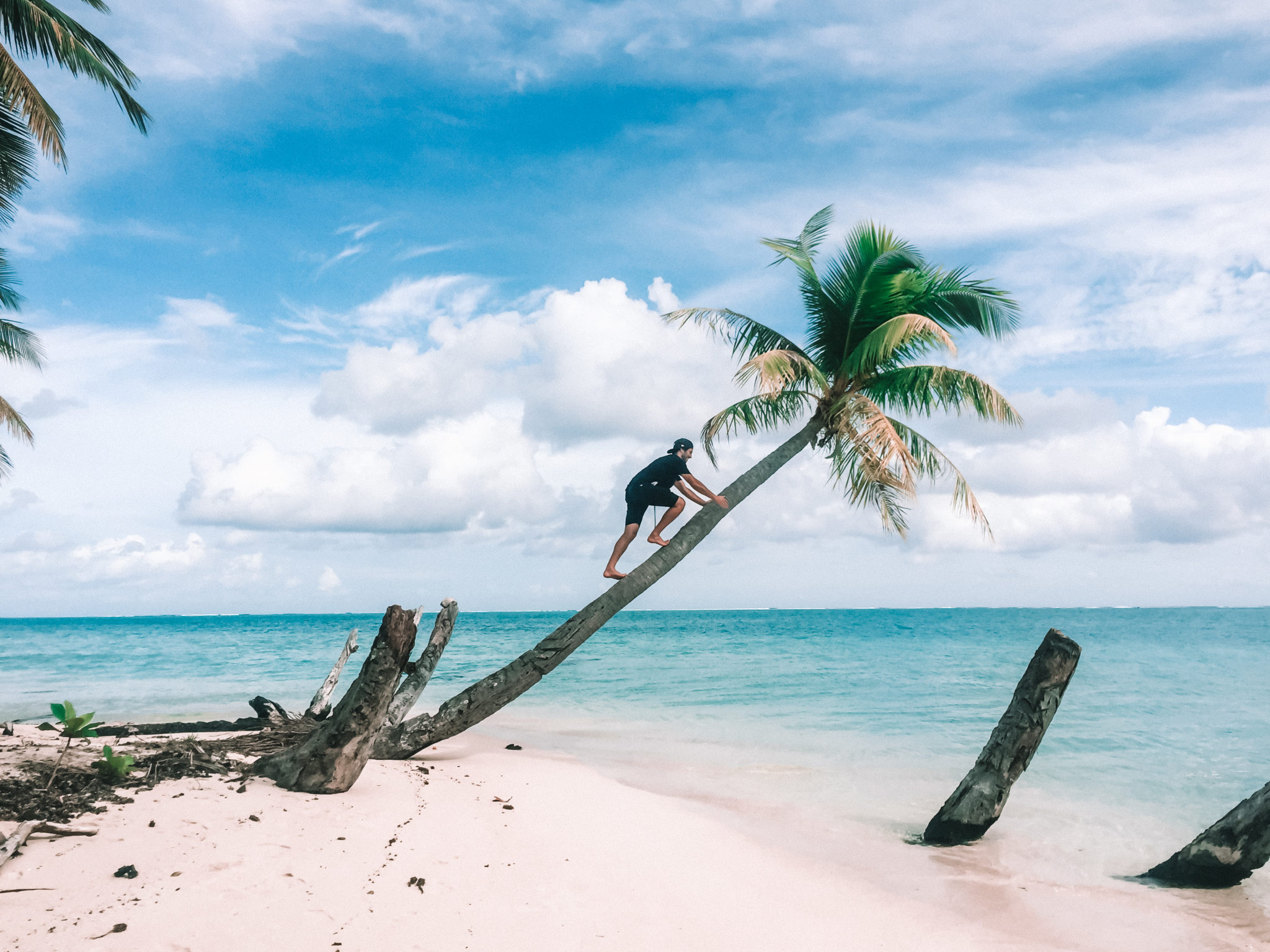 Abe being a boy.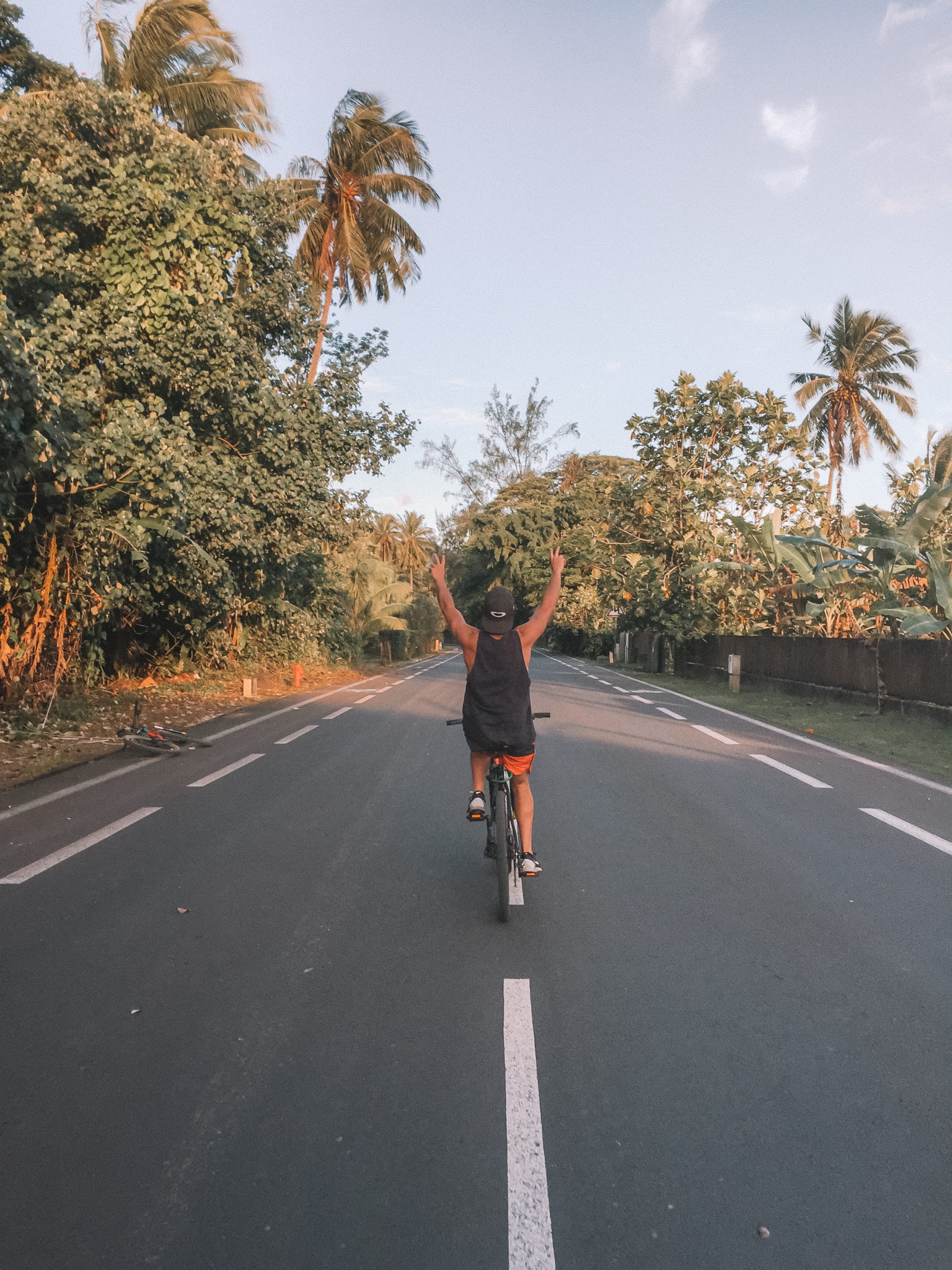 Abe still being a boy.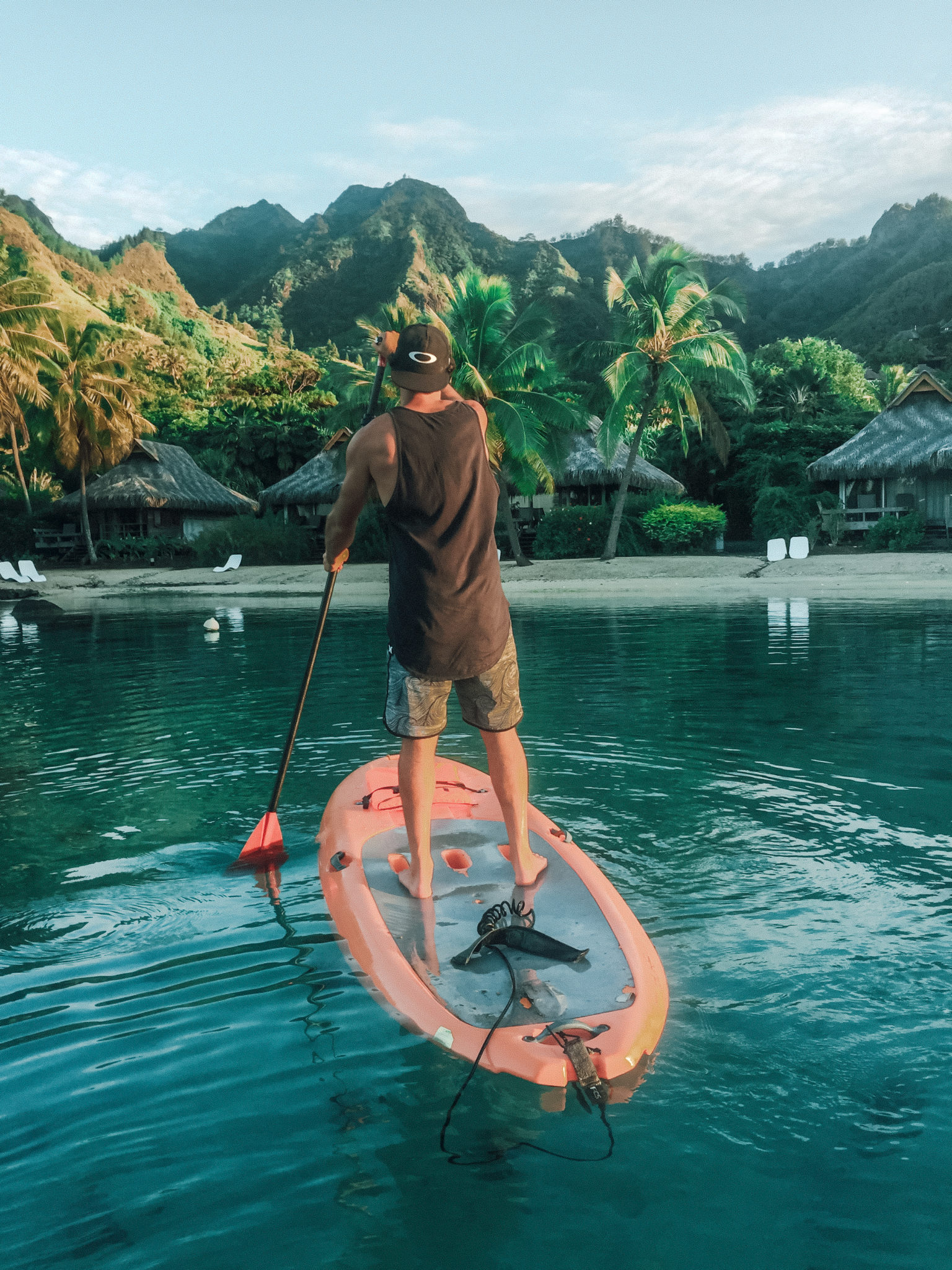 He really was in his element this whole trip. Not pictured: him paddling me out to this little man-made island from my room. And they say chivalry is dead!
We got picked up from our hotel on Mo'orea for a day of sightseeing on board a private boat. The owners of the boat were kind enough to show us around and it was probably my favourite day of the whole trip. Not pictured: a romantic lunch reminiscent of a "The Bachelor" type set up, snorkelling with the fishies, my first time peeing in the ocean.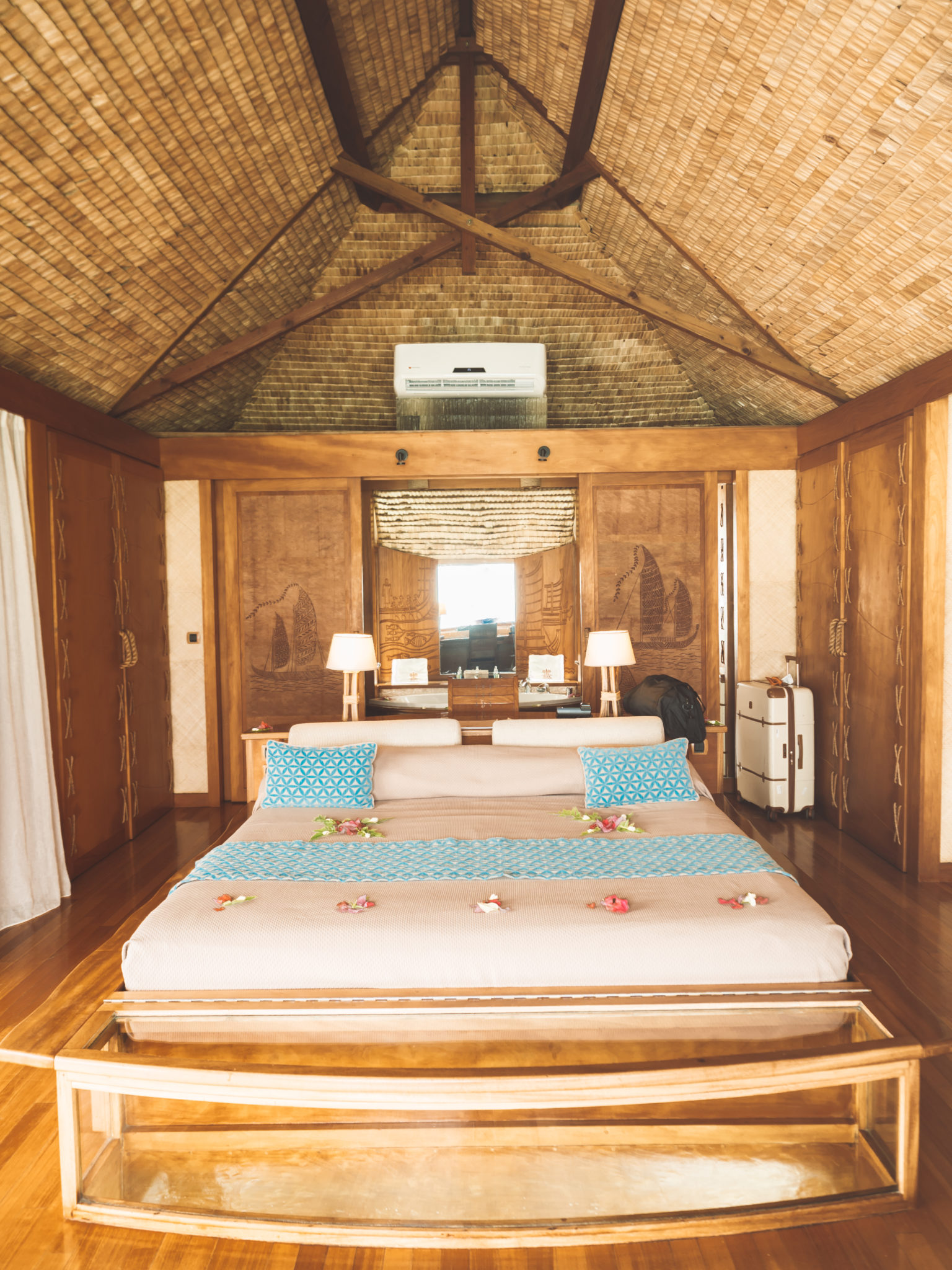 Le honeymoon suite. Just kidding.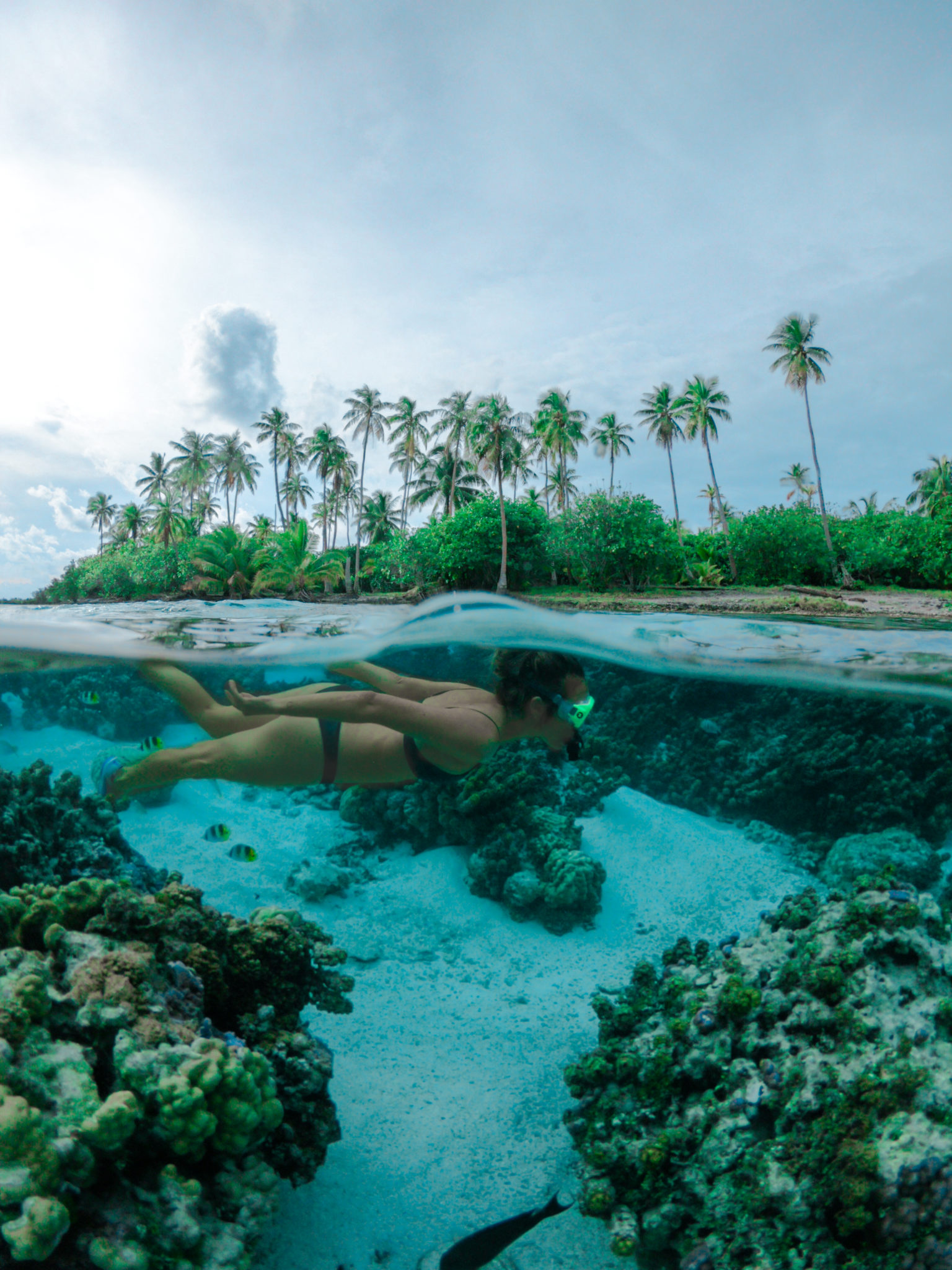 This was my first time snorkelling in a coral garden where you float downstream and follow the current. It was one of the most epic underwater experiences of m'life, for the sheer fact that there were SO MANY FISH. We tried to get this shot about 40 times and I'm still surprised that Abe didn't get short tempered with me – I kept running in to things, namely coral, and scraped half my body which was a bad idea.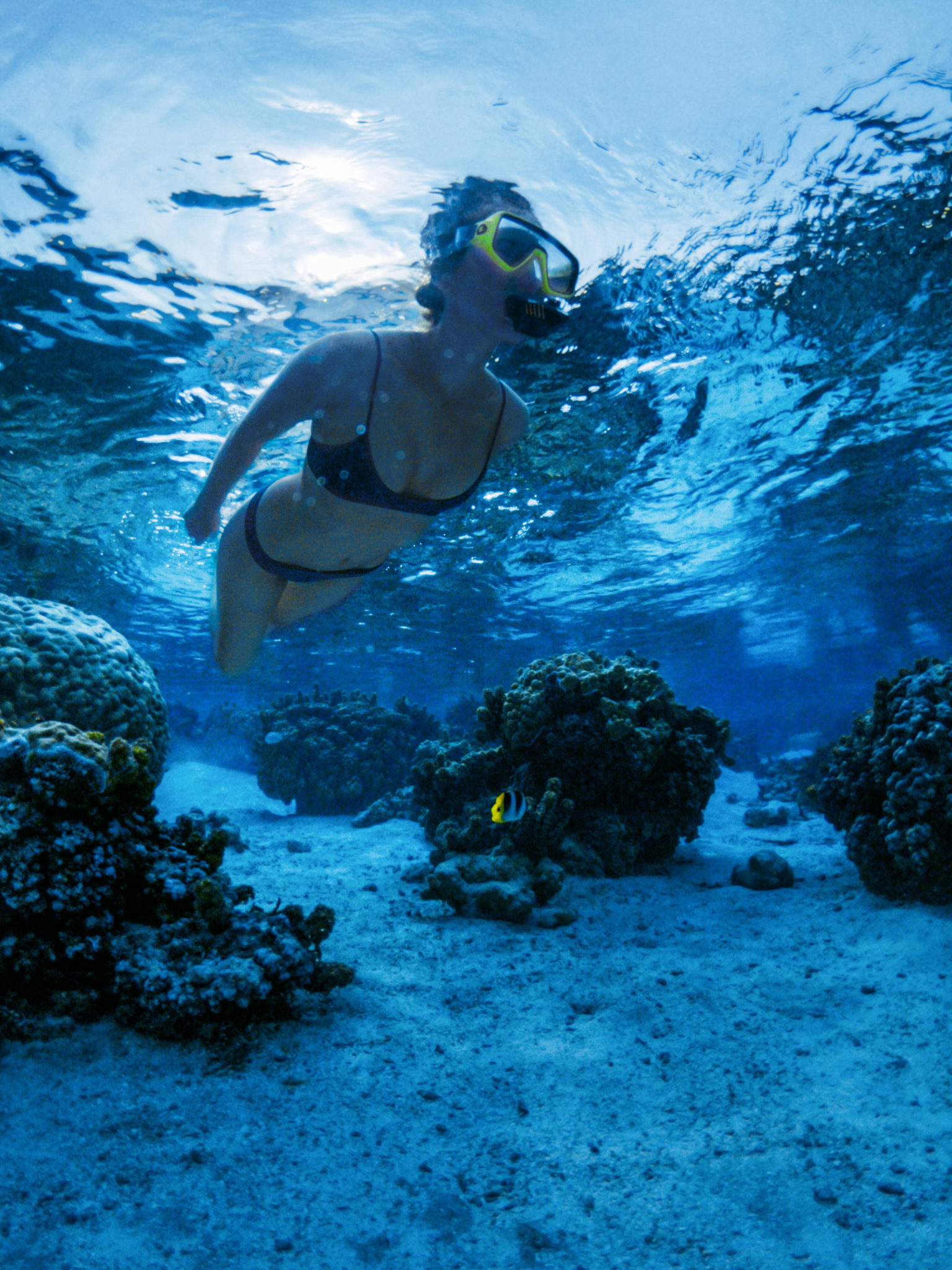 Probably my favourite of the photos we took, albeit only one fishie in sight.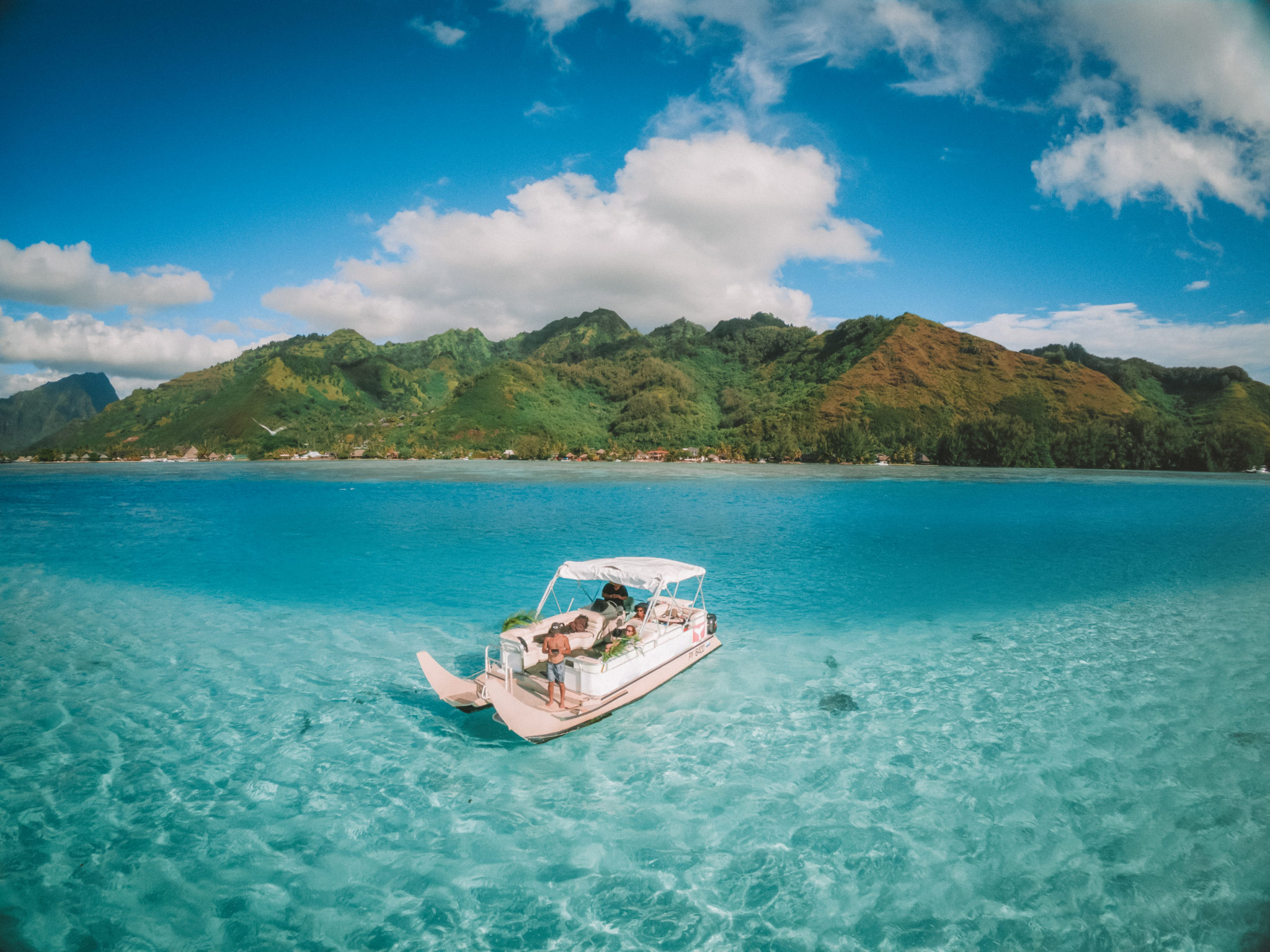 Abe flying his drone while I sunbathe – a common occurrence on this trip.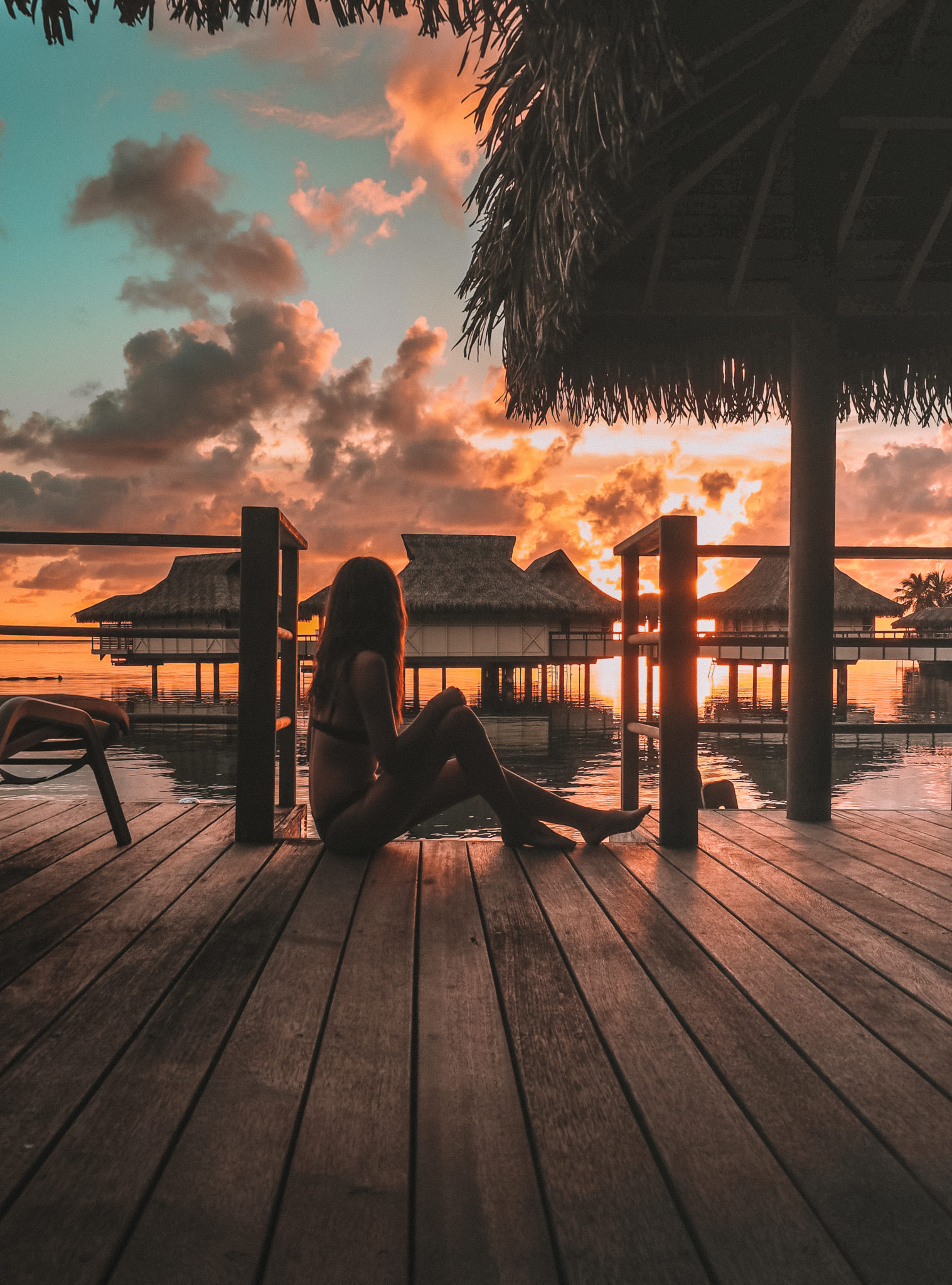 This was our first morning waking up in Mo'orea and I was so happy because I had really talked up this particular island to Abe, citing it as my favourite place in Tahiti. The universe backed me up on that one.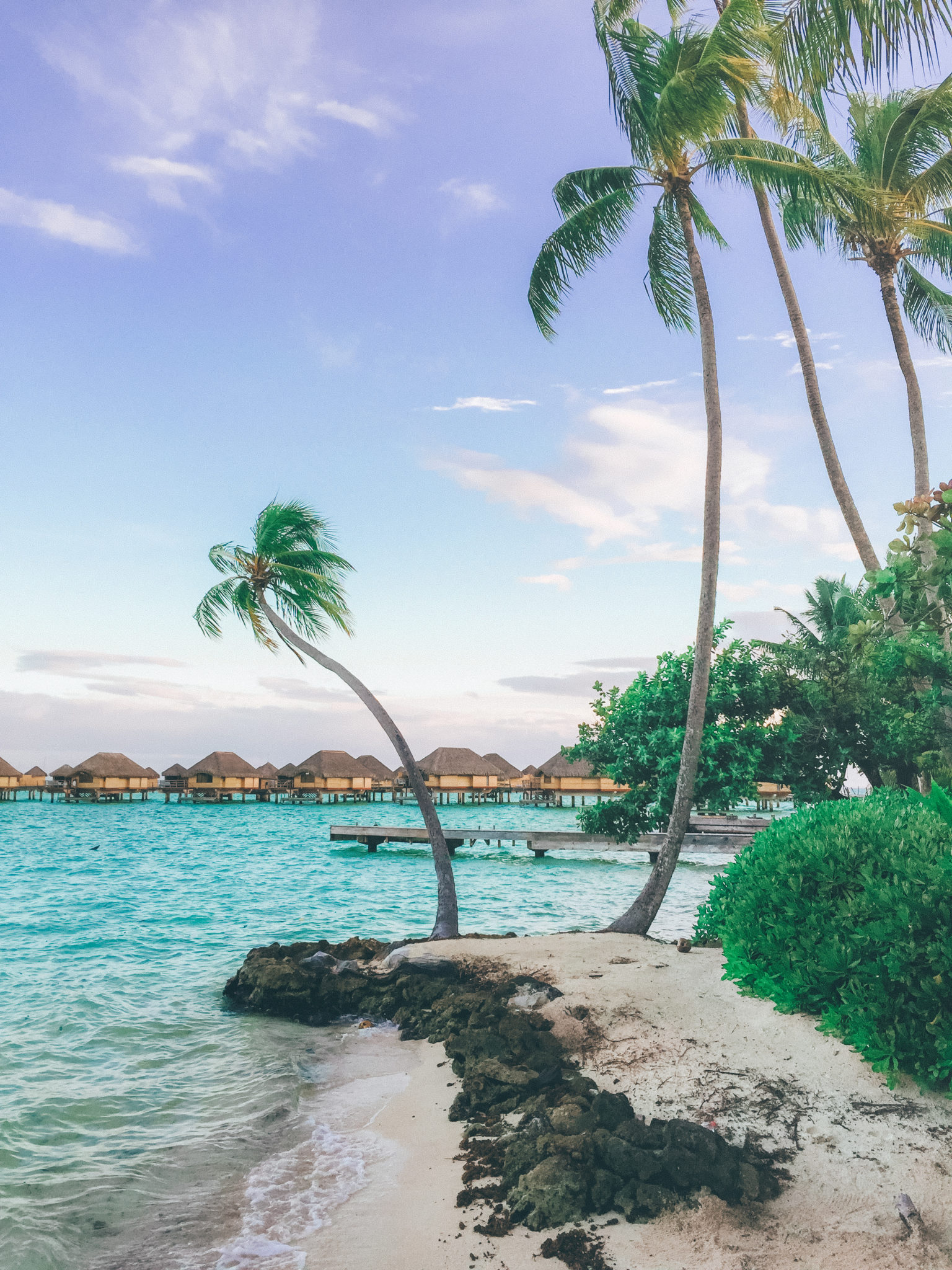 Walking around our resort on its' private island: the stuff of dreams.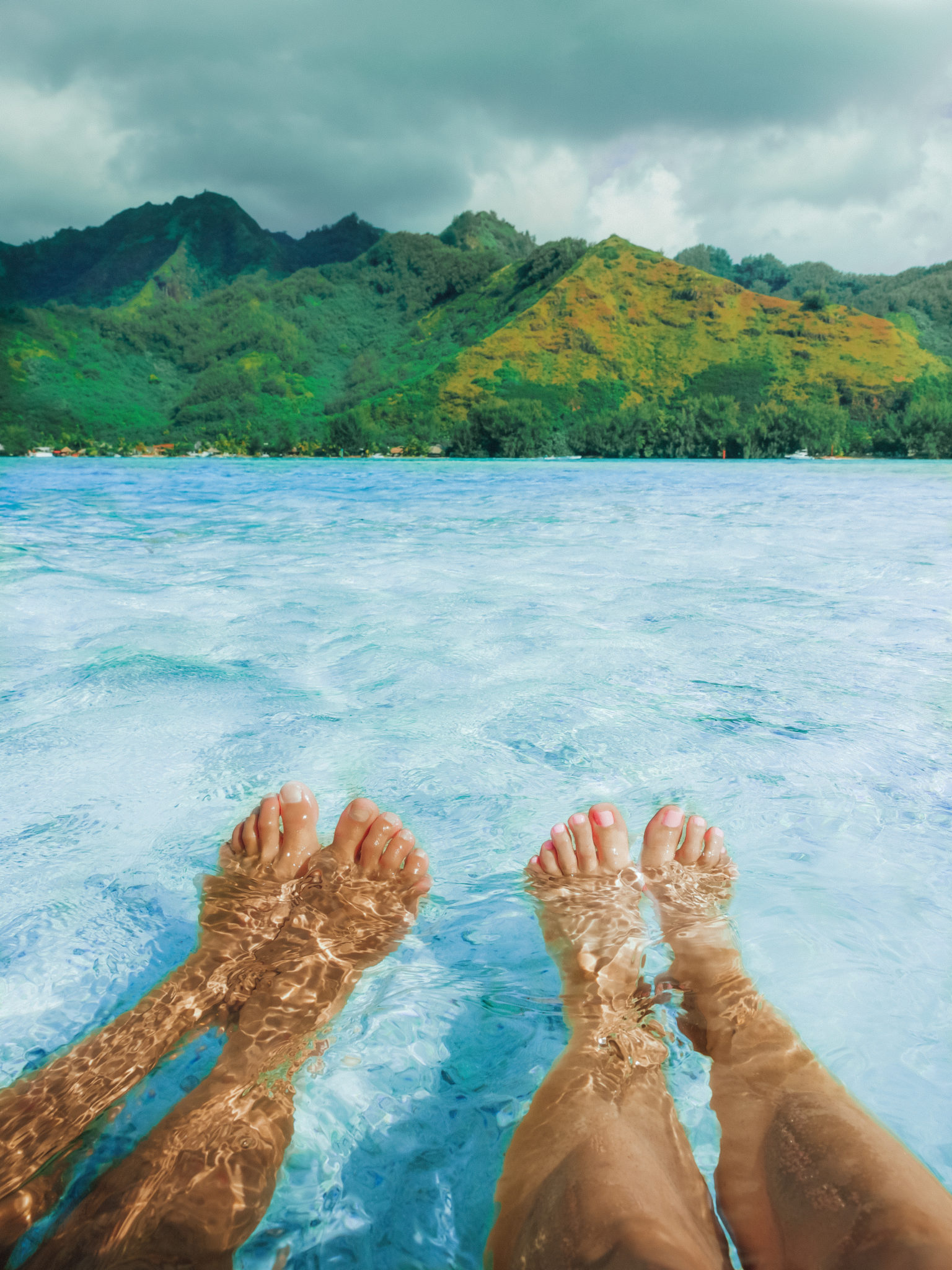 What looks like a cute couples photo is really just me showing Abe how bloggers take feet photos (lying back in the midst of an almost-ab-work-out).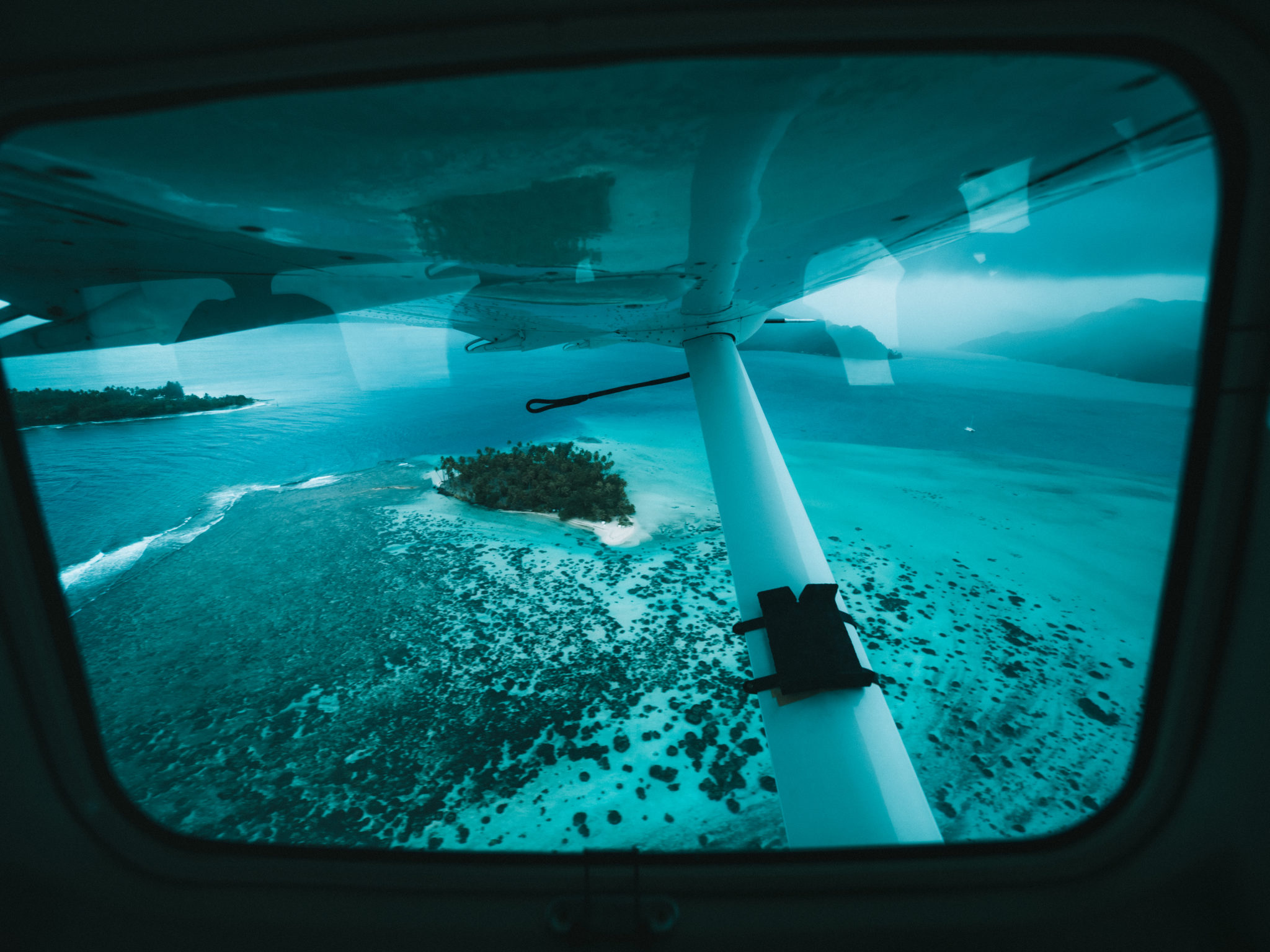 Flying in to a flash storm in a seaplane – both a wonderful and terrifying experience if I do say so myself.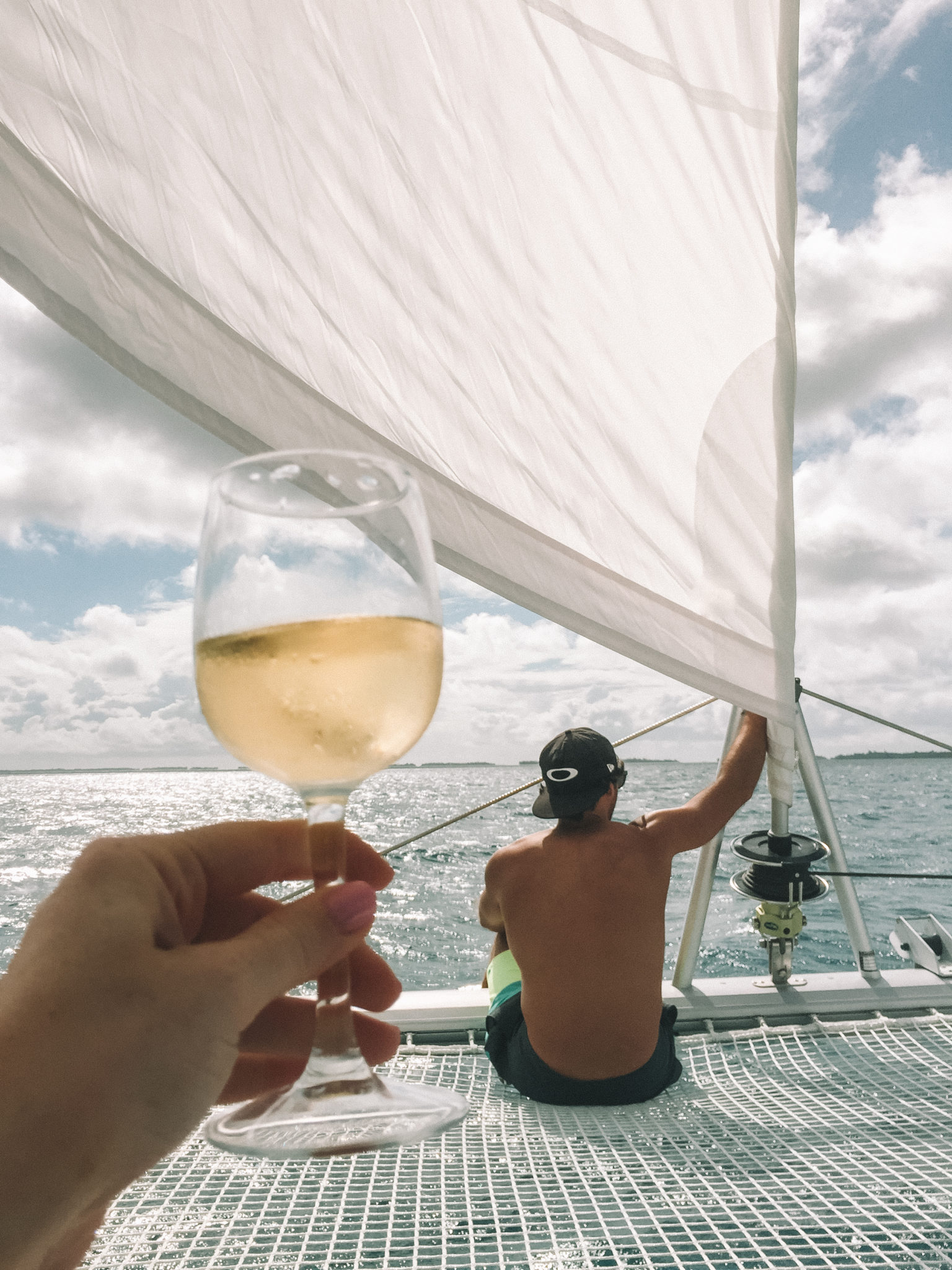 Perhaps my two favourite things in life: wine and good company.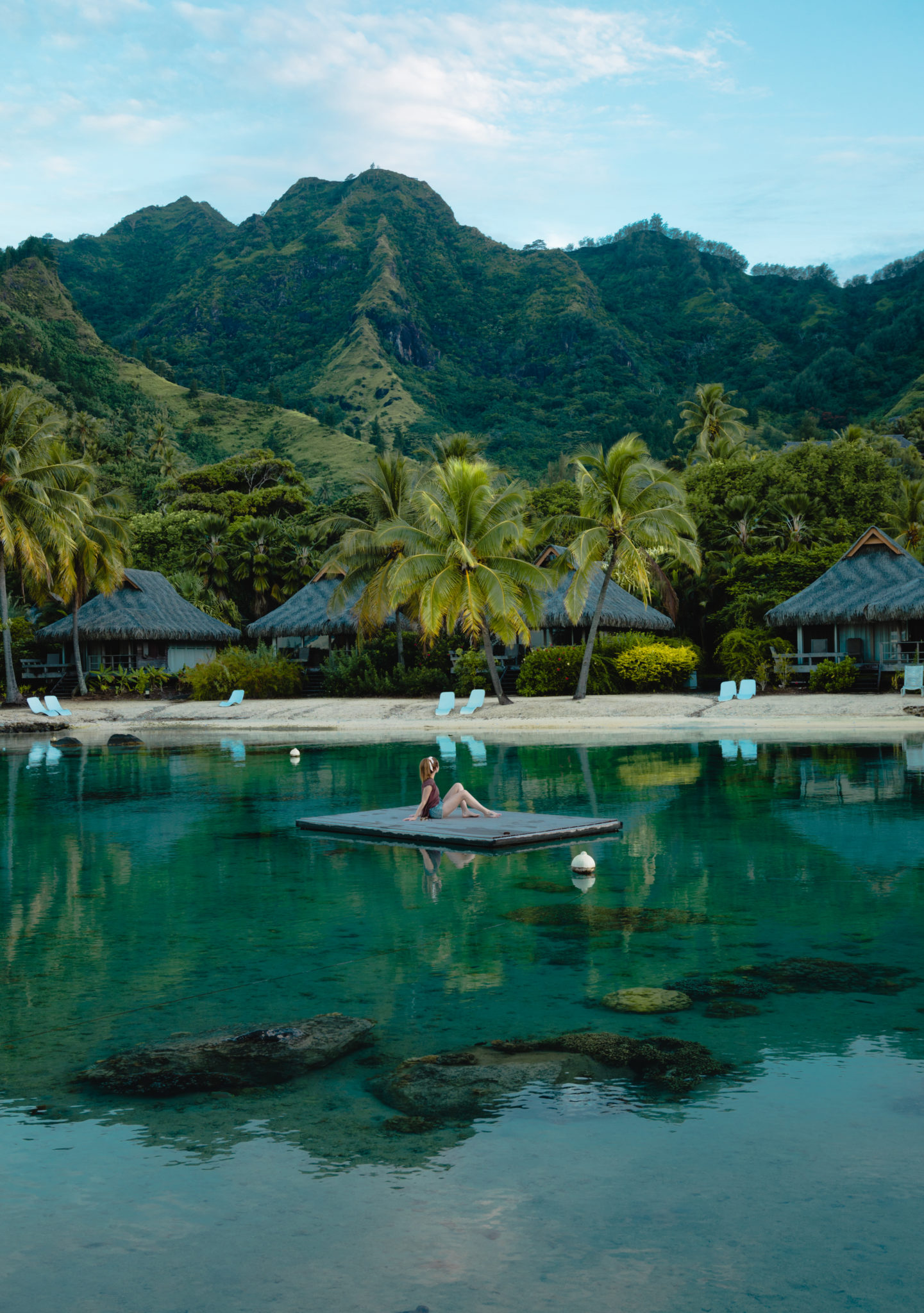 The aforementioned man-made island Abe paddled me out to. He then paddled back to shore to take this photo before finally paddling back out to pick me up. Moral of the story: I should have worn a swimsuit.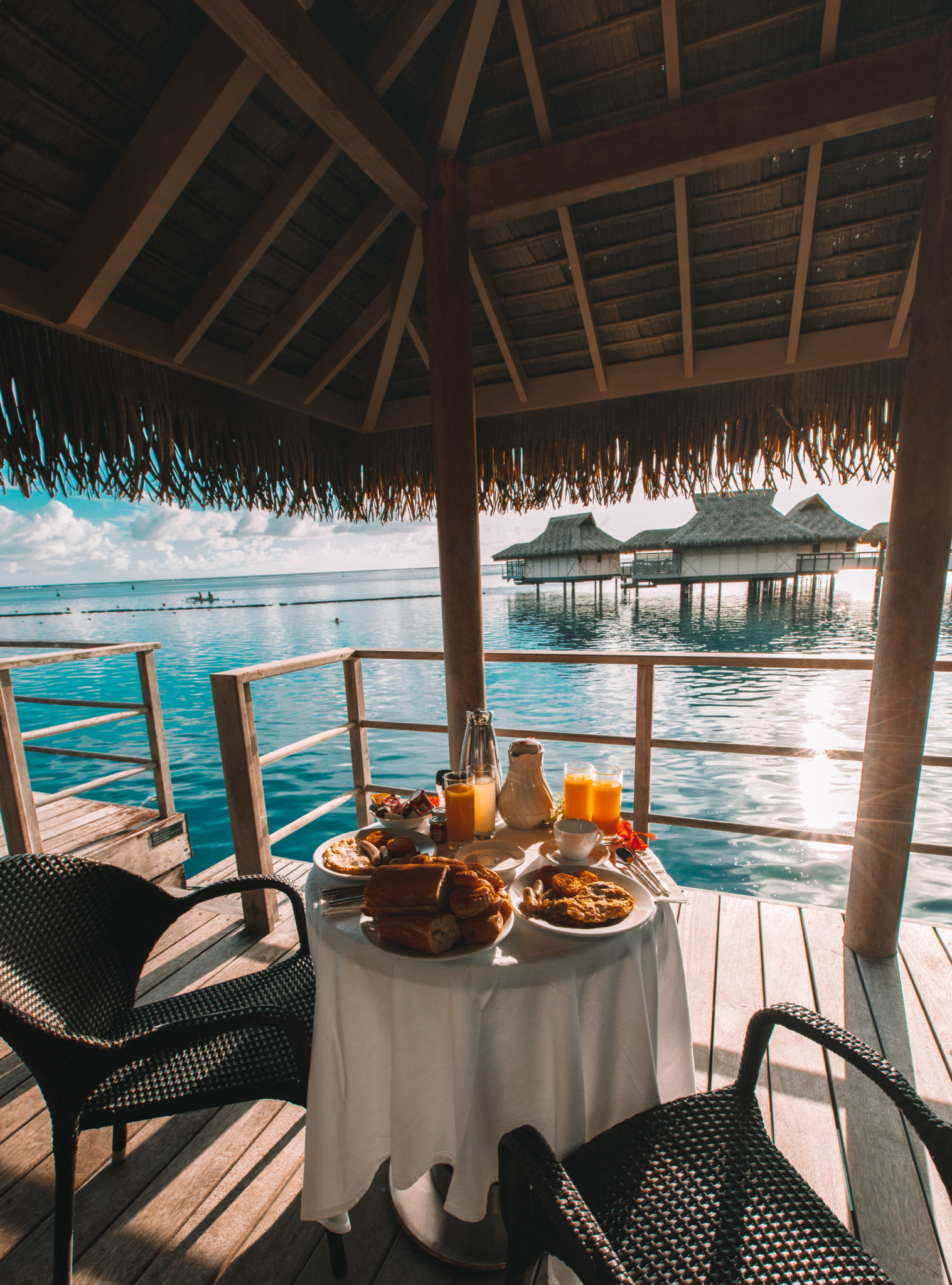 The most carb-induced breakfast you ever did see. This breakfast arrived by canoe and must have been the day before we decided to go vegan. Six months later, I'm still on the V train!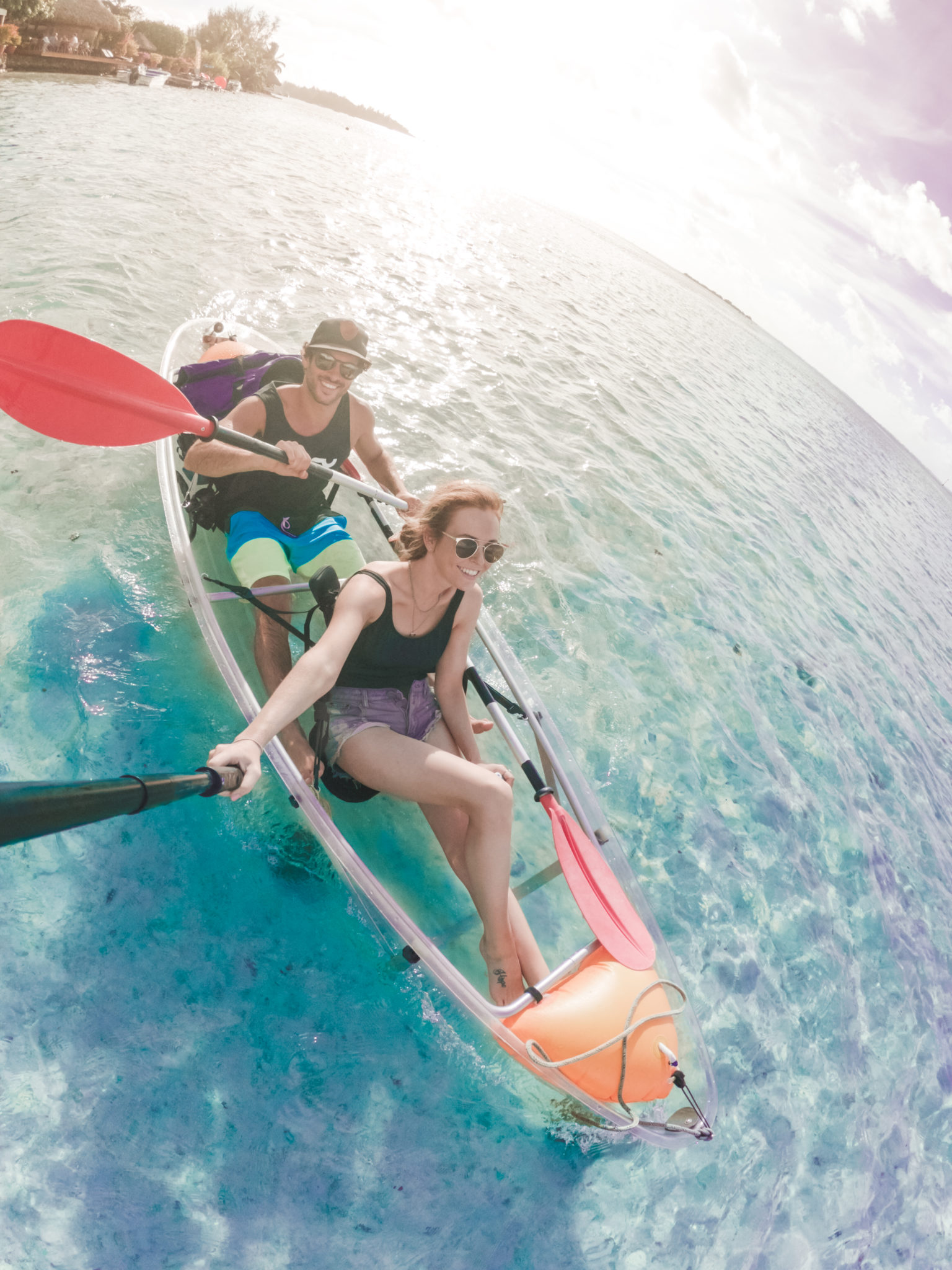 He insisted he would paddle our glass kayak solo: what a gent.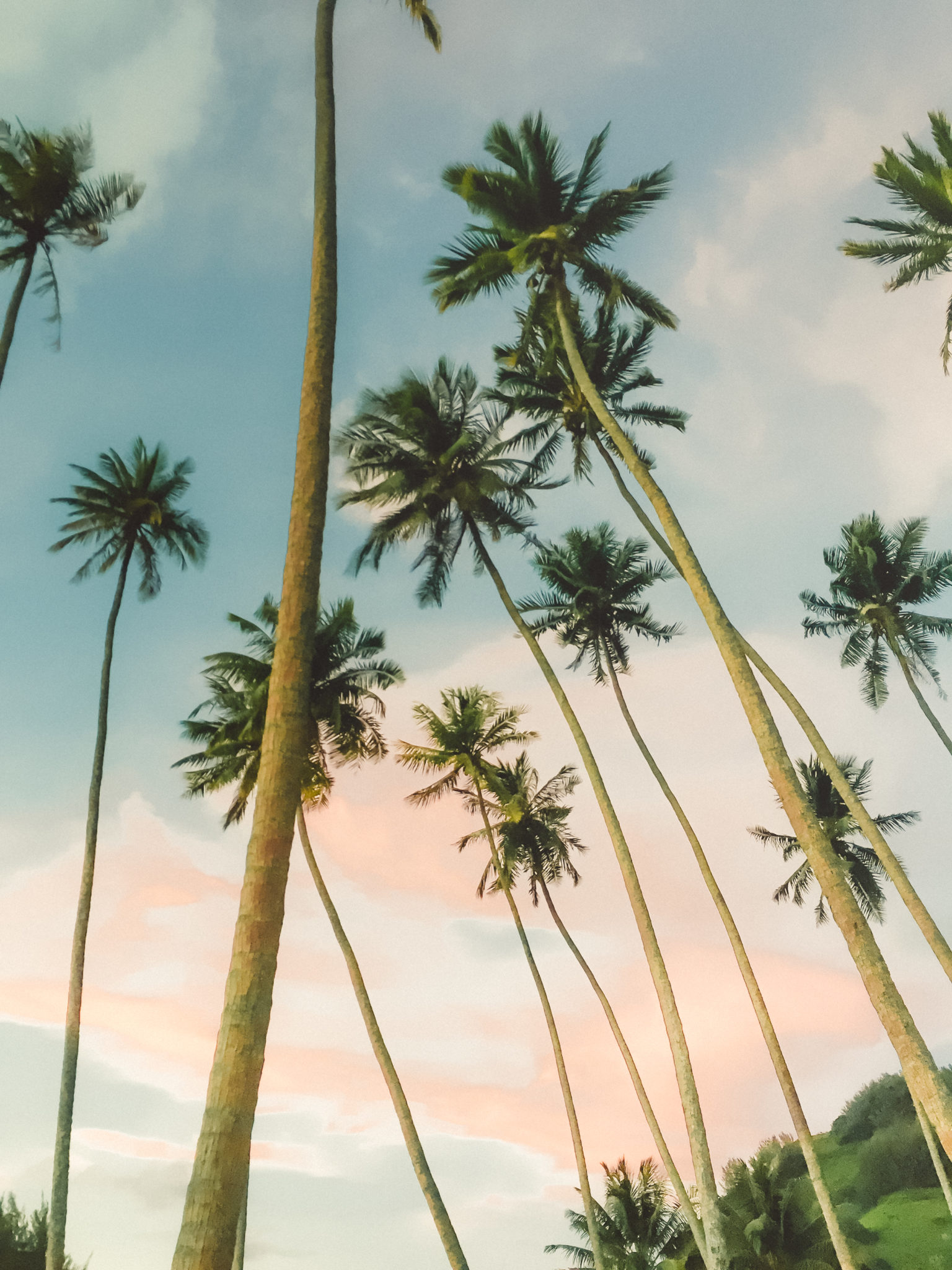 This was taken on my favourite moment of the trip, riding a bicycle around the perimeter of Mo'orea from daylight to sunset to the dark of night.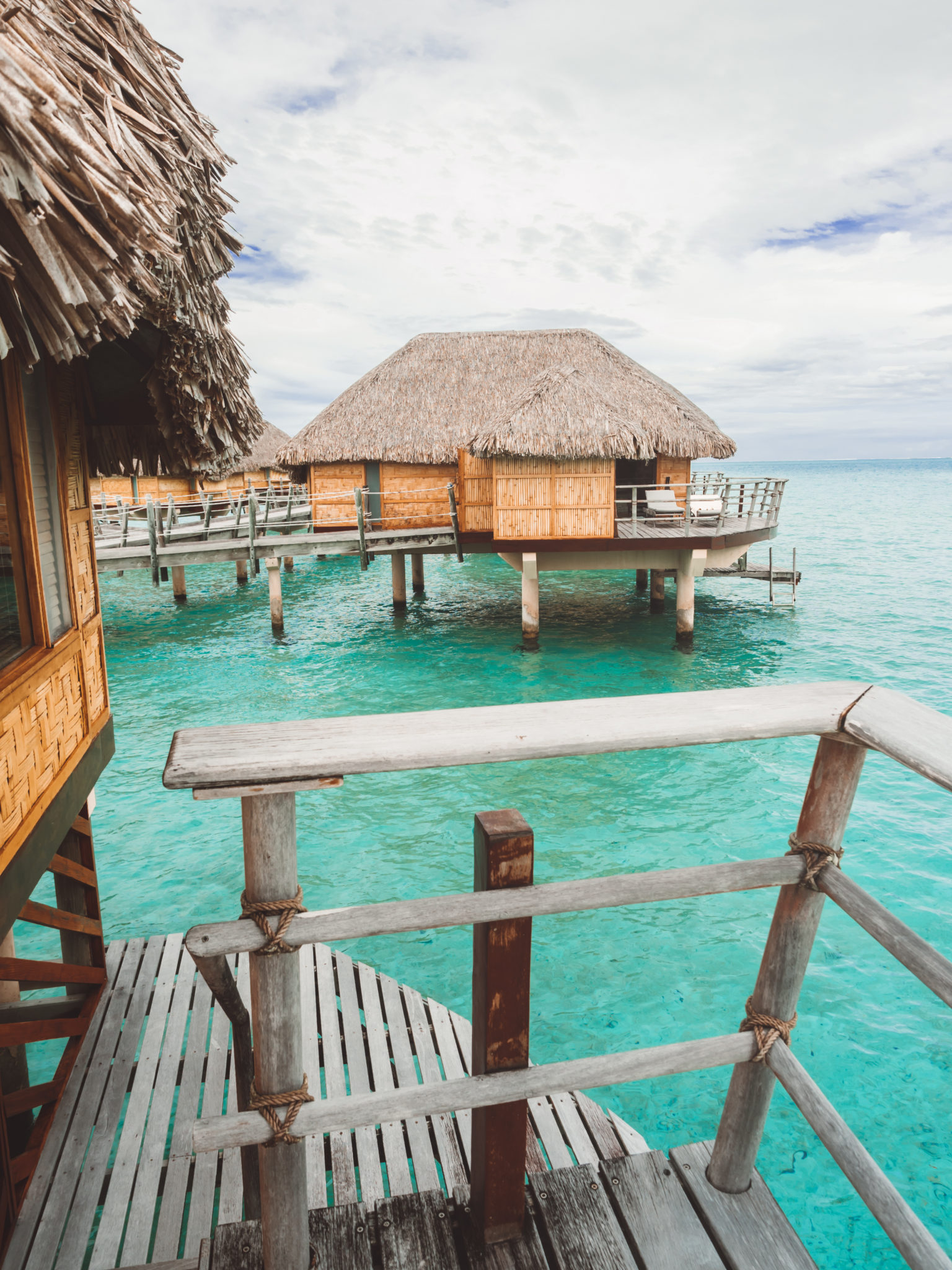 Le bungalow.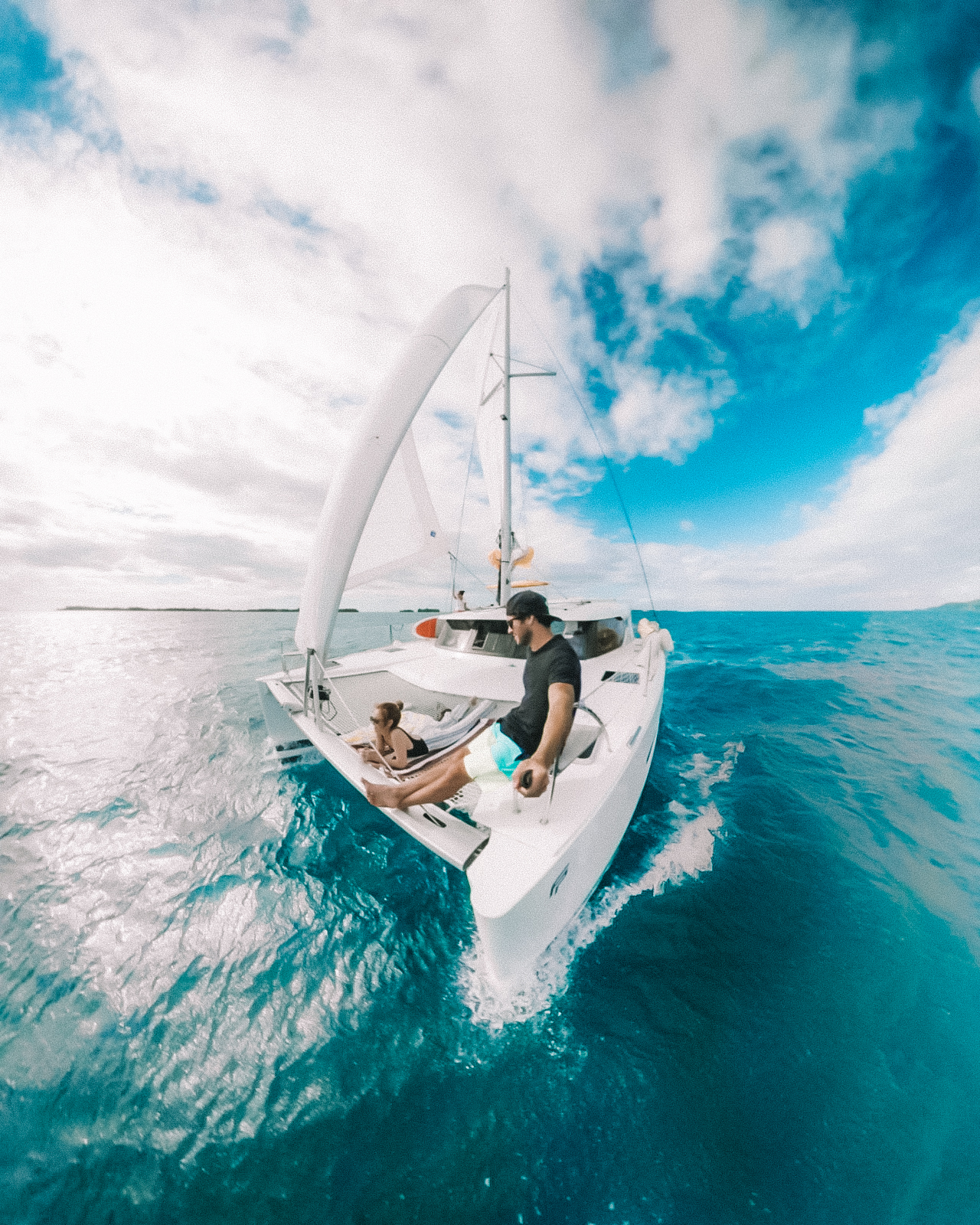 The weather took a turn for the worse on this day and before we left the resort it was nothing short of torrent downpour. Although we would have preferred to stay inside watching Moana (of which we had started the night before and passed out), we were both so glad we got on board this catamaran because the skies eventually cleared and it was the most magical way to end the week.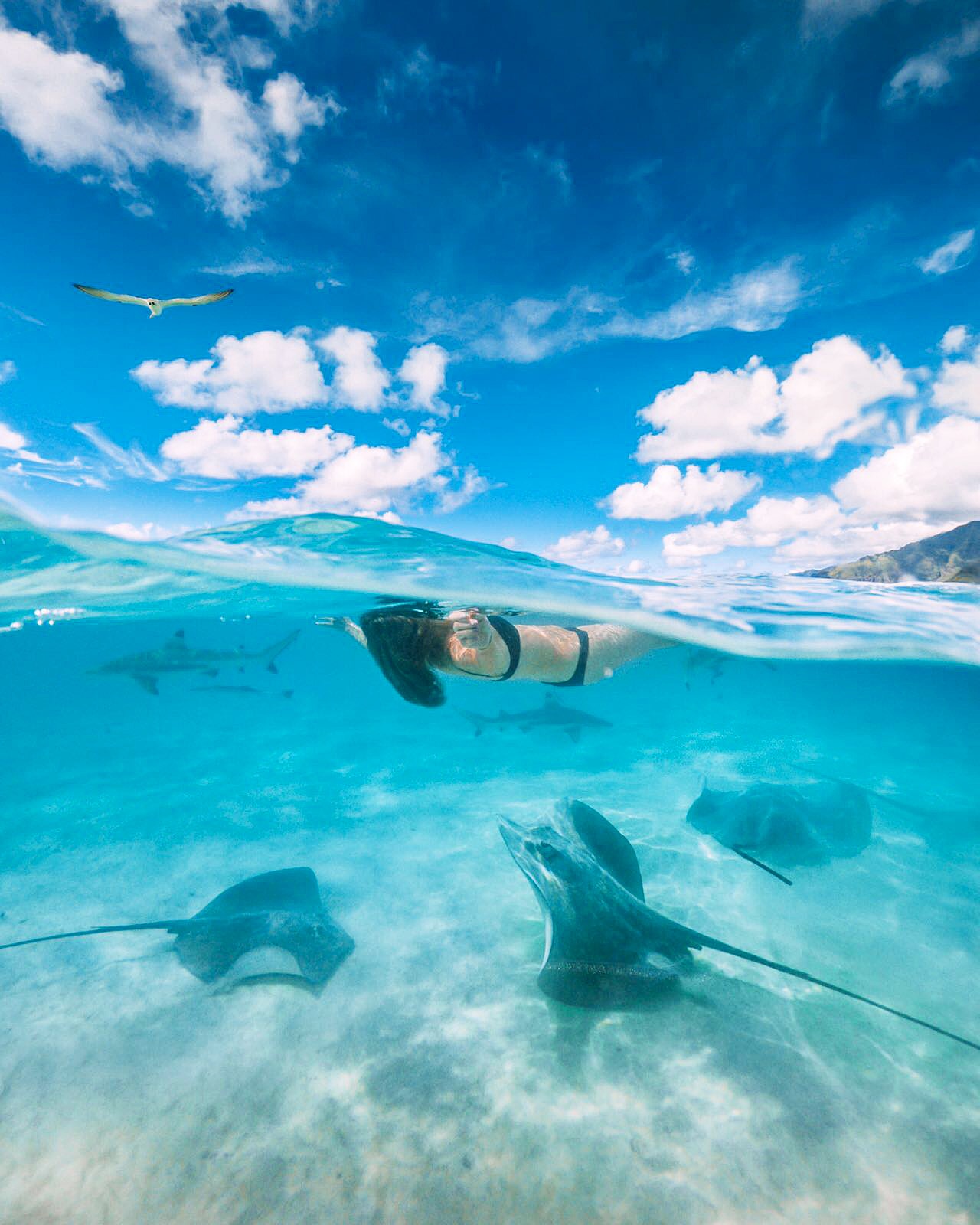 I still can't believe I got in! I'm a little nervous of sharks and rays to say the very least. Thankful for people and experiences who push me beyond my comfort zone.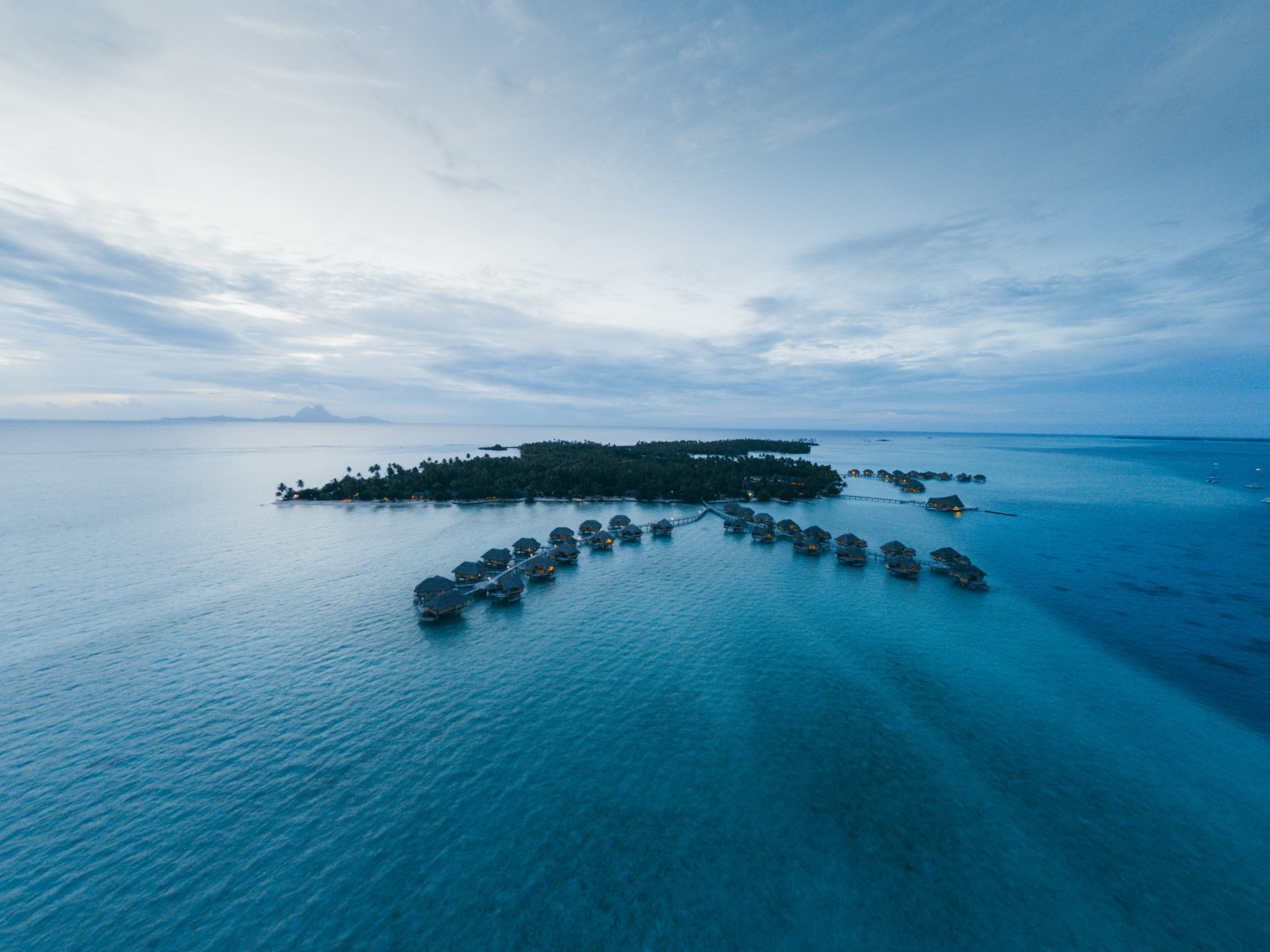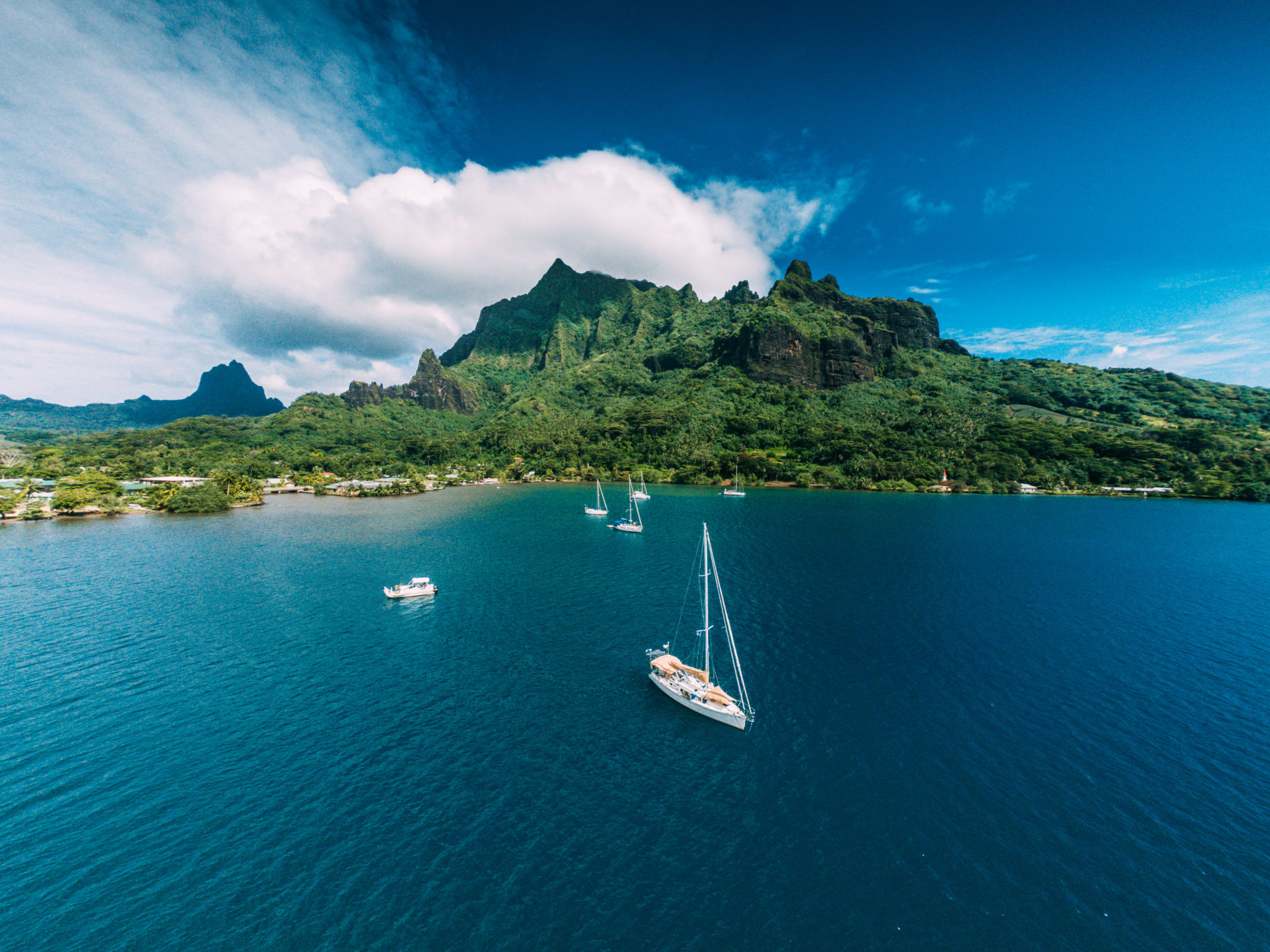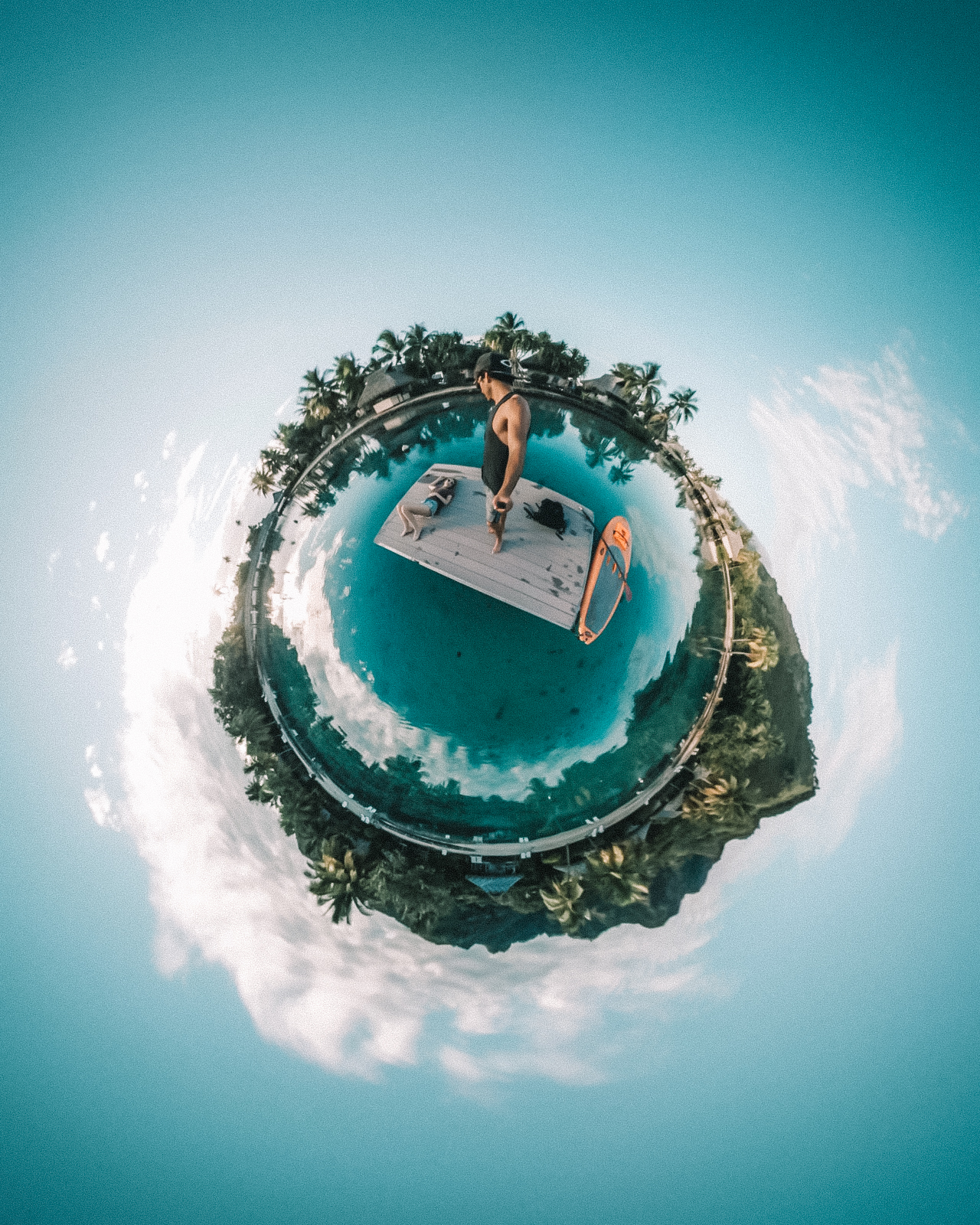 A photo taken on Abe's fancy gopro thing.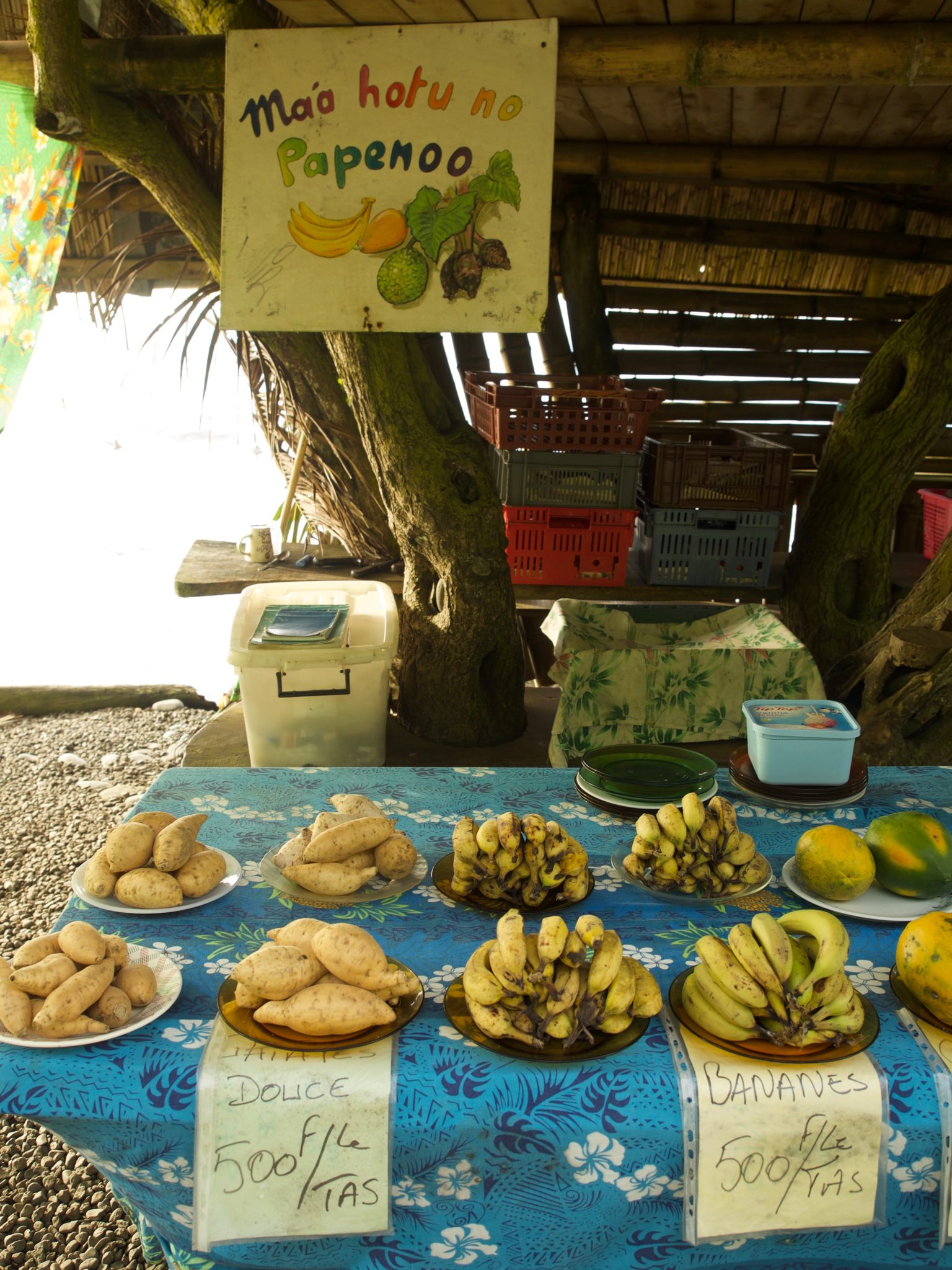 Roadside vegetables.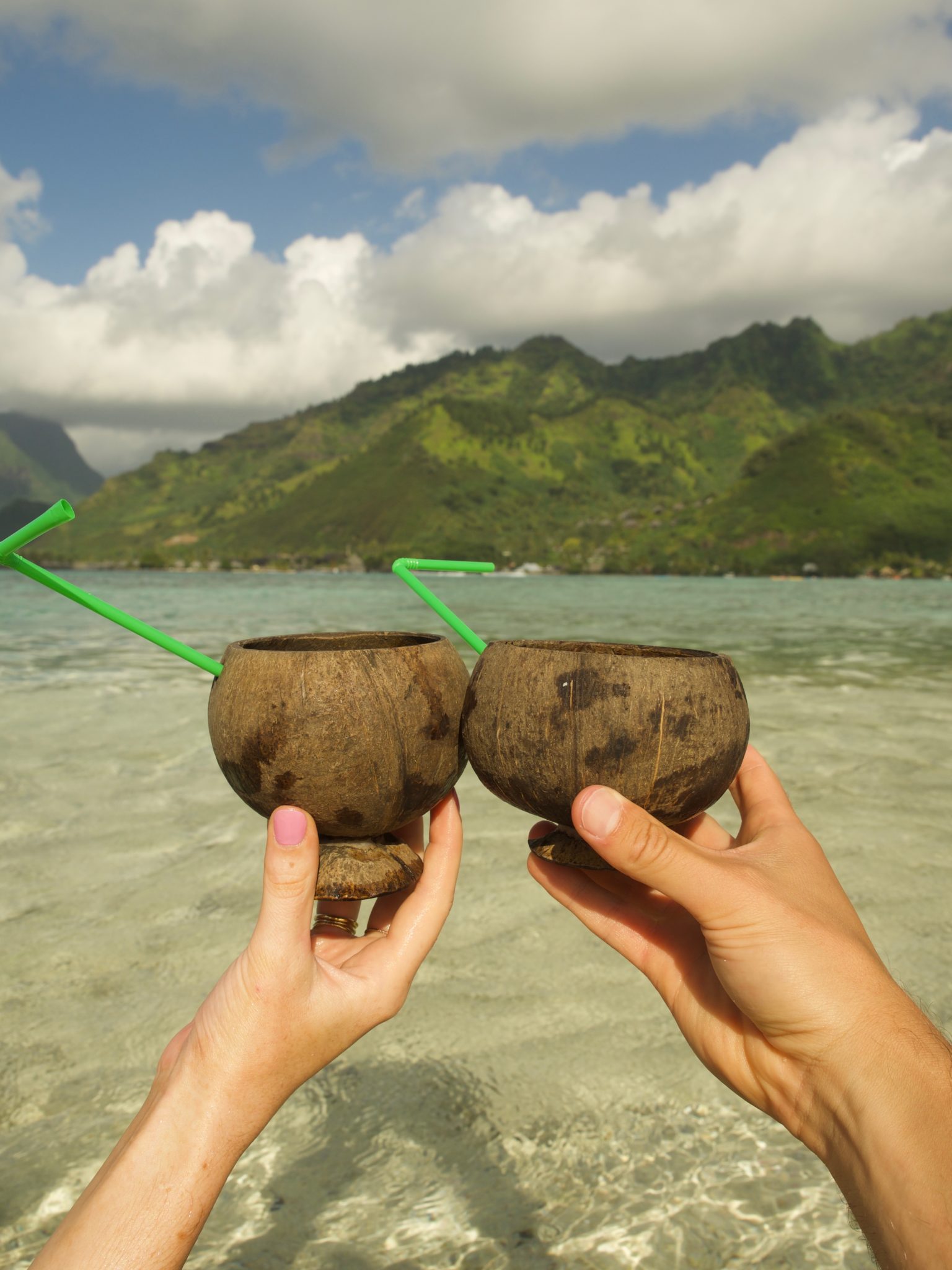 More in the "how bloggers take photos" series. He secretly loved it.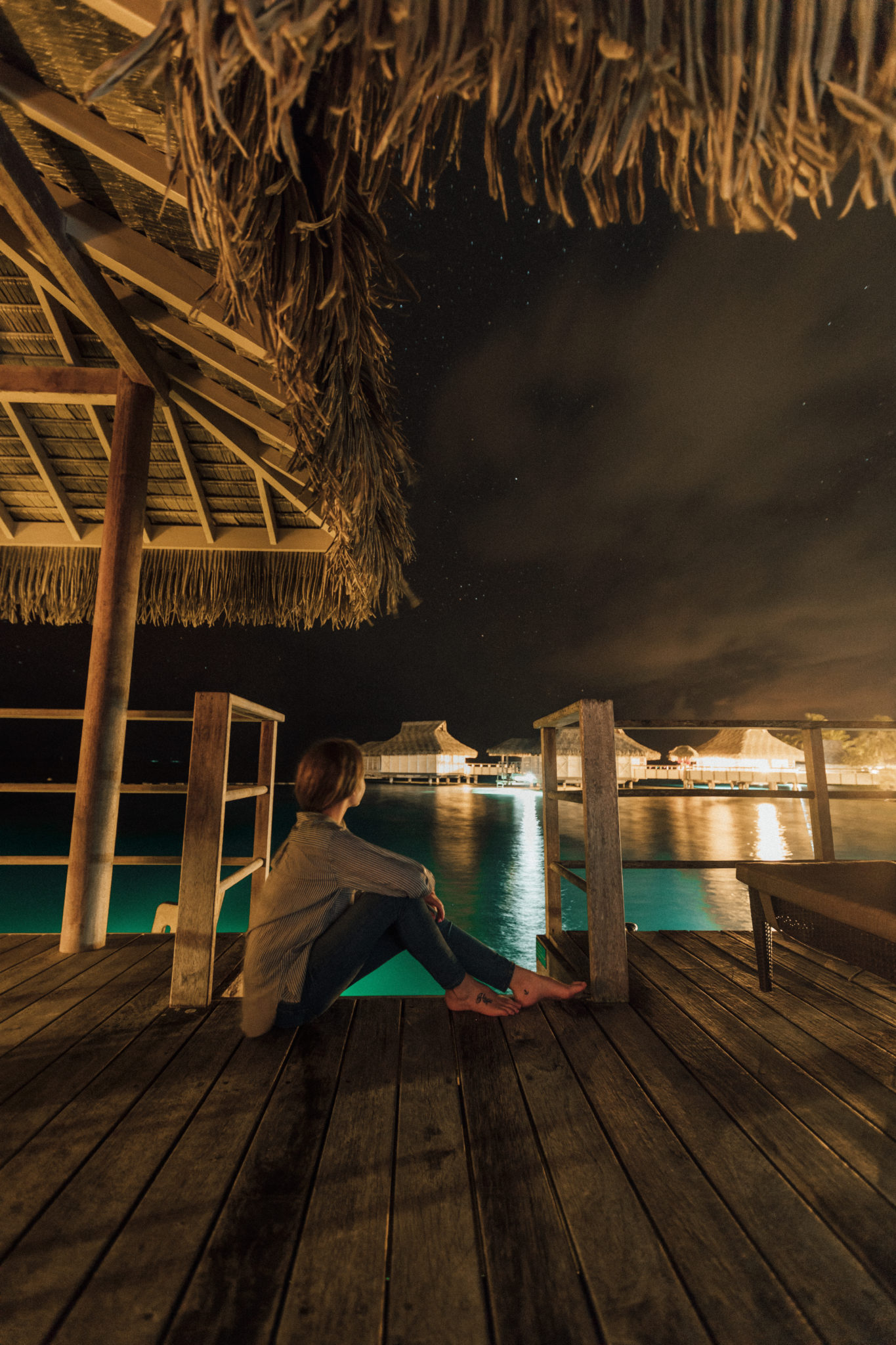 Finishing with another of my favourite moments: lying underneath the Milky Way while I had a lesson in all things Astro. Follow along on Instagram for more adventures!