Guided trails, cheese platters and cooked breakfasts… mountain bike riding has never looked so glamorous! Since finding out about the newly opened Blue Derby Pods Ride in Tasmania, I had this adventure on my bucketlist. Given that I live so close by in Launceston, it seemed like an offer too good to refuse when I had an invitation to experience the ride. Here's a complete recap of my Blue Derby pods ride and what you can expect on the journey.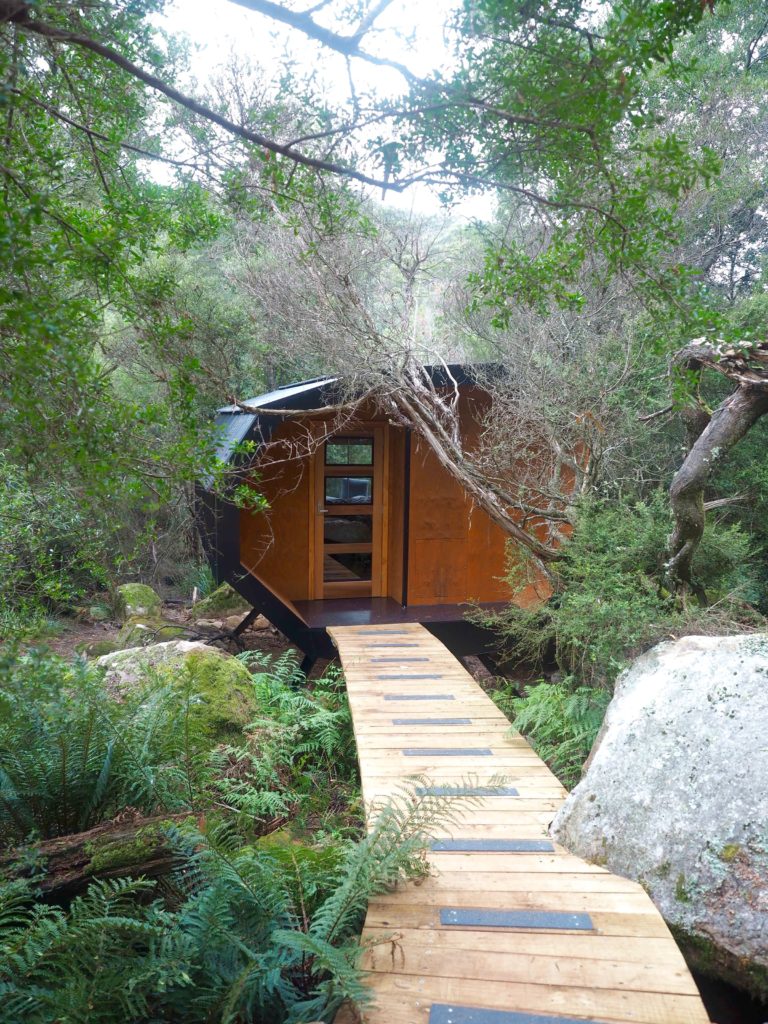 Checking in to Our Pod
For the three days, two nights adventure, we were far from slumming it in the wild. Our accommodation included a luxurious "pod", sustainably built with minimal environmental impact, nestled deep in the hills of Derby. Each pod comes with a mattress, linens and pillows… lush! There's no heating inside the pod so be sure to pack your winter woollies and on that note, aside from a few changes of clothes for each day riding, there really isn't much more you will need. The creators of the Derby Pods Ride have thought of everything: towels, endless food that is proudly sourced locally, a wood fire heater, board games and even a library study nook in the main house!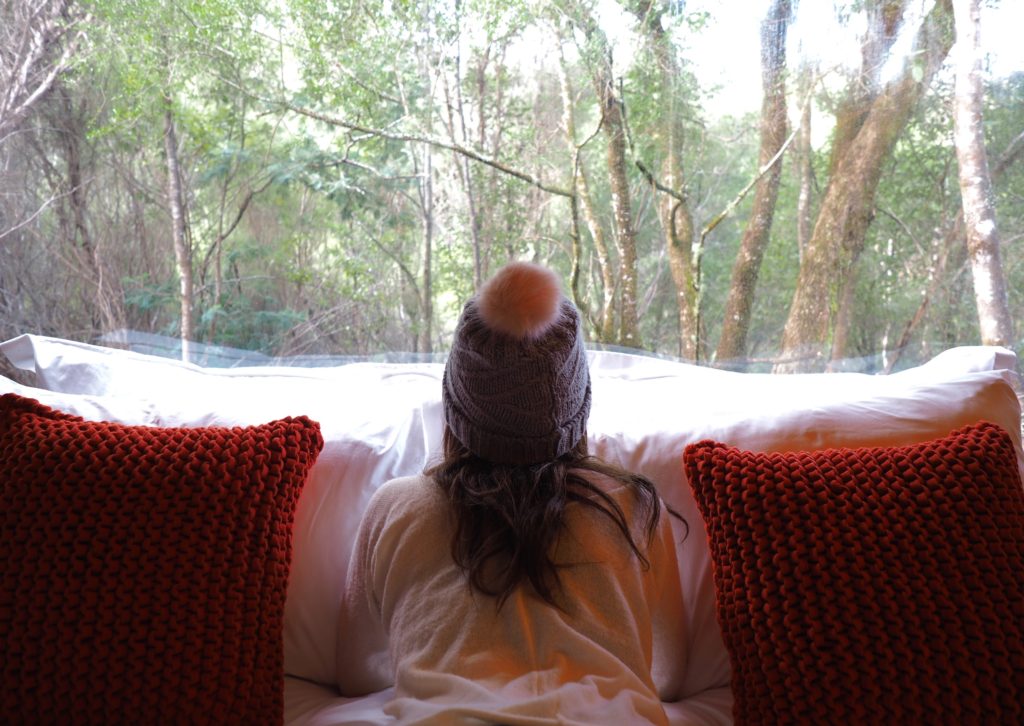 The accommodation was just fancy enough to make you feel comfortable in your surrounds without taking anything away from the natural beauty of Derby. You'll enjoy hot showers (after a long day on the bike this is pure decadence), three meals daily, endless snacks and of course, endless trails to explore!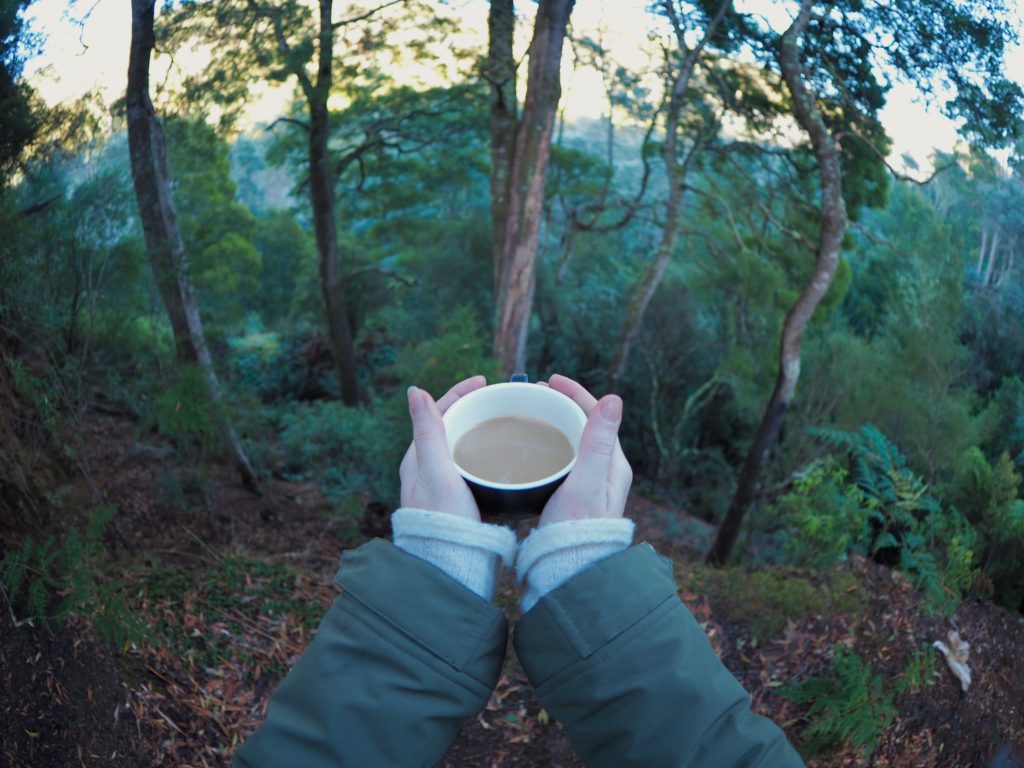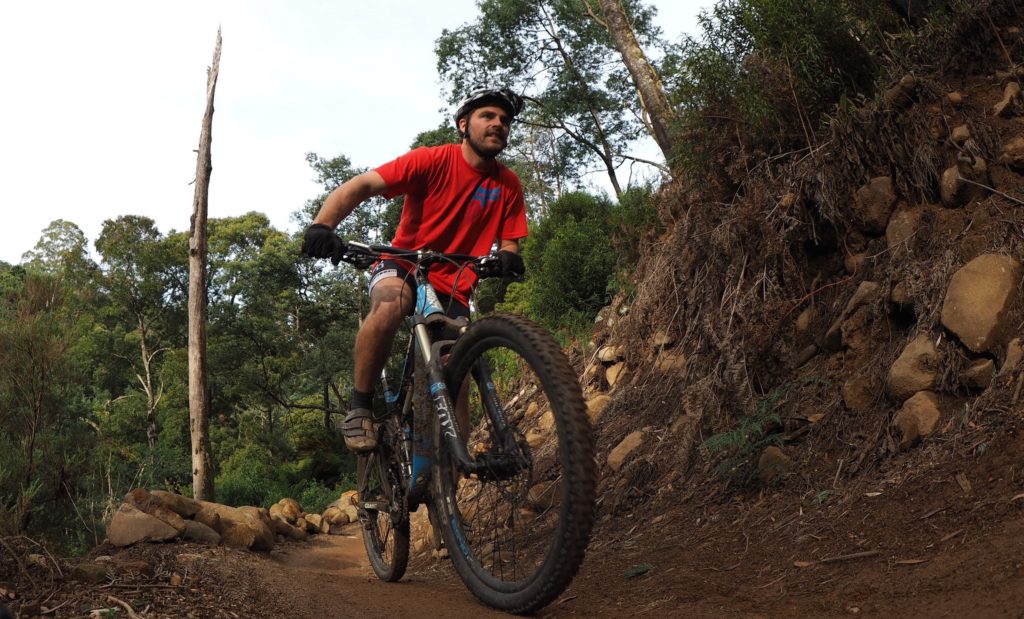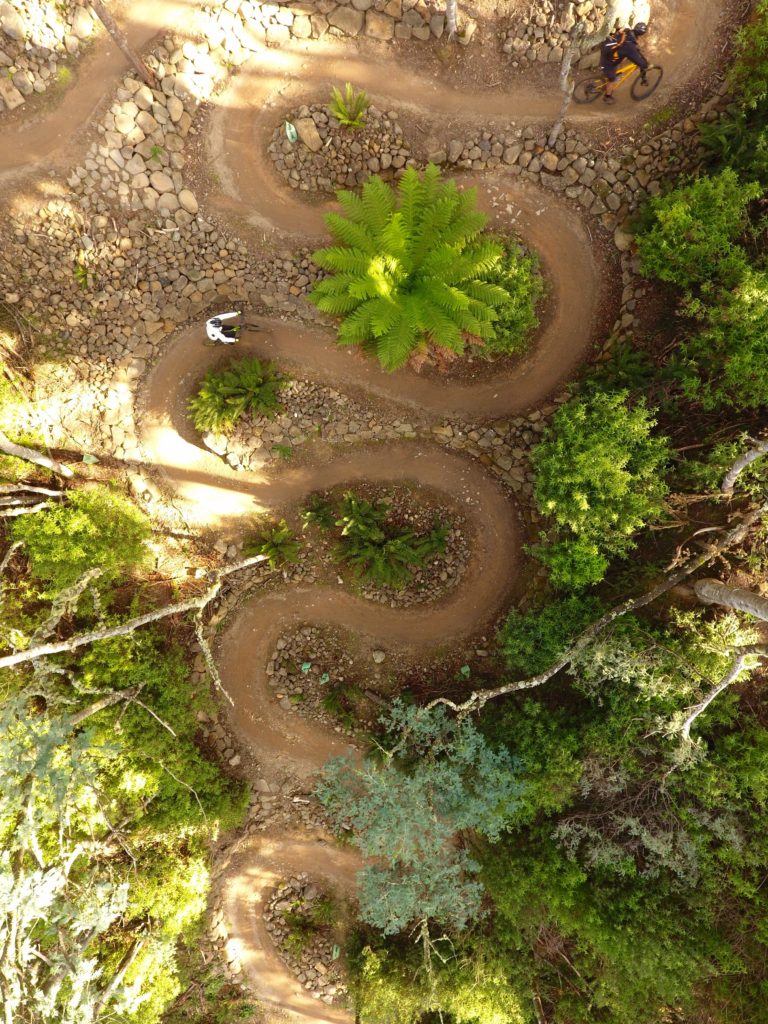 The Trails
Over the three days exploring Derby, you'll be riding on adrenaline, as each trail presents different challenges and terrain. Day one begins at the top of the Atlas Trail, which predominantly descends downwards to the town, stopping at the pods for lunch and to unwind after your first day on the bike.
After each day's first ride, the guides employ an "as much as you like or as little as you like" policy, which is a great way to split the group between serious riders who want to take on as many trails as possible in three days, and those who are here to combine an active getaway with a little relaxation.
Day two saw us make our way up Flickety Sticks trail, an uphill battle if ever there were one! After a long climb to the top, it is an exhilarating downhill descent that makes the climb worth your while. From there the group split on different paths, however, some strong recommendations from our ride are Krushka's and Dam Busters.
Day three was the grand finale we had all been waiting for: a chance to ride the Blue Tiers Trails, which are located a short drive out of Derby. Riders are shuttled to the top and make their descent in anywhere between 1-4 hours time to the finishing point. This was hands down my favourite ride of the trip and I'm sure the one I'll be racing to go back to!
Bottom Line: Is it worth it?
The Blue Derby Trails are best enjoyed with some mountain biking experience, so be sure to do a little training before you take off!
The price through the high season is $2150 per person (includes 2 nights accommodation, shuttle from your Launceston hotel, all food, all wine, guides, bikes and helmets).
Whilst in Launceston be sure to check out Cataract Gorge, the Tamar Valley wine region, and of course visit my shop, Charlie's Dessert House!
Thanks to Tara and Steve from Blue Derby Pods Ride who invited us to experience the ride! We would highly recommend this tour for anyone looking to experience the area with dedicated guides, local produce and comfy accommodation!