If you'd like to indulge in a little British tradition while you're visiting London then a great way to do so is to book yourself an afternoon tea for an afternoon of delicious indulgence. There's a huge number of places that offer this, mainly in London's luxurious hotels however it's quite hard to decipher which is better than the next so WOW is here to help and we've picked the 10 best Afternoon Teas in London to help you along the way!
1. Pret-a-Portea
Pret-a-Portea is the beautiful afternoon tea put on by the Berkeley Hotel in Knightsbridge. It's afternoon tea with a little fashionista twist and consequently the perfect location for a girly afternoon out whether it be for a special occasion or just for the sake of treating yourself. The tiny little fashion-inspired treats are incredibly intricate and luckily for you they taste just as good as they look. The treats also change every six months to match the changing seasons in fashion!
2. The Corinthia Hotel
The Corinthia Hotel is located near to Embankment station on the River Thames, they don't just have exquisite decor and the perfect room to stay in, they also do a damn good afternoon tea! It's a lovely place to spend an afternoon with friends in their gorgeous restaurant trying and tasting all of the miniature cakes whilst cleansing your palette with a flute of champagne!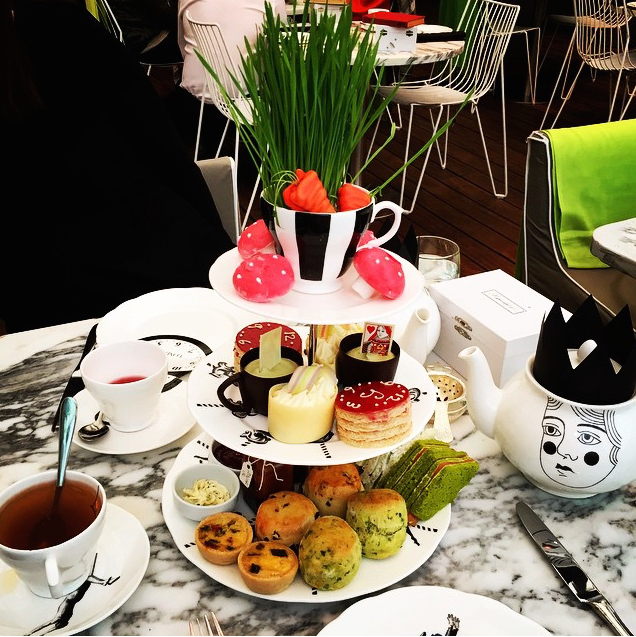 3. Mad Hatters Afternoon Tea
The Sanderson Hotel have perfected the Mad Hatters Afternoon Tea with a slightly classier take than it's more crazy literary counterpart. Indulge yourself and pretend you've been swept in to Lewis Carroll's novel whilst nibbling away on the tasty stack of treats that lie in front of you.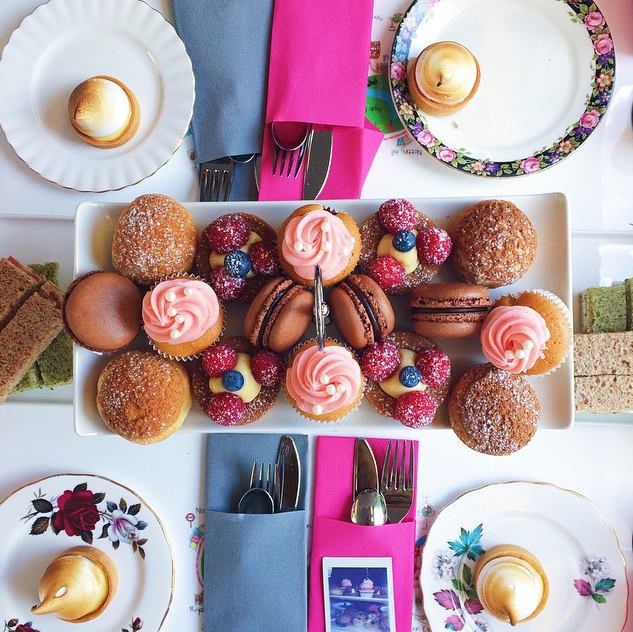 4. London Bus Afternoon Tea
This one may be my ultimate favourite out of all of the afternoon tea's on the list, that's because you'll be driven round London on an old double decker bus whilst dining on BB Bakery's incredible selection of cakes, scones and tarts. Sightseeing and cake?! See you there!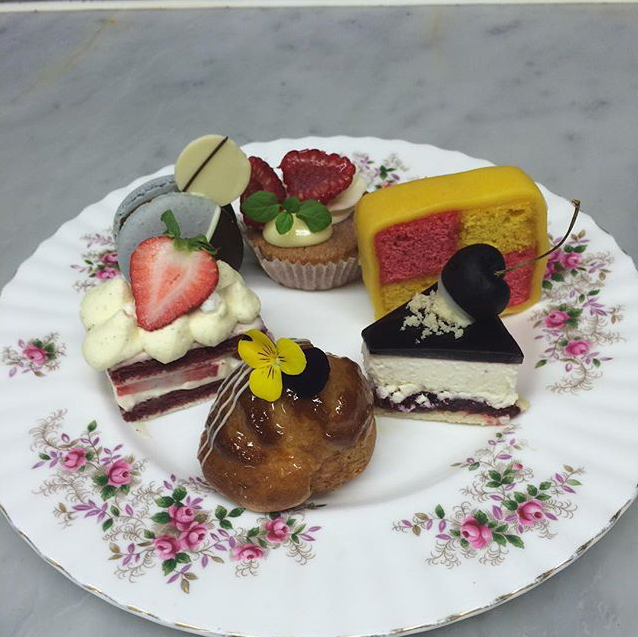 5. Townhouse Tea
Dean Street Townhouse is located in the heart of Soho and it's interior is quintessentially British so what would be more perfect than indulging in another little British tradition of afternoon tea? Not much else, that's what. Dean Street do cakes exceptionally well so you certainly won't be disappointed by the choice and quality of afternoon tea here.
6. Fortnum and Mason
Fortnum and Mason is known for it's beautifully packaged teas and coffees and is a staple London location when visiting the city. However they don't just sell beautifully packaged treats, they also serve them upstairs in their cafe. Book ahead for a group of friends and enjoy tasting all they have to offer with a view over Piccadilly and surrounded by quaint and beautiful interiors!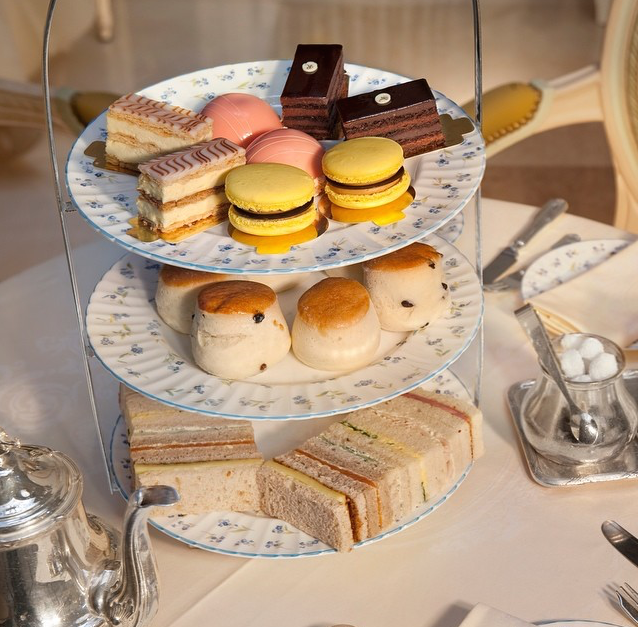 7. The Ritz
The Ritz is one of the classic and obvious choices for afternoon tea in the city. They've managed to uphold this status over the years even if the clientele don't make as much effort to dress up anymore! You won't be disappointed by the tiers of food you'll be presented with as you lap up your lavish surroundings and feel a little bit like royalty!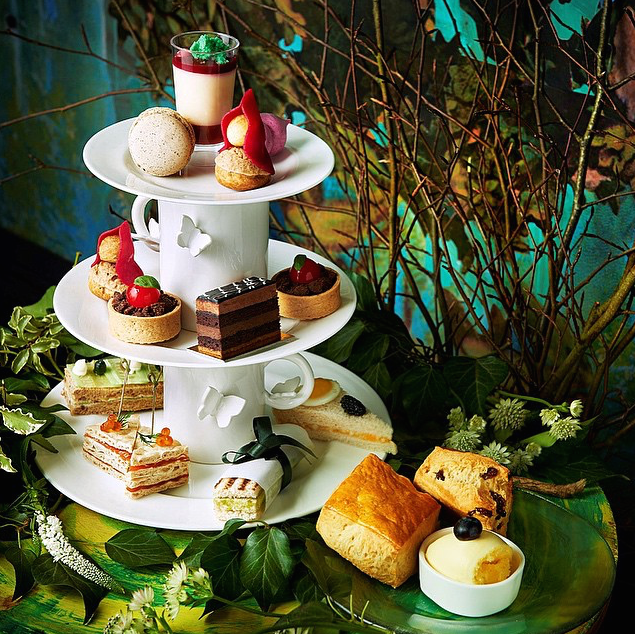 8. Twilight Tea
Sketch is one of London's most artistic and quirky restaurants. They have installations all round the restaurants and huge egg shaped bubbles for toilet cubicles. Naturally there afternoon tea is equally elaborate and quirky. For a modern take on the tradition with awesome surroundings then definitely book in for Sketch's Twilight Tea, it's great fun and even more delicious!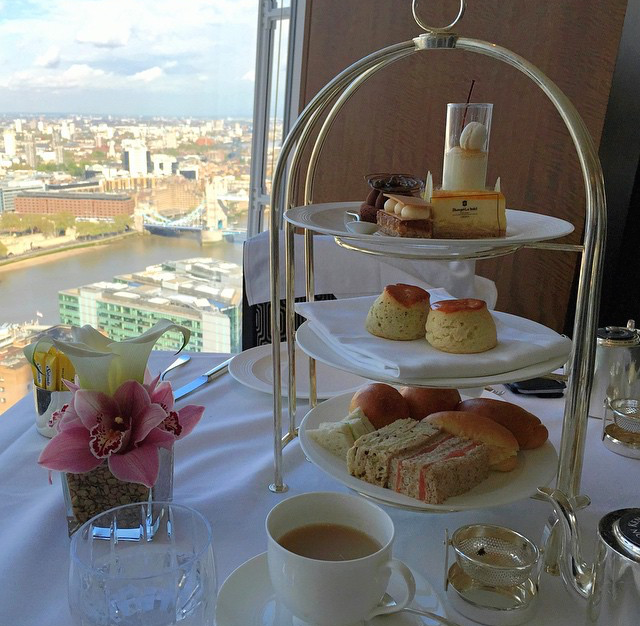 9. Shangri-La at the Shard
Afternoon tea with a view! The Shangri-La is located in the Shard overlooking London and consequently your afternoon tea will be high above London with a pretty exceptional view. The food also doesn't disappoint and although a little pricey it's certainly different from other afternoon teas around London due to the location. If you're visiting the city and want to check out the Shard this is a great way to do so!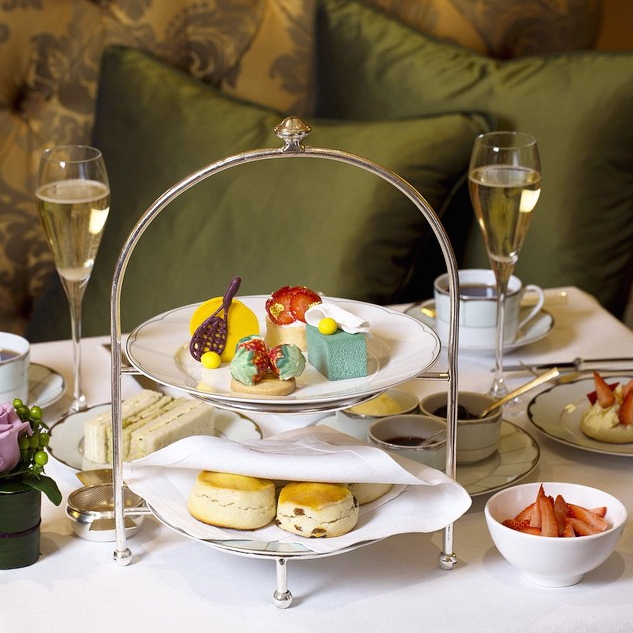 10. The Dorchester
The Dorchester's afternoon tea is another classic in the city. The hotel is very lavish with beautiful decor and their afternoon tea follows suit. Dress up and make it an even more special occasion, although don't wear anything too tight because you'll definitely be rolling out the door by the time you're finished eating all and every single one of their delicious cakes!
PLANNING A TRIP TO LONDON? CHECK OUT OUR GUIDE: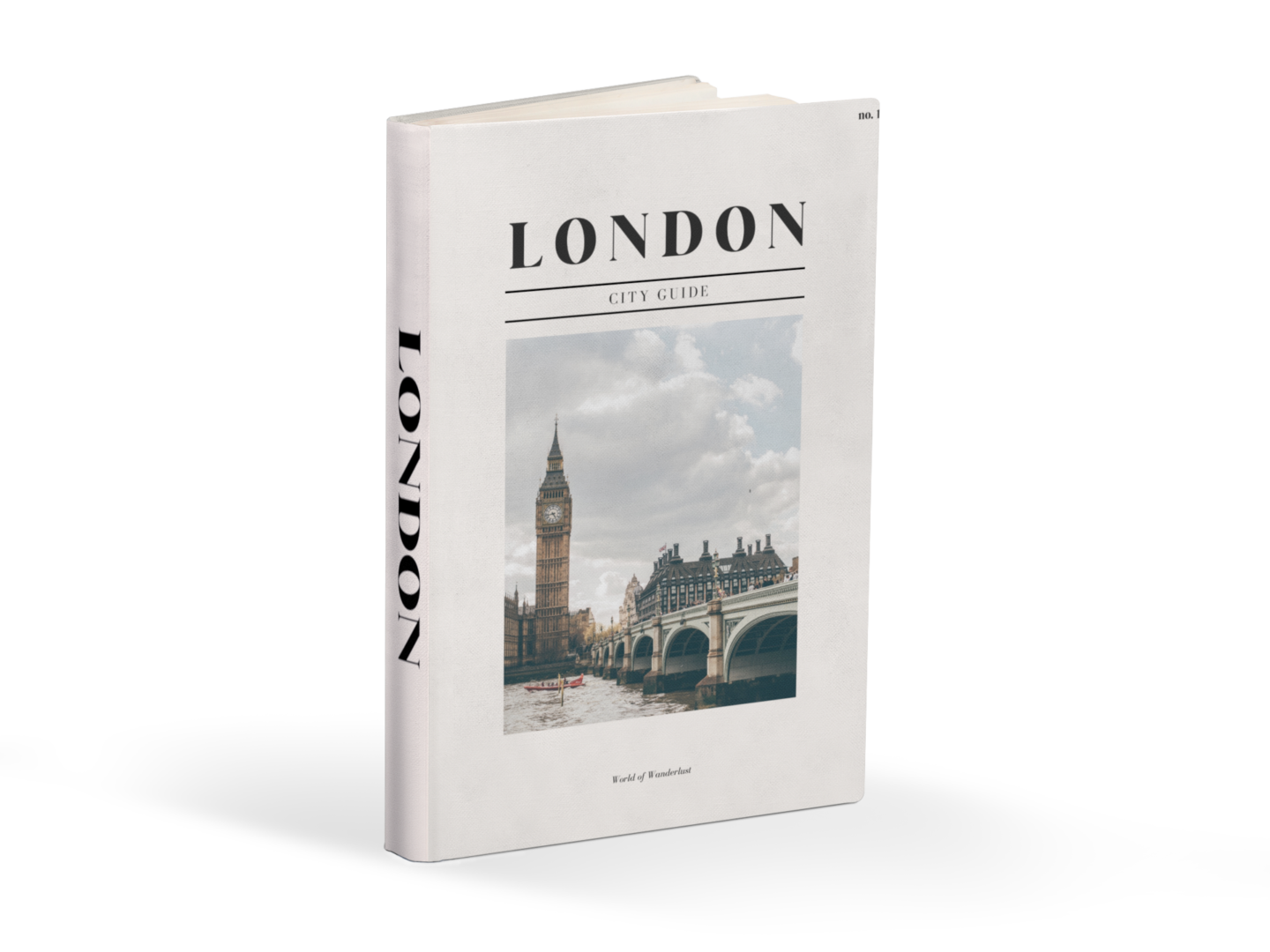 The WOW Guide to London