Singapore has quickly become one of the most visited cities in Asia. It is a city of many contrasts – small in size but packed with many great attractions for foreign visitors. It has a deep history that is waiting to be discovered beyond the skyscrapers and impressive manmade structures. Here's how you can see both sides to Singapore in our guide to the 10 best things to do in Singapore!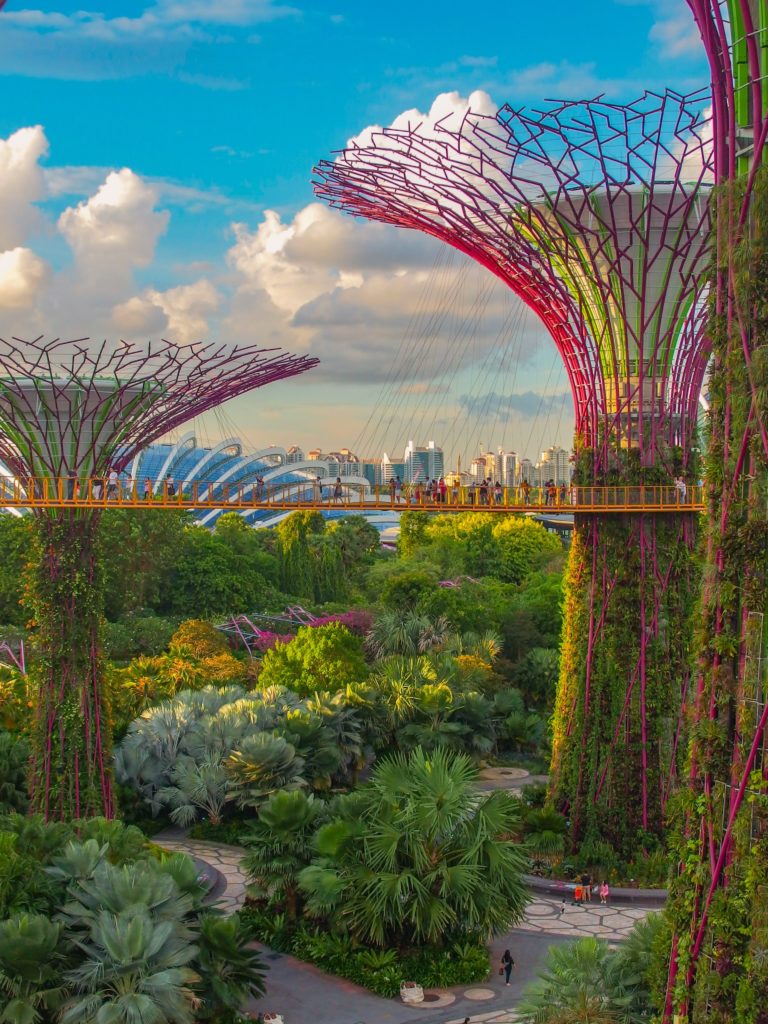 Supertree Grove
Gardens by the Bay is a stunning man-made nature park in the heart of Singapore. It was created as part of Singapore's redevelopment to breathe life into this urban oasis. The trees stand at an imposing 50 metres high, towering over the city. The 18 supertrees act as a vertical garden filled with local and foreign flora, making this one of the most unique experiences to have in the city.
Adults $28 (non-residents)
Hours and admission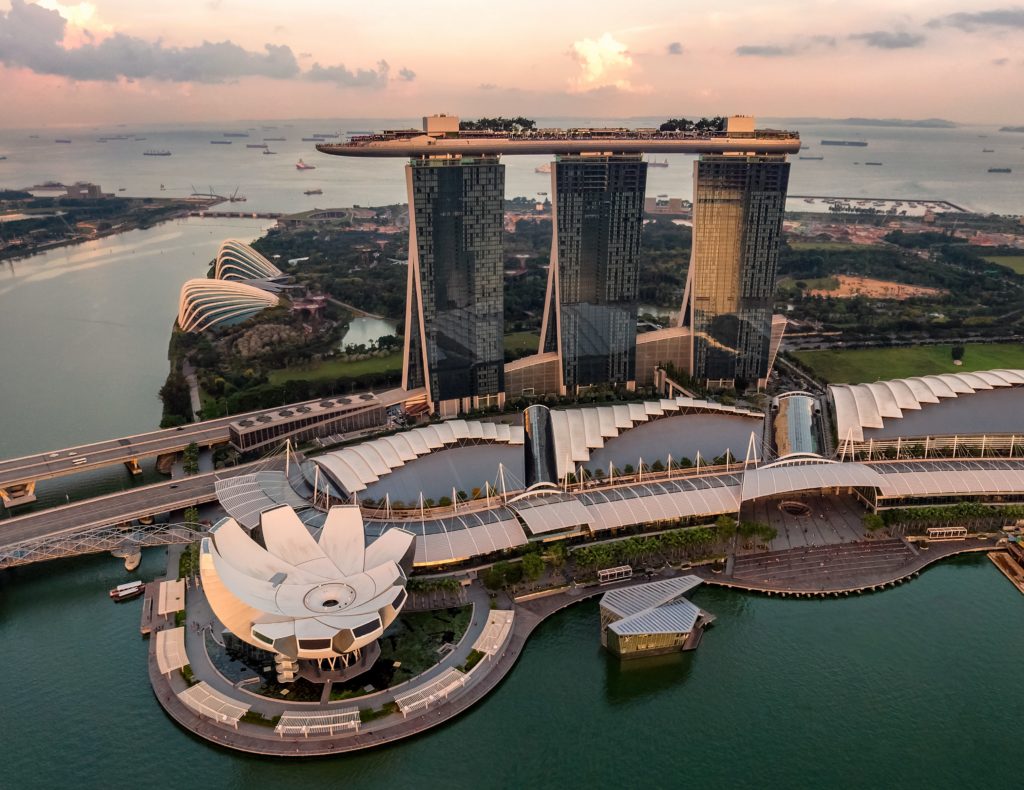 Marina Bay Sands
The Marina Bay Sands hotel has become a modern-day icon for the city of Singapore. Although it is frequently buzzing with tourists, this is an unbeatable sunset location. The views over the city are unbeatable, especially if you get lucky with a pink and purple sky.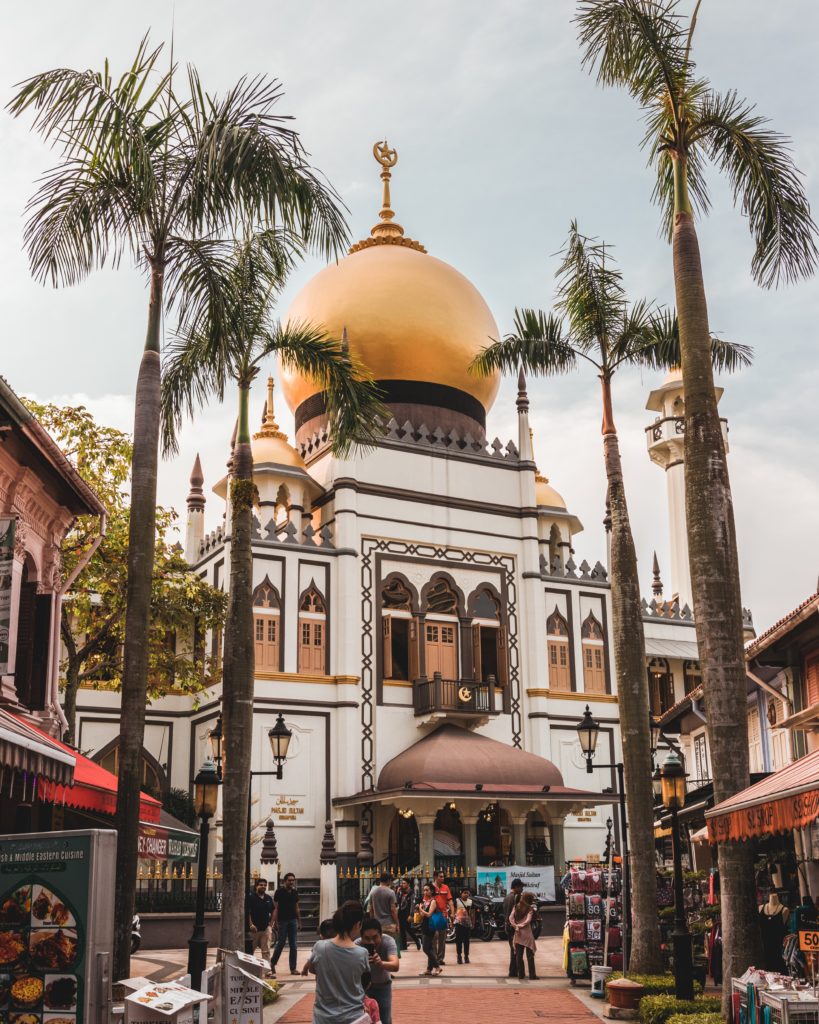 Sultan Mosque
Also known as Masjid Sultan, the Sultan Mosque in historic Kampong Gelam is the focal point for Singapore's Muslim community. The Sultan Mosque is an active place of worship, however, you can still visit the outside.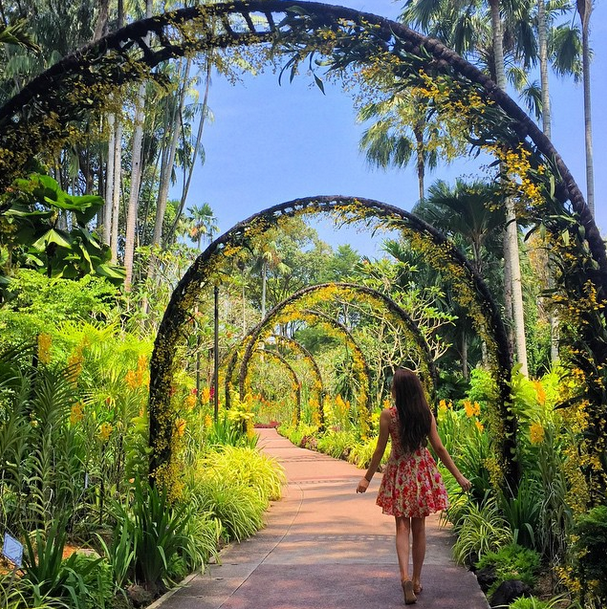 Singapore Botanic Garden
This 161-year-old tropical garden is as impressive in real life as it is in the photos. Although many travellers overlook the gardens, it has become quite an oasis for local Singaporeans. The Botanic Garden is located at the fringe of Singapore's Orchard Road shopping district. Due to its central location, it is well worth a short visit.
Free to enjoy | $5 entrance to the Orchid Garden
Joo Chiat
A street of pastel hues, bright colours and intricate details. Joo Chiat is where you will find the traditional Peranakan houses (Chinese with Malay influence). The street is free to visit and one of Singapore's hidden gems.
Chinatown
Chinatown is one of the most vibrant corners of Singapore and offers much to the eager traveller. This area is popularly frequented by tourists who visit Singapore for the blend of cultures. I always find this city fascinating as it blends Eastern cultures. Plus, there is the new addition of Western culture which has become so popular in the city. Be sure to grab yourself a famous ice cream sandwich – a welcomes escape from the heat and humidity! It will only cost you SGD 1.20.
Sentosa
If you are visiting Singapore with kids or are feeling like a kid yourself, Sentosa is the place for you. This island resort feels as if you have entered an entirely different world. It is a far cry from the hustle and bustle of downtown Singapore! The island includes Universal Studios, a waterpark, beaches and a golf club.
Buddha Tooth Relic Temple
Located in Chinatown, the Buddha Tooth Relic Temple is housed in a giant stupa. This weighs in at an unbelievable 3,500 kilograms. Oh, and did I mention it is made from 320 kilograms of gold? Only monks are allowed to enter the relic chamber, however not all is lost for us mere mortals. Visitors are allowed to see the tooth relic from the public viewing area and it is free to visit.
Free to enter | Open 7am-7pm daily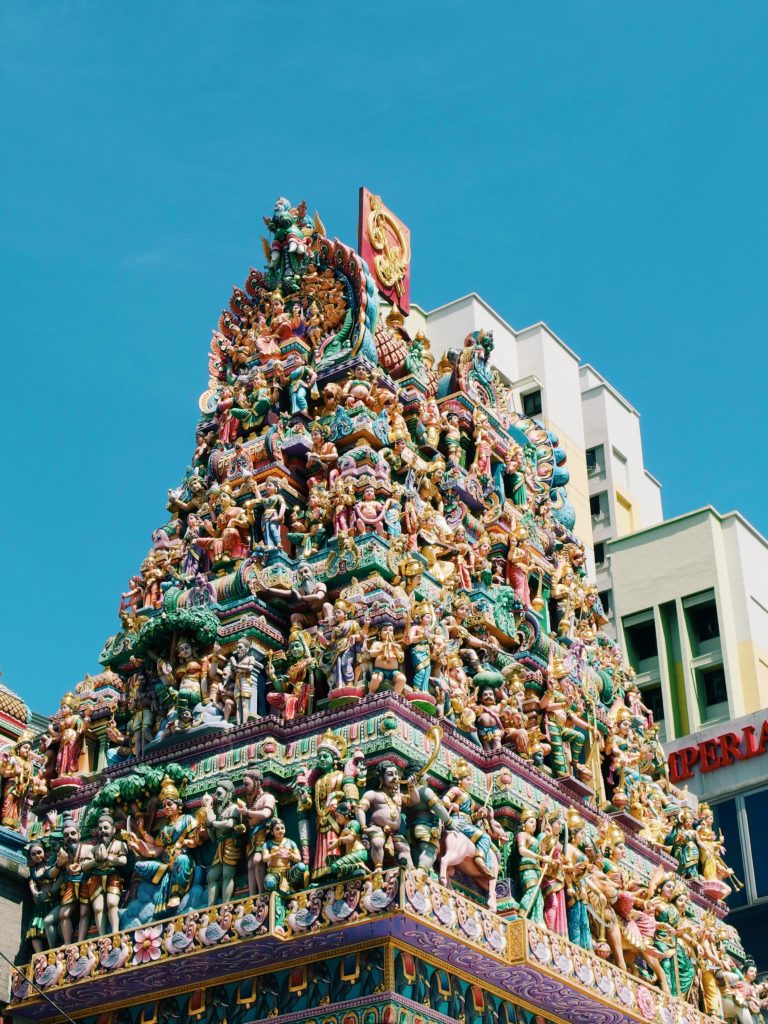 Sri Mariamman Temple
As Singapore's oldest Hindu temple, Sri Mariamman a beautiful sight for the eyes. The temple dates back to 1827 and is built in the Dravidian style, with a whirlwind of colours and details. It was dedicated to the goddess Mariamman, who nourishes and protects all things.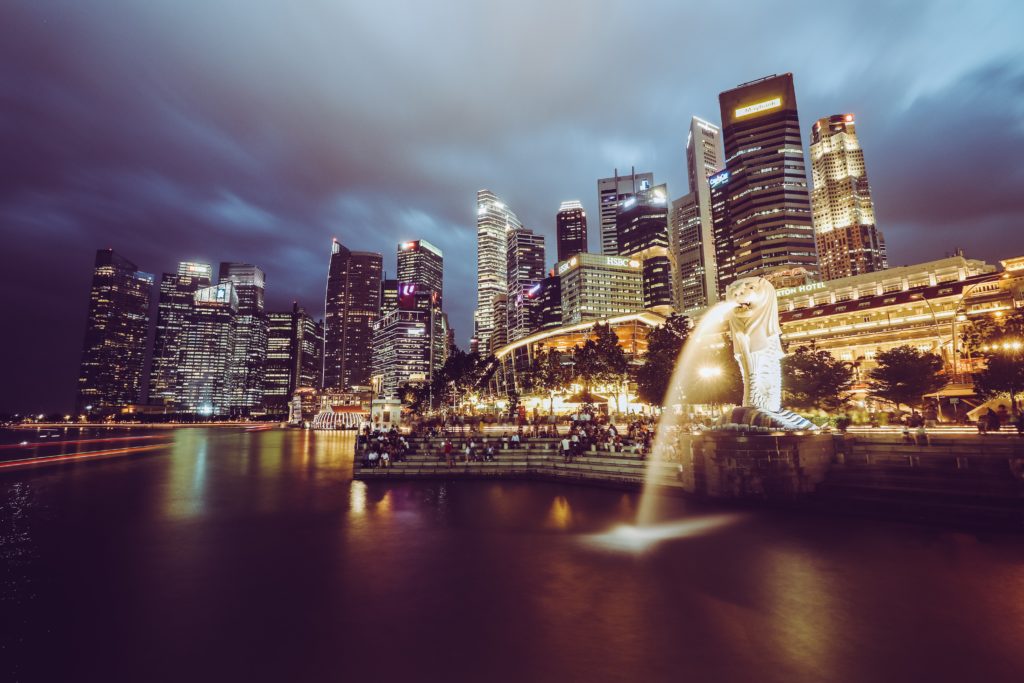 Merlion
Around the bay area is a great place to spend some time, especially in the early evenings. The Merlion resides here near the central business district; a mythical creature with a lion's head and the body of a fish. I had to ask around to find out exactly what a Merlion is or signifies, to little avail. A quick google search later and I have learned the Merlion is widely used as a mascot. It signifies the humble beginnings of Singapore as a fishing village, to the Singapore of today.