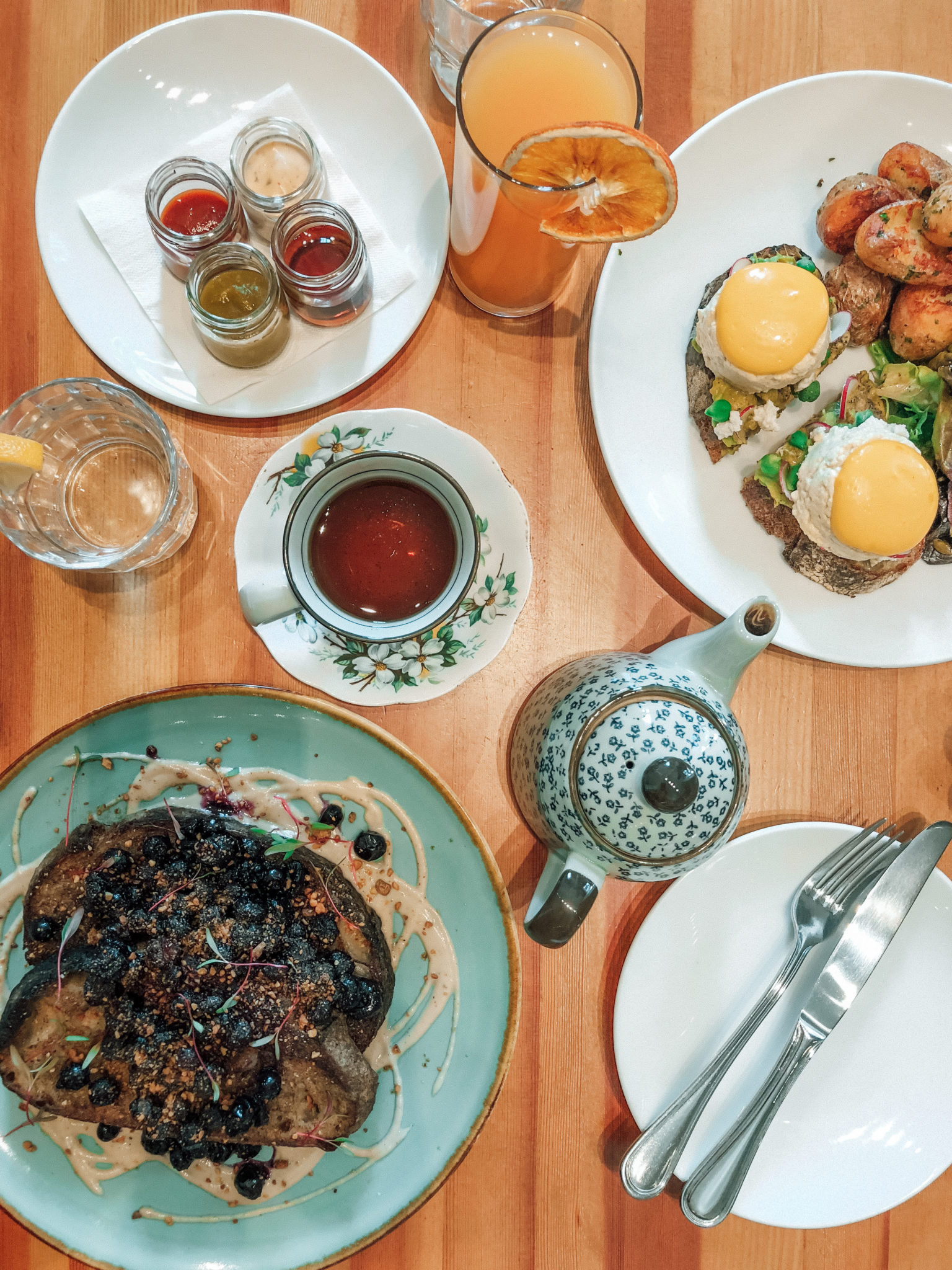 Where to find the best vegan in Vancouver
Heirloom
The vegan food scene is alive and thriving in Vancouver, so much so that it is almost too difficult to name a favourite. If you're looking for the best vegan in brunch in town, then look no further than Heirloom. The vegan (tofu) poached eggs with hollandaise is a crowd favourite, but it is the French Toast that really steals the show.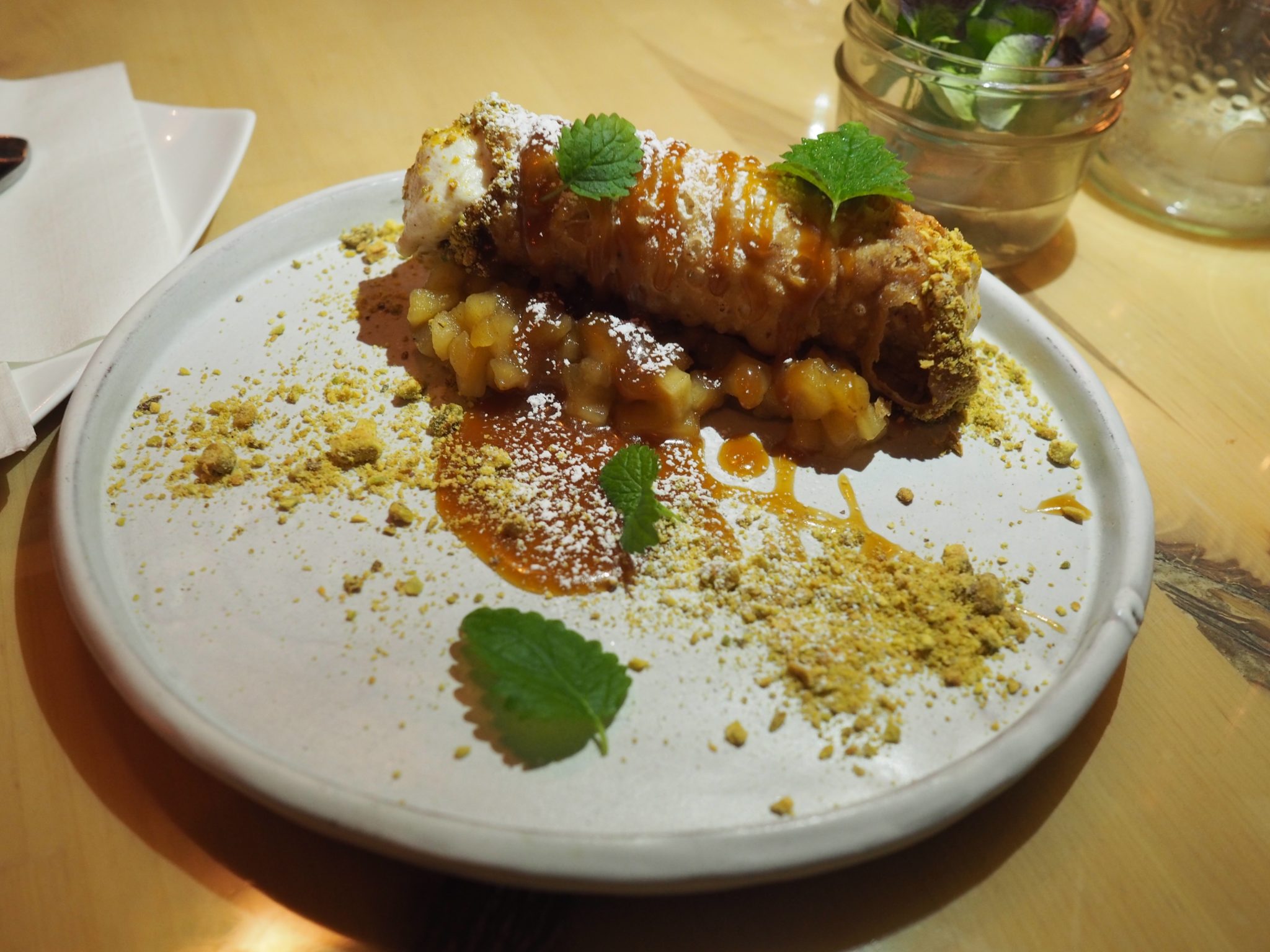 The Acorn
If there's one place on earth that convert a meat eater to veganism, The Acorn is it. A long time favourite amongst vegans in Vancouver, The Acorn has a seasonal menu and the dishes are packed with so much flavour you'll wanna make sure you try one of everything, grab a doggy bag and take the leftovers home with you.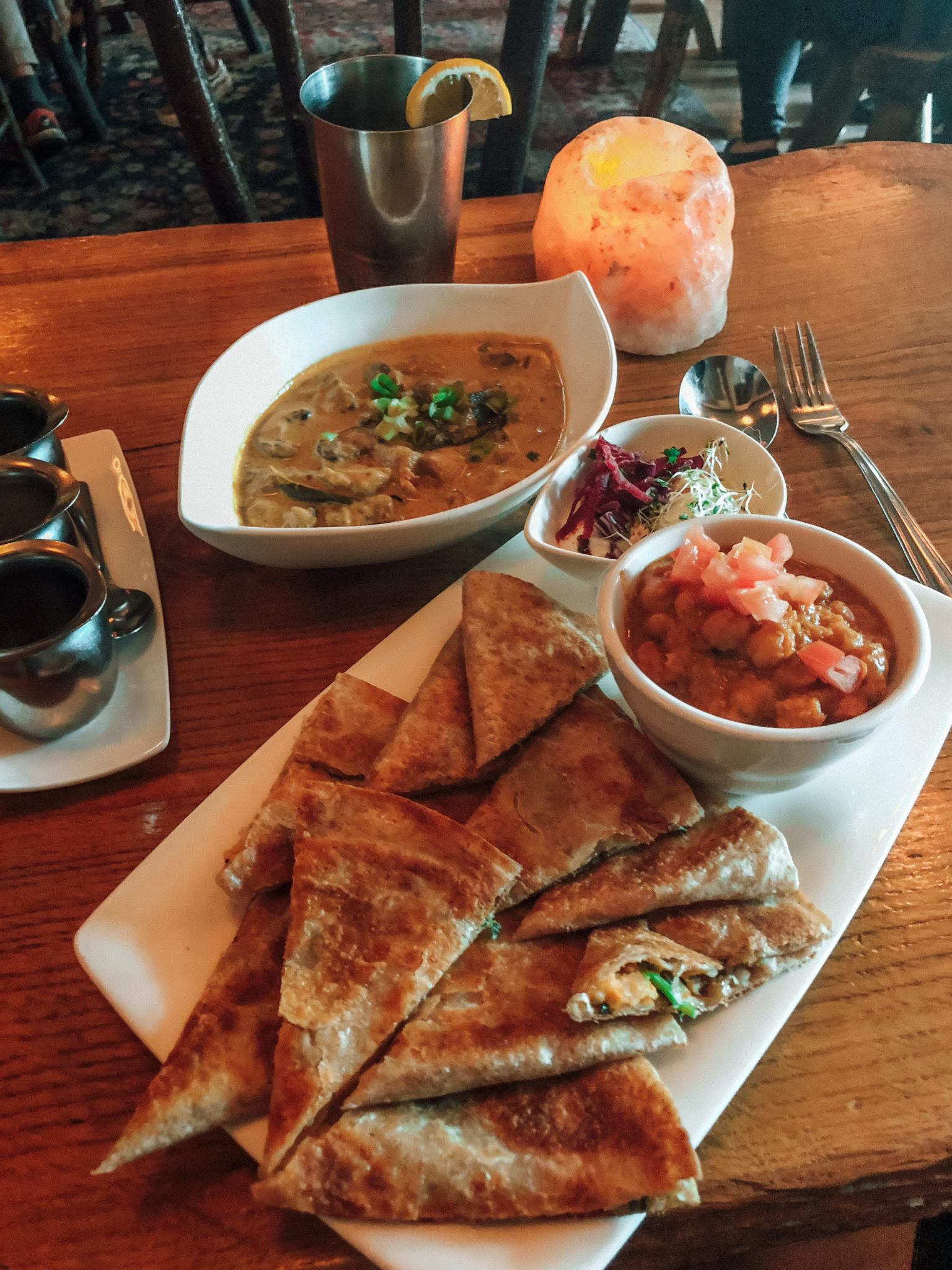 East is East
A good friend of mine who also happens to be a vegan suggested I visit East is East and even went so far as to write down on a piece of paper precisely what I should order (thank you, Sisley!) Although a more Western approach to Indian cuisine, East is East packs a punch for flavours, so much so that I almost rolled out of the restaurant after dessert. My favourite dish was the creamy mushroom and eggplant curry – I promise you, it won't disappoint!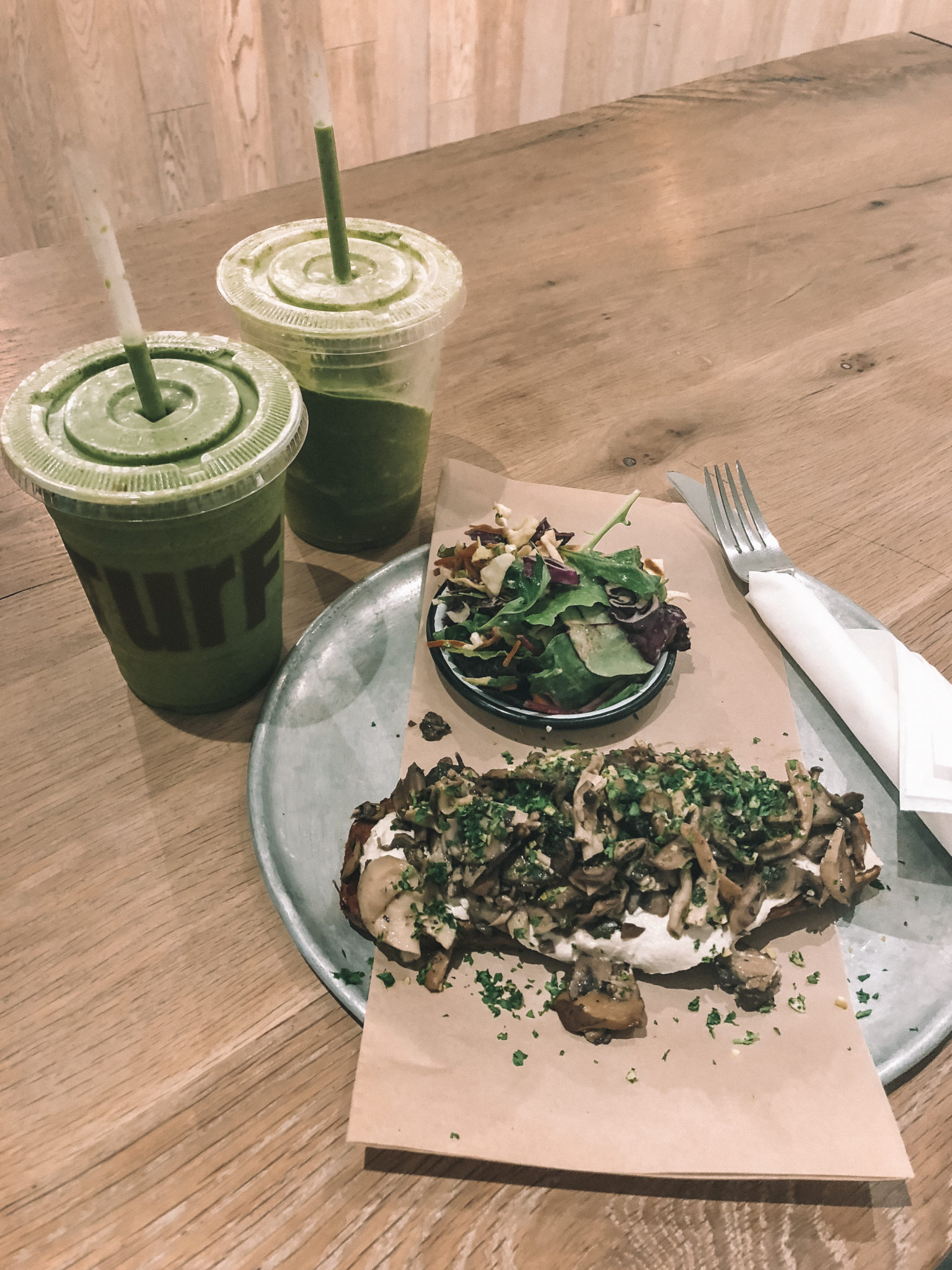 TurF
Imagine a world where you can work out and indulge in a yummy vegan meal straight after, all in the one place. Yup – TurF is where you can do just that. This neighbourhood favourite attracts crowds all day long and you'll soon see why when you dig in to a plate of deliciousness.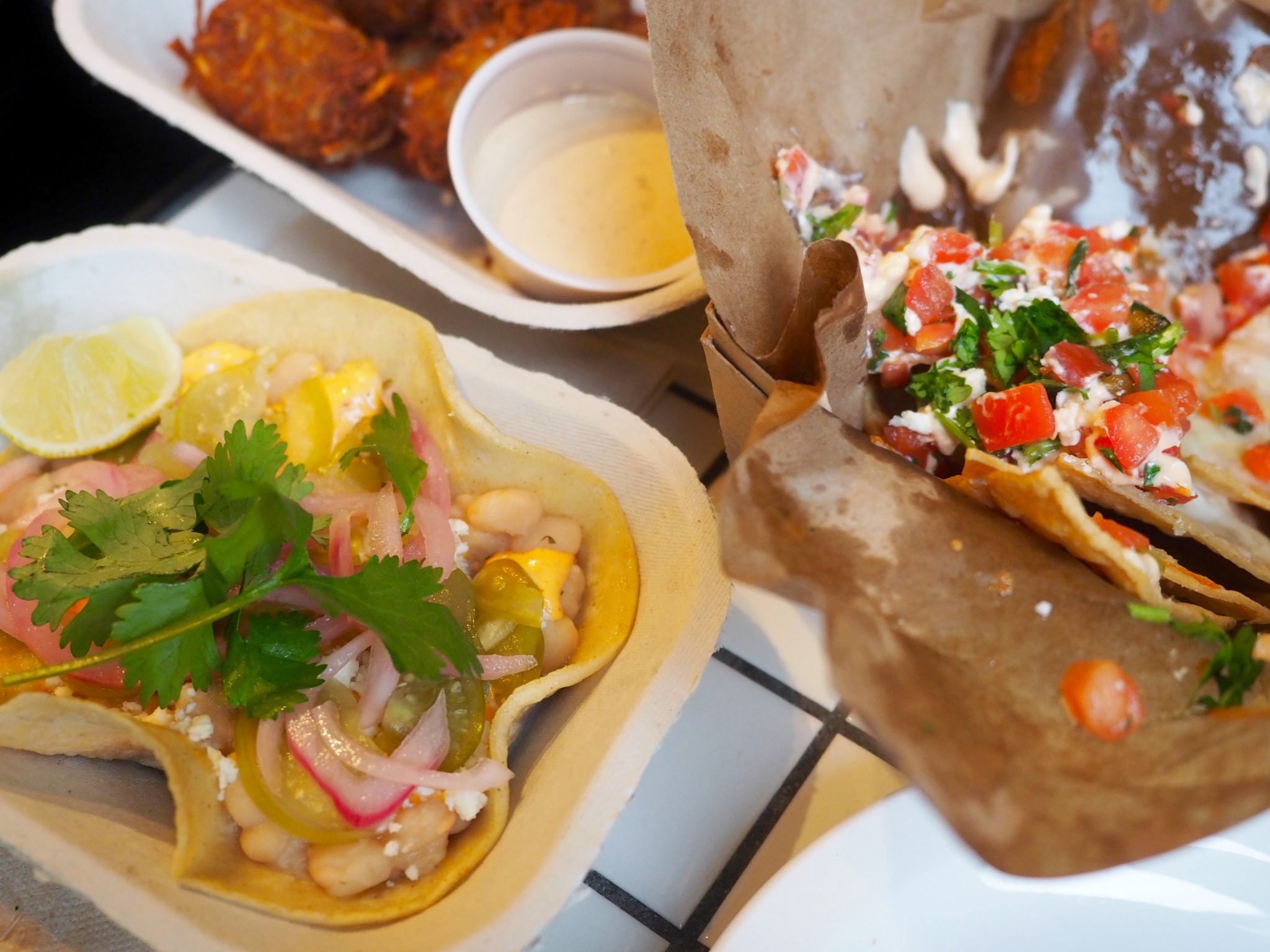 Tacofino
Since their humble beginnings as a food truck from Vancouver Island, Tacofino sure have made a name about town. Now with a few locations around the city and the food truck, Tacofino is a great choice when dining with non-vegan friends. The vegan burrito is $10 well spent and I'd say it is the best vegan in Vancouver when it comes to Mexican!
The Birds and the beets
As one of the most popular joints in all of Vancouver, I cannot tell you how many times I was recommended to try the Birds and the Beets in Gastown. This is a great place to perch yourself with a laptop and take the day at a slower pace and they're got a great range of fresh, seasonal bowls to enjoy.
Be Fresh
With the tagline "sustainable, local, seasonal", I knew Be Fresh was going to be my kinda pit stop for coffee and cake before I had even walked inside. While there was no cake, there were vegan pastries, cookies and banana bread in abundance!
MeeT
When I arrived in Vancouver my instagram inbox was flooded with recommendations and this is the one that popped up the most. There are a few in town but it was the Gastown location I ventured to – and boy did it not disappoint! The atmosphere is ultra relaxed and the prices are about as fair as you can get for great vegan food.
Nuba
If falafel, hummus and tabouleh sound like a good time to you then look no further than Nuba. With a few locations around town you can't go wrong and the added bonus of a vegan baklava to end your evening meal is about as close to a perfect night out as you can get.
207 W Hastings Street, Vancouver
The Arbor
From the team behind The Acorn comes a more casual concept down the road on Main Street – The Arbor. Here you will find plenty of great vegan comfort food at a more affordable price and in a much more relaxed setting.
The Naam
Vegetarian since before it was "a thing", The Naam in Kitsilano is an old favourite that never seems to disappoint. This place is also conveniently open 24 hours, making it the perfect guilt-free indulgence as you make your way home from a late night.
The Wallflower
If this is your first time coming to Canada or your first time visiting as a vegan they boy do we have good news for you and it comes in the form of poutine – vegan poutine! The dish is made of tofu, vegan cheese and topped with a delicious mushroom gravy. You – are – welcome!