Luxury travel and camping aren't two words you would have found in the same sentence prior to Instagram. But with the rise of hashtags and aesthetics came glamping, a luxurious version of camping which ~ prior to then ~ was anything but glamorous. So, if you're looking for the best glamping spots around the world, we've got you covered. These are the best glamping locations on the planet – from Africa to Australia and everywhere in between.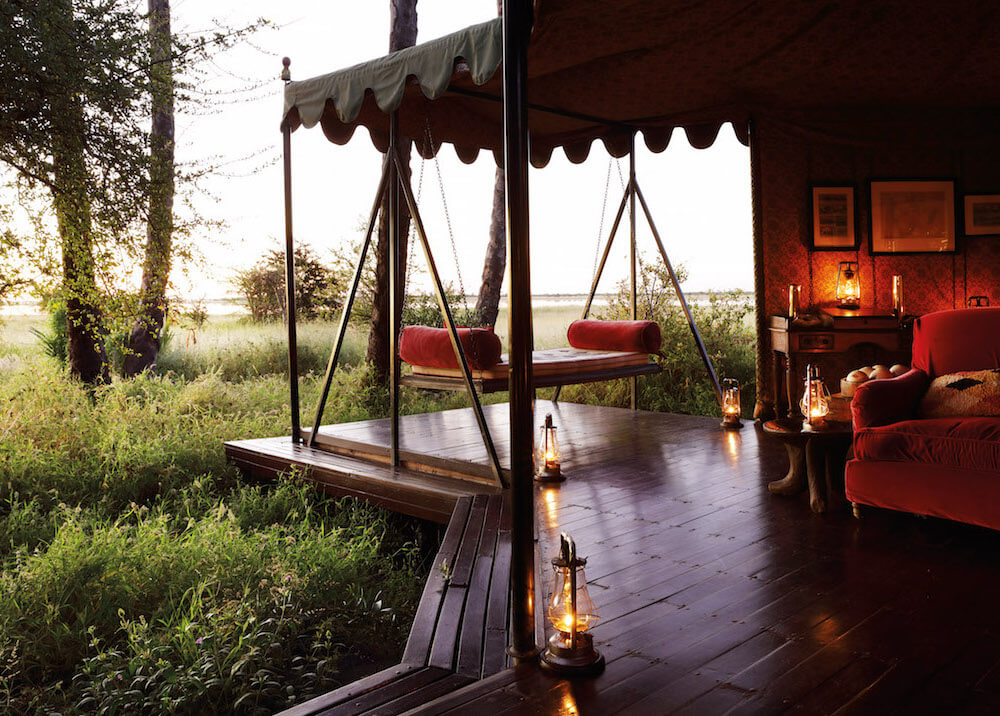 1. Jack's Camp, Botswana
📍 Botswana
Botswana has no shortage of safari camps, but some of them are recognisably a cut above the rest. One camp that fits the bill (and then some) is Jack's Camp, in the heart of the Kalahari Desert in Botswana. This camp is a time warp of sorts – a step back in time to the early days of safari, when camping in Africa was a luxury reserved for the elite society. Nowadays, safari travel is more affordable. And Jack's Camp is one of the most memorable locations you can not only go glamping in Africa – but also experience the wildlife, including visiting the adorable meerkats!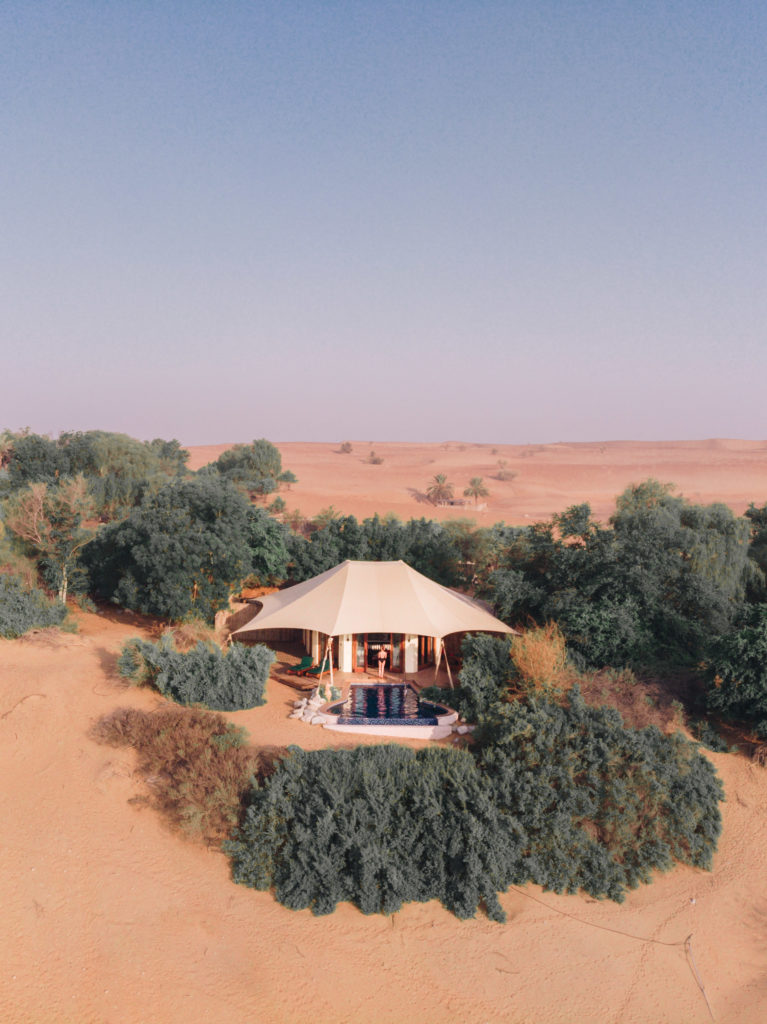 2. Al Maha, Dubai
📍 Dubai
When you think of Dubai, you probably won't think straight to a private oasis in the heart of the desert. Oftentimes when we think of Dubai, we think of man-made skyscrapers and indeed – the tallest building in the world. And yet, one of the world's best glamping locations is tucked away in the Al Maha desert. Al Maha Dubai is one of the most luxurious escapes you can encounter in Dubai. It is set on a private desert, surrounded by red sand and extensive views. The hardest part will be leaving!
3. Karijini Eco Retreat
If glamping in the Australian outback sounds like your kind of adventure, then look no further than this luxury eco retreat in Karijini National Park. This is exactly what comes to mind when we combine 'glamour' and 'camping' to arrive at glamping. Each tent is outfitted with beds, luxurious linens, bedroom furniture and wooden floors.
4. Whitepod
This unique accommodation offering in the Swiss Alps is as luxurious as glamping gets in the winter time. Set at 1,400 metres above sea level, each of the pods is decked out with all the amenities you could ever need, including even a pellet stove and en-suite bathroom.
5. Singita Explore
📍 Tanzania
As far as luxury safaris go, Singita camps are among the crème de la crème. Each of their camps are of the highest calibre, however it is the Singita Explore camps that we love most. These camps bring glamping to the bushes of Africa, where elephants and lions roam free (and often close to camp!) The tents are outfitted with antique safari furnishings, an en-suite bathroom, study desk, and catered for with a private chef.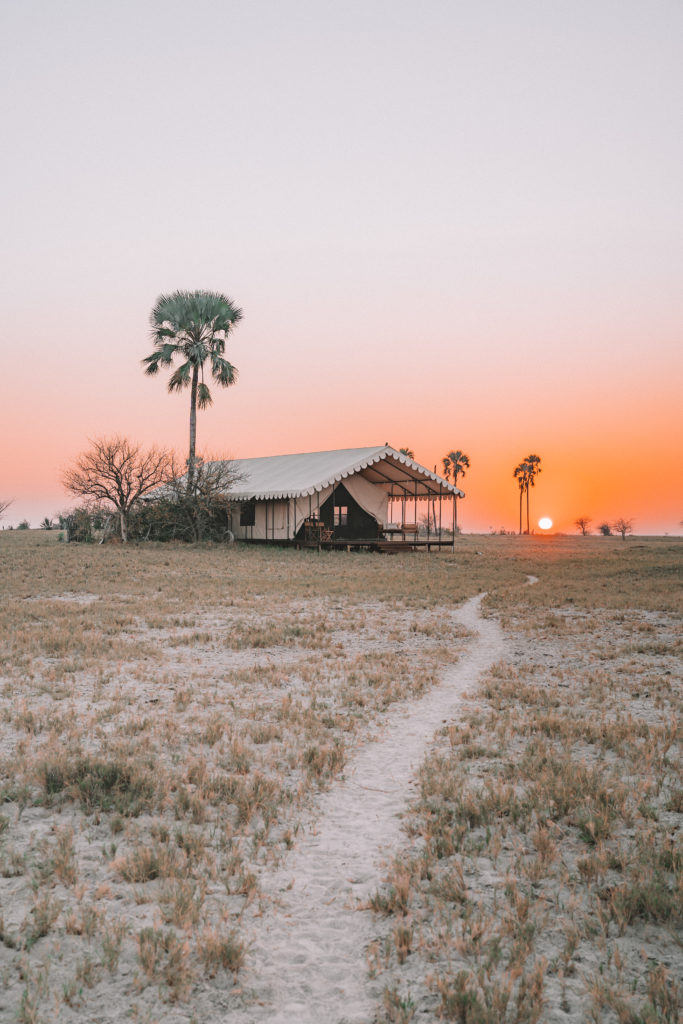 6. San Camp
📍 Botswana
Elsewhere in Botswana, we can't write this list without mention of San Camp, a darling safari camp that moves from one location to another depending on the season. The camp is set against the backdrop of the Kalahari Desert, one of the most popular locations to visit within Botswana and not too far from the famous Okavango Delta. The camp is outfitted with a yoga platform, swimming pool, and a tea room where you can enjoy afternoon tea each day before embarking on your evening game drives.
7. High Country Cabin
New Zealand has no shortage of glamping locations – the entire country is practically brimming with luxurious cabins and yurts! But it was High Country Cabin in the South Island that really swept us off our feet. This tiny cabin is located in Twizel, the gateway to Aoraki/Mount Cook, New Zealand's highest mountain. And as far as glamping in New Zealand goes, High Country Cabin embodies every element. From the bottomless coffee on hand to the epic views, you can't find a more whimsical location to perch yourself during winter.
8. Longitude 131
Australia has a handful of luxury glamping locations on offer, but none are more luxurious than Longitude 131. With immediate views to Uluru, this luxurious camp is nestled among red rust dunes and is the epitome of isolated luxury. And despite feeling off the grid, you will be able to make the most of all the amenities you could ever need – including wifi, air conditioning, minibars and floor-to-ceiling windows.
9. Scarabeo Camp
📍 Morocco
As far as luxurious camps in the isolated desert of Morocco go, Scarabeo Camp is as glamorous as it gets. This incredible camp feels a world away, despite being within one hour driving distance to Marrakech. So if you're looking for an escape that isn't too far away from the hustle and bustle of colourful Marrakech, look no further.
10. Yurt Goblin Valley
Despite looking like a private oasis, there are in fact 25 tent pads located at the campground at Goblin Valley and just 2 luxurious yurts. The yurts are modelled after traditional nomadic dwellings you would find in Central Asia and indeed, surrounded by the impressive Utah landscapes, feel as if they could be placed anywhere. Glamping in the United States has quickly become one of the most popular ways to travel, so be sure to add this to your bucket list!
11. The Highlands
📍 Tanzania
If you're looking for a traditional safari location, then East Africa is surely your first choice. Tanzania is one of the best destinations within Africa for a traditional safari and it is just an extra bonus that you'll find a bunch of glamorous campsites across the country. The Highlands is located in the Ngorongoro Crater, the largest in tact caldera in the world.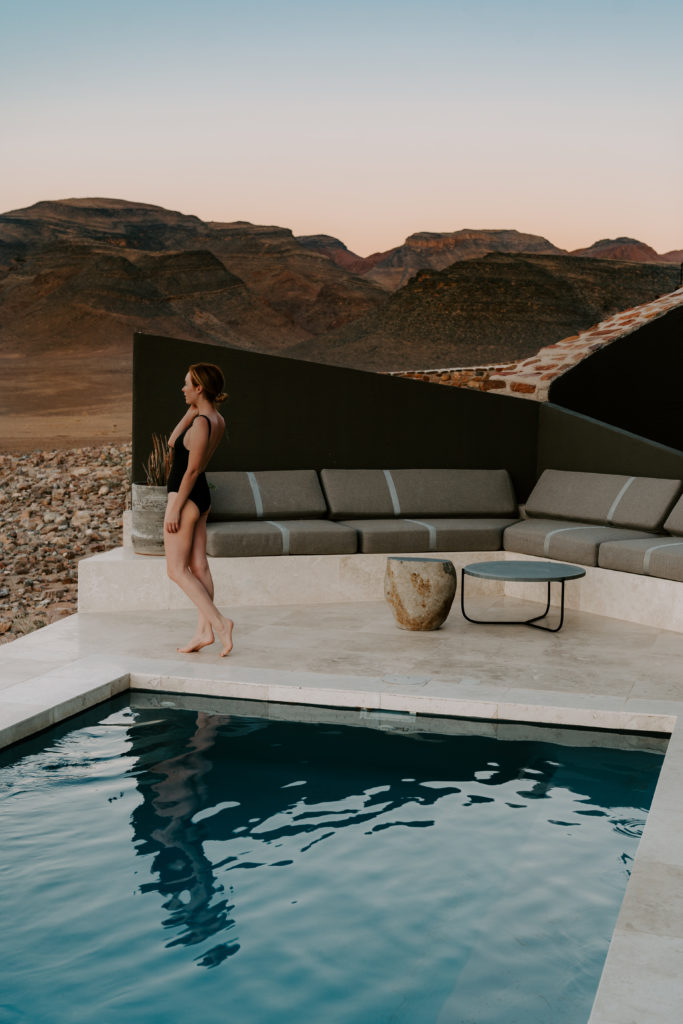 12. AndBeyond Sossusvlei
📍 Namibia
Namibia is one of the most incredible countries in Africa to explore by land. This country is vast and relatively unpopulated, so you can expect quiet serenity as you take to the (mostly dirt) roads in your hire car. And one such location you certainly wouldn't come all this way and not visit is Sossusvlei Desert. This is hands down one of the most popular locations in Namibia and as far as glamping locations go, you cannot beat AndBeyond Sossusvlei. This incredible lodge is an all-inclusive affair, with lodge rates including your accommodation, activities, and five star dining three meals a day. Oh, and did we mention the cocktails are included?
13. Hoshinoya
📍 Japan
Self-described as a sanctuary for birds, Hoshinoya is the luxurious retreat outside of Tokyo you didn't know you needed. The ecosystem in which the lodge is located is thriving with bird life, making this an absolute sanctuary for the senses. So if you're looking for a location to go glamping in Japan, you can't really beat Hoshinoya.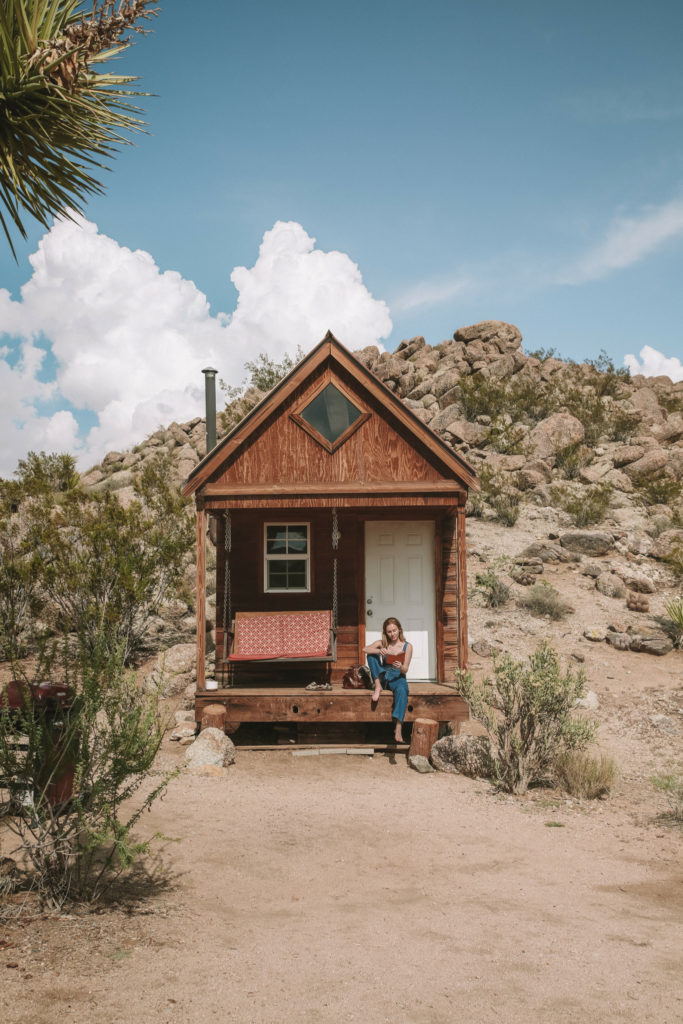 14. A tiny cabin in Joshua Tree
It could be said that Joshua Tree was the pioneer of glamping – because this National Park is certainly a thriving hub for glamorous camping! One of our favourite locations is the tiny cabin, which is, as the name suggests, a tiny cabin in the heart of Joshua Tree. The cabin is equipped with a double bed, small kitchen and vast open landscapes for your front yard.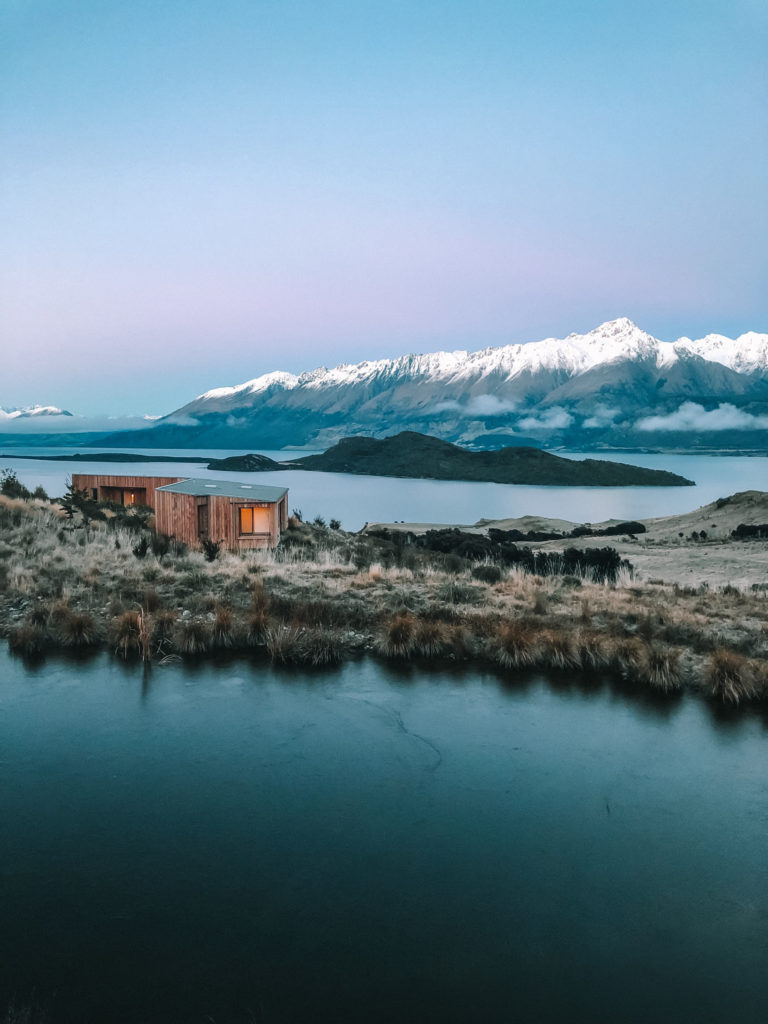 15. Aro Ha
Last but not least, we can't write this list without including the luxurious yoga retreat known as Aro Ha. This incredible lodge is glamping at its best, as you will find yourself immersed in the foothills of Paradise, a short drive from Queenstown. And yet despite being in the middle of nowhere, you will have all of the luxuries at your fingertips – including a private chef, vegan cuisine, daily yoga classes and guided walks.