Over in the west of Canada lies a beautiful province by the name of Alberta. This is by far my favourite part of Canada, namely due to it having the most dramatic landscapes and endless road trip potential. I spent two weeks exploring the province, in search of the best places in Alberta to visit. These are my top 15 picks!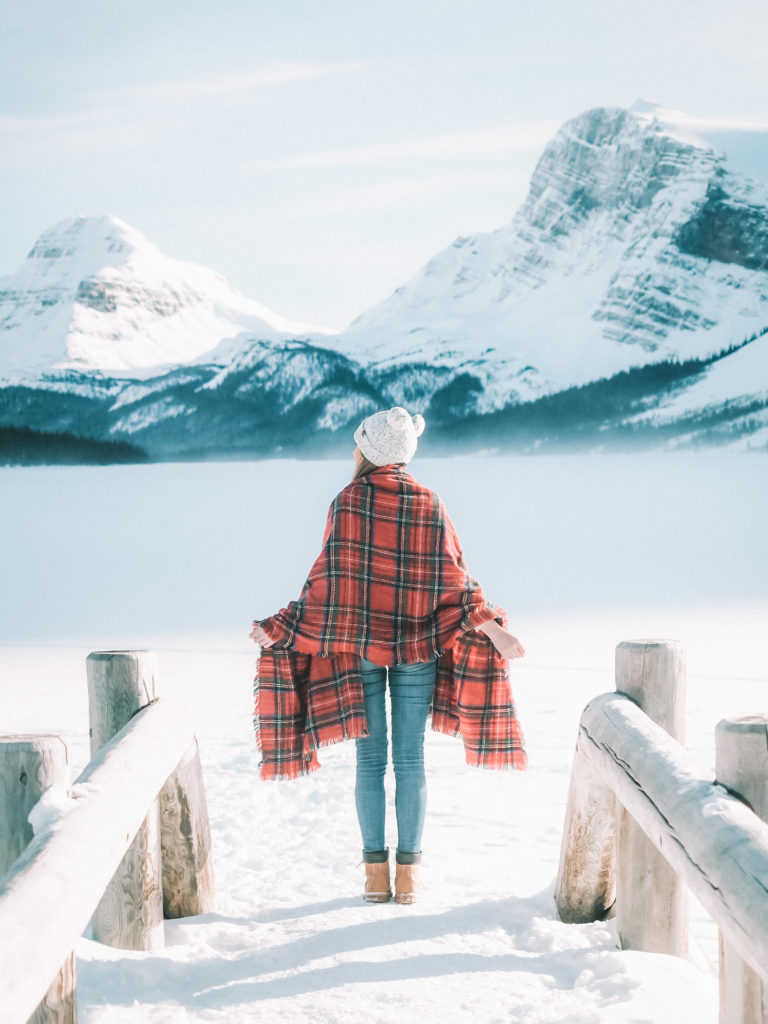 1. Bow Lake
This small lake in western Alberta is one of our favourite sites, especially because it is so underrated. There are endless lakes to explore throughout the province but for some reason, Bow Lake remains one of the least visited. The lake is a pristine shade of blue in the summer time and throughout the winter, is covered in a deep blanket of snow.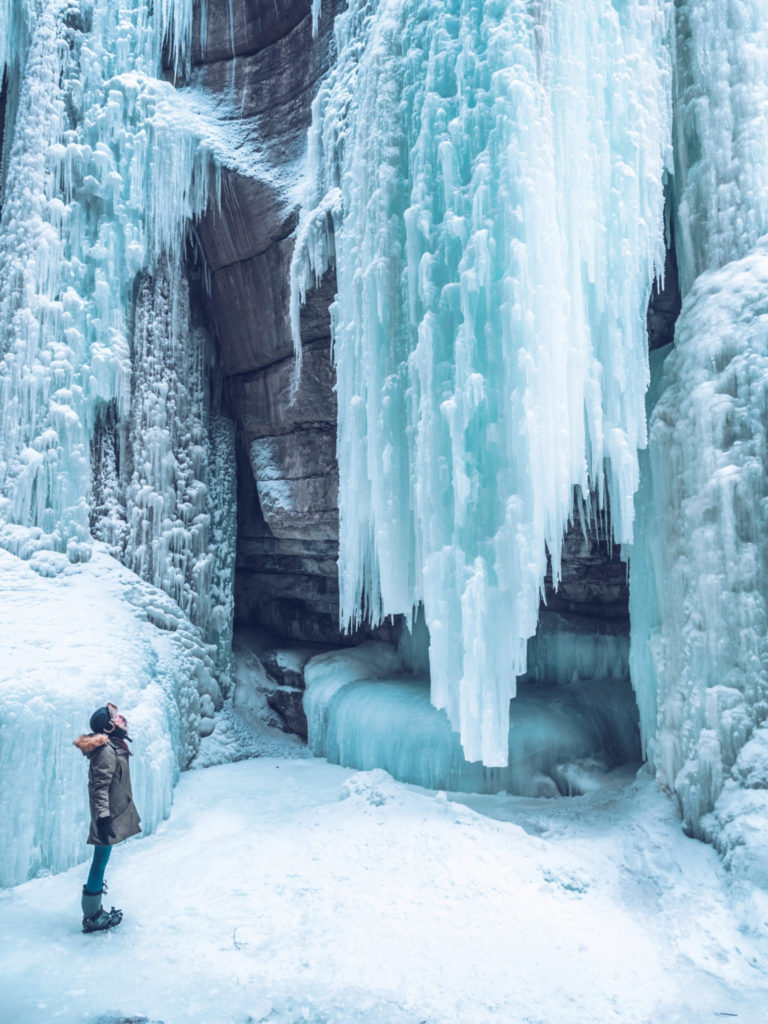 2. Maligne Canyon
This beautiful slot canyon in Alberta is best visited in winter for a dramatic scene that is difficult to believe with the naked eye. I would recommend joining a guided tour for the hike, as the canyon requires ice cleats to visit and can be dangerous if you don't know where to walk. It is equally beautiful in the summer time, however there is something so special about seeing the waterfall frozen in time.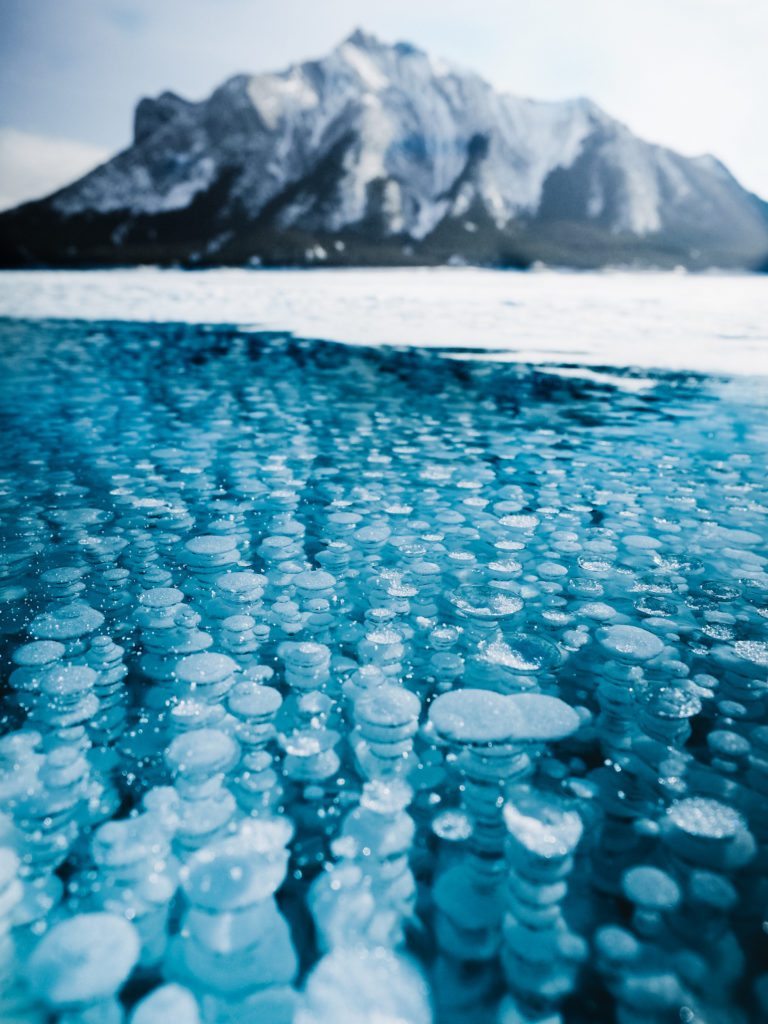 3. Abraham Lake
The natural phenomenon of frozen methane bubbles at Abraham Lake is easily one of the best natural sightings I have had over the years. The bubbles freeze alongside the lake and it creates an incredible sight with dramatic mountain landscapes as the backdrop. You can also skate on the lake so be sure to pack accordingly!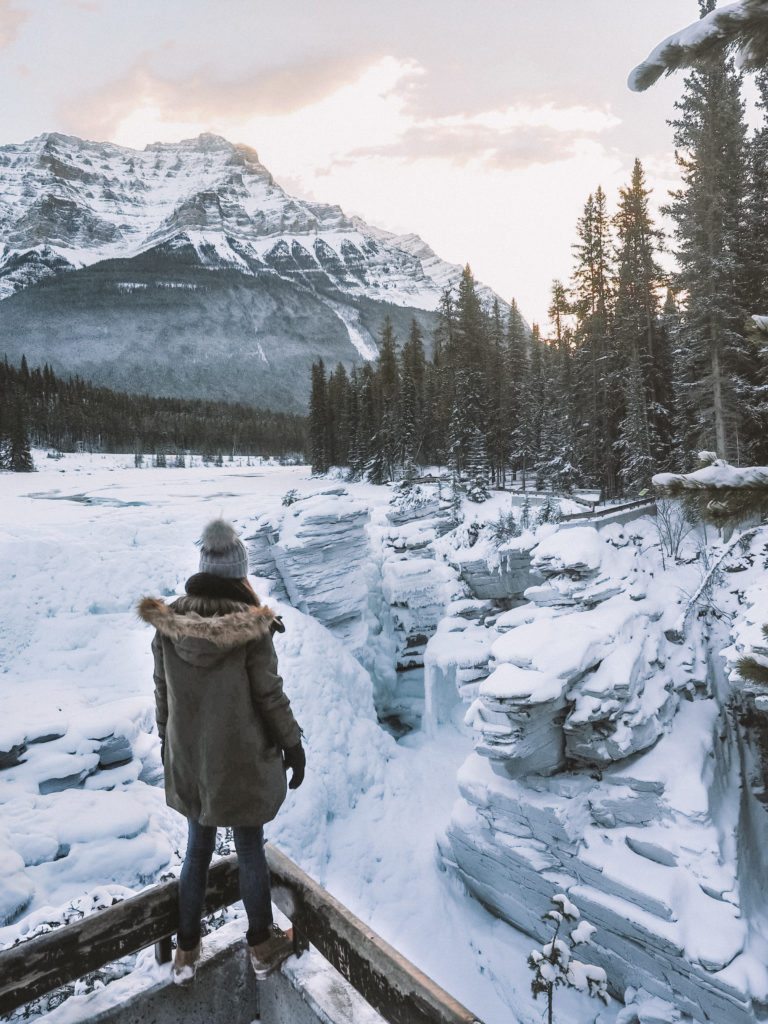 4. Athabasca Falls
Athabasca Falls is one of the first stops on the Icefields Parkway if you are travelling southbound from Edmonton to Calgary. Seeing frozen falls is just as beautiful as you would imagine and covered in a deep layer of snow, this was one of my favourite spots to visit in al of Alberta.
Read more: The best stops on the Icefields Parkway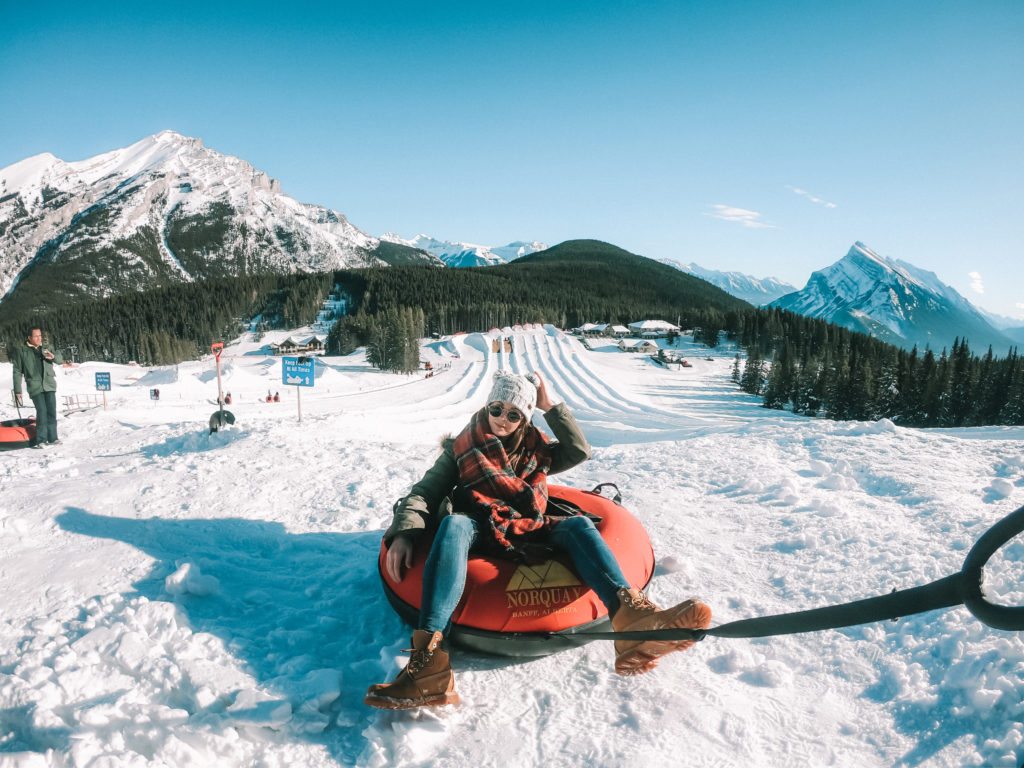 5. Go Tubing at Mt. Norquay
There are plenty of winter activities on offer in Alberta but one of the most underrated is to go tubing at Mt. Norquay. Sliding down the ice is as fun as it looks: especially if you're a big kid at heart!
6. Banff
Banff is a ski resort town located inside the Banff National Park. It is an incredibly popular spot to visit year-round, especially for young people venturing to Canada as an overseas gap year. In fact, I met more Australians in Banff than I did Canadians! The town is much bigger than I had imagined: with shops, restaurants and many winter sports shops renting and selling gear. This is a great place to base yourself if you wish to ski the nearby slopes.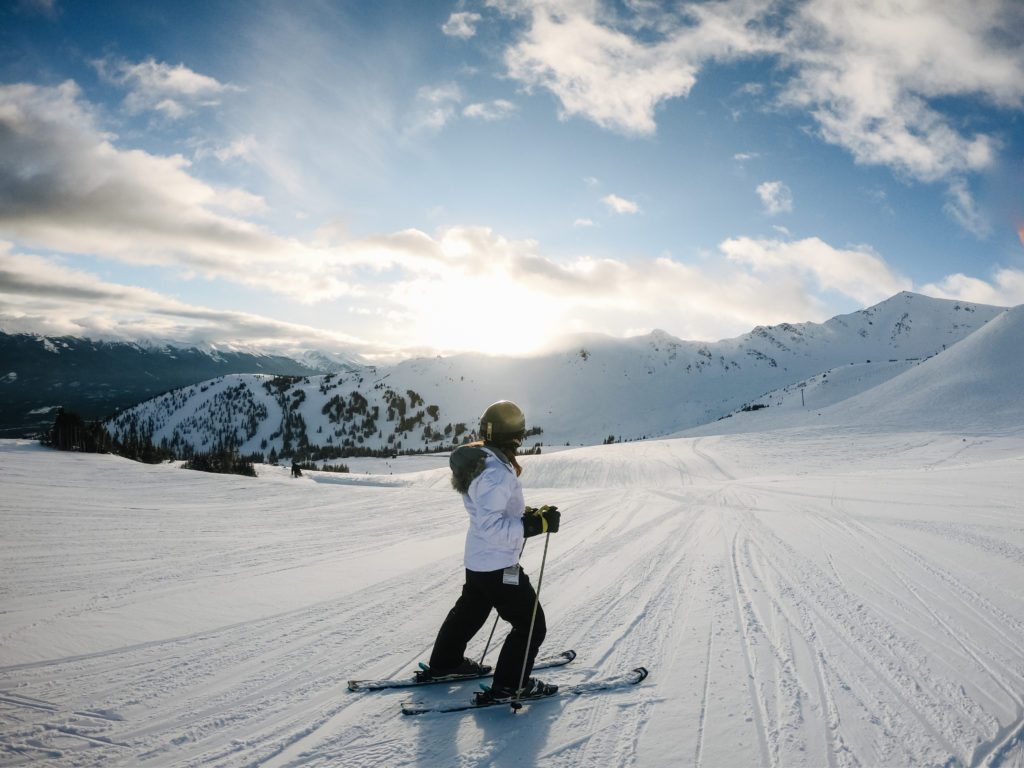 7. Jasper Ski Field
As much as I loved Banff, I loved Jasper even more. Jasper is a much smaller ski resort town and reserved mostly for locals. The ski slopes are much quieter and equally as impressive. Because the slopes are quieter and mostly enjoyed by locals, the lift prices are also quite a bit cheaper.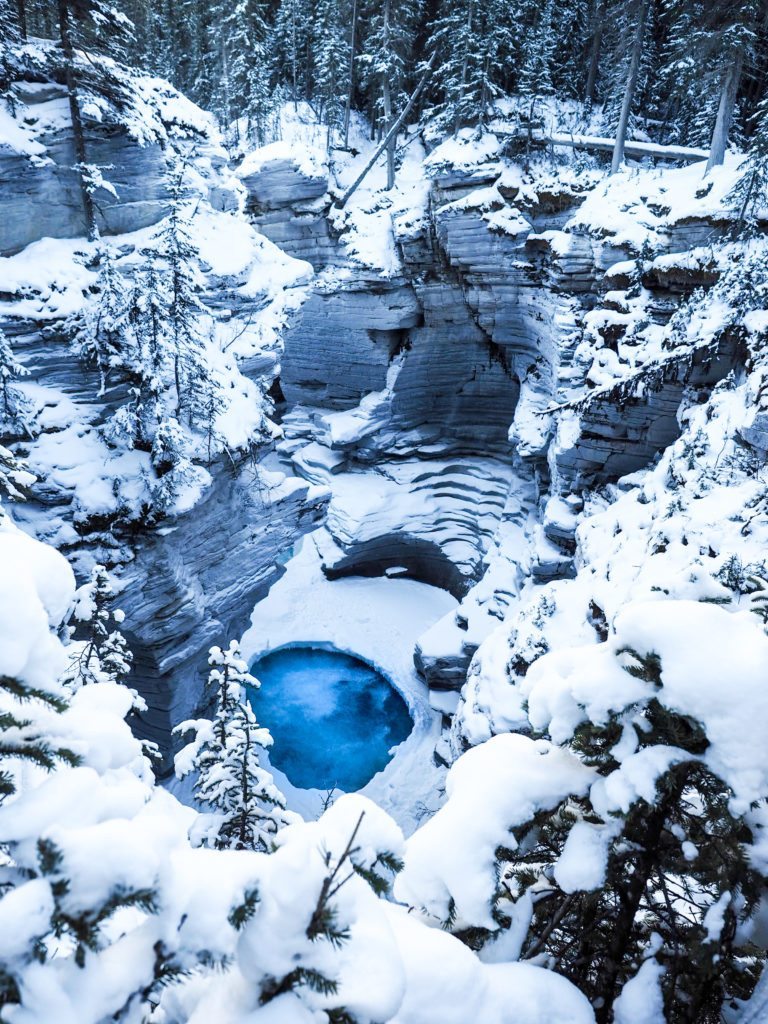 8. Athabasca Glacier
While you are visiting the Canadian Rockies, be sure to stop at the Athabasca Glacier. This is the most visited glacier in North America, mostly due to its direct access. You won't need to walk far from the car park to visit.
9. Edmonton Ice Cave
Before my journey through Alberta began, I flew into the capital city of Edmonton. One of my favourite things to do in Edmonton was to take a fat tire bike tour to the Ice Caves, a man-made attraction that exists every year through winter.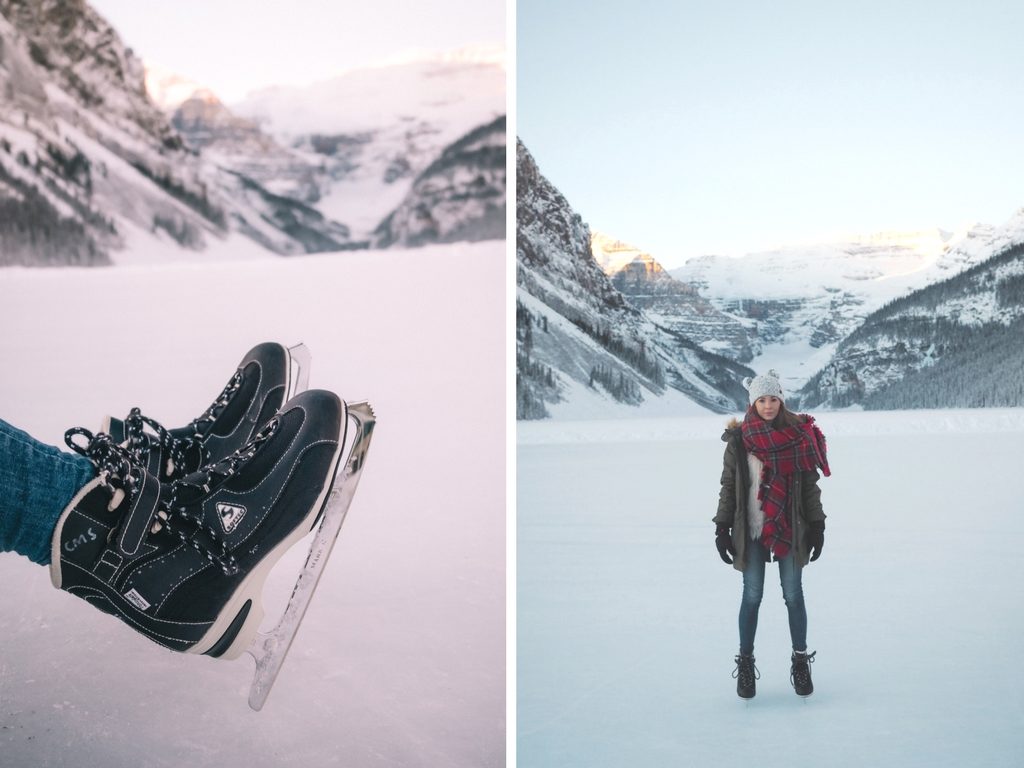 10. Lake Louise
No list of the best attractions in Alberta would be complete without mention of Lake Louise. I was lucky enough to stay at the Fairmont Chateau Lake Louise and spend a few days here during winter. The lake is more popular through the summer months, however, there are some great winter activities on offer, too. Ice skating on Lake Louise was one of my fondest memories of my time here in Alberta.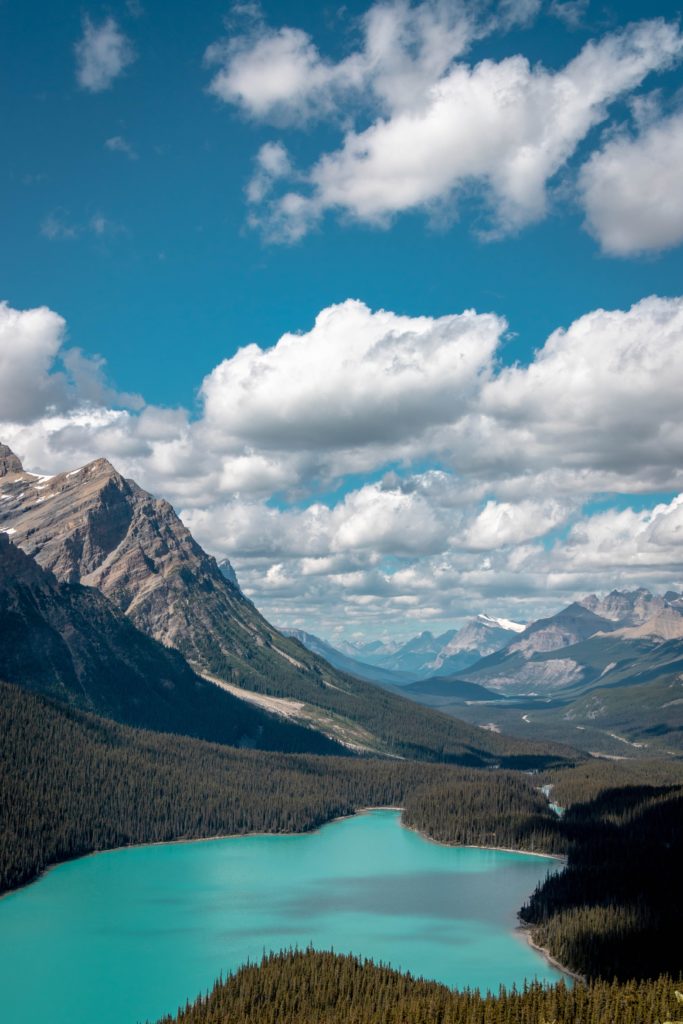 11. Peyto Lake
This glacier-fed lake exists inside Banff National Park and has quickly become the poster child for the region. Peyto Lake is a beautiful turquoise colour in the warmer months and through winter, it is even more surreal. If you are up for a hike be sure to make your way to Bow Summit and see the lake from above.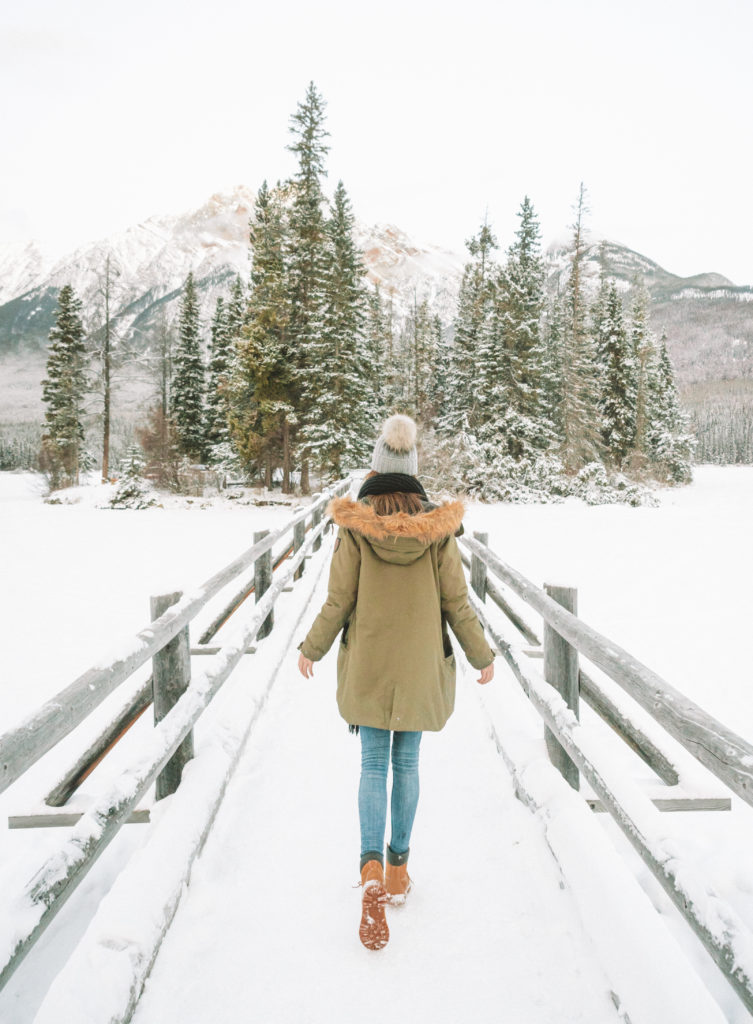 12. Pyramid Lake
Pyramid Lake is not too far from the town of Jasper and is a beautiful photo opportunity for the photography enthusiasts among us. There is an iconic wooden bridge leading to a small island where you can get this shot.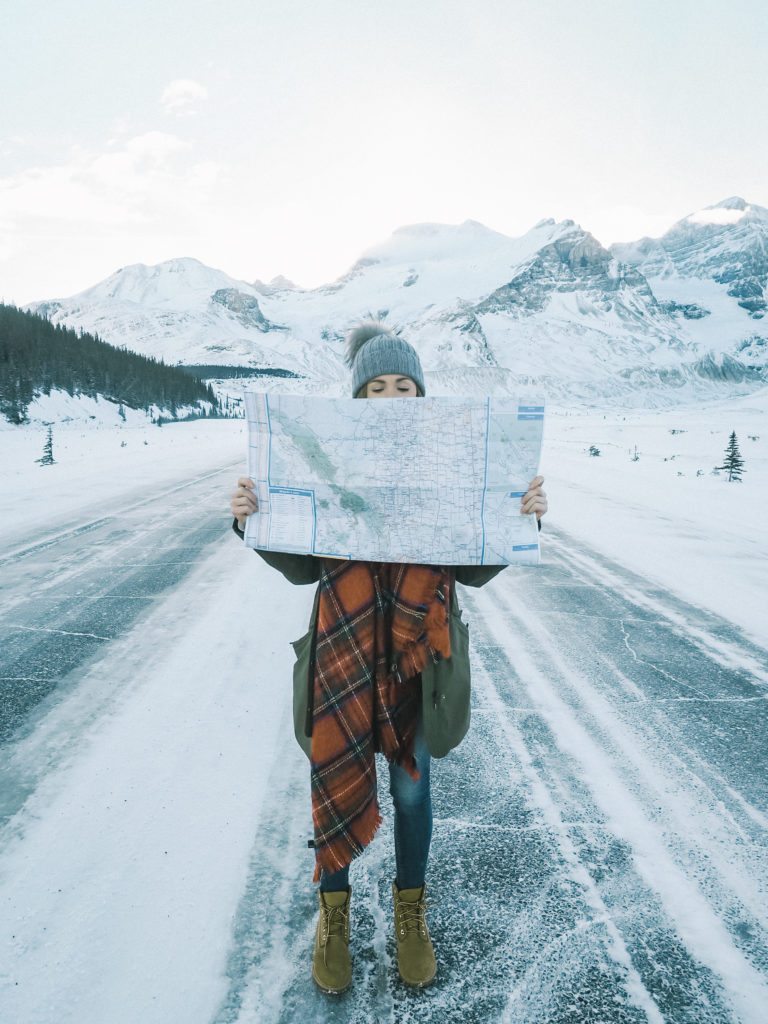 13. Icefields Parkway
Sometimes it is not the destination, but the journey that really makes a trip. If you are visiting Alberta you will no doubt travel along the Icefields Parkway. The stretch of road takes around 3 hours to drive in full during the warmer months, however, during the winter you will want to take it a bit more slowly. There are also a lot of places to stop and take photos (many of which are listed here), so you may want to break up the journey over a few days.
Read more: The must visit stops on the Icefields Parkway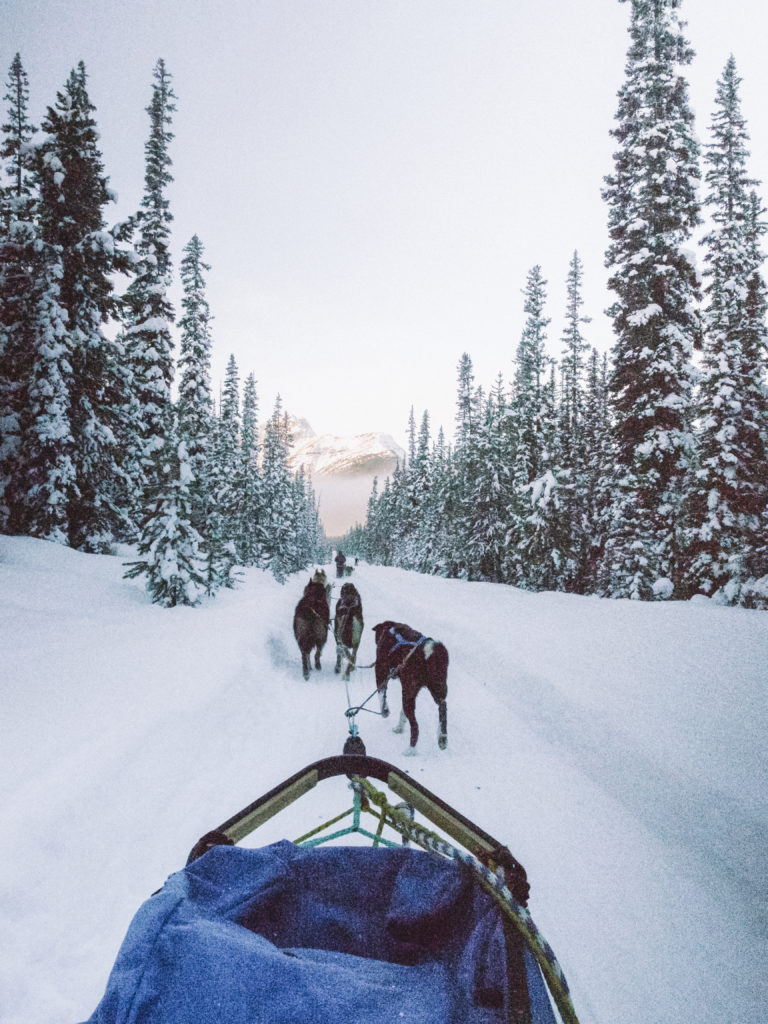 14. Dog Sledding
Another great winter activity is to meet the local K-9 population of dog sledding champions! These beautiful creatures are enthusiastic about hosting their guests and it is a great way to better understand the culture of the North. Kingmik run tours from Lake Louise throughout the winter season.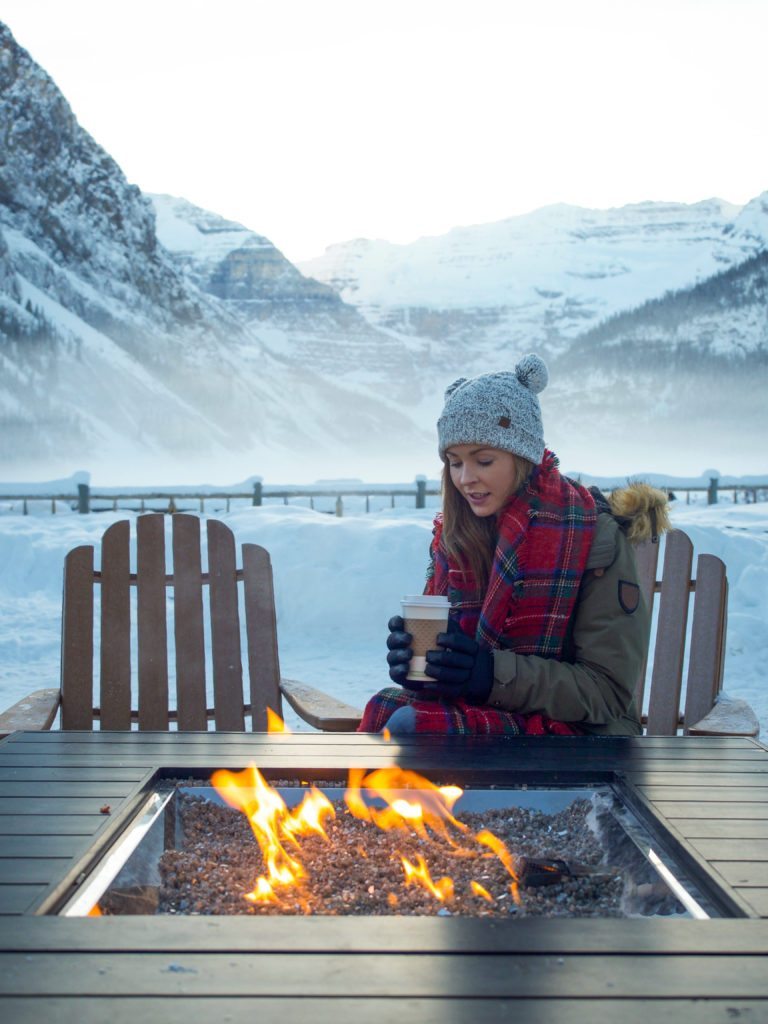 15. Stay at the Fairmont Chateau Lake Louise
If your budget allows for a night of luxury, consider splurging on a night at the Fairmont Chateau Lake Louise. This beautiful old hotel has been welcoming guests since 1890 and is an experience in itself. There are plenty of attractions inside and outside of the hotel, so this is the perfect place to base yourself overlooking Lake Louise.