Arizona lies in the heart of the American Southwest and is without a doubt one of my favourite of the United States to explore. We're bringing you the best places in Arizona from start to finish, so buckle up for one helluva adventure! You might wish to rent a car for the journey as many of these destinations are long road trips apart. However, that is the beauty in a visit to Arizona's best places: it is the journey that matters most.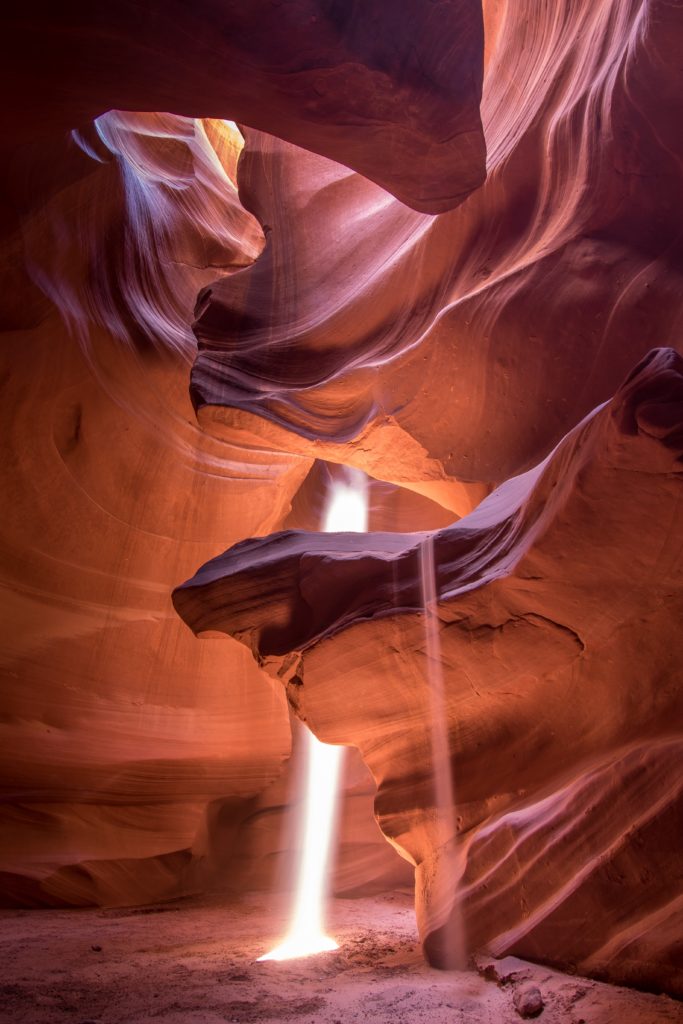 1. Antelope Canyon in Page
Antelope Canyon was probably my favourite place to visit in all of Arizona. The slot canyon in Northern Arizona is a special place located in Navajo Nation and has quickly become one of the state's most visited attractions. We chose to stay at a quaint Airbnb just outside of Page and departed on a morning photography tour the next day. After the tour, we drove the short journey over the border to Utah and before we knew it, we were in Zion National Park!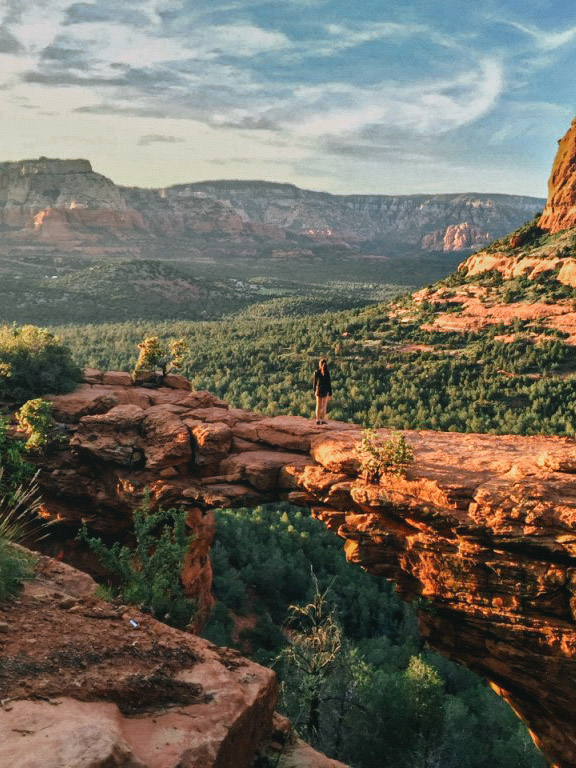 2. Sedona
Sedona is the kind of town you could spend two weeks in and still want more. This charming oasis in the heart of the southwest has become a haven for yoga retreats and the like. There are endless eateries for vegans and vegetarians, as Sedona has really made its mark as a health retreat location for visitors from across the United States.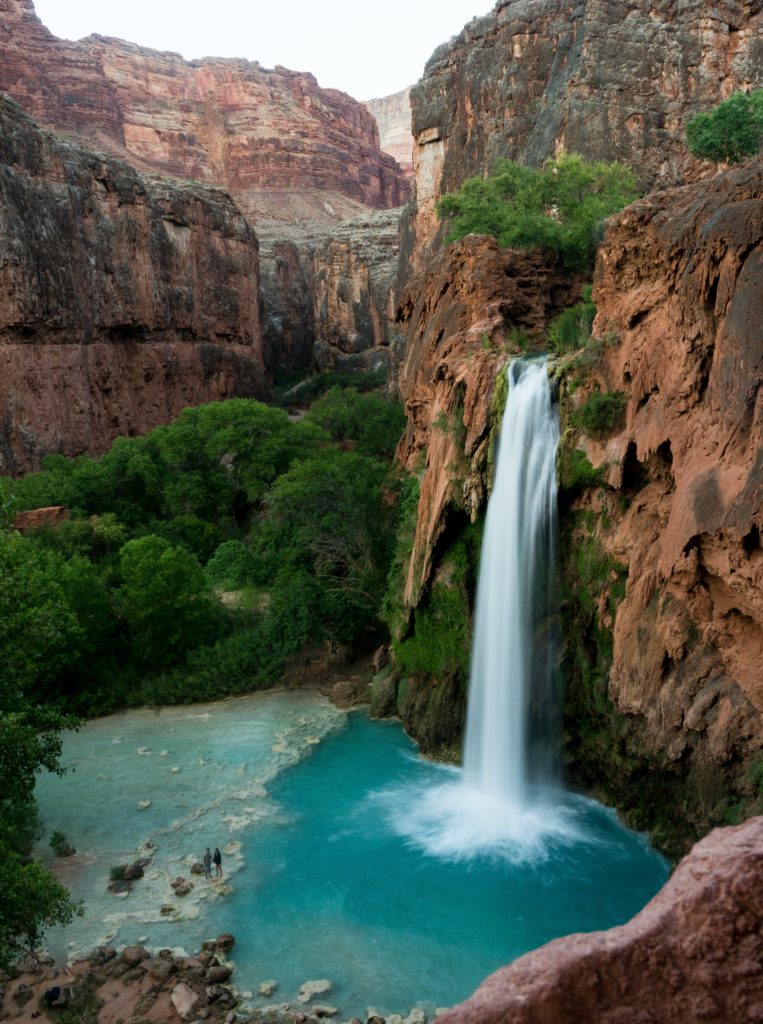 3. Havasu Falls
This ethereal waterfall location in Arizona is one of the most sought after locations in the Southwest, mostly because it is difficult to reach and you need a permit to visit. The main consideration when planning a trip to Havasu falls is to plan in advance. Permits are hard to come by, limited and the hike to the falls is strenuous. But this shouldn't turn you off: it should make this destination all the more exciting for you! Imagine a place where tourists can't visit freely and visitations are limited… sounds like heaven to me! If you are serious about visiting, this post offers all the information you need to visit Havasu Falls.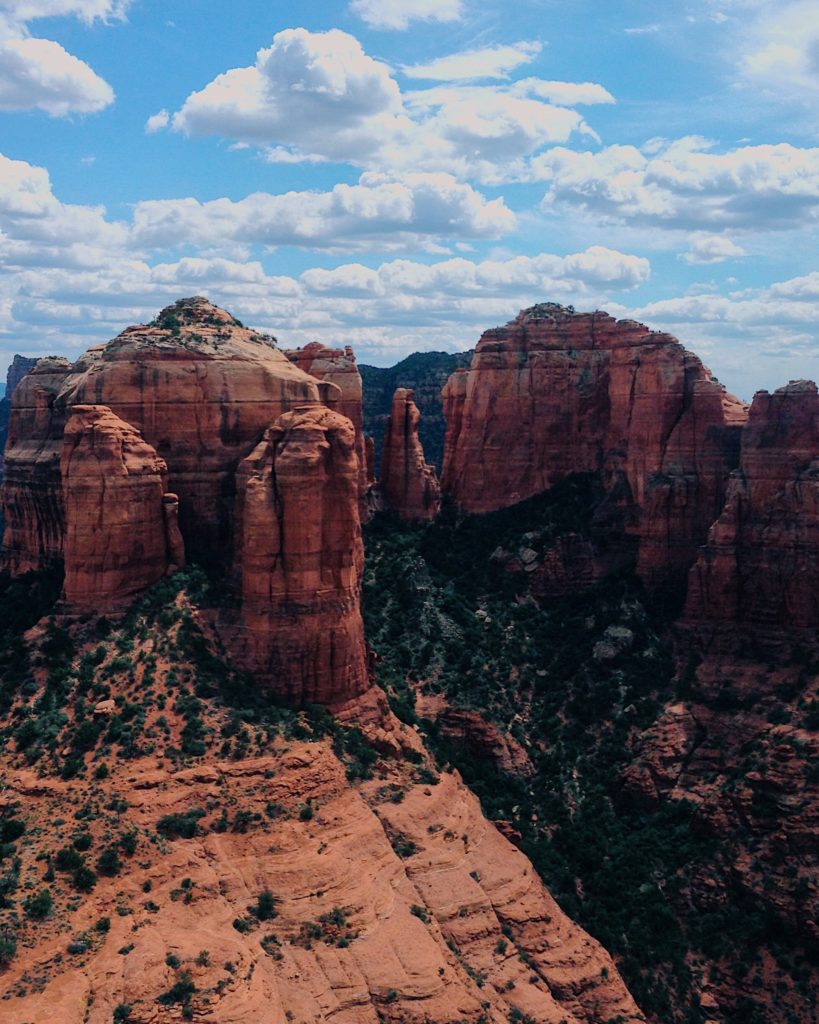 4. Monument Valley
This red sand desert in Arizona is easily one of the most photogenic locations in the Southwest. It is frequently used as a filming location for Western films and with just one look at those landscapes – it isn't hard to see why! Monument Valley is located in the North of Arizona, close to the border with Utah.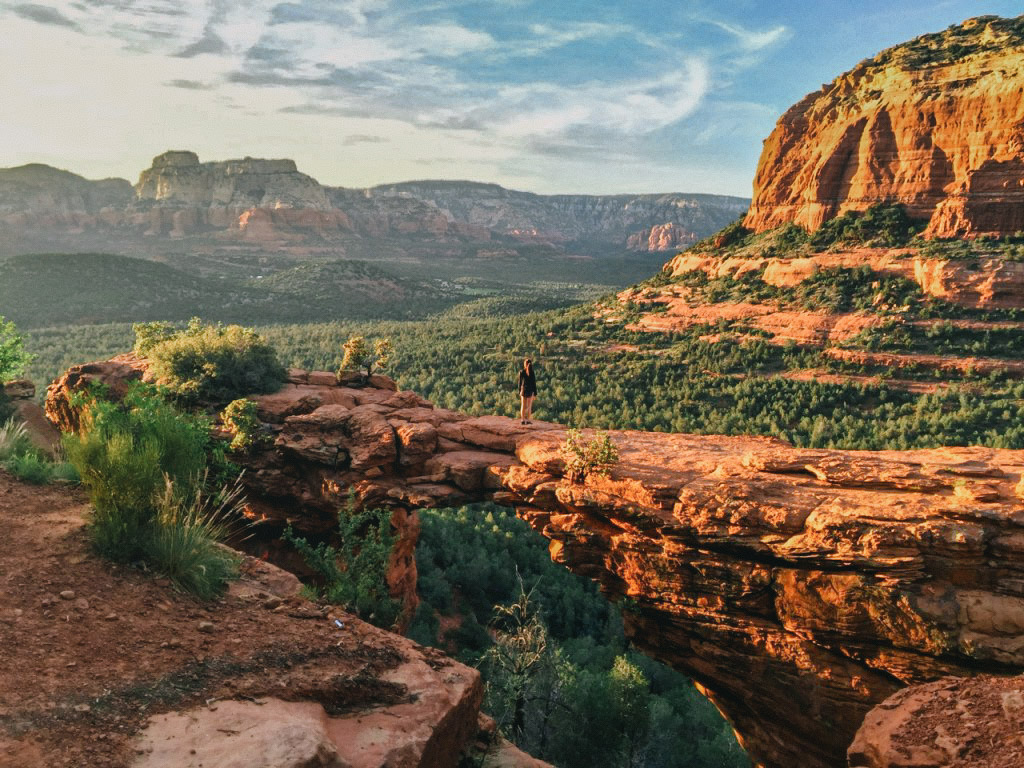 5. Devil's Bridge
As one of the must-do hikes in Arizona, Devil's Bridge was as iconic as I had imagined. The hike from the parking lot is short and easy, so this is a great choice for a pre-sunset activity if you're looking to maximise on that golden hour glow.
6. Horseshoe Bend
I'll never forget when I first saw a photo of horseshoe bend. Back then it wasn't nearly as popular as it is today, so be prepared for crowds if you are planning a visit. Despite its newfound popularity, Horseshoe Bend remains one of the most beautiful photographic locations in Arizona. It is located a short drive outside of Page, so a great location to combine with Antelope Canyon.
7. Painted Desert
Not too far from its more famous counterpart The Grand Canyon, Arizona's Painted Desert is an unforgettable location. It is most easily accessed in the north portion of Petrified Forest National Park.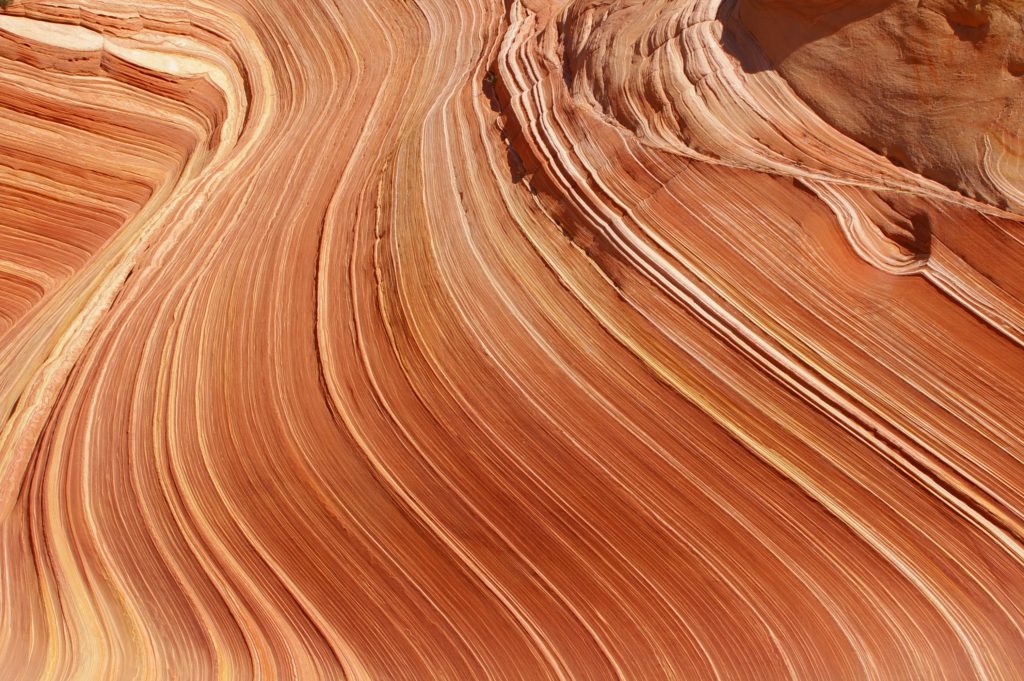 8. The Wave
This sandstone rock formation is so beautiful to the eye, it is hard to believe it is real. This is another great location for photography enthusiasts and due to its location (near the northern border with Utah) it is easy to access. The Wave is best to combine with a visit to Antelope Canyon and Horseshoe Bend.
9. Cathedral Rock
Back in Sedona, you might be realising by now there are endless hikes on offer in this small town that packs a punch for adventure. Cathedral Rock is a natural sandstone butte in the Sedona skyline and a great hike if you have more time in the area.
10. Saguaro National Park
It is difficult to imagine Arizona without a cactus or two in the landscape, but the good news is you don't have to. Saguaro National Park is the best place to see these huge beauties in the flesh and is just a short drive from Tucson.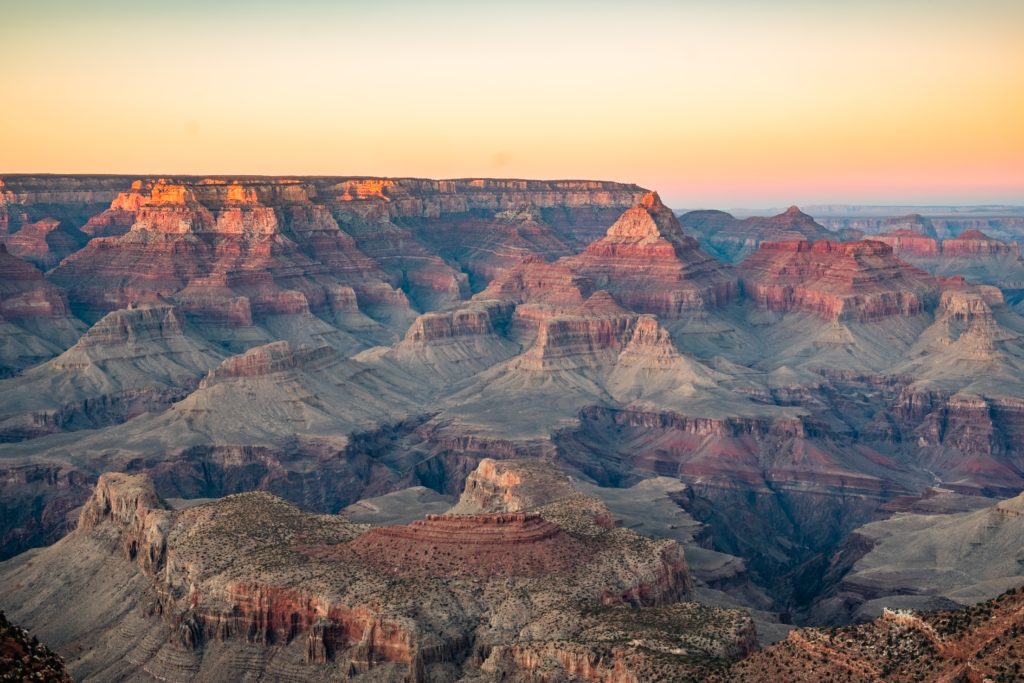 11. Grand Canyon
You didn't think we forgot, did you!? Grand Canyon is of course the most visited and highest rated tourist attraction in Arizona. It is, however, very popular. For that reason while we are happy to deem it worthy of a visit, be sure not to think this is all there is to Arizona! If you can time your visit for the last couple of hours light in the day, you will be able to see her in all her glory.
12. Bell Rock
If you have more time in Arizona, consider making your way to Bell Rock for a short 0.75 mile hike from the parking lot. Bell Rock has an elevation of 4,919 feet at its summit and is a great night time hike for the adventurous among us.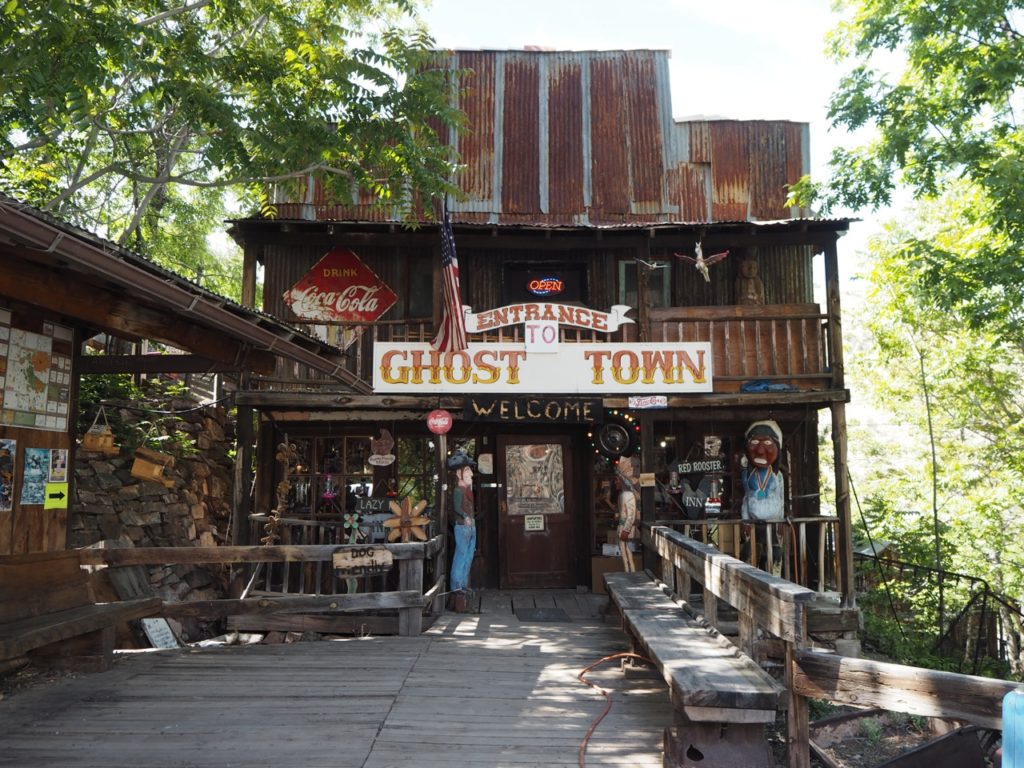 13. Jerome Ghost Town
For something a little more offbeat, consider dropping into Jerome – infamously known as Arizona's ghost town. The town itself operates like an ordinary town in the middle of nowhere, but the Ghost Town is an abandoned car yard with all the eery vibes you could imagine!
Image credits: (1) Madhu Shesharam, (2) World of Wanderlust, (3) Evan Sanchez, (4) Unsplash, (5) World of Wanderlust, (6) Quentin Dr, Steve Arrington, (9) Justin Beck, (10) karl-magnuson, (11) Alan Carillo, (12) Darryl Brian, (13) World of Wanderlust