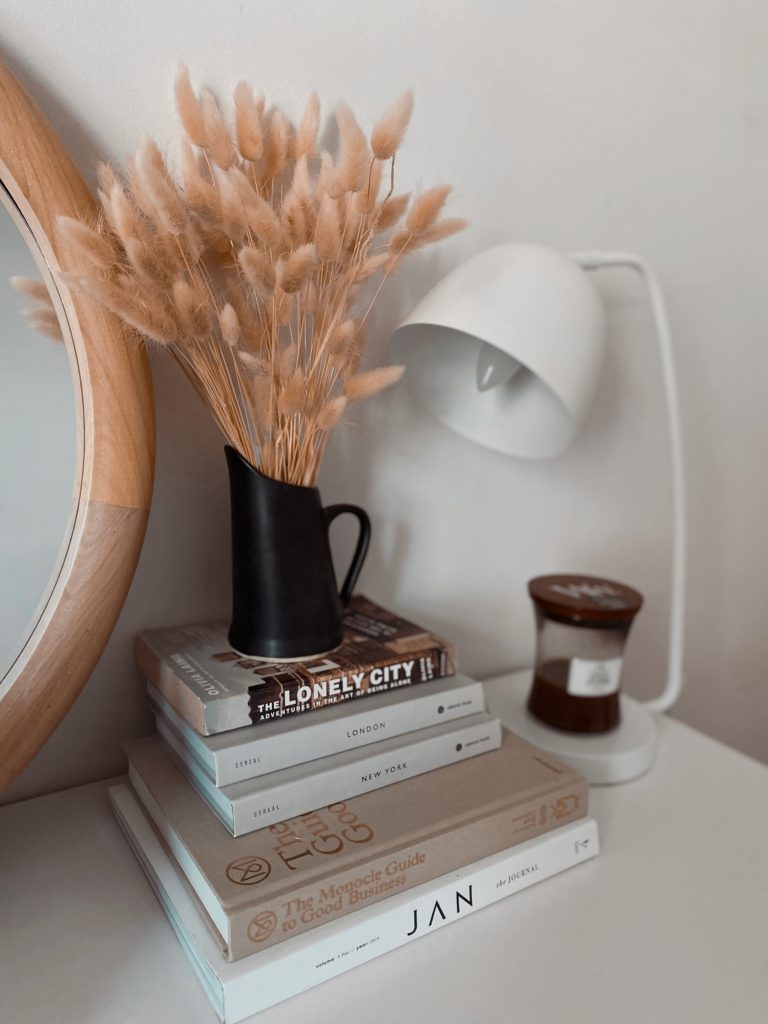 1. Pretty Big Deal
If this is your first time hearing about the Pretty Big Deal podcast, I urge you to stop what you're doing and download an episode now. This podcast interviews the host's (supermodel Ashley Graham) famous friends who are – you guessed it – a pretty big deal. The show has some pretty big names in the entertainment industry including Demi Lovato and Sophia Bush.
Favourite episode: Shay Mitchell
2. How I Built This
Guy Raz began one of the most successful podcasts for entrepreneurs titled "How I Built This". The interviews are with tech founders, startup success stories and more incredibly interesting success stories. There are some big name interviews with companies like AirBnB, Ben & Jerry's, Wikipedia and more.
Favourite episode: AirBnB Joe Gebbia
3. The School of Greatness
Another one of my favourite podcasts to binge on is The School of Greatness by Lewis Howes. There are some pivots from the core theme of business into topics like self growth, loving deeper and leaving a legacy.
Favourite episode: 151, What holds us back from having it all
4. The Tim Ferriss Show
I think the Tim Ferriss Show was the first podcast I ever listened to. After reading the 4-hour work week back in 2008 shortly after its release, I became hypnotized by the idea of working less and achieving more. Fast track to the present time and I have adopted this style of thinking to my business. After eight years travelling solo, I've figured out a way to travel full time but keep my work flow constant. Cheers, Tim!
Favourite episode: Casey Neistat
5. The Minimalists
In a world obsessed with having more, we all feel a pull to live with less. This podcast is a really great insight into how we should aim to exist with less, rely on less and declutter not just our lifestyles but our mindsets.
Favourite episode: Busyness
6. How to Fail
Elizabeth Day has created one of my favourite podcasts of all time. "How to Fail" interviews successful people (who are mostly British) and discovers their three biggest failures in life. In true self-help fashion, these failures are often spun in a way that has pushed the interviewee to their success or help them grow as a person. It is easy to consume, Elizabeth is a great interviewer and the guests are always interesting.
Favourite episode: S7, Ep2 How to Fail: Malcolm Gladwell
7. Ted Talks
This list would be incomplete without mention of the most inspirational talks of our time. Of course, I'm talking about Ted Talks. There are too many great talks to list them all, so we've picked our standout favourite.
Favourite episode: Simon Sinek's "Find your Why"
8. The Art of Charm
When it comes to life coaching and the art of persuasion, this podcast really has it covered. With hundreds of episodes and a unique offering of guests, The Art of Charm covers human dynamics, relationships, and becoming your best self.
Favourite episode: 605: Scott Adams | Master Persuader
9. The Ziglar Show
With over 45 million downloads, the Ziglar Show is one of the most listened to podcasts in the self development space. The podcast covers everything business, sales, professional performance, and the Zig Ziglar legacy of, "You can have everything in life you want, if you will just help enough other people get what they want."
Favourite episode: Determine your habits and why and succeed
10. Startup
Interested to know what it really takes to produce a successful startup? This podcast is the pick for you. If you have an idea you're trying to get off the ground, the Startup podcast is a great starting point.
Favourite episode: Arlan Hamilton 1: Silicon Valley, By Invite Only
11. Masters of Scale
Once your idea is off the ground and starting to gain traction, your next port of call is to scale. Masters of scale interview some really interesting entrepreneurs like AirBnB co-founder Brian Chesky.
Favourite episode: Handcrafted with Brian Chesky
12. The Growth Show
Another great podcast exploring growth and strategy of startups is The Growth Show. Each episode of The Growth Show explores the inspiring stories behind how people grow a business, an idea, or a movement.
Favourite episode: How Piera Gelardi is refining 29 rooms
13. This Week in Startups
If you're looking to keep your finger on the pulse and know what is happening in the startup space, this is the podcast for you. This week in startups features a running highlight of the startup space and ones to watch. Landing a spot on this podcast will gain the attention of potential investors and early adaptors.
Favourite episodes: Episode 864
14. The Goal Digger Podcast
Jenna Kutcher's podcast is a rapid way to inspire your ideas and force you to think outside of the box. The podcast shows you how to dig in, do the work, and tackle your biggest goals along the way.
Favourite episode: Lara Casey: Goal setting for people who hate goal setting
15. The Side Hustle Show
You know what this podcast is about by the title, but what makes this one of the best podcasts to inspire? We are firm believers in the side hustle, you can read about our side hustle here. This show is a great insight into how to get a side hustle started and a raw look at the finances behind them.
Favourite episode: 142: $5k per Month Blogging Case Study