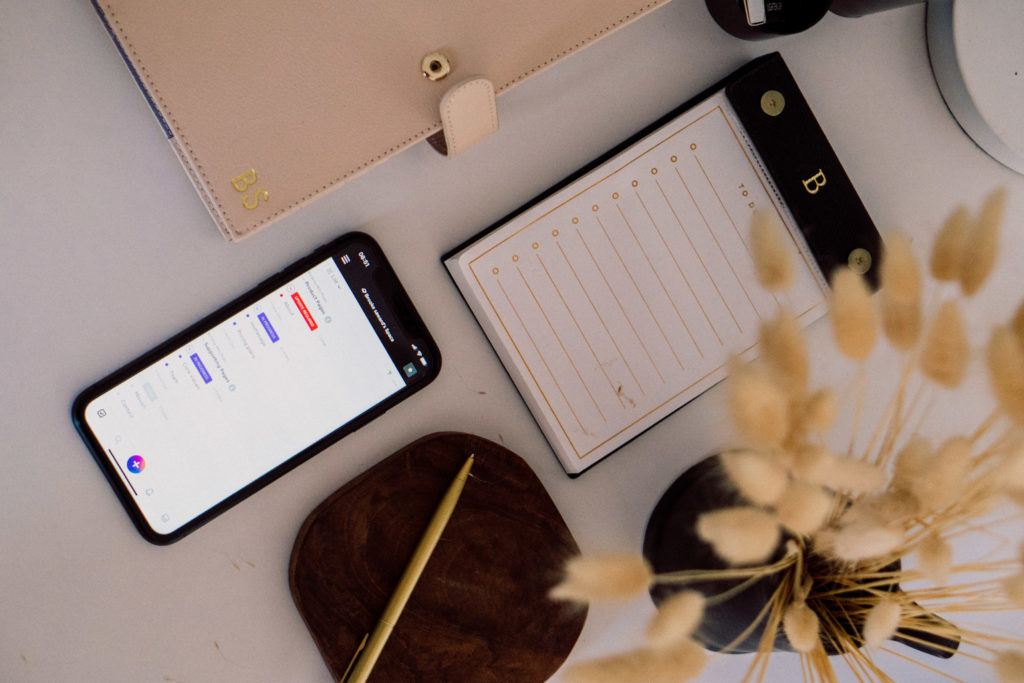 Found yourself working from home all a sudden? Same here. But in fact, I've been working from home for the last eight years. All with the help of the best productivity apps on the market.
When I say home I mean wherever I'm resting my head, as I have been travelling non-stop for most of those eight years.
Over this time working for myself, I've found some of the best productivity apps on the market. What's more, most of them are free.
These are the best productivity apps to instantly make you more successful. For the full run down on each of them, keep scrolling.
Evernote
Clickup
Milanote
RescueTime
CamScanner
Google Drive
1Password
Grammarly
24me – personal assistant
Trello
Google Calendar
Deep Work
Serene
Todoist
Slack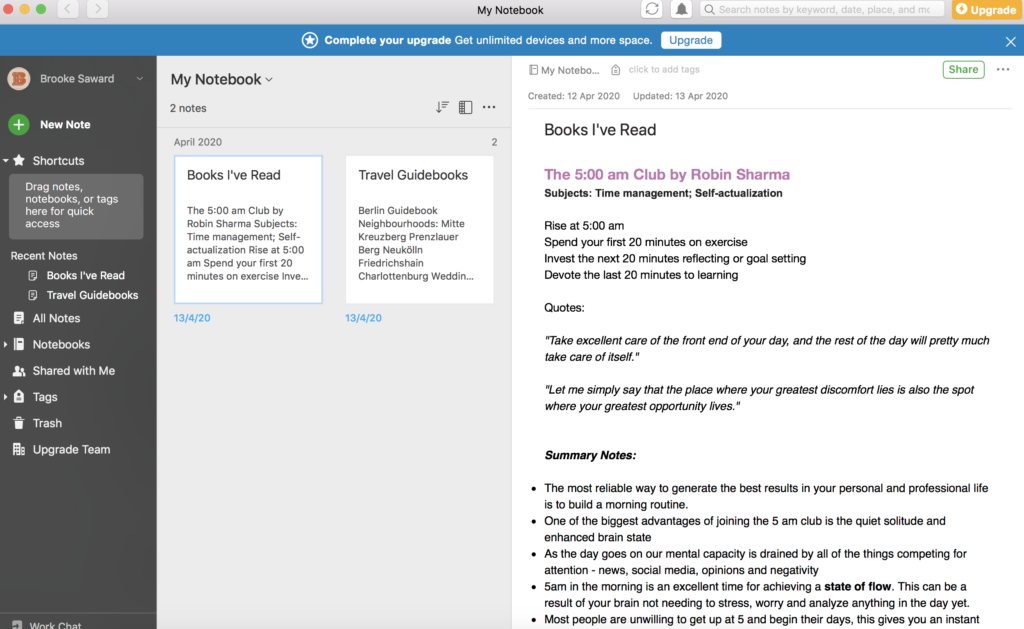 The Best Productivity Apps
Evernote
I don't want to sound dramatic but Evernote changed my life. If you've joined the book club newsletter, you'll know by now that I do a lot of reading. Evernote is the best app I have found for note-taking and it is where I write all my book reading notes.
Read more: Books we're reading now
Clickup
Managing a team or a fan of personal to-do lists? Clickup is the perfect hybrid of the two. This platform allows you to create tasks, track them, comment on their progress and more. Clickup is probably the most beautifully designed project management app on the market. It has a suite of features you need to manage teams and is designed in a simple, easy to use format.
Milanote
I only recently discovered Milanote and suffice it to say I am hooked. This app is prominent amongst the design community, as it is the ideal mood board builder. You can drag and drop photos, videos, fonts and quotes from the internet and use the platform to develop your brand identity. Milanote is offered on a Freemium scheme, so it is free for basic use.
RescueTime
If you spend too much time getting distracted by the internet, this app is for you. RescueTime allows you to track how many minutes you are spending surfing the web or using social media apps. You can even block apps you know will distract you during work hours. Best of all: its free!
CamScanner
Unless you grew up in the 80's, chances are you don't own a scanner. CamScanner is the millennial answer to unnecessarily bulky software and it comes in the form of an easy to download app. This app is offered on a Freemium subscription, so you'll have basic access without paying a premium.
Google Drive
I don't know where I'd be without Google Drive. First there was DropBox and then came WeTransfer, but the king of all cloud service document swapping would have to be Google Drive. The app is easy to use, free, and most people are already setup with a Gmail account.
I use this app to transfer photos and videos to clients seamlessly. The storage is however limited on the free option, so be sure to take regular stock of what is taking up space on your drive.
1Password
For a long time I tried keeping my passwords the same (rookie error). For an even longer time, I tried keeping track of them on a word document. 1Password is your answer to keeping track of your passwords and it is one of the safest options for doing so. The program is really easy to use and will help you keep on top of your logins.
The only catch? You'll need to remember the master password. Or, you can opt for facial recognition.
Grammarly
I have been using Grammarly for years and it has totally transformed the way I write online. This free to use Chrome extension will allow you to keep on top of your spellcheck, grammar and punctuation. It is free to install and acts as a free editor for your online articles.
24me
If you find yourself using one too many calendar apps (in my opinion that is any number higher than one), 24me is your answer. This calendar management system allows you to integrate all of your calendars in one place – including Google, Microsoft, Yahoo and more.
You can colour co-ordinate your personal, work and extracurricular activities for ease of use.
Trello
This app is the master of the to-do list apps. It is easy to use and completely free. I'd recommend Trello as an alternative to Clickup for personal users who don't need to manage a team.
Google Calendar
Speaking of calendars, there is one calendar app that I believe trumps them all. This time-management and scheduling calendar service is the easiest of all and great to use if you are arranging your meetings via Gmail. Better yet, it is free.
Deep Work
As far as procrastination stoppers go, Deep Work is one of the best apps to use to negate dead time. The way it works is that you write down your goals, the actionable steps it will take to get there, set the timer and you're off! The program will track your time and provide an analysis for each task.
Serene
Another great app in the same anti-distraction camp is serene. This app allows you to block sites that will block your productivity. It also provides some great additional features like focus music, countdown timers and regularly scheduled breaks. The reason why I love this app is its ability to schedule your day into blocks. This allows me to focus on one task at a time – one of my biggest struggles in productivity.
Todoist
If you want a simple to-do list on your phone, I'd recommend Todoist. The design is simple and easy to navigate, without compromising aesthetics. The main reason I love this app is to keep track of thoughts as they pop into your head. I have a terrible habit of thinking of a ground-breaking idea and a minute later, forgetting what it was. This app allows you to keep track of big ideas and the small every day tasks you need to complete that day.
Slack
Slack's byline is "where work flows". This app is great for teams who are accustomed to communicating through emails. Why? It allows for a more seamless, workable flow. You can loop in and out of conversations through the dashboard, as well as track the progress of your colleagues. As far as the best productivity apps go, this is a great option for small to medium-sized teams.