If you're visiting Tasmania and looking for the best restaurants in Hobart, you've come to the right place. As someone who grew up visiting Hobart many weekends of the year, I've tried my fair share of restaurants, cafes and casual eateris around the city. But these days, the stakes are higher. In recent years, Hobart has been playing catch up to the rest of Australia and in the blink of an eye, Hobart has become a foodie capital.
So if you find yourself in Hobart, these are the best restaurants you should try. From authentic Greek cuisine to a number of fusion restaurants, this is where you'll get the best food in Hobart.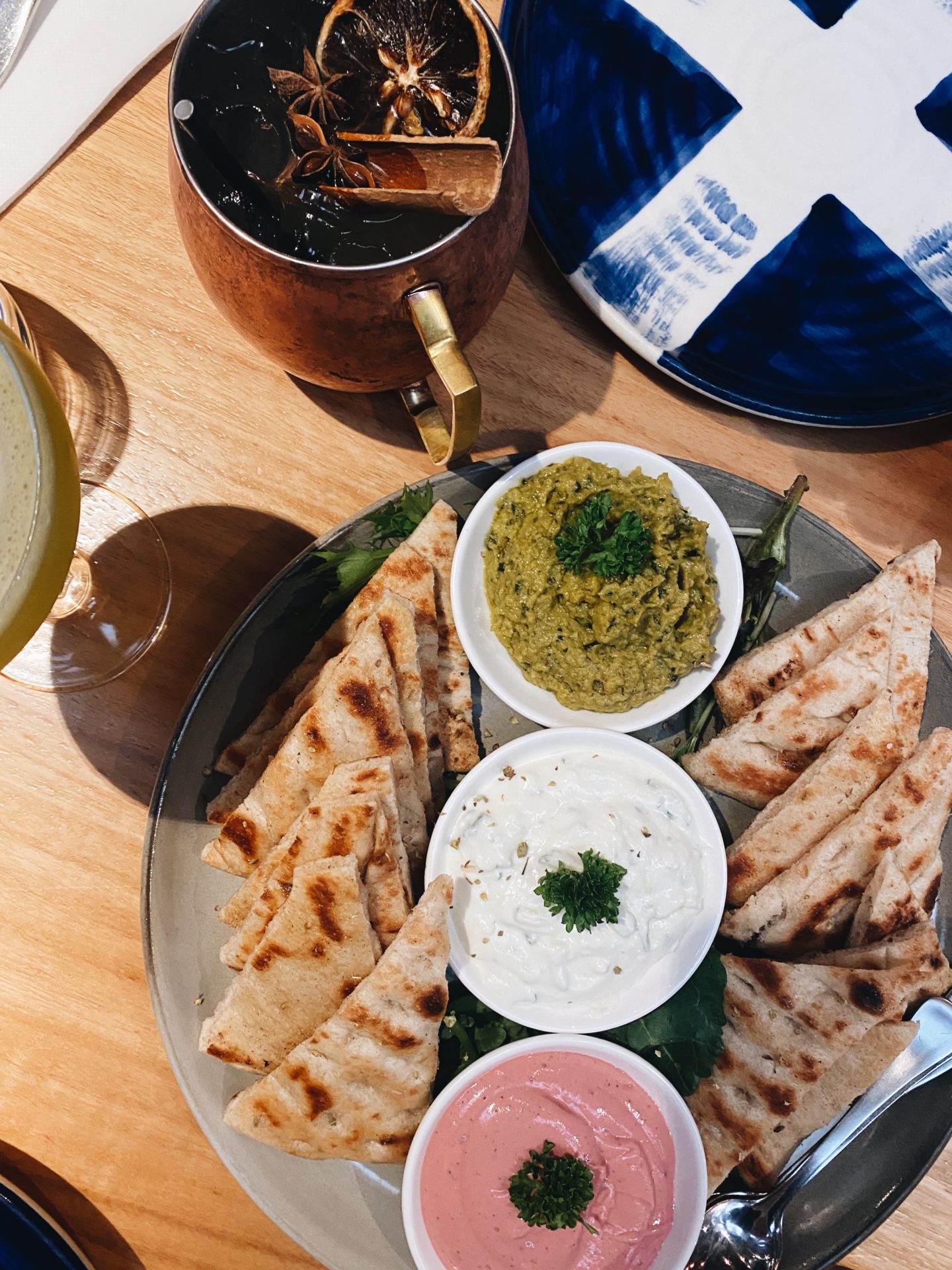 These are the very best restaurants in Hobart
Urban Greek
If you're missing Greece in the summer or just love yourself a traditional Greek feast, then look no further than Urban Greek in North Hobart. This open and airy restaurant has quickly become a favourite for locals in Hobart, plus is often considered a must visit for out of towners. Some of our favourites on the menu include the selection of dips (out of this world) and you can't go wrong with any one of UG's cocktails. For an immediate buzz, try their take on a Moscow Mule.
Location: 103 Murray St, Hobart TAS 7000
Phone: (03) 6169 1129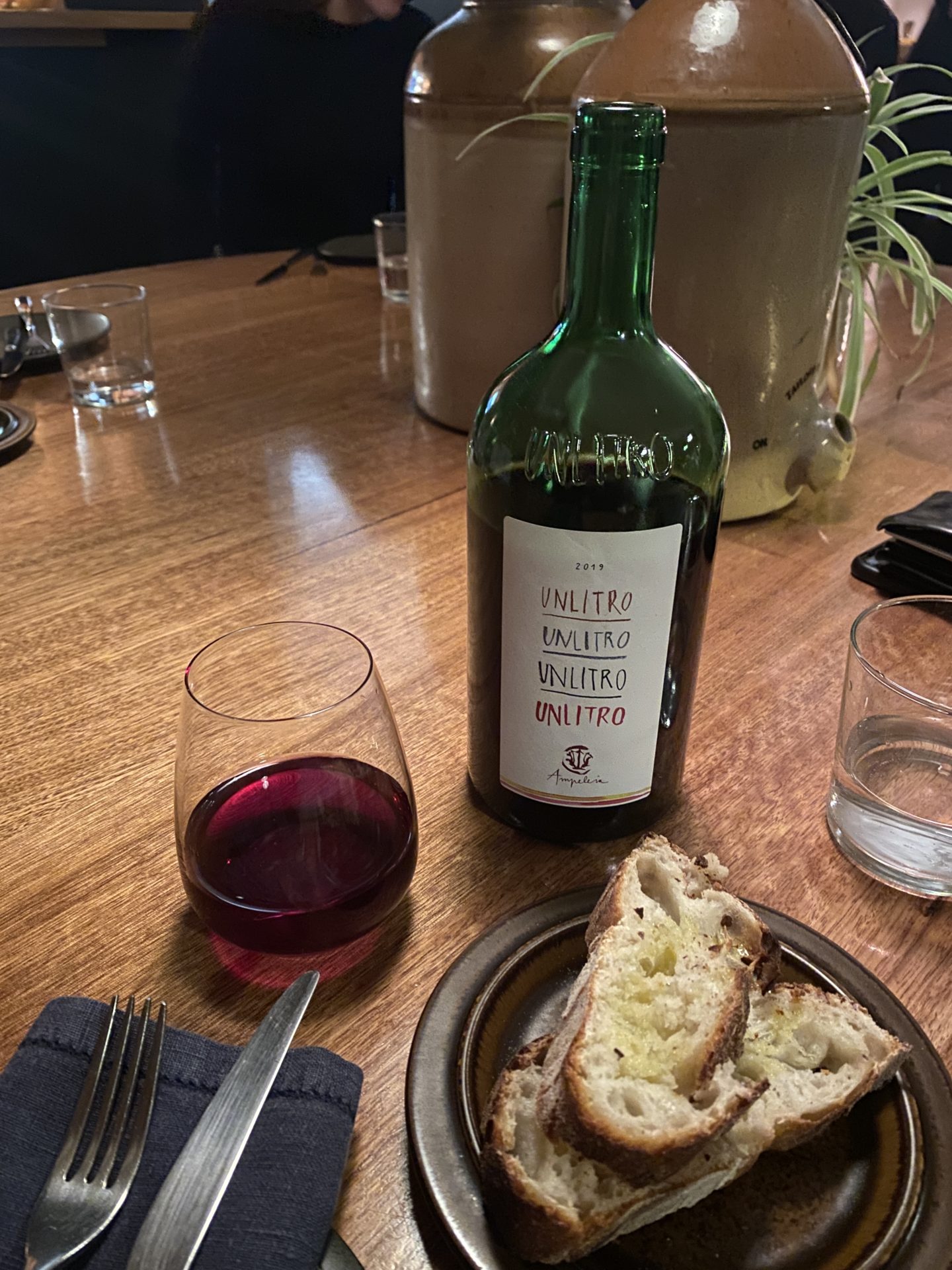 Templo
As far as the perfect date night goes, you can't go past Templo. This small and unassuming neighbourhood restaurant packs a punch for charm and character, offering some of the most inventive takes on old classics. Just be sure to book inadvance, as this is one of the most sought after date night locations in the city. And be sure to note if you prefer a private table, as many of the seating is shared to enhance the community experience.
Location: 98 Patrick St, Hobart TAS 7000
Contact: (03) 6234 7659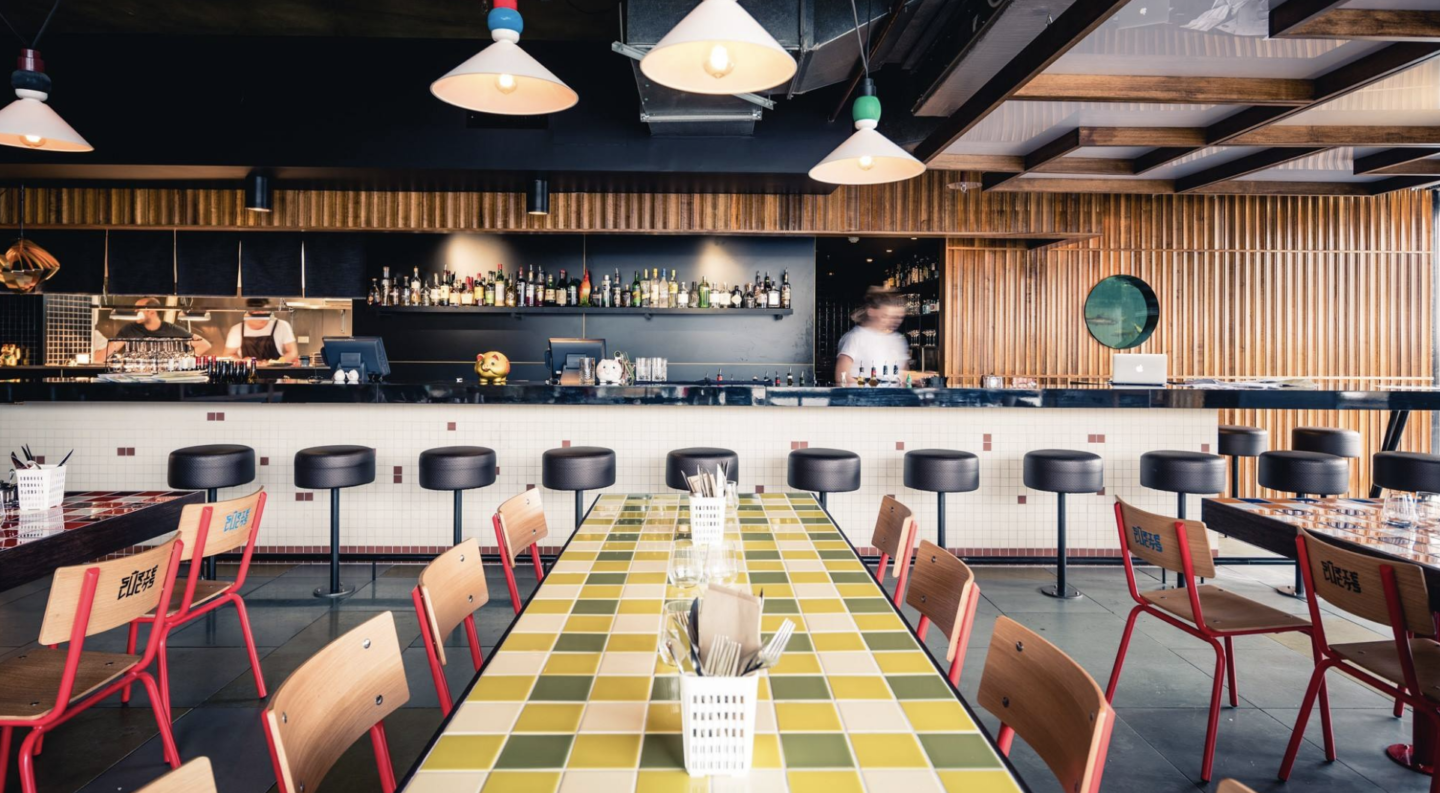 Suzie Lucks
For a Southeast Asian inspired menu that will leave your mouth watering (before the dish even arrives at your table), head over to Salamanca and snag yourself a table at Suzie Lucks. To start off, you'll be swept away by the inventive cocktails that are not just good to look at, but taste so good you'll want to try a few. As for the food offering, there are endless options on offer for dietary restrictions, all of which offer incredible flavour combinations you likely haven't experienced before.
Location: 2 Salamanca Square Battery Point, Hobart TAS 7000
Frank
Frank is Hobart's one and only Argentinean restaurant and with an enviable reputation many other restaurants could only dream of, you absolutely must stop by for a night at Frank Restaurant on Hobart's waterfront. The setting is dramatic and dark, with a maze of rooms leaving you guessing. But for an evening you'll never forget, this is where you should start the night. The menu is extensive and meat heavy, however also caters to vegetarians. So be sure to select a few share plates and dig in!
Location: 1 Franklin Wharf, Hobart Tas
Contact: (03) 6231 5005
Fico
There aren't many restaurants that offer as refined a product as Fico. This small establishment in Macquarie Street focuses on fresh and local produce, set inside minimal and stripped back surroundings. The focus is certainly on the food, plus an extensive wine list highlighting local Tasmanian wines.
Location: 151A Macquarie Sreet, Hobart Tas
Contact: (03) 6245 3391
The Agrarian Kitchen
If you fancy a little road trip out of town, you will find one of Tasmania's most celebrated eateries just a short drive out of Hobart in nearby New Norfolk. Located in the heart of the Derwent Valley, New Norfolk has quickly built a reputation for itself for being one of the hippest locations in Tasmania. And as far as the Agrarian Kitchen goes, there's no place better to sink your teeth into some genuine Tasmanian cuisine. But if you fancy levelling up, you can also join in on the fun in the kitchen! There's a cooking school nearby, offering a range of day-long lessons in everything from pastries to country cooking.
Read more: Your Guide to Visiting New Norfolk, Tasmania
Location: 11a The Avenue, New Norfolk Tas
Contact: (03) 6262 0011
Dier Makr
If you fancy an intimate date night in the heart of the city, book yourself a reservation at Dier Makr in Collins Street. This small and charming restaurant is connected to an adjacent wine bar named Lucinda's, making it a great idea to arrive early and grab a vino before your table is ready! The menu is full of flavour and flair, with a seasonal focus on local ingredients.
Location: 123 Collins St, Hobart
Contact: (03) 6288 8910
Peacock & Jones
Self-described as a hidden harvest, Peacock and Jones is quietly tucked away on Hobart's waterfront and has a huge range of seasonal produce, including a full vegetarian menu. Located in an old sandstone warehouse, the surrounds are just as beautiful as the menu itself, which continually evolves with the changing season of Tasmania.
Location: 33 Hunter Street, Hobart Tas
Contact: 1800 375 692
Aloft
For something a little more upscale, book yourself a table at the highly celebrated Aloft restaurant on Hobart's waterfront. With an ever-changing menu that focuses on highlighting the best of Tasmania's produce in the moment, you'll never run out of choices. Just be sure not to miss dessert – our personal highlight of the meal in any case, but certainly the highlight of the Aloft experience!
Location: Pier One, Brooke Street, Hobart Tas
Contact: (03) 6223 1619
The Glass House
Located on Brooke Street Pier, The Glass House is another one of Hobart's most highly celebrated and awarded restaurants. And the best part about dining at The Glass House is the option to leave it up to the chefs, with the $55 feed me option, which sees a selection of menu favourites arrive at your table.
Location: Brooke Street Pier, Franklin Wharf, Hobart Tas
Contact: (03) 6223 1032
Room for a Pony
If you fancy brunch or a boozy brunch instead,
Location: 338 Elizabeth St, North Hobart Tas
Contact: (03) 6231 0508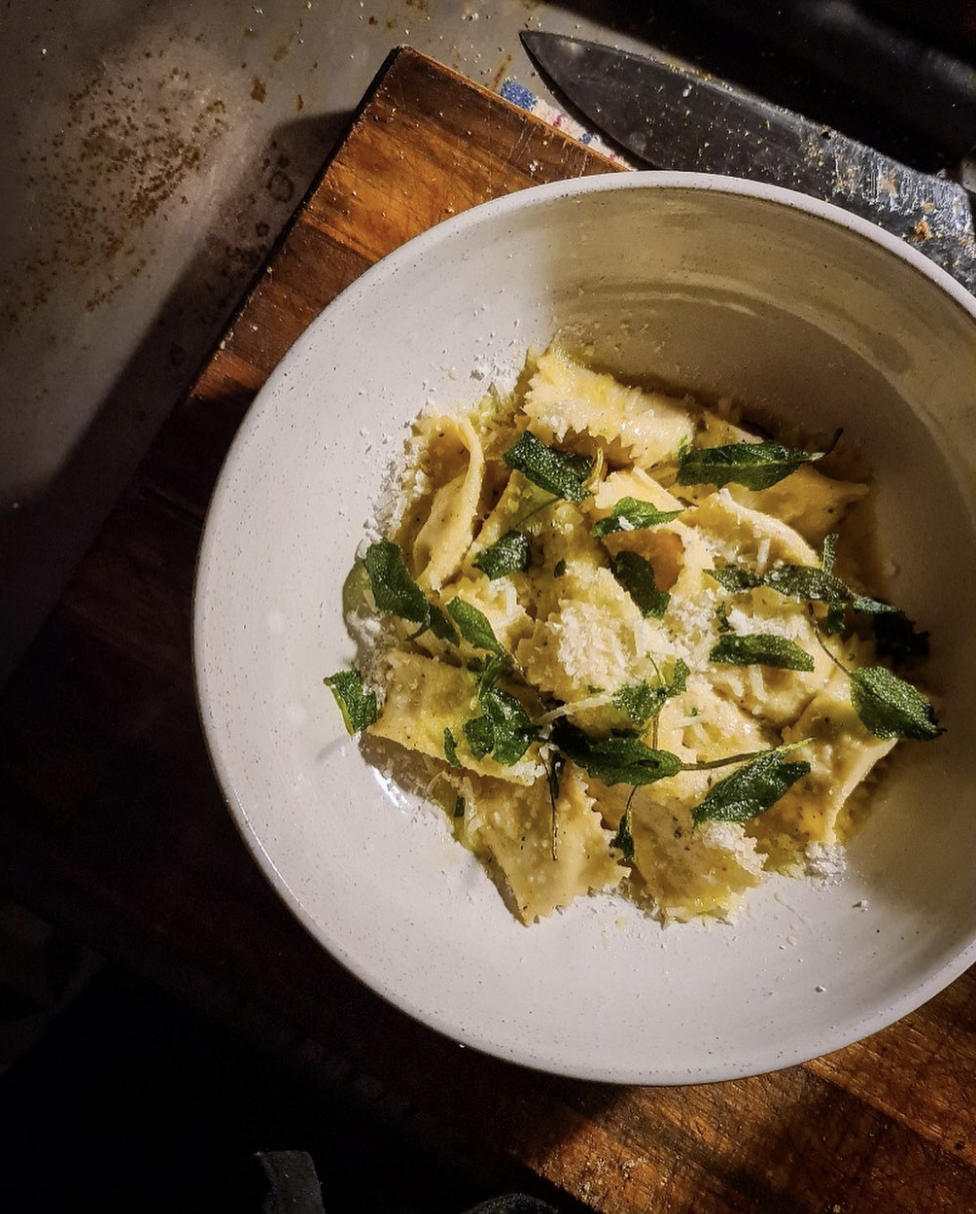 Sonny
For life's simple pleasures in food form, Sonny is a great choice for a light meal and an incredible wine list. With no table reservations, you'll want to arrive early or grab a drink at the bar while you wait for a table. This is a great choice for a spontaneous date night.
Location: 120a Elizabeth St, Hobart Tas
Bar Wa Izakaya
As a restaurant that describes itself as the meeting of Hobart and Tokyo, Bar Wa Izakaya is destined to blow your taste buds away! This charismatic Japanese restaurant whips up classic ramen, noodles, and an impressive selection of sake.
Location: 216-218 Elizabeth St, Hobart Tas
Contact: (03) 6288 7876
Born in Brunswick
If you feel like modern Australian cuisine, Born in Brunswick is your best bet. Hosting breakfast, lunch and dinner, there's nothing this chameleon restaurant can't cook up. Located in the heart of North Hobart, Born in Brunswick is centred in the thick of Hobart's foodie scene.
Location: 410 Elizabeth Street, North Hobart Tas
Contact: 0438 250 515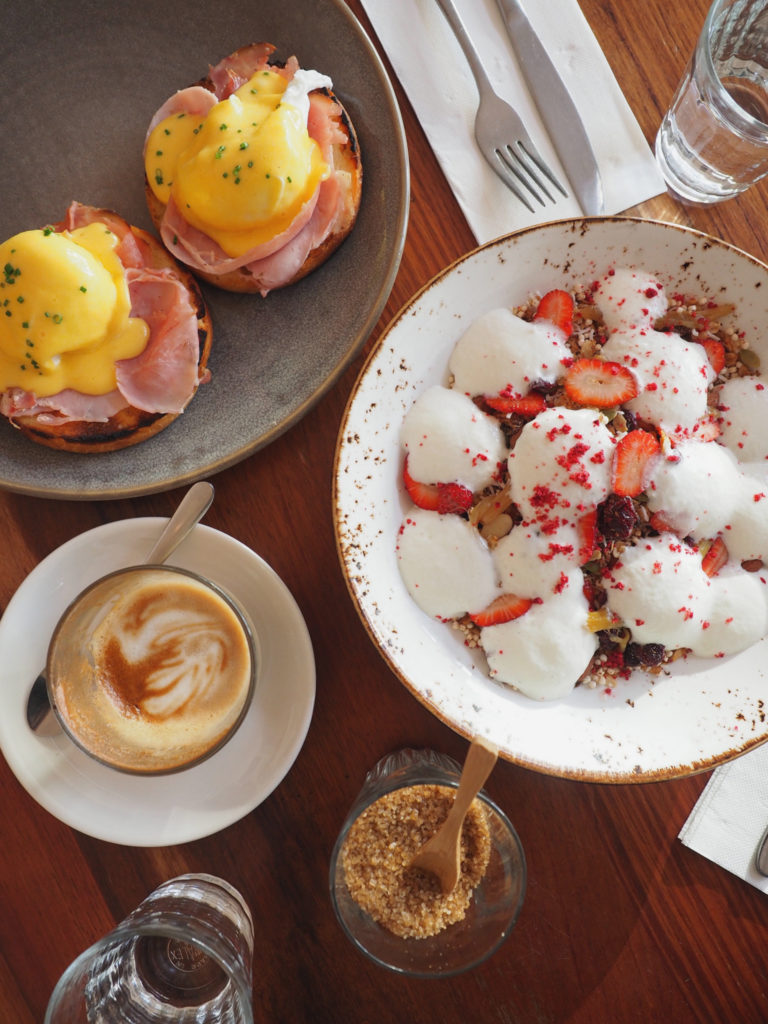 Berta
Last but not least, you can't miss the opportunity to grab breakfast or brunch at Berta. The menu hosts all your brunch favourites, like smashed avocade on toast, egges benedict and an overnight oats that rivals all others! The coffee is great and the location is central, right in the heart of Hobart's shopping centre.
Location: 119 Liverpool St, Hobart TAS 7000
Contact: (03) 6234 4844